A dirty toilet is not only nasty, but it can also make your home smell horrible. Lucky for you, I am here to tell you that you don't need to add harsh chemicals to the mix to get it good and clean. Today I wanted to show you guys how I clean a toilet, without pricey chemicals, and I even show you how to remove that pesky mineral build up "ring" that just seems to make an otherwise clean toilet look dirty if you just can't get it off.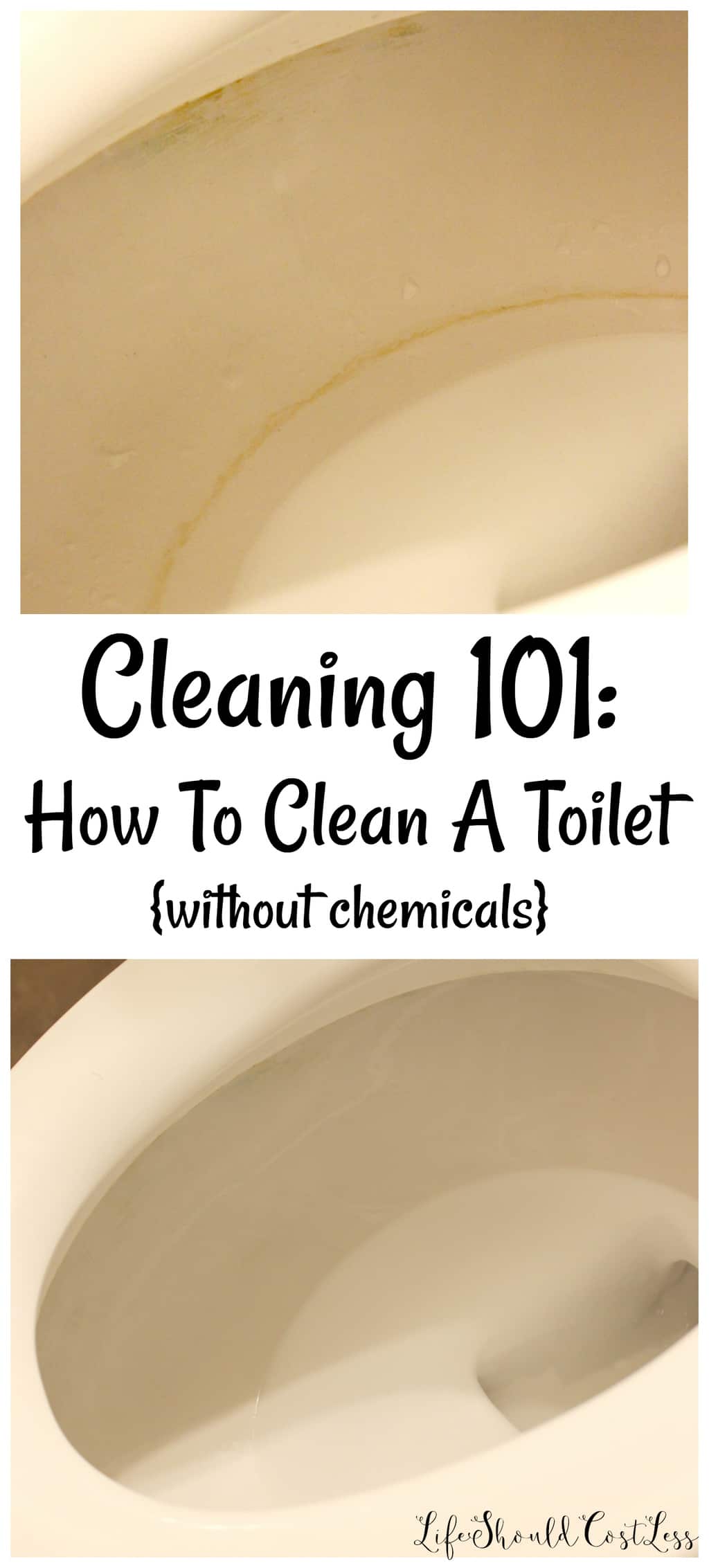 If you haven't seen yet, I recently transitioned all of my cleaning posts, from here on out, over to video tutorials so that is what you are going to be watching today. I will say, that even if you have been cleaning toilets for years, you will probably learn something new by watching this video so make sure to watch 'til the end.
I'm apologizing in advance because moments after I started filming the tutorial my tripod broke so I literally had to hold the camera in one hand and clean with the other hand and it was really difficult to do either job one-handed so I'm sorry if it bounces around a little… I was doing the best I could filming solo. This girl definitely needs to get a GoPro just for her cleaning tutorials…it would be hilarious looking but really handy(or you know, a man that's handy with a camera ;). Anyway, on to the tutorial…don't mind my dorkiness. I'm still antsy about being on the other side of the camera.
I mentioned in the video using a pumice stone…and here is my affiliate link for those. Here are a few of my other product suggestions for this task:
It works like a charm! I could have gotten it even cleaner had I been able to clean it with two hands, lol.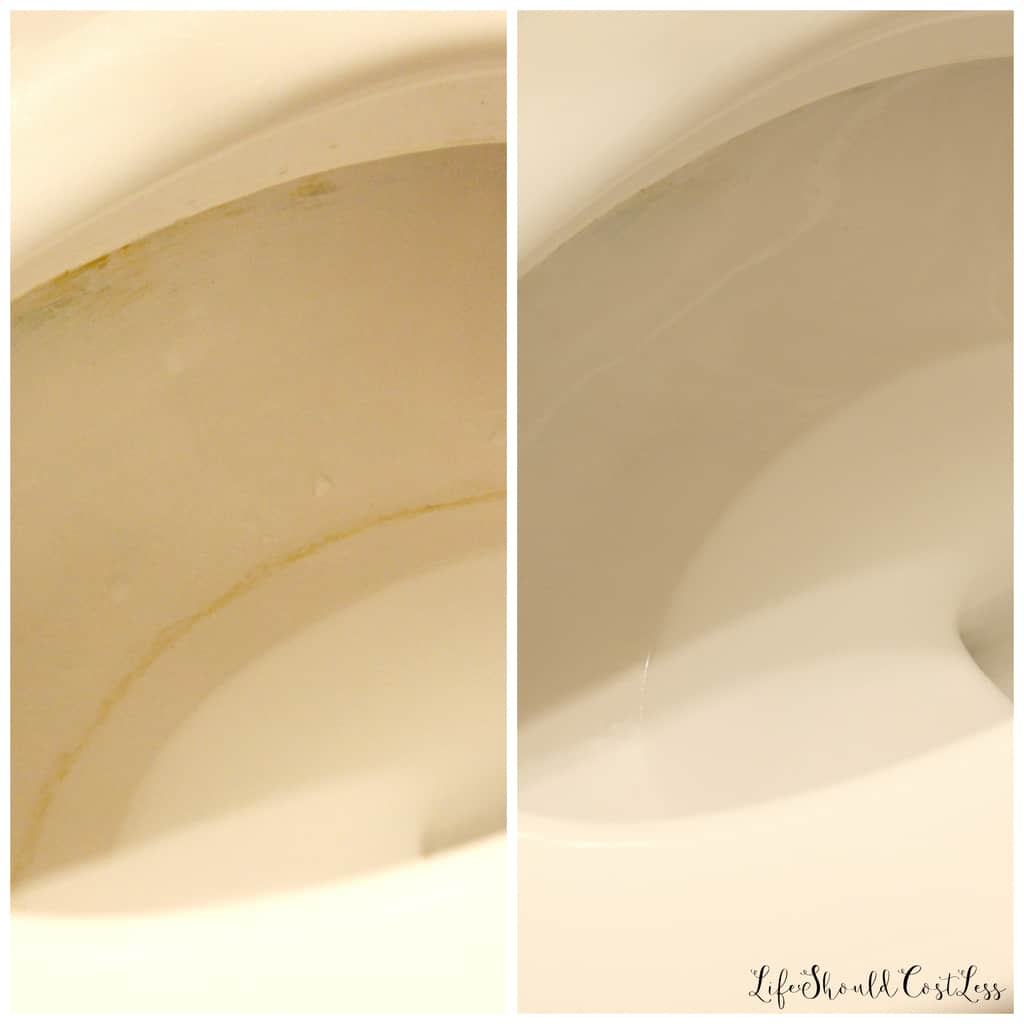 I hope you guys found this little video tutorial helpful! I really try to explain things in a way that makes sense so hopefully it was easy to follow.
If you liked it please make sure to share it via social media because every single share helps me support my kiddo's! You also have the option of making a donation through my PayPal account by going here. Thank you so much for your support and for stopping by! ~Sarah
P.S. Make sure to look around and view some of my other stuff. I've been blogging since 2011 so there are definitely some hidden gems. To see the Cleaning 101 series, go here, or you can find my entire cleaning section, go here.
*Please note that this post was originally shared to this blog on Sept 11, 2018 and has since been updated to improve user experience, as well as to remain relevant and increase shareability across the social medias.