I let my sink get looking all disgusting and gnarly lately just so that I could show you guys how to clean it. Lol! But really, I am going to be busting out my cleaning 101 series, just as things need cleaned at my house, and this is one of those cleaning tutorials that could come in really handy if you want your sink looking fantastic.

I am transitioning all of my tutorials over to video, so I'm sorry if you wanted a big long post, I have to pick one or the other (video or all still images, or I'd be spending 100 hours per post and I can't do that) and the world is going the way of video so I am forced to adapt.  You get to hear it straight from my mouth and I'm sure that it is going to be quite comical at times because I am still mortified to be in front of the camera…but I'm attempting to "fake it 'til I make it"…or at least until I enjoy being on that side of the camera anyway…
Well, here is the video tutorial and then below that I have a bunch more before and after shots, a close up of what I used to "getter done",  with links to those cleaning products, so make sure to keep reading after the video.
So here is a shot of everything that I used to clean this sink…not pictured is the water from the faucet ;).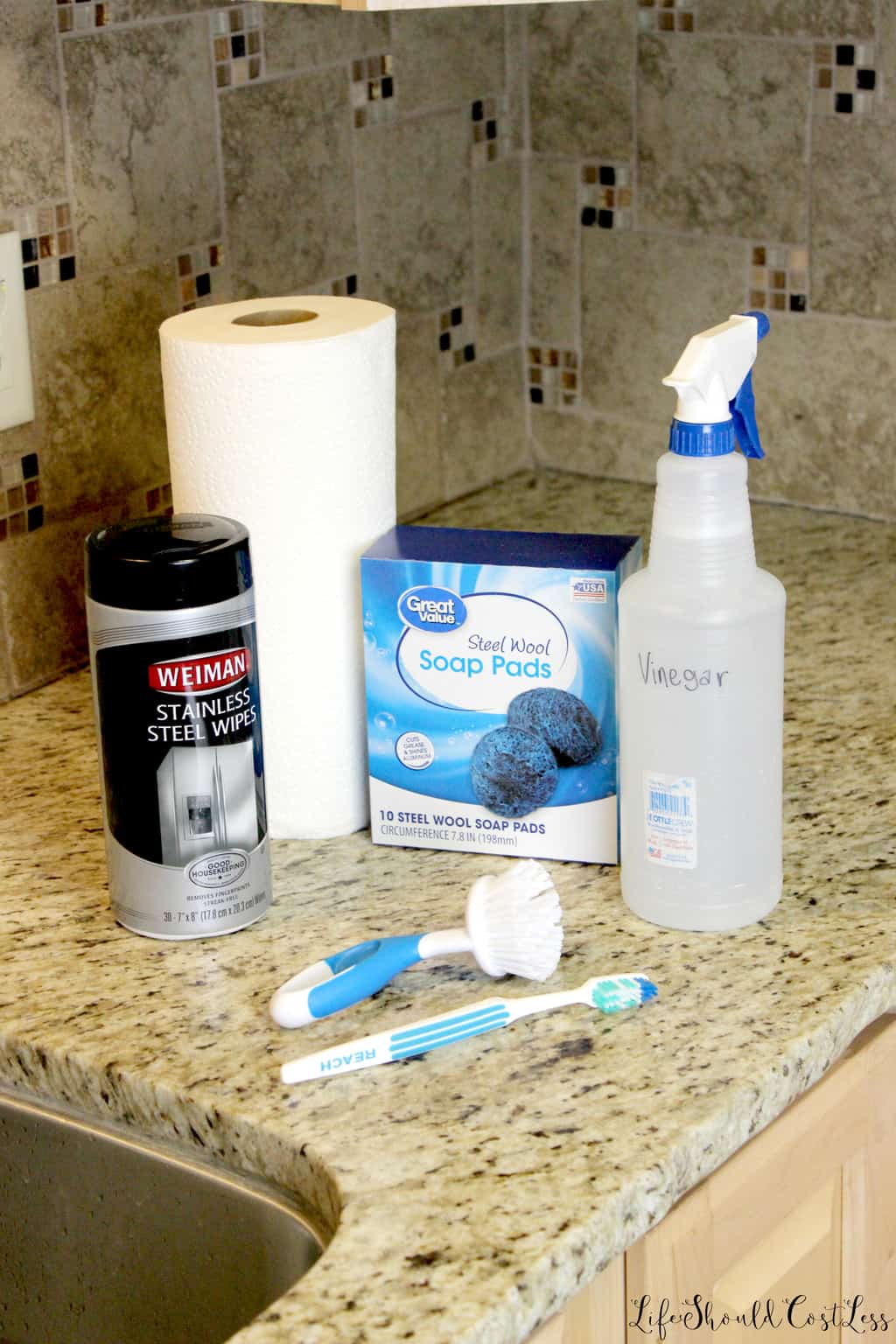 Now you get to see even more of what I was talking about, when I said that this sink was freaking nasty….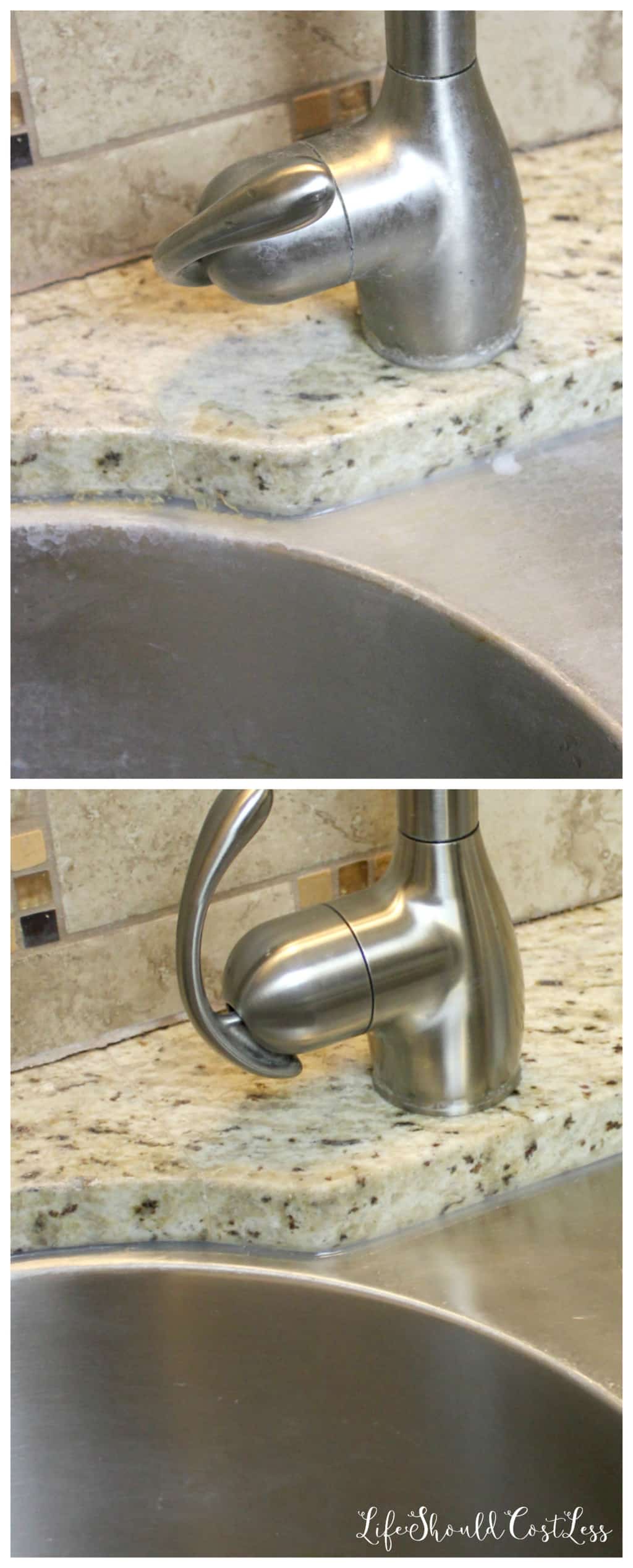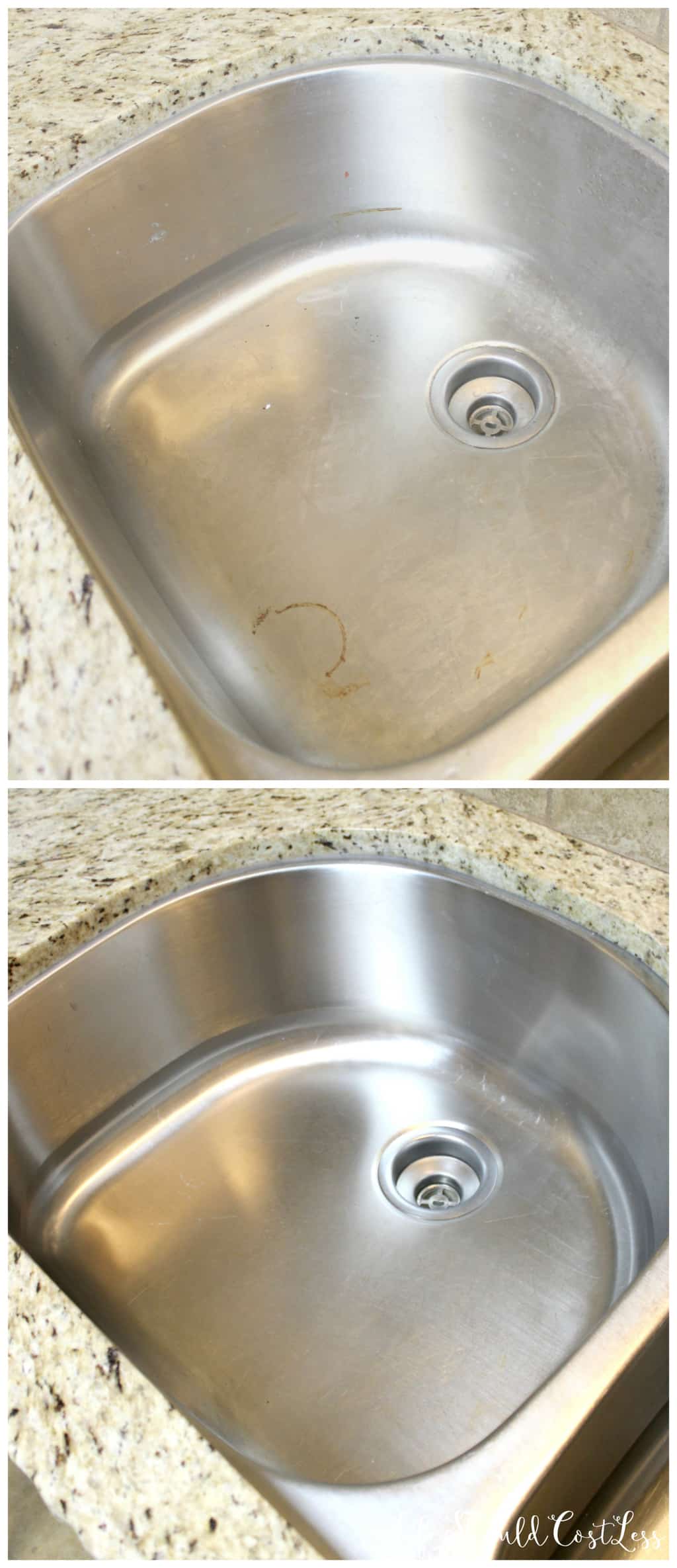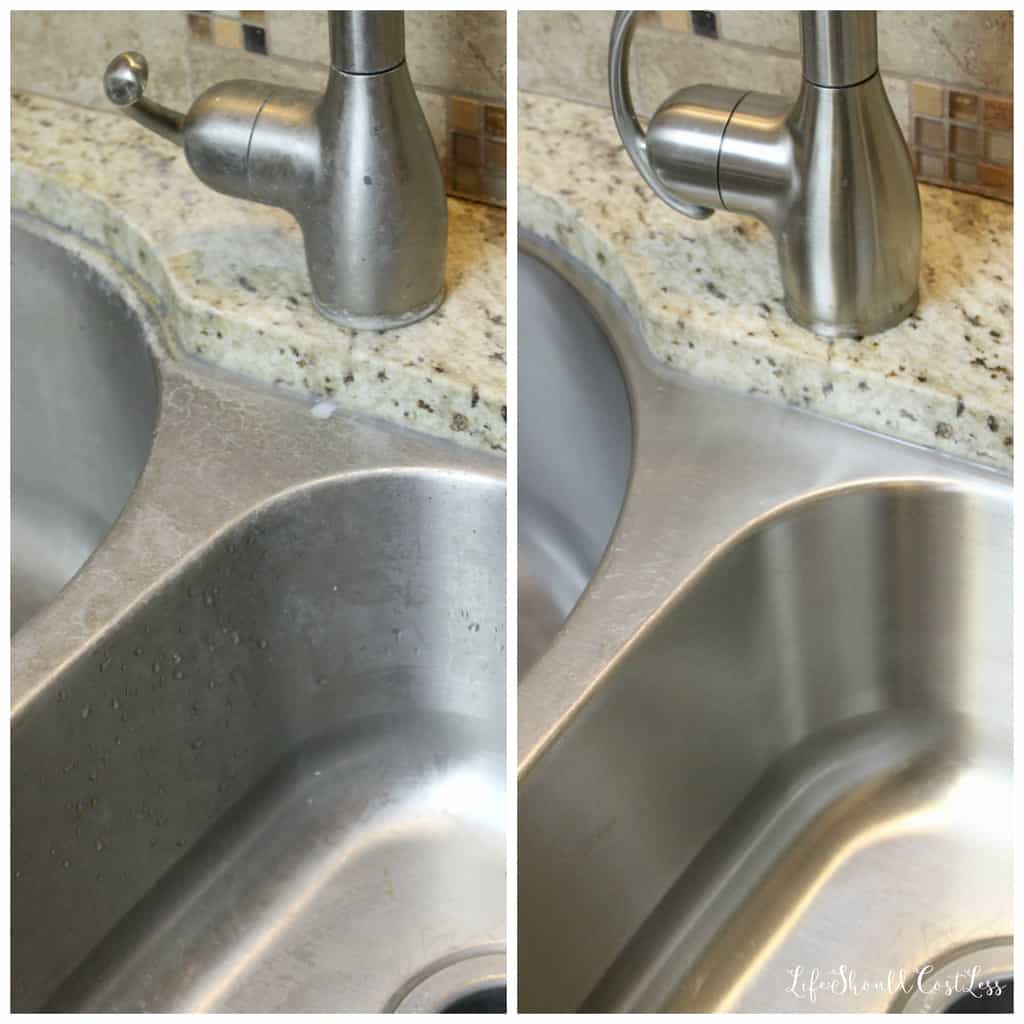 I hope you will forgive my overuse of the word REALLY in the video and my overall dorkiness, but this is how I clean a sink to make it sparkle and shine so I thought that someone else out there may find it helpful too.
As usual, if you liked this post please make sure to share it via social media…and if you would like to donate to the site here is the link to do so via PayPal. Thank you so much for helping me support my kids! ~Sarah
P.S. Make sure to check out my entire cleaning section, found here.