Hi there! Join Sarah on Facebook, Pinterest,  and/or Subscribe to keep up with what's new at lifeshouldcostless.
To say that I am a little neurotic when it comes to deep cleaning is an understatement. Over the years I have learned (had) to chill out a bit because I literally cannot do it all (being a mom of four and working a ton is kinda tough), but when there has been sickness in the house, the old me peeks back through and I go on a cleaning binge/frenzy because I want the sickness out of the house so that no one gets re-infected or so that as few people as possible will get it. Die germs, die! You know, because there are sick germs all over the house, not just in the areas that got throw up on them (which I hope you already knew needed cleaned and disinfected).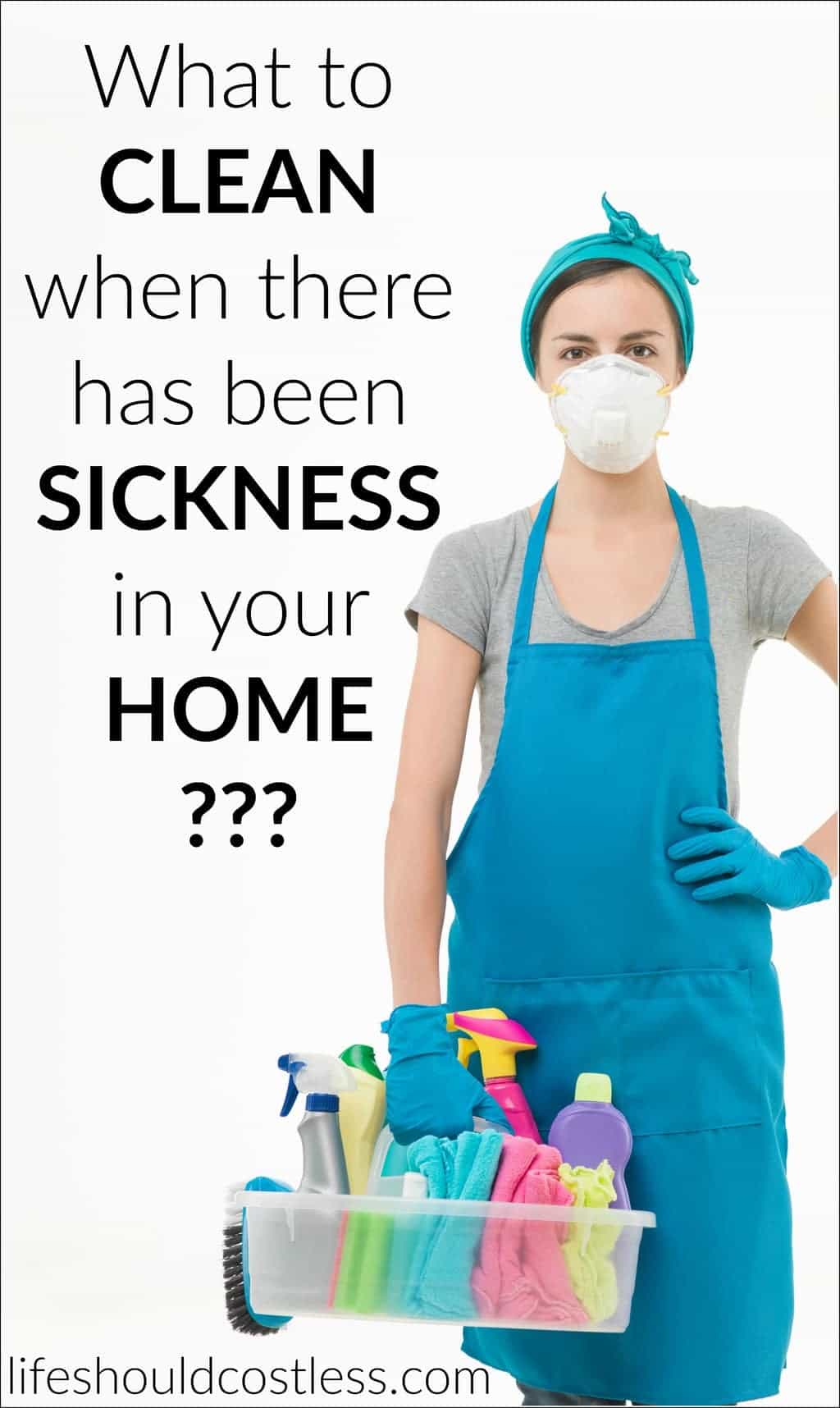 That being said, I am going to share with you the check-list, that I normally check off in my head, but it will be kind of nice to have it all written out.  I know that some of you will think that the list is extreme and others will think "oh, that is a good idea, why didn't I think of that?". So it is worth it to me to share this for those of you that will appreciate it.  Anyway, here it goes (in no particular order) *I link to several of my other cleaning tips at the bottom of this post, so make sure to keep scrolling*:
Vacuum then spray down (on a light mist setting) with a 50/50 white vinegar/water solution the couch and all carpeting (at least in all rooms that were used within a few days of sickness). As you will see, I do like vinegar, but you can use Lysol too.
Wash all the bedding for the people that were sick (anything with poop or vomit on it gets washed immediately as it happens), I also like to wash it again if they were laying or breathing on it while contagious), all the others bedding gets  a vinegar spritz as well (as a precaution).
Wipe down all the appliances and counters with the vinegar solution…the outside of the trash can gets wiped down with disinfectant wipes…basically anything that is going to touch food I use the vinegar for and hard surfaces, that will not touch food, I use disinfectant wipes. I also do all the lower cupboards that would have been touched and just the doors for any uppers that would have gotten touched. For this I use the vinegar, but spray it into a rag so that I'm not getting the cupboards too wet and damaging them.
Refill the soap containers in all the bathrooms. My kids like to fill them up with water (or run off with them and hide them…little stinkers!) if they get empty and everyone should be doing even more hand-washing than usual if they are sick, so make sure to top it off.
Gather all the dirty laundry and wash it as soon as possible (especially any hand towels and towels from the bathrooms). My smaller kids will go in the laundry room and play with the dirty laundry sometimes so if I cannot get to it right away, in which case I at least make sure to shut the door so it is harder to get to.
Go around the house and make sure that every single pacifier, bottle, sippy cup, hard toys that have been in use, bath toys, and all dirty dishes are washed. Most can go in the dishwasher, sometimes you just need a special basket or bag or to turn down the heat setting, but it works! Toothbrushes go through the dishwasher or get tossed and replaced!
Wash the walls, everywhere that would have been touched. If you would like to see how I do this quickly, you can see my most popular post of all time here…it'll make the task take like 1/4th as much time or less.
Disinfect or wash any knobs, banisters, light switches, faucet handles, remotes, cell phones, toy boxes, power buttons, keyboards, gaming system controllers, or surfaces that would have been touched. I usually just use the Kirkland Signature disinfectant wipes that you get at Costco in bulk.
Wipe down the kitchen table with the vinegar solution and the chairs with disinfectant wipes.
Scrub and disinfect the toilets and bathtubs that any sicky-poo's used. Or just do the whole bathroom, but if you're crunched on time just do the necessities.
Sweep and mop all the hard floors. If I don't have time to do the mopping part, I at least use my vinegar spray bottle on a fine mist setting and spray down everything in the bathroom and turn on the "fart fan" (that may just be a Utah term…if you haven't heard it, I hope you at least got a chuckle) so that it'll dry faster which gets rid of the smell.
Check what needs cleaned in the car. Often people get sick in the car and it gets all over the car seats. If this happens I take all the cloth off of the car seat and throw it in the wash and then let it air dry on my drying rack. The rest of the car seat gets scrubbed down in the tub making sure to do so before I scrub down the bath tub. Use disinfectant wipes on anything in the car that may have been touched. You could also do a Lysol or vinegar spritz on the upholstery.
Disinfect those barf buckets! That's what we lovingly refer to them at my house… I usually start by rinsing them out really well. Then use warm soapy water to wash, rinse, then spritz it with vinegar as an added precaution. If your dishwasher is large enough you could just rinse and stick it in there. Maybe use a lower heat setting though in case the plastic wasn't meant to go through a high-heat cycle.
Finally, once I'm done with all of the cleaning, I open a couple of windows, on opposite ends of the house, to let out any "fumes" from the disinfectant wipes (or if Lysol was used) or just to hasten the nasty vinegar smells evaporation. It is a little harder to do this in the cold of winter, but I try to do it at the warmest time of day if I must.
Toss any leftover food that was prepared or eaten within several days of sickness. Sometimes it's just food poisoning but it's hard to tell.


I think I touched base on most everything that I do. I know it seems like a lot, but you can give the easier tasks to your healthy kids/spouse that doesn't like cleaning and just make sure they wash their hands well when done if using anything "chemical-y"(I'm talking about the kids here…can you imagine the look on your spouse's face if you told them to wash up afterward). Frankly, I usually decide which things need to happen first, do those, and then just get to the others as quickly as I can while trying not to stress about it too much.
As usual, please share this post with anyone that may find it useful! A new feature for my site: If you have something helpful to add, please comment below. Please keep in mind that all spammy and/or mean comments never see the light of day, so don't waste your time. ~Sarah
Follow along:
You may also like (the pictures are links):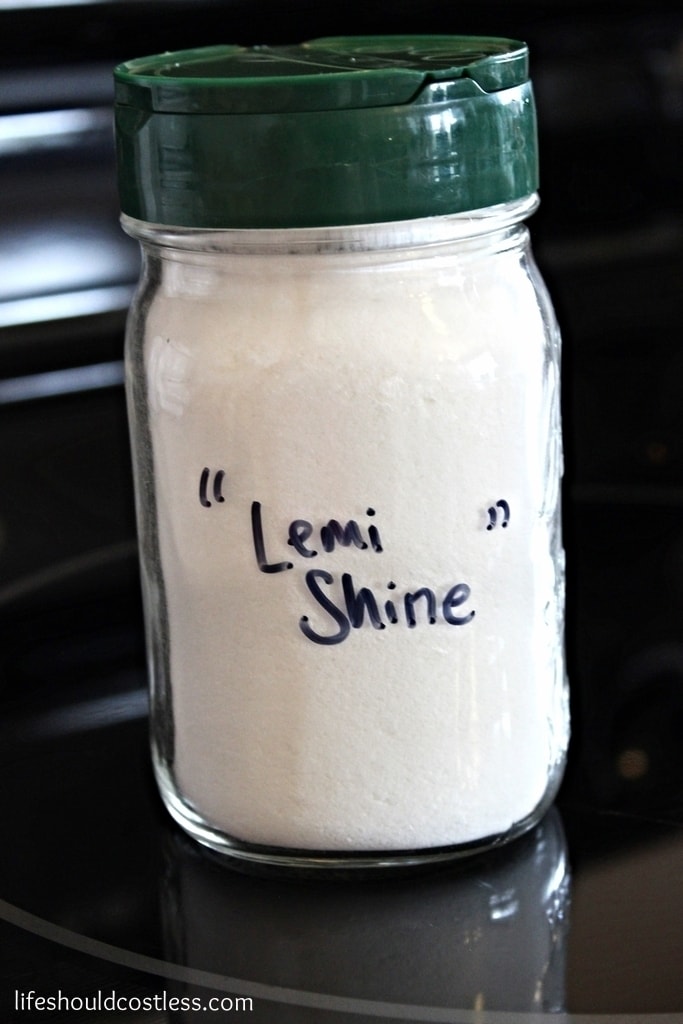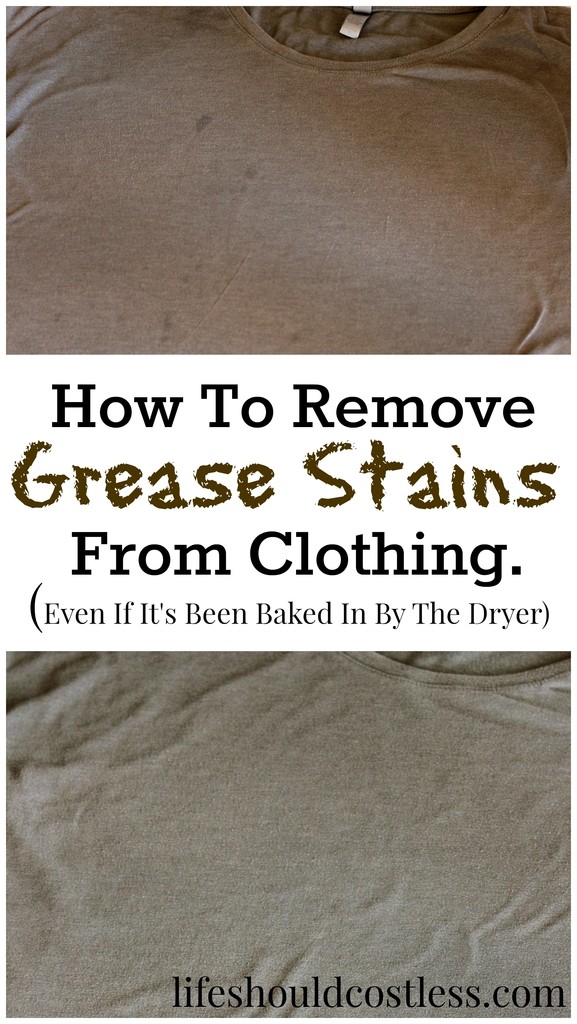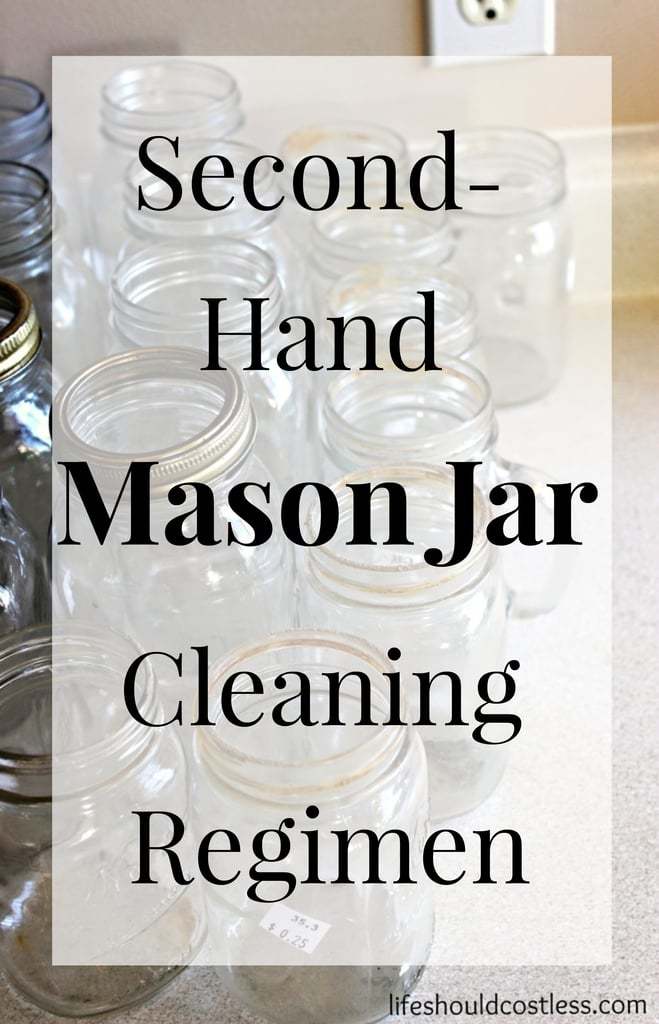 To see my entire cleaning section, go here.