Over the years I have hinted about going through something hard, and that I started blogging as a coping mechanism for that hardship…but I have never been vulnerable enough with you all to share the terrible truth.
The reason I have PTSD, am very guarded (I hold everyone at arms length), questioned and then left my faith, and had an eating disorder (binge eating disorder I write about overcoming it here) for a very long time…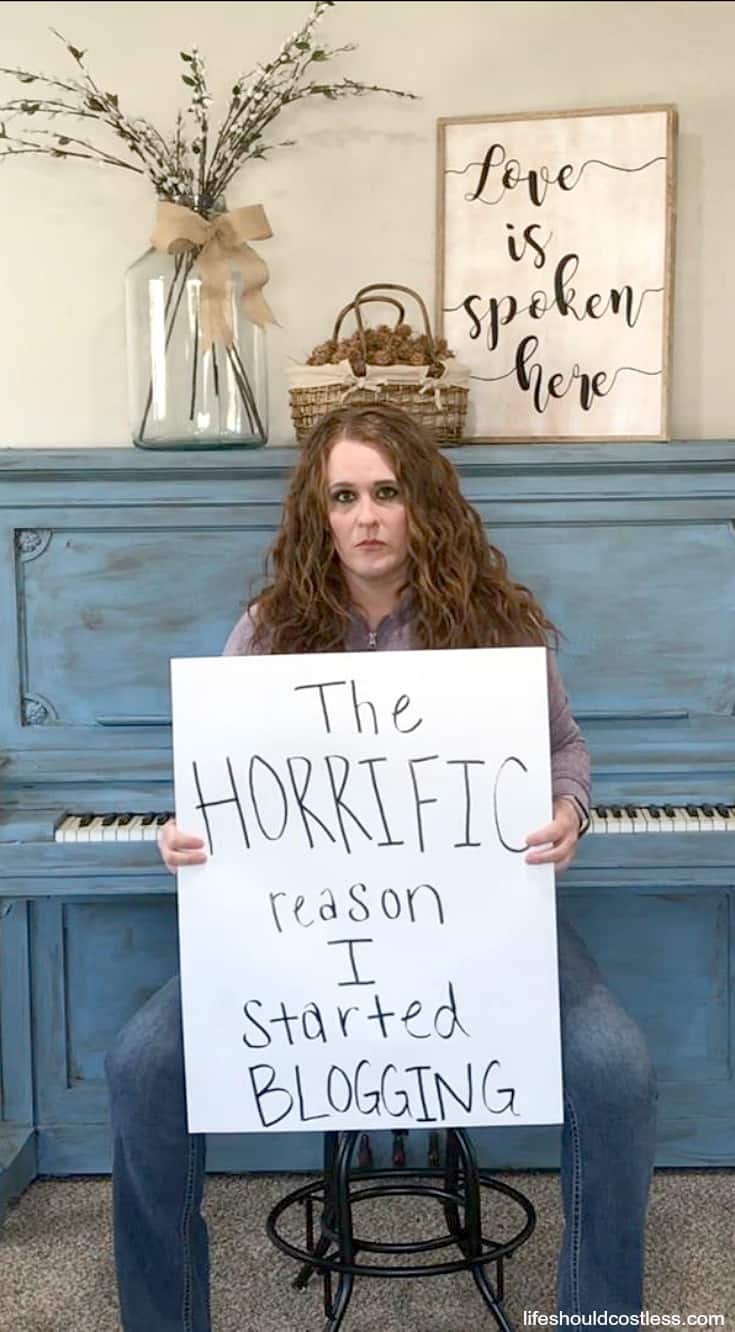 I have felt strongly for years that I needed to write about this. But it's one of those things that after people know that about you, they tend to look at you differently …and most tend to pity you. Being a double victim of a First Degree Felony will do that to you… but I never want anyone's pity.
I do, however, want others that are going through similar situations to feel like they're not alone, to know how to get help, that there is hope, and that there are brighter days ahead of them.
Keep holding on!
I have been giving myself a pep-talk to shoot some video for this post for weeks…but every time I thought about it, it threw me into an anxiety/panick attack and I had to start over with my pep- talk…
I ultimately had to stop trying because I couldn't voice it without becoming a blubbering mess. So, I decided that the only way I could even share this is to do it with Posters, and maybe it's silly, but I can still get my message to you this way.
So here it is, the awful truth…
*This particular post is not for little eyes, so this is your warning to visit one of my other posts if you are under the age of 18.*
Life after any form of sexual assault is bleak, and I don't want others to struggle as hard as I did.
I didn't seek help for YEARS, which I do not recommend doing! As I am only recently able to function like a normal person again…thanks to hours upon hours of therapy. So please…
Be strong enough to call the sexual assault hotline at:
800-656-HOPE(4673)
Or visit their website:
These days I am doing so much better, and therapy is helping so much!
My therapy was paid for by the Utah Office For Victims Of Crime. That organization is such a huge blessing, I can't even voice how much gratitude I have for them.
For those of you readers that know me, or my family, personally…this is not a topic that is up for discussion. It is over and done, and we are moving on with our lives. I ask that you respect my wishes enough to not press for details of the events. Let the past be in the past, and help us spread the word of hope to other survivors.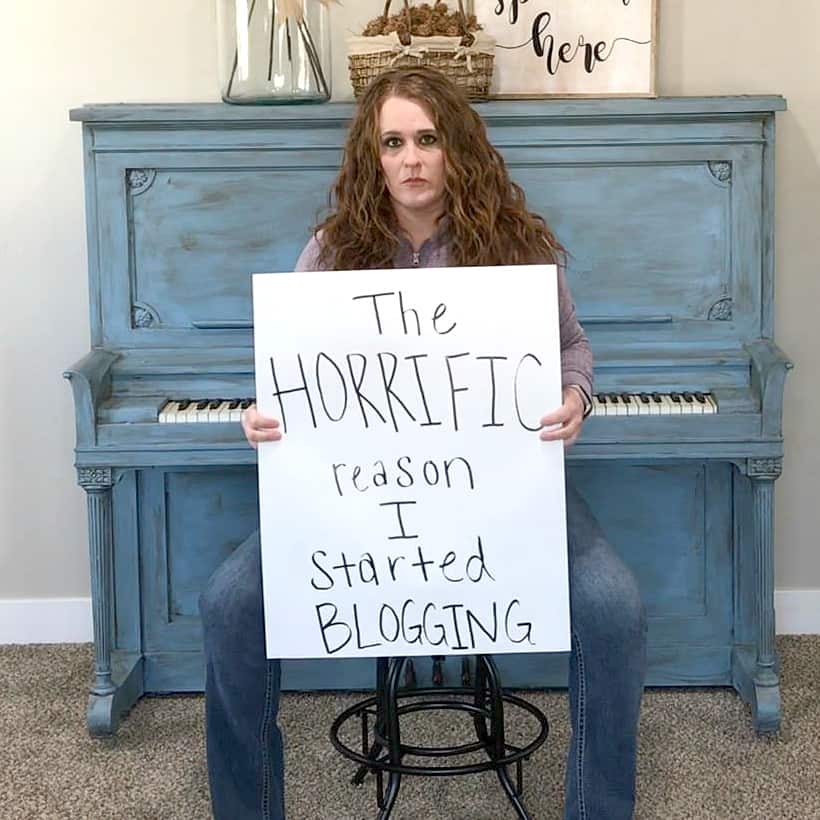 It took all the strength that I could muster just to share this, and I still have an overwhelming tightness in my chest that makes me want to throw up.
But, the truth is finally out there now and I hope that my video will reach at least one person that needs to hear it, from me, and that they will get the help that they need.
If you would like to share or embed the Youtube version of this video, you can find that here.
A big thanks to all of my readers, especially those of you that have been with me since the beginning… You're the reason the site took off and that gave me my purpose, so you helped in saving my life!
Thanks so much for stopping by my blog! If you liked what you saw, please make sure to share it via social media!
Other ways to show your support are to follow and/or interact with me on Pinterest, Instagram, Facebook, YouTube, or by Subscribing To My Email List.
If you purchase suggested products through my Amazon links on various posts, the cost to you remains the same, but I make a small commission on everything in your cart. Also, if you ever need to buy it again, you can always come back to my site for the link…just sayin';).
If something was particularly helpful and you would like to donate directly to the blog, you can do so via PayPal, here.
I'm a single mom of four, so every little bit helps. Thanks so much! ~Sarah
Oh, and if you were wondering about the piano behind me, you can see the transformation process of that by going here.