I have kind of been slacking on using my CopyCat "Lemi Shine" Detergent Booster over the past few months (I ran out of it just before I moved and hadn't unpacked the ingredients yet) but if I hadn't been lazy, I wouldn't have been able to show you guys how good this new recipe for Copycat "lemi shine" dishwasher cleaner works.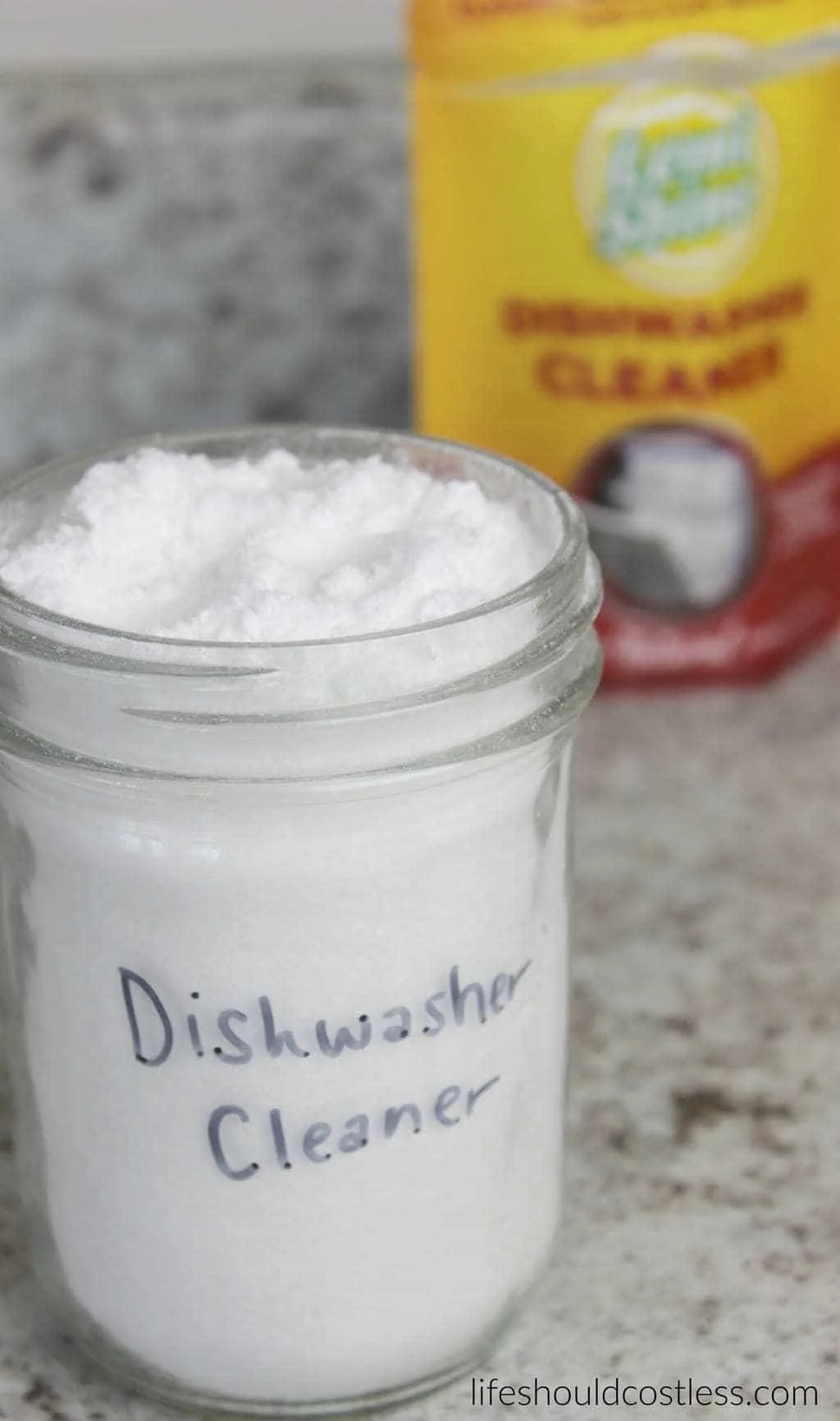 When we moved into our "new to us" house, the dishwasher was running so poorly that I was starting to think that we would have to replace it.
Which would totally suck since it's only about three or four years old. However, my dad always taught me to try the cheapest fix first, before you go the expensive route.
Which in many cases is to just give it a good cleaning, and I'm sure glad that I remembered to do that, because it's running like a champ now!
When I was perusing the cleaning aisle at the grocery store and saw just how expensive the Lemishine Dishwasher Cleaner is, when used as often as suggested (one to two packs to start and then once a month to maintain (at over two bucks a pop).
I thought I would look and see if I could figure out how to make a copycat recipe for it too to save both myself and all of you some money.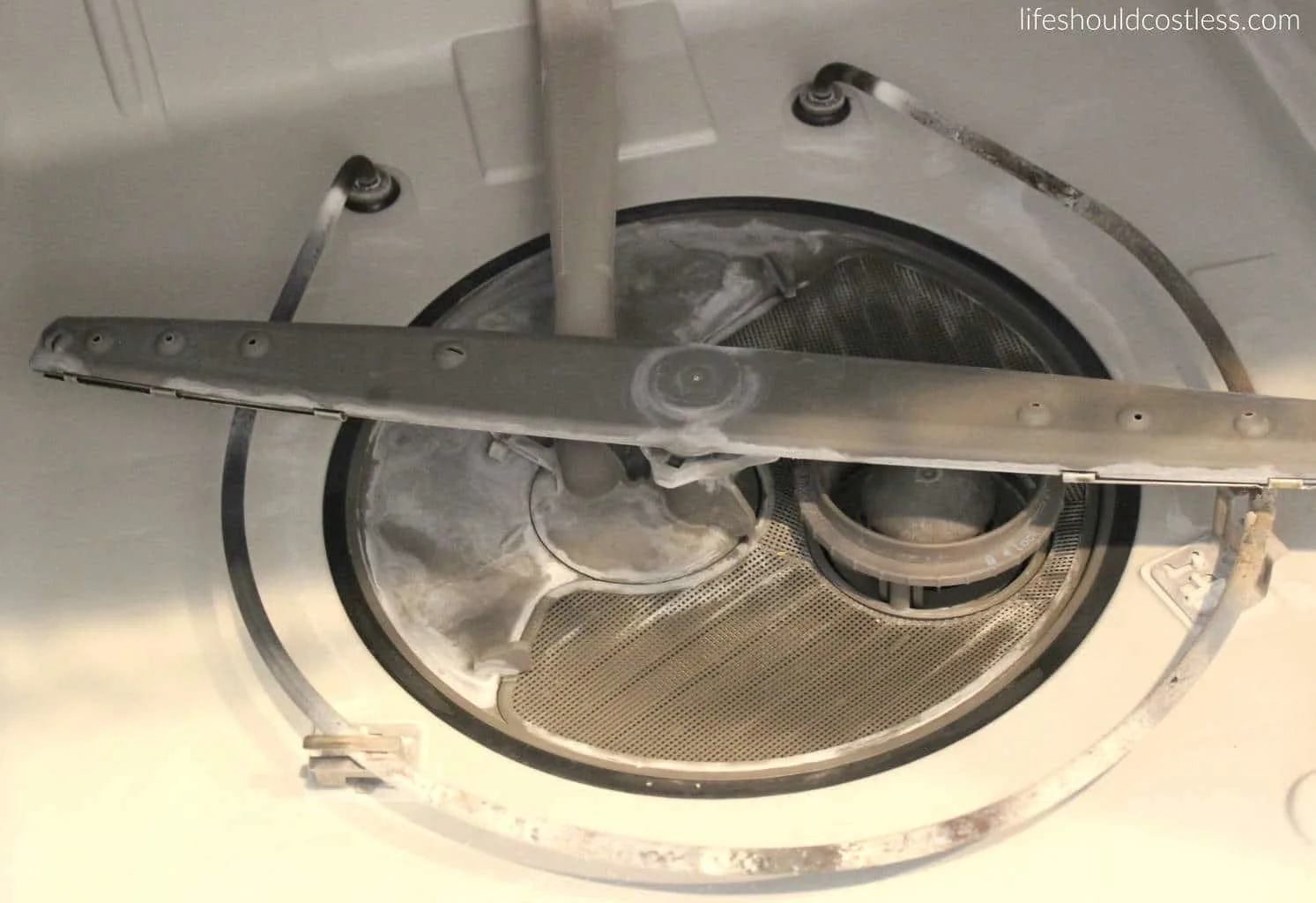 I knew that the dishwasher cleaner ingredients couldn't be too different than the ingredients in my CopyCat "Lemi Shine" Detergent Booster post, so I gave it a gander.
By looking at the back of the package, I discovered that they list the same ingredients with just one addition. Sodium Bicarbonate…guess what that is? BAKING SODA!
Fun fact that my dad taught me about baking soda. It is mined, like "hi ho, hi ho, it's off to gather your stinkin' baking soda I go"…lol.
I'm pretty sure they don't dig it out of a cave or tunnel, but it does come from mother earth. I had no idea…silly me.
I really hadn't thought much about how it got to the big bags at Costco, I guess it's just one of the many things I use regularly that is often taken for-granted.
Anyway, now that I knew what was in it, it was time to give it my best guess on ratios of each ingredient. My version is going to be a bit more powdery than the original.
The crystals are a little larger in the name-brand stuff… but I think that it still works pretty dang good.
Here are my results…just to show you what I'm talking about. I did buy a package of the name-brand for the pics, but that stuff went down the drain and was not used.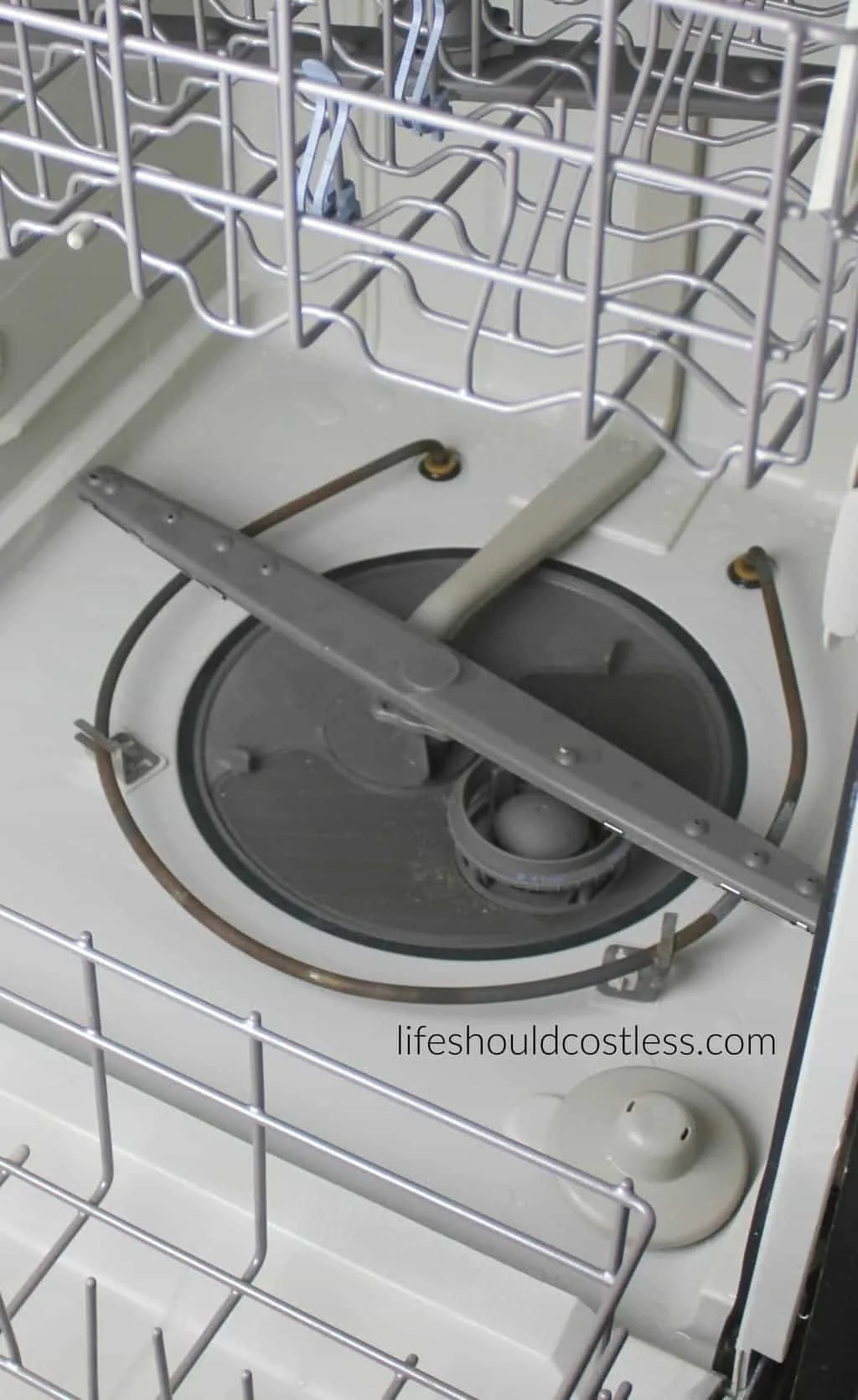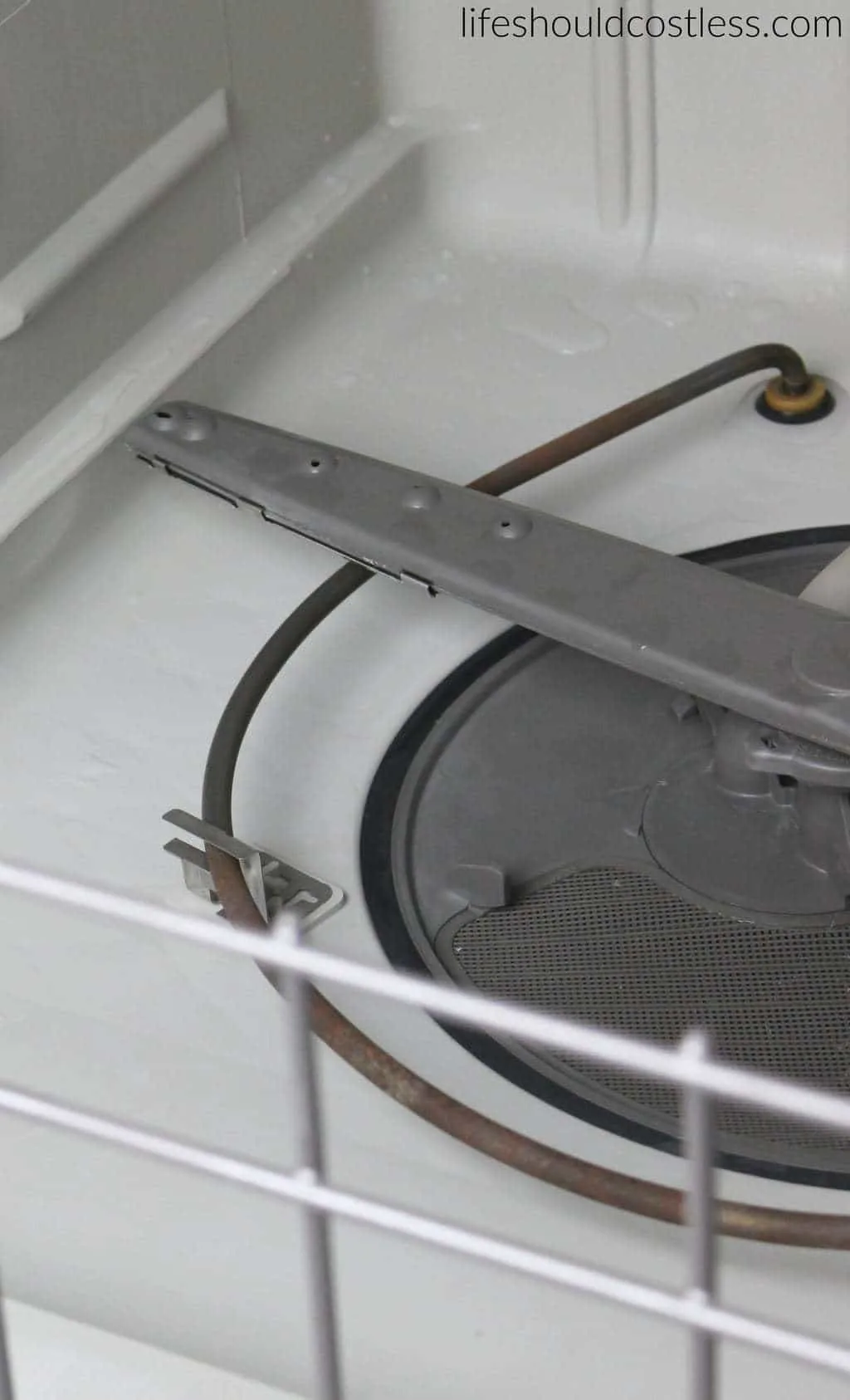 Doesn't it look SO MUCH BETTER? It must have had mineral deposits throughout the piping for it to have made such a difference in just giving it a good cleaning.
To make it I use my ancient, but still works so I'm super grateful, food processor to mix the ingredients. I buy everything in bulk to save the most money.
I buy my Baking Soda at Costco, get my Citric Acid here, and I get my Lemon Essential Oil here.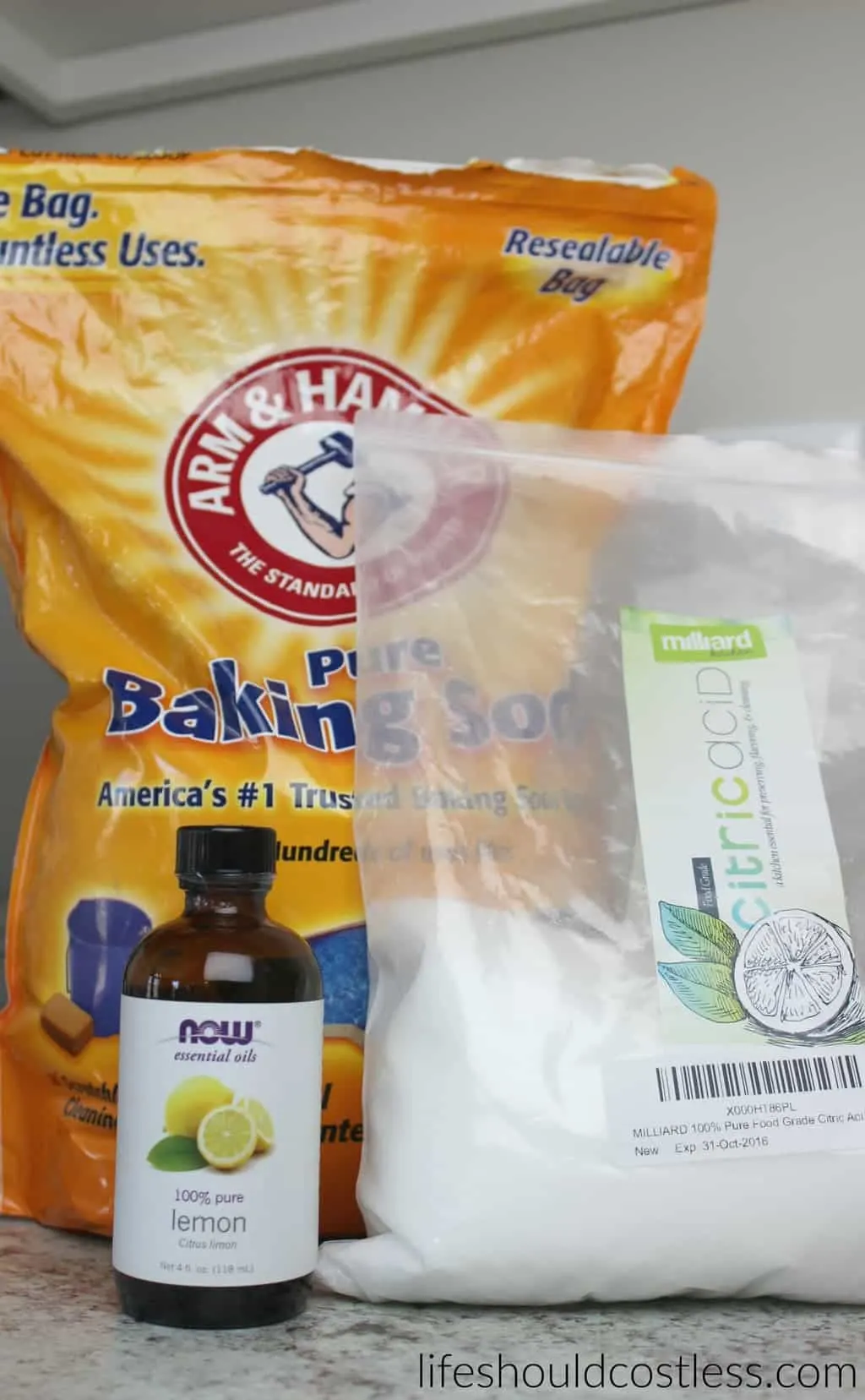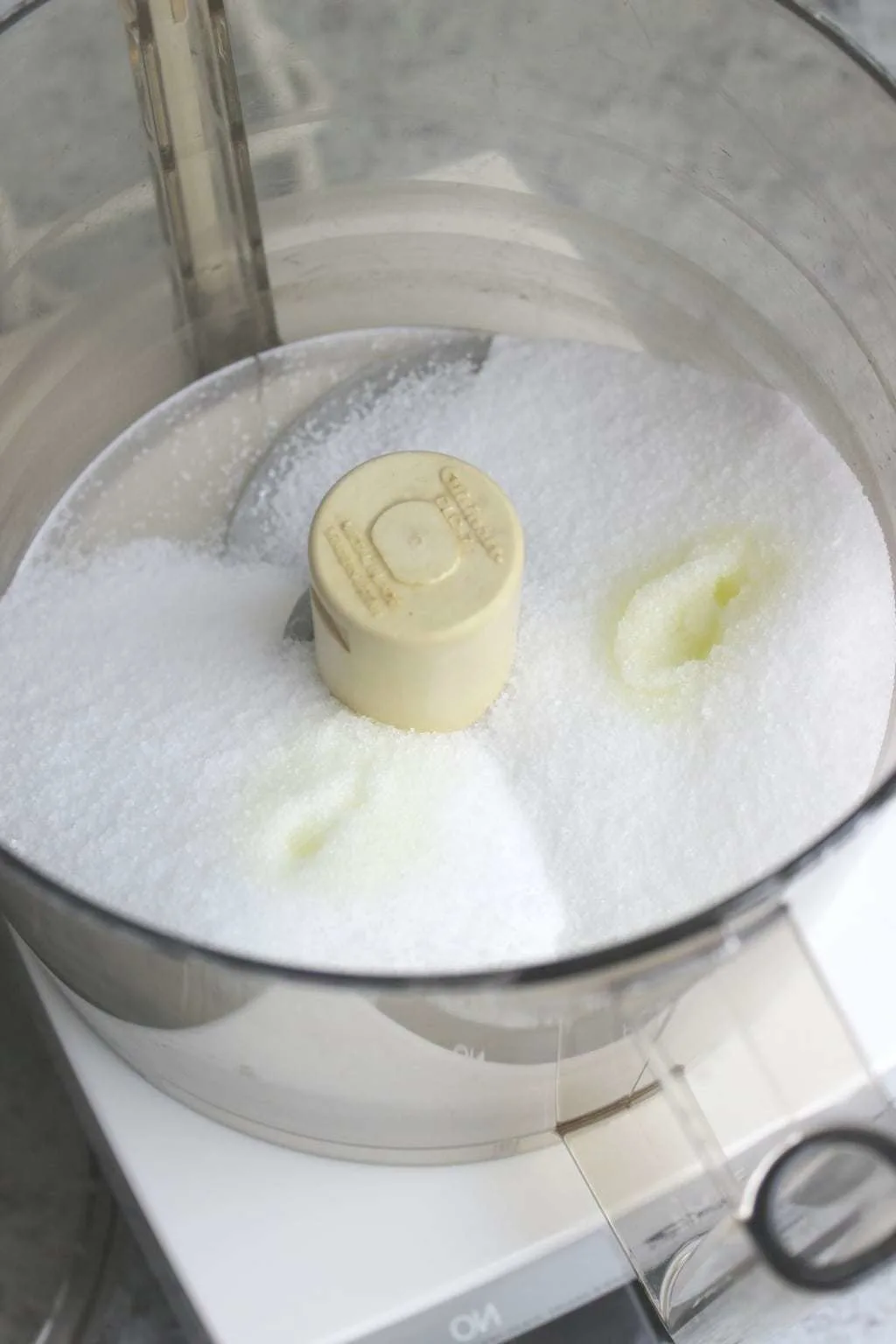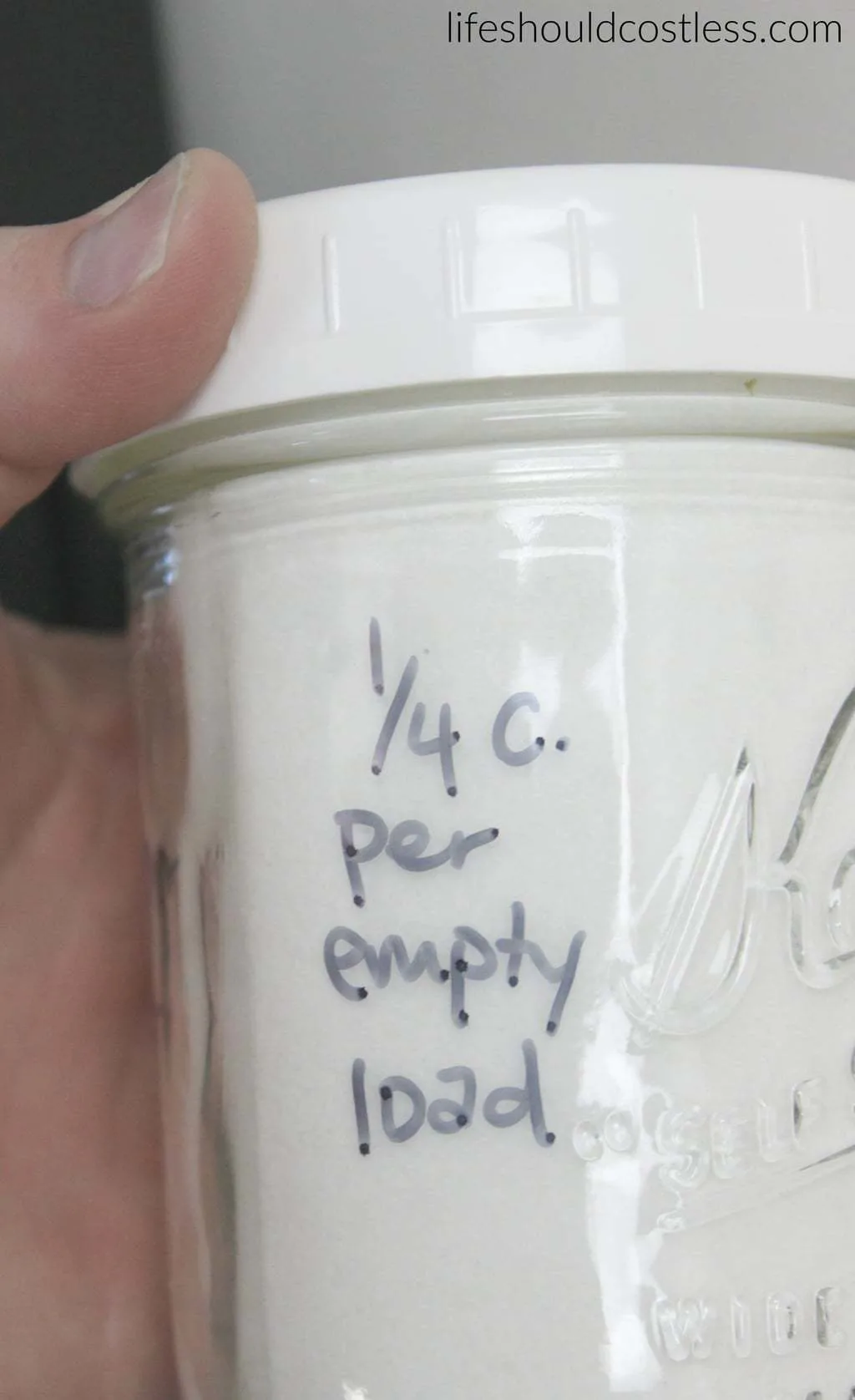 *Now I'll give you the recipe and then make sure to keep scrolling for some other posts/cleaning tips that you're also going to love down there at the bottom.*
CopyCat "Lemi Shine" Dishwasher Cleaner Recipe
Author:
LifeShouldCostLess.com
Ingredients
1 & ⅓ Scant Cups Citric Acid
⅔ Cup Baking Soda
2 tsp Lemon Essential Oil
Instructions
Add the ingredients to a food processor. Process until well mixed, only takes 15-30 seconds. Let the powder settle and then scoop the mixture into a wide-mouth pint jar to store.
To use: Add ¼ C to the bottom of an empty dishwasher. Run on a normal cycle. Repeat monthly to maintain cleanliness.
*The name-brand stuff says that you may need to double the amount on your first try if your dishwasher is in really bad shape.
Notes
This is a non-food recipe. It is meant to be a cleaning product. Do not eat!

If it clumps a little bit between uses, just loosen it up with a fork and use as normal.

So what do you think? I think that making it myself is totally worth the savings. Especially since it takes less than five minutes to make a batch that is the equivalent of 8 packages of it.
Obviously you could double or triple (or more) the recipe, but this seems like a good amount, to do at once, for me. Who knows, maybe you could make an extra huge batch and give them away as gifts…
I hope you liked it and if so, please make sure to share this post with anyone else that would too…whether it be via social media, or sending them a direct link via email…I super appreciate it!~Sarah
You may also like:
This article got an update/make-over on 10/06/2016, and has since been updated to improve user experience as well as remain relevant.