As the temperatures start to get a little cooler and the seasons start to change, it means it's time for comfort food that's filling and easy to make. In other words, it's time to bust out the crock pot (if you haven't already) and get ready to make some delicious, hearty meals that you don't have to slave over a stove for.
Plus, with crock pot meals, you can just dump and go so there's no worry about how long dinner will take or rushing home to make dinner… it's already simmering in the crockpot and ready to eat when you are. It's so convenient!
I adore the ease of use that comes with using a Crock Pot, but also the fact that it comes with so many less dishes to wash.
Which, I don't know about you, but I go out of my way to make sure that I'm dirtying the fewest amount of dishes possible.
Anyway, we are just going to jump right in to my favorite 13 Easy Crock Pot Recipes For Fall And Winter.
From soups to side dishes and full meals, here are some of the best and easiest crock pot recipes that will warm you up during the cooler fall and winter months.
Crockpot Chicken Tortilla Soup
This crockpot chicken tortilla soup is delicious and perfect for the fall and winter months. It also freezes well so you can save it for a later time if you choose.
Old-Fashioned Ham Bone Split Pea Soup
This ham bone soup is a great meal that's comforting and filling. Thankfully, it's also easy on the budget and can feed the entire family for a low cost.
The holidays aren't the only time that's good for stuffing, the colder fall and winter months are also a great time to enjoy some delicious stuffing.
Italian beef is an easy dinner recipe that is great for those cooler nights when you're looking for a nice hearty meal. This recipe may take a bit more to do, don't let that discourage you because it's full of flavor and definitely worth it.
If you're looking for something that's meaty and has a bit of sweet and tangy mixed in, these slow cooker spare ribs are a great choice.
You can't mention fall recipes without some type of chili coming to mind. Chili is filling, hearty and a very popular choice to have once the temperatures drop.
You can't say comfort food without Stroganoff. Stroganoff is a staple in many homes during the fall and winter months because it's filling, easy to make and definitely affordable. This homemade Stroganoff includes caramelized mushrooms and is slow cooked to deliciousness.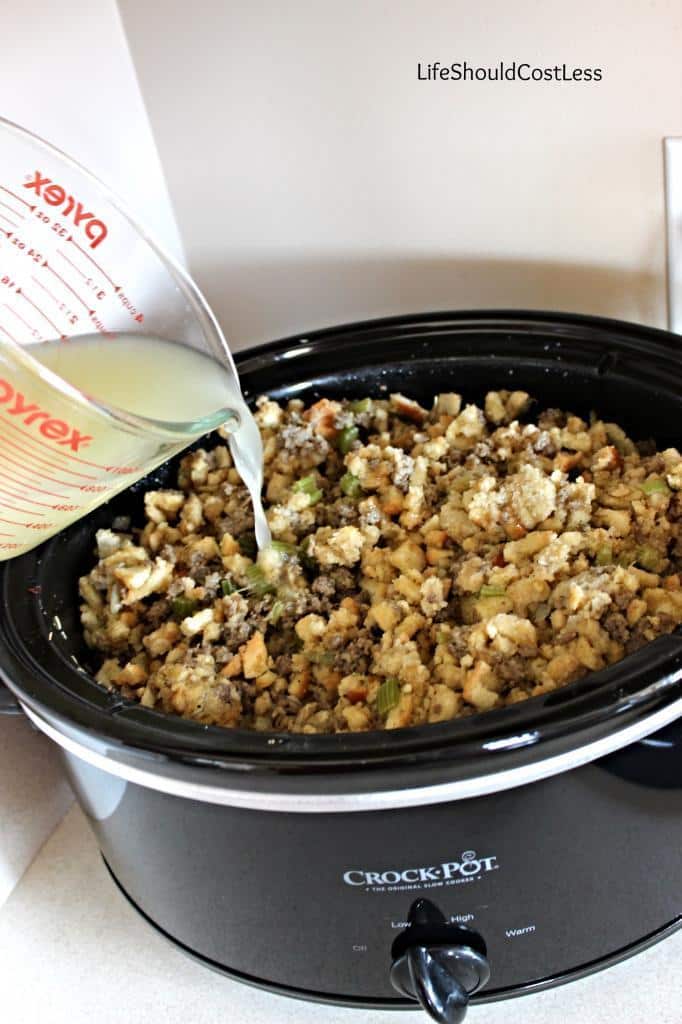 A recipe that was passed down for generations, and is easily the best stuffing recipe that I have ever tried. It makes enough to feed a small army, so it's perfect for those large gatherings.
Slow Cooker Tex-Mex Chicken Stew
If you're looking for a blend of Mexican and American cuisines, this slow cooker stew is a great way to mix up your comfort food selections during the cooler months.
This crock pot potato soup is cheesy, delicious and super filling. It's perfect for those colder days when you want to make an easy meal that doesn't take a lot of hard work.
Probably one of most shared chicken recipes, this slow cooker butter chicken is a favorite for many, and you've probably seen it around at least once while browsing on Pinterest for chicken recipes. If you're looking for an authentic butter chicken, this is it.
Crack chicken recipes have blown up in the last few years and for good reason. Crack chicken is a great delicious comfort food that works for any meal choice. This recipe is a keto take on the traditional crack chicken and is made in the crock pot.
A simple dump cobbler that combine's my favorite cold weather flavors (caramel and apple) for a dessert! This delicious recipe only takes a few minutes of prep…then top with Vanilla Ice Cream and enjoy!
Well that's the end of my 13 EASY CROCK POT RECIPES FOR FALL AND WINTER roundup for today! These delectable recipes are a must try for an Crock Pot lover.
Thanks so much for stopping by my blog! If you liked what you saw, please make sure to share it via social media!
Other ways to show your support are to follow and/or interact with me on Pinterest, Instagram, Facebook, YouTube, or by Subscribing To My Email List.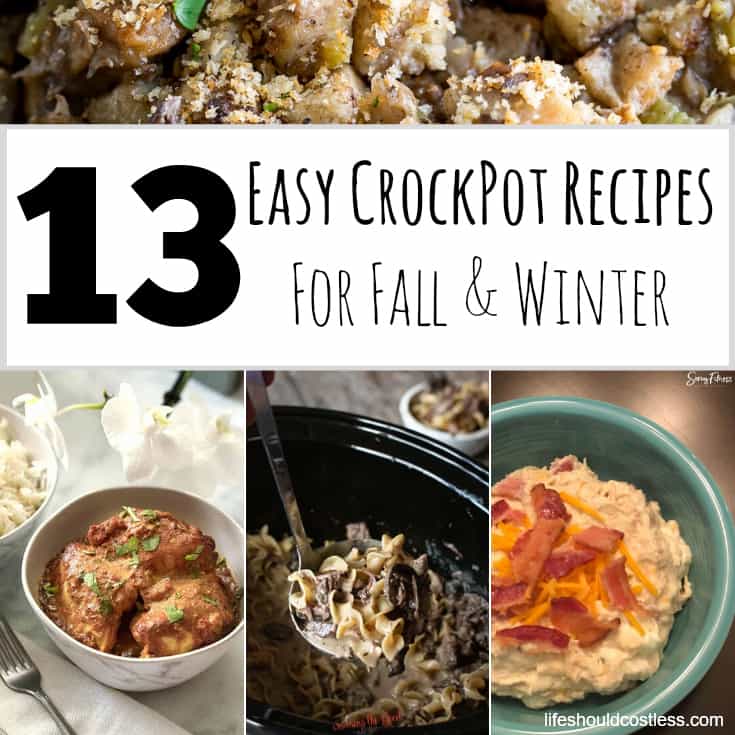 If something was particularly helpful and you would like to donate directly to the blog, you can do so via PayPal, here. I'm a single mom of four, so every little bit helps. Thanks so much! ~Sarah
P.S. You may also want to check out my Crock Pot Section, Fall Favorites Section, Instant Pot Section, as well as my entire collection of recipes.