I love a good soup, whether it's warm or cold outside, a good soup always just seems to hit the spot.
My favorite part about soups, is that you can easily make them in a fraction of the time that it used to take because of the simplicity and resurgence in using Instant Pots (pressure cookers).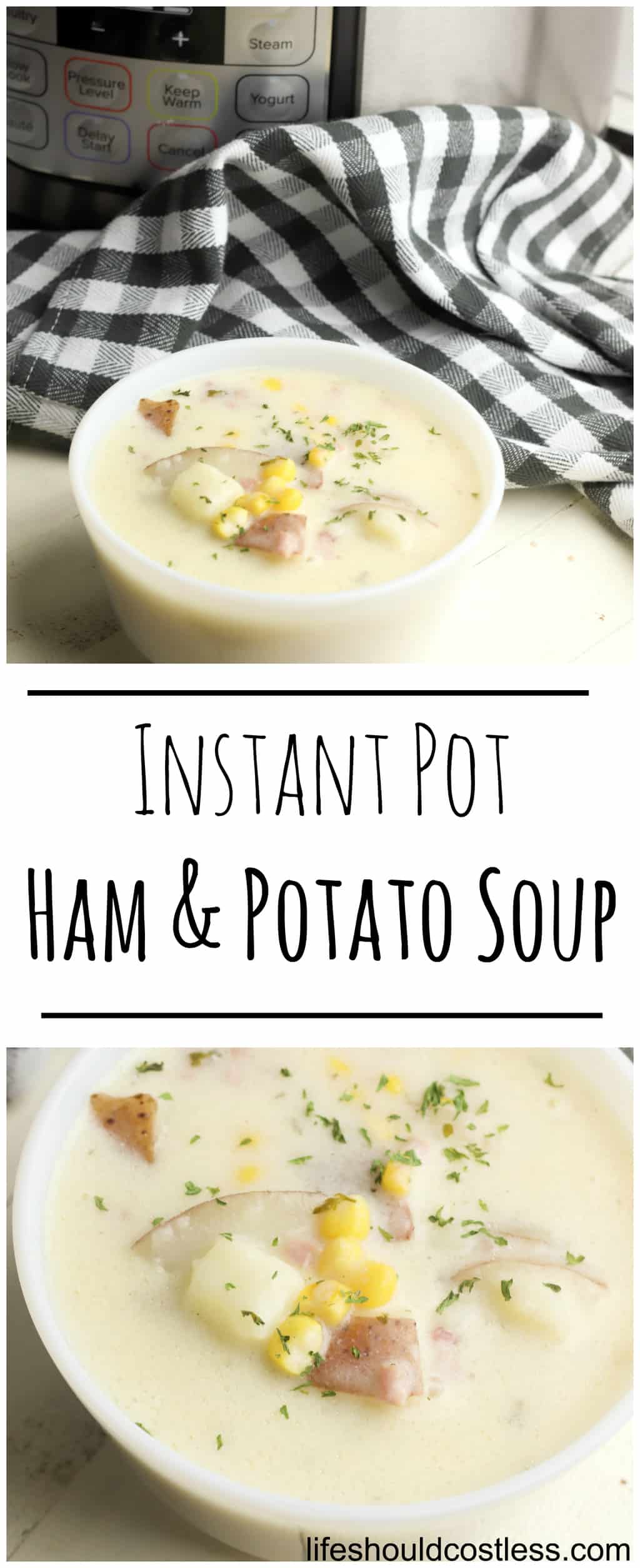 My favorite thing about this particular recipe is that not only is it very filling, but it's also not so dense that it feels like it's weighing you down.
This is basically a Ham Chowder recipe…if you need that consistency for a reference for thickness or texture.
Before we dive right into the recipe, I wanted to share with you links to five of my other recipes that you're also going to LOVE.
Now back to learning how to make this delicious Instant Pot Pressure Cooker Ham & Potato Soup Recipe.
Here are the pics/video of the process!
Start with a sauteed onion.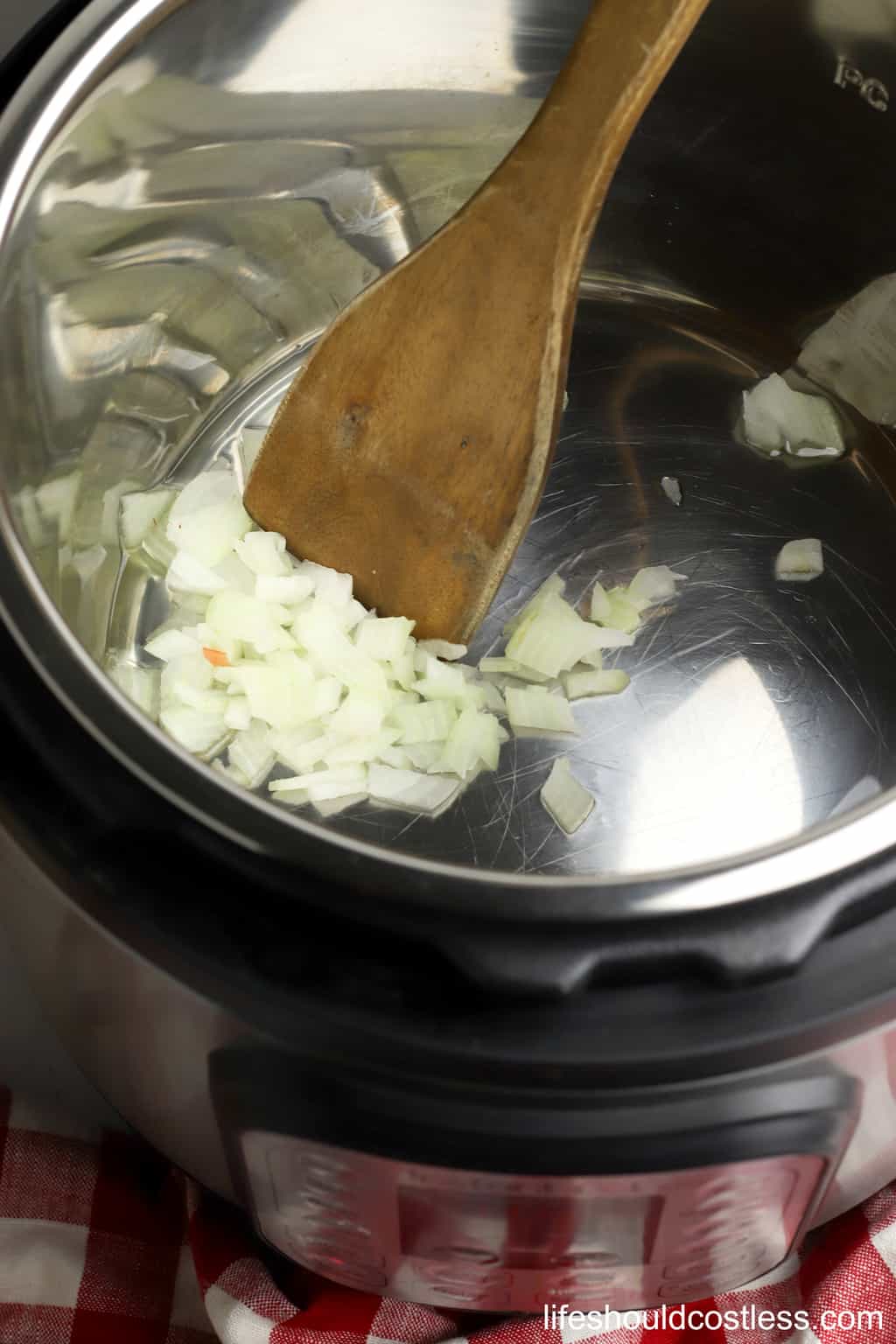 Then add the cornstarch.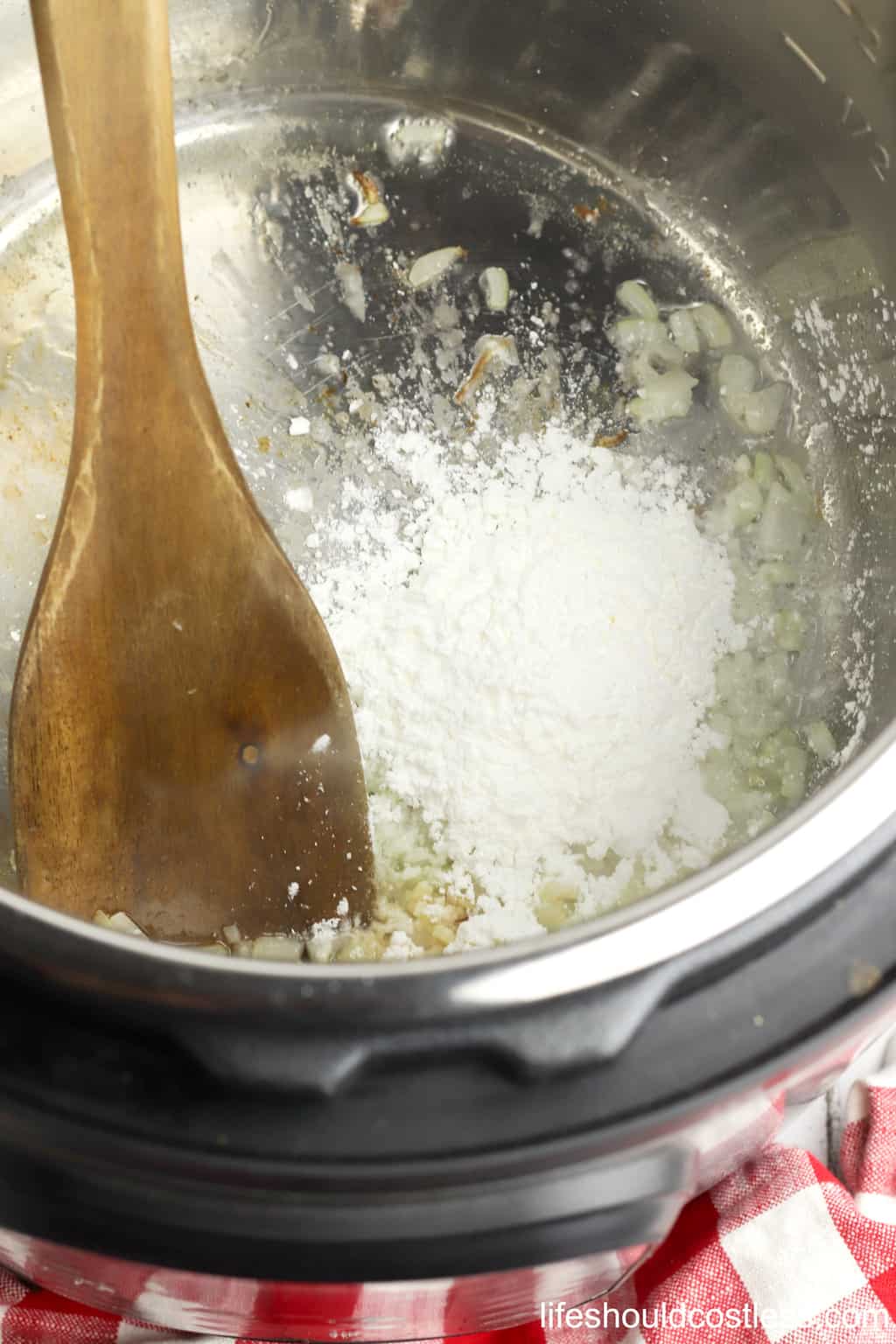 Mix/ whisk well.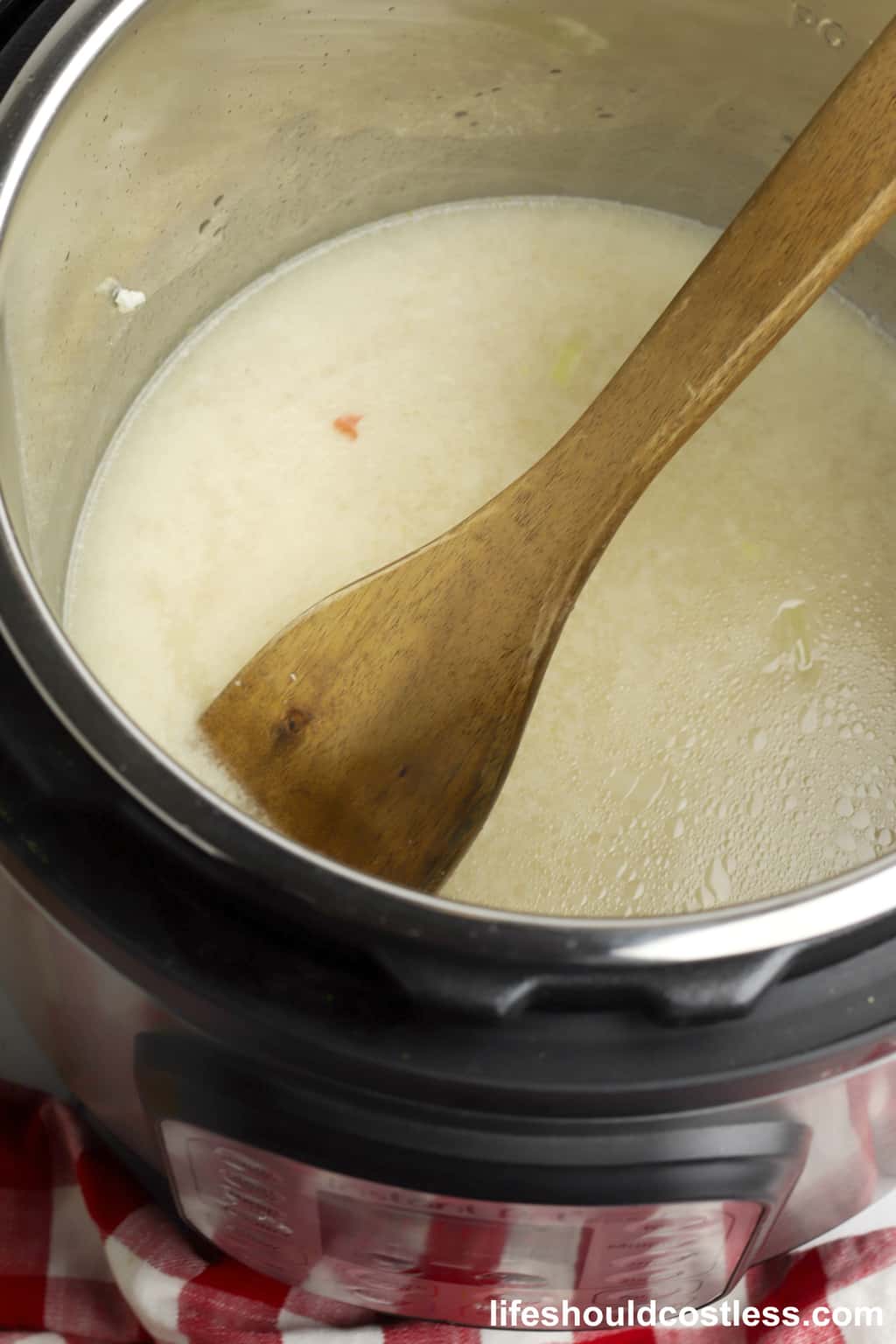 Add the herbs/spice.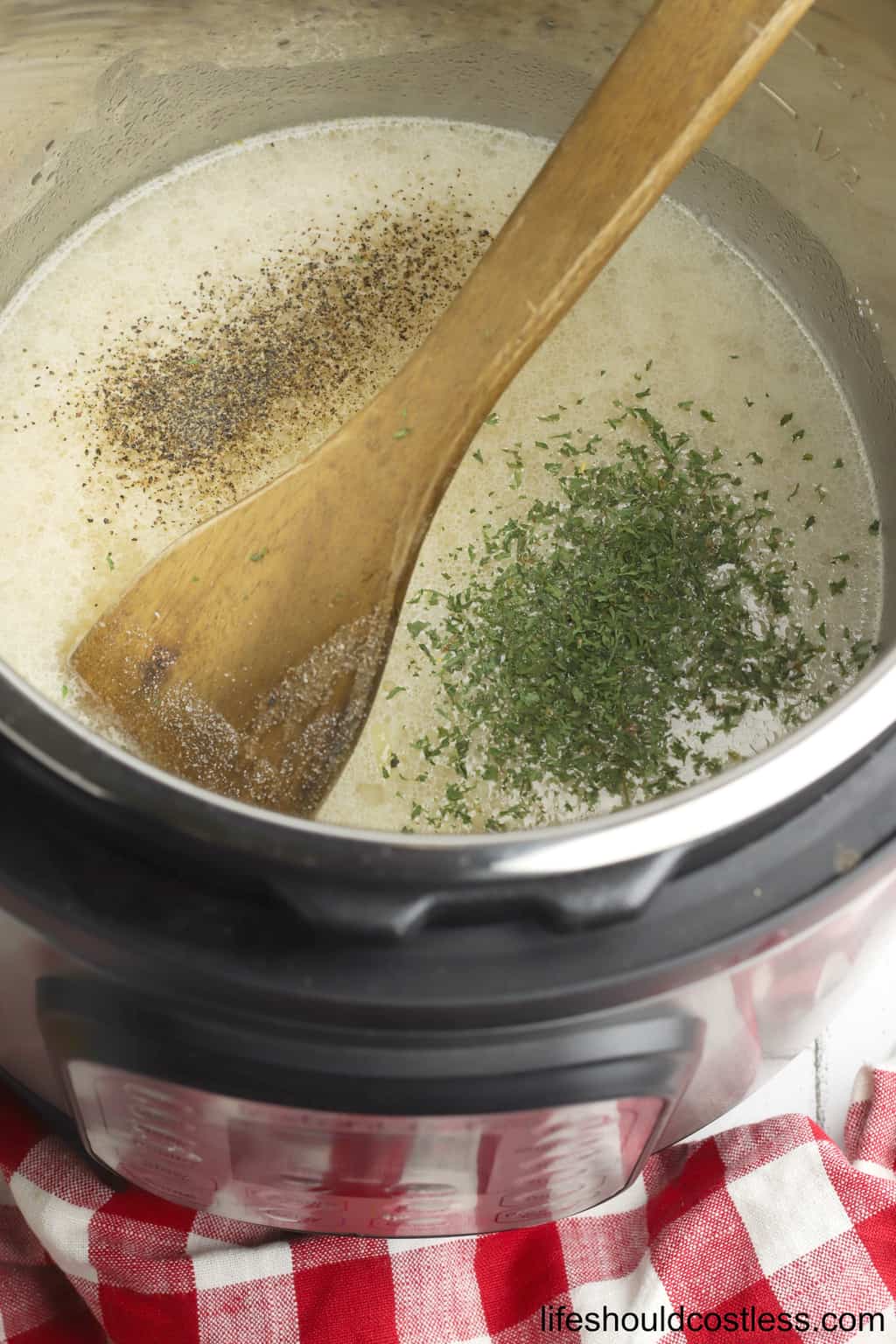 Then add the corn, potatoes, and ham.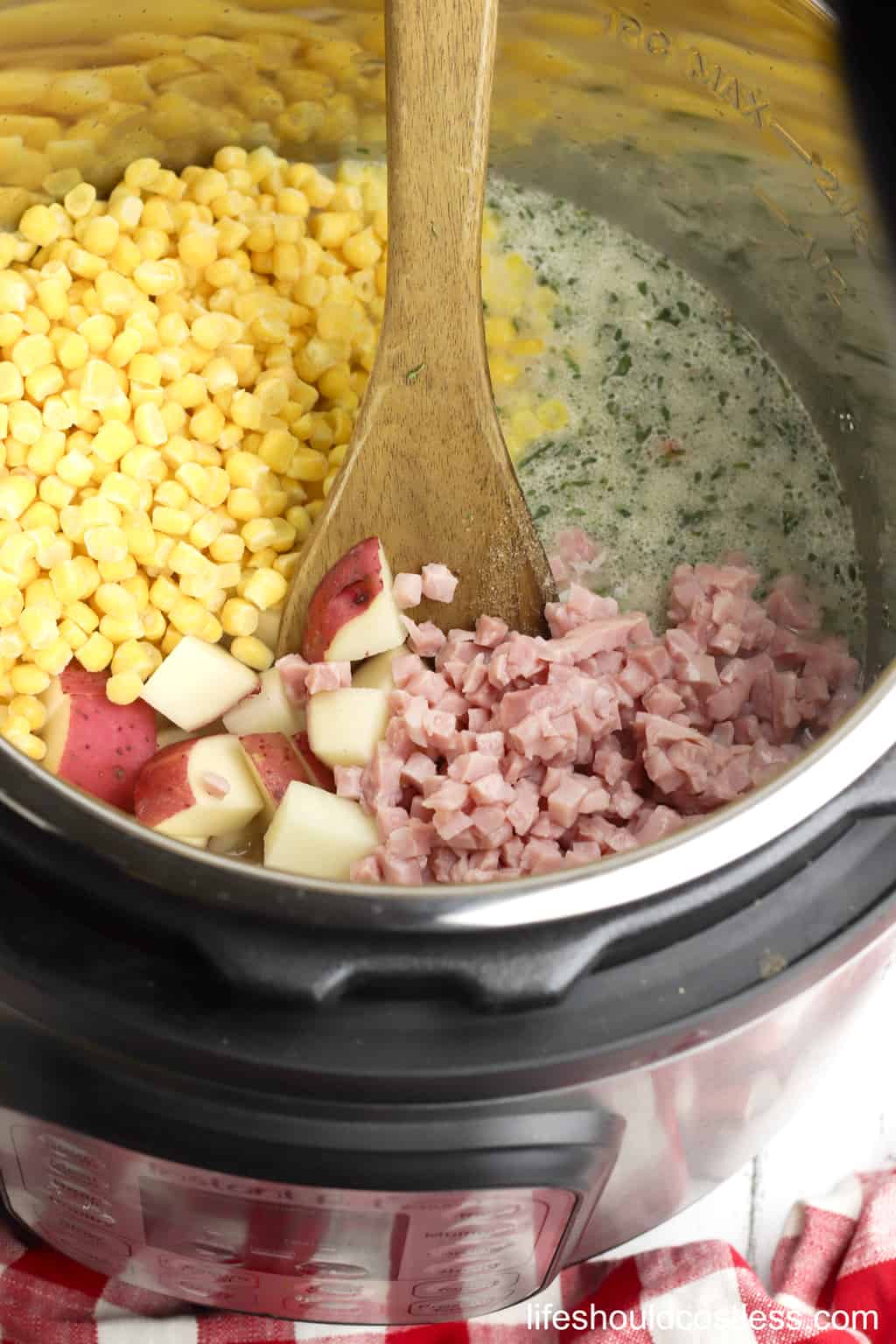 Stir well and now it's ready to start cooking!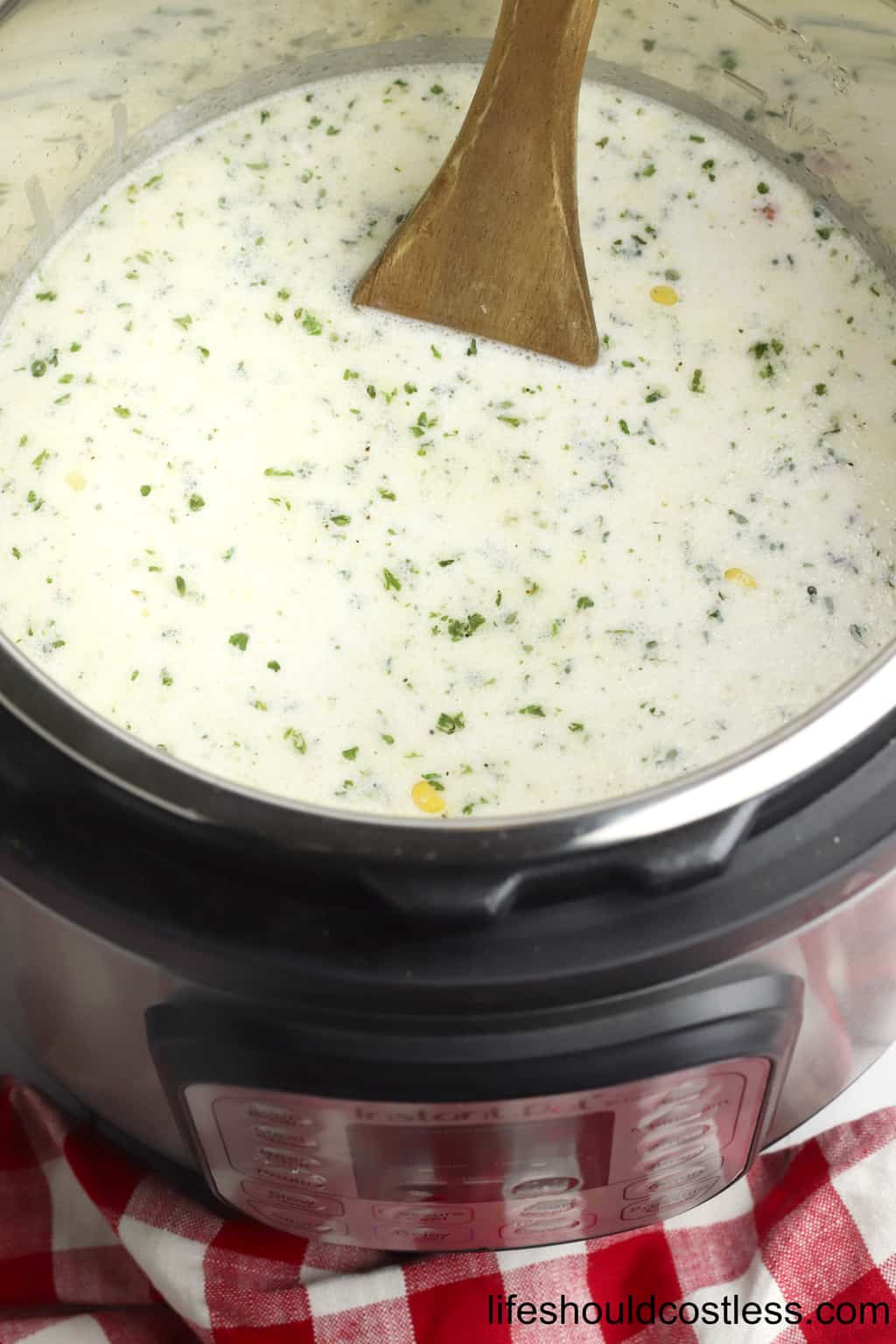 The final, delicious, product!!!!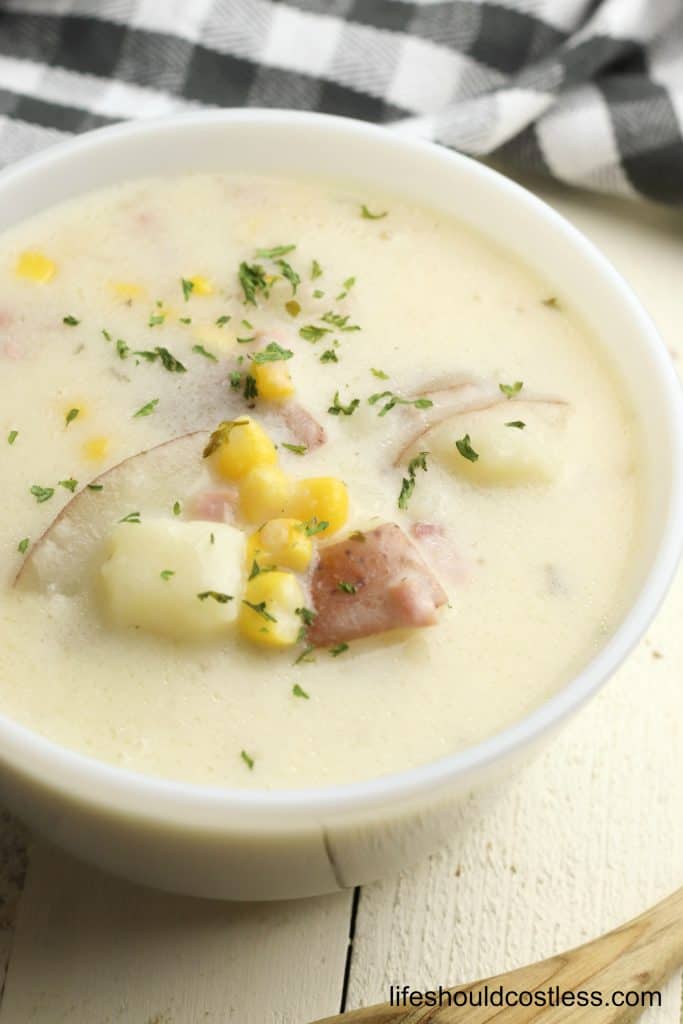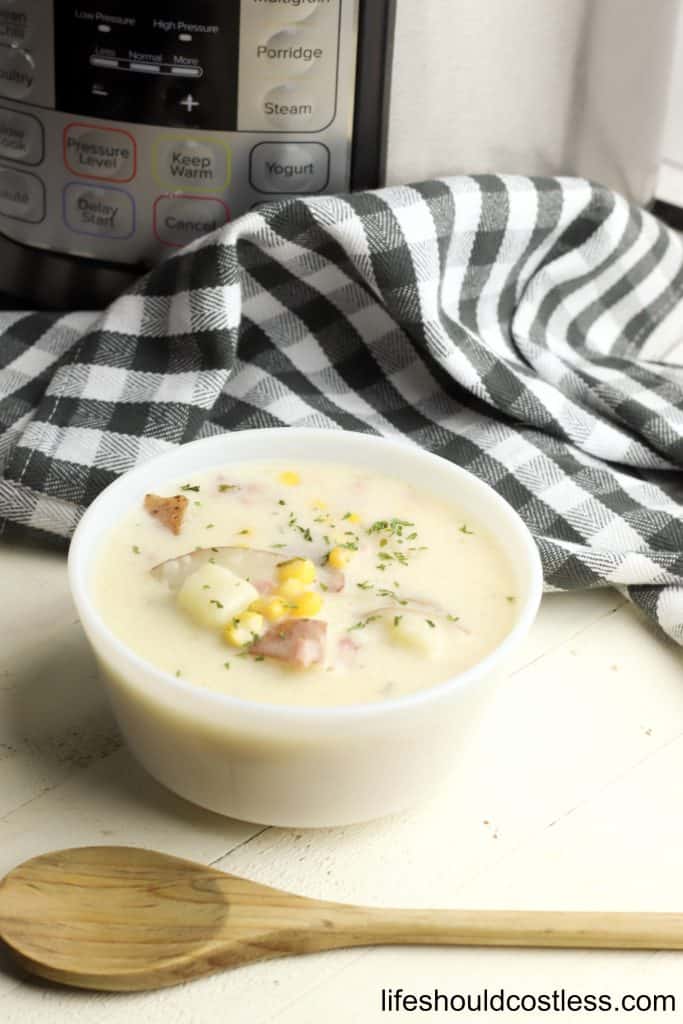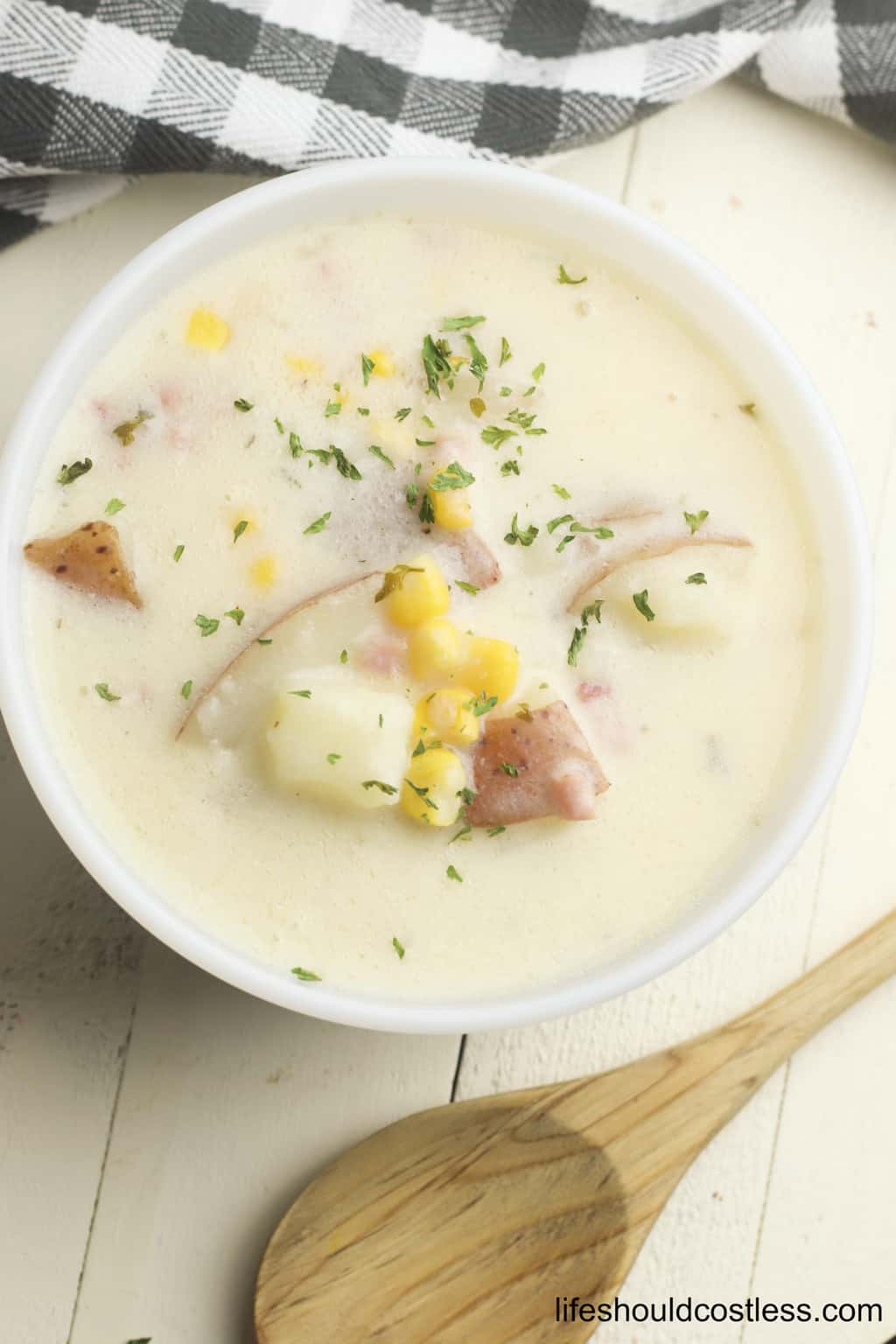 Instant Pot Pressure Cooker Ham & Potato Soup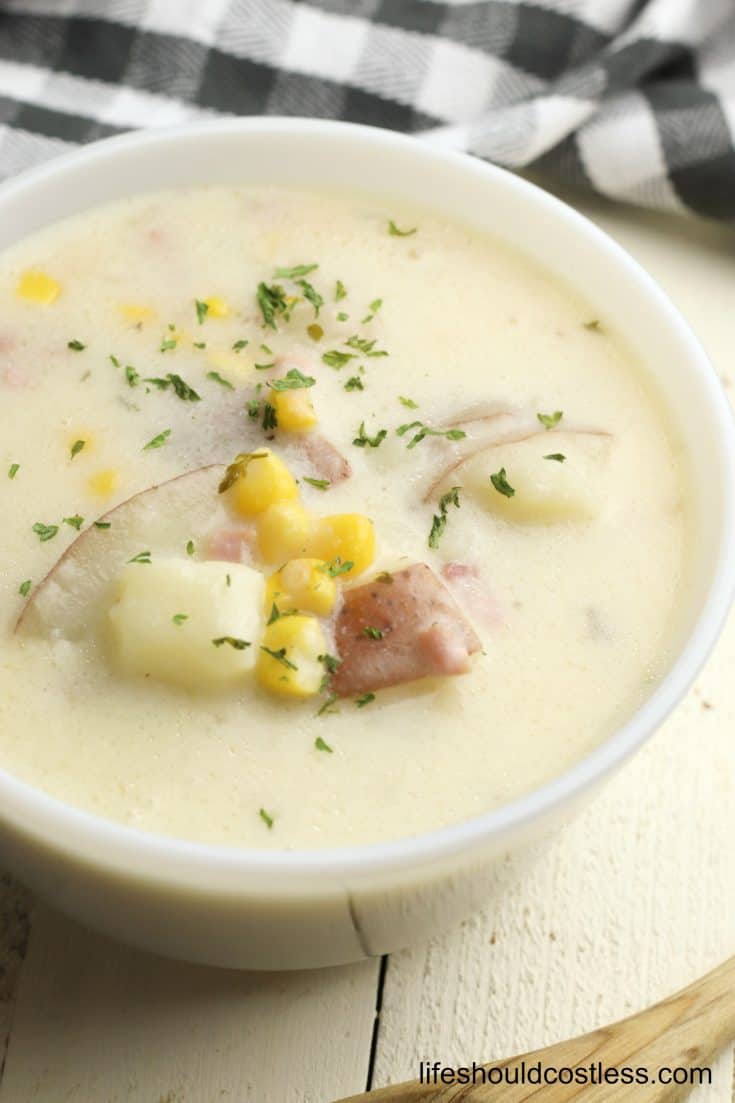 This tasty soup is creamy, delicious, and fill you up without the density of a stew.
Ingredients
3 Tablespoons Cooking Oil
1 Small Onion (diced)
2 Cloves Garlic (minced)
3 Tablespoons Cornstarch
3 Cups Chicken Broth
1 Teaspoon Parsley
1 Teaspoon Thyme
1 Teaspoon Black Pepper (crushed)
2 Cups Heavy Cream
1 Pound Red Potatoes (washed then cut into bite-sized pieces)
1 Package Frozen Corn (about 2.5 cups)
8 Ounces Pre-cooked Ham (Diced)
Instructions
1. Set Instant Pot to saute mode and add the cooking oil. When the cooking
oil is heated, add onion and saute for five minutes.

2. Add garlic and continue to sauté for another two
minutes.

3. Stir in cornstarch and saute until brown and
bubbly, this should take around 5 minutes.

4. Turn off Instant Pot and add chicken broth.
Deglaze the pot by scraping the bottom of the pan with a high temp spatula to remove
stuck-on pieces of food.

5. Add the parsley, thyme, and black pepper.

6. Add heavy cream, potatoes, corn, and ham. Stir well
to combine.

7. Place the lid on your Instant Pot and seal vent. Set it to
pressure cook for 30 minutes and start.

8. When cook time is done, do a natural release, and stir before serving.

9. Garnish as desired or serve as is with a ladle.




























Thanks so much for stopping by my blog! If you liked what you saw, please make sure to share it via social media!
Other ways to show your support are to follow and/or interact with me on Pinterest, Instagram, Facebook, YouTube, or by Subscribing To My Email List.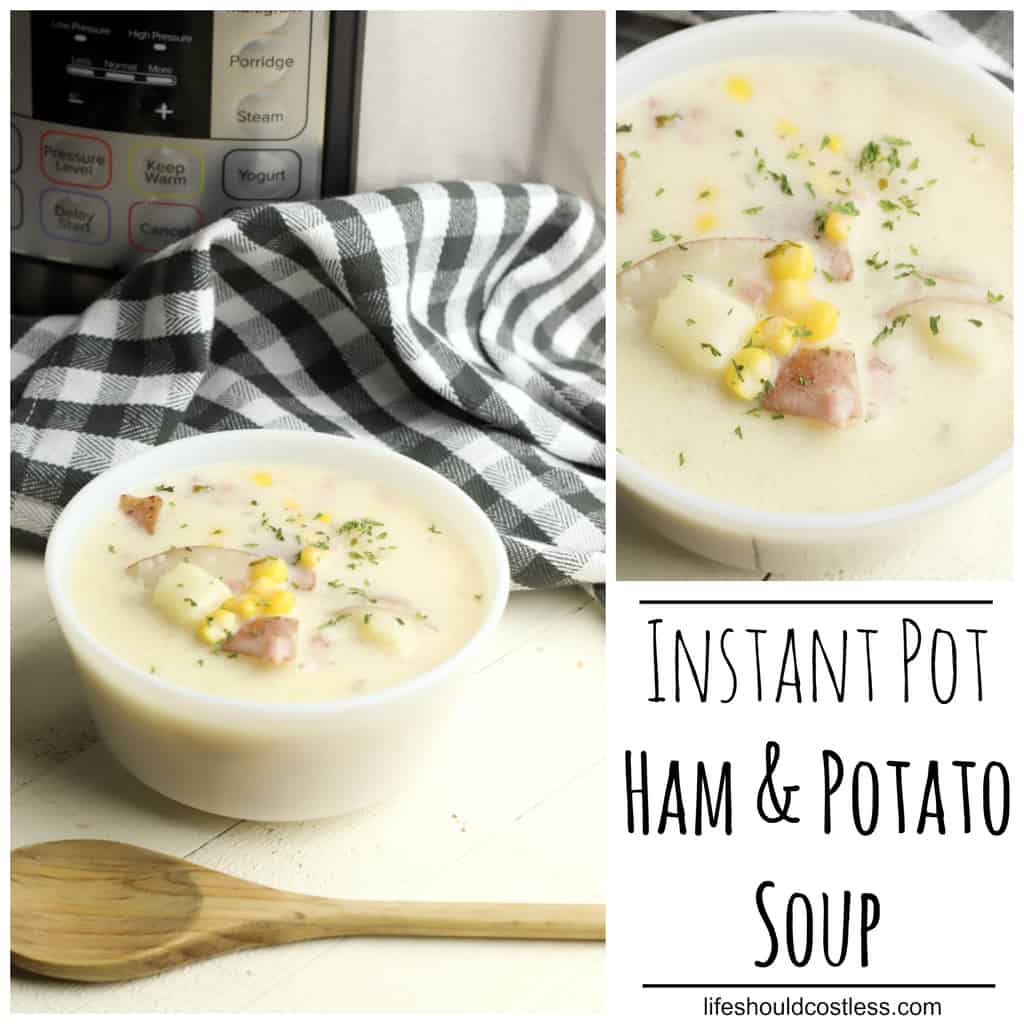 If you purchase suggested products through Amazon, the cost to you remains the same, but I make a small commission on everything in your cart. Also, if you ever need to buy it again, you can always come back to my site for the link…just sayin';).
If something was particularly helpful and you would like to donate directly to the blog, you can do so via PayPal, here. I'm a single mom of four, so every little bit helps. Thanks so much! ~Sarah
P.S. You may also like my instant pot section, main dish section, or my entire recipes section.
Here are five of my other posts that you may also like(the pics are links):