I came up with this recipe after seeing recipe after recipe of Egg Salad that called for relish. I HATE RELISH so it is NEVER in the house and I'm not about to buy it just for the one thing that I make that calls for it. So, thankfully I was able to mesh a few recipes together and the final product is pretty good. It tastes yummy enough that, even several years later, my husband still likes Egg Salad ;).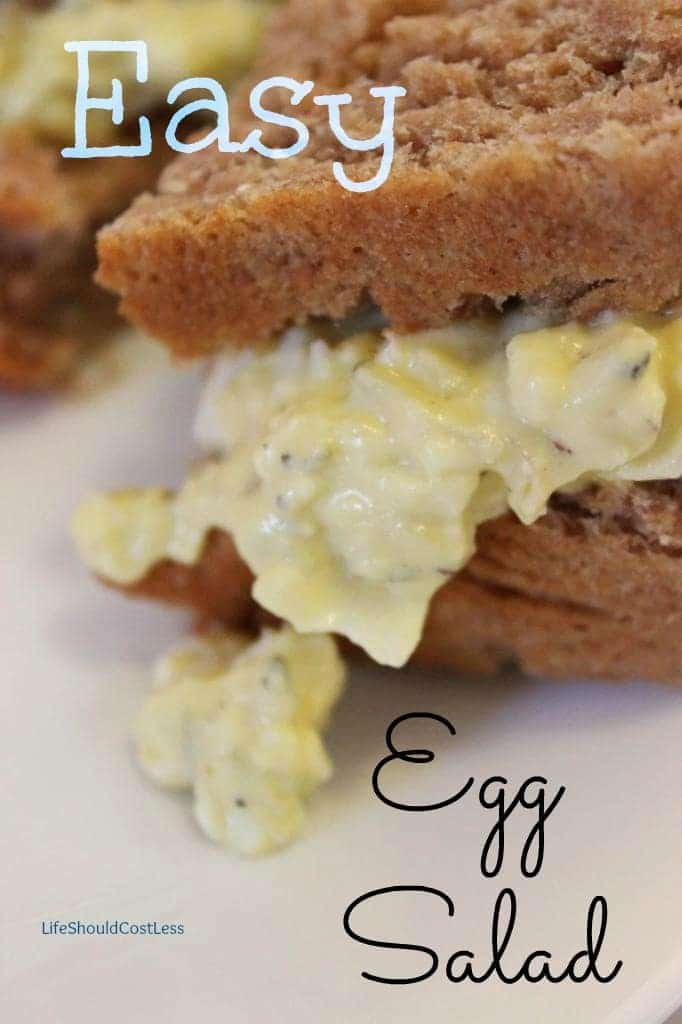 I think my favorite thing about this recipe is that I pretty much always have all of the ingredients on hand at all times. Which equates to a super simple meal. Anyway, here it is: 
Printable Version


2/3 C Mayo
3 T finely grated Pickles (i use baby dills)
1 T finely grated Onion (can use dried minced onion)
1 t White Vinegar
1 t Black Pepper
½ t Salt
8 Hard Boiled Eggs (peeled of course)

Add all the ingredients to a medium sized bowl.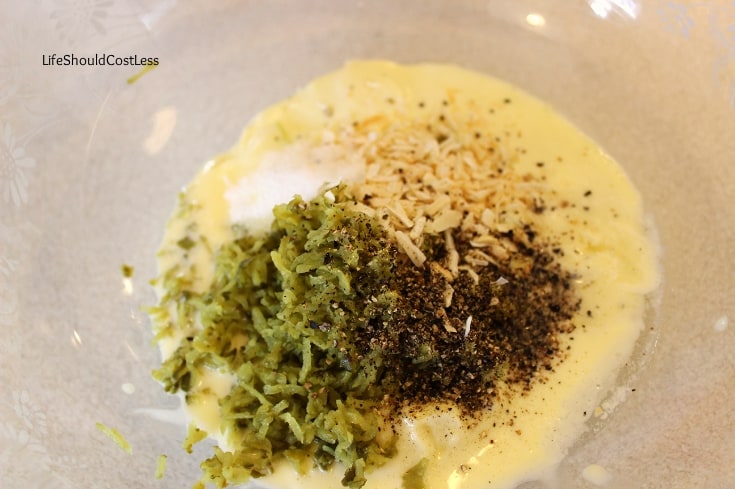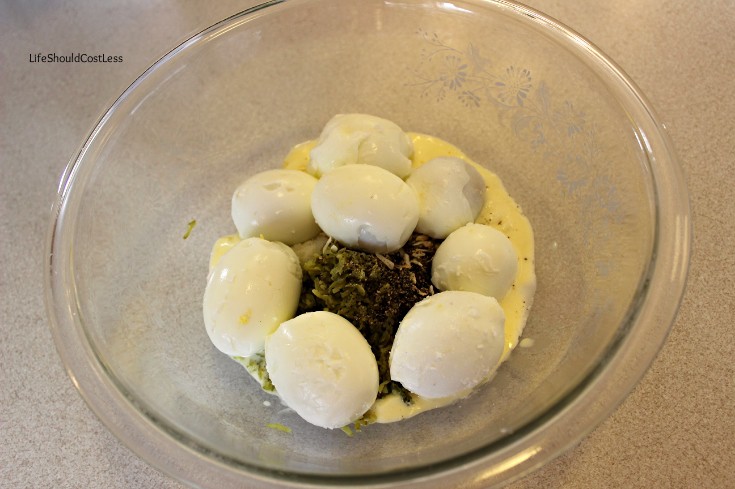 Get out a Standard Potato Masher
and mash/mix until it reaches your desired consistency.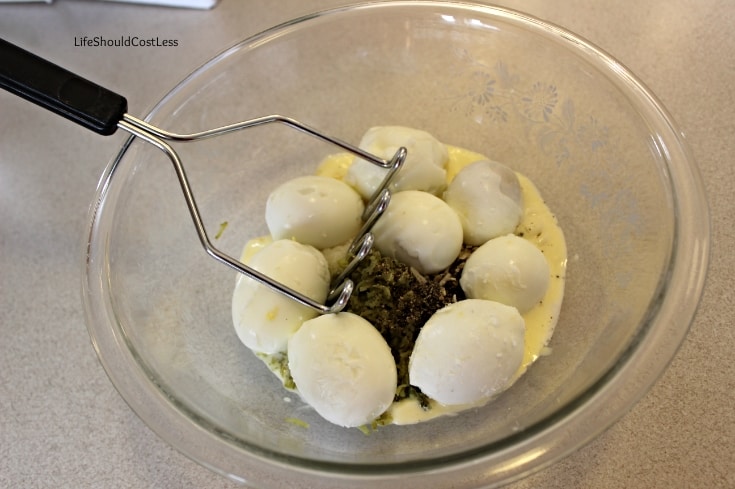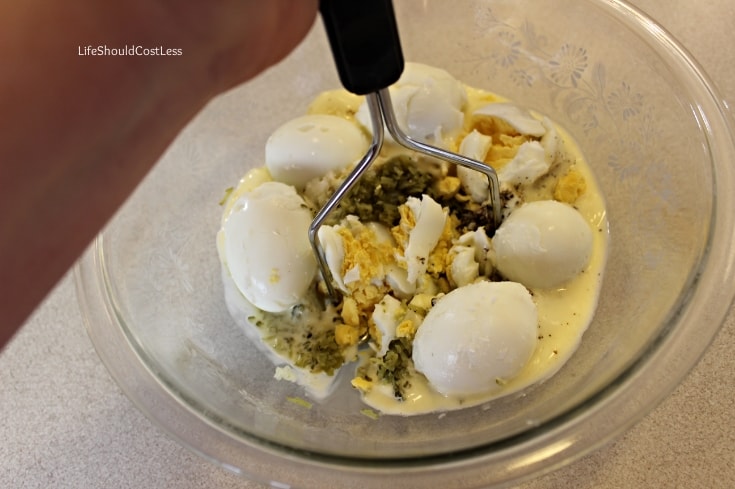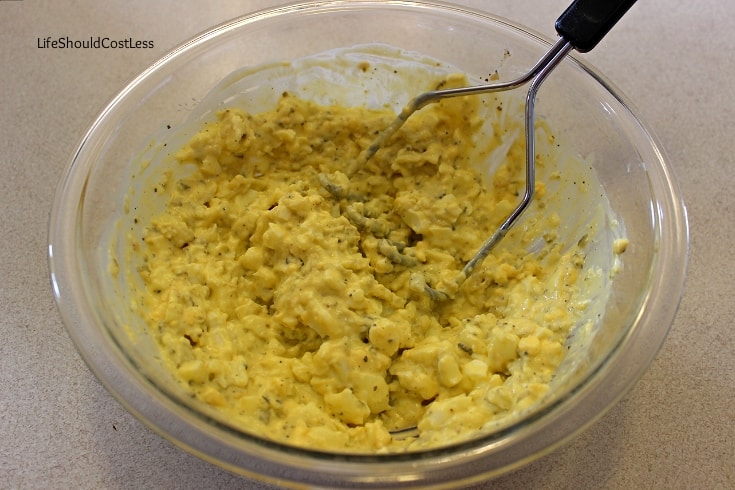 Put on your favorite sandwich bread and enjoy. This recipe should make enough for 6 to 8 sandwiches.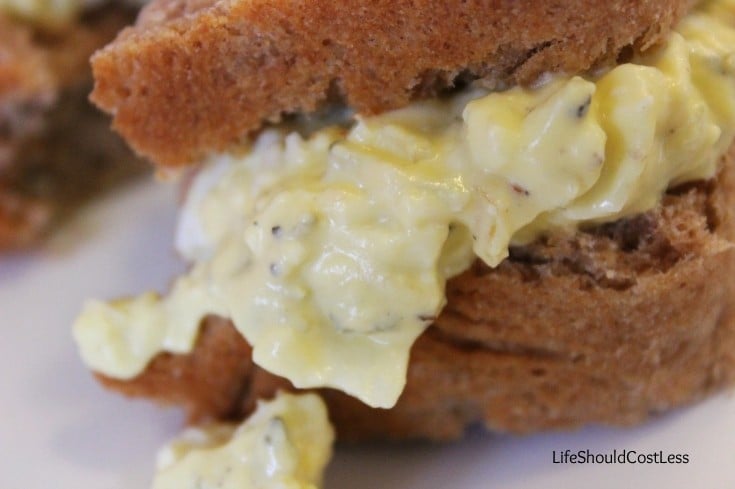 This actually tastes best if you cover it tightly and let it sit in the fridge for several hours before you serve (so that the flavors can blend nicely, but if you're in a rush it'll still be good).  
*Most egg salads need to be eaten within a day of preparation.*  
Let me know how you liked it! 
*Updated 11/22/2013