Learn how to make the best easy egg salad sandwich recipe with just a few ingredients & steps to make it. It's a great base recipe, which can be switched up to suit your tastes however you prefer to make it.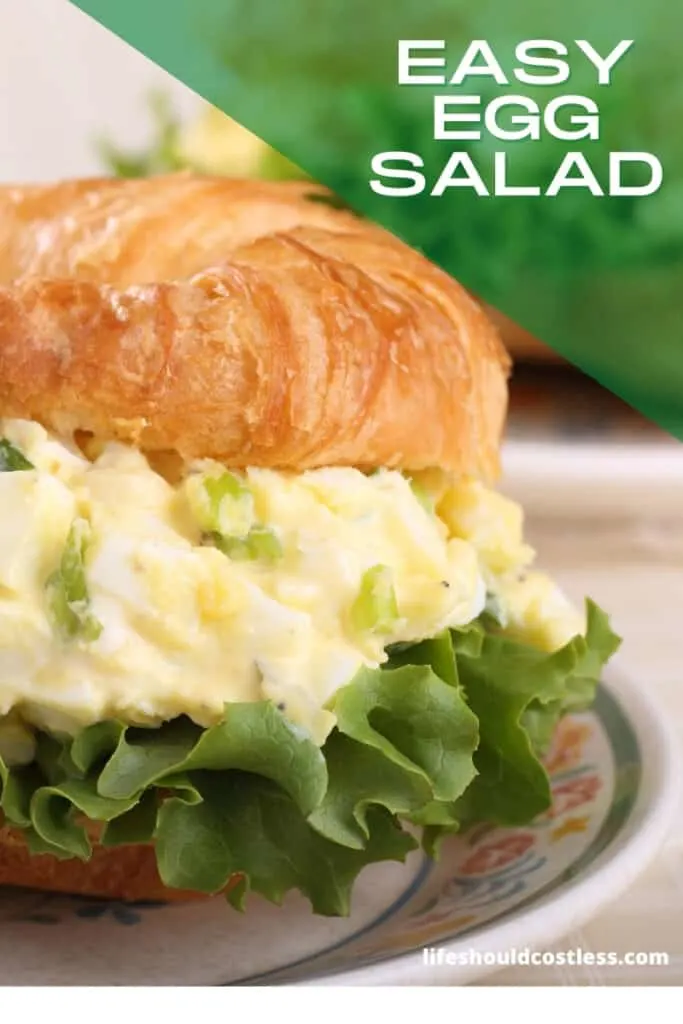 Years ago, I developed this recipe after seeing recipe after recipe for Egg Salad that called for relish… I HATE RELISH so it is NEVER in my house and I wasn't about to buy it just for the one dish that I make that calls for it.
So, thankfully I was able to mesh a few recipes together and the final product is delicious.
The last egg salad sandwich recipe you're ever going to need!
The best part about this recipe is that you can switch up whatever ingredients you want which means that you can make it as healthy or as unhealthy as desired…you could also try adding some Bell Pepper, Chunks of Pickle, Green Onion, make it with Avocado Oil Mayo to lighten it up even more. I wouldn't suggest trying all of those "mix-ins" at once, but just wanted to give you some ideas on what you can do with it.
If you want it to be a salad on its own you could garnish it with paprika and/or some extra sliced hard boiled eggs… there really are so many things that you can do with this versatile recipe… I just recommend trying it as is the first time and then switch it up after that if you wish.
I think my favorite thing about this recipe is that I pretty much always have all of the ingredients on hand at all times. Which equates to a super simple meal…like so simple, that other than boiling and peeling the hard-boiled eggs, it only takes a few minutes to make this.
How long does Egg Salad last?
If you find yourself wondering how long does egg salad last in the fridge, I personally wouldn't dare let this easy egg salad sandwiches recipe (or any other egg salad recipe) sit in my fridge for more than four or five days… but that also means that I put it in an airtight container and did not leave it out on the counter for more than twenty minutes or so at a time.
You need to be a little bit more careful with both eggs and mayo, so that is my recommendation on how long you can store this before consuming or tossing it in the trash.
How To Make Egg Salad Sandwiches:
**Look for the instructional video within the recipe card.**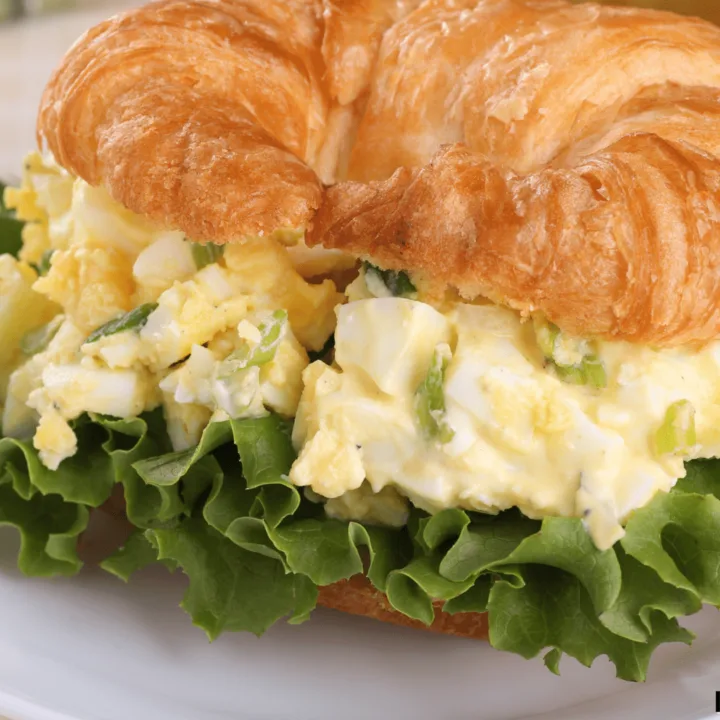 Simple Egg Salad Sandwich Recipe
Additional Time:
5 minutes
Learn how to make the best easy egg salad sandwiches with this simple recipe. It's a great base recipe, which can be switched up to suit your tastes however you prefer.
Ingredients
2/3 Cups Mayonaise
3 Tablespoons Dill Pickles (finely grated)
1 Tablespoon Onion, Finely Grated (can use minced dried)
1 teaspoon White Vinegar
1 teaspoon Black Pepper
½ teaspoon Salt
8 Large Hard Boiled Eggs (peeled of course)
Instructions
Add all the ingredients to a medium to large sized bowl.
Using a standard potato masher, then mash/mix until it reaches your desired consistency (level of chunkiness).
Cover tightly and let sit in fridge for one hour to overnight before serving...and make sure to stir well each time you get it out. Add the desired amount to your favorite bread and enjoy!
Notes
Make sure to eat within a few days of making, and mix well before serving.
Nutrition Information
Yield

8
Serving Size

1
Amount Per Serving
Calories

205
Total Fat

19g
Saturated Fat

4g
Trans Fat

0g
Unsaturated Fat

14g
Cholesterol

194mg
Sodium

340mg
Carbohydrates

1g
Fiber

0g
Sugar

1g
Protein

7g
These caloric amounts are automatically estimated by a plugin on my site and should be treated as an estimate only.
This simple egg salad sandwiches recipe actually tastes best if you cover it tightly and let it sit in the fridge for several hours before you serve it so that the flavors can blend nicely, but if you're in a rush it will still taste pretty good.
That's really all that I have to share with you guys today, but don't forget to check out my entire "Main Dish" section, there are lots of yummy recipes there too.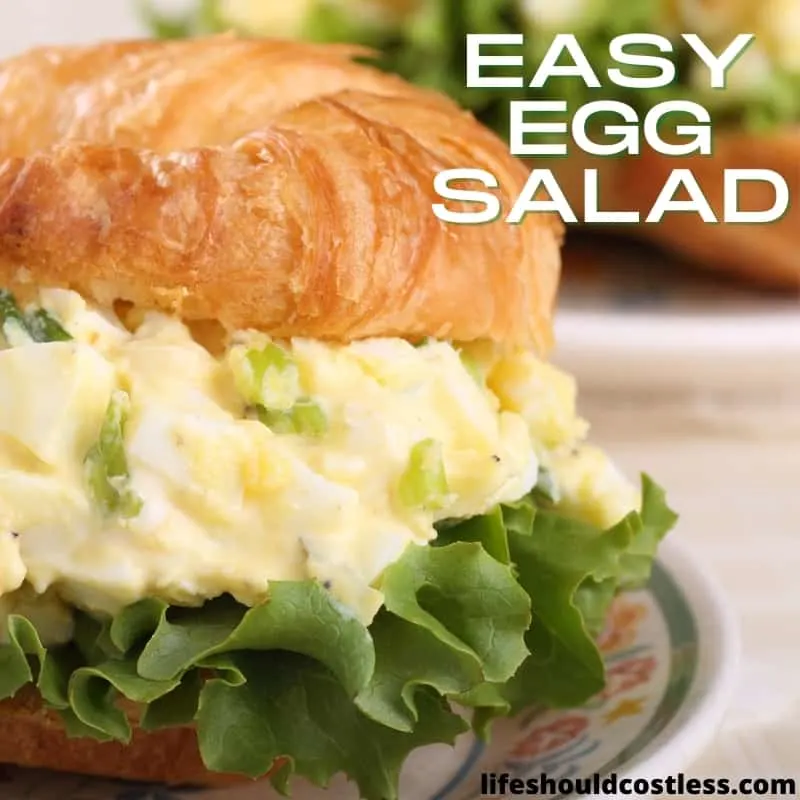 If you would like to subscribe to my email list, go here.
Make sure to follow along via social media, by going here.
If you would like to learn how to really show your support to this site (at no cost to you), go here.
Here are several of my other easy recipes that you're also going to love: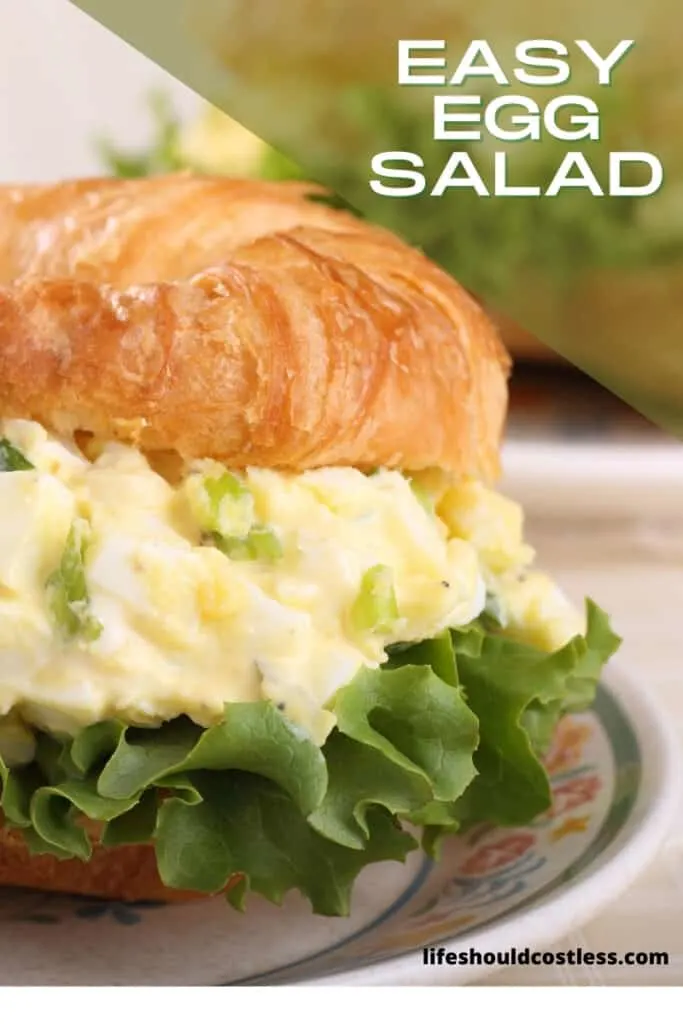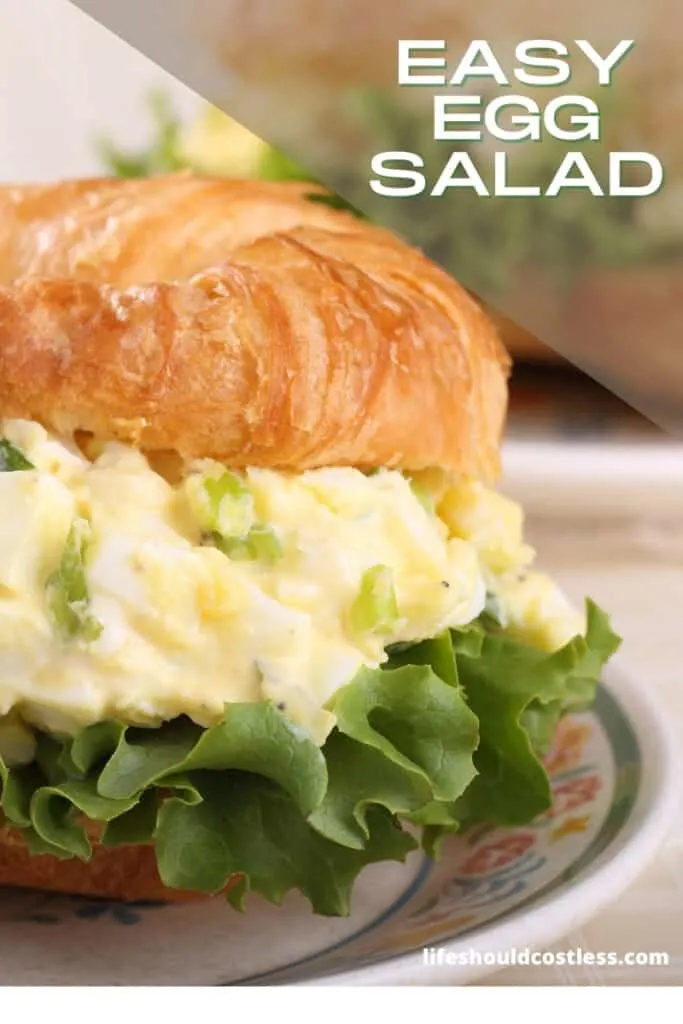 *Please note: This recipe post was originally shared on this website on August 5, 2011 and has since been periodically updated to improve user experience, add a free printable recipe card, and a video tutorial.