The nip of fall is in the air, so it's time to start thinking about the upcoming holidays and all the yummy food that comes with them. If you're looking for a stuffing recipe that is going to get rave reviews, you've come to the right place. In fact, I never liked stuffing until I tried this recipe, so I'm sure glad that I married into the Peterson family and get to enjoy this yummy dish every Thanksgiving.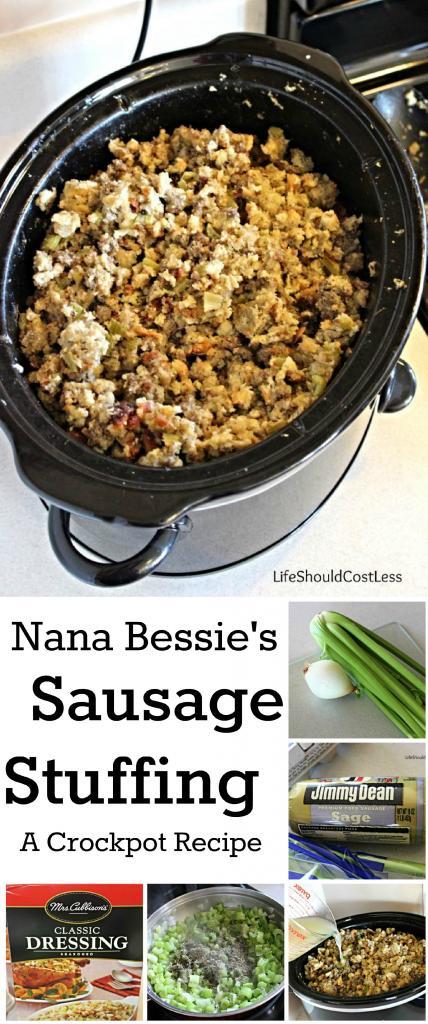 Some history about Bessie and the recipe:
This recipe comes all the way from England. It was my husband's grandmother Illsley's recipe. She and her husband relocated to Utah some time after WWII and settled in the Salt Lake Valley. A big thanks to my Mother-In-Law Diane for letting me share it! Diane actually spent hours and hours (and a couple of years to get it just right) in the kitchen re-creating this recipe because it was lost when Bessie passed away. I am so thankful that Diane took the time to do that so that my children will have their great-grandmothers stuffing recipe! Recipes are probably the most important thing to me when it comes to family heirlooms.
Here are some some photos of the process:
My onion was a bit small but I made due.
The onion and celery chopped and set aside.
The butter melted in a pan. I actually needed a pan a bit bigger but this is currently my only decent looking pan (had to have it look good for the pictures).
I added the celery and onion to the butter.
This is letting it sautee until the onions were translucent (kinda see through).
Adding the herbs.
The herbs mixed in.
This is the recommended kind of sausage to use. I found this next to the bacon at Winco.
Adding the sausage to the vegetable,butter, and herb mixture.
Chunking up the sausage.
How the mixture should look when it is browned and ready to add to the egg/dressing mixture.
*I have links to several other great Holiday recipes at the bottom of this post, so make sure to keep on scrolling!*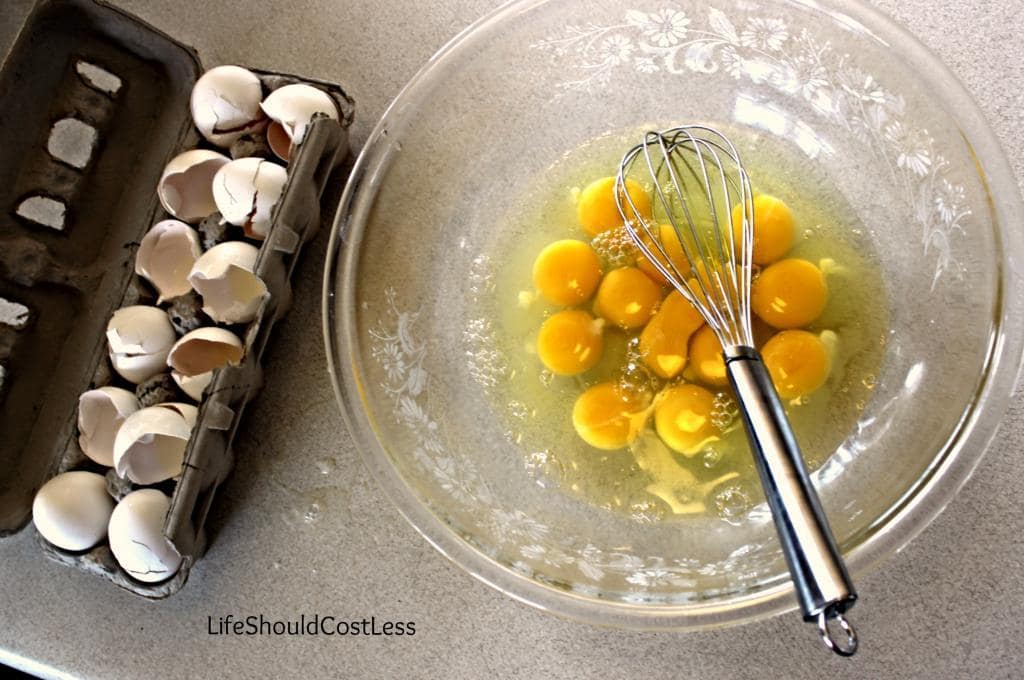 This is a whole dozen eggs. I used my largest 4 Qt bowl, but I ended up having to mix the whole thing together in my crockpot because it was way too small. I need to get a bowl
that is about the size of this one.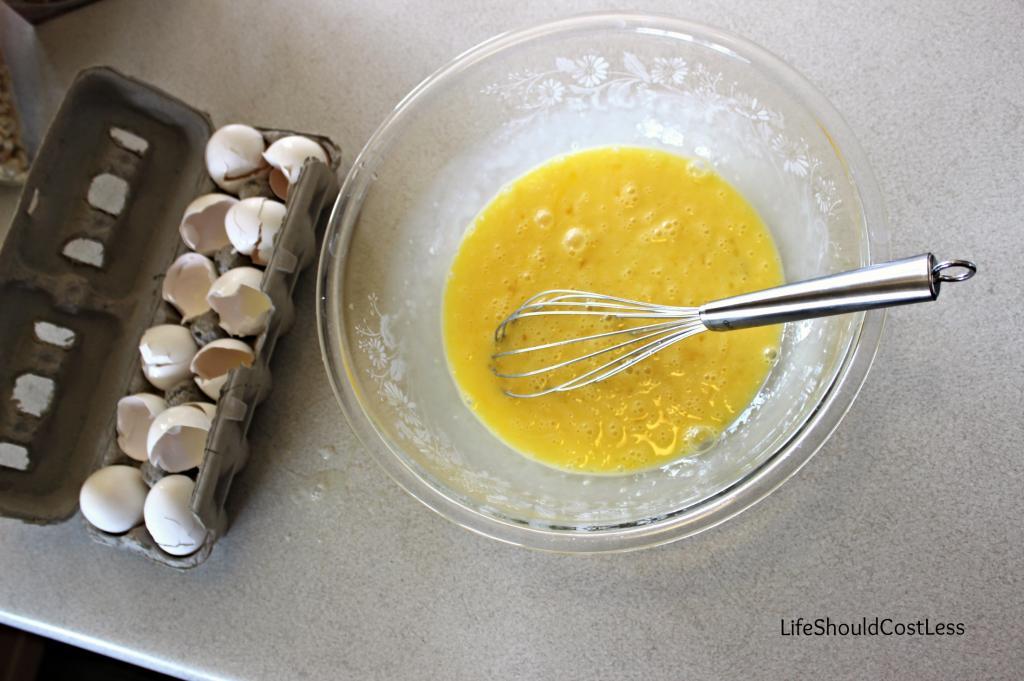 The eggs beaten.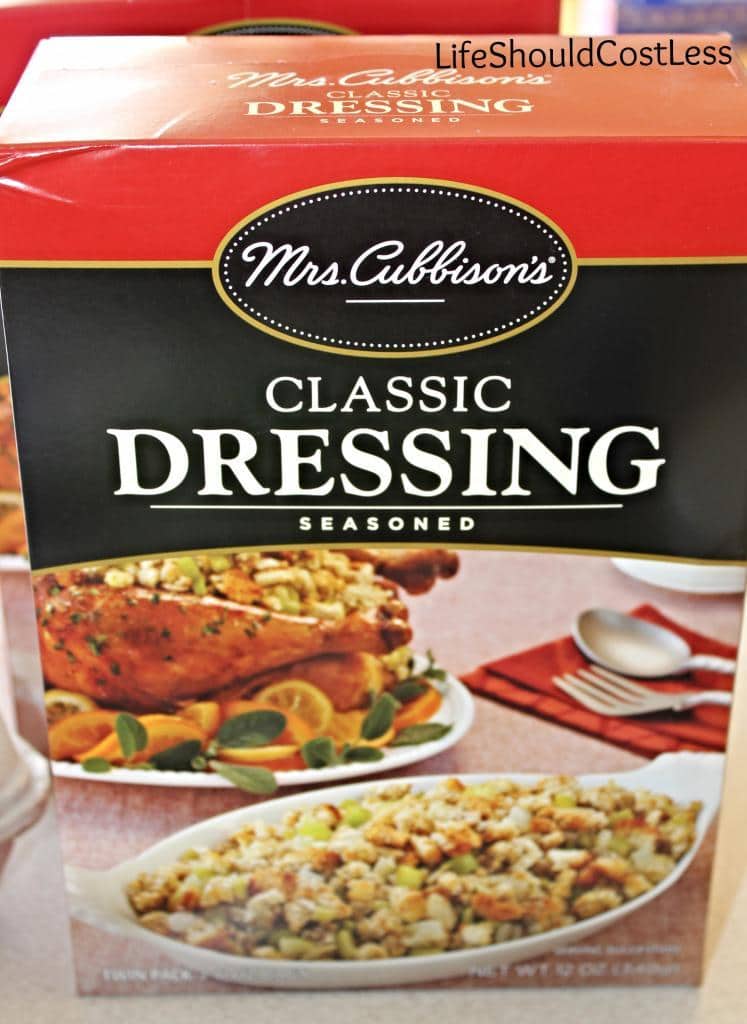 This is the only dressing that I could find at Winco. It is located next the the regular stuffing. If you can find it, the recipe calls for crumbles, not cubed bread. It's kinda funny because when my Mother-In-Law was describing Dressing to me I had no idea what it was. I kept wondering why she was referring to packages of dressing because I thought she was meaning some sort of salad dressing that would be in a bottle…no, no. I had to do a google search to figure it out. This is why I included a picture so that you won't be confused too. Though I'm sure you're not all as special as I was ;).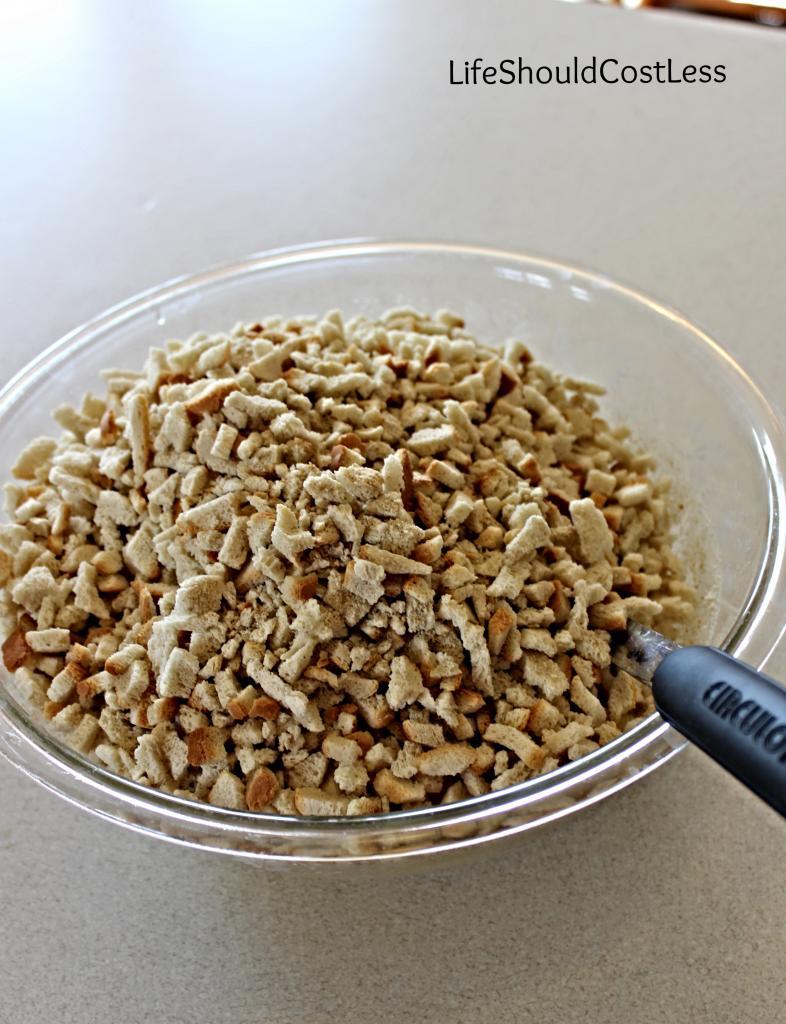 I poured the dressing on top of the eggs.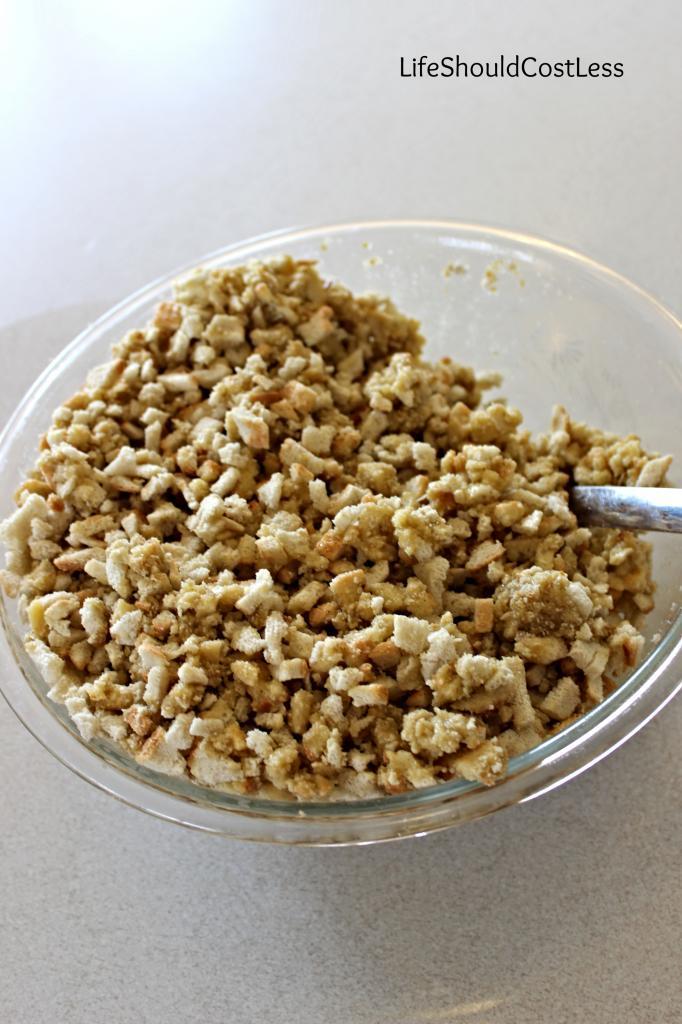 Then mixed it in.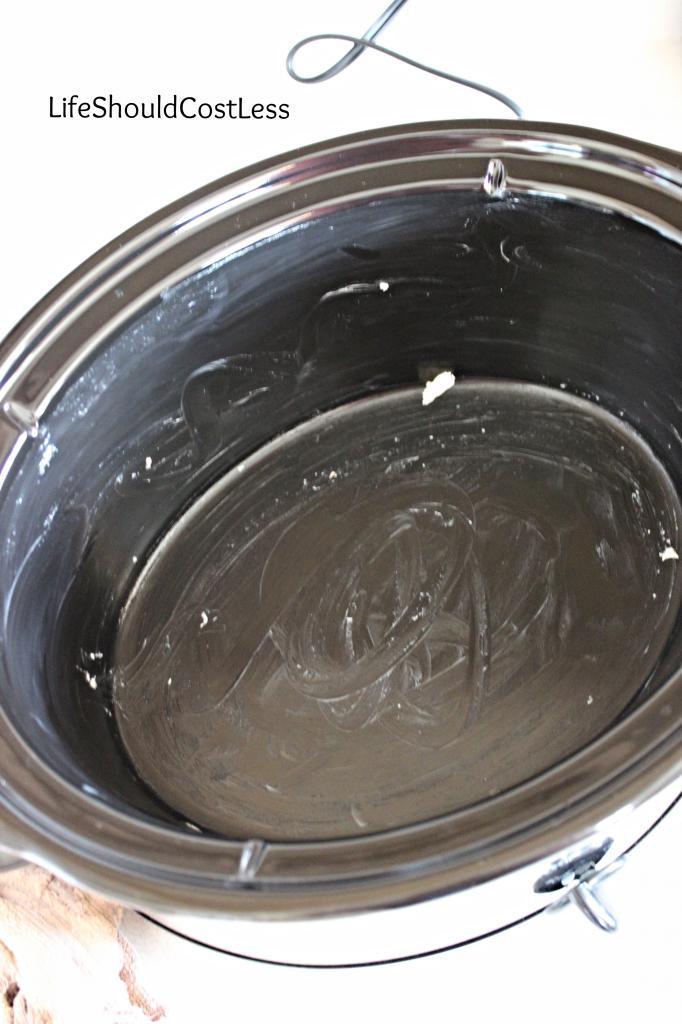 Like I said before, I had to mix mine up in my CrockPot because my bowl was too small. This is the CrockPot greased and ready to go.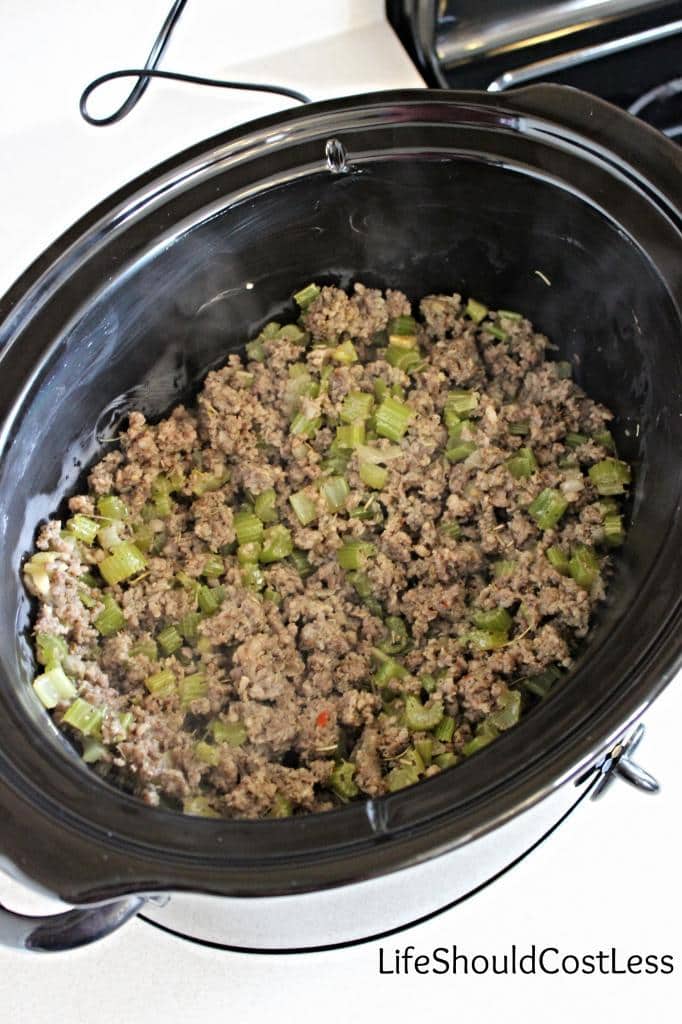 Adding the sausage mixture to the Crockpot.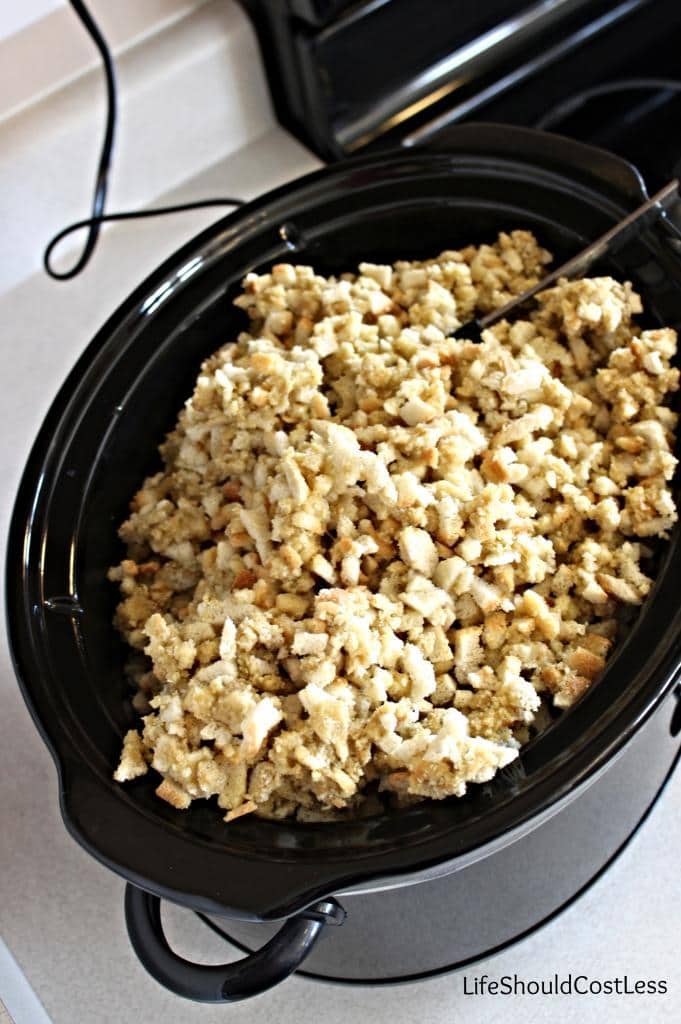 Adding the dressing/egg mixture on top of the sausage mixture.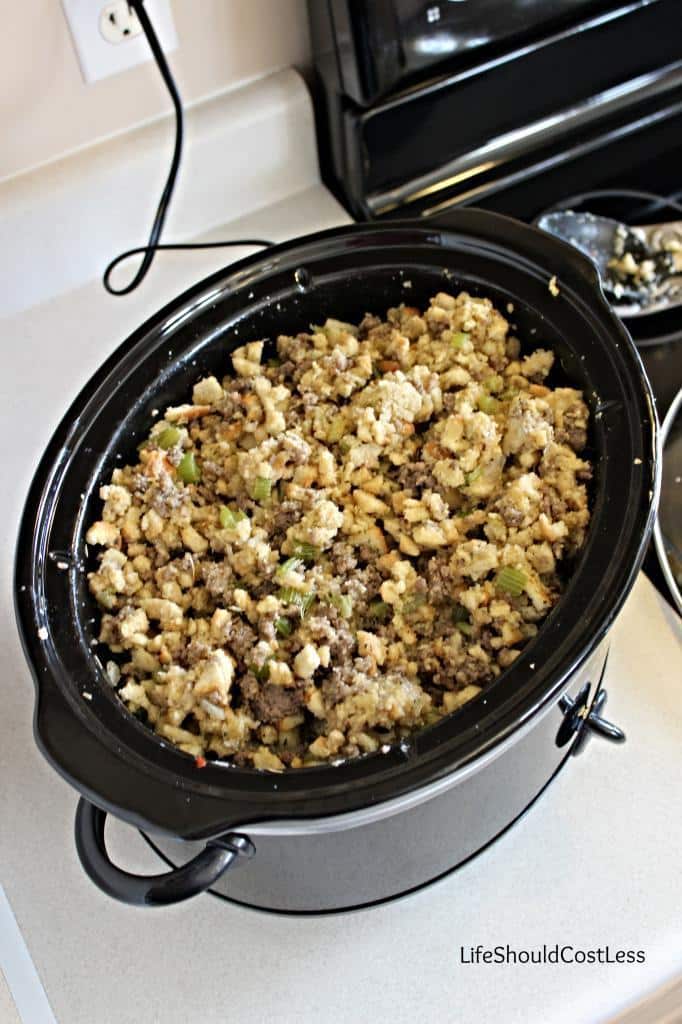 I stirred it up.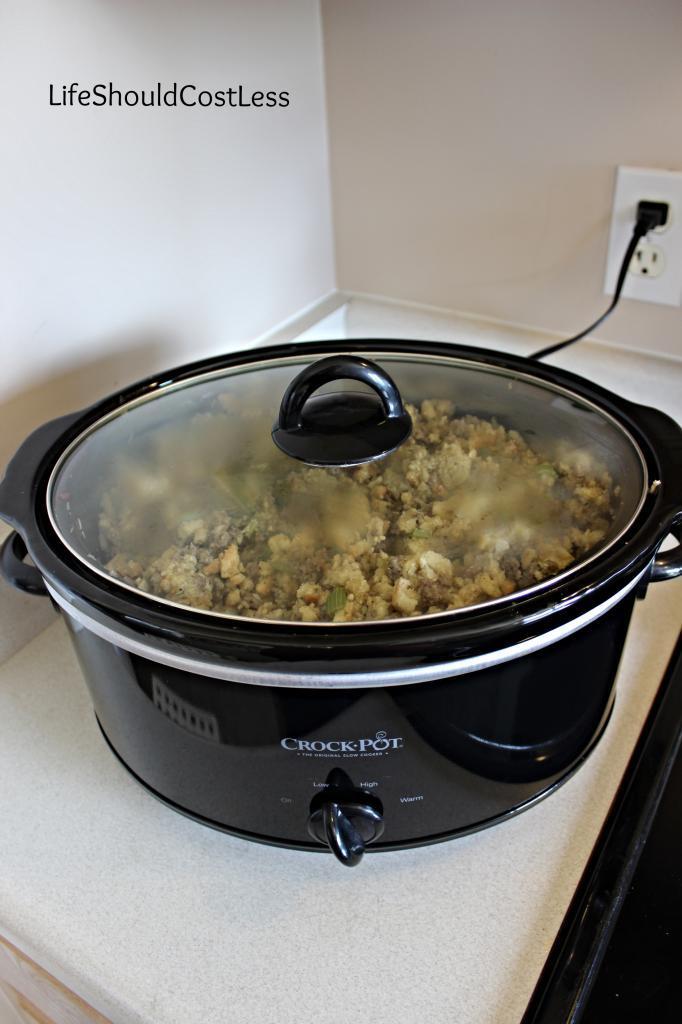 Put it on low, put the lid on, and then let it do its thing for an hour.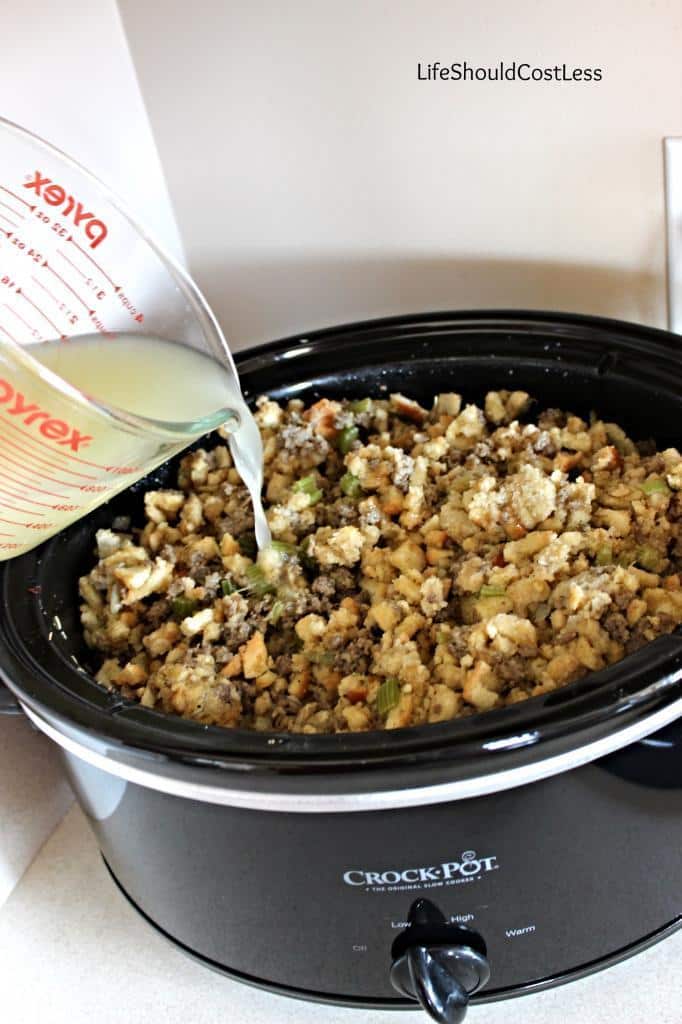 Every hour for the 4 hours I added about ¼ Cup of the Chicken Broth and mixed it really well.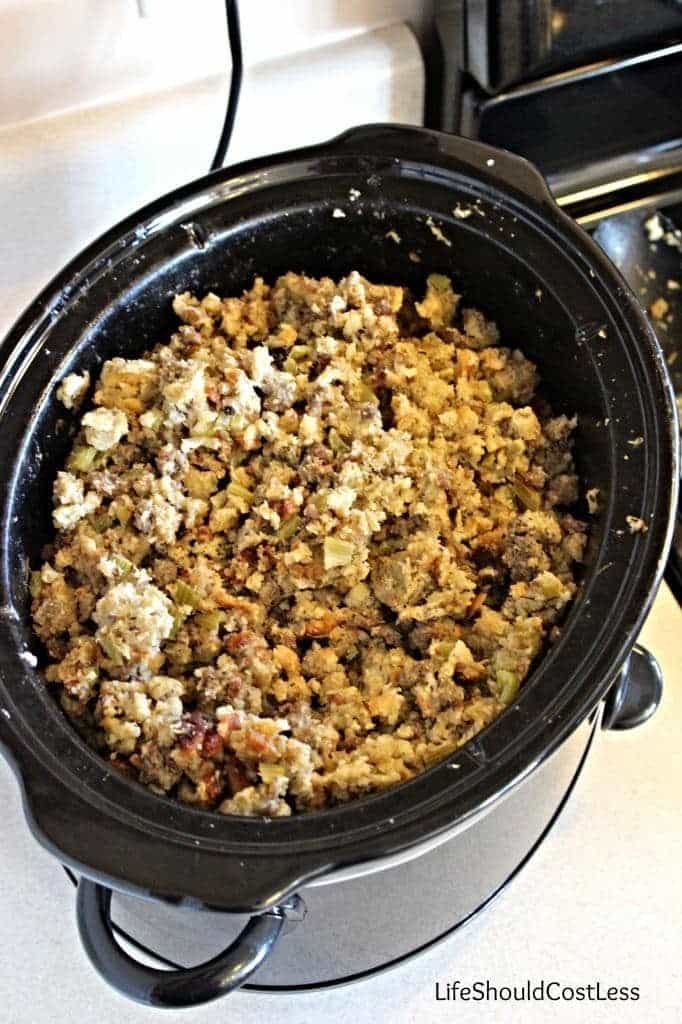 Here is the final product! It's so good that it was pure torture yesterday smelling it cook for 4 hours in the Crockpot.
Anyway, on to the FANTASTIC recipe:
Nana Bessie's Sausage Stuffing, A Crockpot Recipe
Author:
Diane Illsley Peterson/ Bessie Illsley
Ingredients
1 Stick Butter (½ Cup)
1 Large Onion
1 Bundle of Celery
2 Lbs Sausage (I use Jimmy Dean Sage Sausage)
1T. Sage
1 ½ tsp Rosemary
1 tsp Thyme
1 tsp Minced Garlic
½ tsp Pepper
2 Packages Dressing
1 – 2 Cans Chicken Broth
1 Dozen Eggs
Instructions
Slice Celery and chop the Onion, set aside. Melt Butter in large pan. Add Onion and Celery and saute until Onion starts to become translucent. Add Sausage and Seasonings. Continue to cook until the Sausage is browned.
In a large bowl, beat the Eggs. Add Dressing and stir until it is all moistened. Add the Sausage and mix thoroughly. Add 1 can of Chicken Broth, a little at a time, while mixing. Stuff turkey and/or put in a large, greased, Crockpot on low. Cook on low for 4 hours stirring occasionally. Add the second can of Chicken Broth, just a drizzle at a time, over that 4 hours to keep the stuffing from drying out.
Notes
This recipe makes enough to stuff a large turkey and pretty much fill a 6-Quart slow cooker. It can easily be cut in half.

You can add extra chicken broth as needed to counter drying out.
I hope you like it enough to share it via social media! If you know Diane, make sure you tell her thanks for sharing it with us all and especially for taking the effort to re-create it! Happy Holidays! ~Sarah
You may also like (the pictures are links):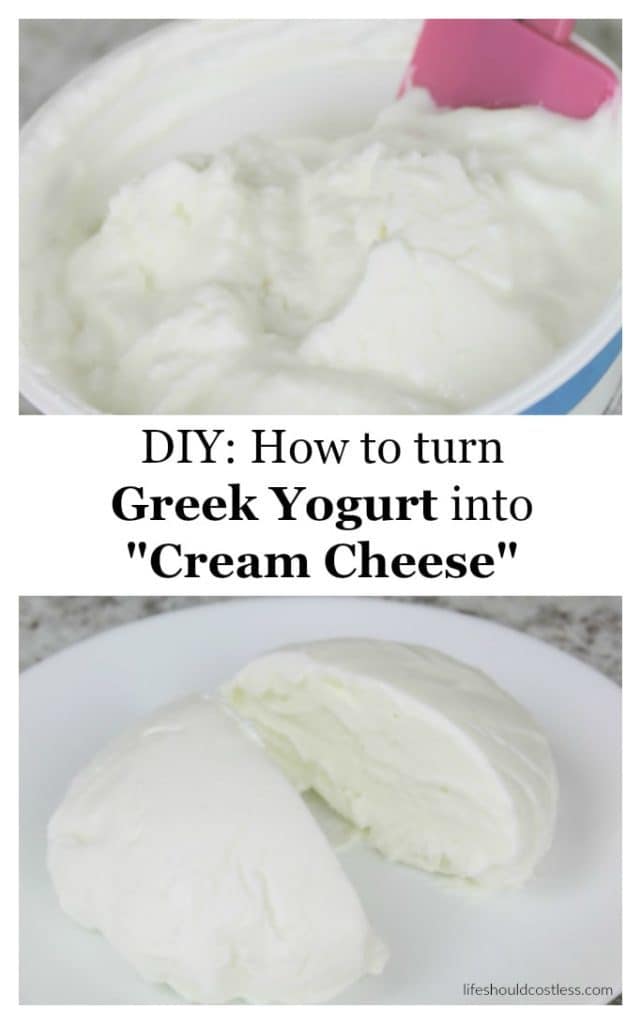 This post was updated on 09/24/14 and 10/24/16.