I've got another delicious dump cobbler flavor combo for you all to try today. If you know me at all, you know that I just can't get enough of any lemon flavored dessert, so it should be no surprise that I had to make a dump cake using lemon. Raspberry and lemon perfectly complement each other and there is just something about those two flavors all warm and gooey that make the taste of the vanilla ice cream perfectly pop!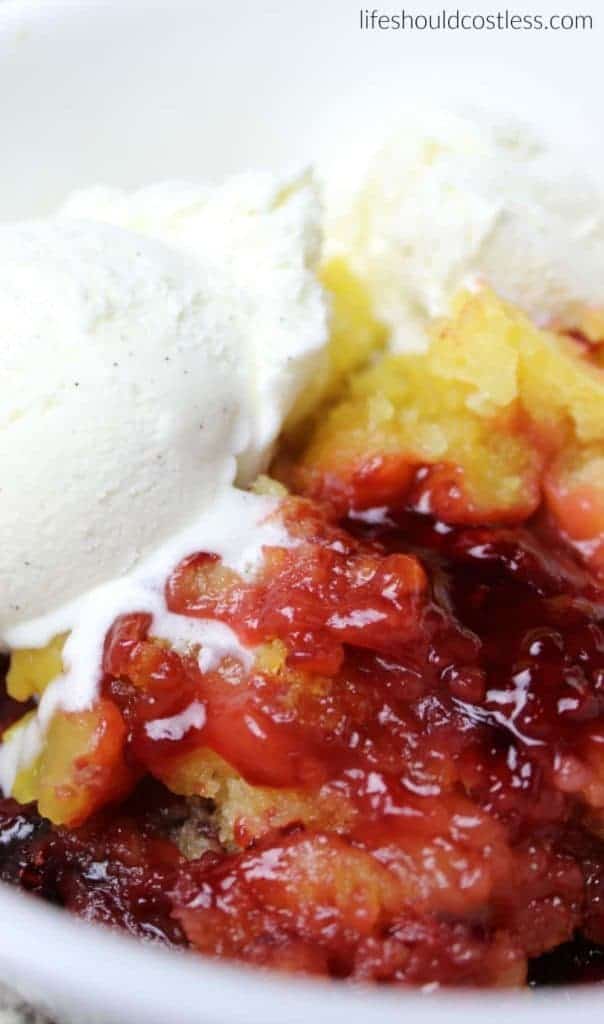 To get you excited about trying it, I'm going to show you just how simple it is to make this tasty treat. It should only take you about five minutes to throw it together in your slow cooker and two hours or so to cook…which means that you can easily make it after you get off work and have it warm and ready to eat for dessert.
Here are all the ingredients laid out. Just Butter, A Lemon Cake Mix, Raspberry Pie Filling, and some Lemon-Lime Soda!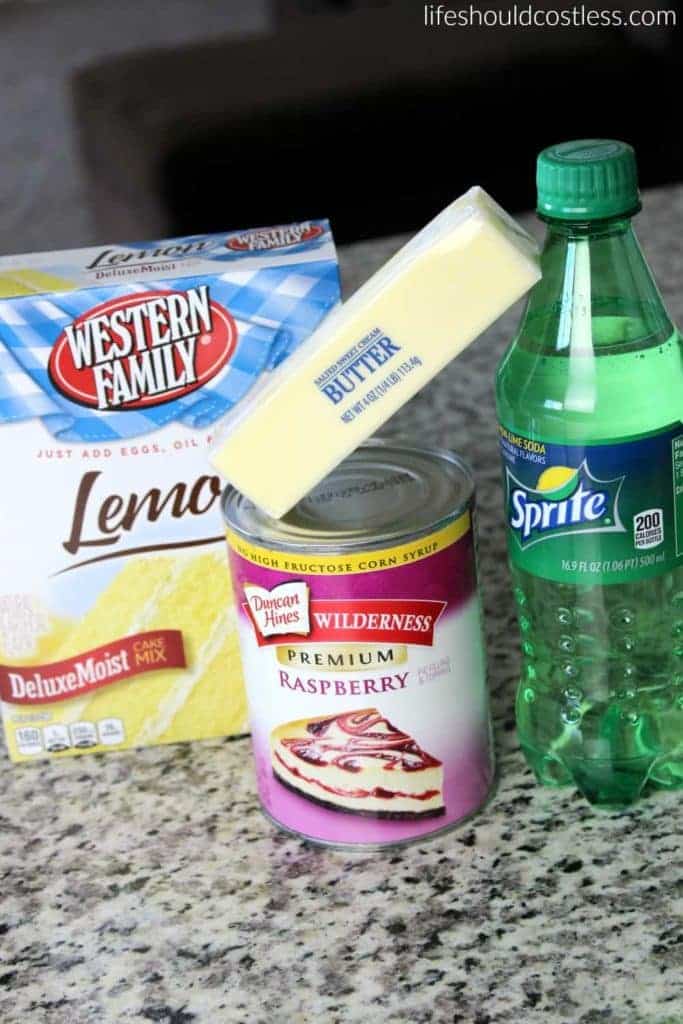 I recently decided that instead of greasing the crock with a spray, that I may as well just start using part of the butter that is going into the recipe anyway, so that's what I do now…I'm sure it only cuts a few calories and a little oil, but over time that may add up a bit.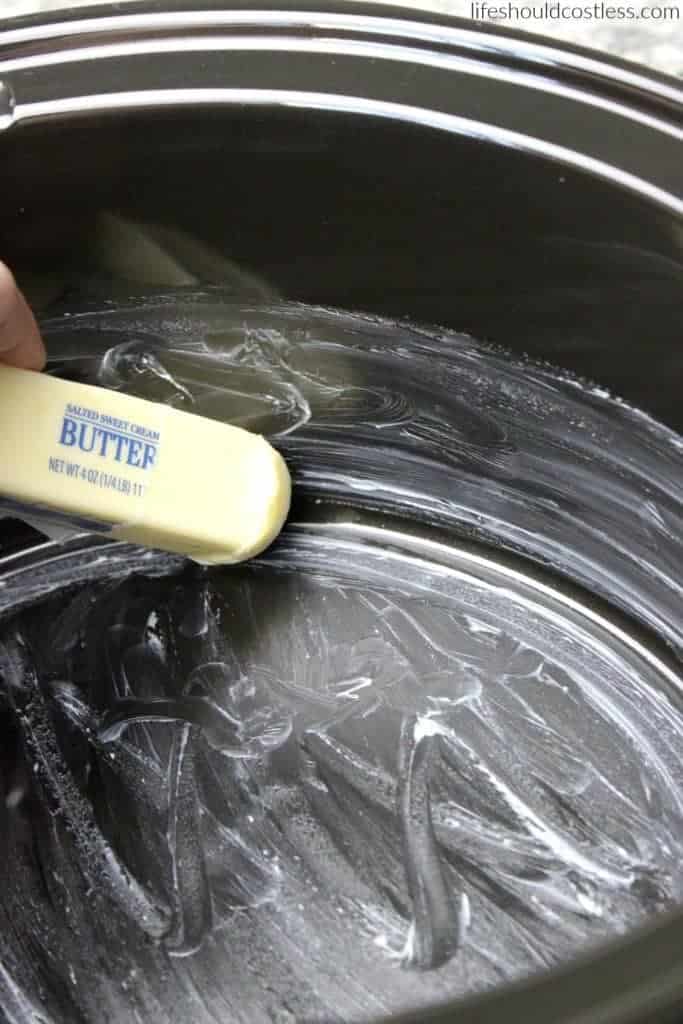 After you grease it you evenly spread out the Raspberry Pie Filling.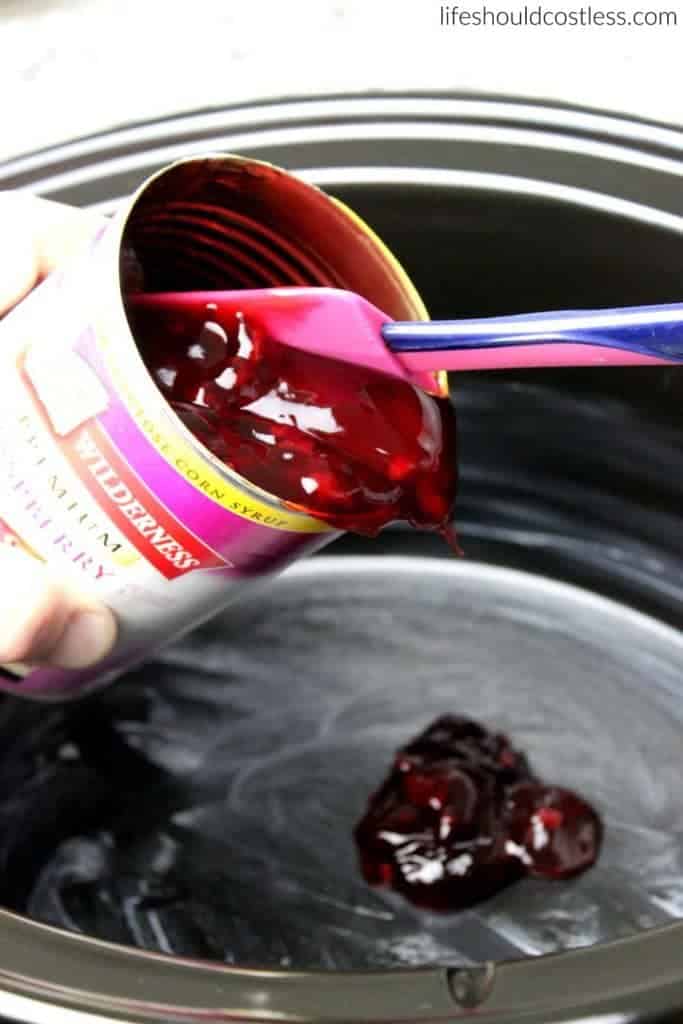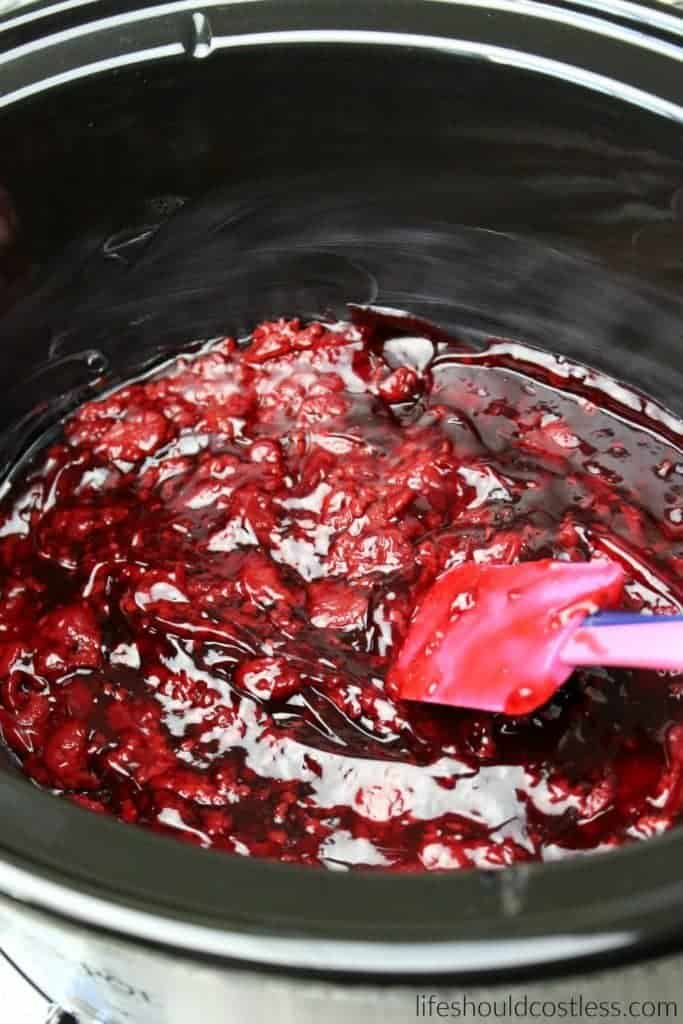 Then cover it with the dry Lemon Cake Mix and also spread evenly.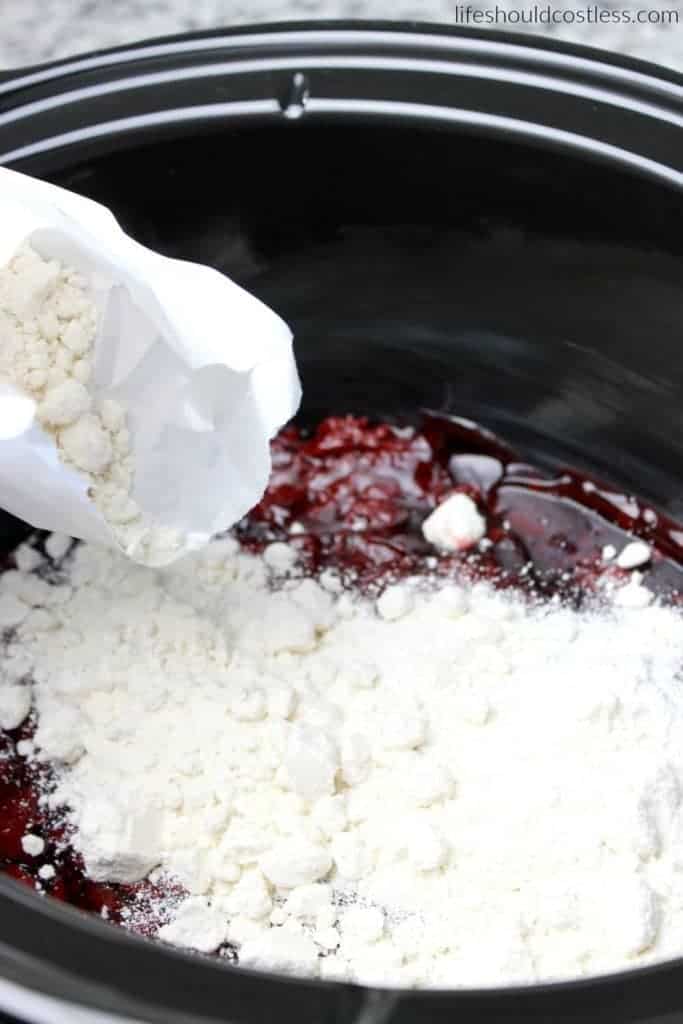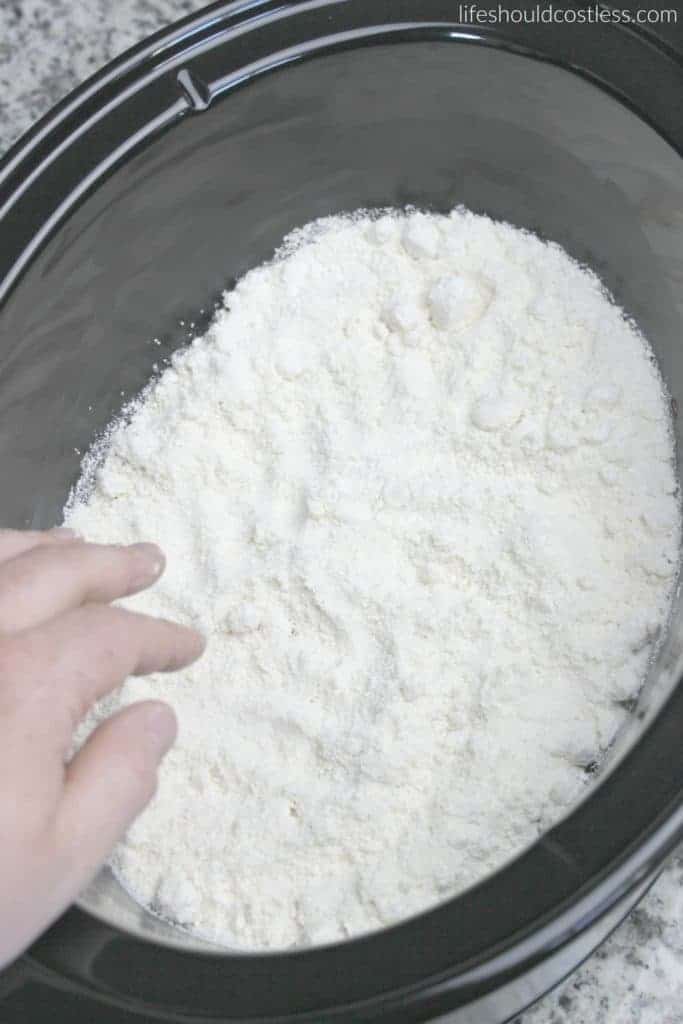 Then you evenly spread the Lemon-Lime Soda over the cake mix. It bubbles up and is super fun to watch!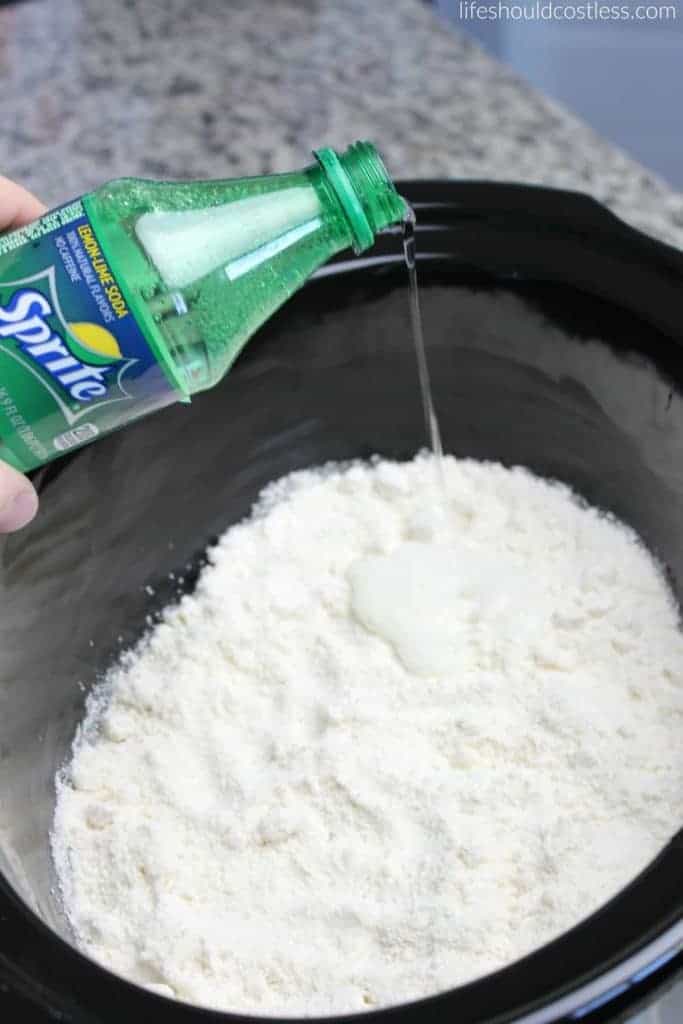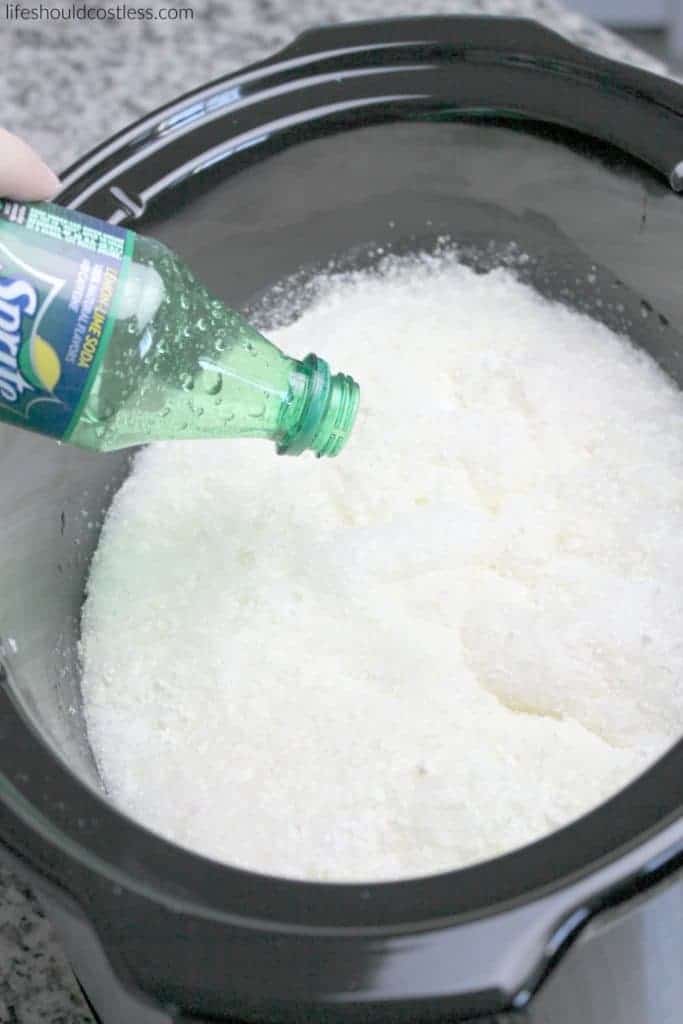 Next, you cube the Butter into little chunks and then spread it out all over the bubbled up soda layer.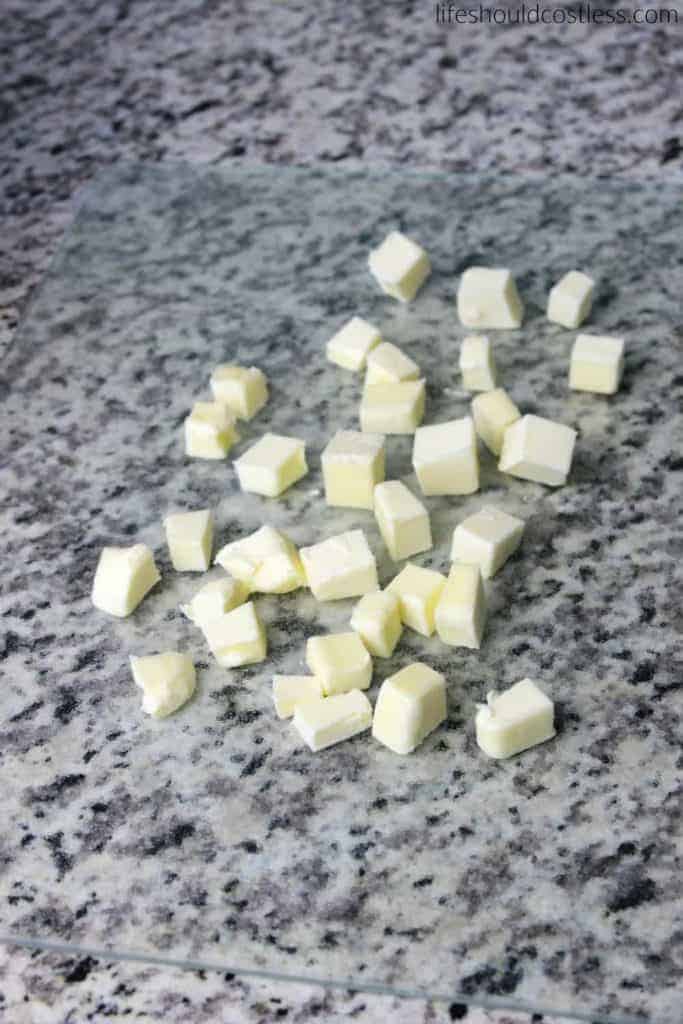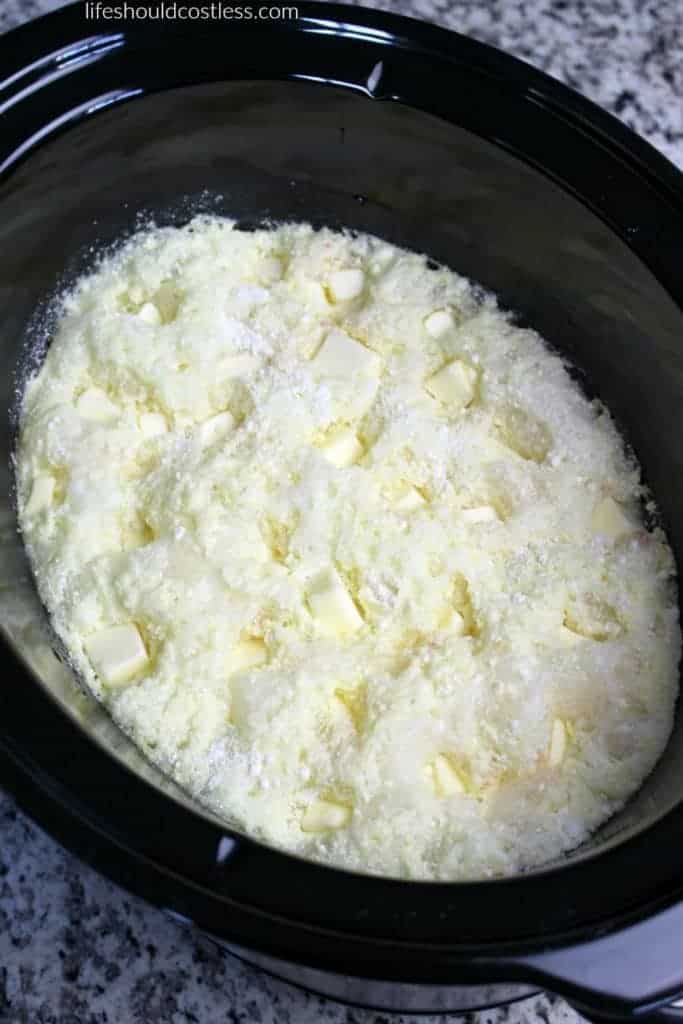 Put the lid on and cook on high for two or so hours. Mine took two hours and fifteen minutes this time.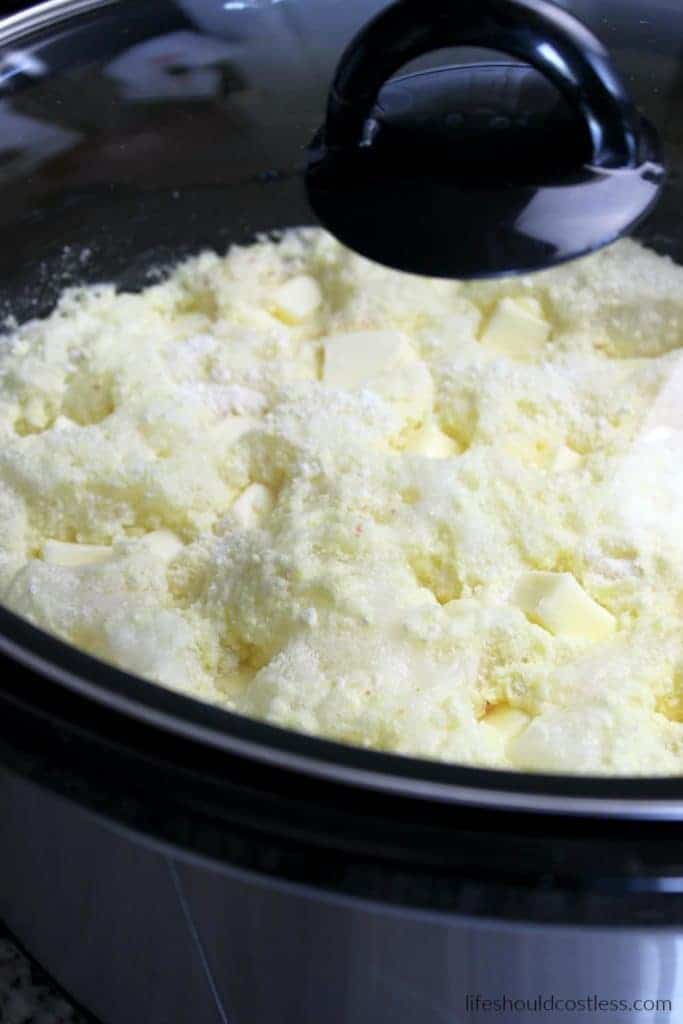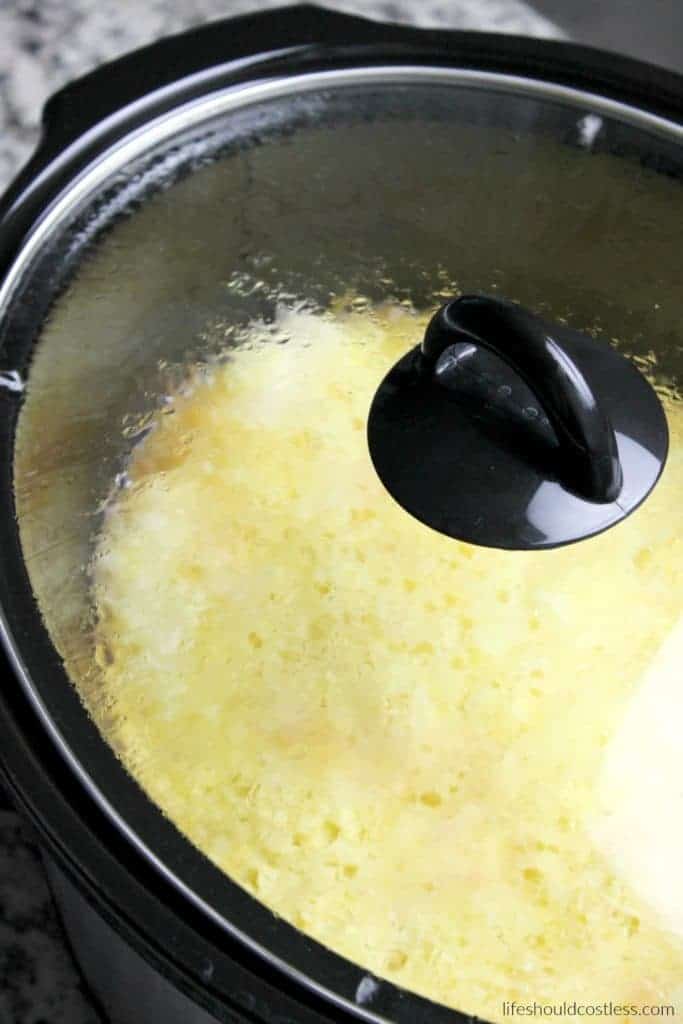 You know it's done when the cake looks spongy and is a little browned along the edges.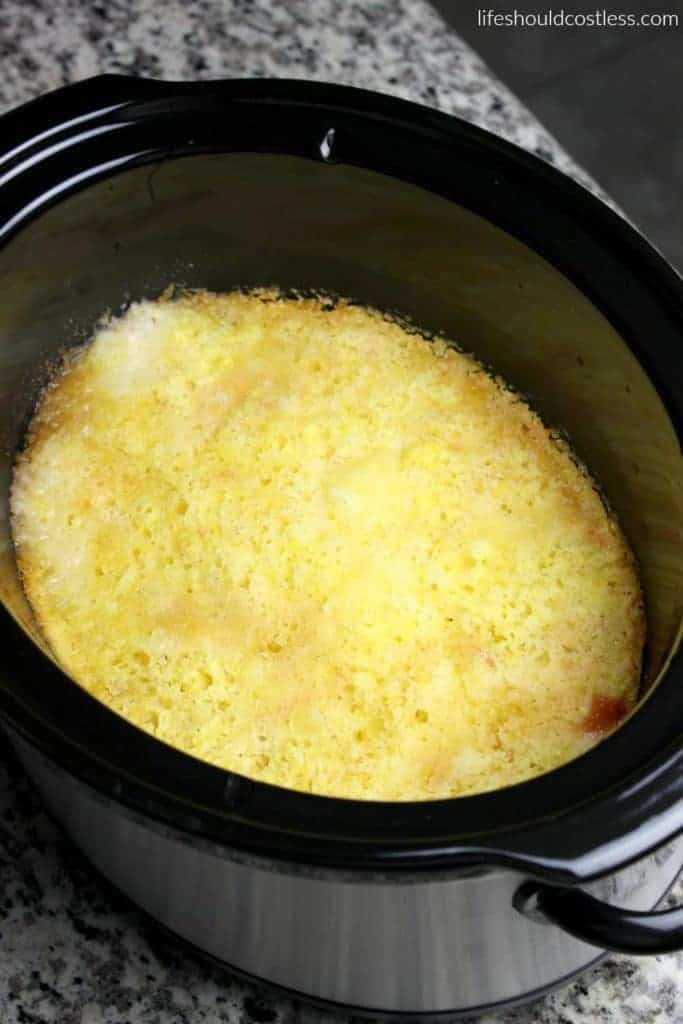 When it is done, turn off your crock and allow the heat to escape as it cools so it won't go soggy.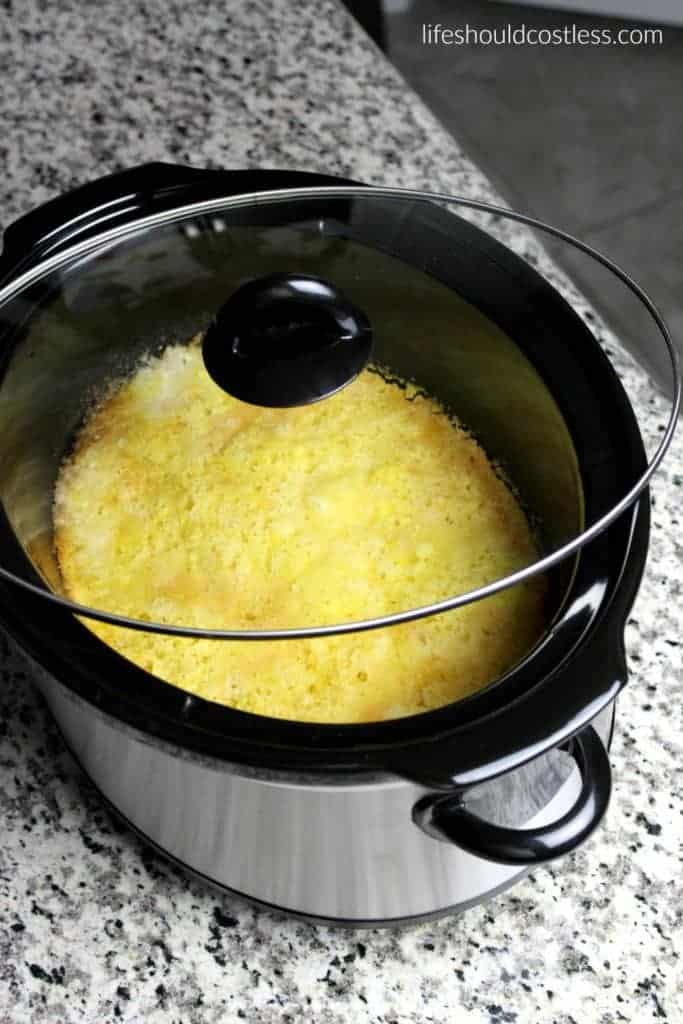 Once it's cool enough to eat, scoop it out into bowls and top with Vanilla Ice Cream!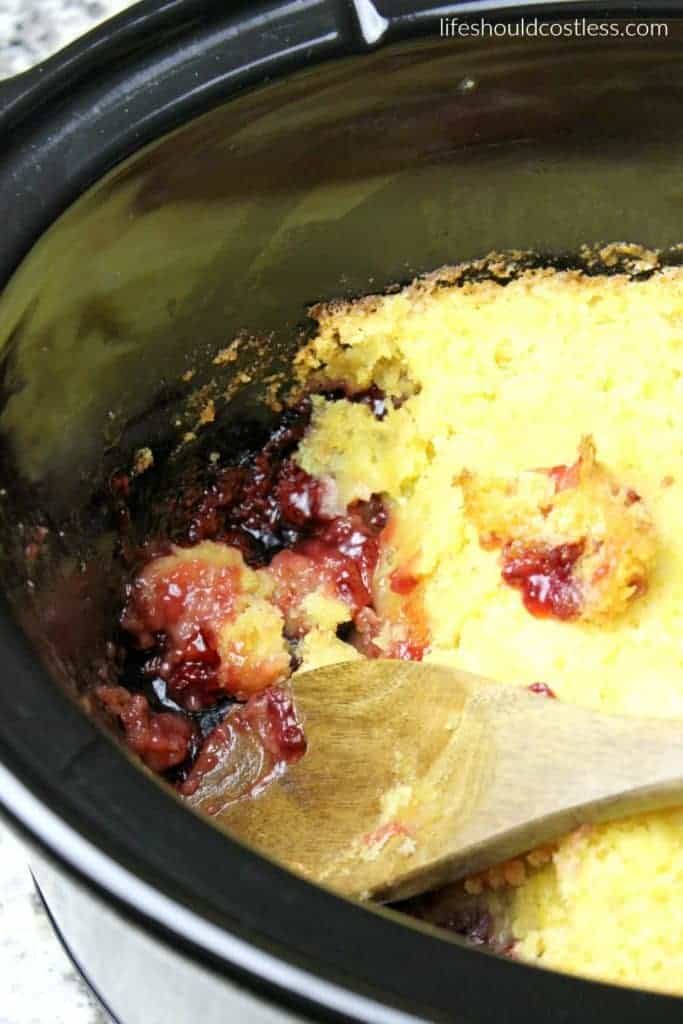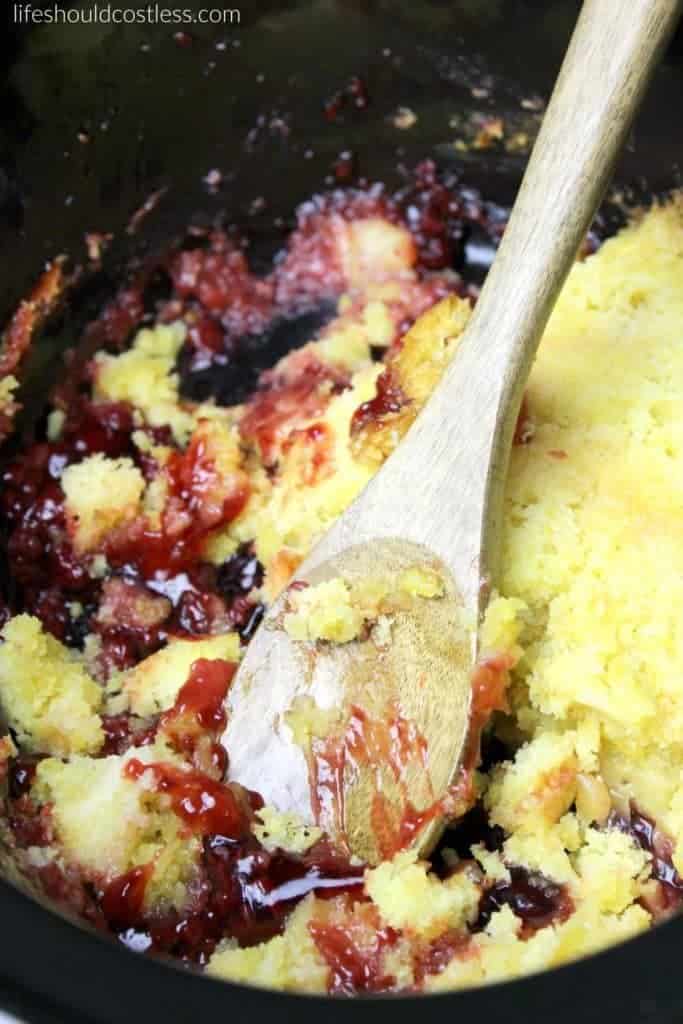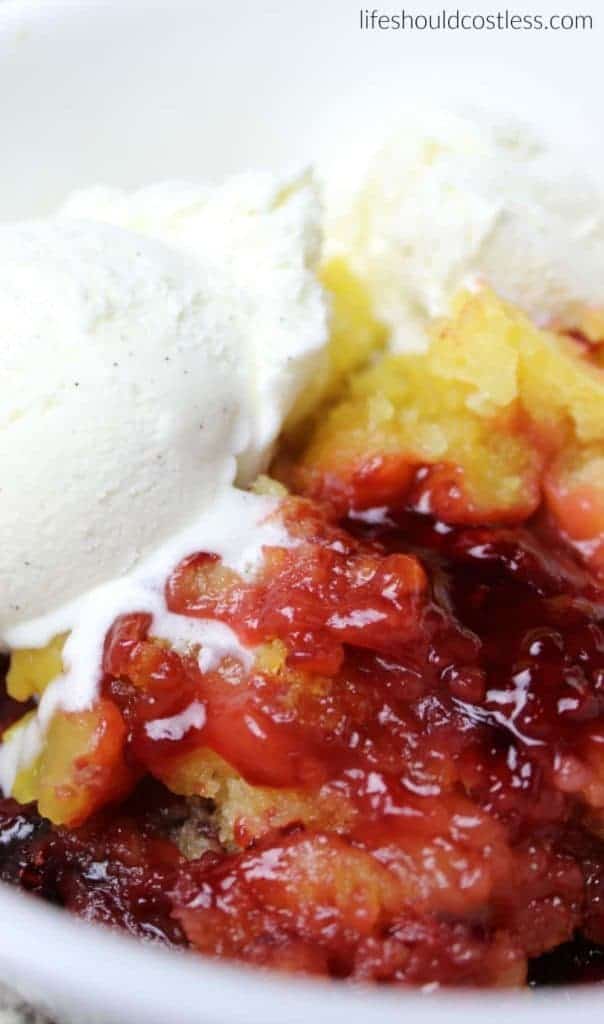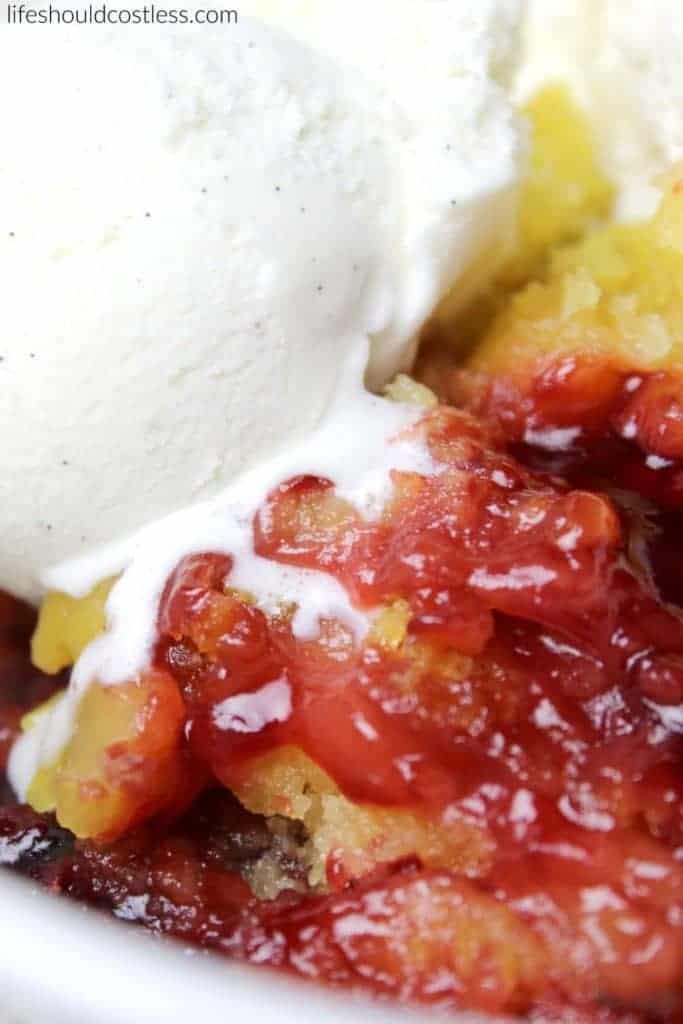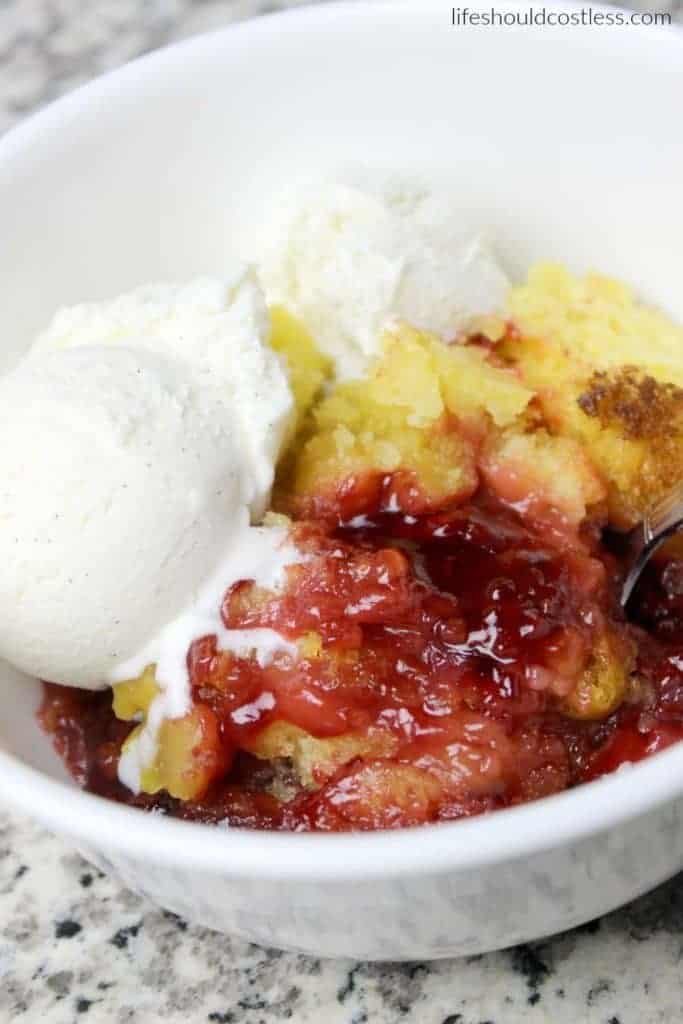 It's pretty dang tasty! Give it a try, you won't be disappointed!!!

Slow Cooker Raspberry Lemon Dump Cobbler
Author:
LifeShouldCostLess.com
Ingredients
½ Cup Salted Butter
1 (21 oz) Can Raspberry Pie Filling
1 Lemon Cake Mix (Dry)
1 (16.9 to 20 oz) Bottle Lemon Lime Soda
Vanilla Ice Cream
Instructions
In a six or seven quart slow cooker, use the stick of butter to grease the crock half way up.
Evenly spread the raspberry pie filling along the bottom of the crock.
Then layer the dry cake mix on top, spread evenly.
Cover the entire mixture with the bottle of soda, also spreading evenly.
Cube the remaining butter and sprinkle across the top of the soda.
Cover and cook on high for two to two and a half hours or until the cake on the top looks done (kinda sponge-like).
Turn off heat and remove the lid to let excess moisture escape, this part is crucial or your cake will end up gooey and gross.
Let cool for a few minutes and serve topped with Vanilla Ice Cream
All that is left is for you to enjoy it and then share this recipe with all your friends on social media!!! Ok, you could also check out
my entire Slow Cooker Section
too…if you must ;). Only playing, but I do really appreciate the support if you do stick around. Have a great day everyone! ~Sarah