I was in LOVE when the Cool Whip Brand was making French Vanilla Cool Whip! It's so good and was just the perfect texture, flavor, and density to top pie (I think ice cream on pie is just too much). Anyway, I don't know if it was just a fad or what, but I haven't been able to find it in any of the grocery stores in quite a while…even during the Holidays. Which is a total bummer and left me with either the option to go without, use the lesser alternate of vanilla ice cream, or to come up with a solution.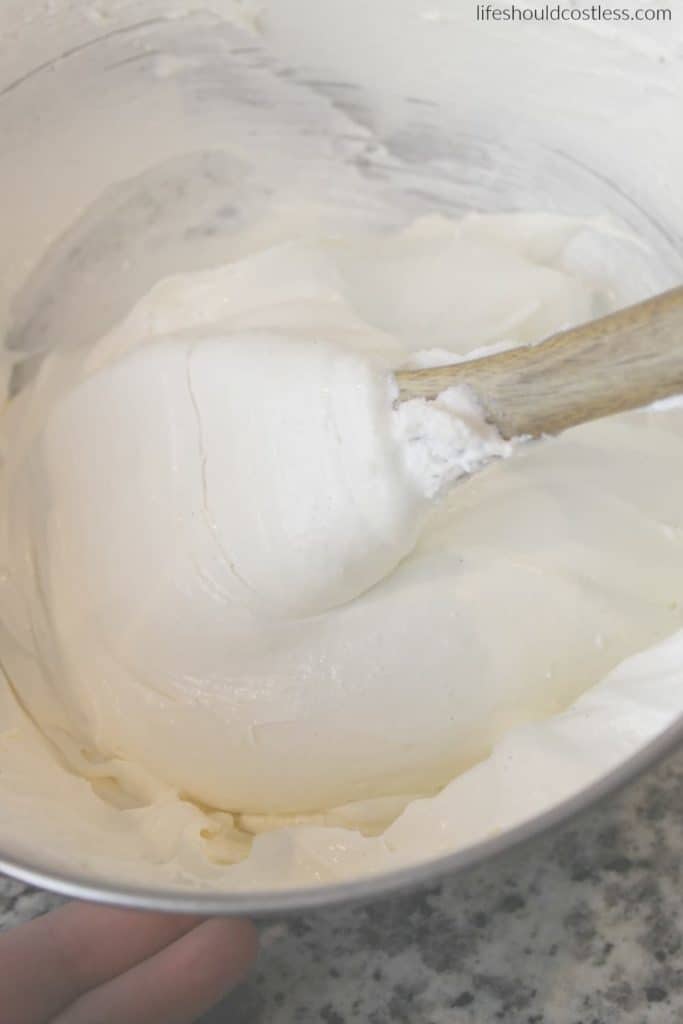 Ever the problem solver, I decided that I was going to try to figure out a good substitute. So I decided to try mixing some form of Vanilla into regular cool whip and the results were perfect so I thought that I would share this easy solution with all of you. The best part, it's only two ingredients and you have a delicious Vanilla Mousse that can be used for not just topping pies, but fruit, or as a layer in a trifle.
I'm not one to beat around the bush, so here it is.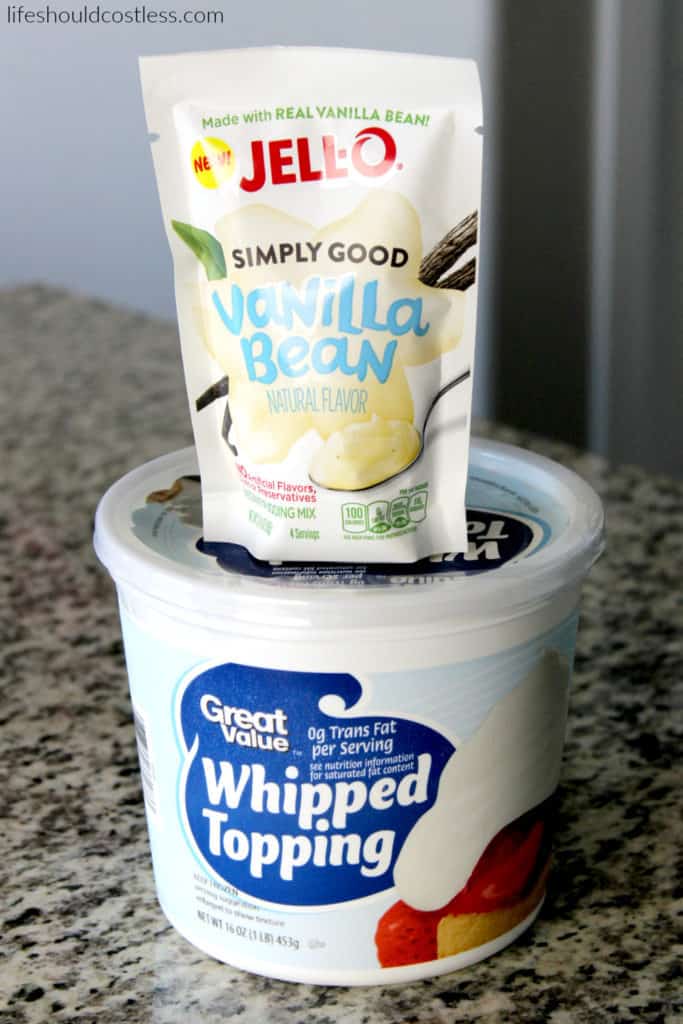 Vanilla Instant Pudding Mix And Whipped Topping, it's super simple.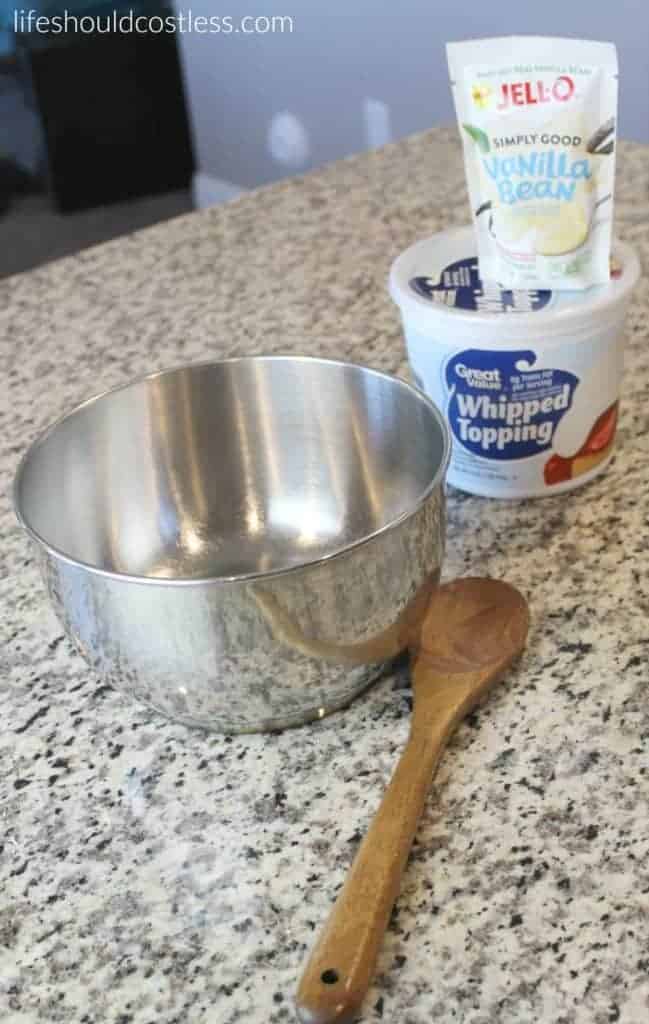 Just dump them both into a medium sized bowl…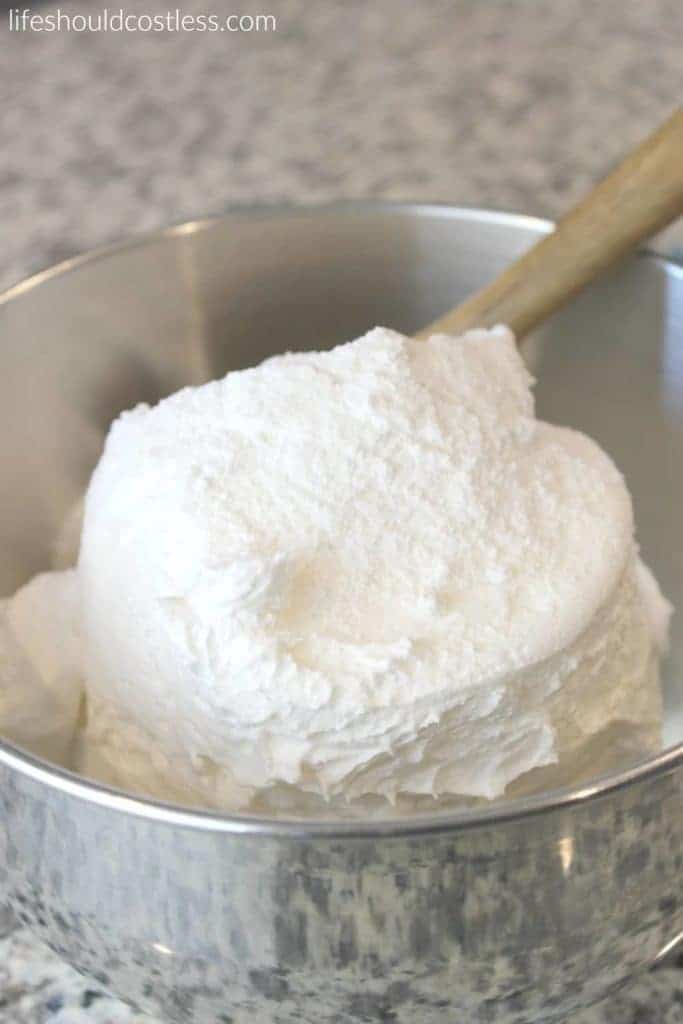 Then mix until smooth.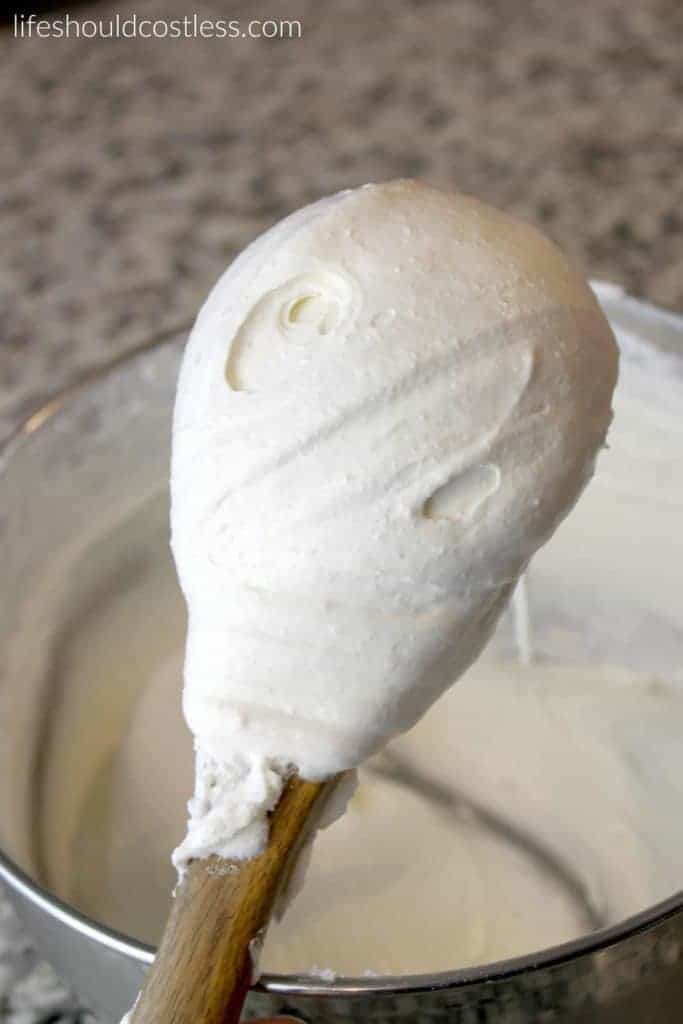 Even though it's like the simplest recipe ever, I wanted to offer a free printable recipe card, so here it is.
Vanilla Mousse
Author:
LifeShouldCostLess.com
Ingredients
1 (16 Oz) Large Tub Of Whipped Topping (thawed)
1 Package Instant Vanilla Pudding Mix (dry)
Instructions
Dump ingredients into a medium sized bowl.
Stir until smooth.
Cover and refrigerate until ready to use (mix before use), or serve as is.
I hope you enjoy it as much as I do! Please make sure to share this post with anyone that you know may find it useful…whether that be via social media, or sending them a link via email, I super appreciate it either way. ~Sarah
P.S.
If you like this Vanilla Mousse Recipe, you are also going to love my Peanut Butter Mousse, found
here
.
*This post got updated on 08/19/2017.