If you like a good mousse and are a fan of peanut butter, you are going to be in HEAVEN over this easy recipe. The best part is that it takes a mere two or three minutes to throw together and only calls for three ingredients that you easily may already have on hand…at least if you do any baking on a regular basis.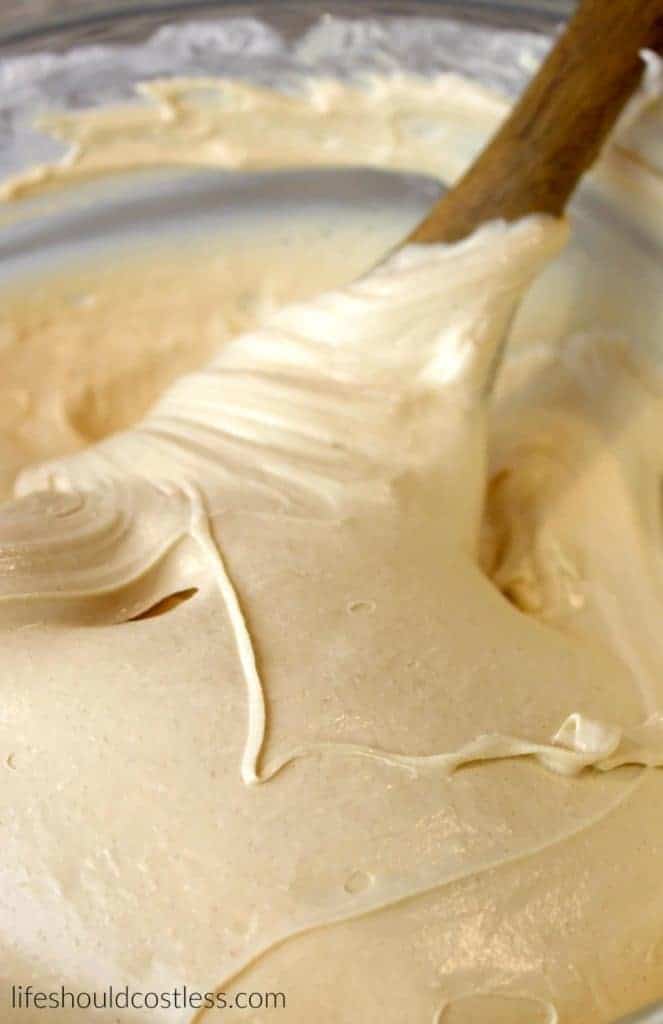 I based this recipe off of this awesome Vegan one by Dana over at minimalistbaker.com, so if you want the crunchy/clean eating version of this, make sure to head on over to her site.  Mine is just a very unhealthy version of hers and it also is a large enough batch to use the whole tub of whipped topping.
I actually had no intention of turning this recipe into a post on its own. I was developing another recipe, a Moose Tracks Trifle (that recipe is coming very soon so watch for it and if I don't update this post with a direct link to that recipe maybe just type Moose Tracks Trifle into the search bar and you should be able to find it within a few days of me posting this one), and this peanut butter mousse I made for two of the layers turned out so tasty that I just had to share it on its own too. Anyway, so that was a much larger than necessary explanation of why the pics on this recipe look like butt. :)… It was a last minute, I better take pics of this even though it's not staged, post. So sorry in advance.
Let's just dive right in.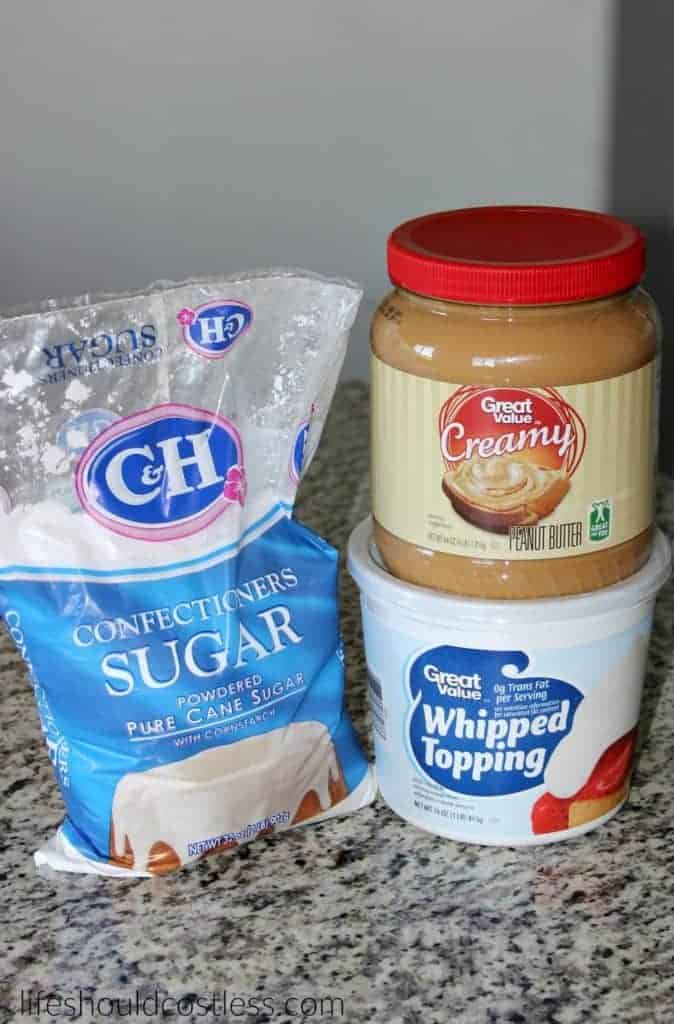 Like I said, it's just three easy ingredients that you may already have on hand.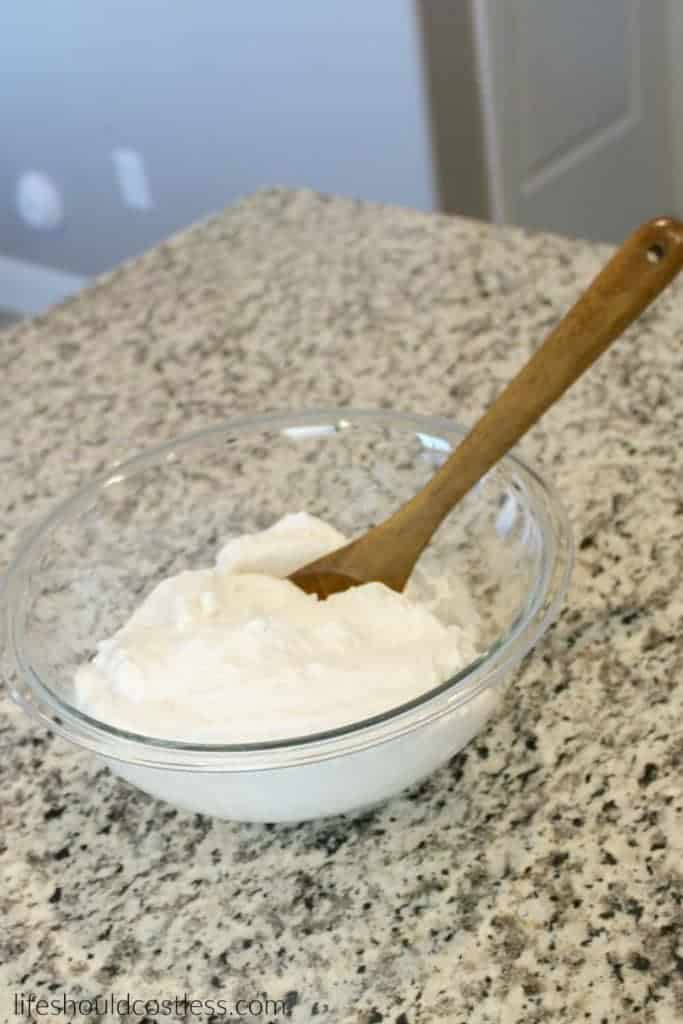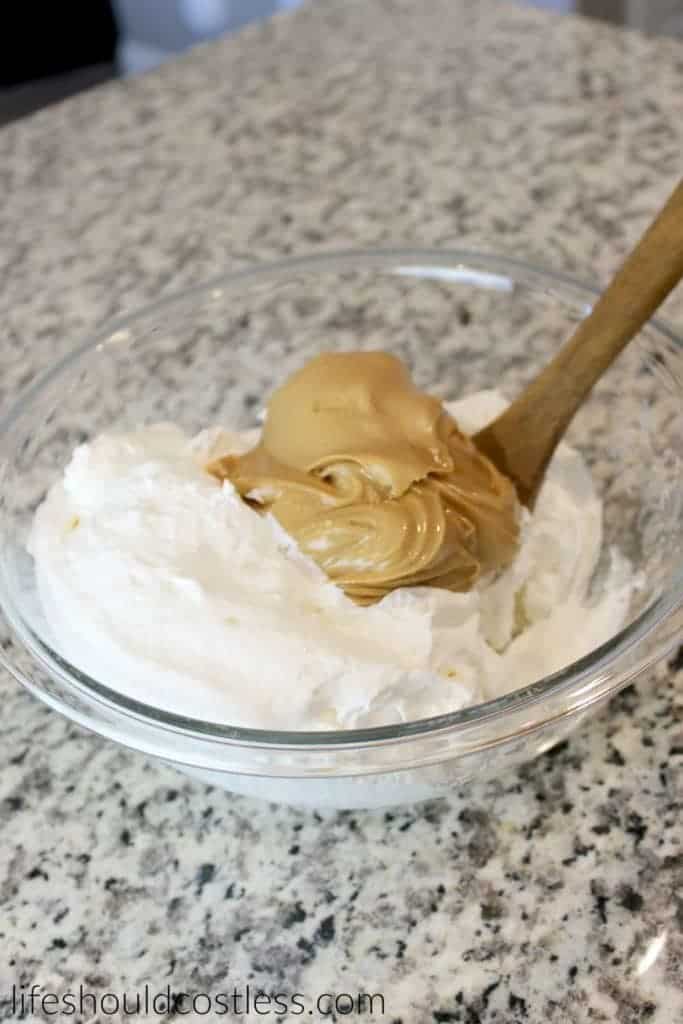 You just plop them all in a medium to large bowl, and stir until smooth. It's so easy my six year old could make this.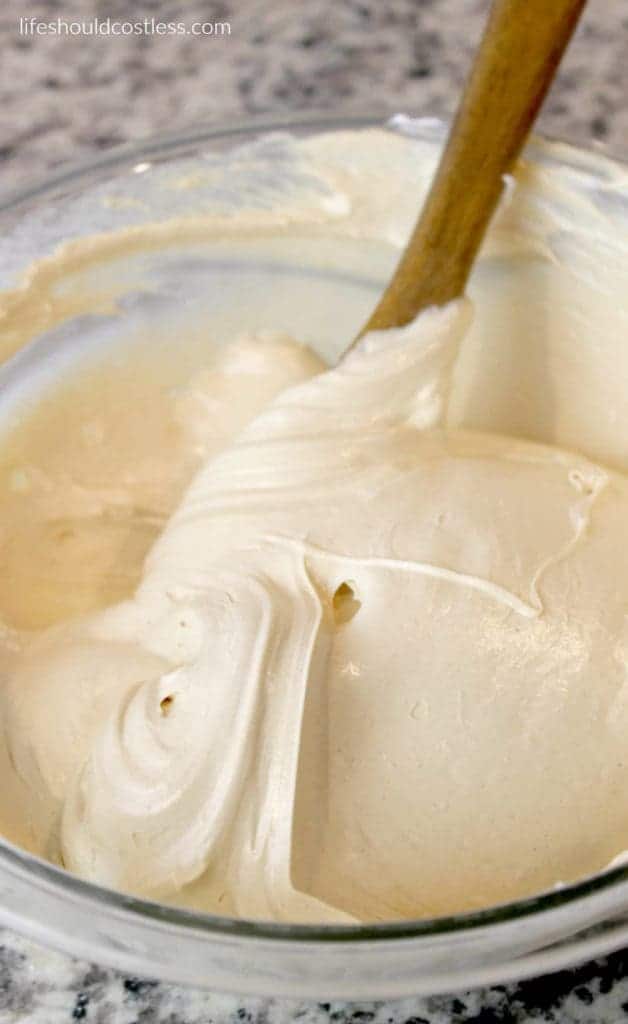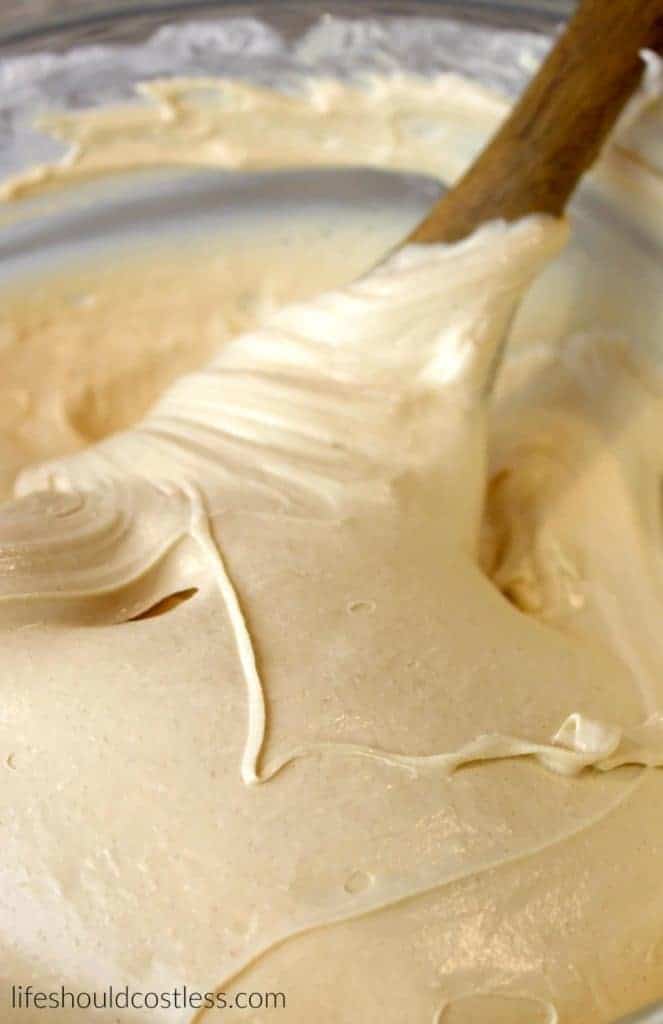 Easy Peanut Butter Mousse
Mousse can be used as a filling between cake layers, in a trifle, or as a dip for crackers, cookies, or celery.
Author:
LifeShouldCostLess.com
Ingredients
1 (16 oz) Tub Whipped Topping (thawed)
1 C Peanut Butter
½ C Powdered Sugar
Instructions
Scoop all ingredients into a medium to large bowl.
Stir until well mixed and smooth.
Cover and refrigerate. Mix well before serving.
Notes
Makes enough for two layers of a trifle.
Easy peasy and this recipe will probably end up being your go-to recipe
any time that you want to make a Peanut Butter Mousse in the future… it's that good! I could literally sit down and eat it straight, but it is best to eat it sparingly…otherwise your tastebuds are going to love me but your butt and thighs are going to be sending me hate mail very soon. I hope you like it as much as I do. Please make sure to share it via social media and I appreciate the support. ~Sarah
P.s. Make sure to check out my entire SWEET TOOTH SECTION of the blog, I don't post things unless I absolutely love them so there is some really tasty stuff there.