If you're looking to expand your trifle recipe section, look no further. It is your lucky day because I have 16 of The Best Trifle Recipes on the internet to share.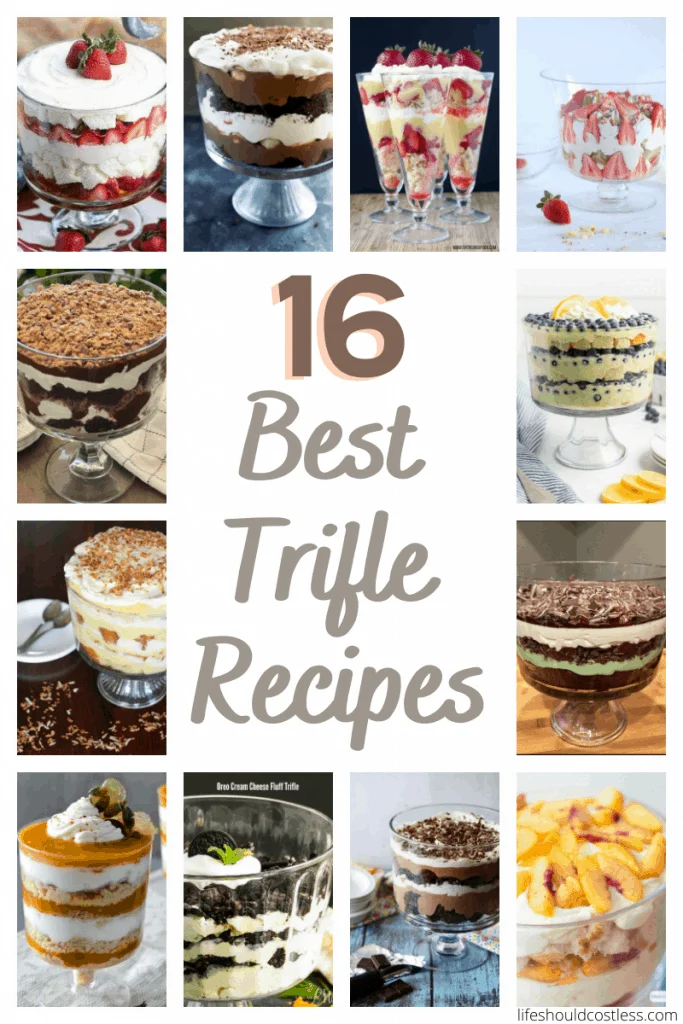 I am such a creature of habit that it is hard for me to branch out of my favorite flavor combo's… and I'm sure I cannot be the only one that sometimes needs a bit of a nudge when it comes to trying something completely new with food.
So, I rounded up a bunch of yummy trifle recipes for us all to give a try and the best part is that most any of these could easily be put into individual jars/containers to not only help portion control, but they will last longer in the fridge that way.
Anyway, I won't be long-winded, we are just going to dive right in (please note that the title of each trifle is the direct link to where you find the recipe):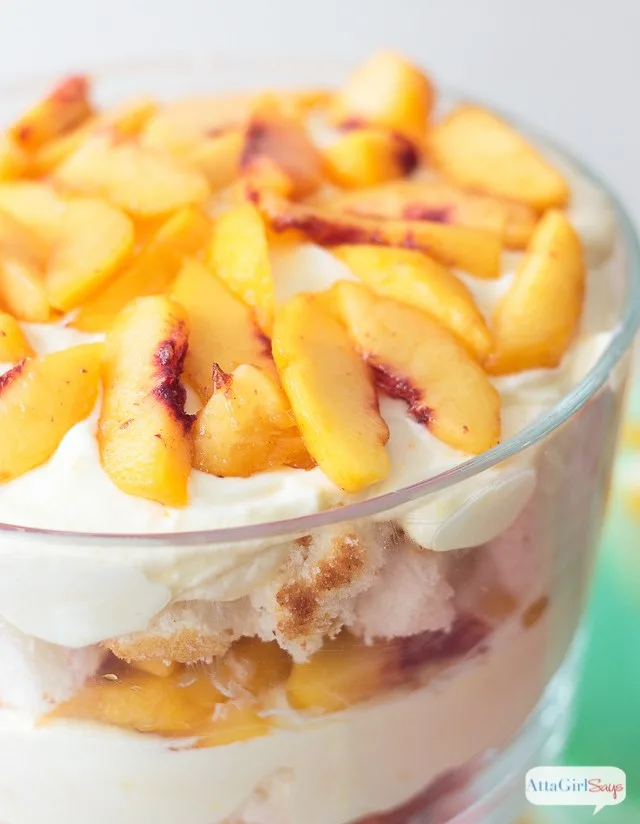 This peach trifle icebox cake, made with fresh, seasonal peaches, angel food cake and Eagle Brand Sweetened Condensed Milk, is the perfect summertime dessert. It's a light and airy confection, featuring vanilla, almond and peach flavors.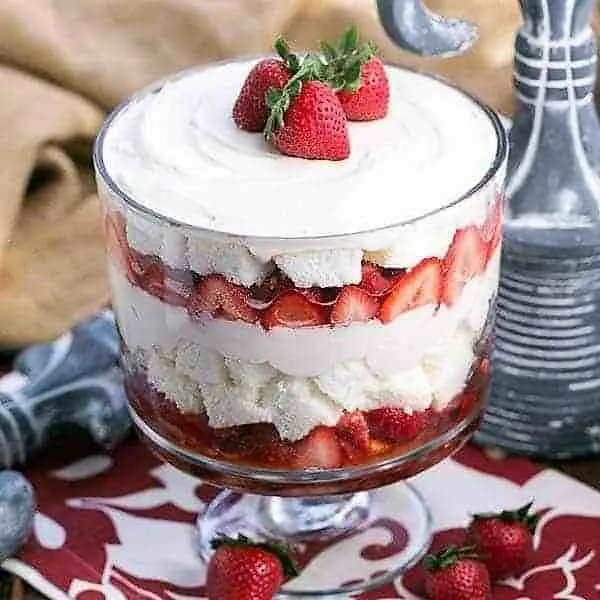 This Strawberry Cheesecake Trifle features layers of sweetened berries doused with Amaretto, angel food cake cubes and luscious cheesecake filling, lightened with whipped cream.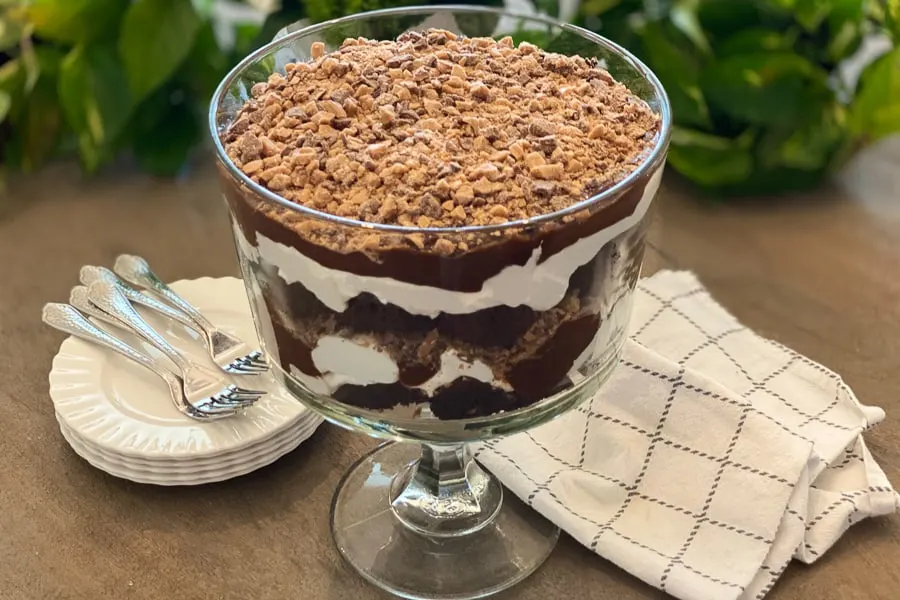 You are only 4 ingredients away from one of the best desserts you have ever had! This Heath Bar Trifle is chocolatey, creamy, crunchy perfection. The best part- it is VERY easy to make and looks like you have been baking all day!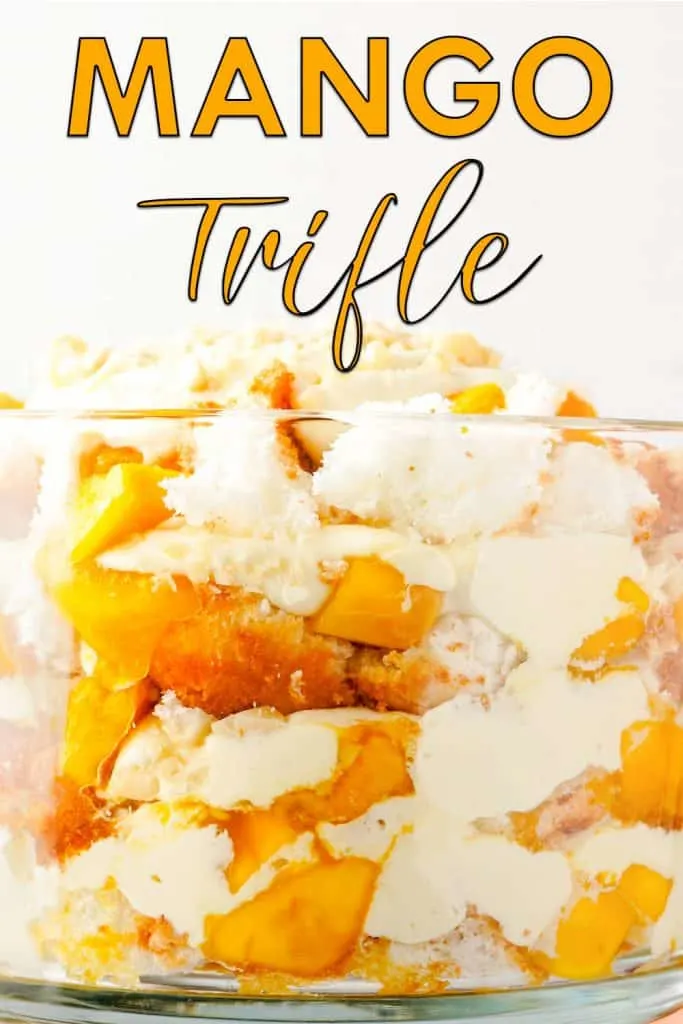 An airy and light trifle recipe with angel food cake, layered with fluffy white chocolate whipped cream, sweetened mango chunks and macadamia nuts.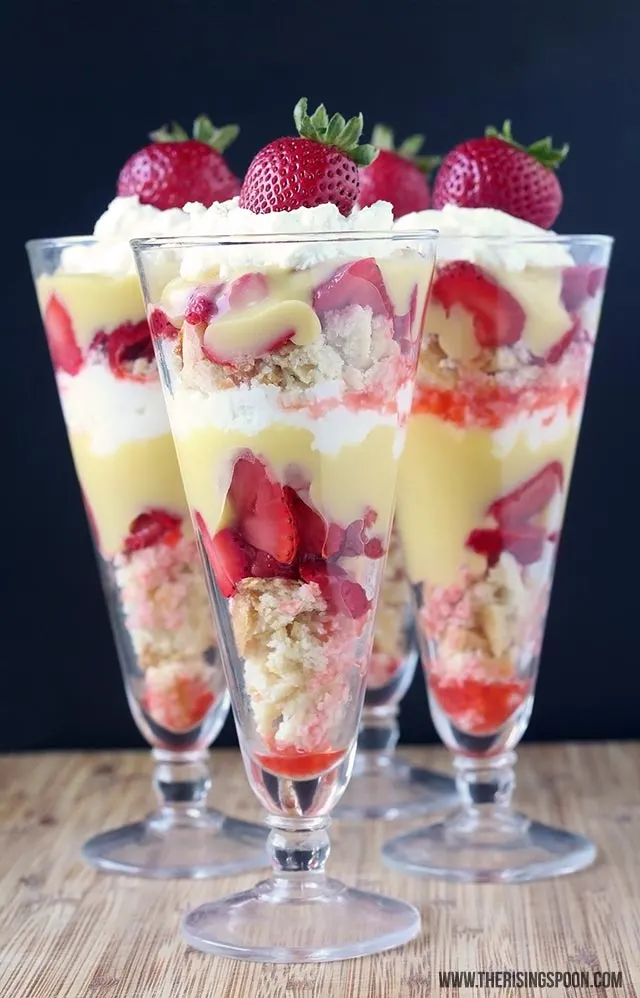 An easy recipe for individual strawberry shortcake parfaits (also known as trifles) layered with bright lemon curd, macerated strawberries, buttery scone, and pillowy whipped cream.
This dessert is absolute BLISS in every bite and it's beautiful, as well!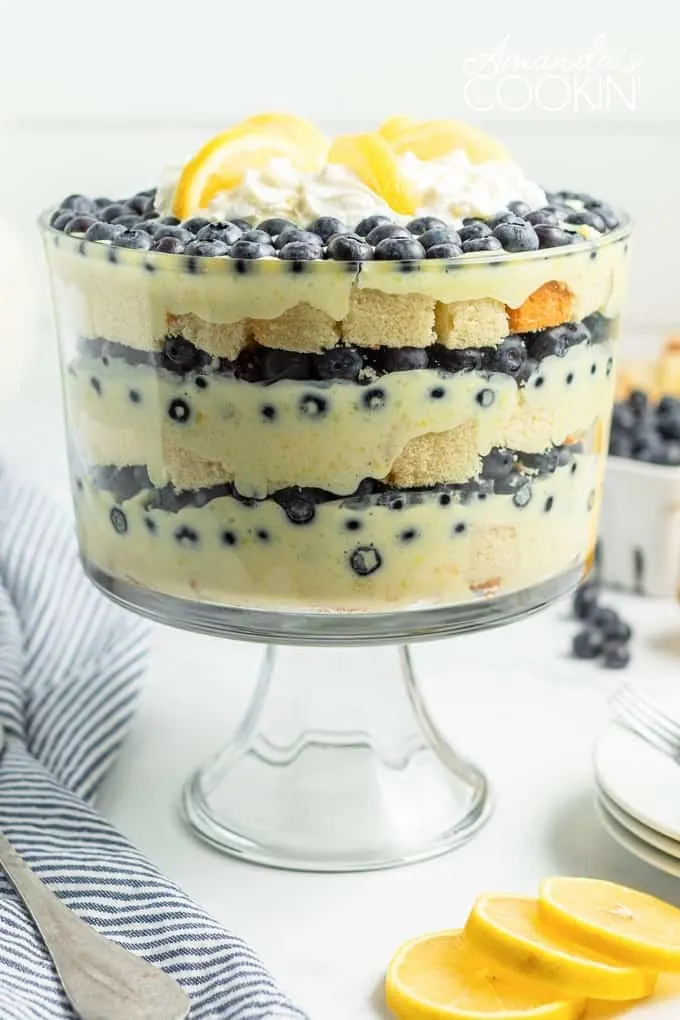 Fresh, juicy blueberries and bright, tart lemon pudding combine in a stunning dessert that will wow your guests. This mouthwatering lemon blueberry trifle is impressive yet incredibly easy!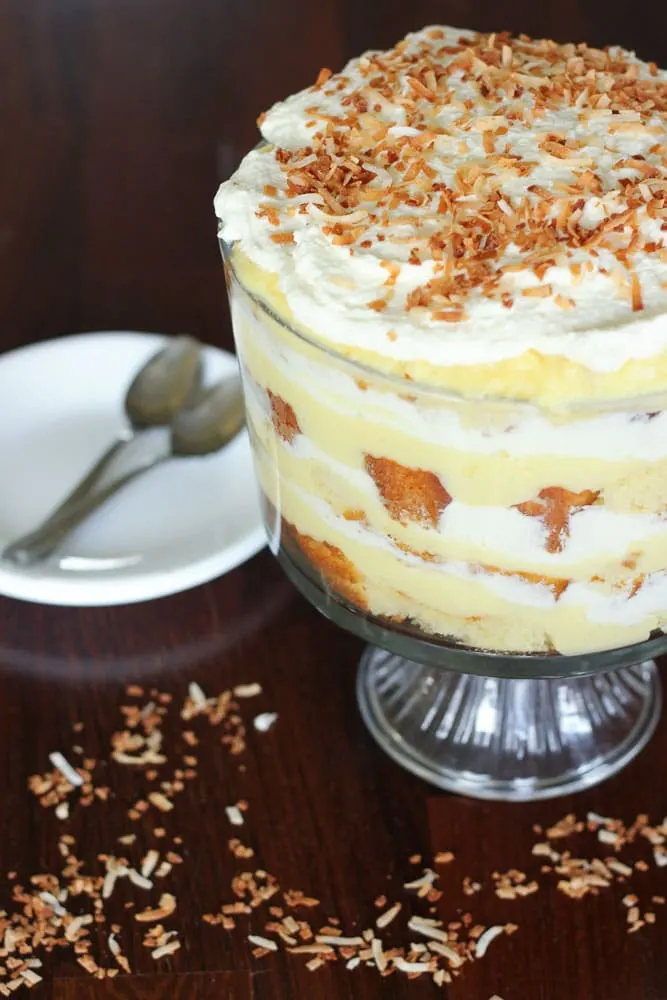 This Easy Coconut Cream Trifle is SO much easier than pie, and just as delicious. It's one of the best desserts for a potluck, bbq, dinner parties or any time you want to feed a crowd! It's a delicious, cheap make-ahead dessert!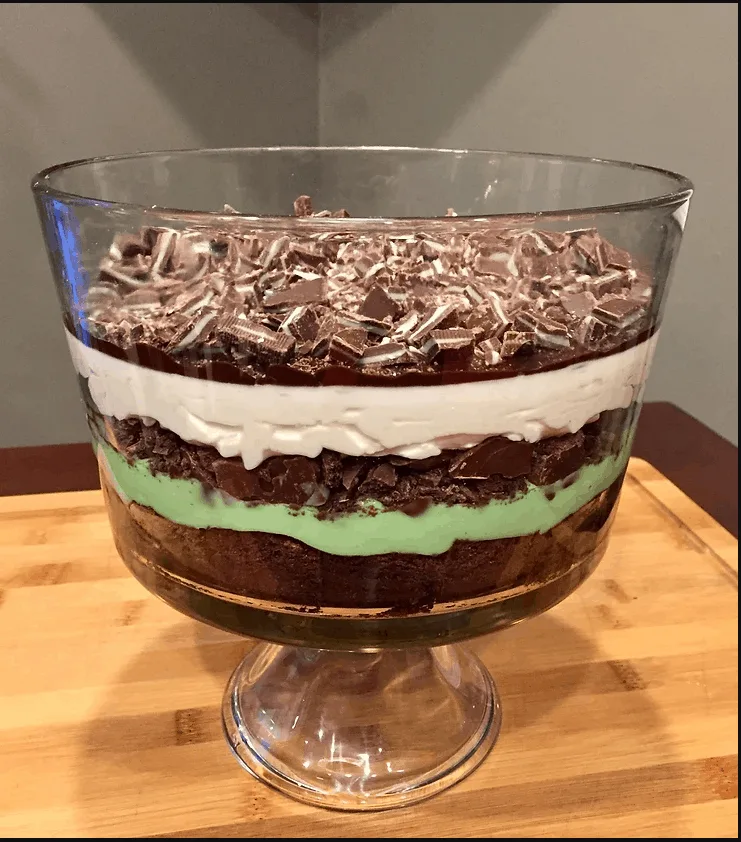 Fudgy brownies layered with white chocolate pudding, Thin Mint cookies, mint whipped cream, hot fudge, and topped with Andes mints make for a rich and indulgent dessert.
With six layers of mint chocolate goodness, this over-the-top dessert is just as delicious as it is impressive. The creamy pudding and whipped cream contrast perfectly with the crunchy cookies, while the chewy brownies, gooey fudge, and melty mints are sure to tempt any chocolate lover.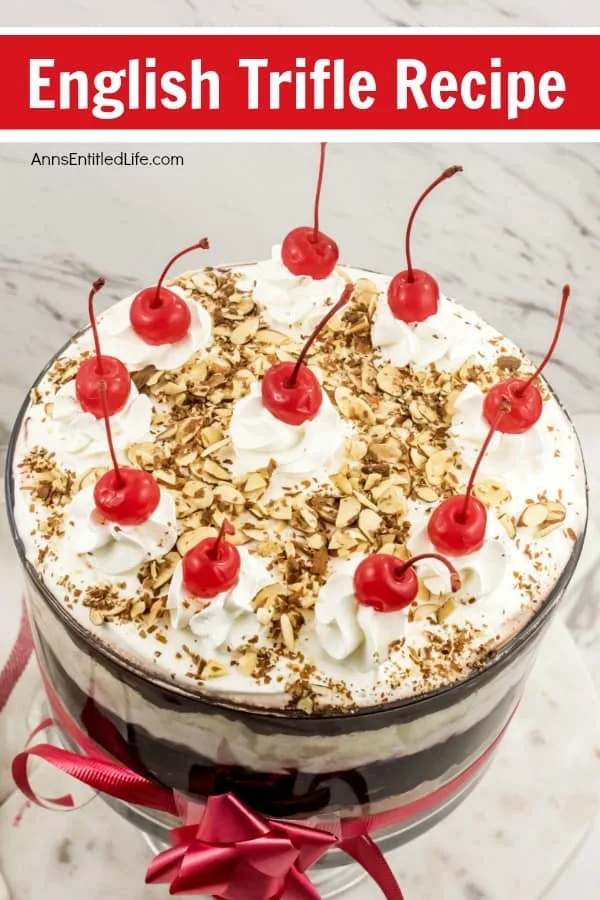 This classic trifle recipe is simply delicious! Making a traditional trifle recipe is easier than you think. The step-by-step instructions of this English Trifle Recipe come to easily resulting in a fabulous special occasion dessert.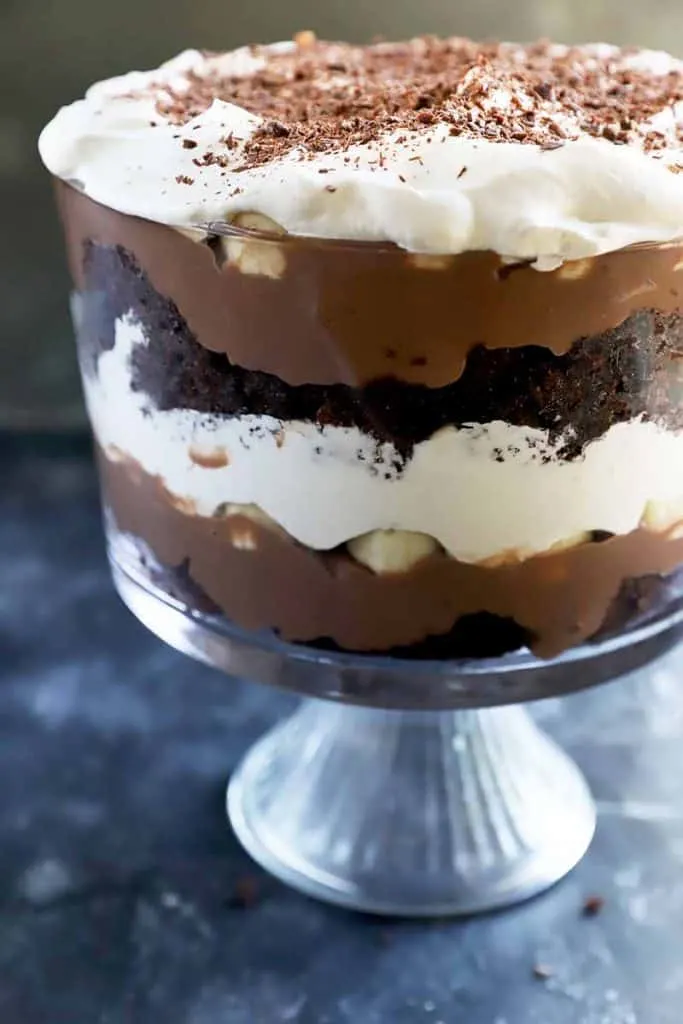 If you like the flavors of Chocolate and Banana, you are going to love them combined in this tasty dessert.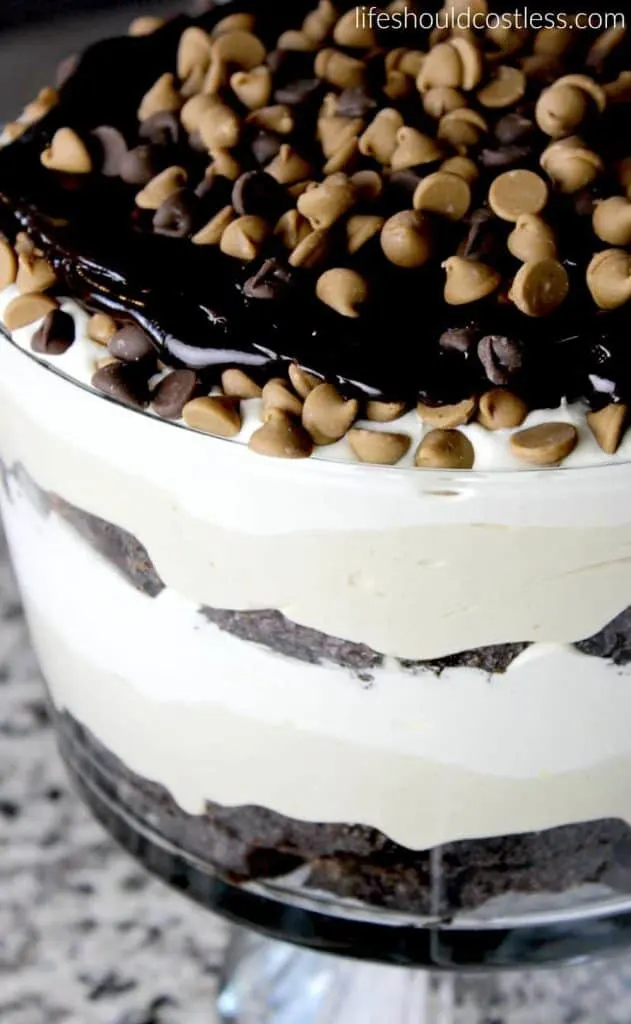 The traditional Moose Tracks flavor combo of peanut butter, fudge, and vanilla do not disappoint in this unique trifle recipe.
Plus, the "from scratch" recipes for the peanut butter and vanilla mousse recipes can easily be used in other recipes.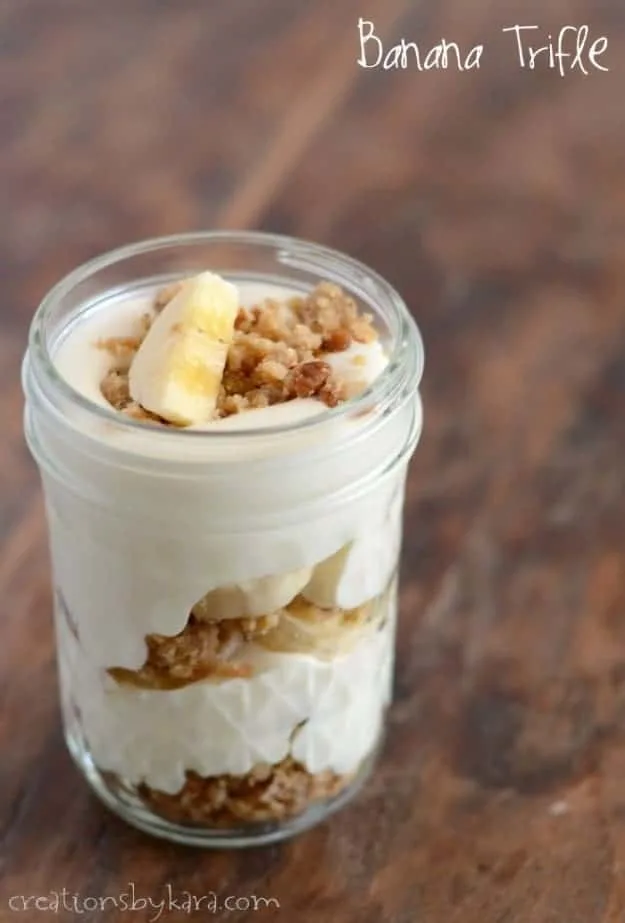 Creamy Banana Trifle- If you love banana cream pie, give this trifle a try. It's easier to make, and just as tasty!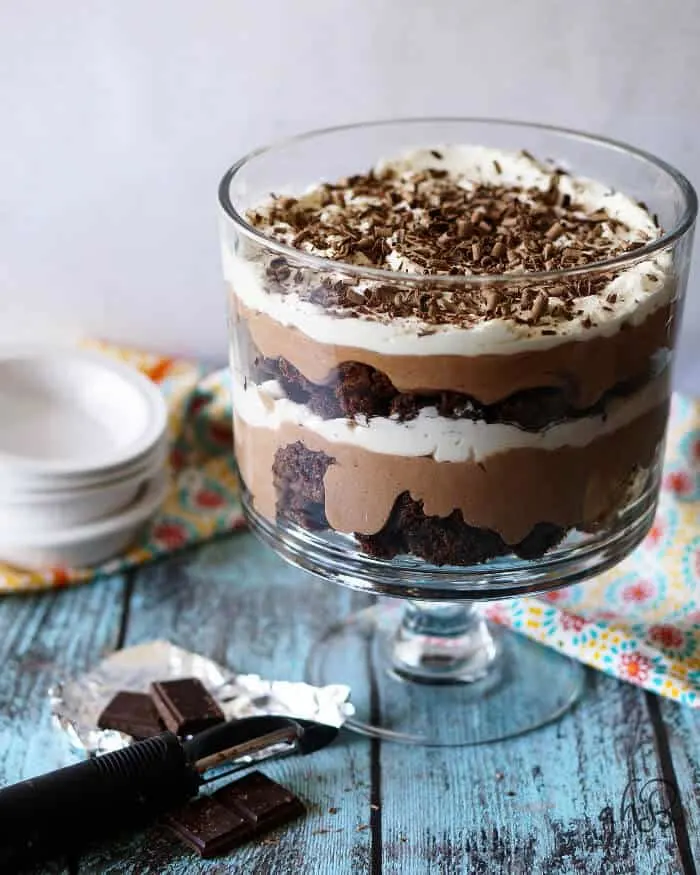 Rich and delicious. This Chocolate Brownie Trifle is layered brownie, chocolate mousse, and whipped cream perfection.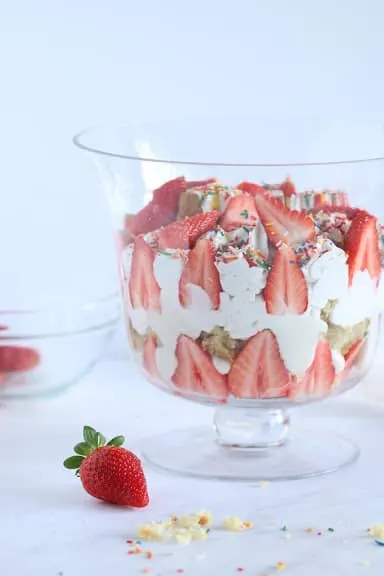 Prepare your thighs for this delicious combo of Vanilla Cake, Juicy Strawberries, and Cream! It's perfect for any even from a potluck to a baby shower.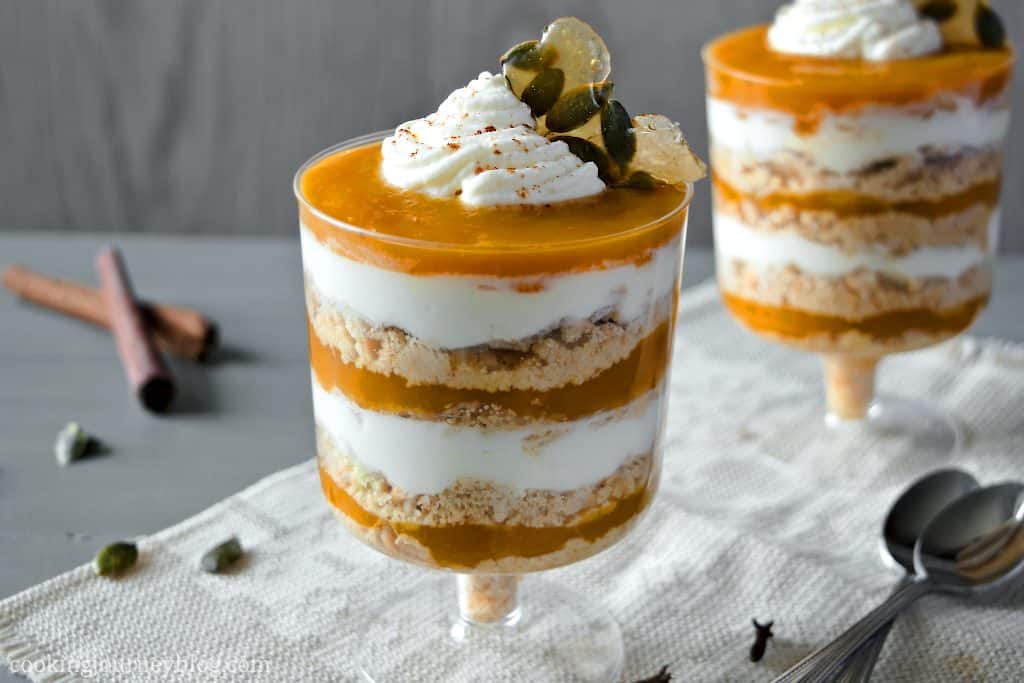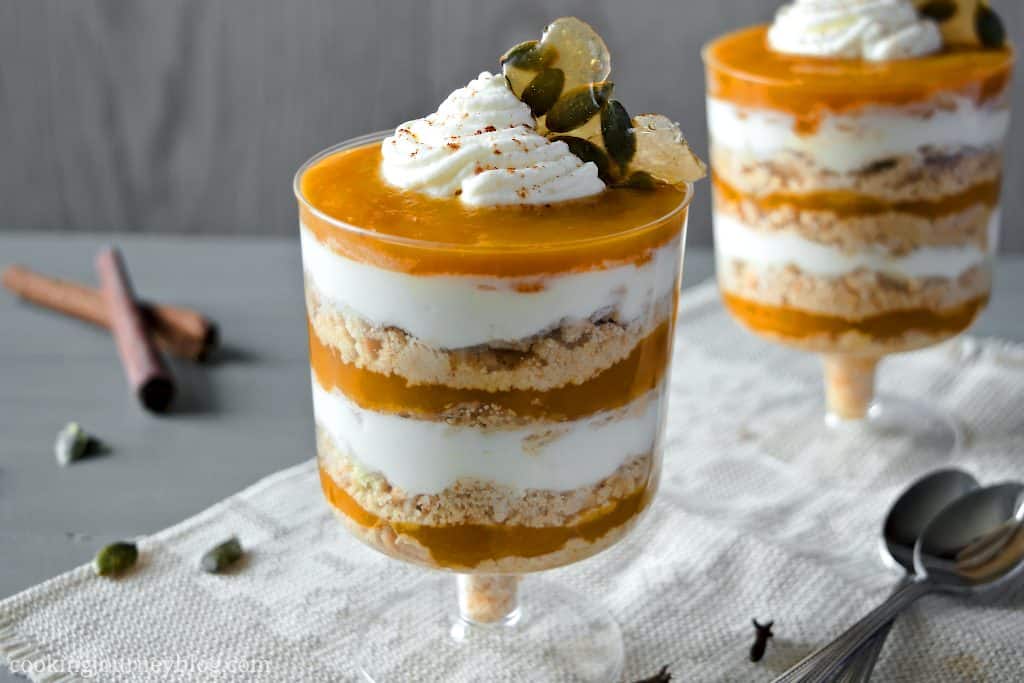 Mini pumpkin trifle is an easy pumpkin pie in a glass, which is great for Fall Holidays or any other celebration, when your oven is busy. This is a great no bake fall dessert, decorated with homemade caramel candy.
Oreo Cream Cheese Fluff Trifle is a sweet, creamy, delicious, no-bake dessert that takes about 10 minutes to make! Perfect for those days that you want something sweet, that looks like you spent a long time on it, but is super tasty.
---
That's all I have to share with y'all today. Hopefully you found something super yummy to try!
Thanks so much for stopping by my blog, I appreciate the support! If you liked this please make sure to share this post via social media. ~Sarah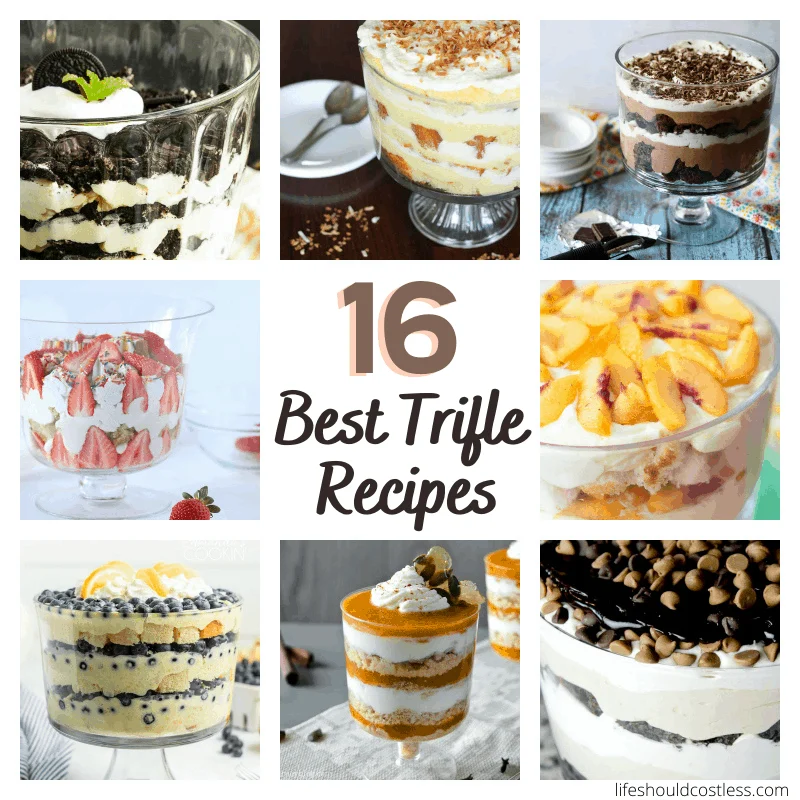 If you would like to subscribe to my email list, go here.
Make sure to follow along via social media, by going here.
If you would like to learn how to really show your support to this site (at no cost to you), go here.
Here are links to five of my other delicious dessert recipes: