Learn how to make the best banana spice bread recipe ever. It's easy, it only takes a few minutes to make and then pop it into the oven. When I say that this recipe is easy, I mean exactly that… all you do is dump and mix, and within about an hour or so you have some of the best Spiced Banana Bread that you'll ever try. Now you really don't have an excuse not to try it!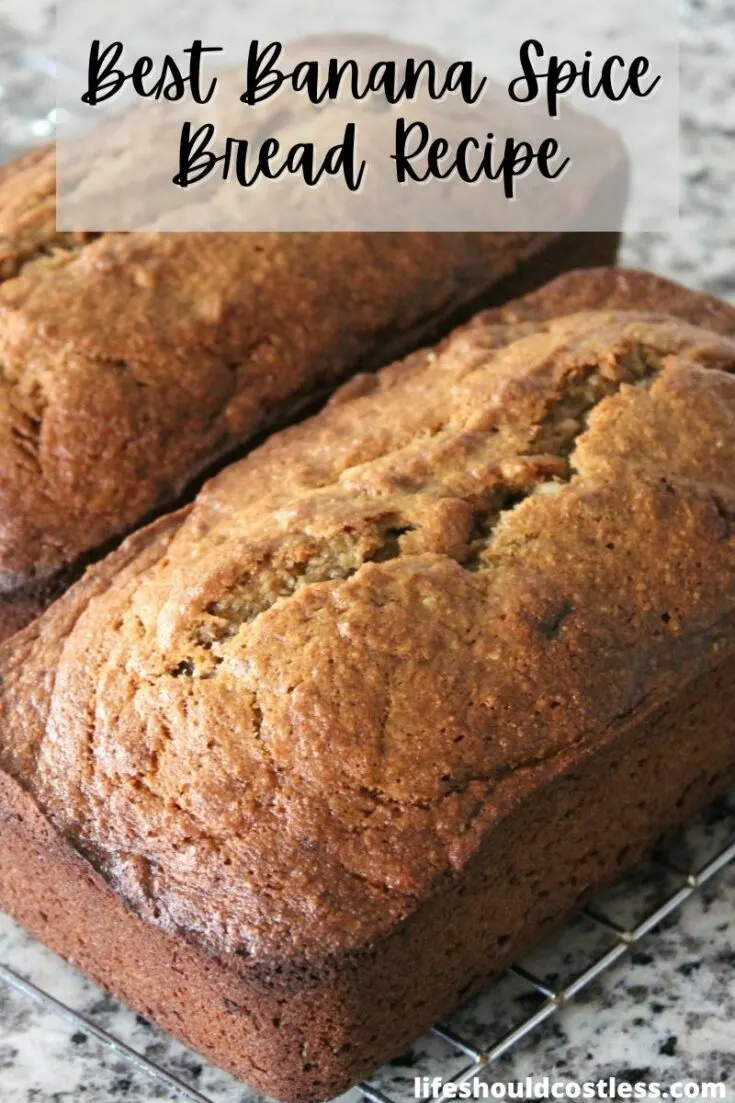 Lately it feels like I buy bananas just to wait for several days to a week to turn them into banana bread.
My kids must be sick of bananas…which is ok, I guess because it gave me the opportunity to perfect my Spiced Banana Nut Loaf recipe.
I can't be the only one that finds most banana bread recipes a little lacking in the spice department…don't get me wrong.
I love a good, traditional banana bread as much as the next girl, but I also really like to mix things up a bit sometimes and throw in some spices.
How to spice up banana bread?
My favorite spices to add are cinnamon and nutmeg, so I thought that I would share with you all today the recipe that I developed for whenever I get the urge for some spicy banana goodness.
Keep in mind, that if you already have a favorite recipe for banana bread that you like and are just wondering "what can you add to banana bread recipe to spice it up", you should be able to just add the same amounts of cinnamon and nutmeg (per loaf ) as my recipe below calls for.
I normally would take a bunch of still pics to show you how to make this yummy Banana Bread with spices, but this recipe is so simple that it really wasn't necessary.
That being said, here are a couple of pics of the final product!
It's oh so yummy, and has just the right amount of spices!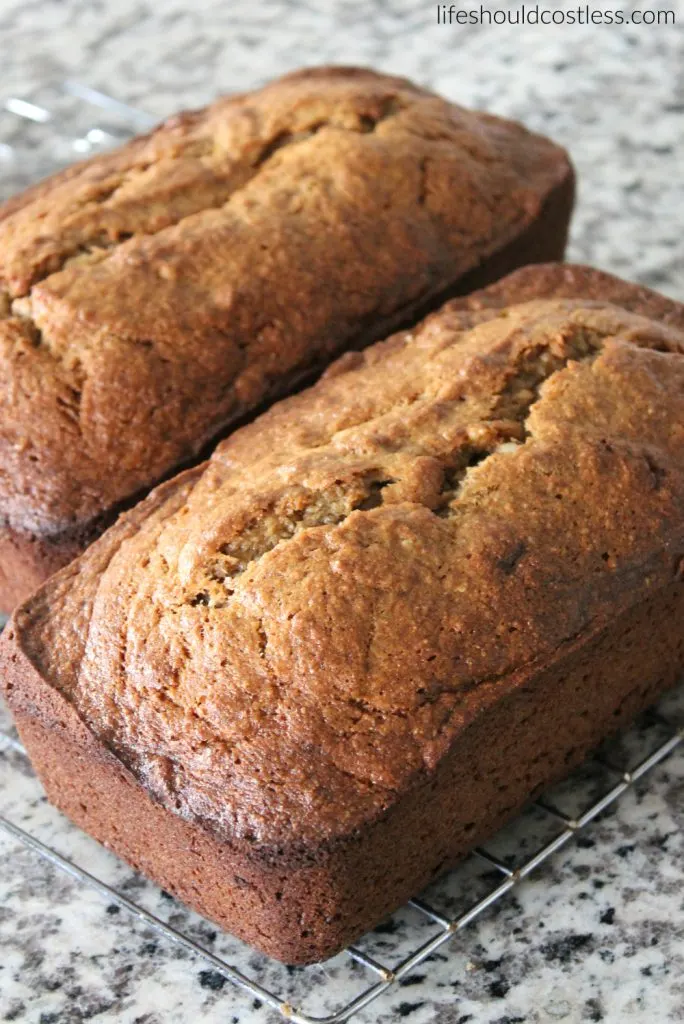 Now back to the recipe for my Delicious Spiced Banana Bread!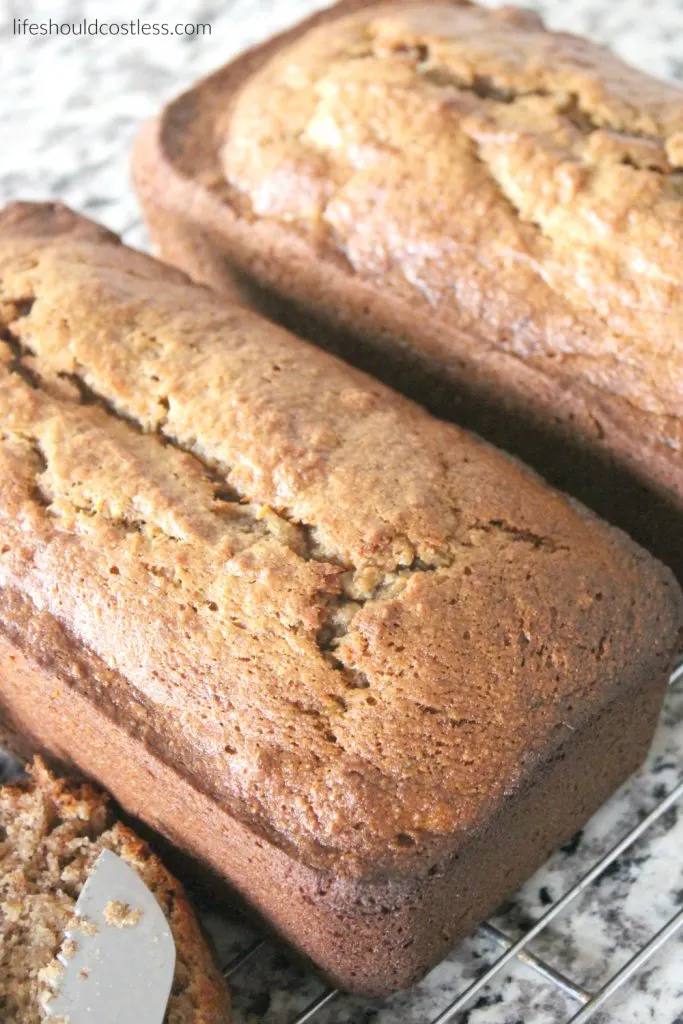 This breads texture is moist, sweet, and perfectly delicious! It cuts really well too (without falling apart)…
That is if you are patient enough to let it cool all the way…which my family is a bunch of little piglets, so it never has time to cool all the way before we are helping ourselves to some.
This Banana Spice Bread Recipe Uses Three To Four Bananas, And Makes One Loaf.
You can easily double or triple the recipe to suit your needs though.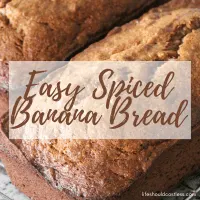 Spiced Banana Bread Recipe
Total Time:
1 hour
5 minutes
Simple Banana Bread made with a perfect blend of cinnamon and nutmeg spices.
Ingredients
1&1/2 Cups Flour
1 Cup Sugar
Dash Of Salt
2 Tablespoons Flax Meal (or flour if you don't have any)
¾-1 teaspoon Ground Cinnamon
1/16 teaspoon Nutmeg
1 teaspoon Baking Soda
3-4 Ripe Bananas
¼ Cup Salted Butter (melted)
1 Egg
½ Cup Chopped Walnuts
Instructions
Preheat oven to 350 degrees F.
Grease a standard loaf pan.
Add all ingredients to your mixing bowl except the Walnuts. Mix until well combined.
Then add the Walnuts and mix in.
Pour into greased loaf pan. Spread evenly.
Bake for 55-60 minutes or until a toothpick inserted comes out clean.
Let cool for a few minutes before popping it out of the pan.
Cut and serve. Enjoy!
Notes
If you're using large bananas, use 3. If using medium, use 4.
For people that aren't huge fans of spice, I recommend using the smaller amount of cinnamon. Start there and switch it up next time to your desired level of spice.
If you want to switch it to chocolate chip banana bread, just omit the spices and Walnuts and add ½ Cup or so of chocolate chips.
Also, I use flax meal or sometimes even chia seeds to sneak more nutrients into my families diet... shhh...but you can totally just use flour if you don't have any on hand!
Nutrition Information
Yield

12
Serving Size

1
Amount Per Serving
Calories

254
Total Fat

8g
Saturated Fat

3g
Trans Fat

0g
Unsaturated Fat

5g
Cholesterol

26mg
Sodium

156mg
Carbohydrates

43g
Fiber

2g
Sugar

22g
Protein

4g
These caloric amounts are automatically estimated by a plugin on my site and should be treated as such...an estimate.
It's rather delicious, if I do say so myself, and I hope that you like it as much as we do at my house.
Even if I triple the batch we never have this on hand for more than a day or two because everyone just gobbles it up.
If you decide that you'd rather make a cake out of your bananas instead, you should try my Mom's Banana Nut Sheet Cake recipe…it's SO GOOD!
Thanks so much for stopping by my blog and supporting my endeavors to make people's lives a little easier/better.
If you liked this recipe, or found it helpful in any way, please make sure to share it with your family, friends, and co-workers via social media.
Or you could even send them the direct link via email. Whichever way you choose to spread the love, I super appreciate it! ~Sarah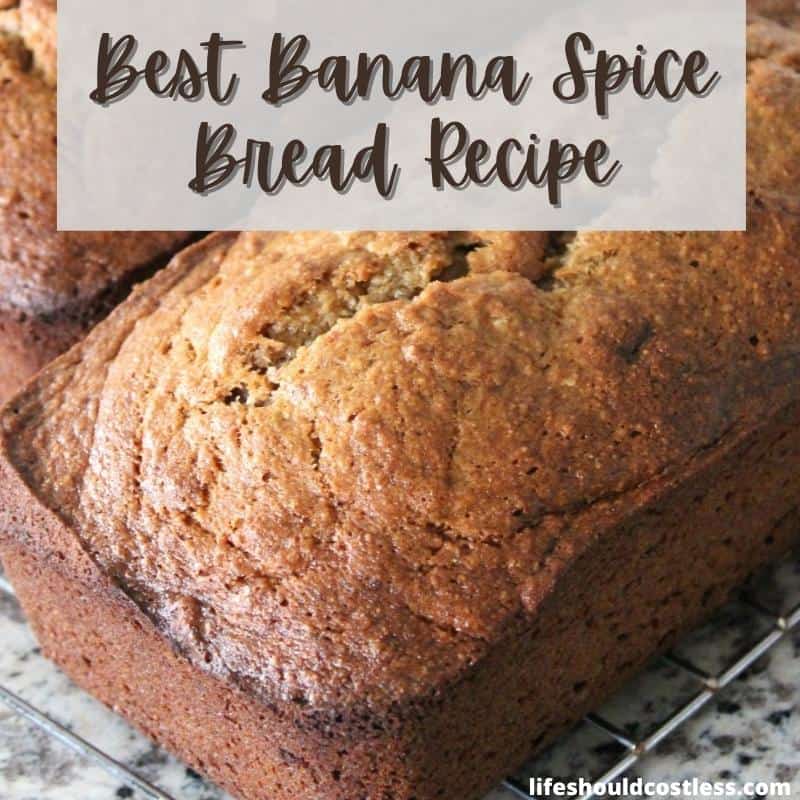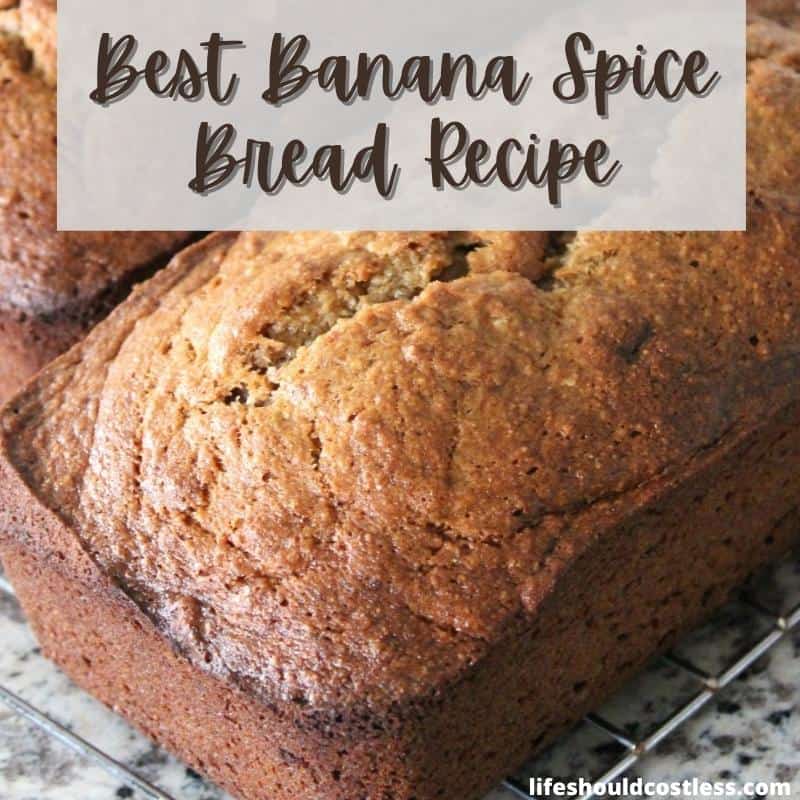 Follow Me
If you would like to subscribe to my email list, go here.
Make sure to follow along via social media, by going here.
If you would like to learn how to really show your support to this site (at no cost to you), go here.
P.S. You may also like my Breads section, as well as my entire recipes section.
Here are direct links to several of my other posts that you may also like:
For those of you that would like another option of a "pinnable" image to share on Pinterest here you go!: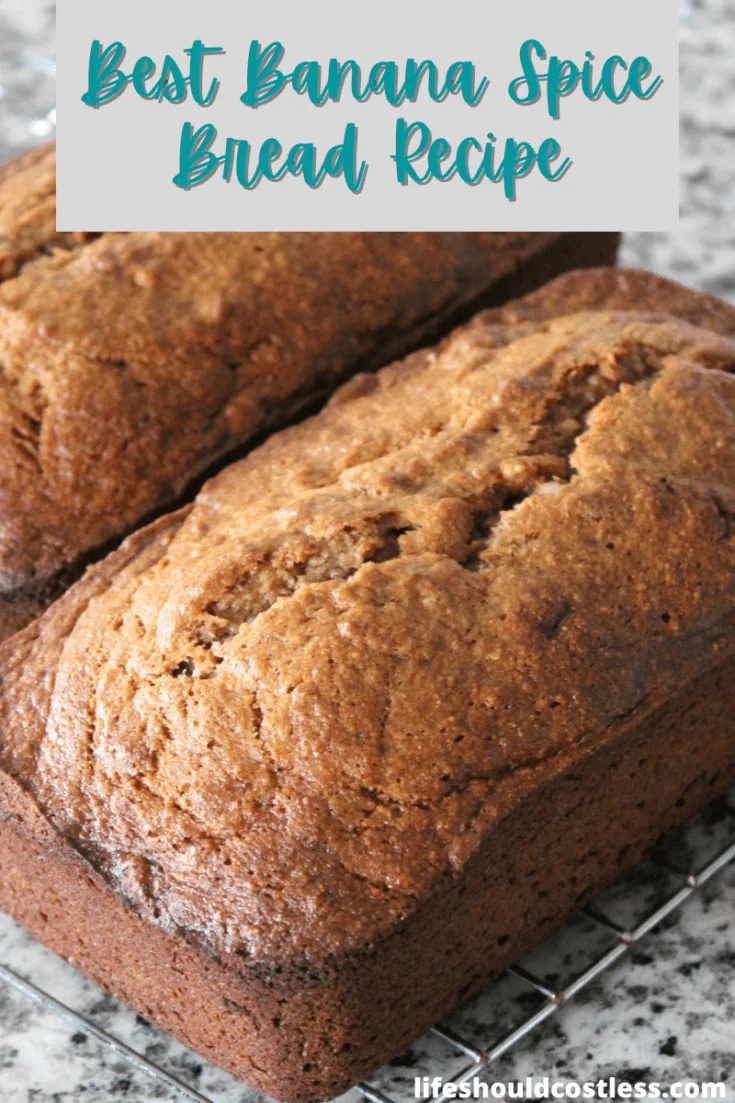 *Reposts: Please note that this idea/post was originally posted to this website on 02/16/2017, but it was in great need of a refresh so it now is more user friendly/shareable, and now has a free printable recipe card.