My Grandma, and her sister, make this AMAZING fudge every year that I just can't get enough of… the only drawback I have found (beyond it going straight to my thighs) is that it is pretty time consuming and costly to make a batch.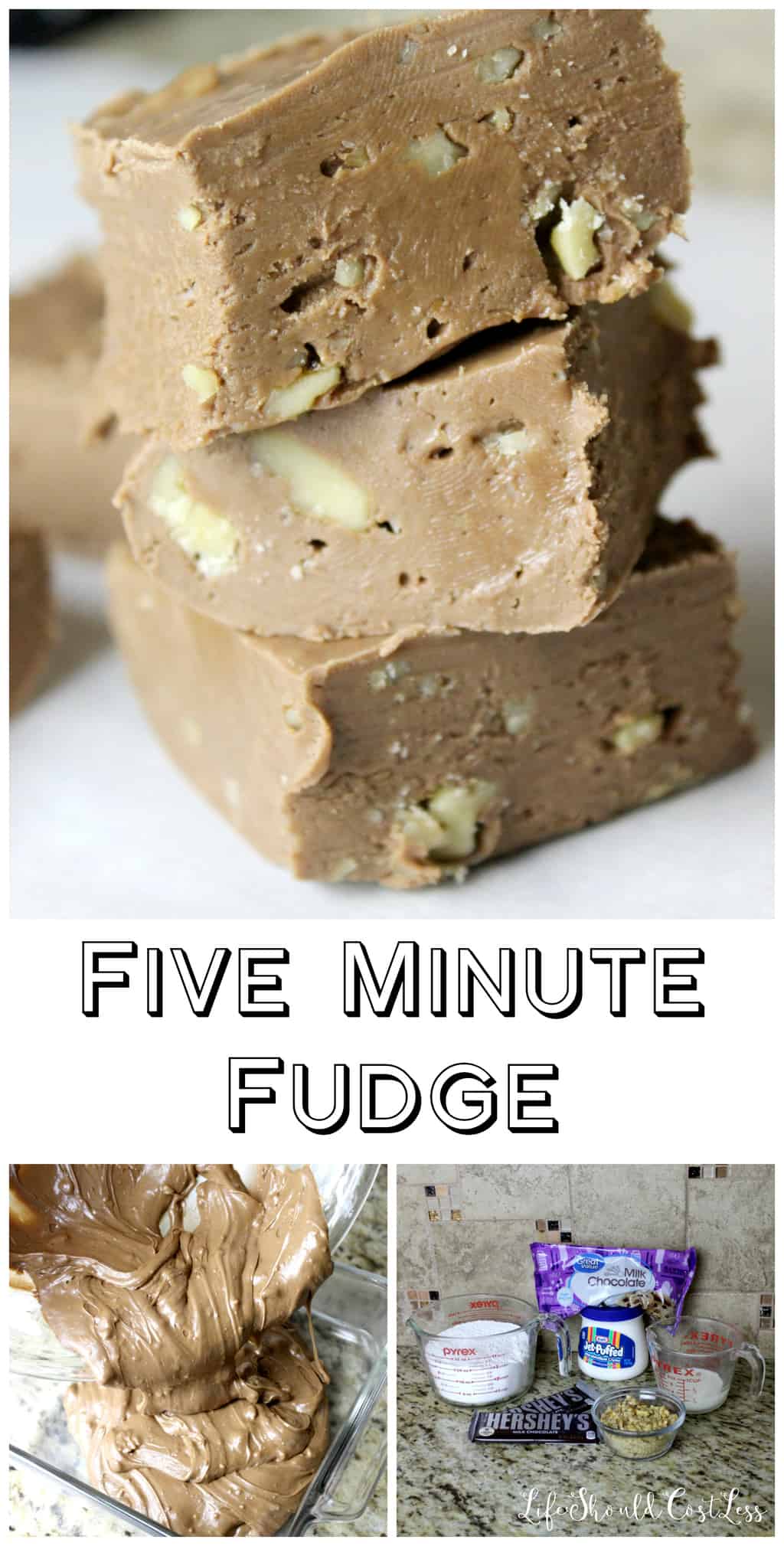 So, when I started seeing recipes online for small batches of Fudge made in the microwave, I knew that I wanted to work on adapting their recipe for the microwave. Yes, I know we are past the holidays now…inspiration doesn't always hit when I would like it to, so now that I have perfected the recipe it's time to share it with all of you!  It tastes just like the real thing but it only takes about five minutes from start to finish before letting it set/harden.
I'm just going to dive right in to the instructions and then will have a free printable version of the recipe listed down below.
Here are the ingredients all laid out.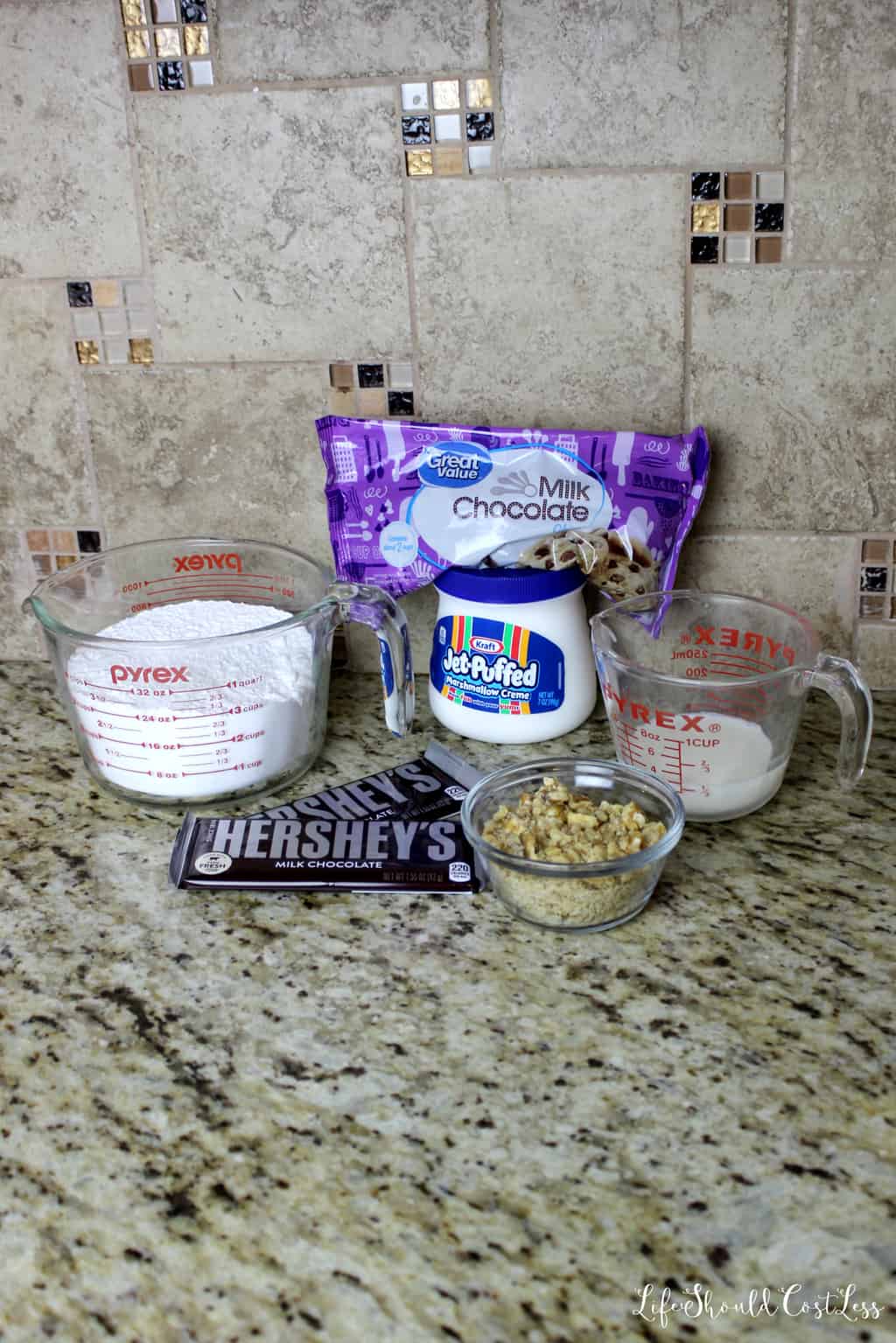 In order to make this you are going to need a large microwave-safe bowl. I use my glass four quart pyrex bowl for this. I start out by adding the milk and marshmallow cream.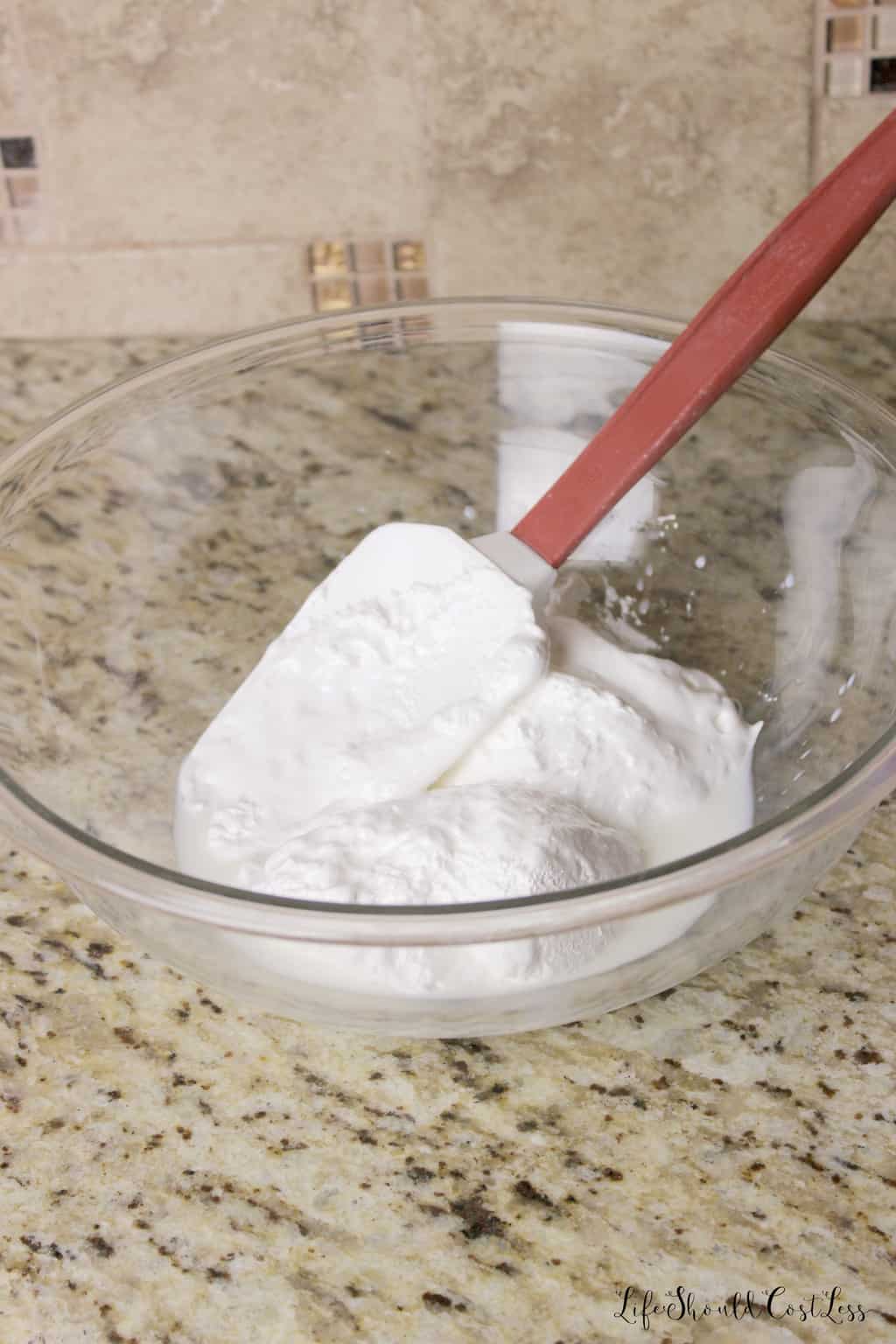 Then the powdered sugar and mix it together well.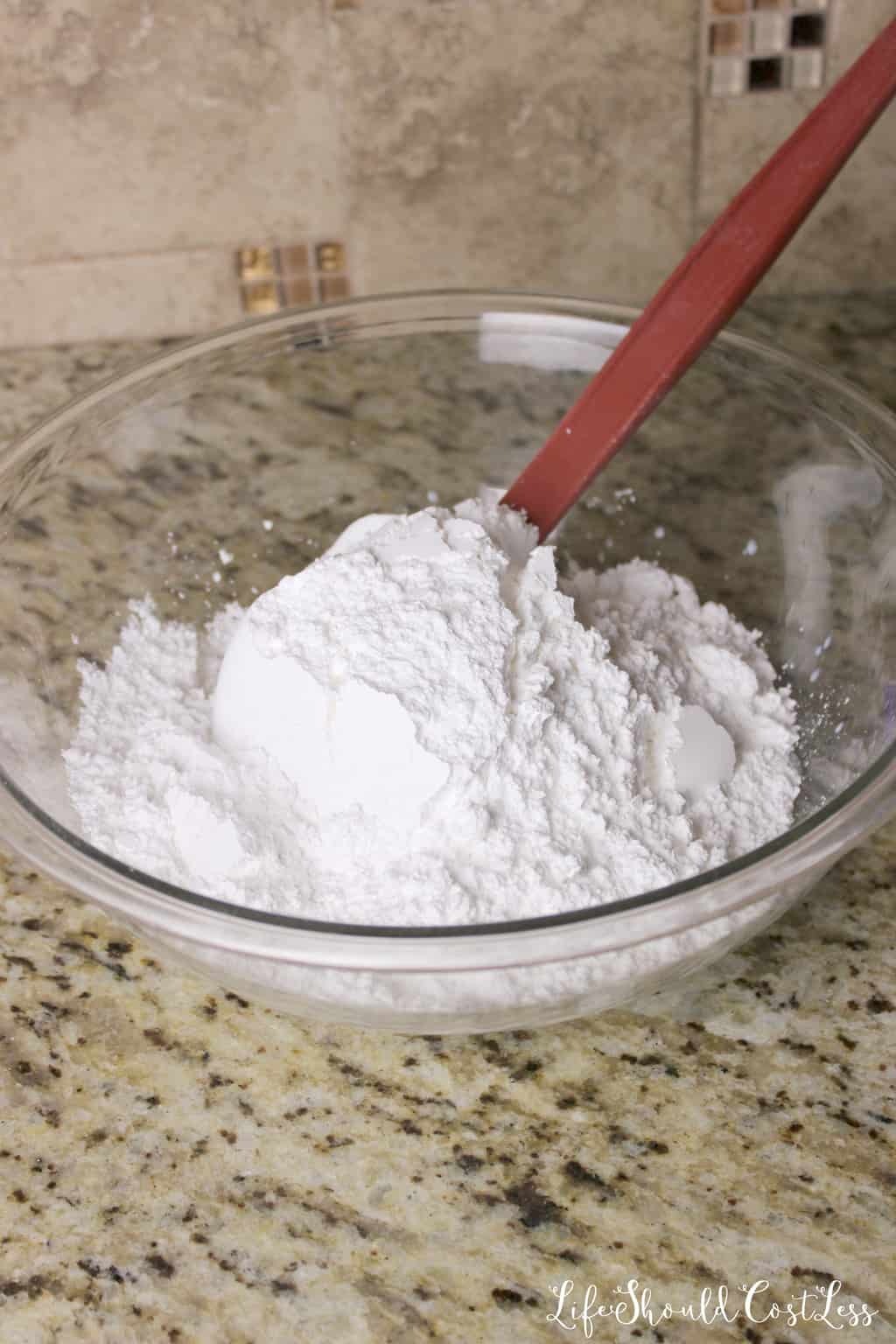 Then I add the chocolate…making sure to break the Hershey bar into smaller pieces.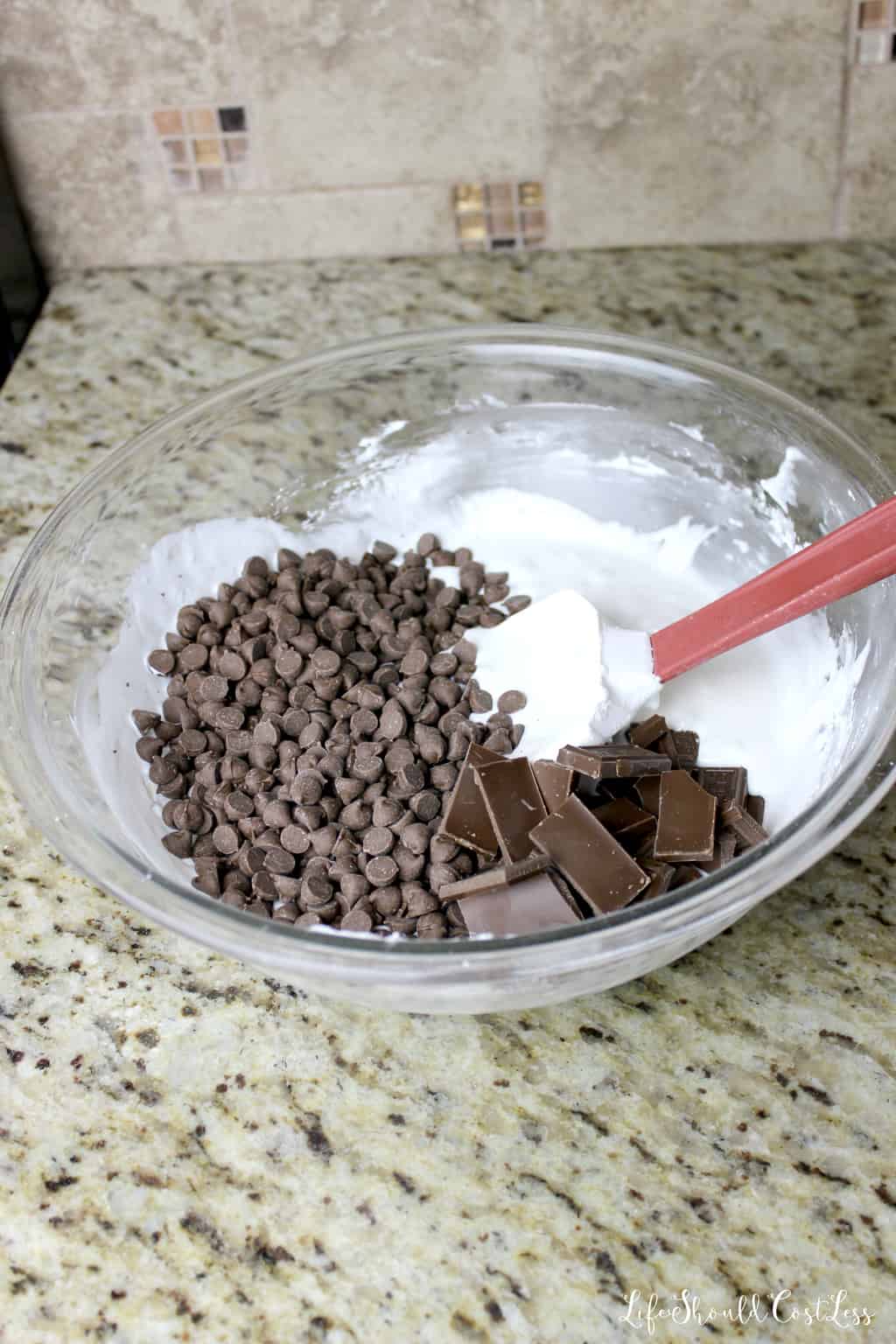 Mix well and it's ready to put in the microwave for two minutes.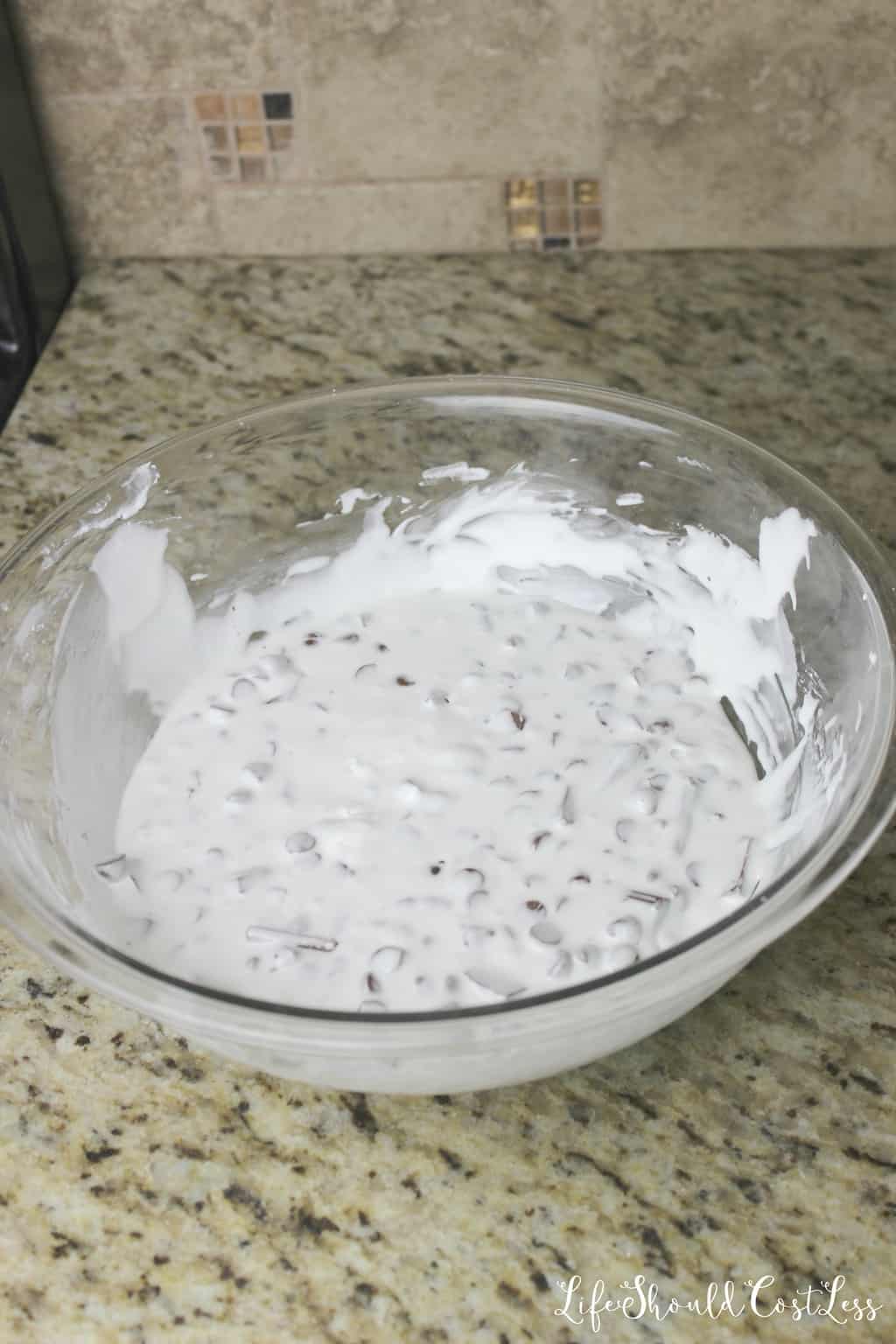 Then stir it well. I use my commercial Rubbermaid high heat spatula, a spoon works too.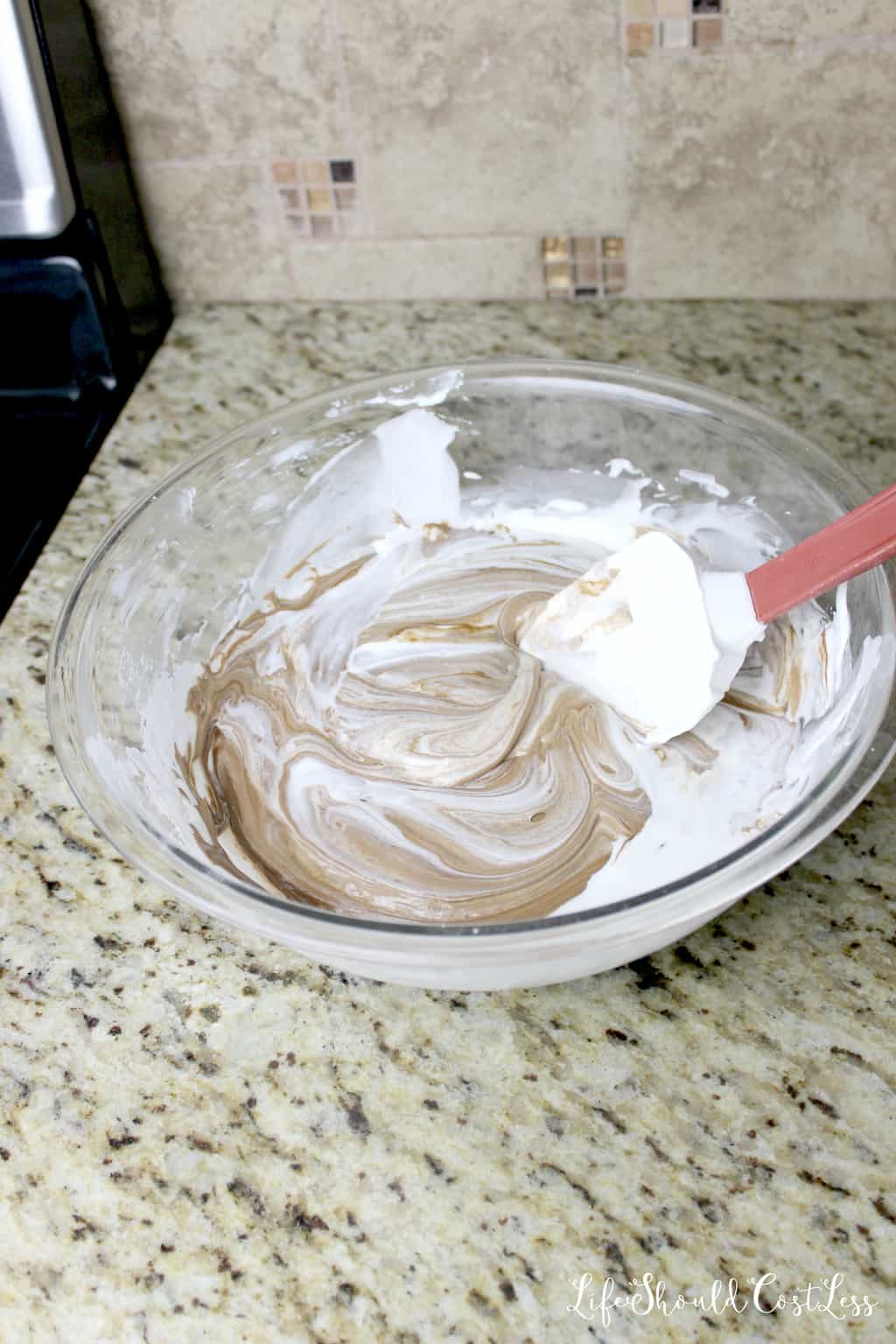 Mix well!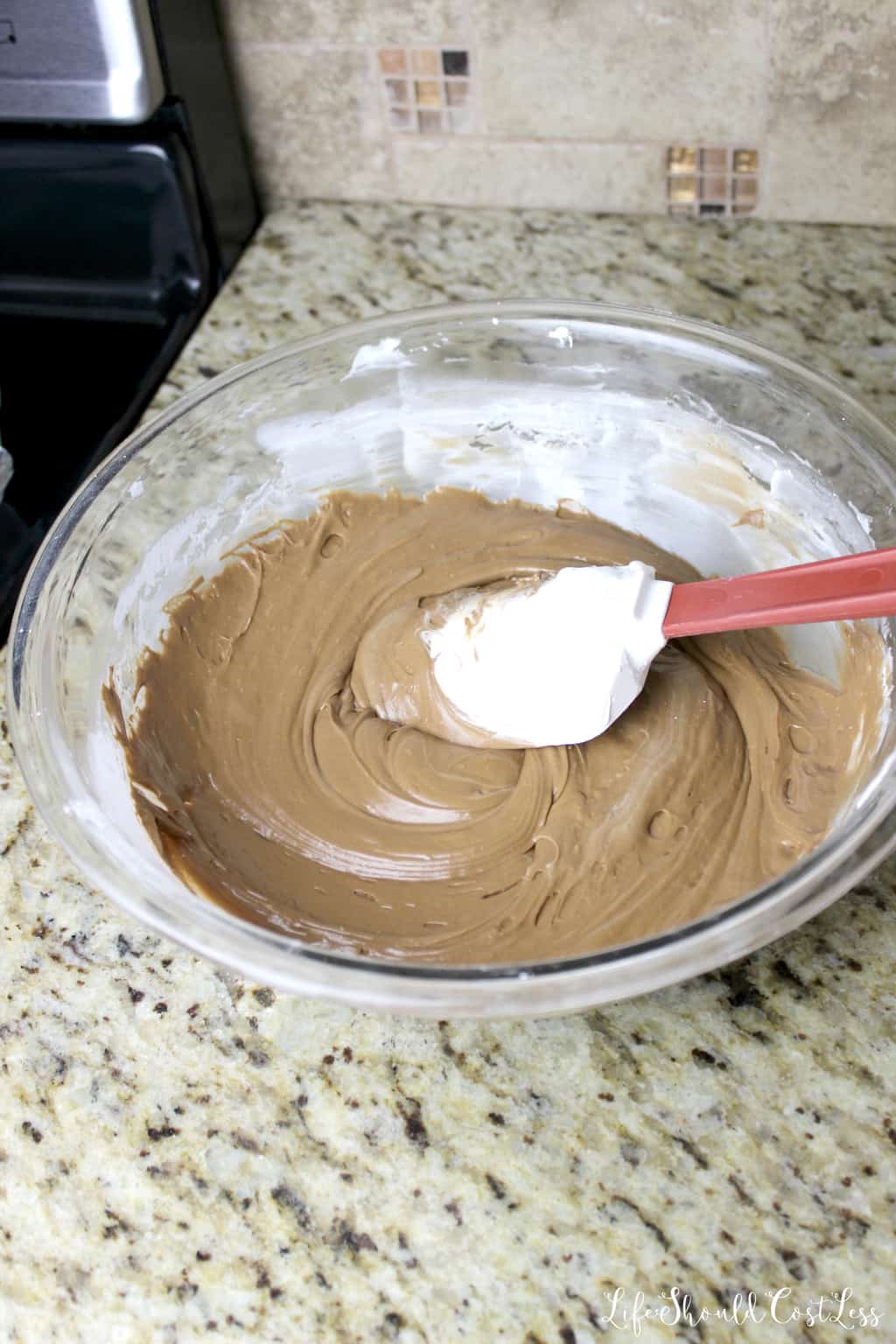 Now it's time to add the Walnuts!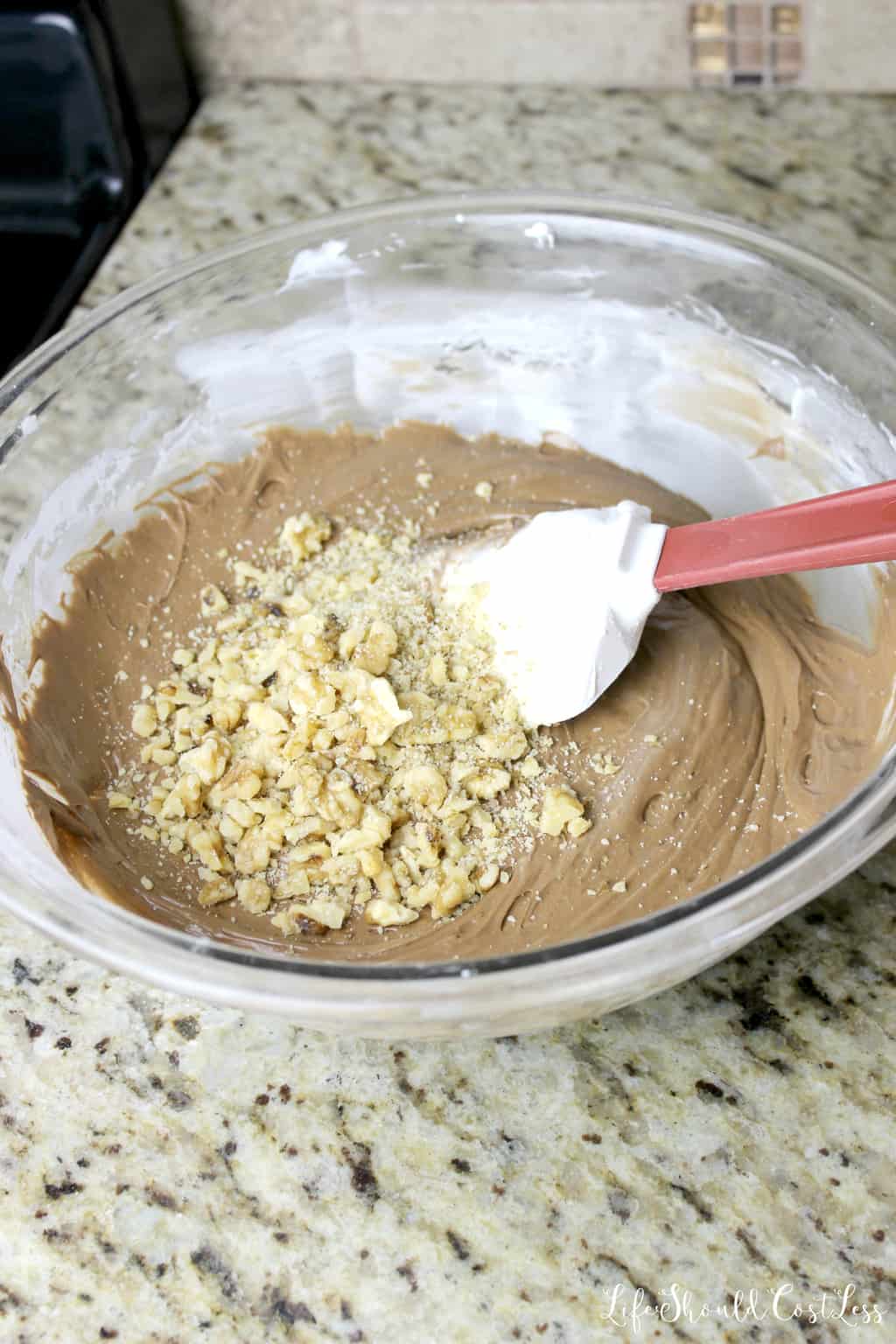 Mix them well too!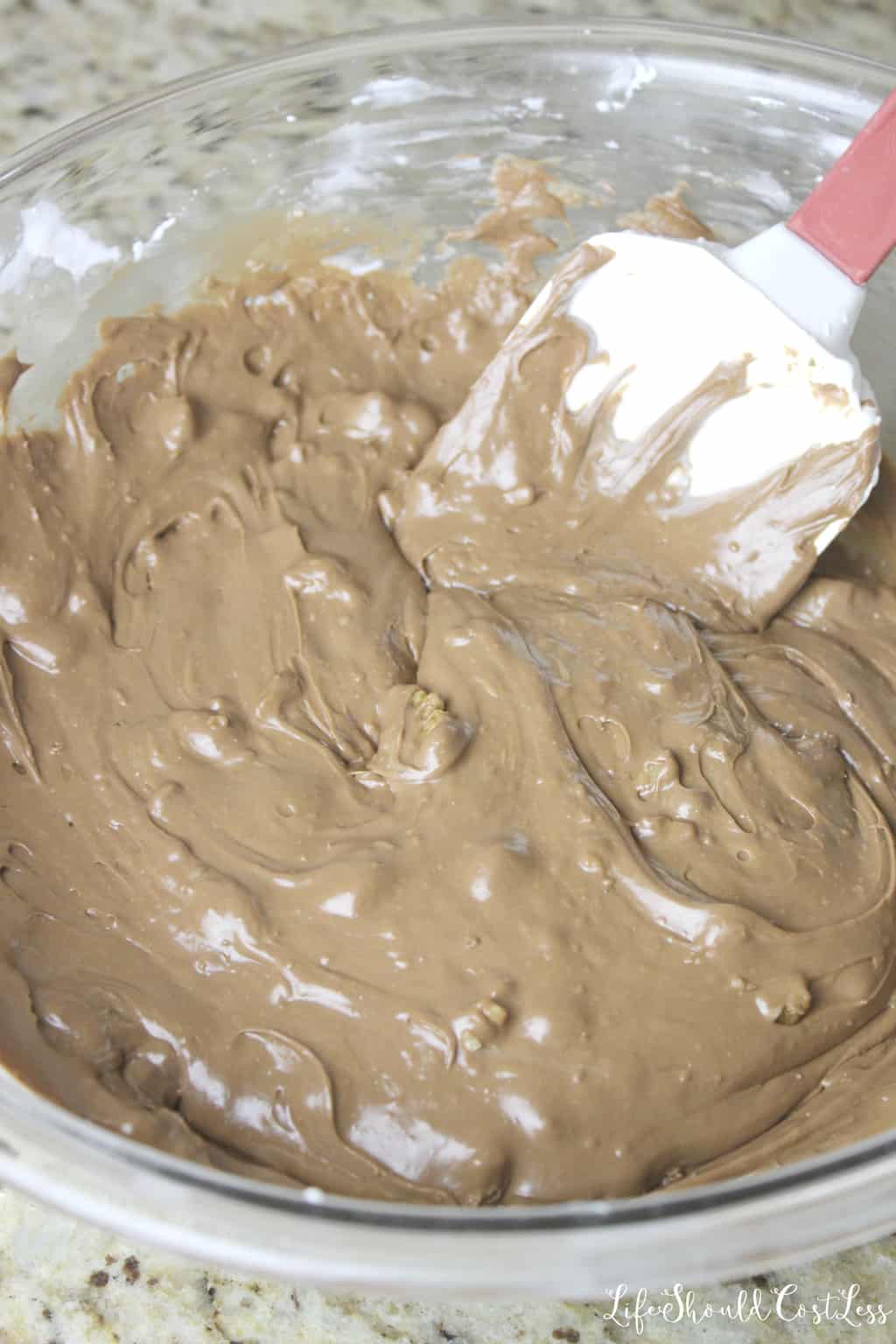 Next, I pour it into a greased glass 8×8″ casserole dish.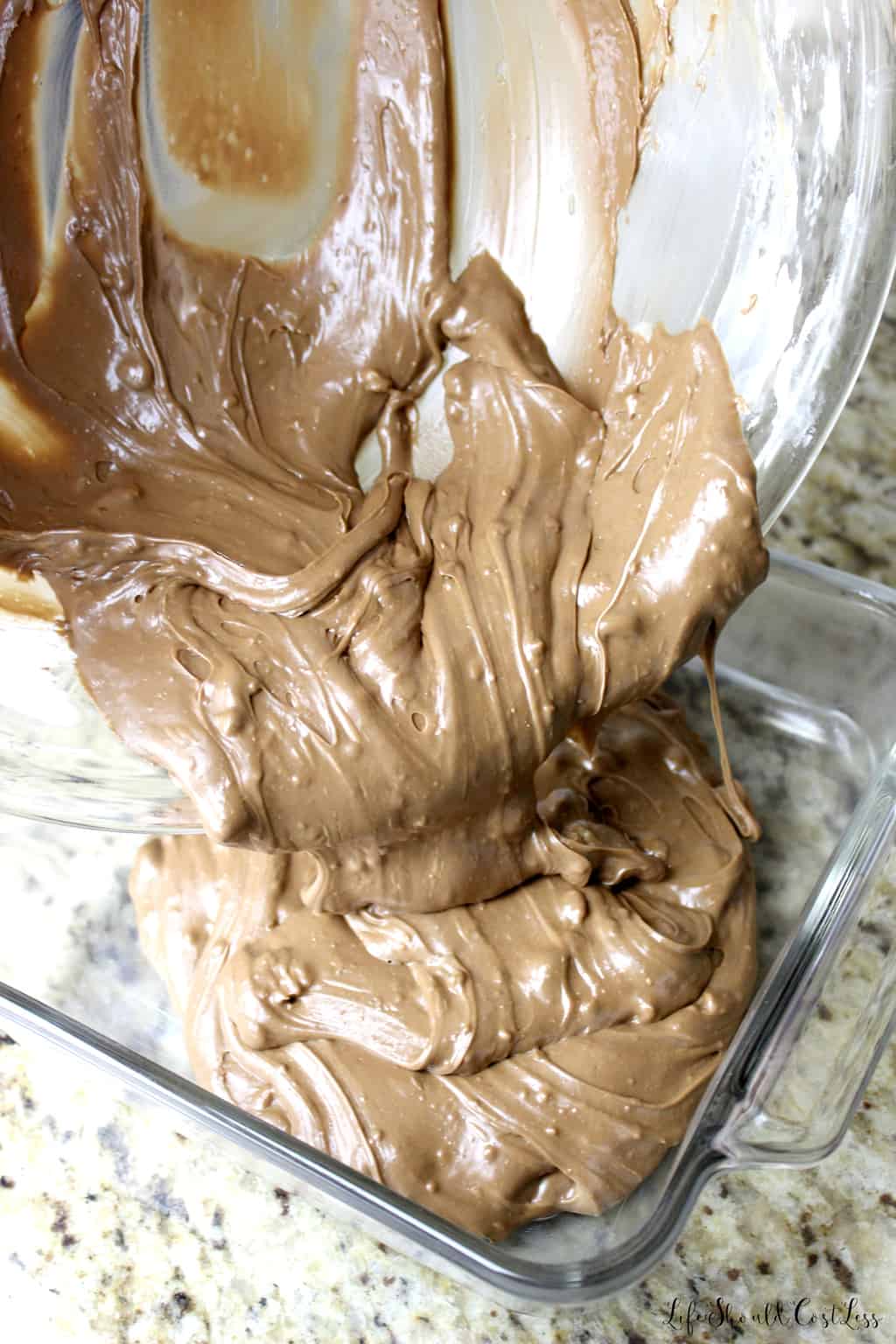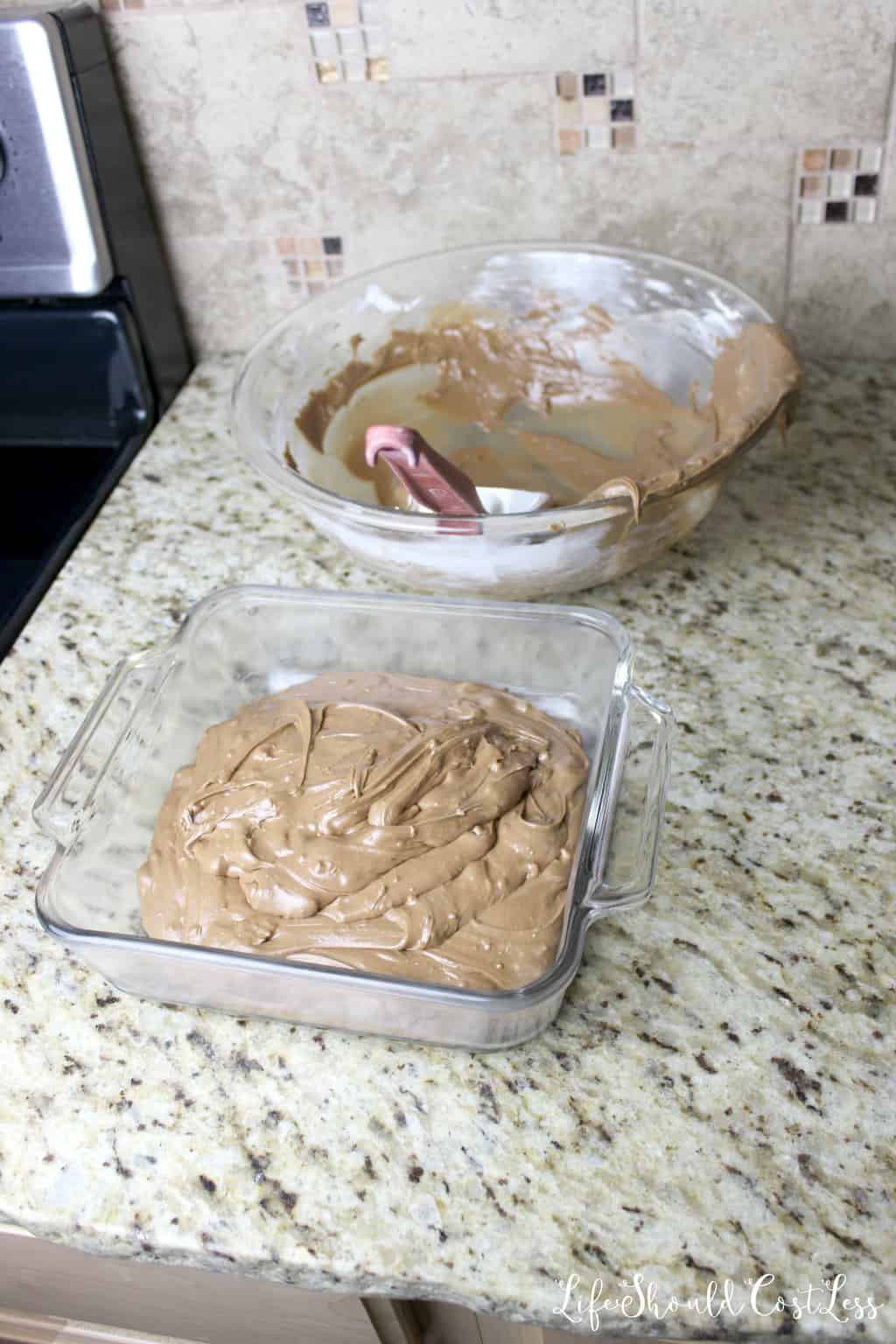 Spread it out evenly. Then you can either refrigerate it to make it set up more quickly, or leave it somewhere that it won't be bothered… sometimes I just stick it back in the (not in use)microwave or in the (cold) oven to set up.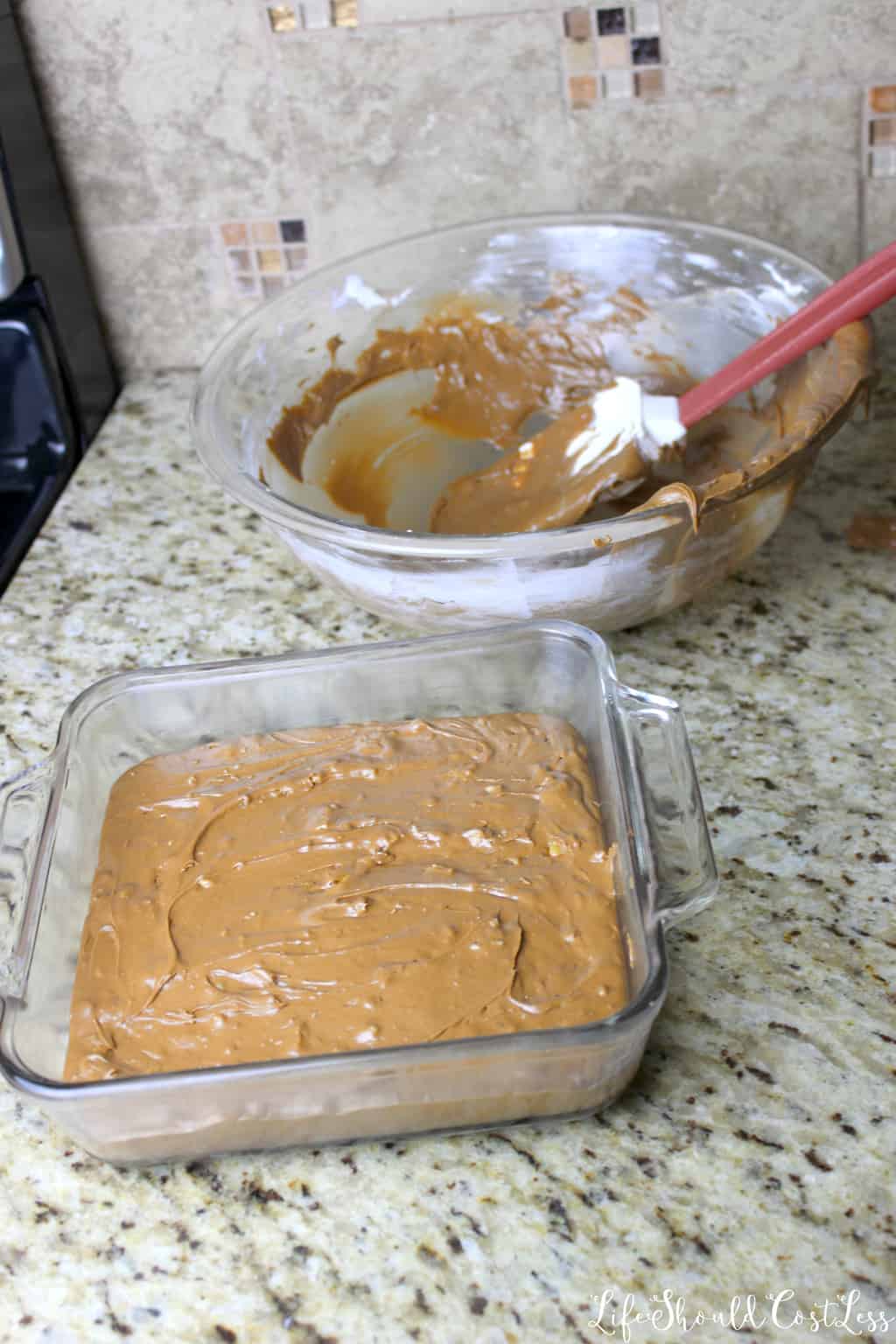 Here is what it looks like after having set up in the fridge for about two hours.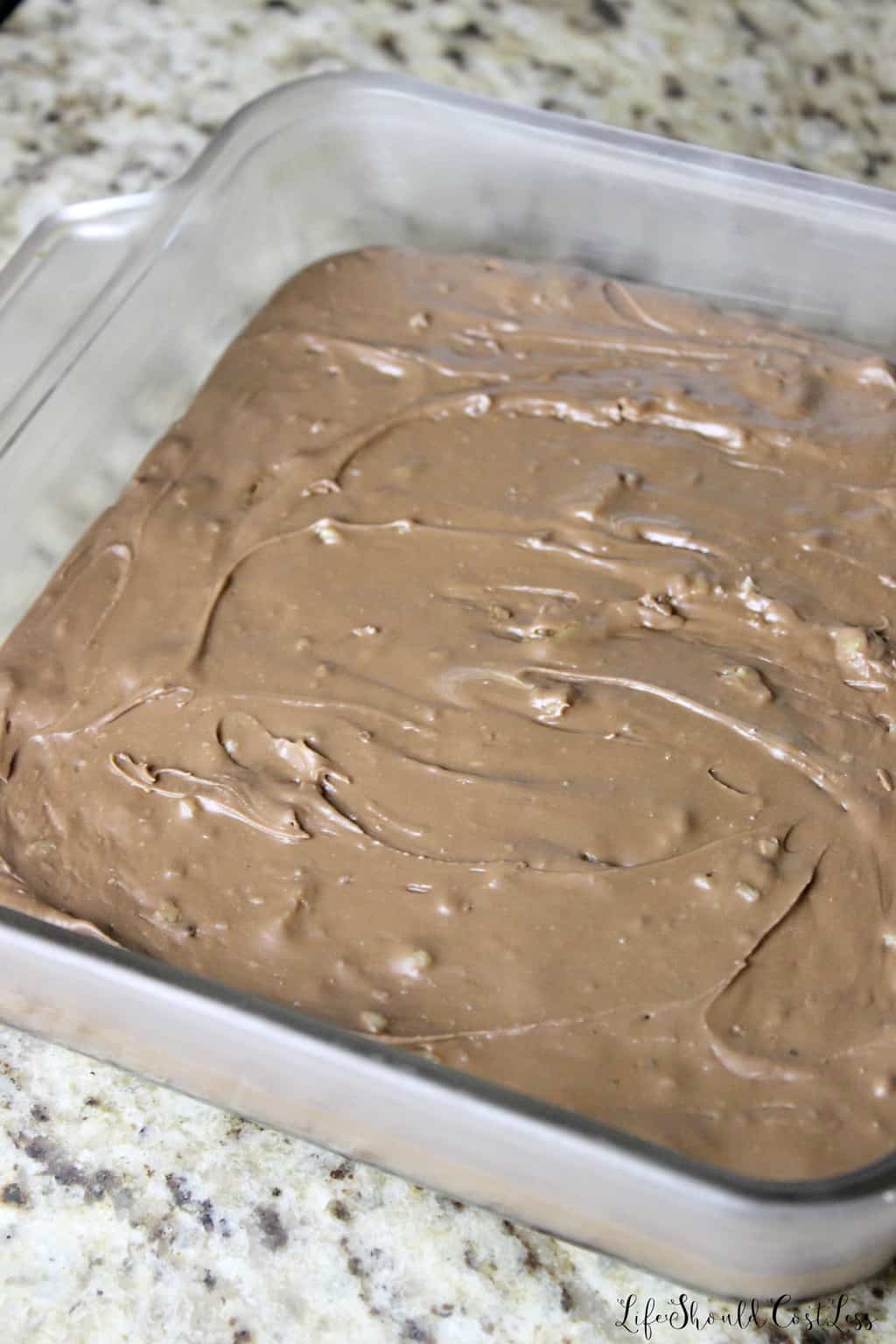 The longer you let it sit/ripen to room temperature the better the texture will be. It was just a tad bit soft when I was taking the after pics…yeah, I rushed it…my kids were begging for fudge and I was tired of listening to them so sorry that you can see my fingerprints in some of the fudge if you're looking closely…lol.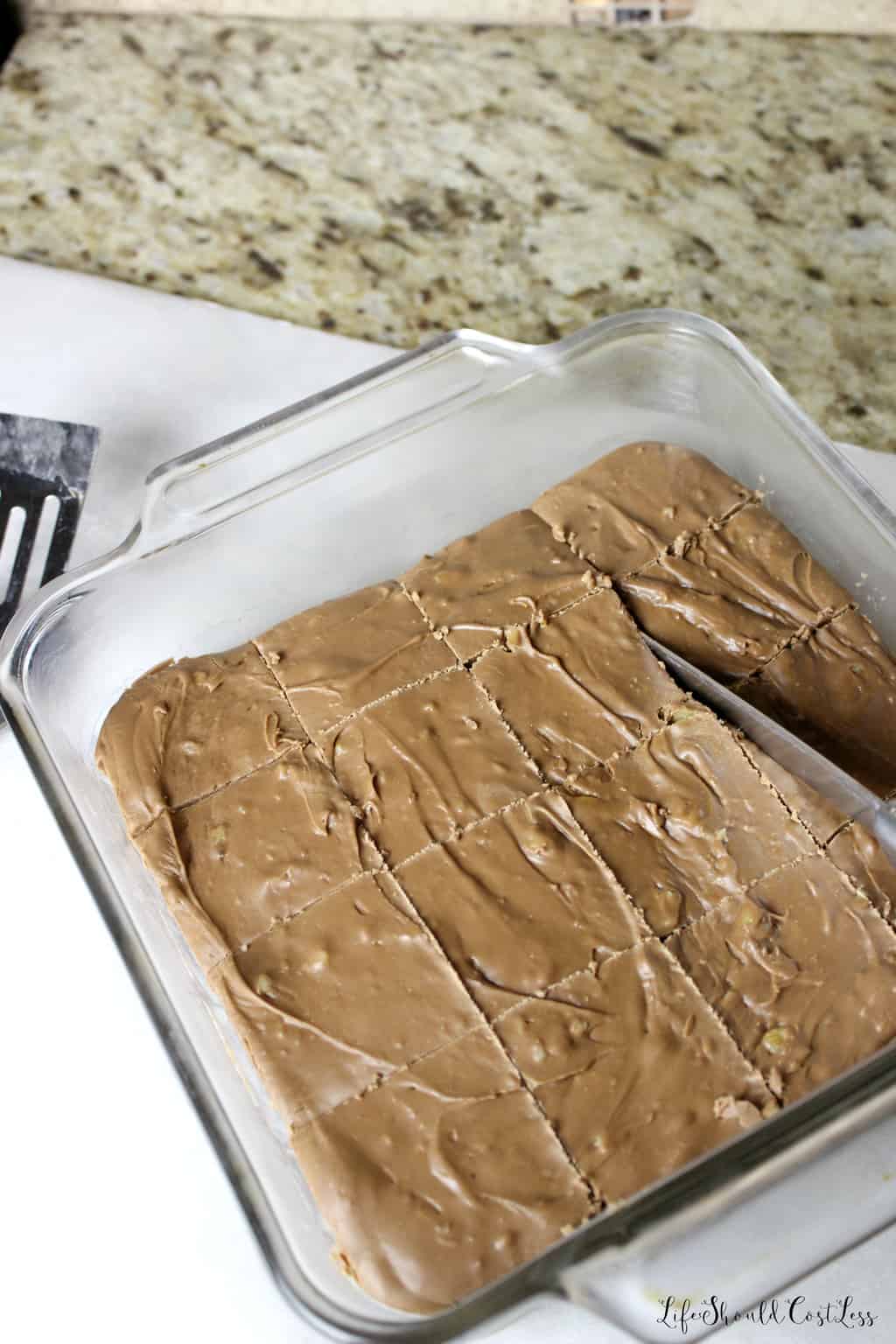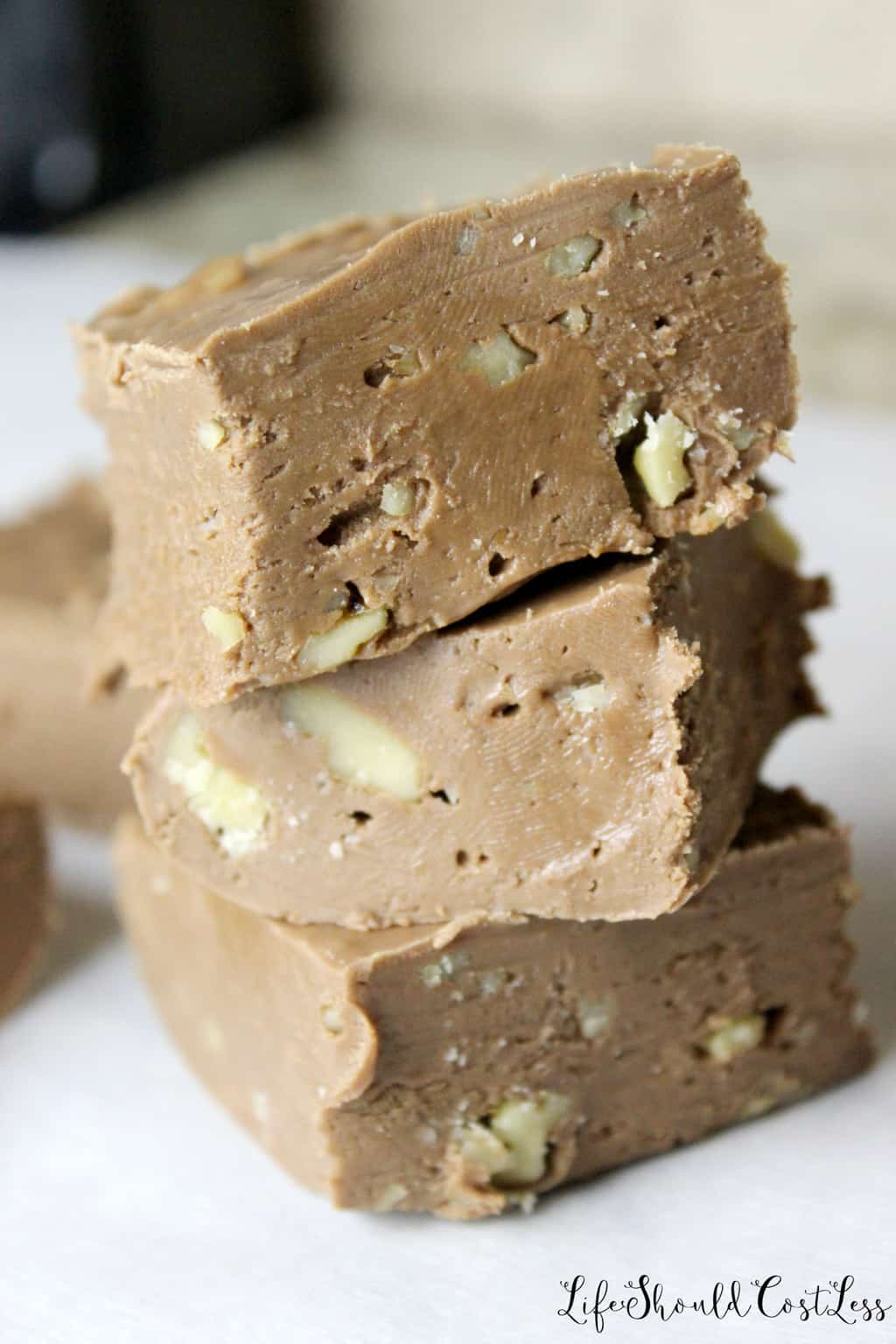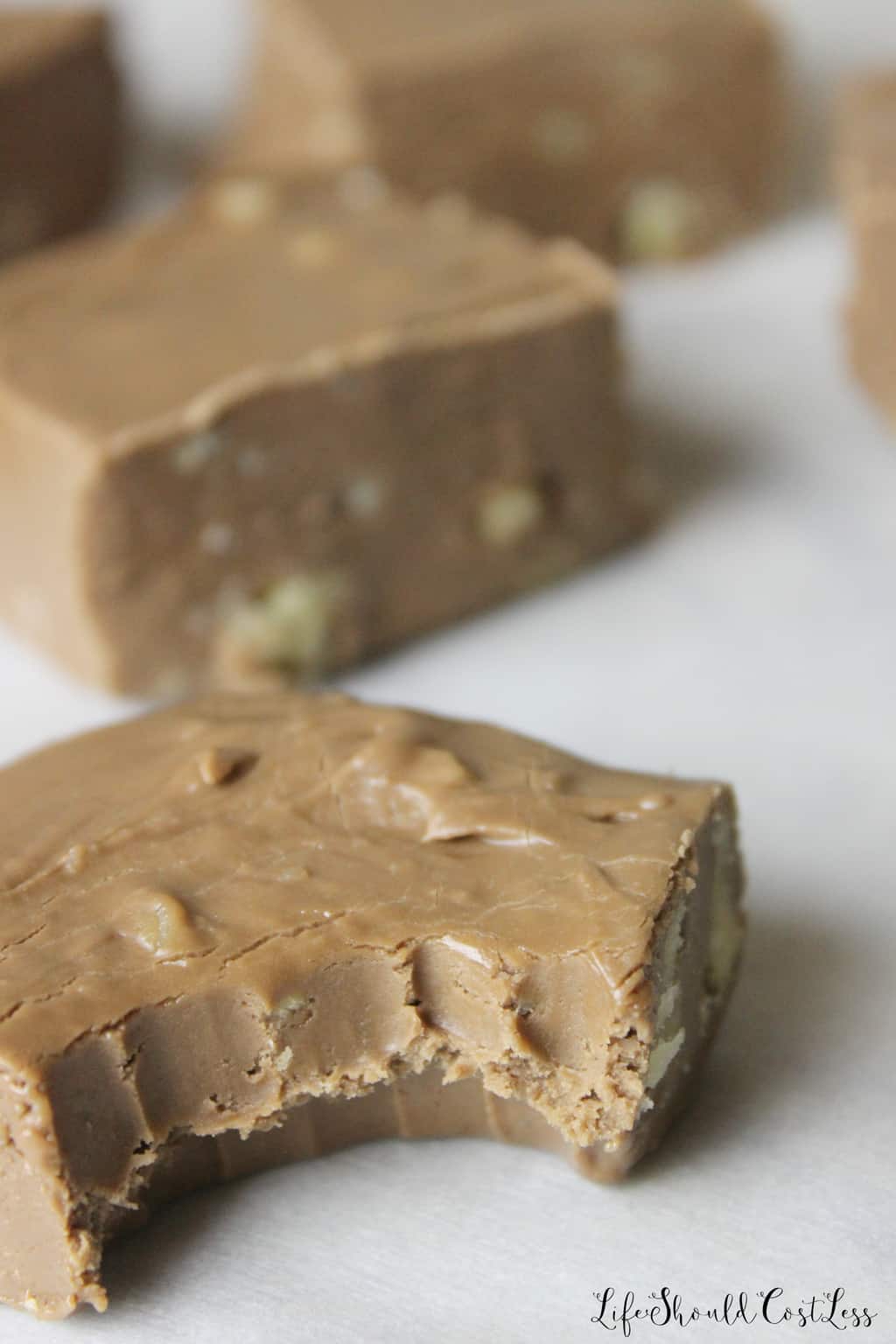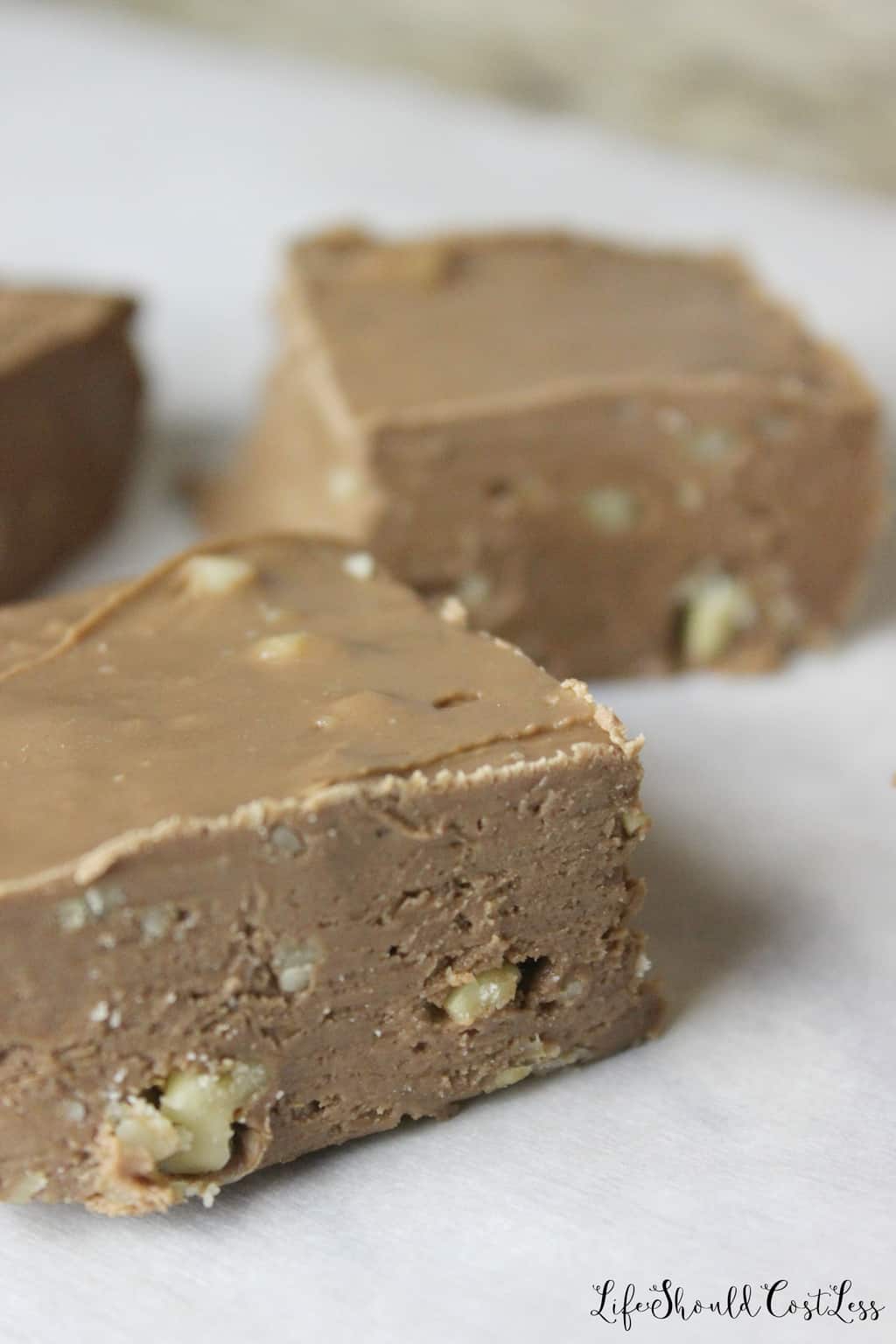 Five Minute Fudge (Microwave Recipe)
Author:
LifeShouldCostLess.com
Ingredients
⅓ C Milk
1 (7 oz) Jar Marshmallow Creme
3 C Powdered Sugar
1 Package Milk Chocolate Chips
2 (1.55 oz) Hershey Bars (broken into small pieces)
½ C Walnuts (chopped)
Instructions
In a large microwave safe bowl add the first three ingredients, mix well.
Add the chocolate, mix well, and microwave for two minutes.
Remove from microwave and mix well.
Add nuts, mix well.
Spread into a greased 8x8" casserole dish. Let cool to room temperature.
Cut and serve. Store in an airtight container up to a week.
I'm pretty excited with how close to the real deal this new, smaller batch, faster fudge recipe turned out! It tastes the same but only takes about one fifth as much time to make and smaller batch means it costs less to make, so that's a total win in my book!
If you liked this recipe please make sure to share it via social media! I really appreciate it! Oh, and if you would like to support this blog directly, you also have the option of donating to my PayPal count directly, found here. Either way, thanks so much for helping this single momma support her kids! I really appreciate it! ~Sarah
P.S. To check out my entire Sweet Tooth section, go here. If you want to browse my entire recipe section, go here.