The holidays are especially crazy around here so sometimes I'm just looking for a good list of things for my kids to do, to keep them busy and occupied so that I can get the extra shopping done that is needed. I'm sure I'm not alone in this. Maybe that sounds bad, but I don't care… I'm a single, full time working mama that needs a break sometimes. So, finding a bunch of fun and free activities for my little's to do this season is going to be such a lifesaver.
I love this roundup of fun things for kids to do just because there is so much variety, so they won't be bored and asking me what there is to do.
Children will love participating in these activities, and also enjoy putting the printables together as they create something of their very own.
If you're looking for some fun and free Christmas printables for kids, here are my favorite 12 Free Christmas Printable Activities For Kids:
Print them out, create, and enjoy! The titles in bold are the links to the activity.
Christmas Word Search Printable
This Christmas word search is perfect for a fun Christmas activity and includes Christmas themed vocabulary words.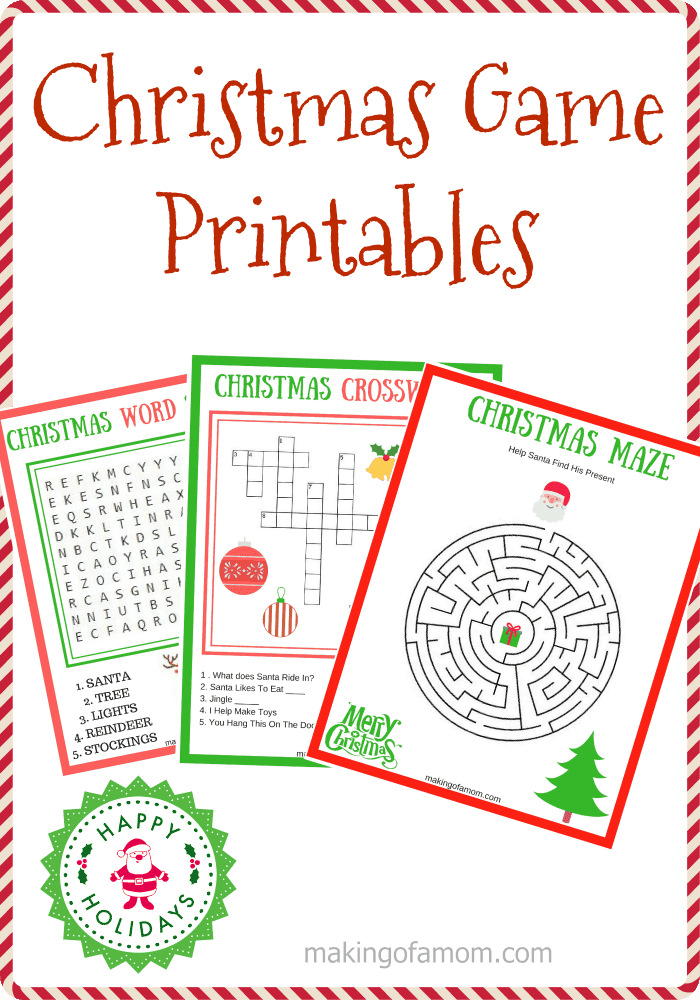 This collection of Christmas games includes a holiday crossword puzzle, maze printable, and a holiday themed word search to keep their minds active.
Christmas Countdown Activities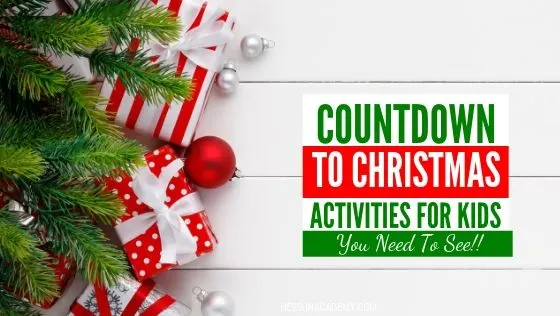 Not only can you find a few fun holiday coloring pages, there are also many different DIY activities and other holiday ideas for the entire family.
Printable Christmas Emoji Game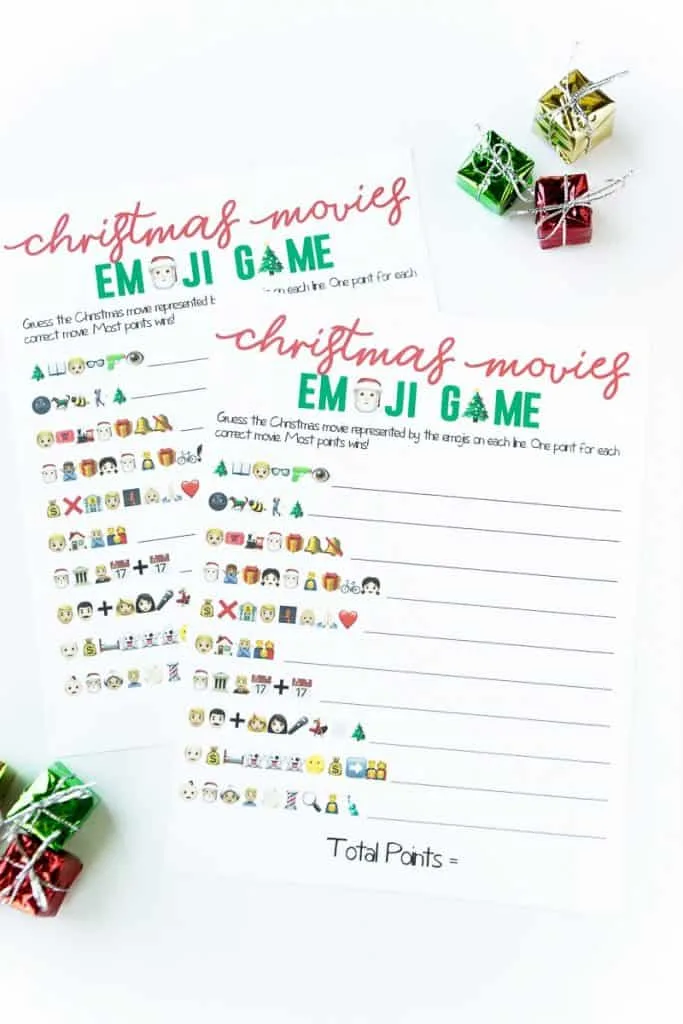 Kids will love playing this fun emoji game. The game cards can be printed out and the activity gives you clues for kids to guess what movie the emojis represent.
Christmas Lights Scavenger Hunt
Another fun printable that can be turned into a game. You can print the scavenger hunt for kids to play and enjoy during the holidays as they try to find the lights.
Christmas Printable Coloring Pages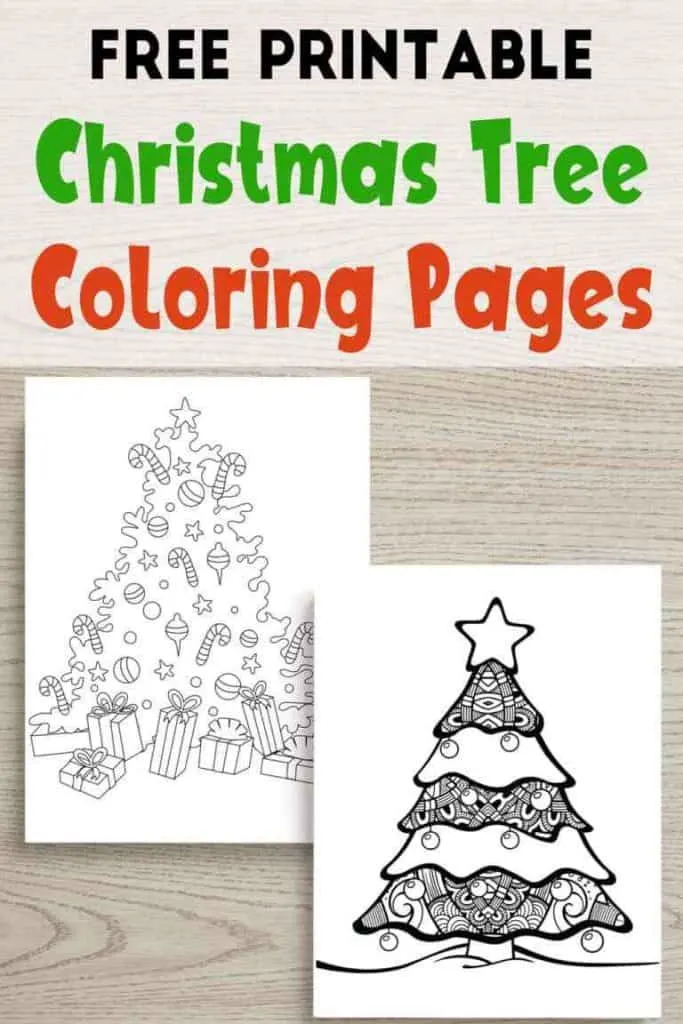 Kids who love to color will enjoy these fun and festive coloring pages. There are various Christmas trees to print for all coloring skill levels.
Free Christmas Bingo cards and calling cards are included with this free printable. Kids and adults can all play Christmas bingo for the holidays.
Christmas Tree Worksheet (Sign language)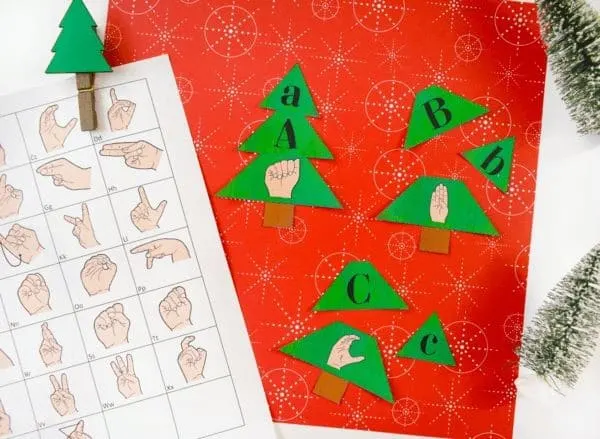 A fun Christmas tree worksheet that let's children practice the ASL alphabet while building a fun Christmas tree while they're learning.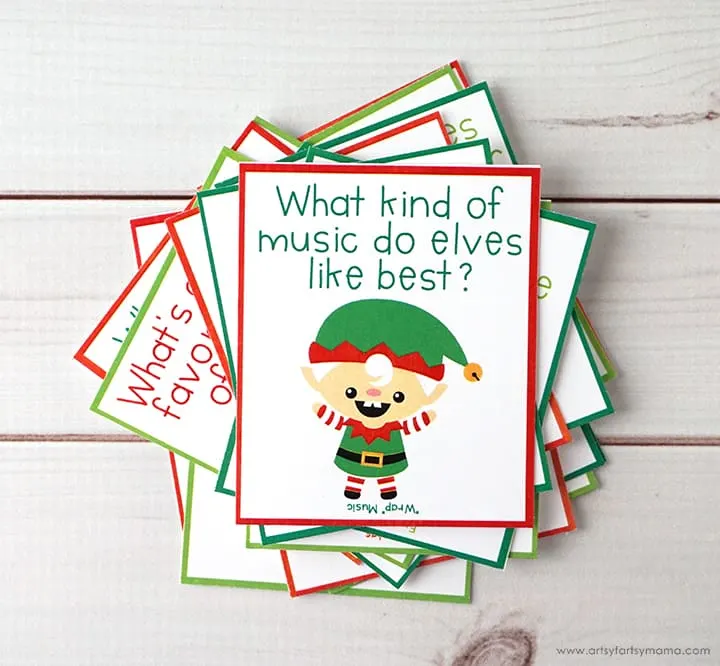 Kids will love reading and telling these hilarious elf jokes. The jokes can be printed and then cut out so children can take them wherever they want as they tell the jokes to friends and family.
Countdown To Christmas Grinch Printable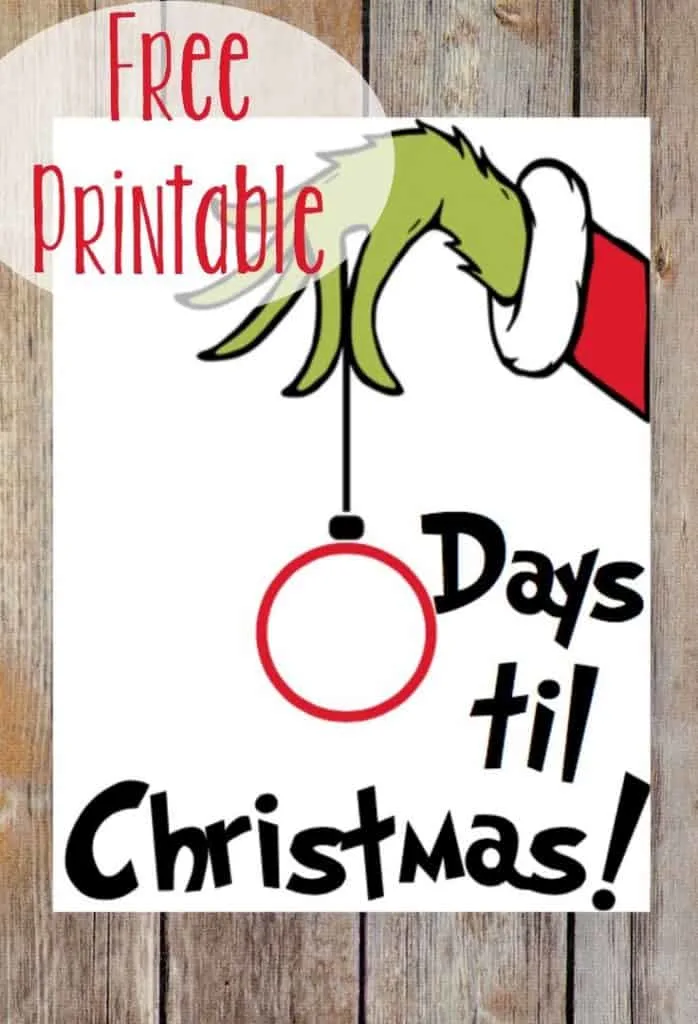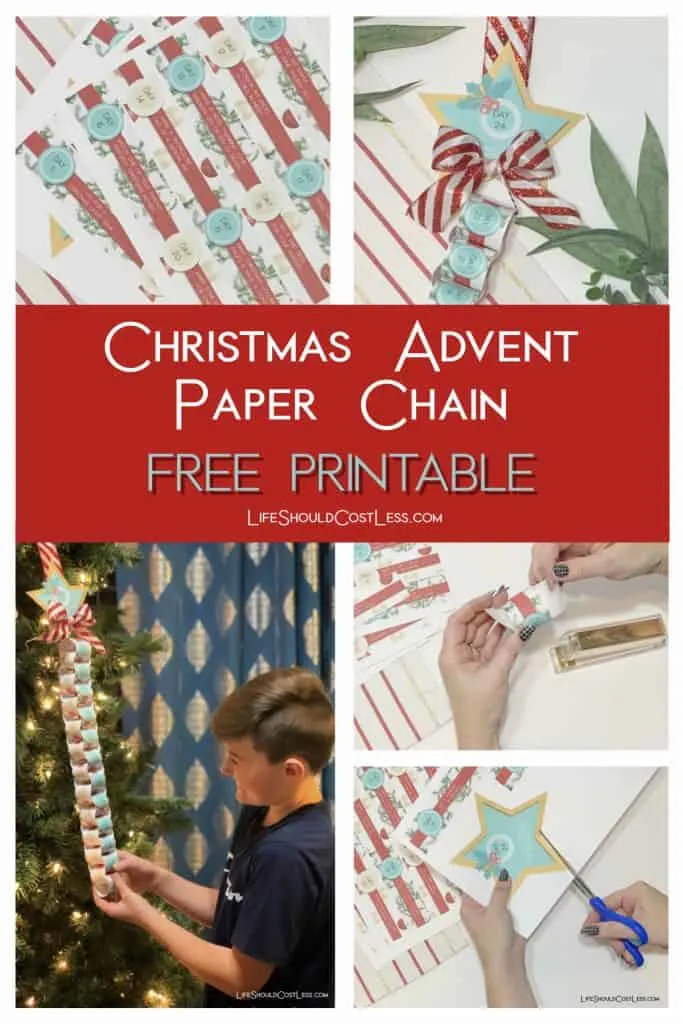 This paper chain is not only a countdown to Christmas, but each day comes with a suggested activity to do together as a family and many items are service oriented.
Christmas Confetti Printable Holiday Card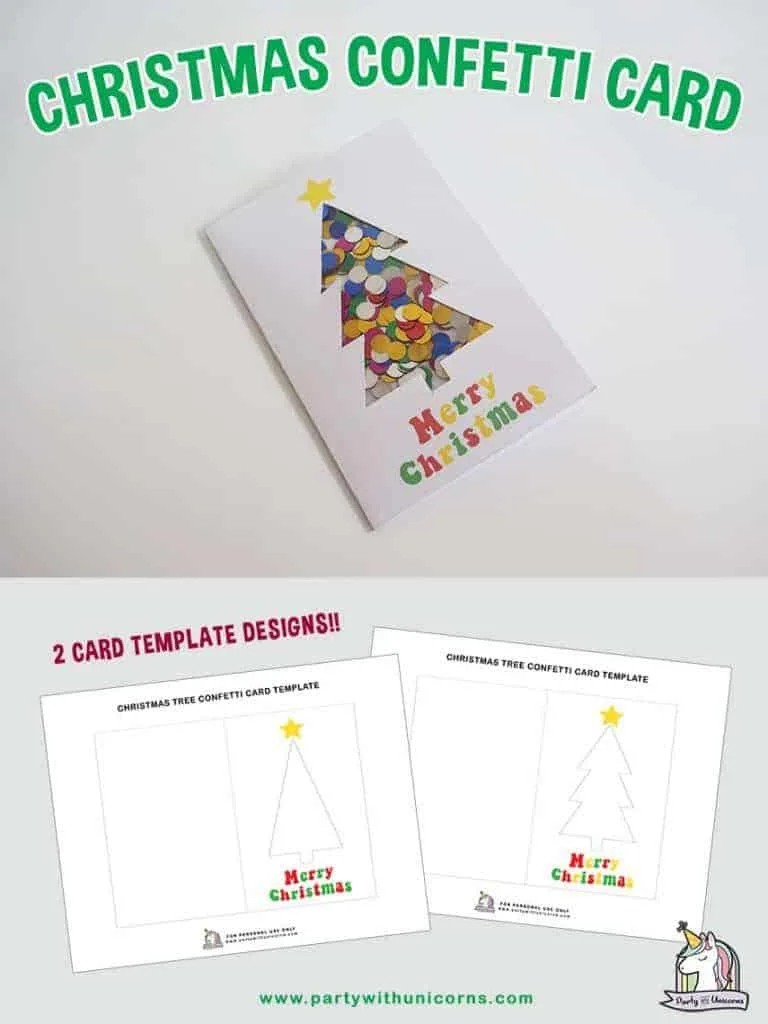 This Christmas holiday card printable is a great way for kids to get crafty and creative.
That wraps up my list of these fun free (obviously not counting the cost of ink and paper)Christmas activities to do with kids!
Thanks so much for stopping by my site! If you liked what you saw, please make sure to share it via social media!O
Other ways to show your support are to follow and/or interact with me on Pinterest, Instagram, Facebook, YouTube, or by Subscribing To My Emails List.
If you ever purchase suggested products through Amazon, the cost to you remains the same, but I make a small commission on everything in your cart. Also, if you ever need to buy it again, you can always come back to my site for the link…just sayin';).
If something was particularly helpful and you would like to donate directly to my site, you can do so via PayPal, here. I'm a single mom of four, so every little bit helps. Thanks again! ~Sarah
P.S. If you liked this post, you're going to want to check out my entire free printables section , my roundups section, as well as my Christmas time posts.