My favorite part of Christmas has got to be the part where it just seems to naturally make you nostalgic and want to spend even more time with your family…at least it does that for me anyway.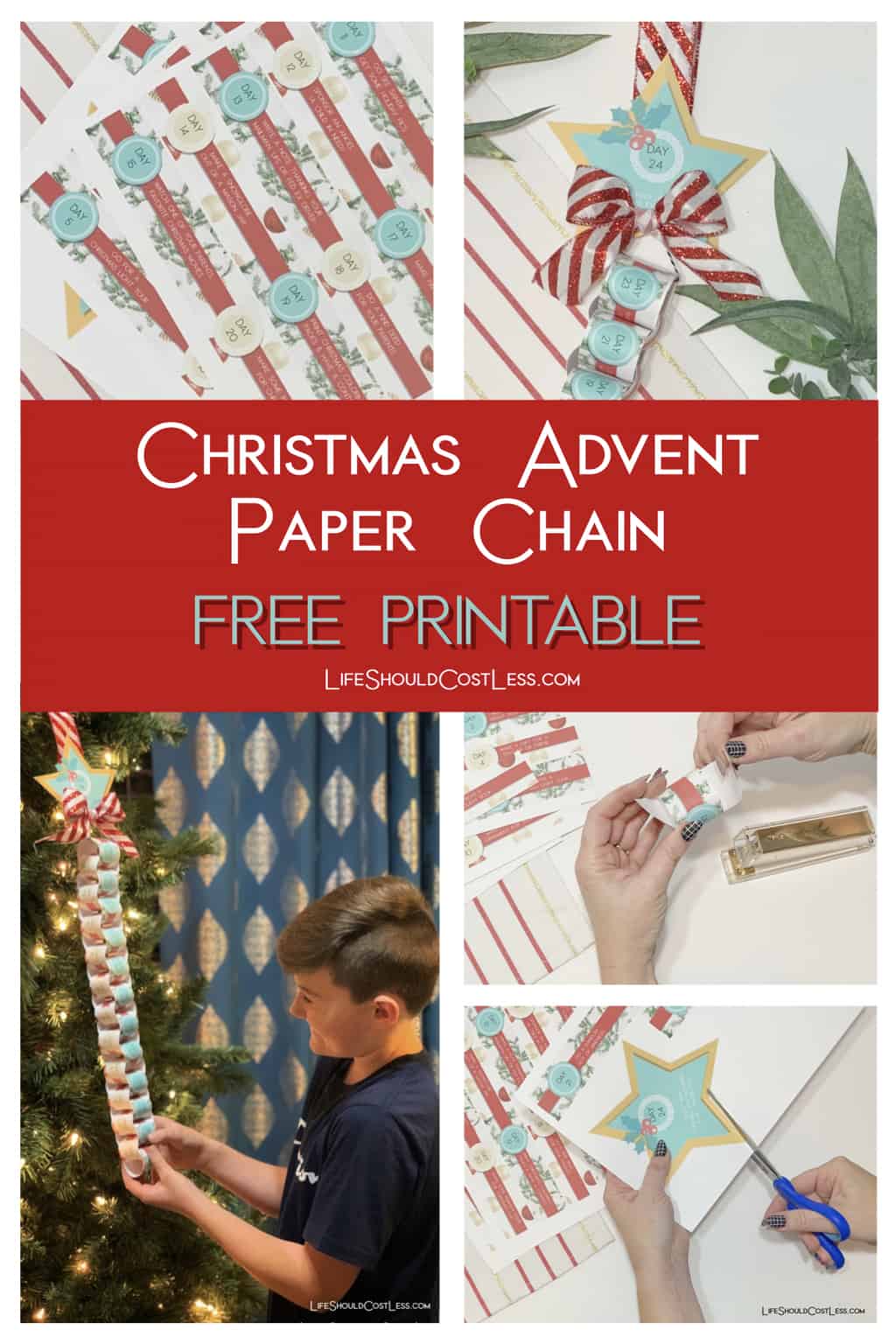 One of my favorite craft projects to do as a kid around Christmas was to make those paper chains, out of colored construction paper, to count down to Christmas.
So, I had my super talented cousin design us a paper chain advent free printable, but on this countdown, it includes a bit of a "Christmas Bucket List".
Each day on the countdown, it gives a suggestion for one fun or service oriented thing to do that day.
Before I share the free printable and directions for how to put it together, I wanted to share with you links to five of my other "Christmasy" posts that you're also going to love.
Now back to our Christmas Advent Paper Chain Free Printable Kids Craft!
Things you will need to make this project:
It's such a super simple project, especially if you watched the above video already.
We basically just print them out, (links to the pdf free printables found below), cut them out, and create a paper chain like we did in elementary school.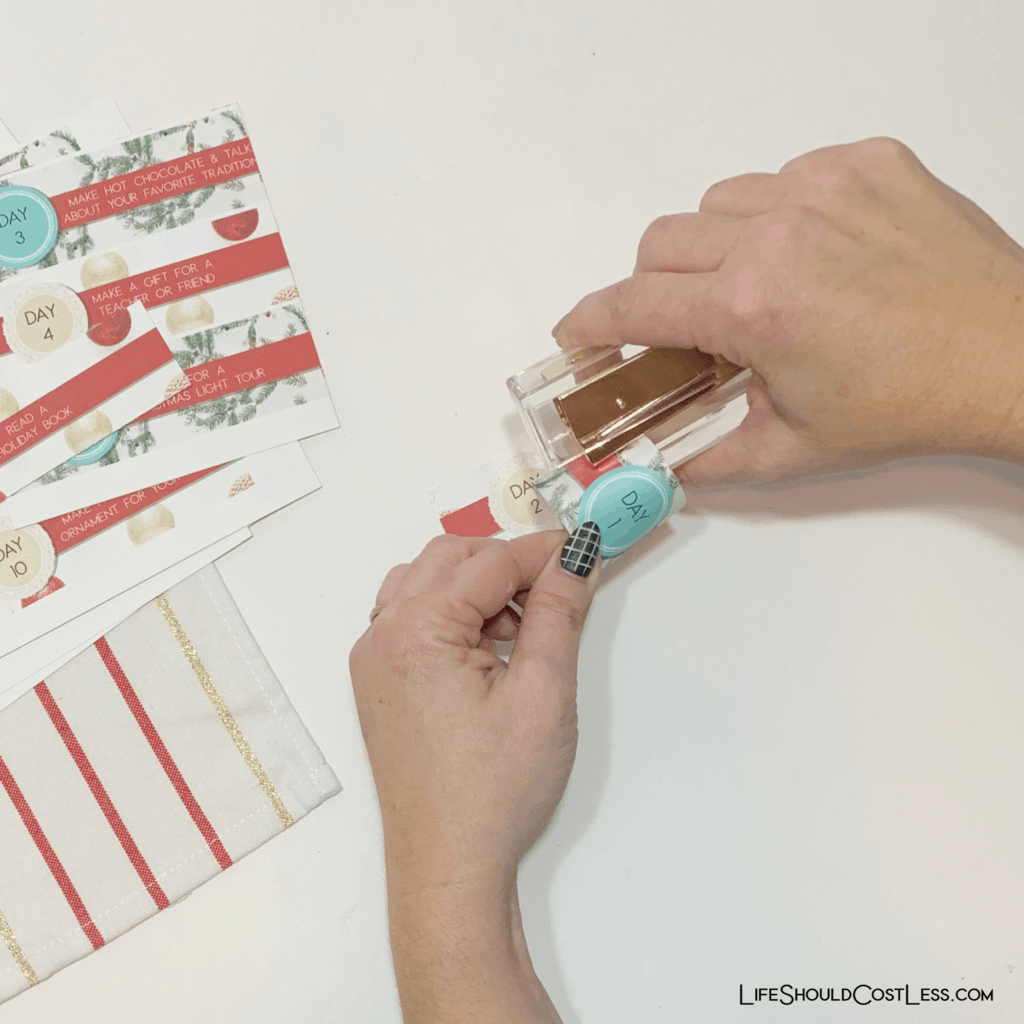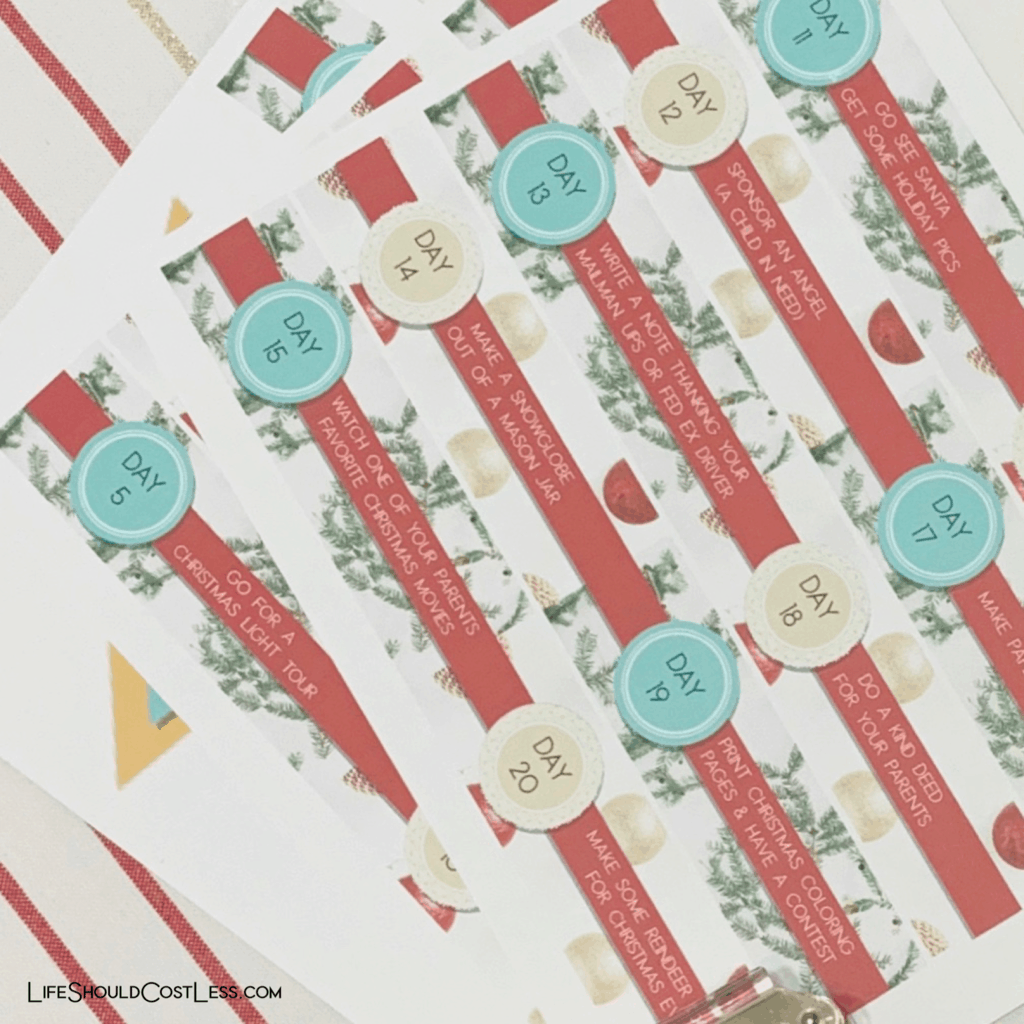 Anyway, here are the pdf's of the free printable to download and print out:
Remember that my "free printables" are for personal use only.
Any other use needs to be purchased from me or have written permission to share.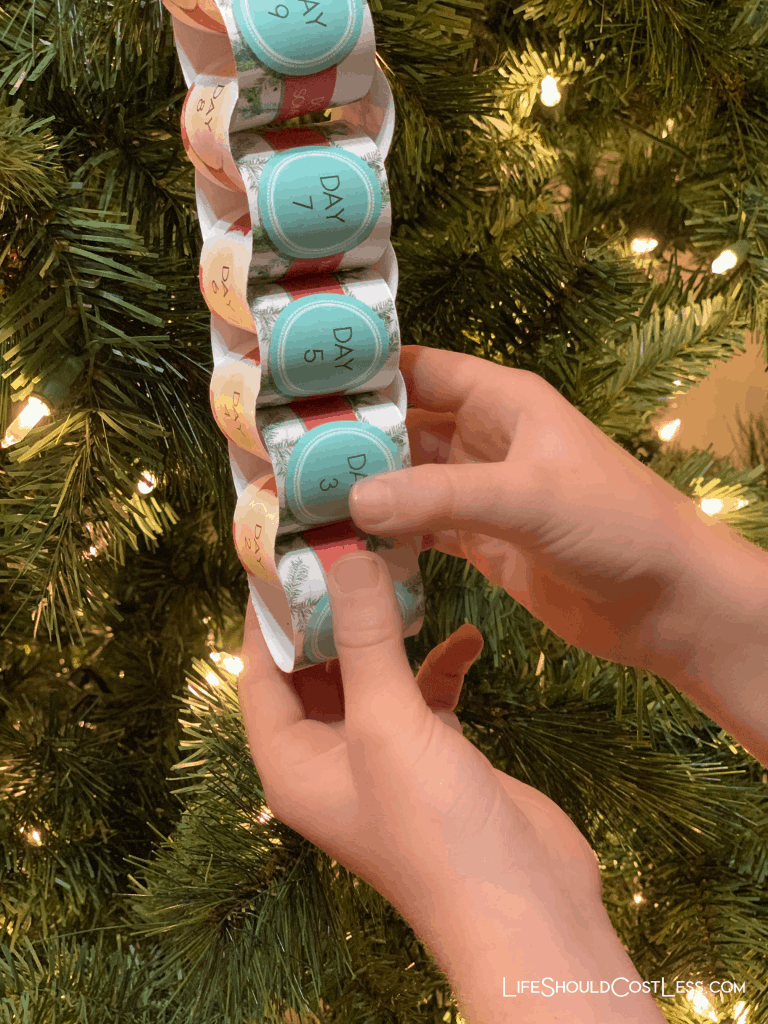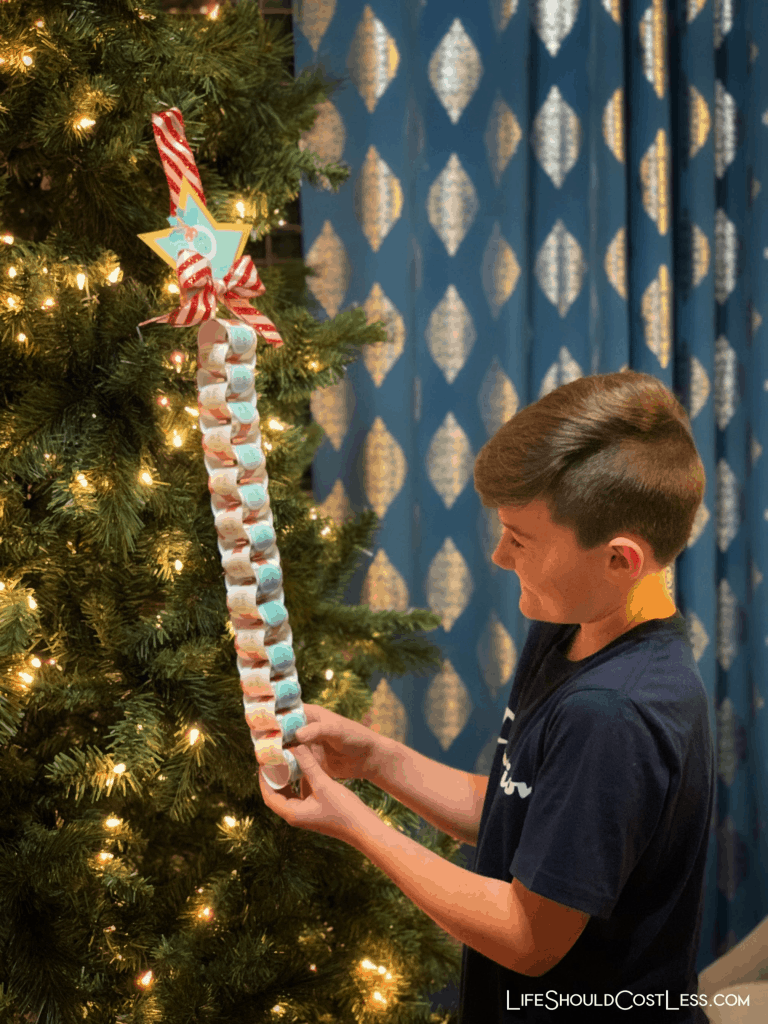 Just attach a (optional) pretty bow and you're good to go! It looks super cute attached to a wreath, or on the Christmas tree.
I recommend this project for bigger kids, but it's something that could be super fun to create with little ones with a little supervision.
Thanks so much for stopping by my site! If you liked what you saw, please make sure to share it via social media!
Other ways to show your support are to follow and/or interact with me on Pinterest, Instagram, Facebook, YouTube, or by Subscribing To My Emails List.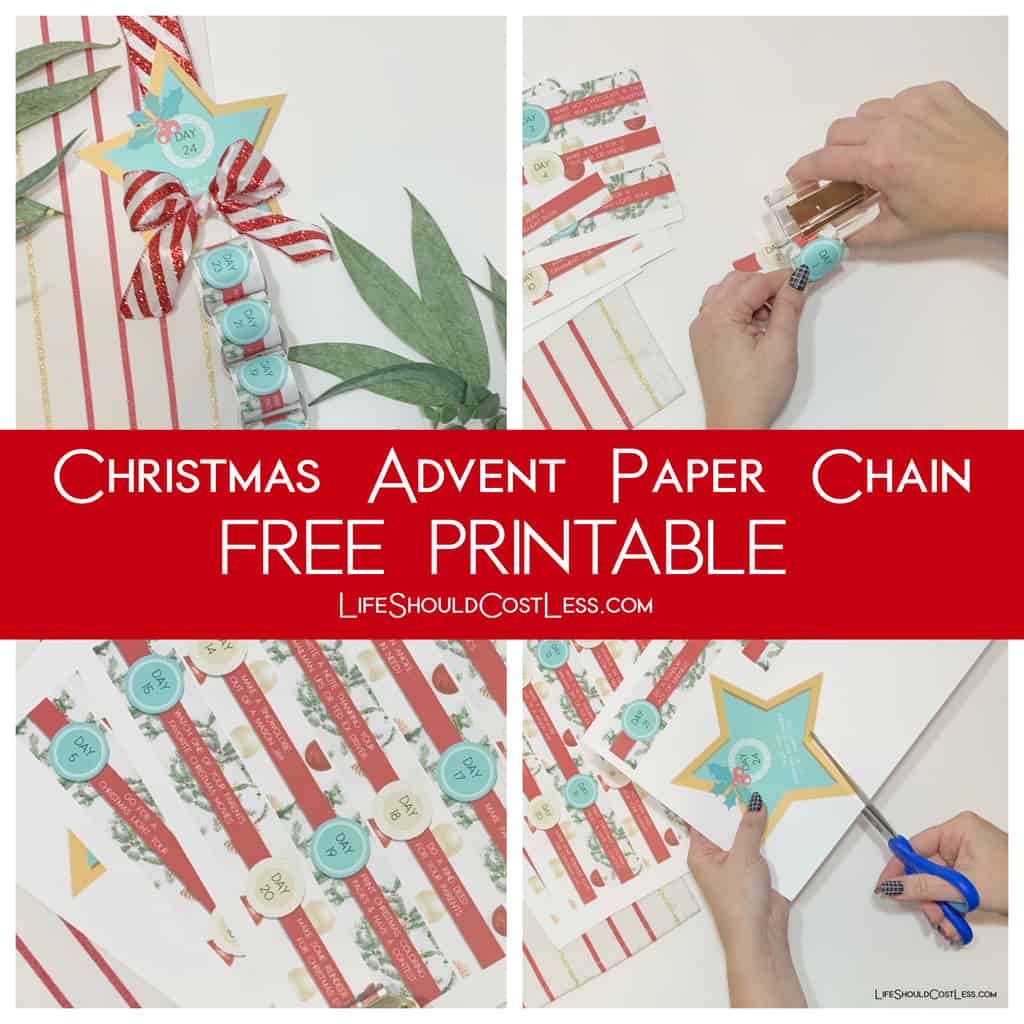 If something was particularly helpful and you would like to donate directly to my site, you can do so via PayPal, here. I'm a single mom of four, so every little bit helps. Thanks so much! ~Sarah
P.S. You may also want to check out my Free Printables Section, as well as my Christmas Time Section.
Here are links to five of my other "Christmasy" posts that you'll also love:
And one more good Pinterest image for good measure 😉 .