I'm REALLY PICKY when it comes to liking cheeseballs. I don't like anything in them that tastes funky, like pineapple…the sweetness just makes me want to gag! Luckily, my mom makes a super yummy cheeseball that has just the right blend of ranch and garlic. The other ingredients are good too☺! This recipe was really just too good not to share, so I'll get right down to it. FYI, there is now a made with greek yogurt instead of cream cheese version of this recipe, found here.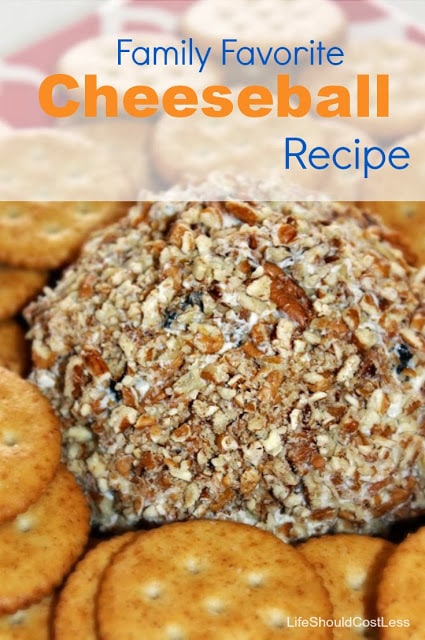 3 pkgs of Cream Cheese
1 & ½ cups of Grated Cheddar Cheese (medium or mild)
1 package of Ranch Dressing Mix (or 2 T My Ranch Mix)
1 can Chopped Olives
1 T Grated Garlic (½ T if you sub with powdered)
½ Onion (finely chopped)


Combine all ingredients in a large bowl. Mix well, I like to use a Potato Masher and it does a great job to simplify the process. Separate mixture into three balls. Then roll in chopped nuts, I use pecans. I serve it with whole wheat ritz crackers, but it's good with many different kinds! I think that it tastes best a few hours after preparation as the flavors have had time to blend. Keep covered and refrigerate!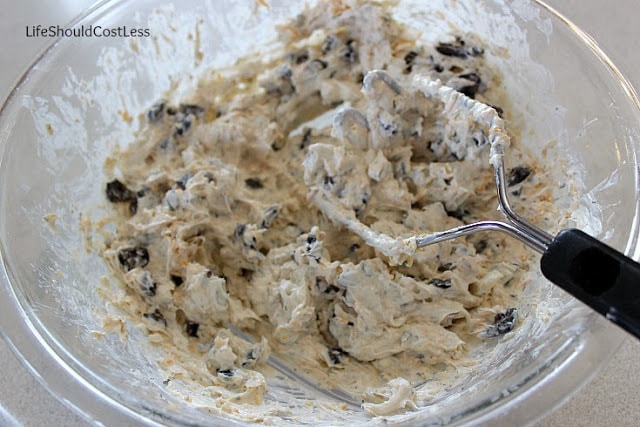 Mash it up!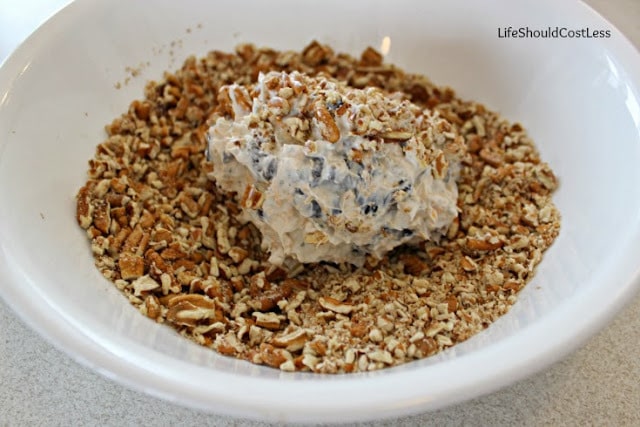 I'm totally spoiled getting to use pecans that came off my grandma's tree…Thanks Mom and Dad!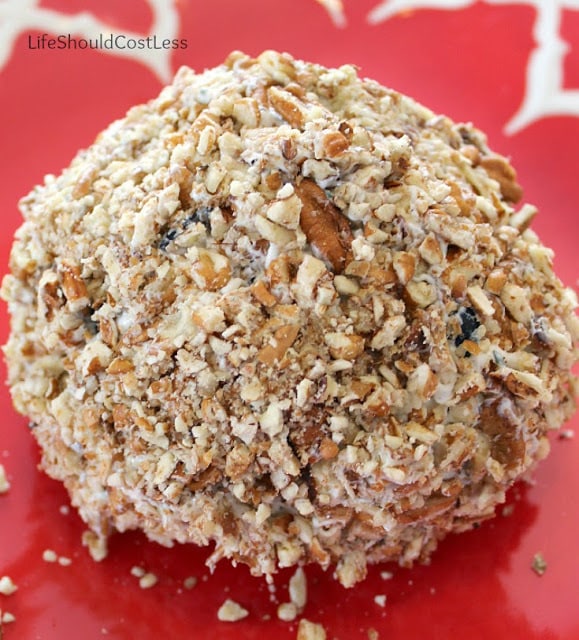 The final product.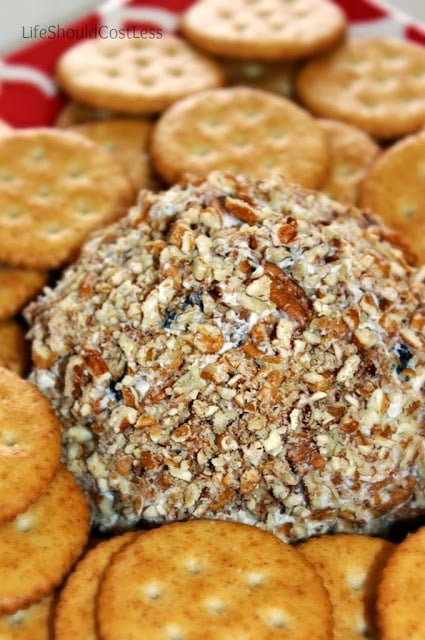 Surrounded by yummy whole wheat crackers!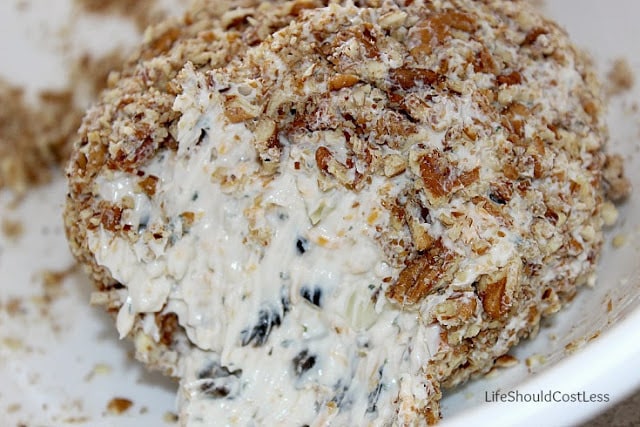 I just had to show you what it looks like inside.