Learn how you can make the tastiest and easiest cold shrimp dip recipe that is made with cream cheese as a base. This appetizer can be used as a dip for crackers, chips, or even as a scrumptious filling for those "fancy" shrimp puffs. There are a lot of versatile options of what to use this shrimp "dip" for with just this one simple recipe.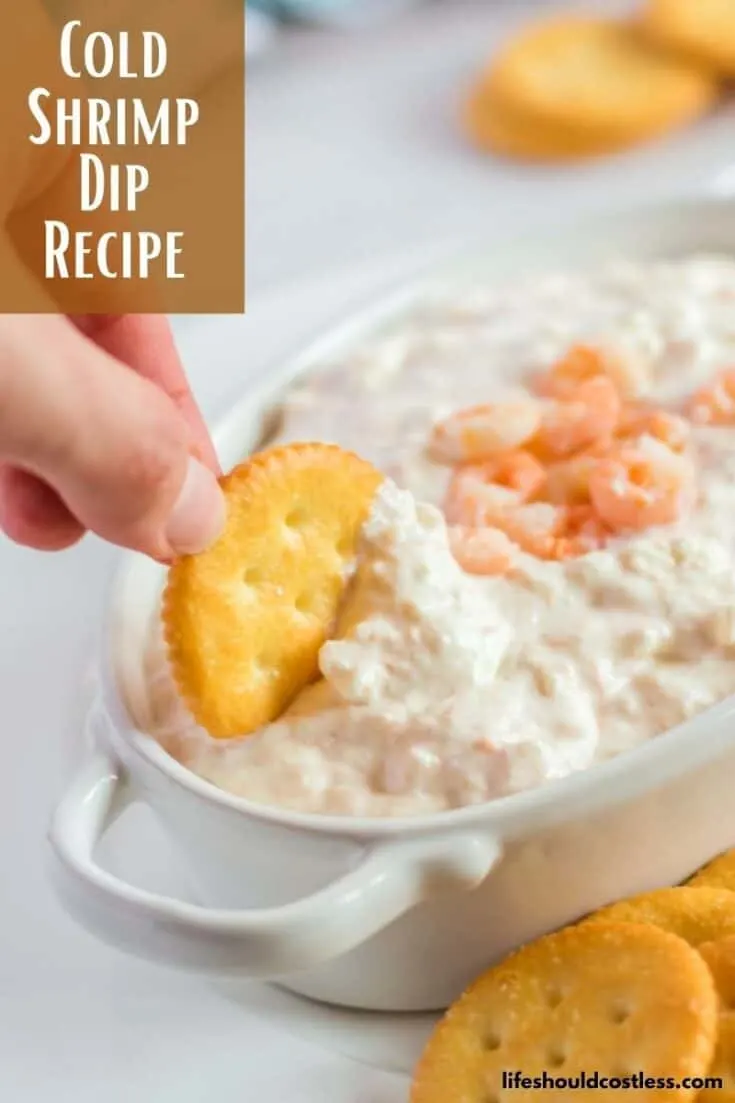 I swear that I used to gain five pounds on this simple dip recipe every single Holiday season (during my fluffy days), so you are forewarned that it is THAT good…and THAT addicting.
Though it can be made year round for any type of gathering you may have whether it be for game day, a pot luck, or if you are just inviting some friends over.
I just had to share Grandma's super easy Cold Shrimp Dip Recipe, that is made with cream cheese and horseradish.
This recipe is honestly so easy to make, that I am not going to share a video tutorial like I usually do because you just dump and mix (minus chopping an onion).
It's that simple…so we are going to start out with me showing still images of the process for making it, which will then be followed up with a free printable recipe card.
---
---
Here we go, learn how you can make the best shrimp dip ever, it is literally one of the tastiest appetizer recipes:
I like to show you the ingredients all laid out, so that you know exactly what to buy. Keep in mind that you can always buy generic products to save money.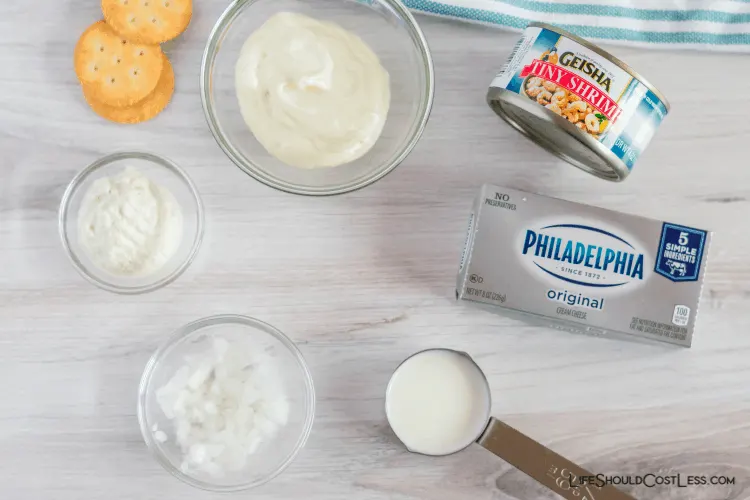 Now we dump all of those ingredients into a medium-sized mixing bowl.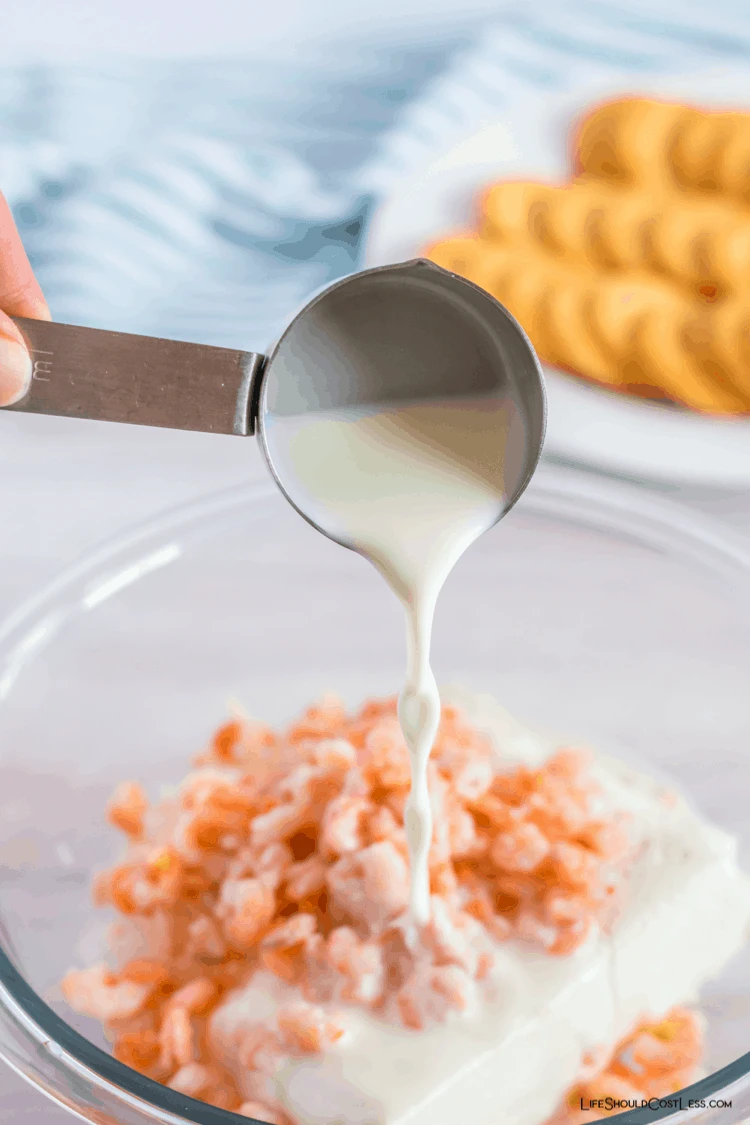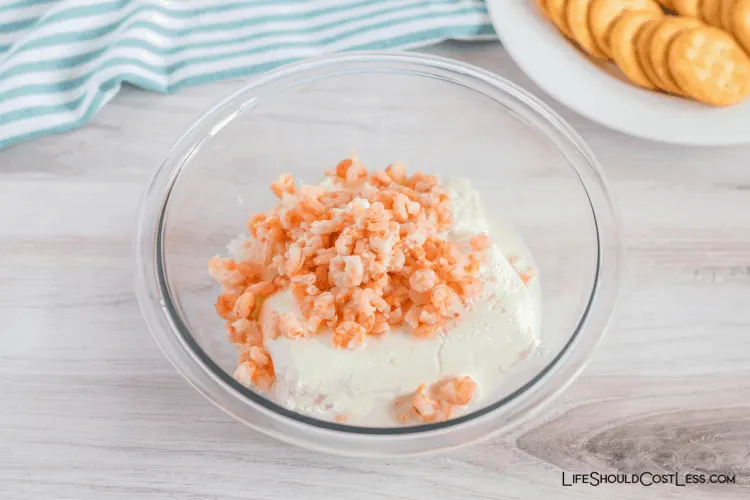 Next, we mix until it's smooth… you can easily do this by hand with a spoon, or simplify it by using a potato masher… or a hand mixer is really your best option to make it super easy.
Put the dip in a cute dish, and you can garnish it with a few more shrimps on top.
I like to serve mine by surrounding the dish with Ritz crackers, but it's also super tasty with ripple potato chips and can even be used as a filling for shrimp puffs.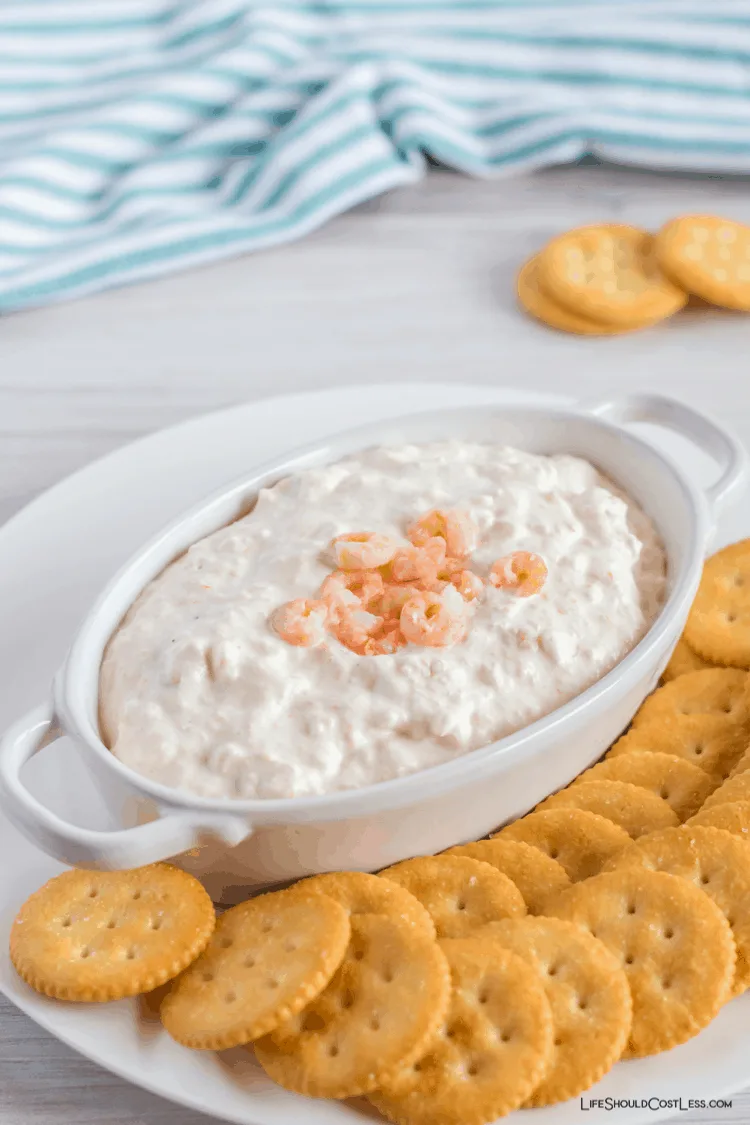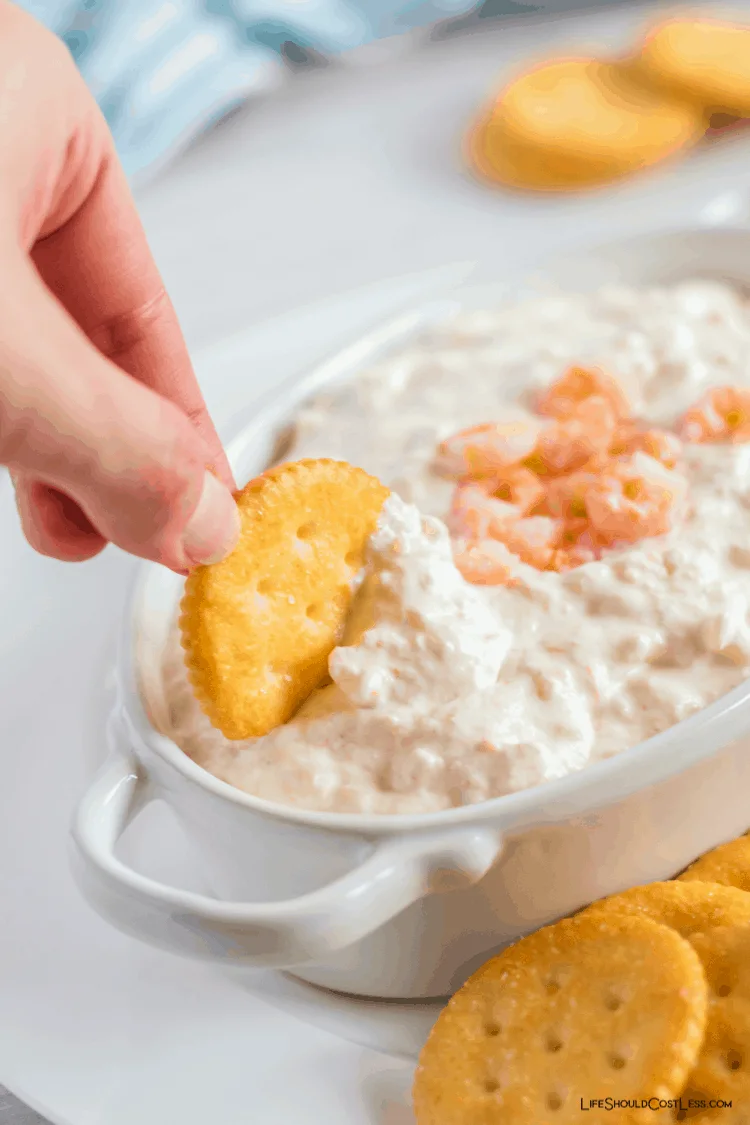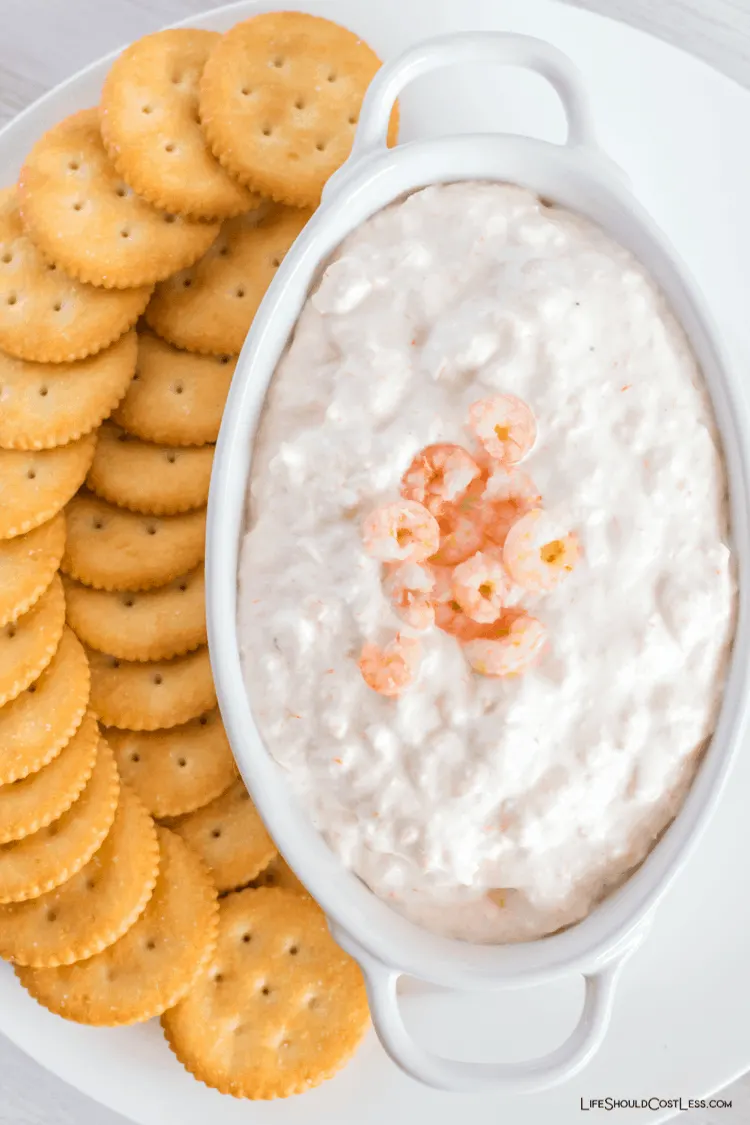 Can you believe that this Shrimp Dip recipe is that easy?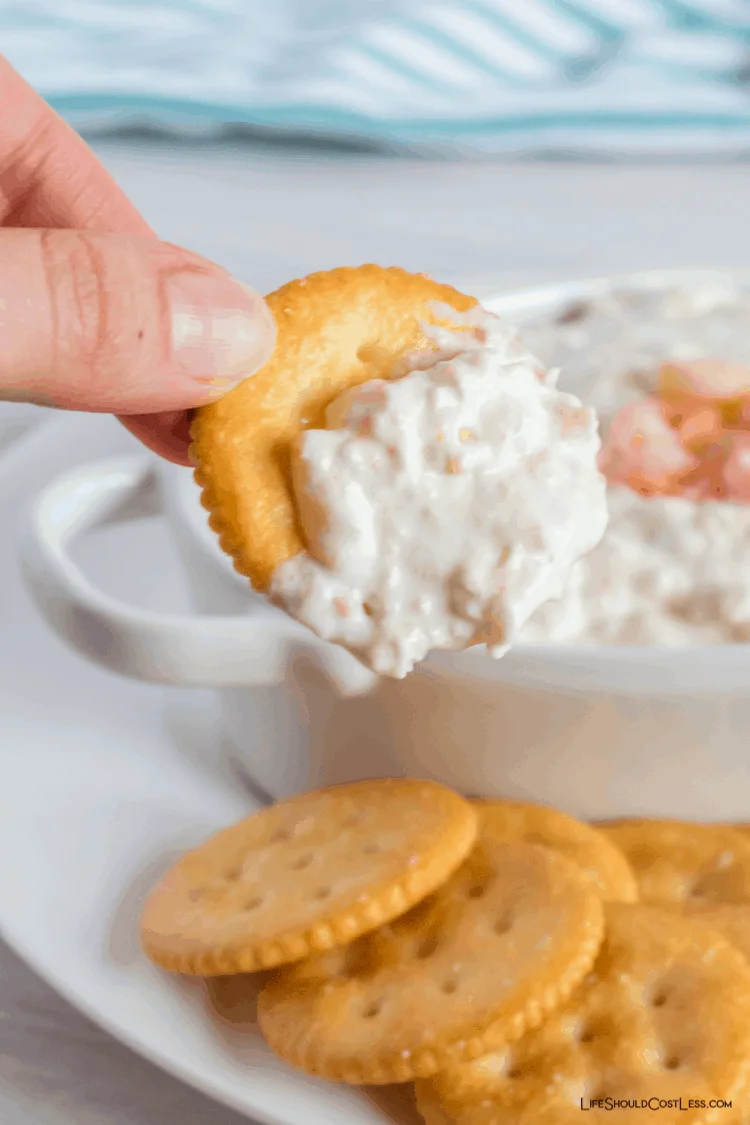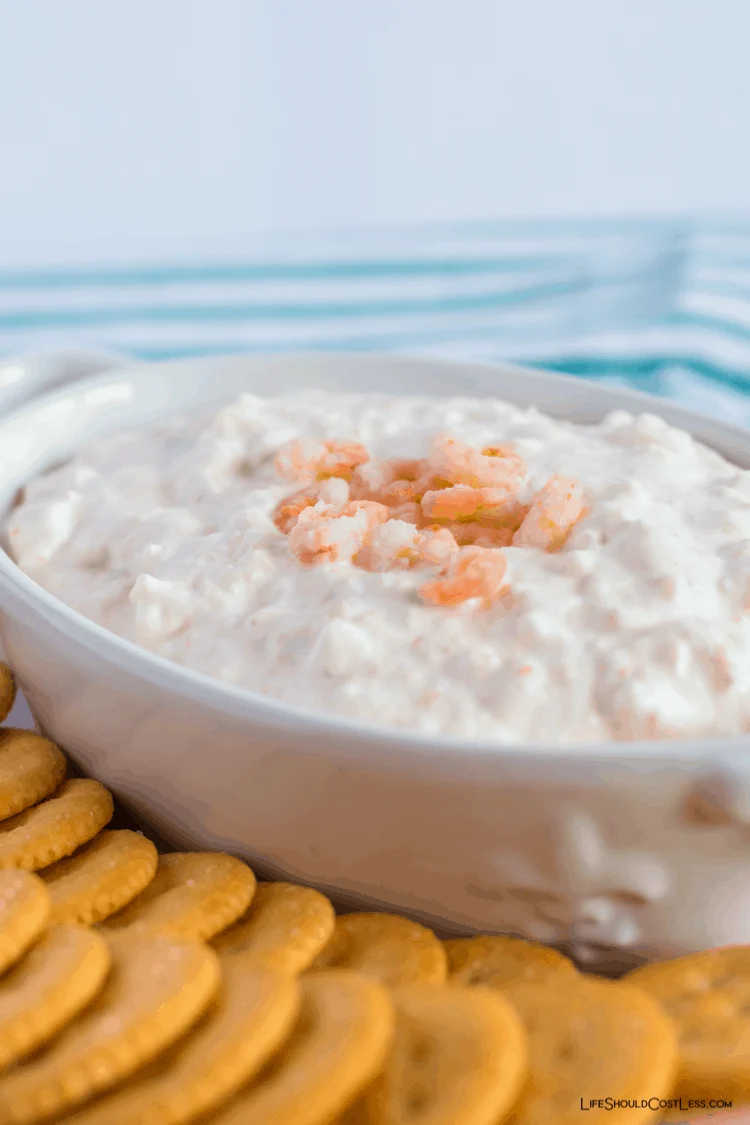 Now on to the shrimp cheese dip recipe: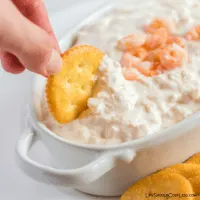 Grandma's Famous Shrimp Dip Recipe
Learn how to make the best easy cream cheese appetizer, Grandma's Famous Shrimp Dip Recipe. It can be for dipping crackers, or filling for shrimp puffs.
Ingredients
1 Package Cream Cheese
1/2 Cup Mayo
2 Tablespoons Horseradish
1/4 Cup Milk
1/4 Cup Onion (cut into small chunks)
1 Can Tiny Shrimp (drained)
Instructions
In a medium sized mixing bowl, add all the ingredients.
Mix until smooth.
Serve with ripple chips or crackers or it can be used as a filling for Shrimp Puffs.
Cover tightly and store in refrigerator. Best to use it within a couple or so days.
Mix well before serving. Can garnish with more Shrimps on top.
Notes
Tastes best when it has chilled in the fridge for at least a couple of hours prior to serving, this allows the flavors to blend nicely...just make sure to stir it well before eating/serving.
Can be served with crackers (such as Ritz), chips, or used as a filling for Shrimp Puffs.
Nutrition Information
Yield

24
Serving Size

1
Amount Per Serving
Calories

47
Total Fat

5g
Saturated Fat

1g
Trans Fat

0g
Unsaturated Fat

3g
Cholesterol

6mg
Sodium

49mg
Carbohydrates

1g
Fiber

0g
Sugar

0g
Protein

0g
These caloric amounts are automatically estimated by a plugin on my site and should be treated as an estimate.
I told you that this recipe is super simple didn't I?
The key is to make sure that you plan ahead and can let it sit, covered, in the fridge for several hours before you serve it so that the flavors have plenty of time to blend properly…
and don't be surprised if several people ask you for the recipe.
Thanks so much for stopping by my site! If you liked what you saw, please make sure to share it via social media or even send friends the link to this post via email. Thanks again! ~Sarah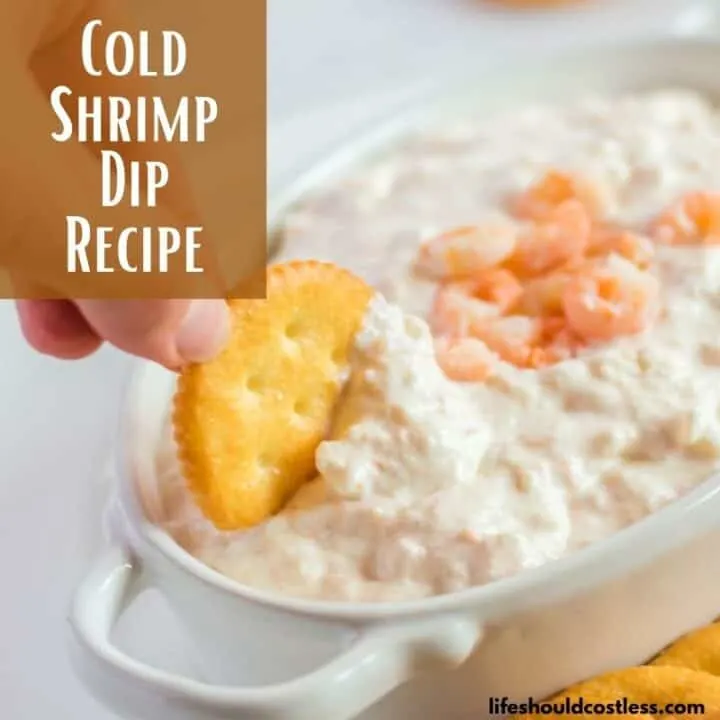 Follow Me
If you would like to subscribe to my email list, go here.
Make sure to follow along via social media, by going here.
If you would like to learn how to really show your support to this site (at no cost to you), go here.
---
Check out my other yummy recipes:
---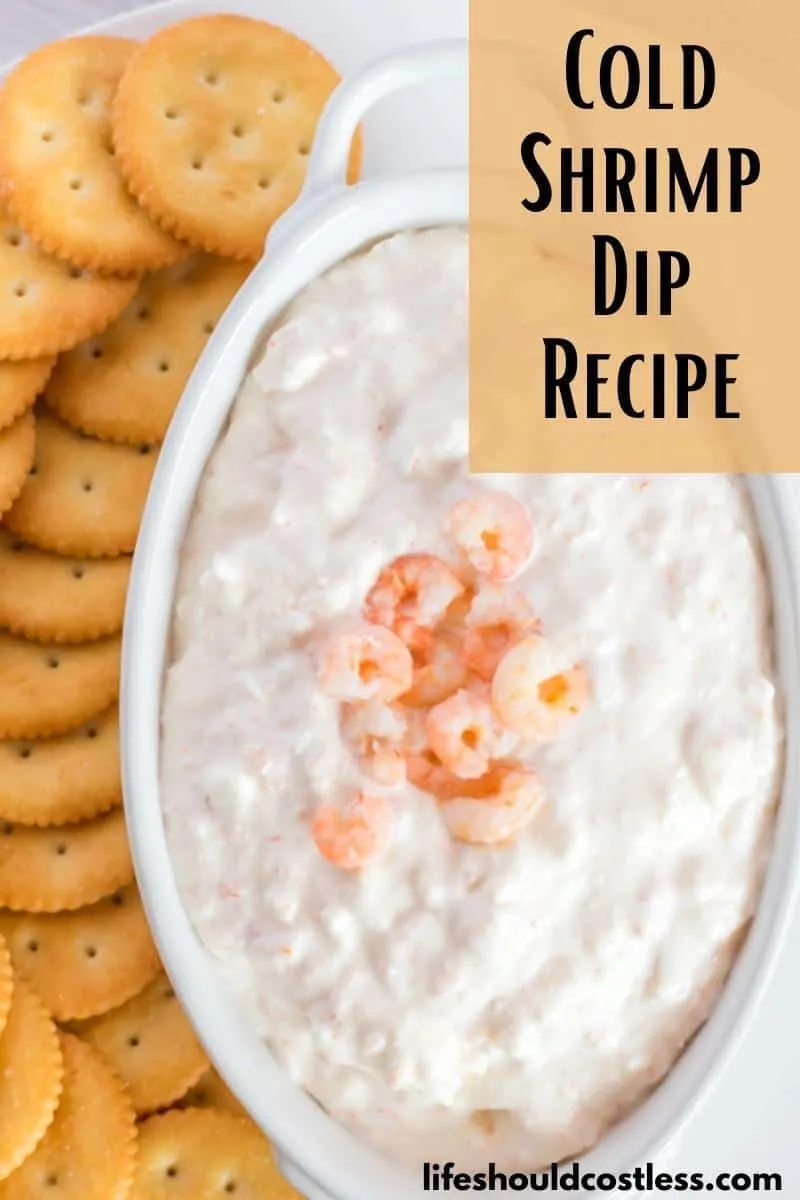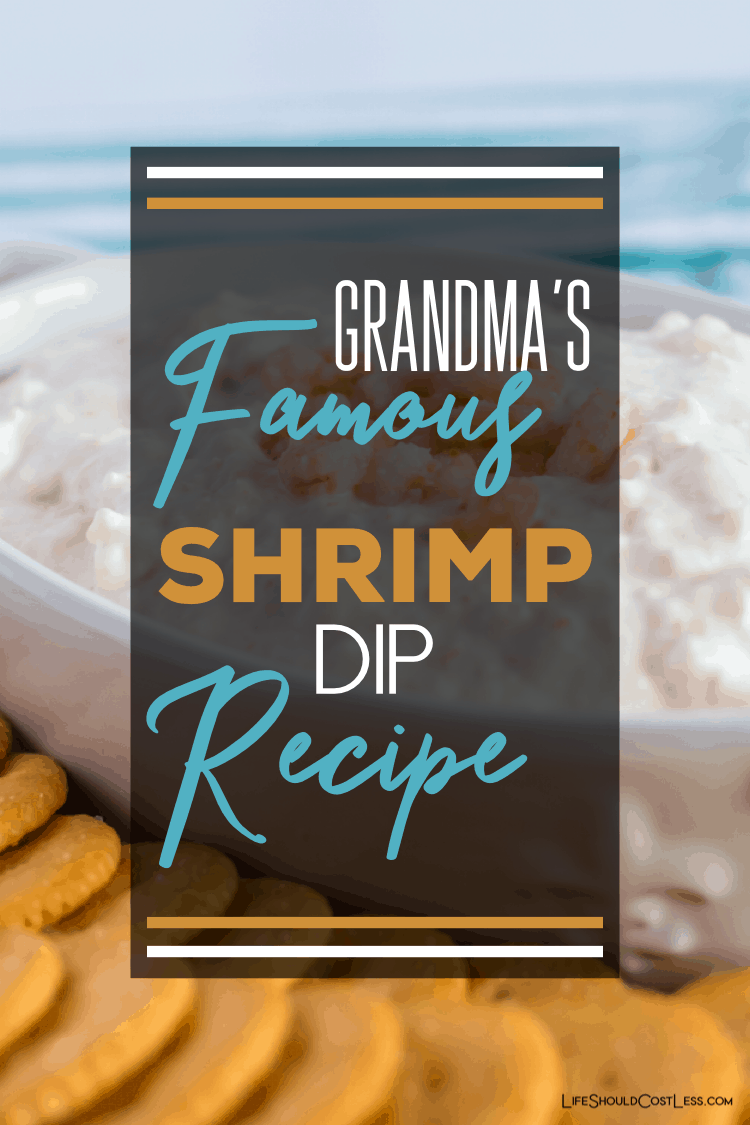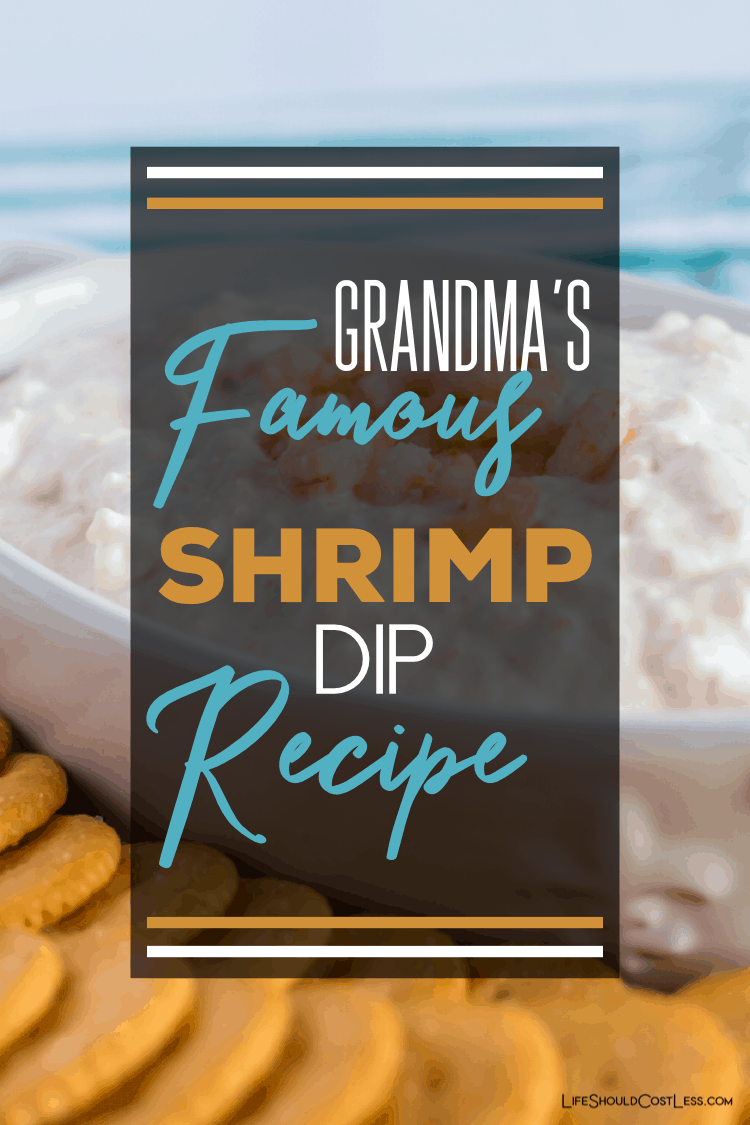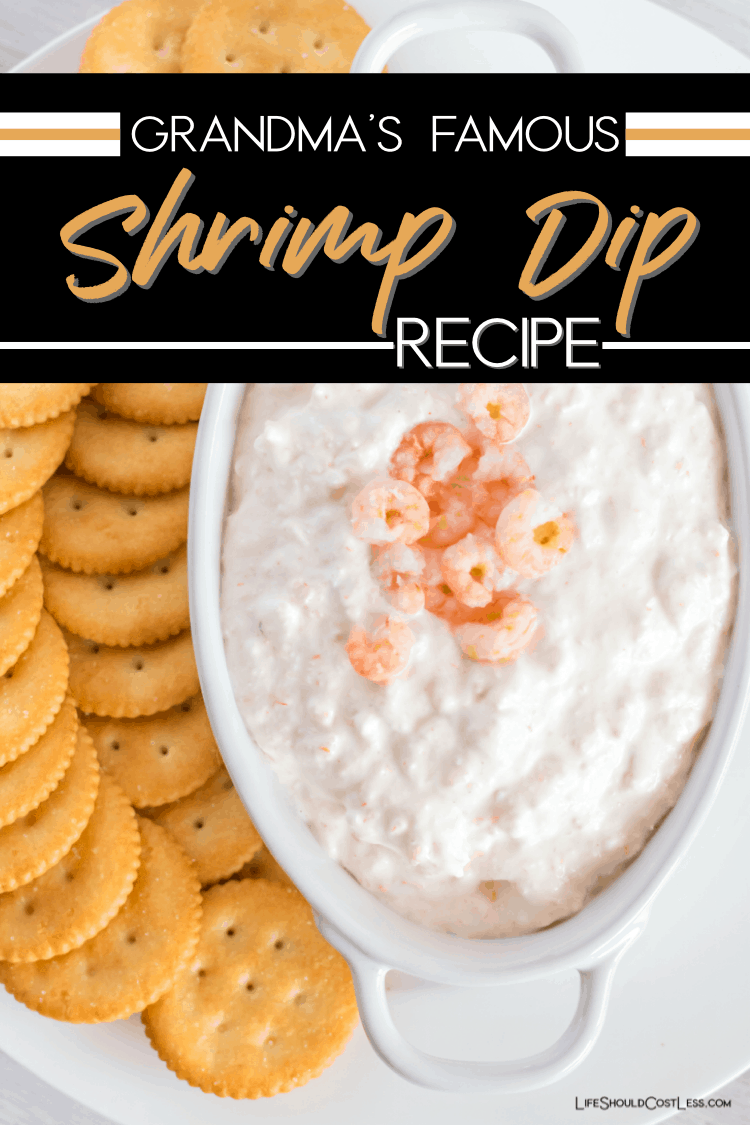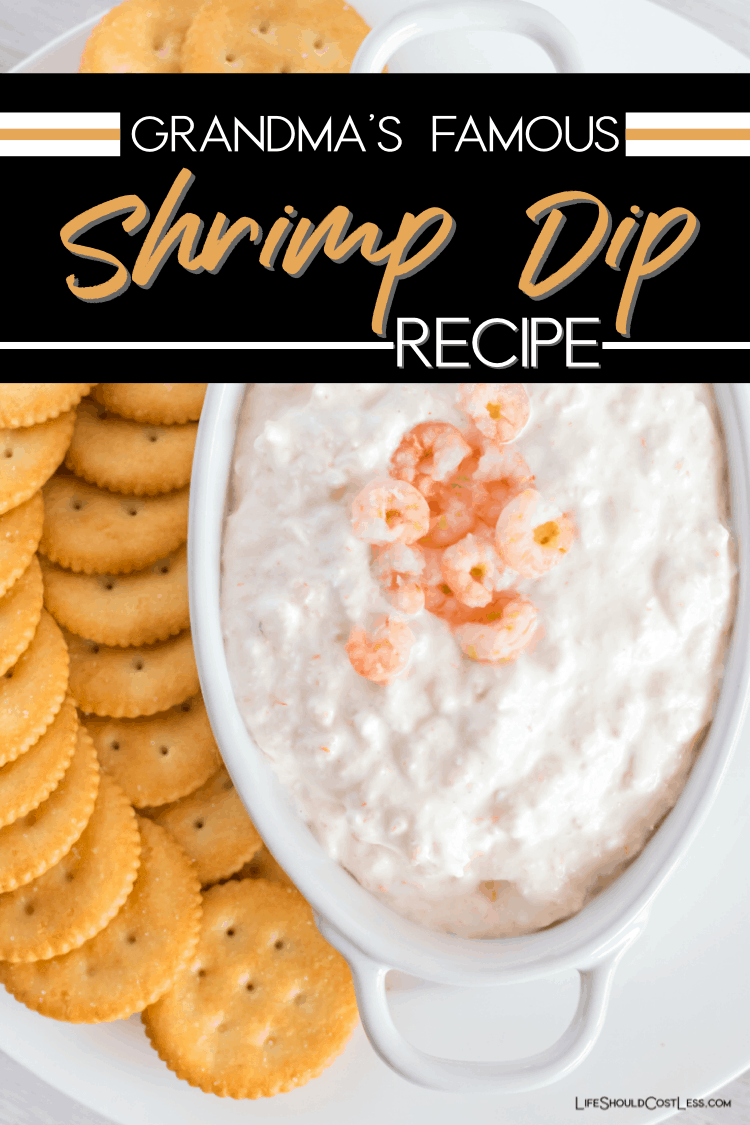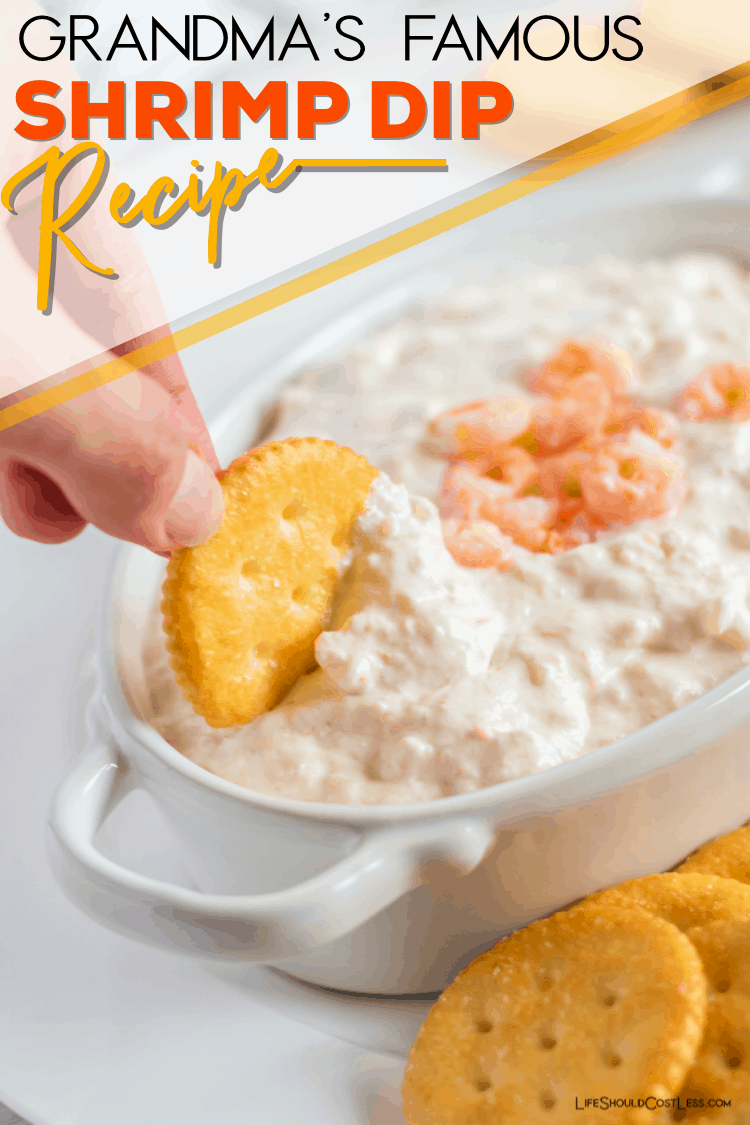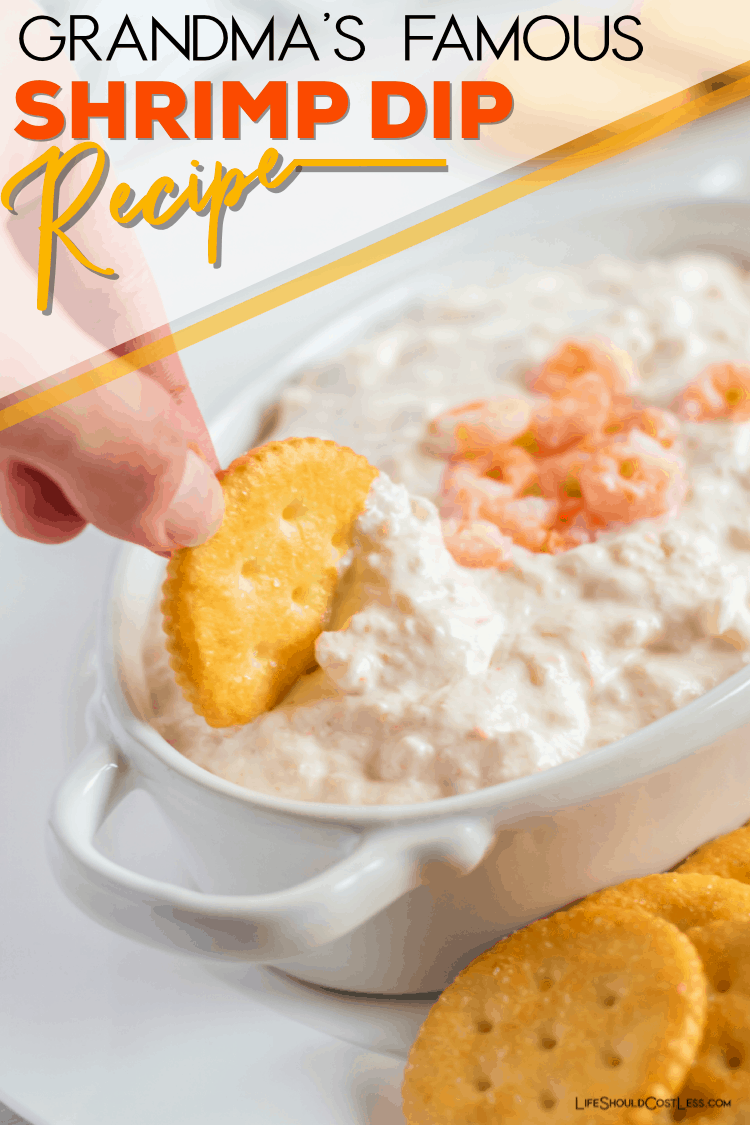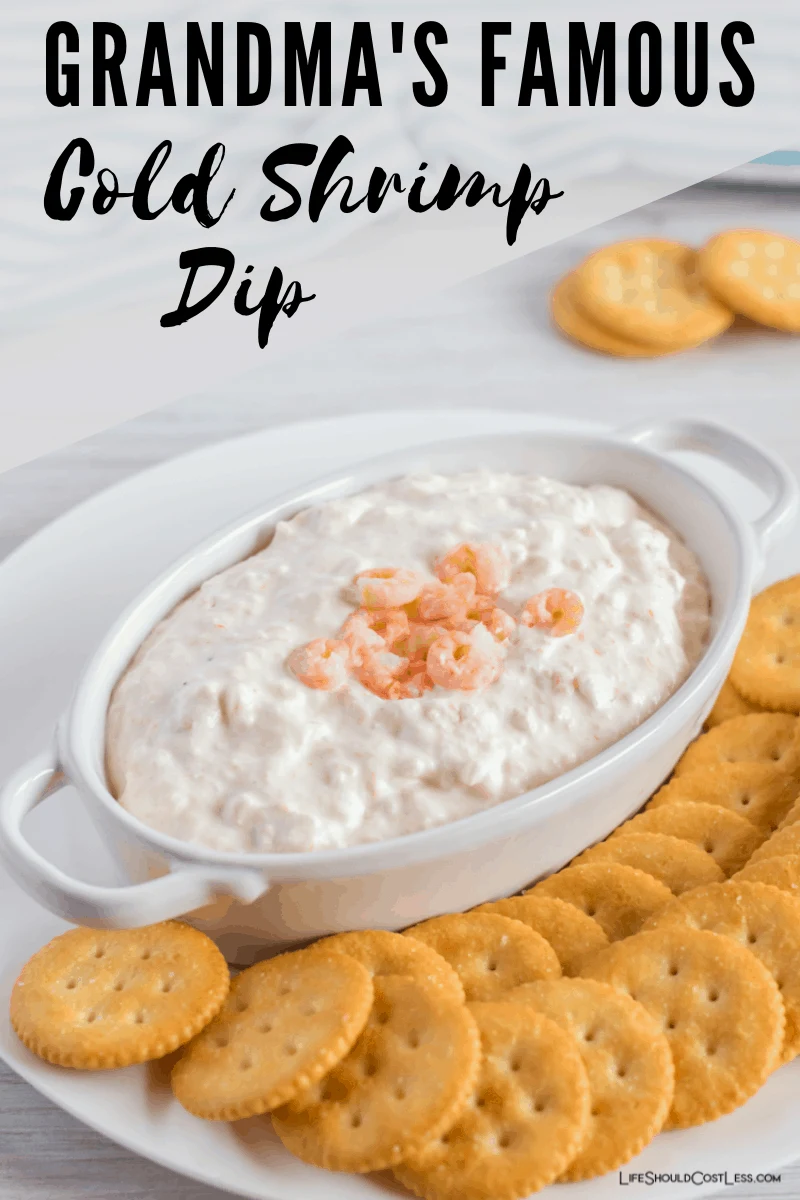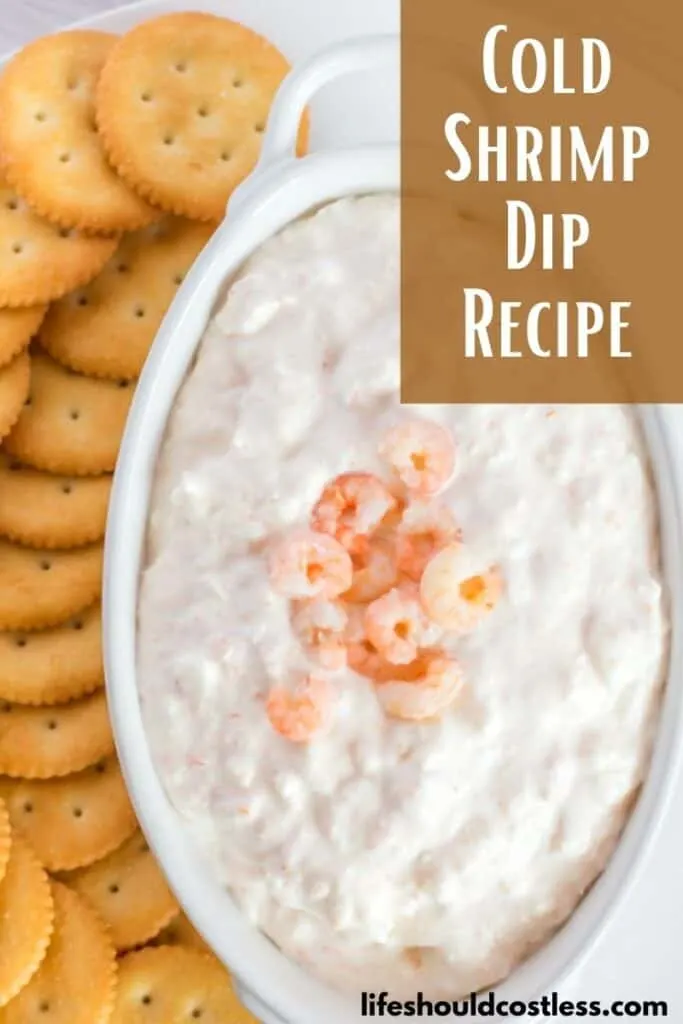 *Reposts: Please note that this recipe post was originally posted to this website on 11/10/2011, but it was in great need of a refresh, and a free printable recipe card, so it now is more user friendly/shareable too. The nutrition information was automatically calculated by a site plugin and should be treated as an estimate only.