Making fun DIY gifts during the holiday season is one of my favorite ways to show the people that I love that I really care. And on top of being personal and unique, DIY gifts are also budget-friendly. Whether you're looking for a cute DIY gift that your kids will love or a cheap stocking stuffer idea, you are going to love this adorable tic-tac-toe game. In addition to being easy (and cheap) to make, it will provide endless amounts of fun for your kids this holiday season.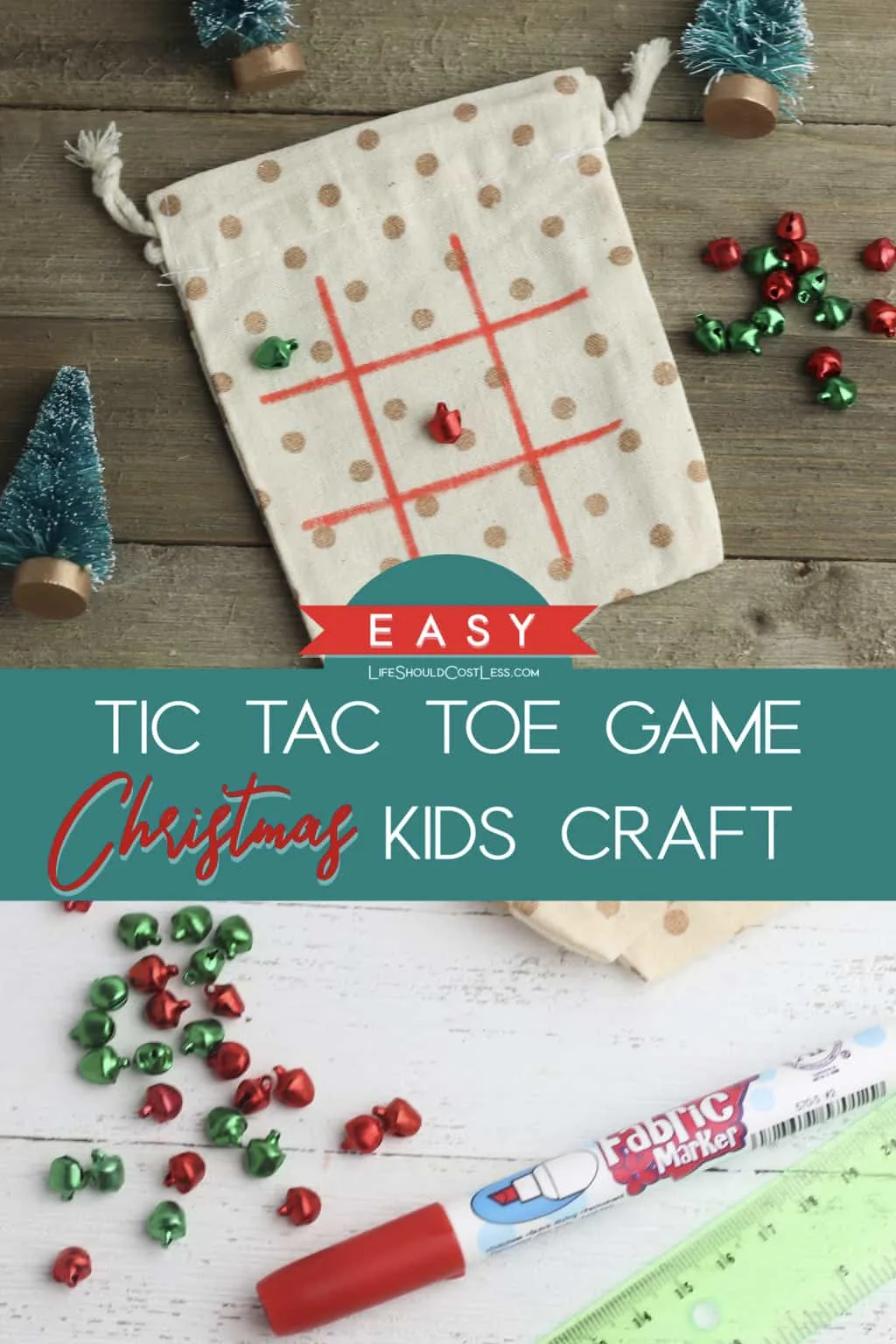 What Do I Need to Make a Tic-Tac-Toe Game?
To make this simple stocking stuffer, you'll need three basic supplies: mini drawstring fabric bags (canvas or thick muslin), a fabric marker, and tic-tac-toe tokens. And the beauty of this simple craft is you can easily make it your own.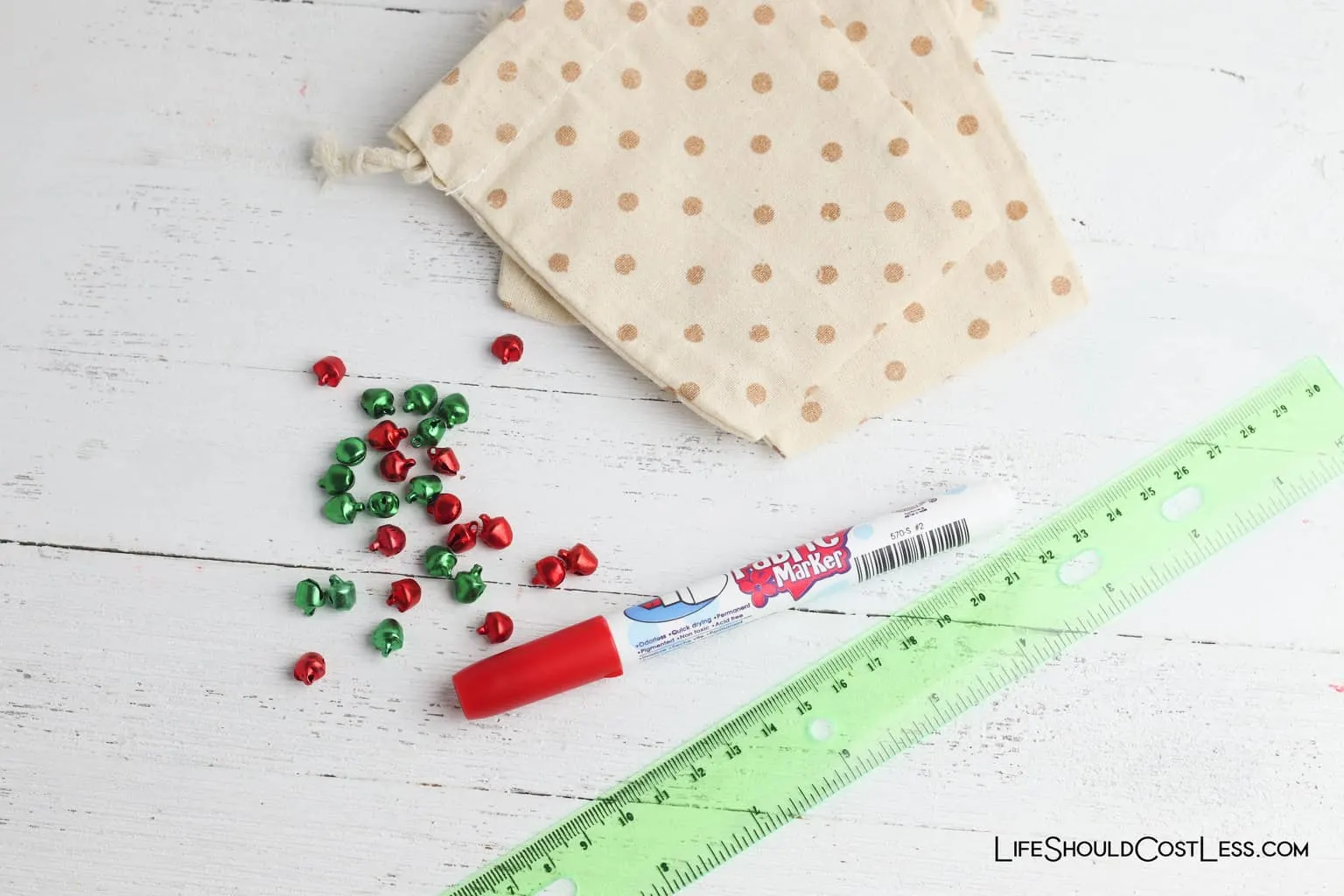 To ensure this game can be used over and over again, I decided to use a small canvas gift bag for my tic tac toe container, (can use thick muslin bags if you can't find canvas). And since it's fabric, I couldn't use a plain marker because it would bleed on the canvas.
Instead, I chose a fabric marker to make this craft. For the last piece of the puzzle, the tic tac toe tokens, I opted for red and green bells to add a little bit of holiday spirit to the gift.
If you're wondering how you can customize this cute stocking stuffer, I have you covered with some additional ideas! Instead of a canvas bag, why not try using a:
Small paper gift bag
Gift card container
Altoid tin
Reusable snack bag
Cute Holiday Print Box from a dollar store.
And instead of bells as tic-tac-toe tokens, why not use these fun ideas:
Painted rocks
Christmas stickers
Mini Christmas erasers
Mini Christmas ornaments
Red and green buttons
There are so many easy ways to create your very own tic tac toe stocking stuffer!
How to Make Easy Tic Tac Toe Game Christmas Kids Craft
Making this travel tic tac toe game is so easy! First, grab your bag and make sure the surface is nice and smooth.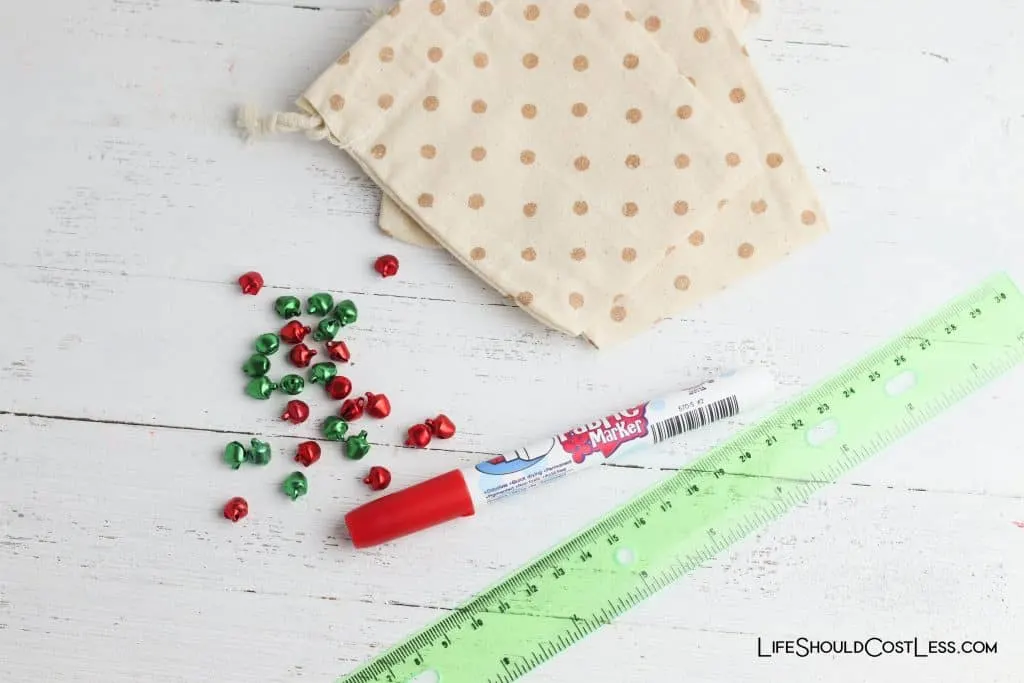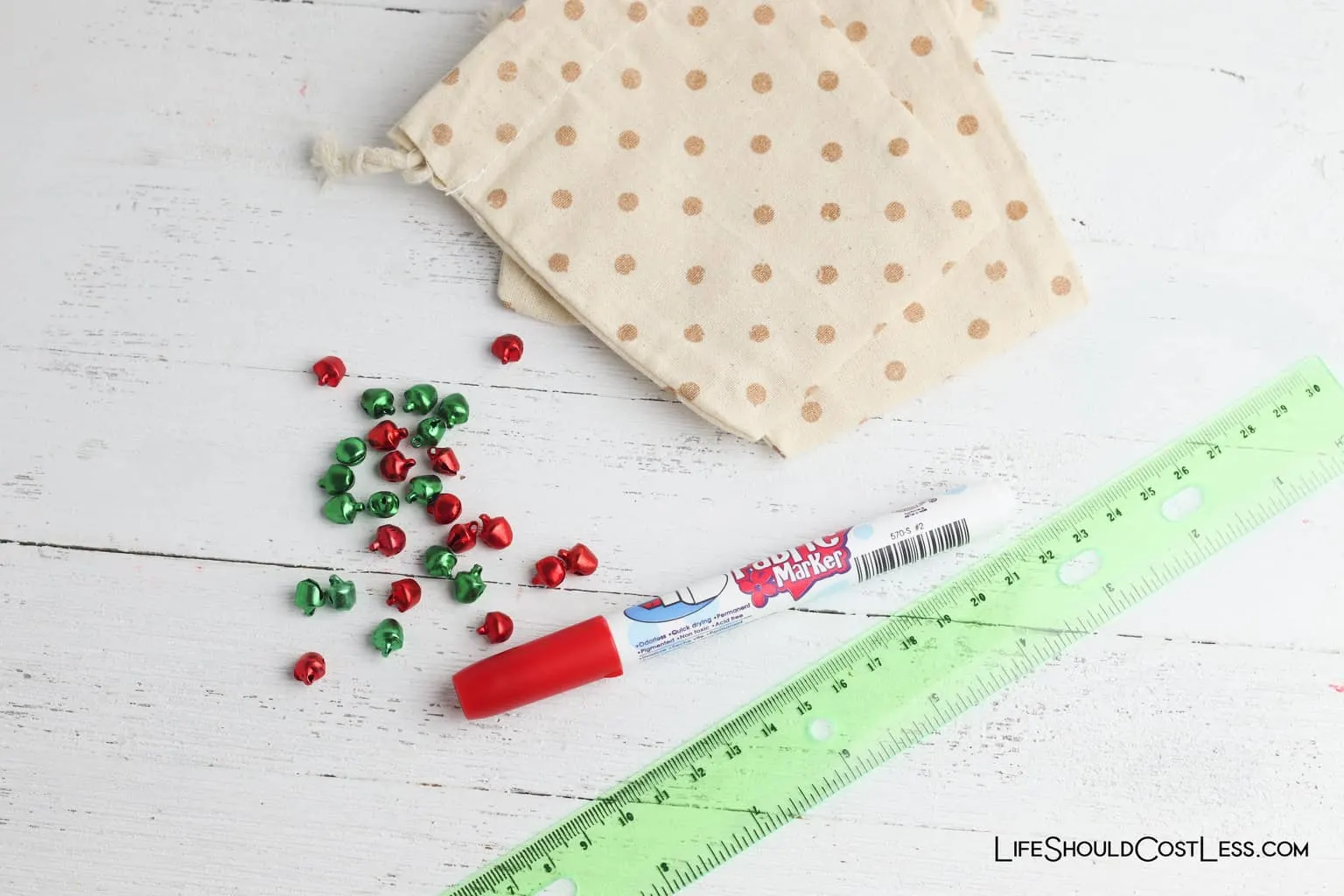 If you're using a fabric bag, you may need to iron out any wrinkles or creases before you start drawing on the front of the bag.
Using a fabric marker, draw two vertical lines and two horizontal lines on the front of the bag to form a grid to play tic tac toe.
You can draw these lines freehand, but I didn't trust myself! I used a ruler to make sure the lines were straight and even as I drew.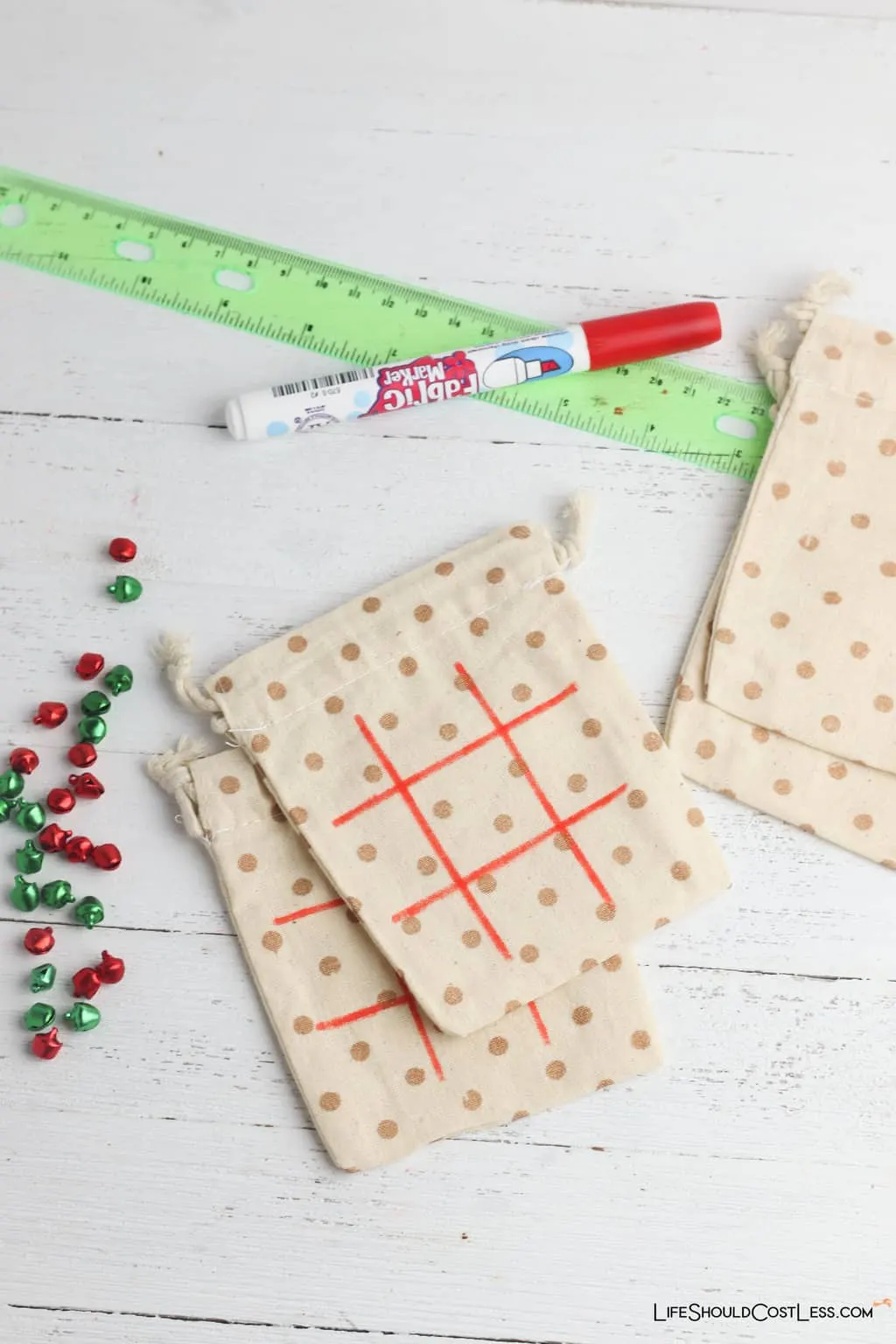 To finish making your tic tac toe game, gather your game tokens.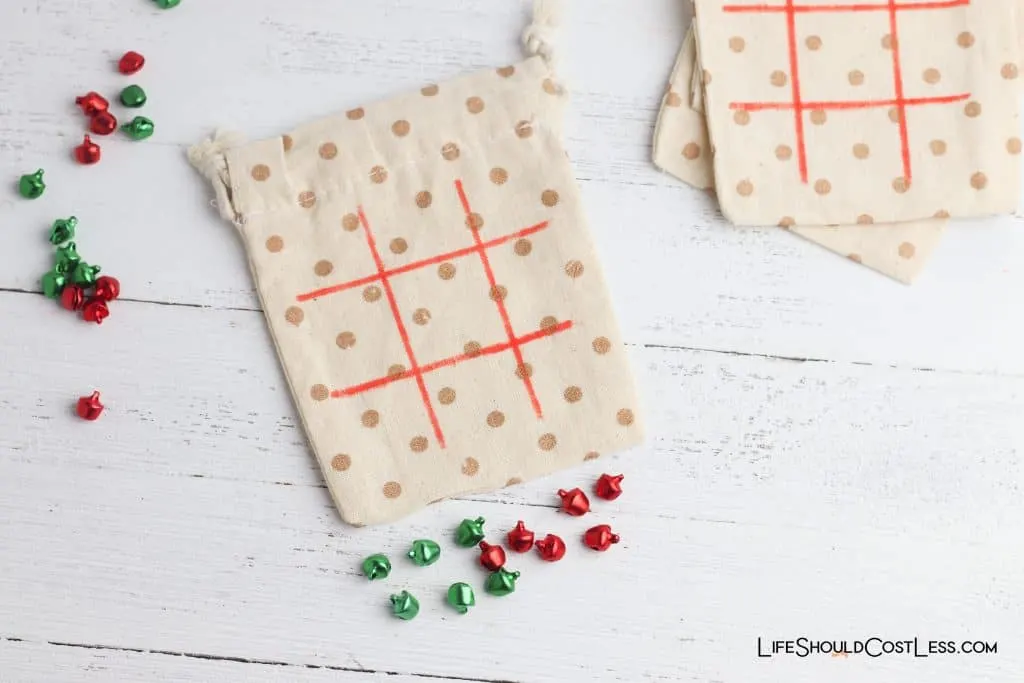 To play the game, each player will need at least five tokens. I chose to add an extra bell in my bags in case one gets lost as the kids are playing.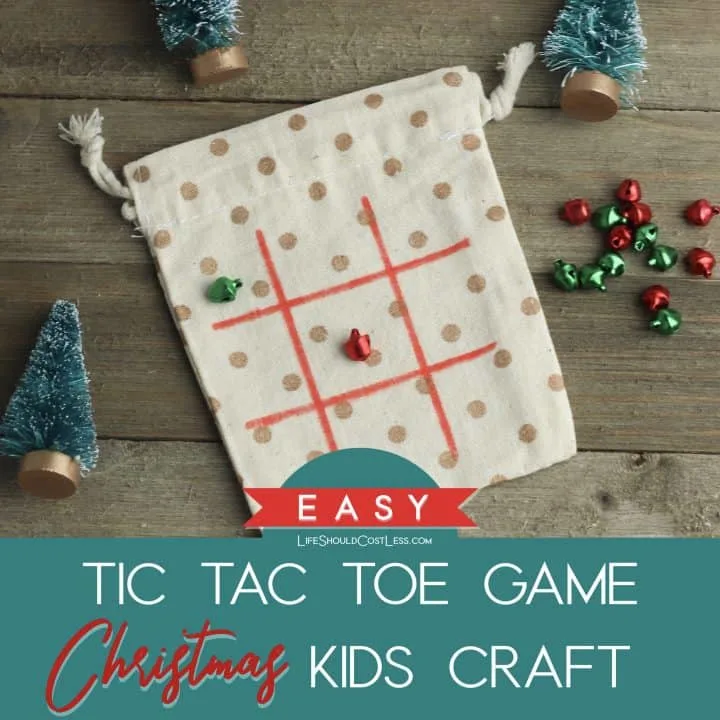 How To Make Easy Tic Tac Toe Game Christmas Kids Craft
Easy craft idea that provides endless hours of fun for kids and adults alike. Plus, it's easy to change things up and make it to your personal liking.
Materials
Mini canvas bags
Fabric marker
Tools
Ruler
Red And Green Mini Bells
Instructions
Use a ruler to draw a grid on one side of the mini canvas bag.
Place six red and six green mini bells inside the bag.
It's just that easy, can you believe it?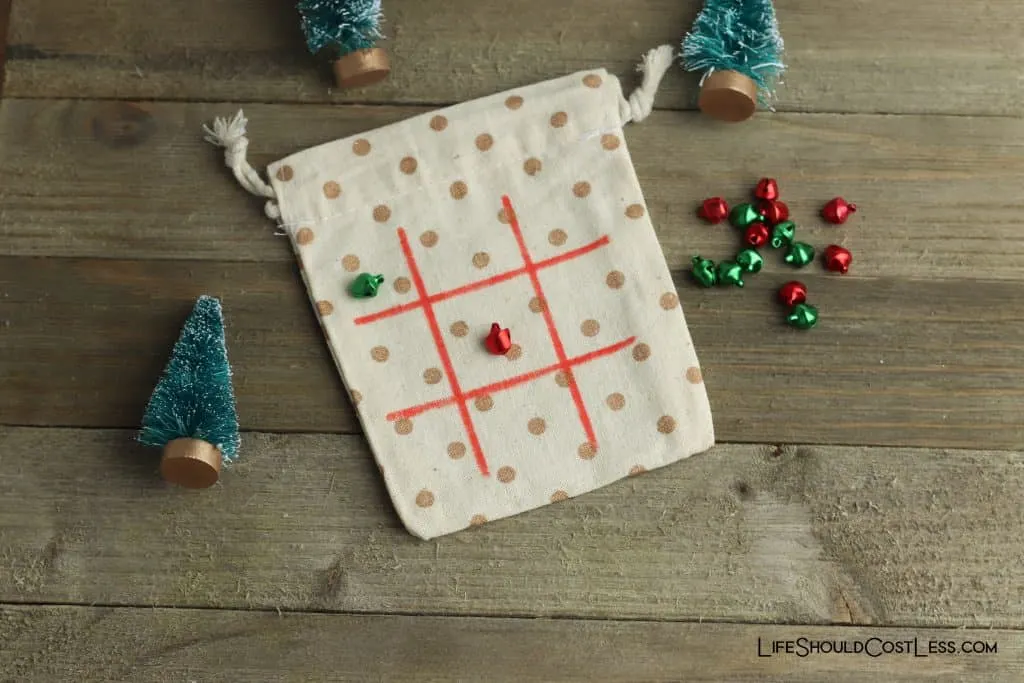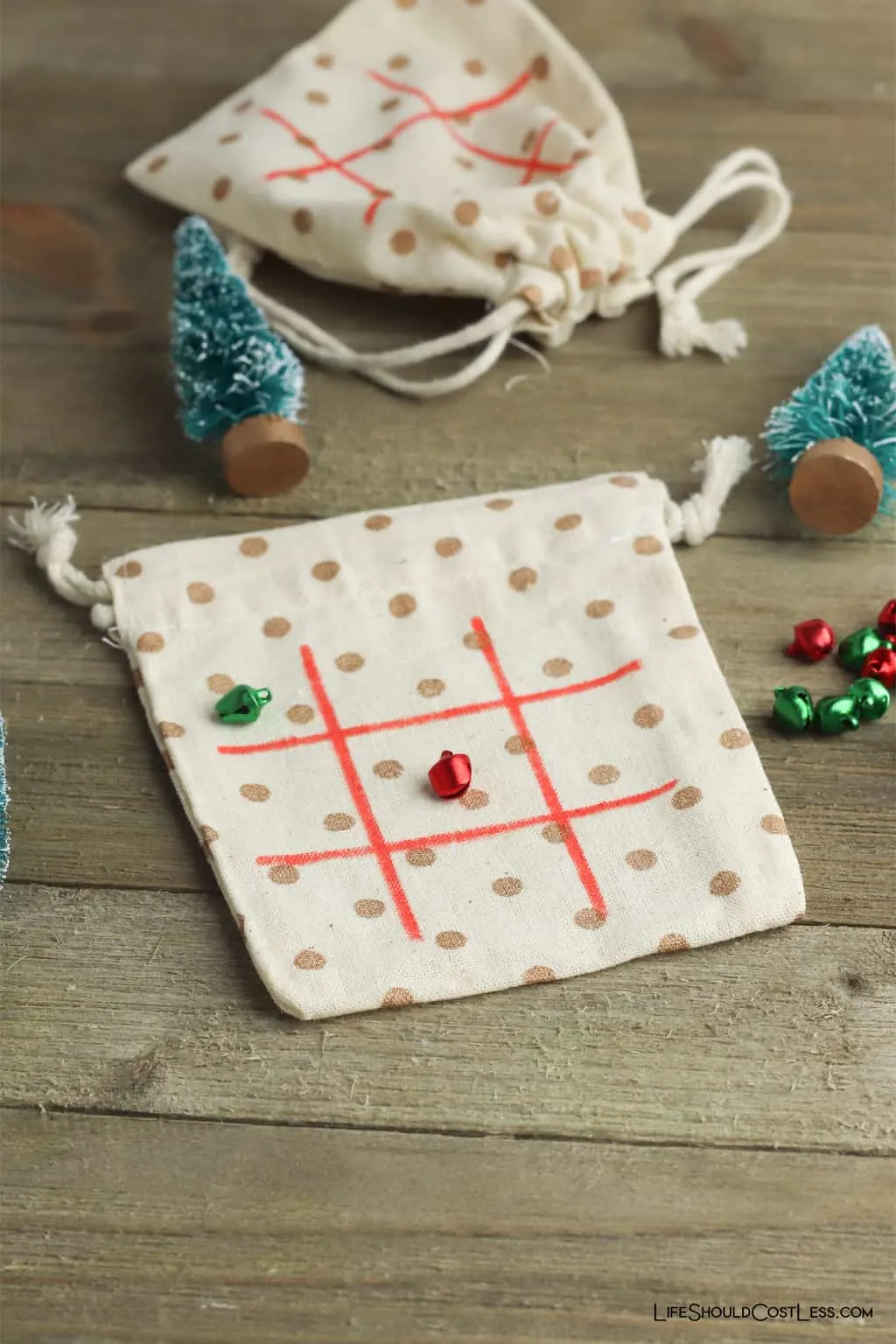 I love this because it's super inexpensive, easy to make, easy to personalize, and can provide endless hours of fun for the kids.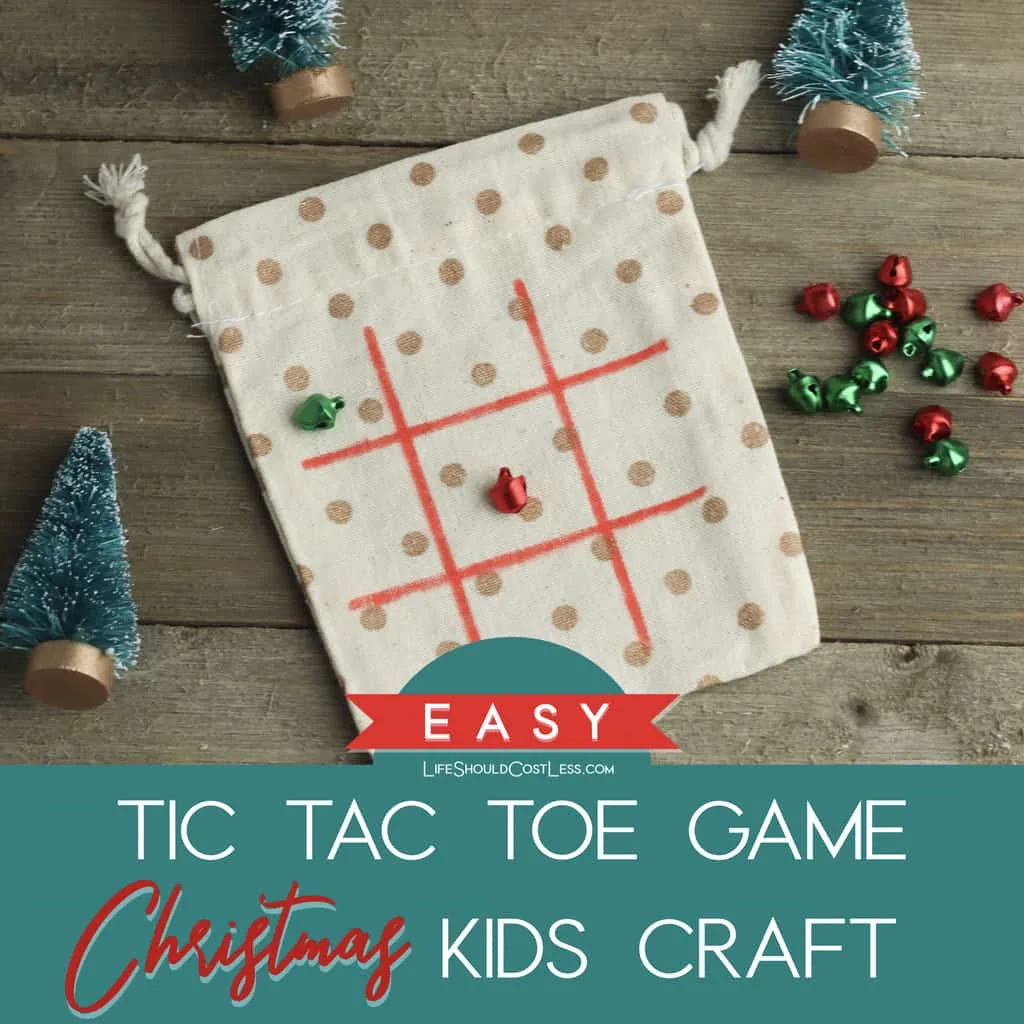 Thanks so much for stopping by my site! If you liked what you saw, please make sure to share it via social media!
Other ways to show your support are to follow and/or interact with me on Pinterest, Instagram, Facebook, YouTube, or by Subscribing To My Emails List.
If you purchase suggested products through Amazon, the cost to you remains the same, but I make a small commission on everything in your cart. Also, if you ever need to buy it again, you can always come back to my site for the link…just sayin';).
If something was particularly helpful and you would like to donate directly to my site, you can do so via PayPal, here. I'm a single mom of four, so every little bit helps.
P.S. You may also like my entire Christmas section as well as my craft section.
Here are links to several of my other posts that you may also like: