I love me an ooey gooey dump cake/cobbler as well as the next girl, they are so moist and are even more heavenly when topped with ice cream. I also really love the contrast in temperature with the warm dessert and cold ice cream. It really tickles the senses! I have tried several different flavors over the years, but never German Chocolate. So, I decided to try out a couple of ideas and it turned out super tasty. Rather than using a pie filling for the bottom, I used a can of the coconut pecan frosting and whole pecans and it turned out so yummy! My girls devoured this whole dessert in less than an hour if that tells you anything.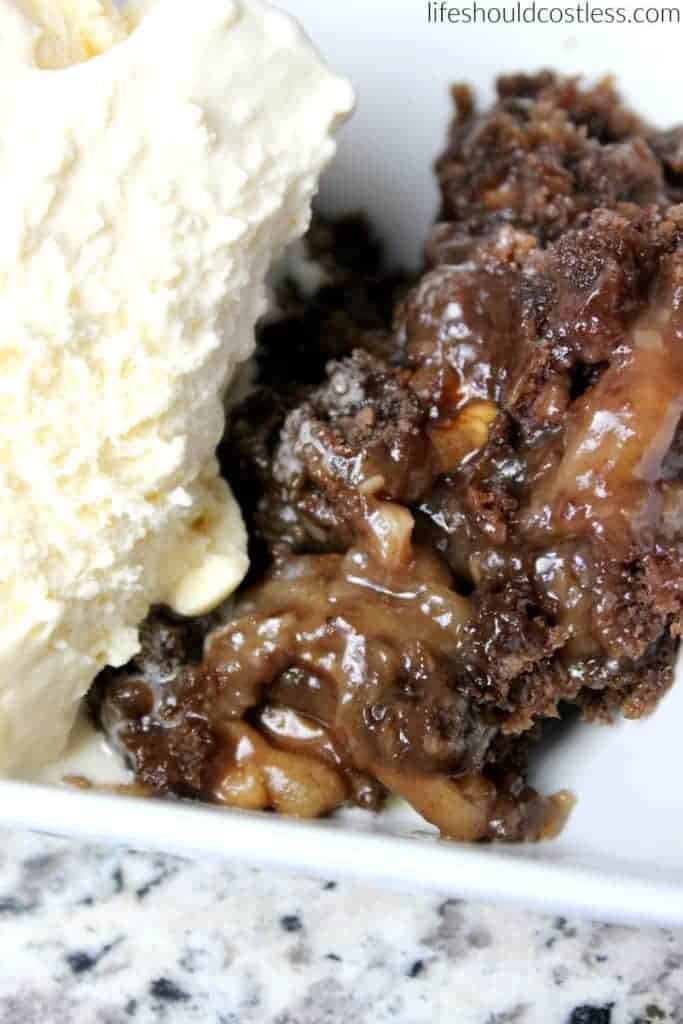 Doesn't it just look so tasty? It makes me want to lick the screen. The pictures kind of speak for themselves, but I'll give a little bit of direction.
The ingredients all laid out.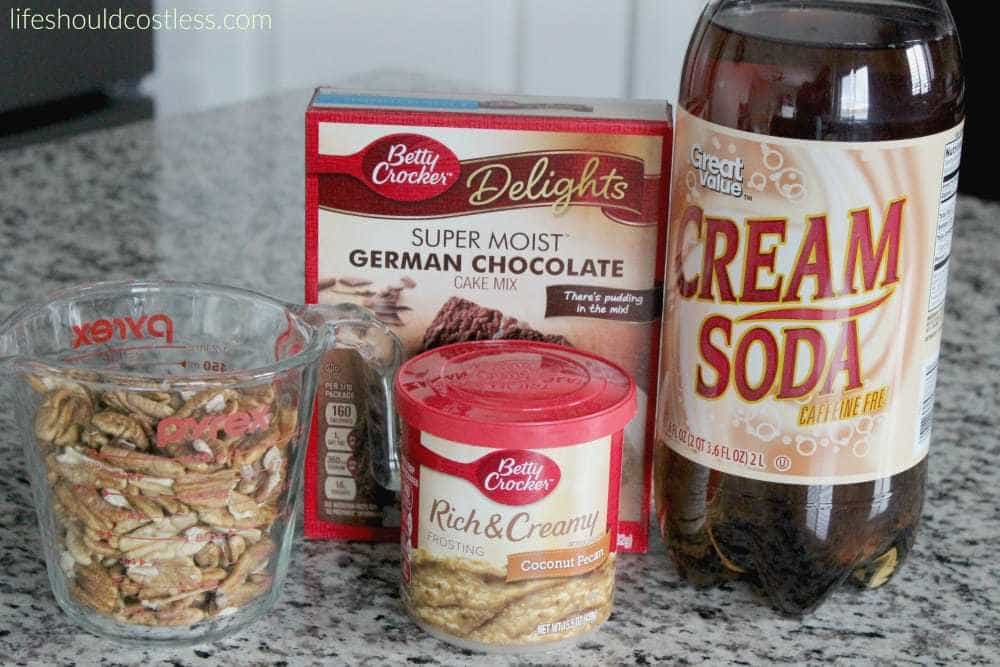 My greased 6 quart crock.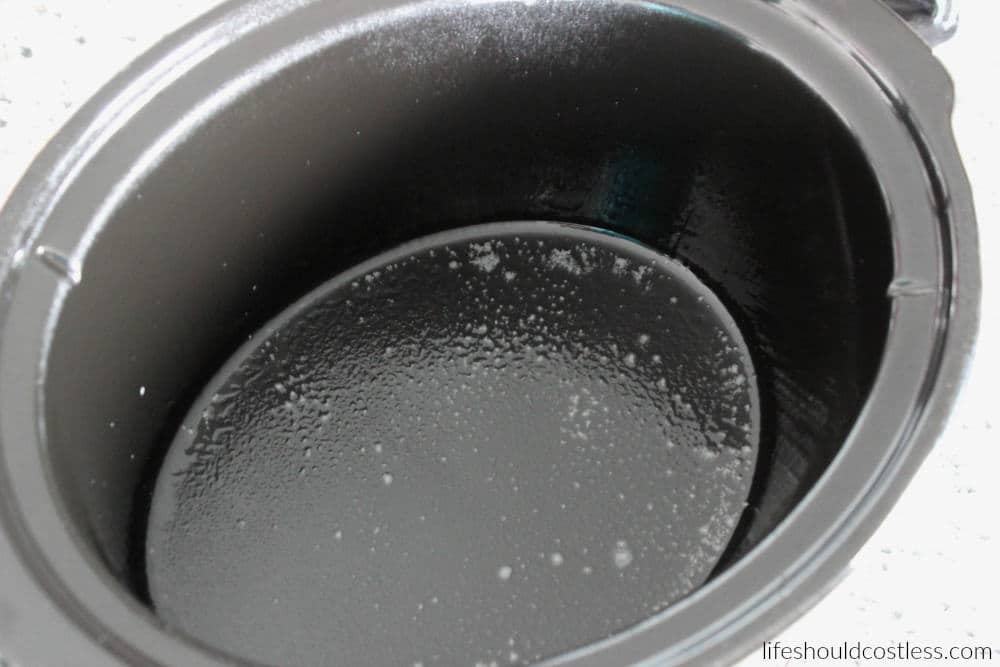 Add the pecans.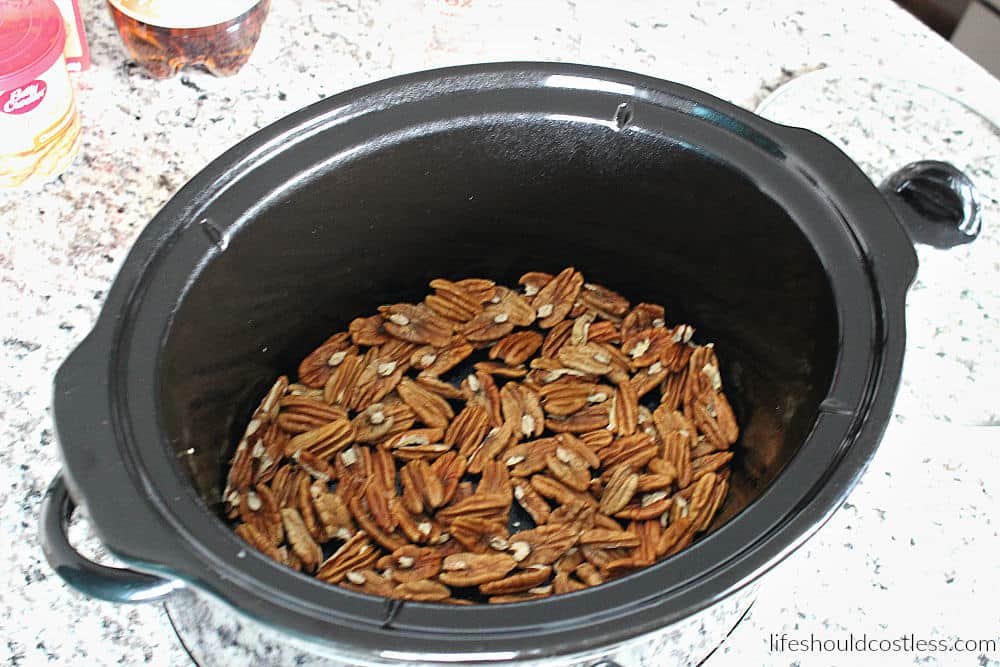 Mixed in the Coconut Pecan Frosting and then spread it out.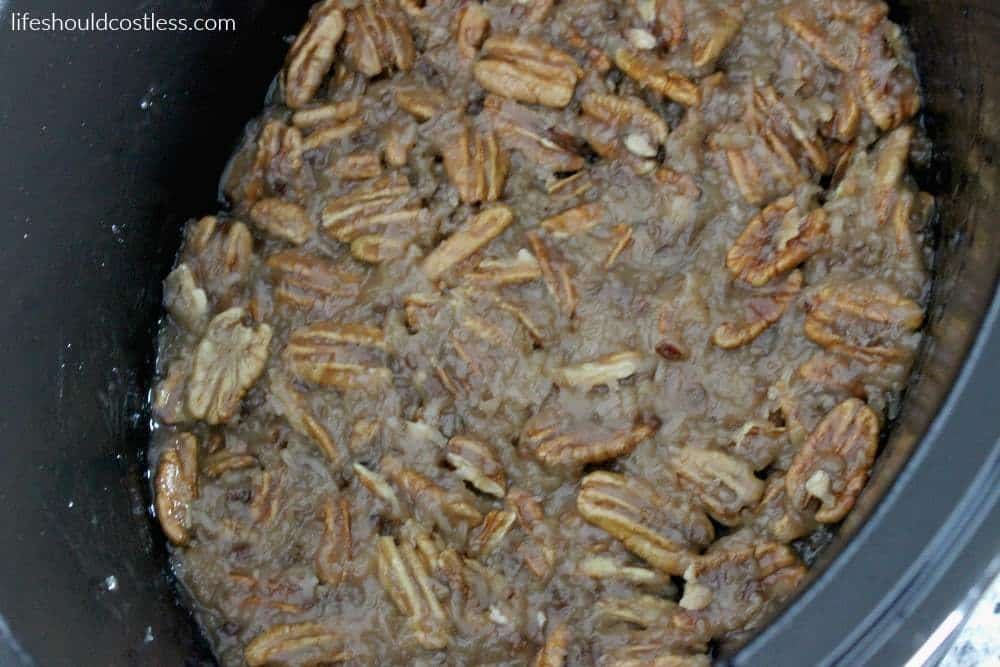 Added the dry cake mix to the top and spread evenly.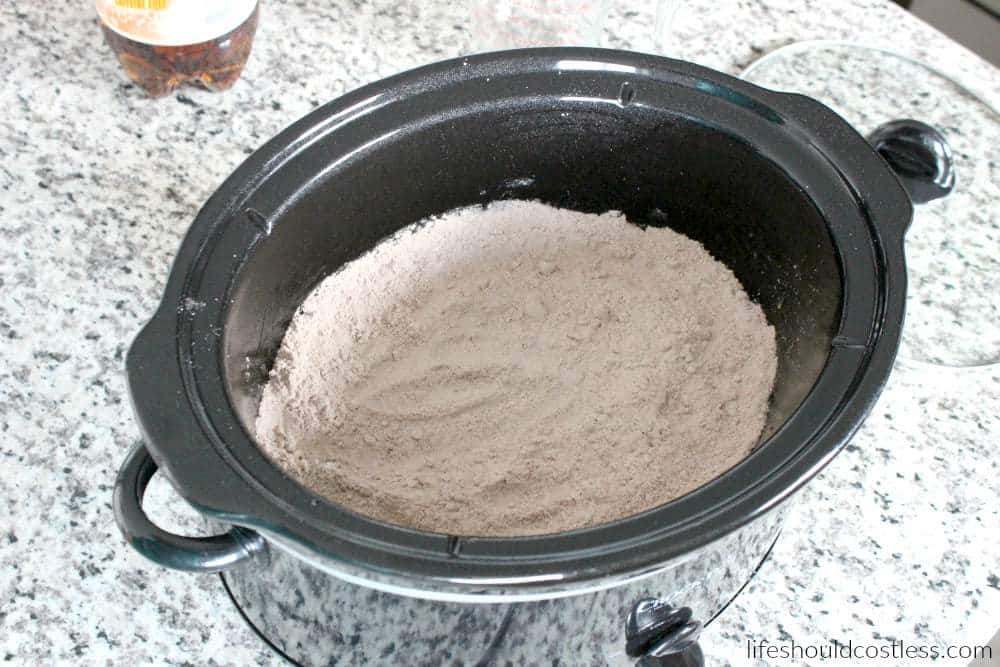 How it looks bubbled up with the cream soda added.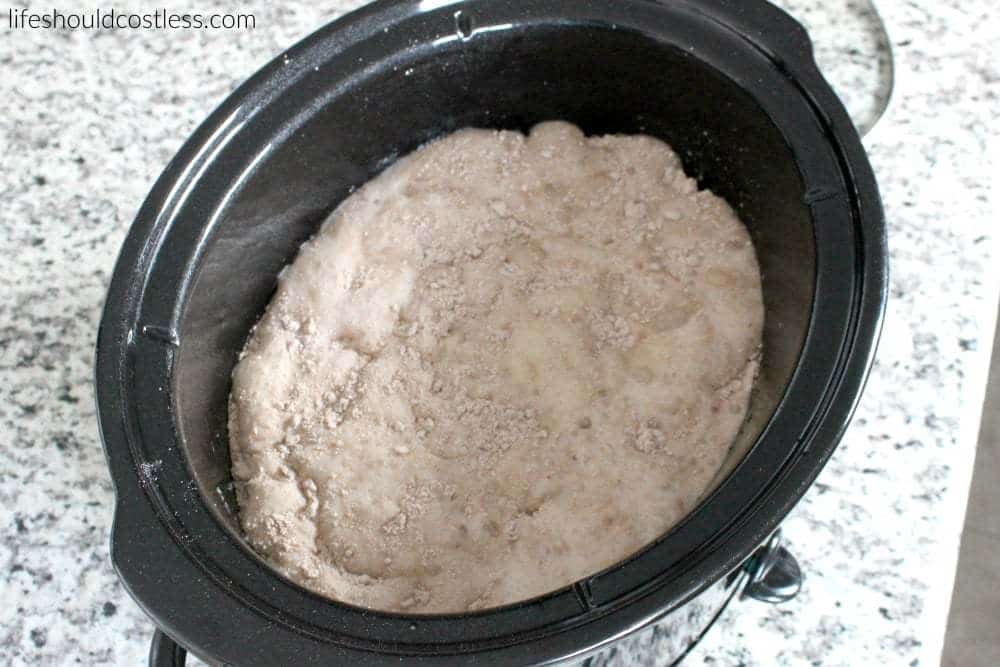 Put the lid on and cooked and turned on High.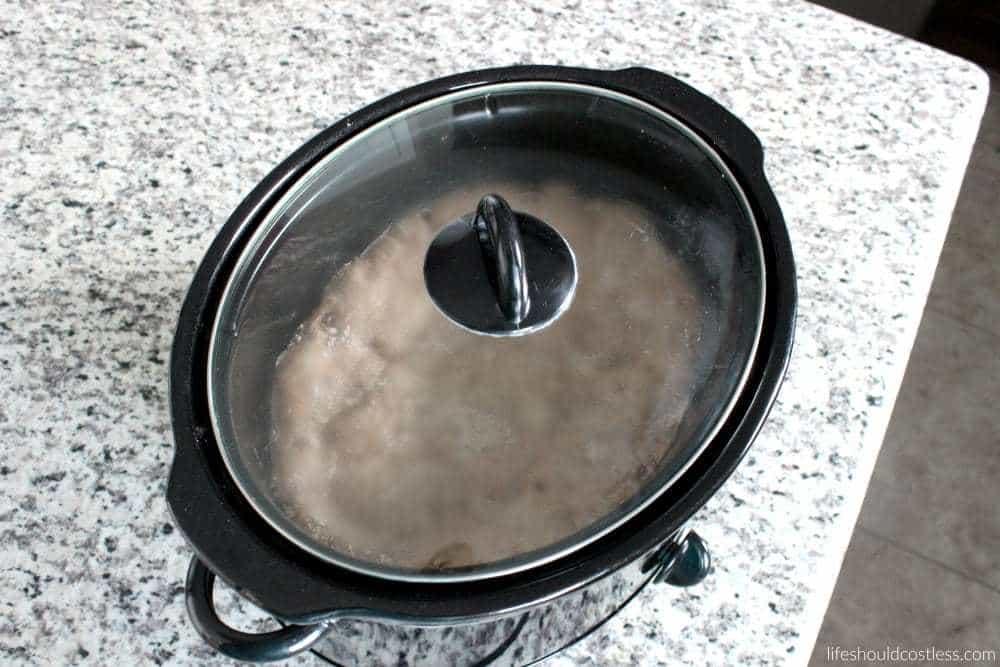 What it looks like when it is done. The cake should feel spongy to the touch.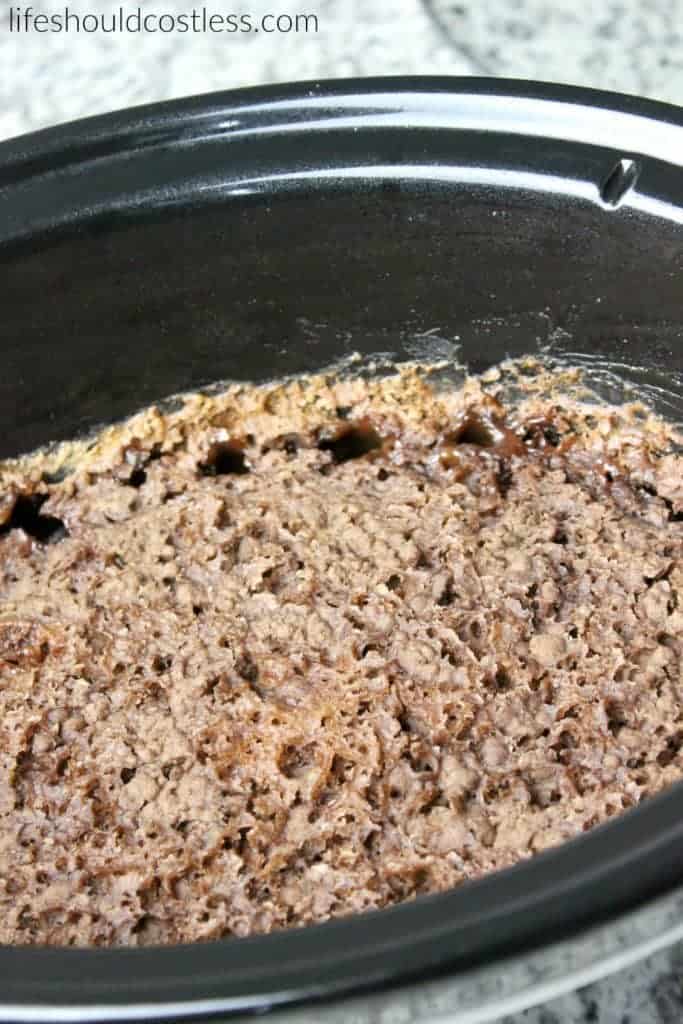 Turn off slow cooker and remove the lid/let the heat escape or it will become a slimy mess.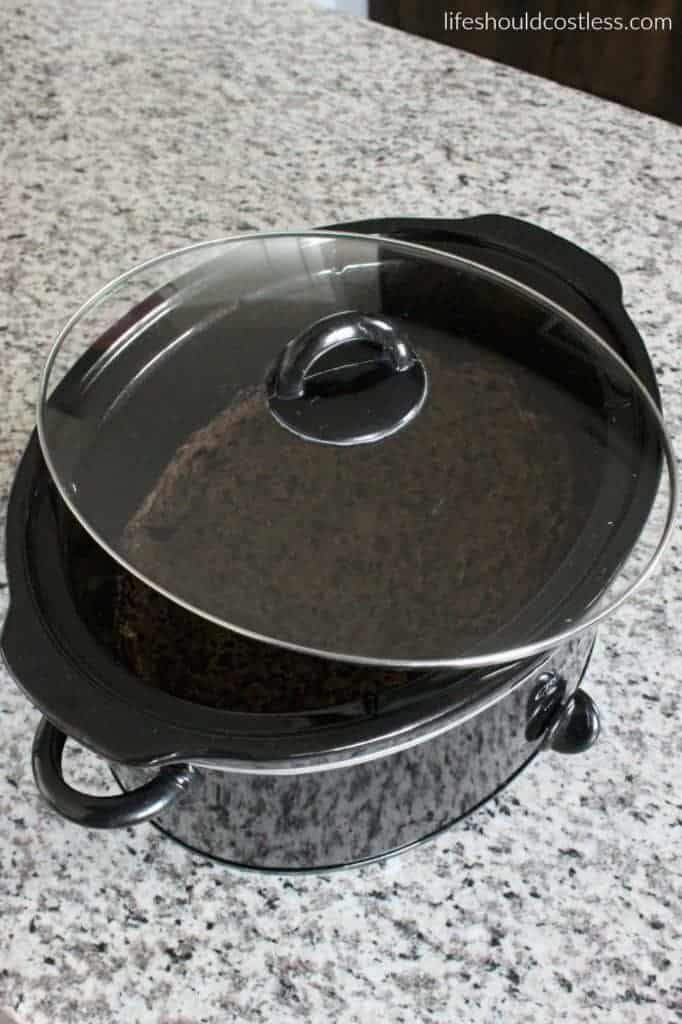 MMMMMMM! Lots of close up shots to get you excited to try it.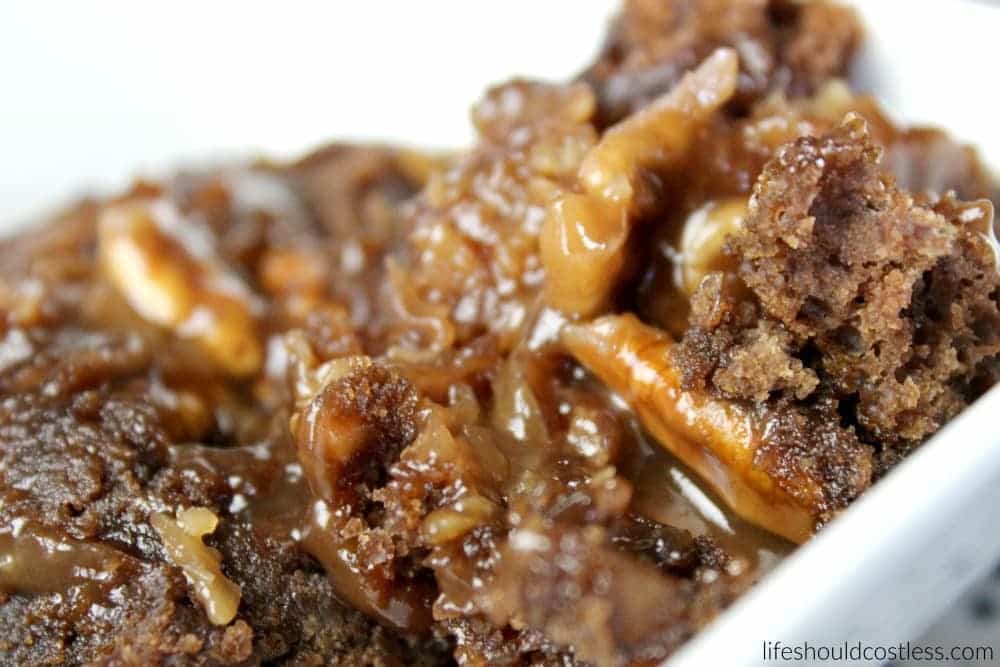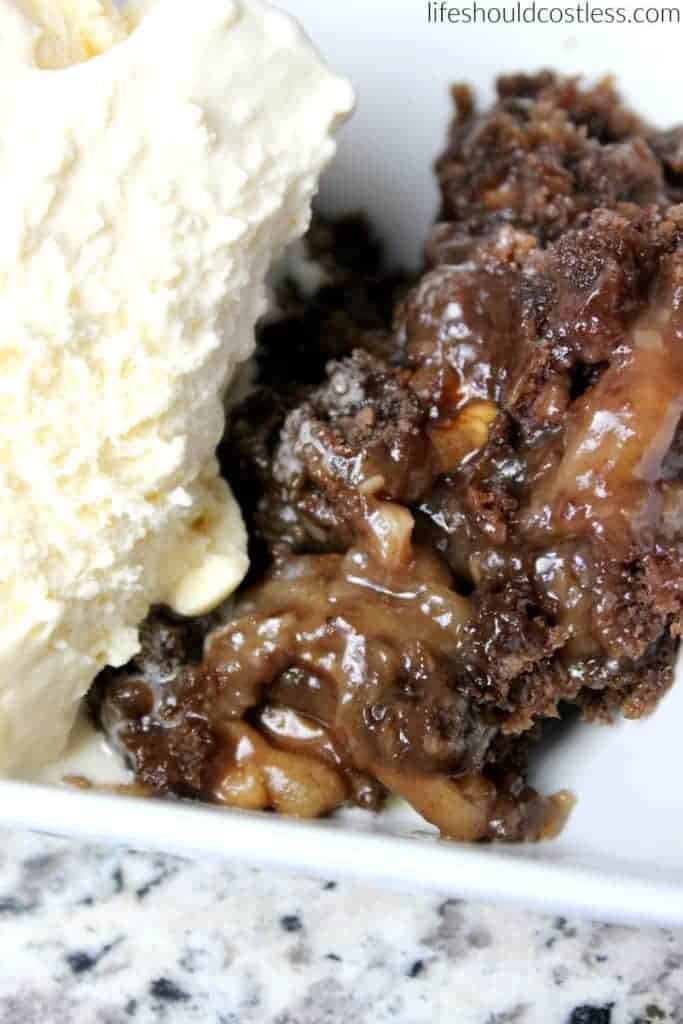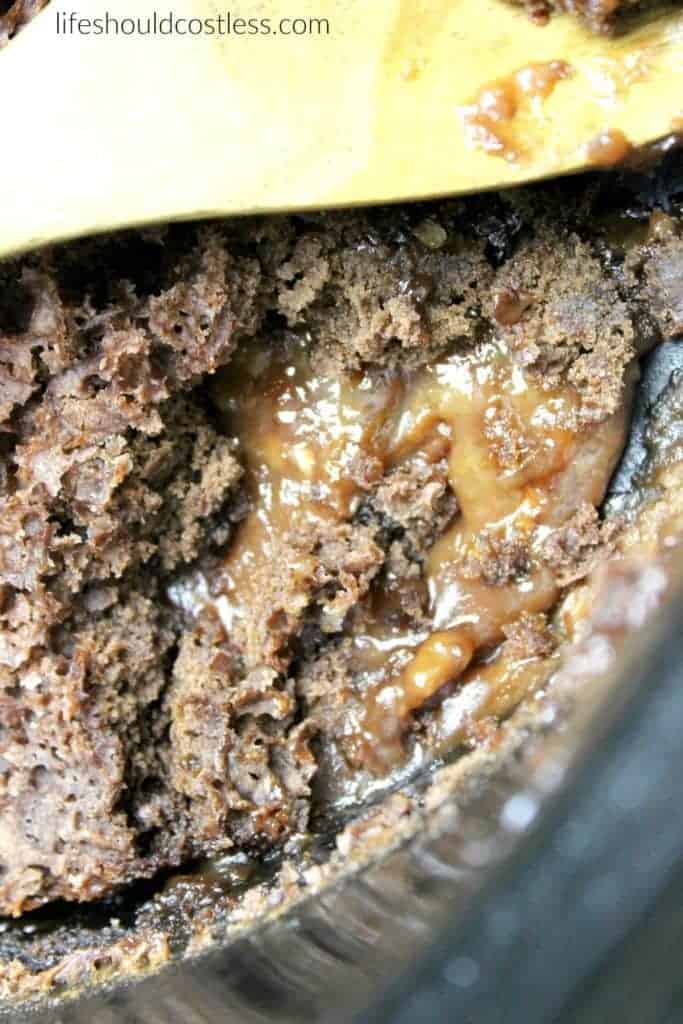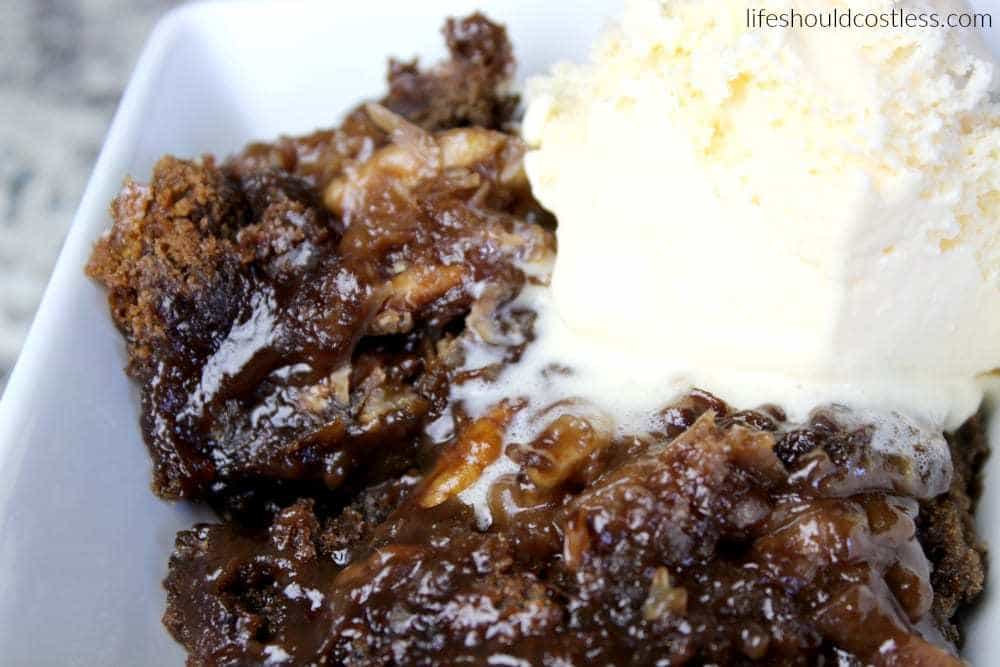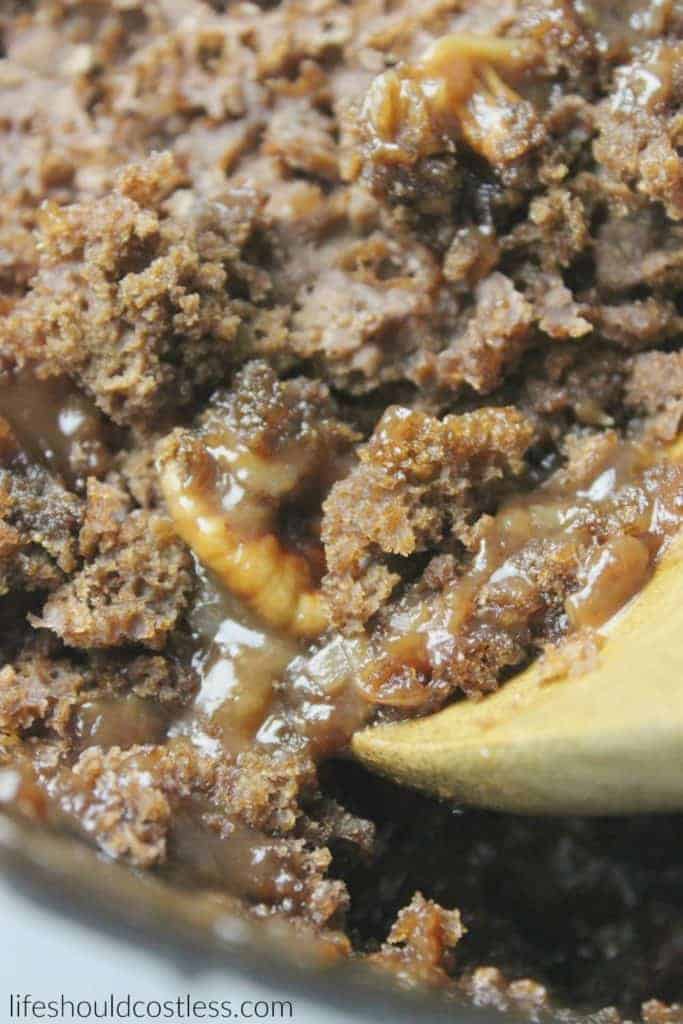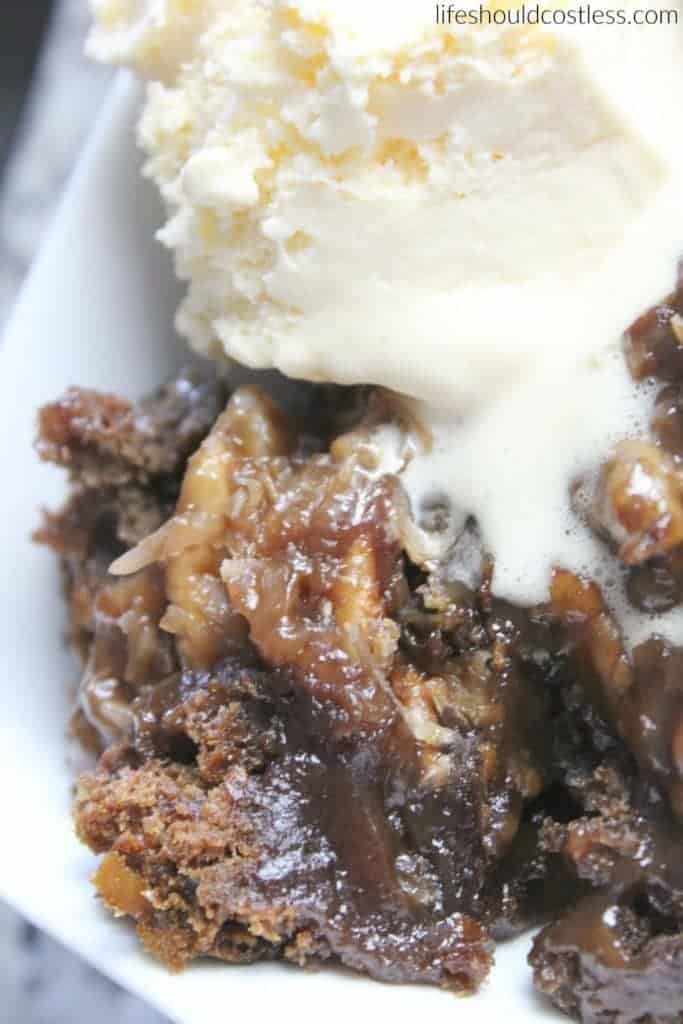 Slow Cooker German Chocolate Dump Cake
Author:
LifeShouldCostLess.com
Ingredients
2 Cups Whole Pecans
1 Package Coconut Pecan Frosting
1 German Chocolate Cake Mix
2 Cups Cream Soda
Instructions
Grease 6 qt crock then add the Pecans and the Frosting. Mix well and then spread evenly.
Evenly spread out the dry cake mix on top.
Then evenly pour the cream soda over the top. It will bubble up.
Cover and cook on high for two hours or so until the cake looks done and has a spongy texture.
Remove the lid to cool and serve while still warm, topped with Vanilla Ice Cream.
Notes
This can be made in a three or six quart slow cooker. The larger the slow cooker, the thinner the layers is all.
If you like it, make sure to check out my entire
Slow Cooker section
! I guarantee you will find something else that you like just as much, if not more! Enjoy and please make sure to spread the word sharing via social media, or even send a direct link via email…either way I super appreciate it. Thanks! ~Sarah