Slow Cooker Caramel Apple Dump Cobbler. I think that I may have just created my new favorite cold weather treat! It's a traditional apple dump cobbler, but now it has the delicious flavor combination with Caramel!
I think that the best part is when you're eating it you get a random mouthful of warm caramel… it's like a fantastic surprise every couple or so bites.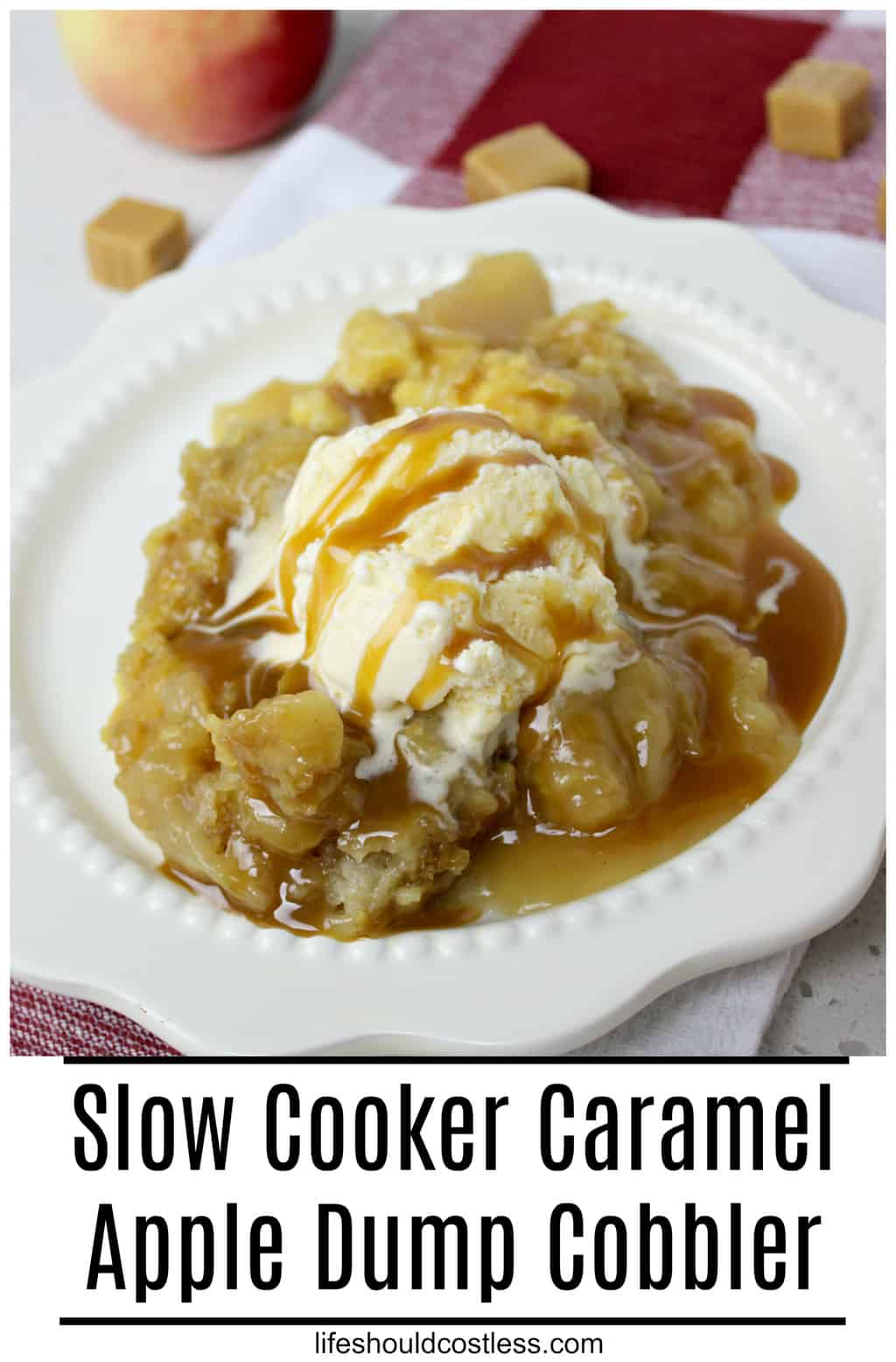 I will warn you though, this recipe is RICH… I could almost feel it hitting my thighs as I was digesting…
I'm only kidding, but it really is sweet…especially since it gets topped with ice cream and a bit of caramel sauce!
Before I share with you this recipe, you should think about trying some of my other recipes that are absolutely delicious:
Now back to learning how to make Slow Cooker Caramel Apple Dump Cobbler.
Now that I do video for the instructions on how to make my recipes, I thought I would still give you a still image of the ingredients all laid out so that it is easier to see what is needed. Hopefully that is helpful.