Slow Cooker Caramel Apple Dump Cobbler. I think that I may have just created my new favorite cold weather treat! It is a traditional apple dump cobbler, but it now has the delicious flavor combination with added Caramel!
I think that the best part is when you're eating it you get a random mouthful of warm caramel… it's like a fantastic surprise every couple or so bites.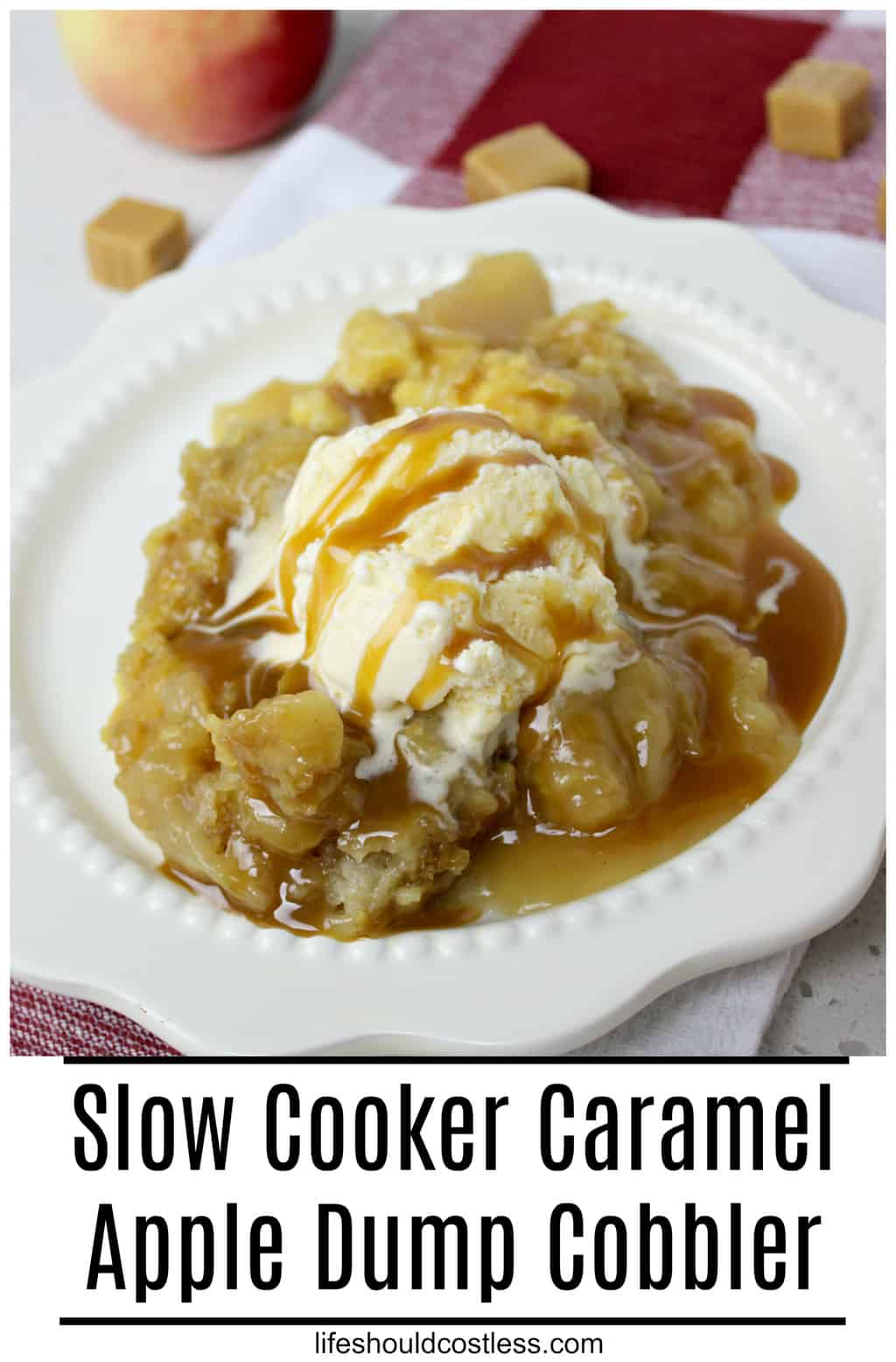 I will warn you though, this recipe is RICH… I could almost feel it hitting my thighs as I was digesting…
I'm only kidding, but it really is sweet…especially since it gets topped with ice cream and a bit of caramel sauce!
Before I share with you this recipe, you should think about trying some of my other recipes that are absolutely delicious:
Now back to learning how to make Slow Cooker Caramel Apple Dump Cobbler.
Now that I do video for the instructions on how to make my recipes, I thought I would still give you a still image of the ingredients all laid out so that it is easier for you to see what is needed. Hopefully that is helpful.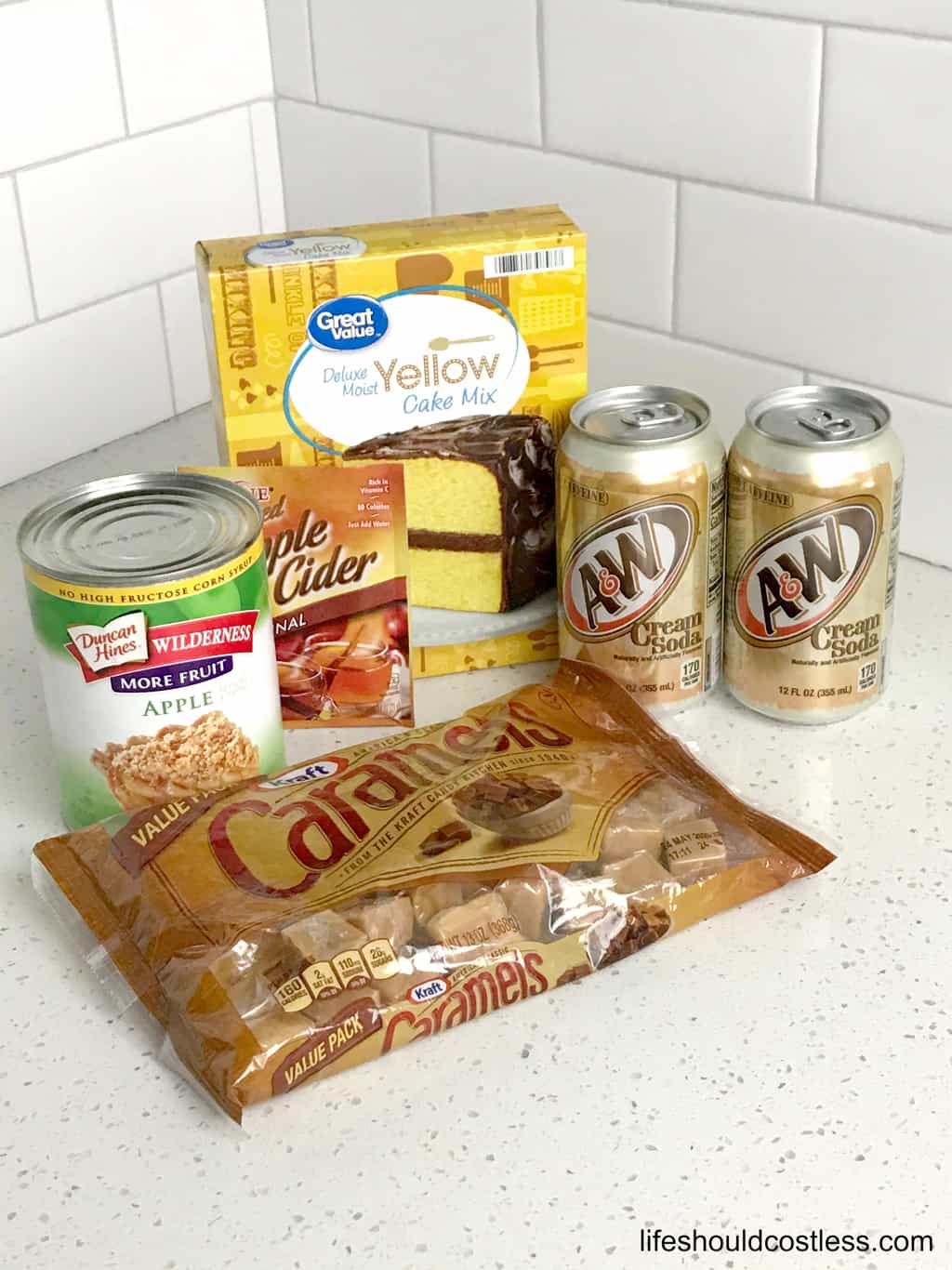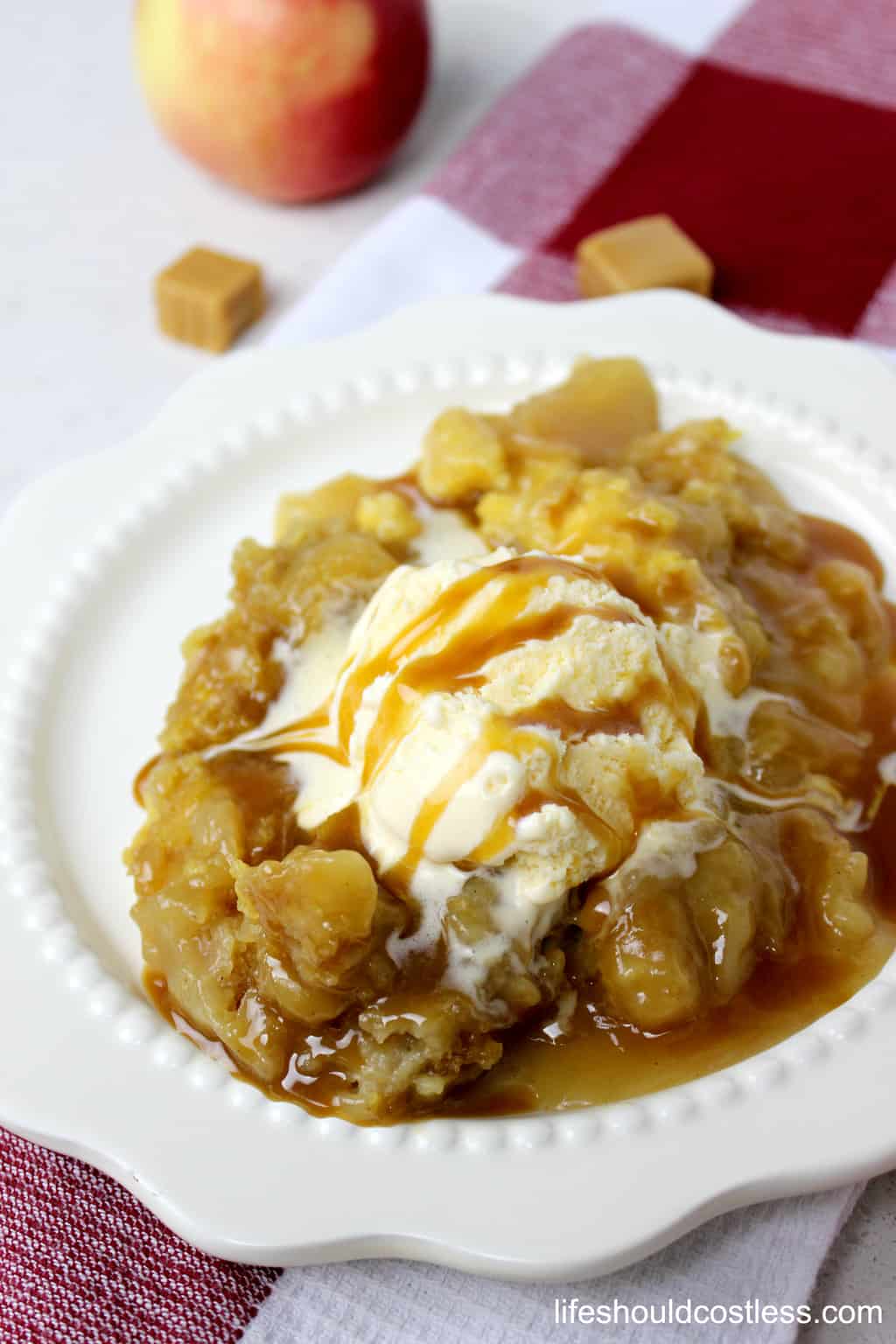 To share or embed the YouTube version of this video, you can find that here.
Slow Cooker Caramel Apple Dump Cobbler
Total Time:
3 hours
5 minutes
The ease of a dump cake, with the simplicity of your slow cooker now has the delicious Autumn flavor blend of Caramel and Apple delicious gooey goodness!
Ingredients
1 (21 oz) Can Apple Pie Filling
1 (15.25 oz)Yellow Cake Mix (dry)
2 ( 12 oz) Cans Creme Soda
1/2 (13 oz) bag Kraft Caramels (unwrapped)
1 (.74 oz) pouch Spiced Apple Cider (dry)
Notes
*Remember to crack the lid or remove it altogether once it is done cooking to remove excess moisture...otherwise it will become a gooey mess.*
Top with Vanilla Ice Cream and Caramel Sauce.
When I gave my kids some to test out the new recipe, it got rave reviews.
My obsession for the Caramel Apple Combination of flavors was beyond satisfied!
I really do have an obsession with that flavor combo… type Caramel Apple in my search bar and you'll see just how bad it is…I dare ya!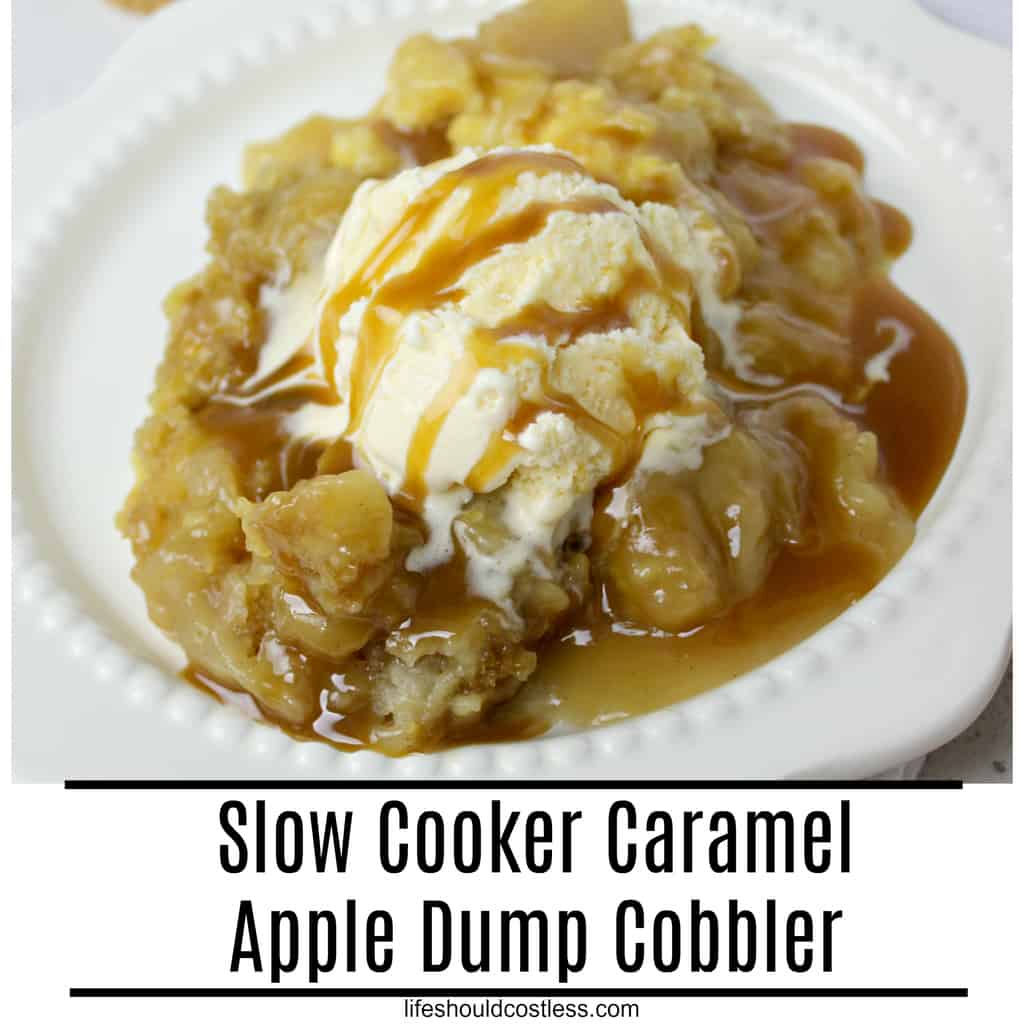 Thanks so much for stopping by my blog! If you liked what you saw, please make sure to share it via social media!
Other ways to show your support are to follow and/or interact with me on Pinterest, Instagram, Facebook, YouTube, or by Subscribing To My Email List.
If you purchase suggested products through Amazon, the cost to you remains the same, but I make a small commission on everything in your cart. Also, if you ever need to buy it again, you can always come back to my site for the link…just sayin';).
If something was particularly helpful and you would like to donate directly to the blog, you can do so via PayPal, here. I'm a single mom of four, so every little bit helps. Thanks so much! ~Sarah
P.S. You may also like my Fall Favorties section as well as my Slow Cooker and Sweet Tooth sections of the site.
Here are five of my other posts that you may also like(the pics are links):