Whether you call it Play Doh, or not by the name brand like "play dough"…Play-Doh is a fun, non-food related, Valentine's Day gift idea for kids to share with their classmates and friends. So, today I decided to share with you this fun and inexpensive design and provide a free Play Doh Valentine printable.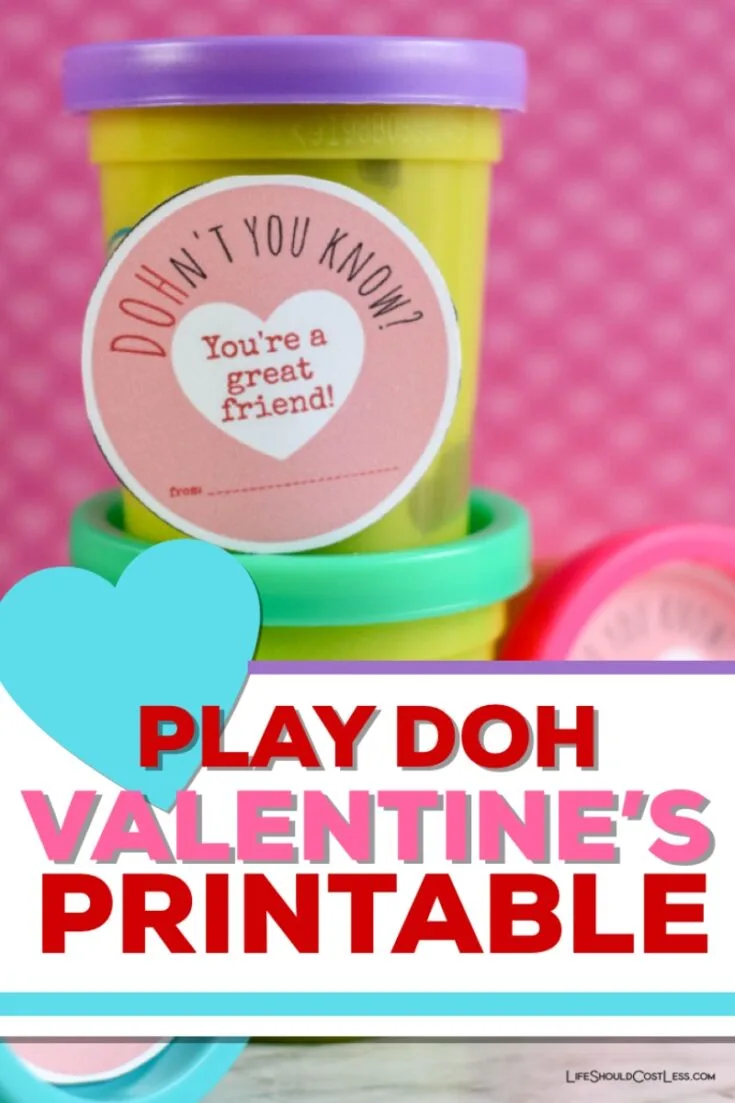 I think that my favorite thing about this particular Valentine gift is that it is both gender neutral and it friends zones everyone…lol. I remember, when I was a kid, hating it when my mom would buy Valentine's that sounded romantic or like I liked someone more than just friends…like it legitimately made me squirm once I got to about ten or eleven years old.
So, this printable is a great option to avoid all of the awkwardness that can come with Valentine's Day for school-aged kids…besides, who doesn't like messing around with Play-Doh, so it's win/win!
Here's what they look like in action…they're just simple,
Play Doh Valentine Tags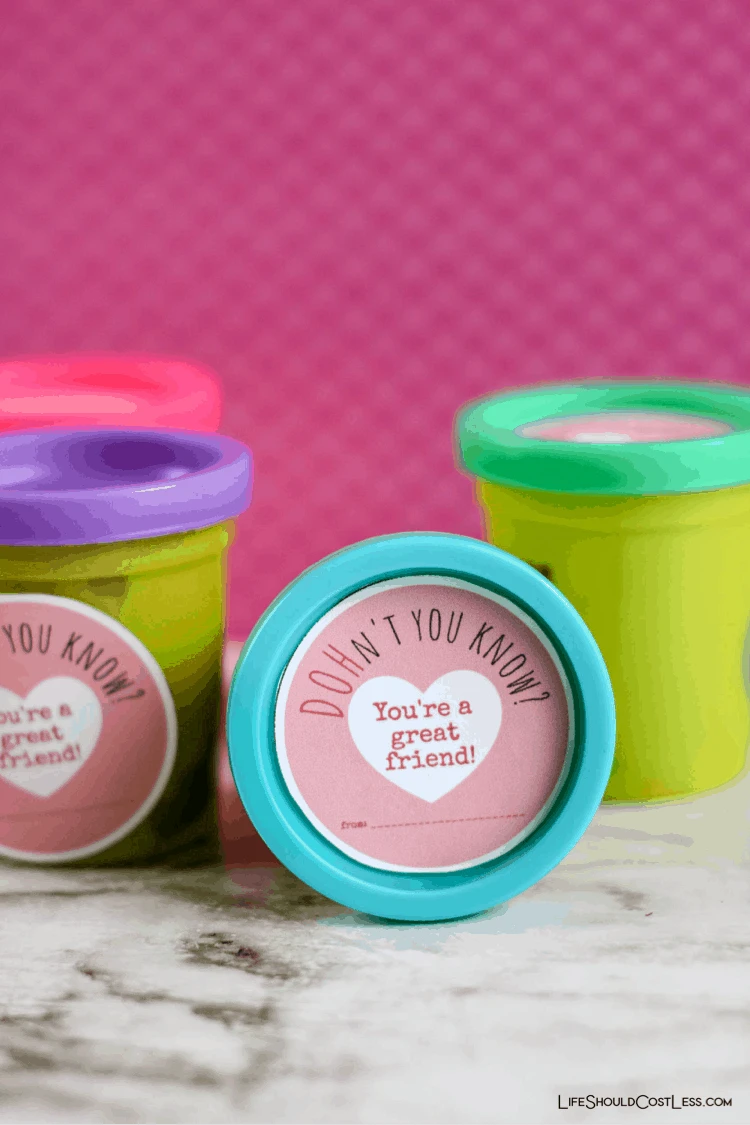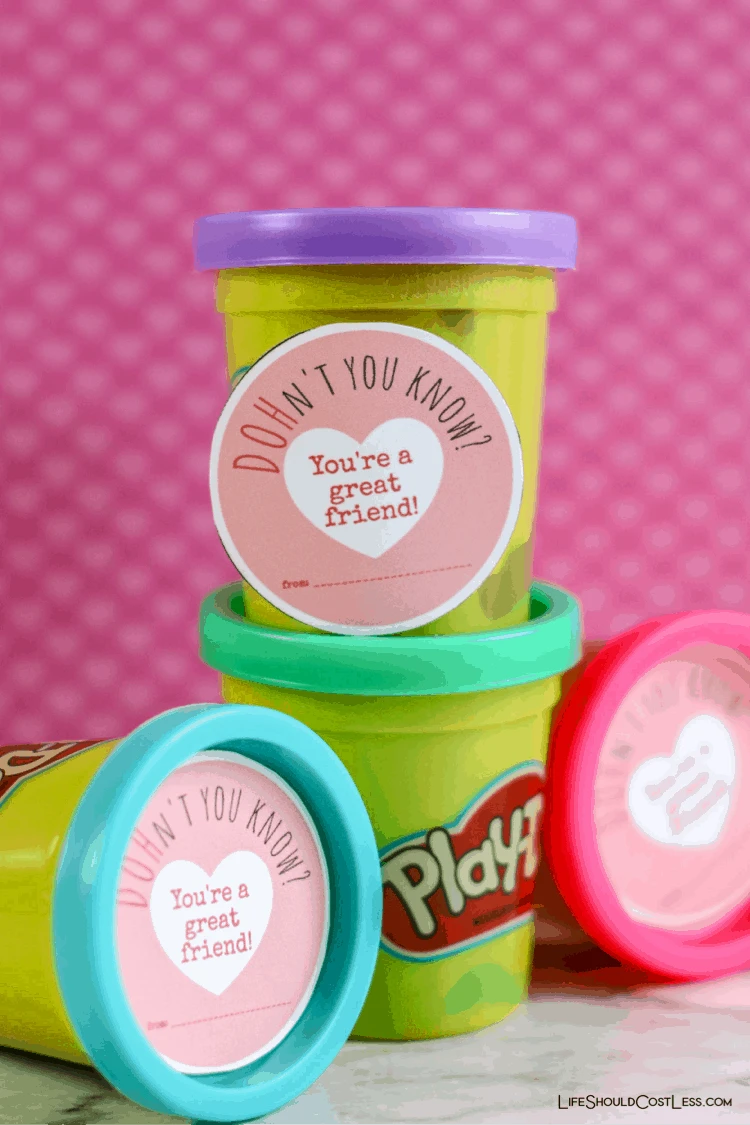 Once you print the PDF labels/tags, you can easily just cut them out, add some tape or glue, and place them inside the lids, or just stick them to the sides of your Play-Doh containers.
** Don't forget that if you like this post, to check out my entire free printables section.**
Like I said before, I love that this playdough Valentine idea isn't romantic in any way…which makes these perfect for both boys and girls to give out.
Free Printable Play Doh Valentine PDF Template
Here is what the printables will look like when you print out a sheet of them…they won't have my watermark in every corner though.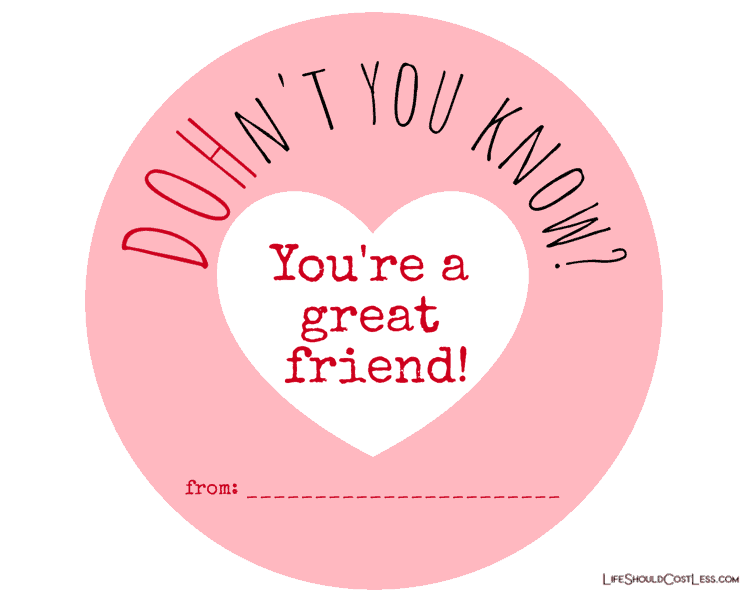 As always, my free printables are for personal use only and any other uses should be run past me first, so please keep that in mind.
How to save money on Play Doh Valentines:
Don't forget that you'll save money on these Valentine's if you buy your Play Doh in bulk. You could even buy the smaller containers Play Doh in bulk if the budget is tight, both sizes are still pretty fun.
---
Thanks so much for stopping by my blog and supporting my endeavors to make people's lives a little easier/better/more affordable. If you liked this post, or found it helpful in any way, please make sure to share it with your family, friends, and co-workers via social media…or you could even send them the direct link via email. Whichever way you choose to spread the love, I super appreciate it! ~Sarah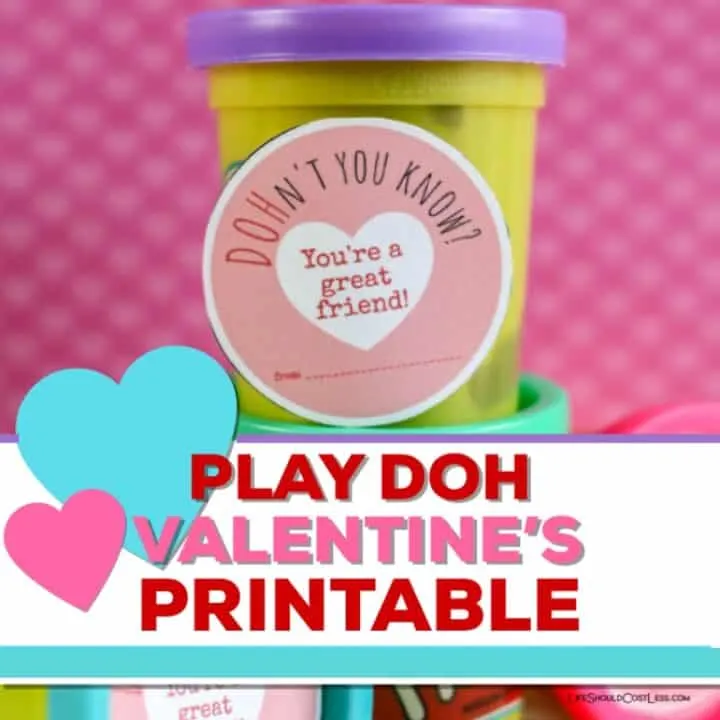 How to follow & support this site
---
Here are links to five of my other kid/printable posts that you're also going to like:
For those of you that would like another option of an image to pin to Pinterest, here you go. Thanks so much for sharing!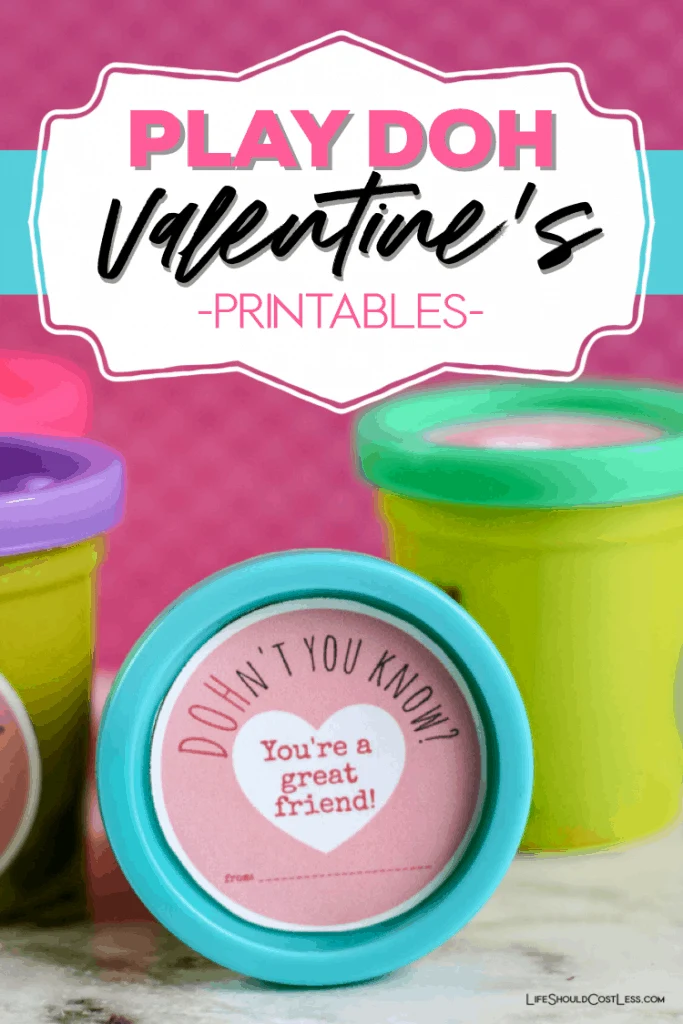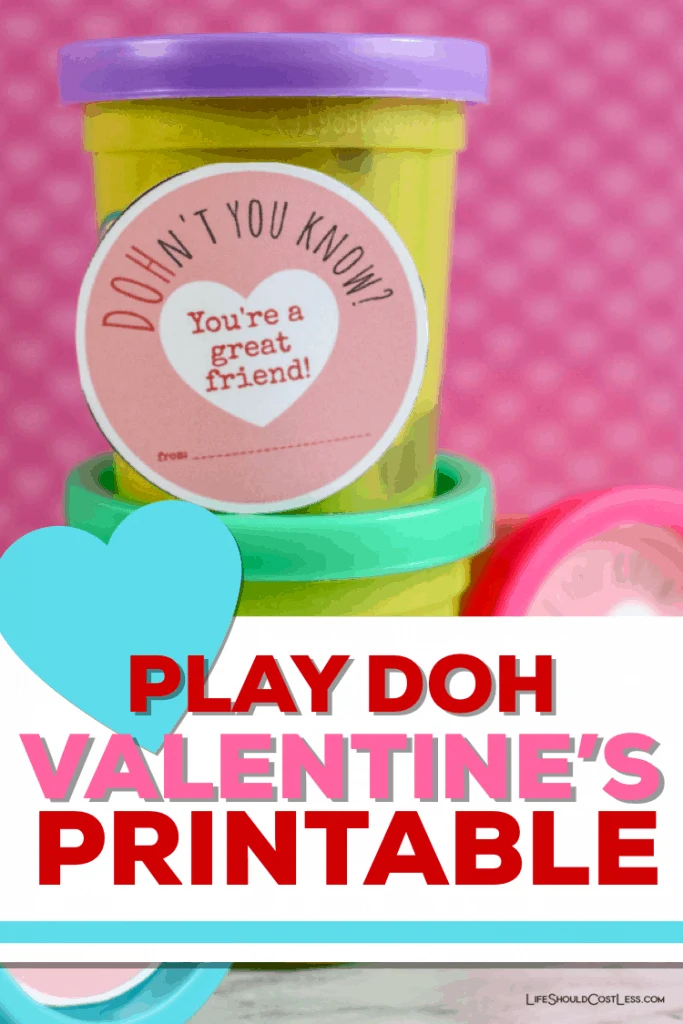 *Please note that this post was originally shared to this website on January 26, 2020 and has since been updated to improve user experience, remain relevant, and to be as shareable as possible across the social medias.