I am always struggling to find a cute idea to share for my kids Valentine's to give to their classmates at school… so, I decided to have a printable designed so that we all have an easy, and fun non-candy option with these Play Doh Valentine Printables.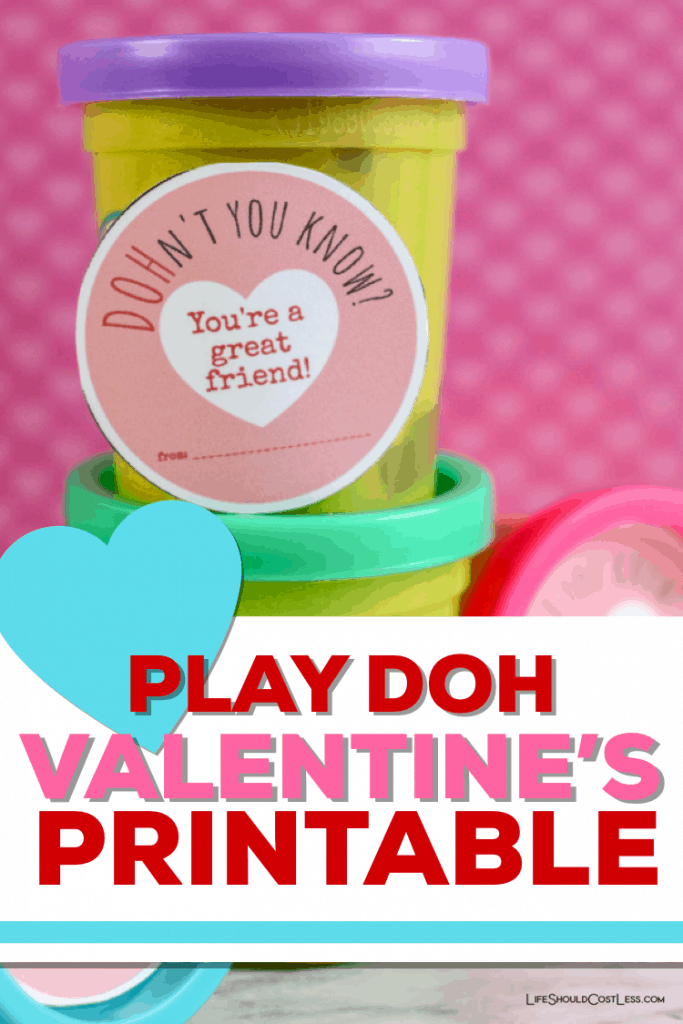 I think that my favorite thing about this particular Valentine is that it is gender neutral and it friends zones everyone…lol. I remember hating it when my mom would buy Valentine's that sounded romantic or like I liked someone more than just friends…like it legitimately made me squirm once I got to about ten or eleven years old.
This printable is a great option to avoid all the awkwardness that comes with Valentine's Day for school-aged kids.
So, here is what my Play Doh Valentine's Day free printables look like.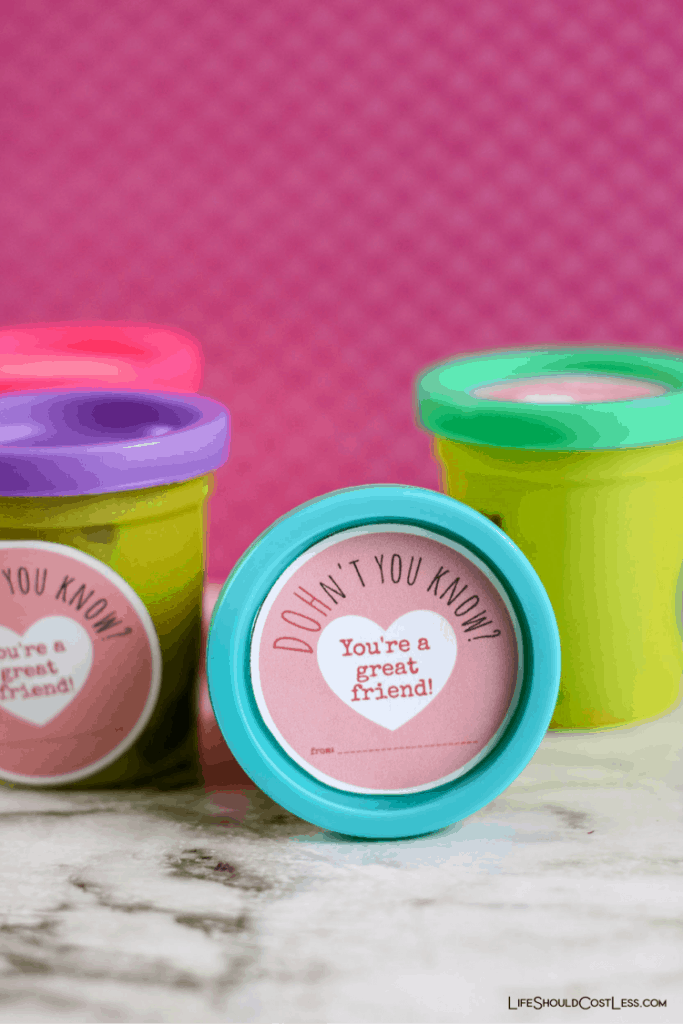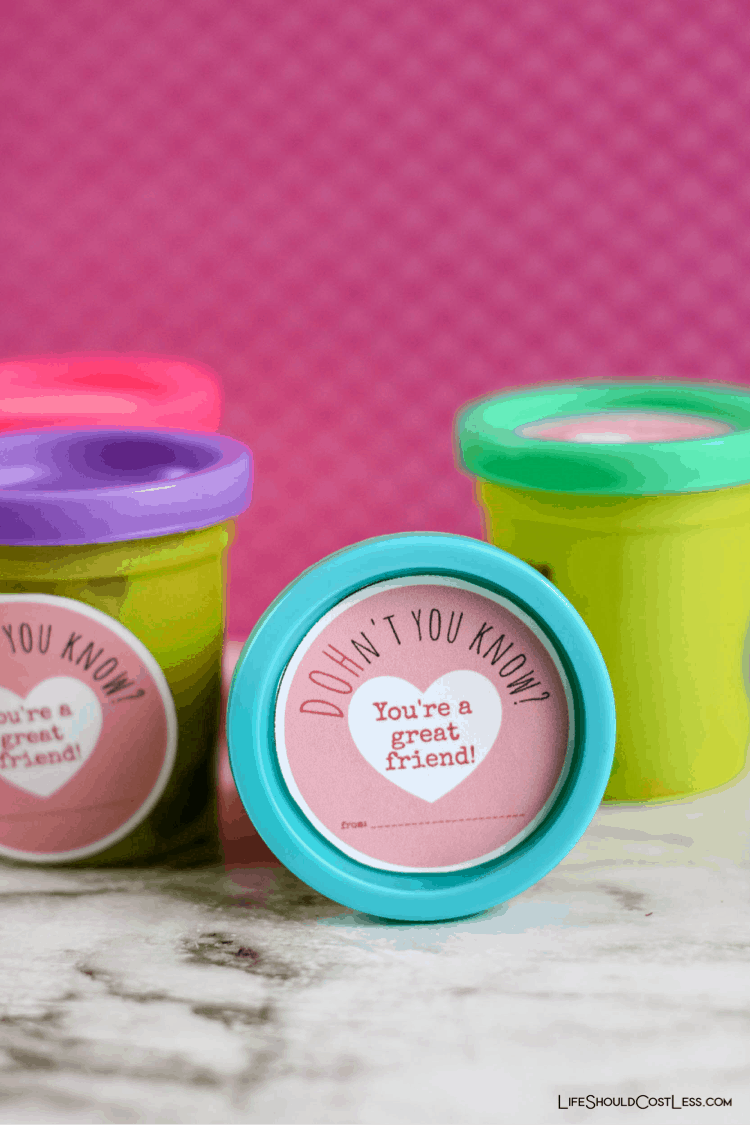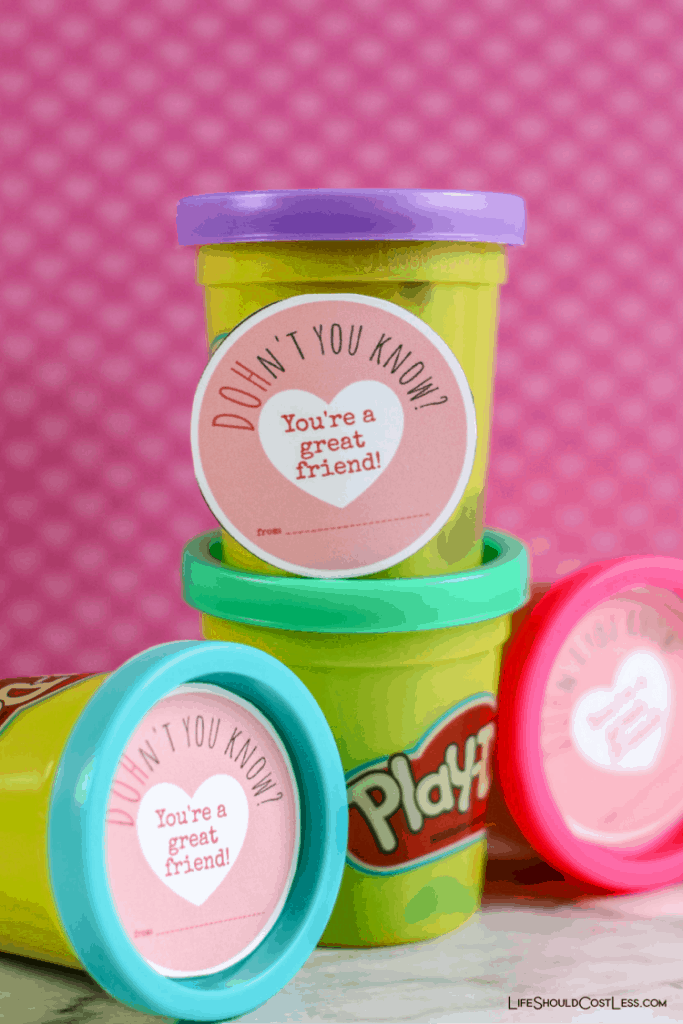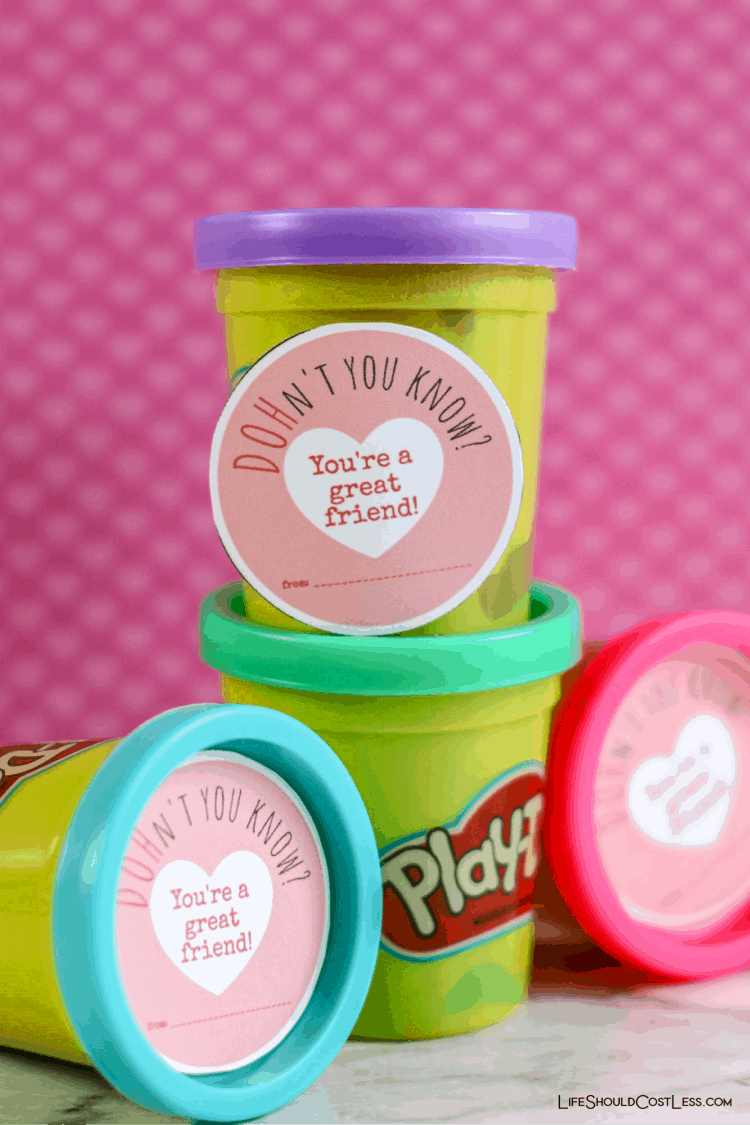 Once you print the labels, you can cut them out, add some tape or glue, and place them inside the lids, or just stick them to the sides of the Play Doh containers.
** Don't forget that if you like this post, to check out my entire free printables section.**
Like I said before, I love that they aren't romantic in any way…which makes these perfect for both boys and girls to give out.
Here is what the printables will look like when you print out a sheet of them…they won't have my watermark in every corner though.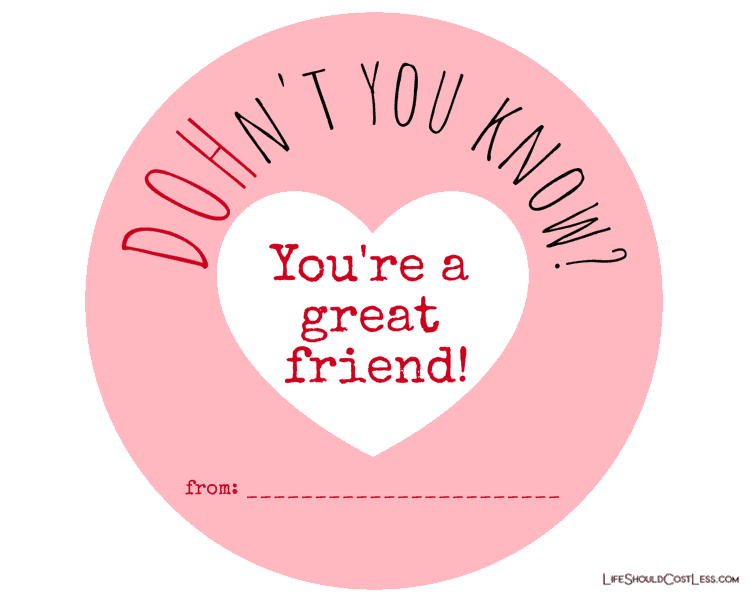 Here is the link to the Free Printable That you need to go to, and then download from there.
The reason you can't just download them by right clicking an image is because I use an image optimizer that makes the quality a little crappier so that my webpages load faster for you…anyway, go to that link, download, and print them out.
Don't forget that you'll save money on these Valentine's if you buy your Play Doh in bulk. You could even buy the smaller containers of Play Doh if the budget is tight, both sizes are still pretty fun.
Thanks so much for stopping by my site! If you liked what you saw, please make sure to share it via social media!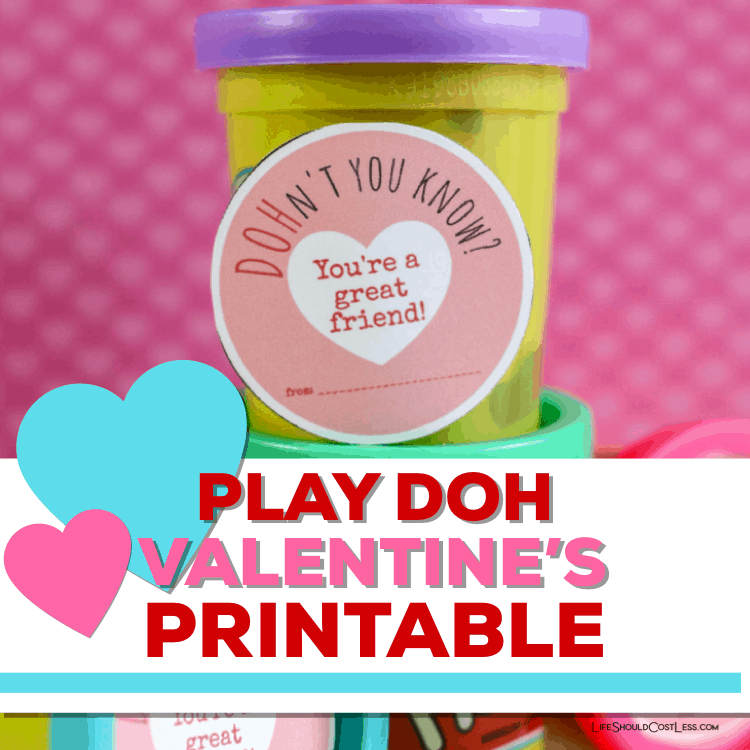 Other ways to show your support are to follow and/or interact with me on Pinterest, Instagram, Facebook, YouTube, or by Subscribing To My Emails List.
If you purchase suggested products through Amazon, the cost to you remains the same, but I make a small commission on everything in your cart. Also, if you ever need to buy it again, you can always come back to my site for the link…just sayin';).
If something was particularly helpful and you would like to donate directly to my site, you can do so via PayPal, here. I'm a single mom of four, so every little bit helps. Thanks again!~Sarah
Here are links to five of my other posts that you're also going to like:
For those of you that would like another option of an image to pin to Pinterest, here you go. Thanks so much for sharing!