I don't know about you, but when it's cold, too cold to be outside anyway, I am always on the look out for more fun winter craft ideas for kids. Gotta keep those kids busy or this single mama is going to start ripping her hair out. It doesn't matter if you're a single parent or not though, keeping kids busy and happy when they are cooped up inside can sometimes be a challenge.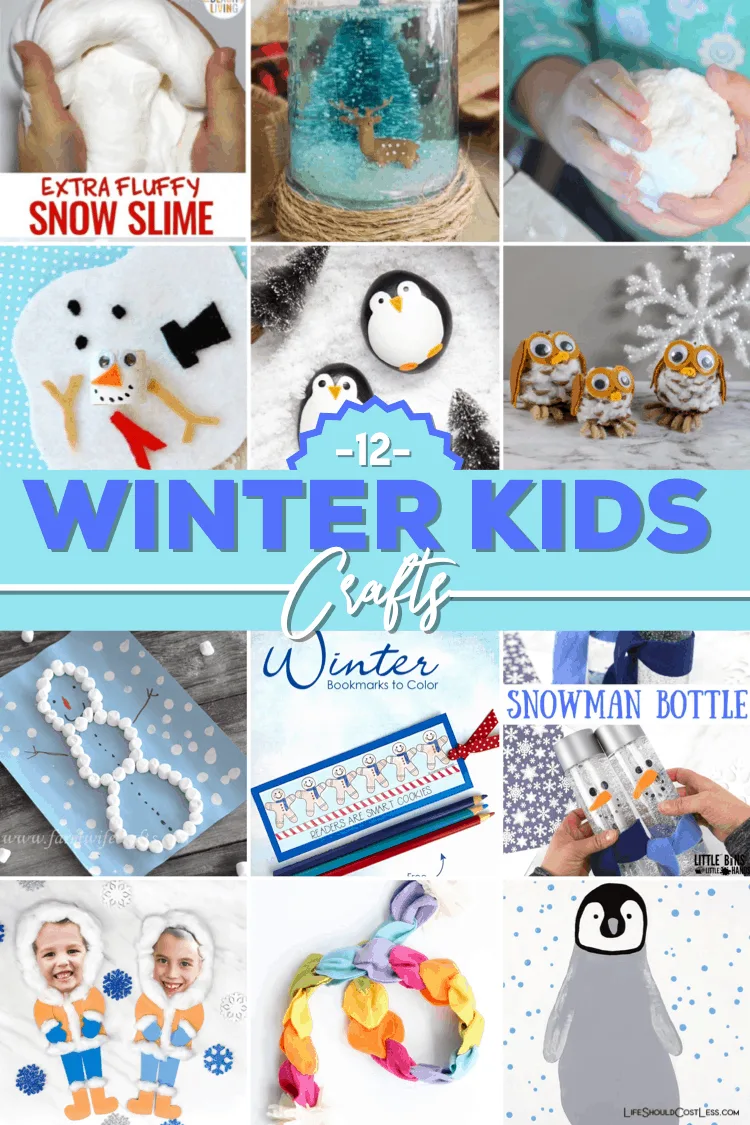 Table of Contents, Skip Ahead To What You're Looking For
Alright, so I have for you a big fun list of 12 Winter Craft Ideas For Kids:
Let's dive right in so that the fun can begin as soon as possible. 😉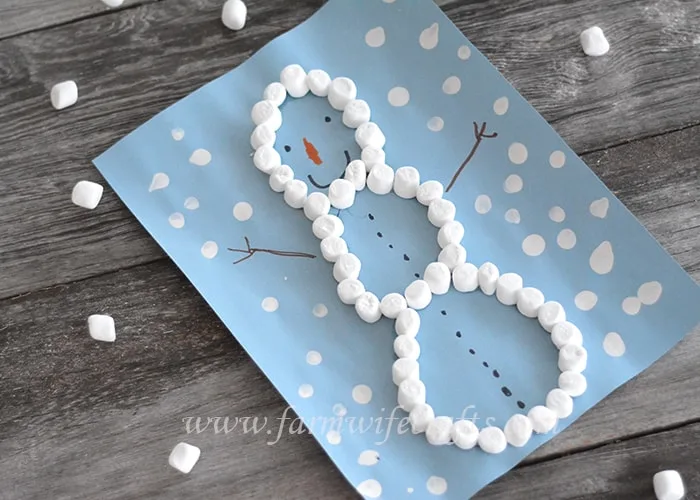 If you are you looking for a simple craft to keep the kids entertained while it's too cold outside to go out and play, then this marshmallow snowman winter craft is just what you are looking for! This simple project would be a perfect winter craft for toddlers or preschooler level kids.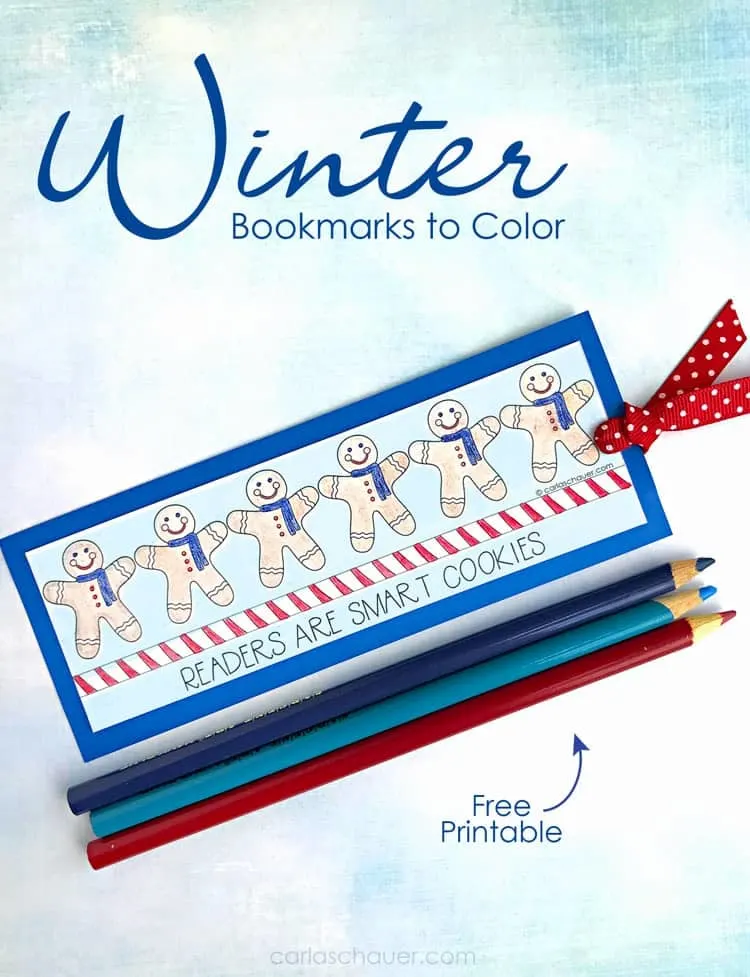 One of the best parts of winter is snuggling under a blanket with a great book. These printable bookmarks make a fun winter art project/craft, and it's a cute place holder for when you need to refill your cocoa;).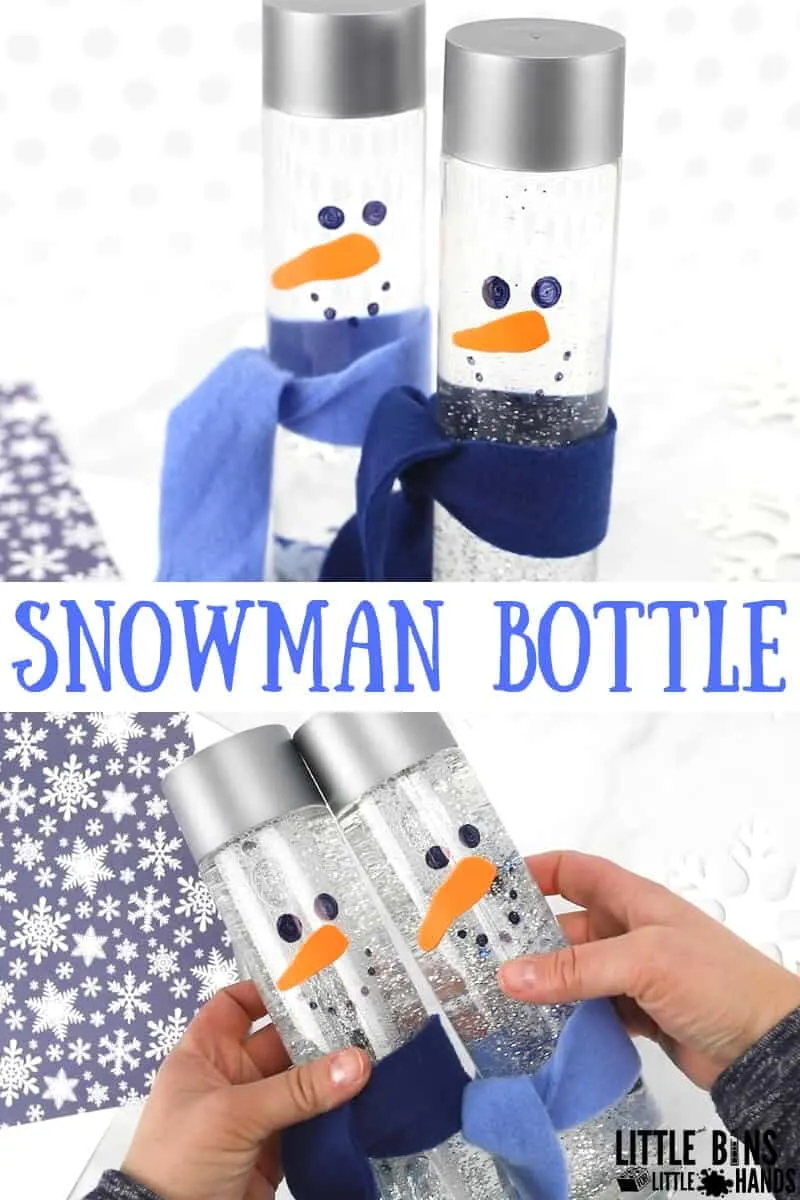 Enjoy winter art projects no matter what your climate looks like. Whether you have beach weather or snowman weather, a snowman sensory bottle is a versatile winter activity for kids to make with you.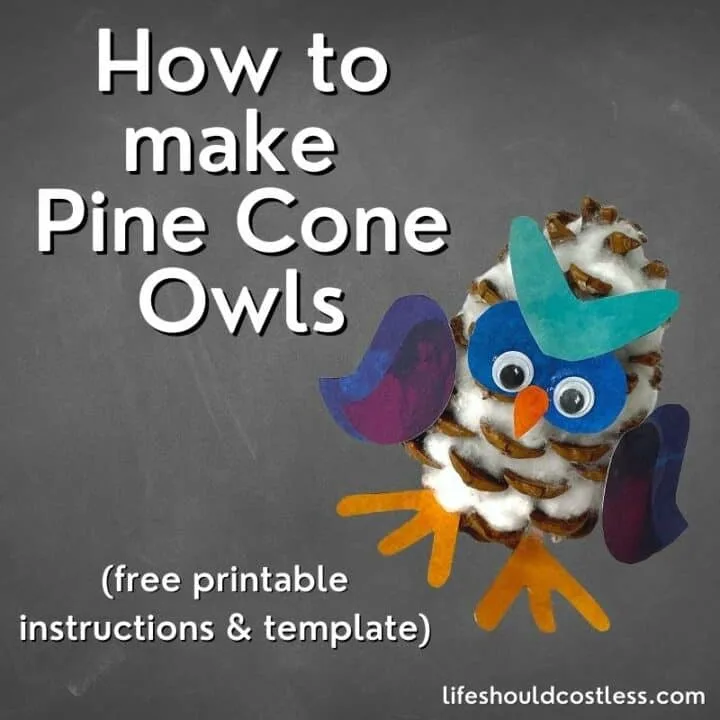 Whoo knew it could be so fun to make an owl for a winter art project? The best part about this one is that they don't have to be made just for winter… you could spray paint the pine cones (let it dry) and switch up the colors of every part of these cute little owls to really show some creativity.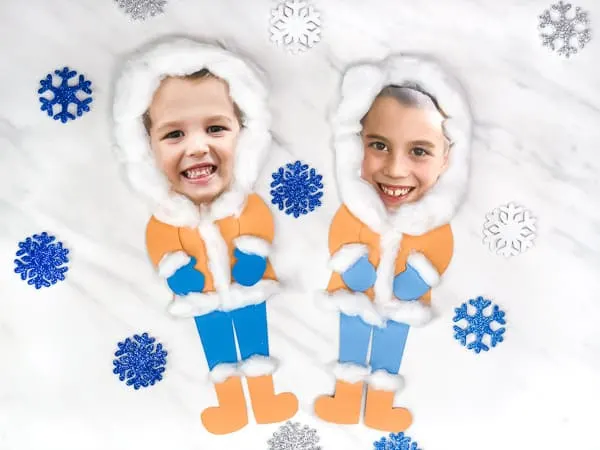 Turn your little ones into an Eskimo in an instant with this fun Eskimo craft for kids. I don't know about your kids, but my kids go absolutely crazy and giddy with excitement when they get to do a craft that has their face on it.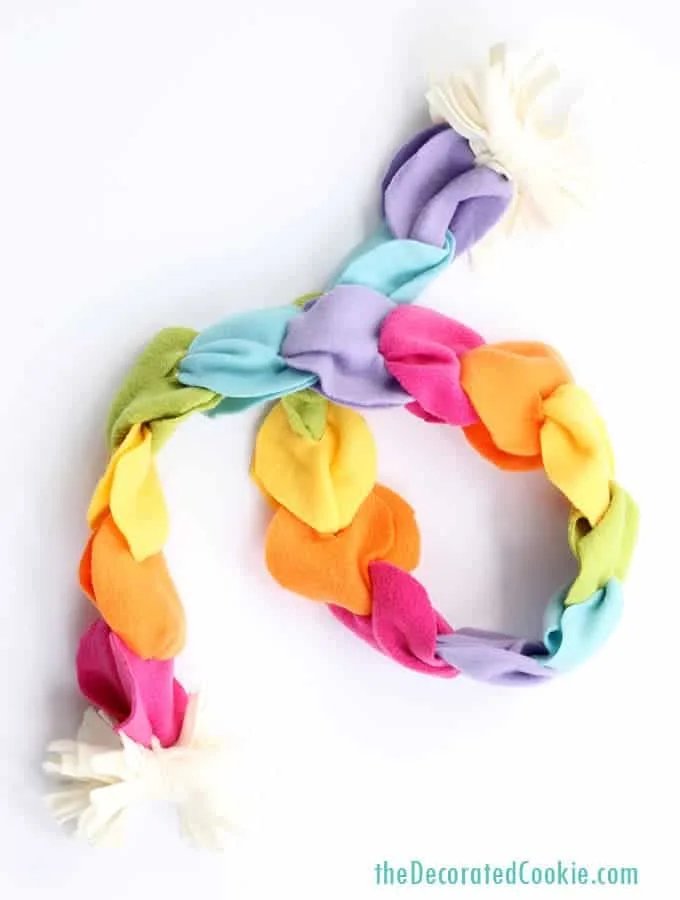 This no-sew rainbow scarf made from fleece is the perfect birthday or holiday gift kids can make! Included is a How-to video AND printable instructions.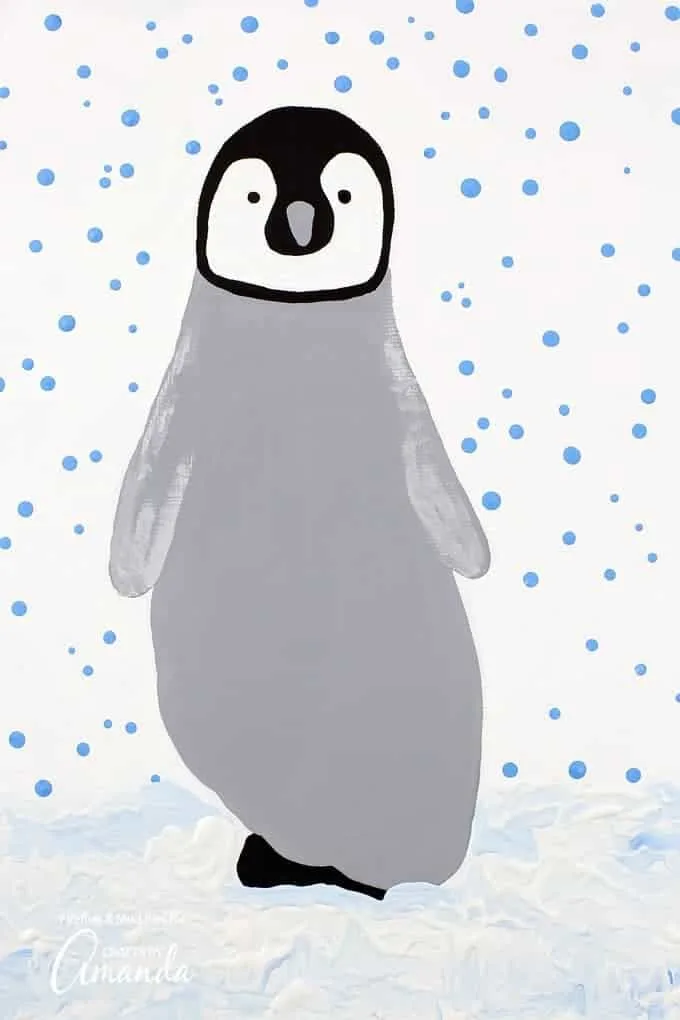 Winter is the perfect season to create Footprint Penguin art with acrylic paint, canvas, and a cozy sock-covered foot from a child you love. This simple keepsake craft requires minimal supplies, involves less clean up and is fun for crafters of all ages. It's a perfect winter crafts idea for toddlers!
**Remember that if you love this post, you're going to want to check out my entire kids section.**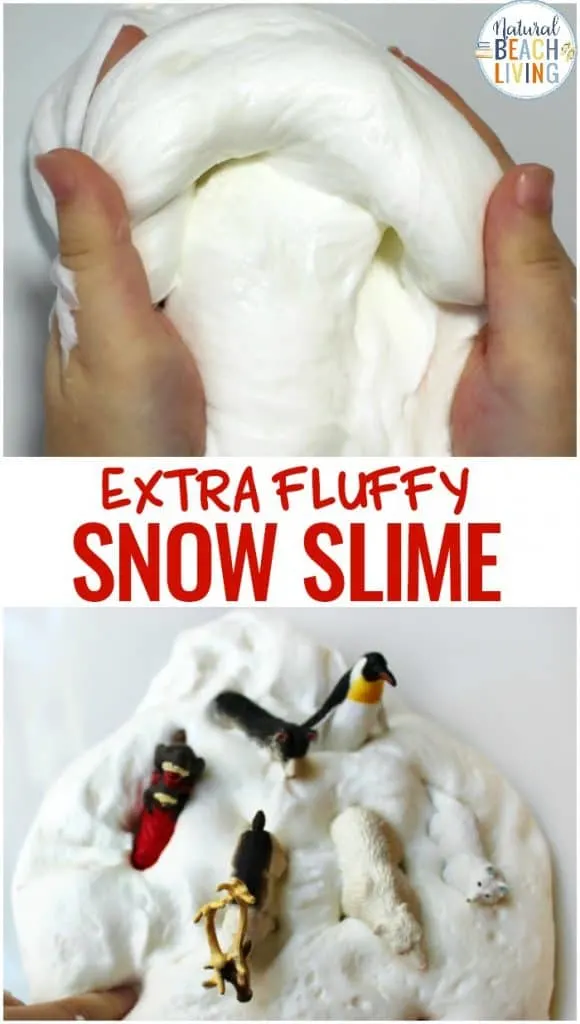 Are you ready to make The Best Super Fluffy Snow Slime Recipe Ever? If you are looking for a fun winter activity that your kids will love, DIY fluffy snow is the answer. This snow slime recipe looks like real snow, and it is just as much fun to play with. Your children will love squeezing it, rolling it, pulling it and squishing it for hours of fun.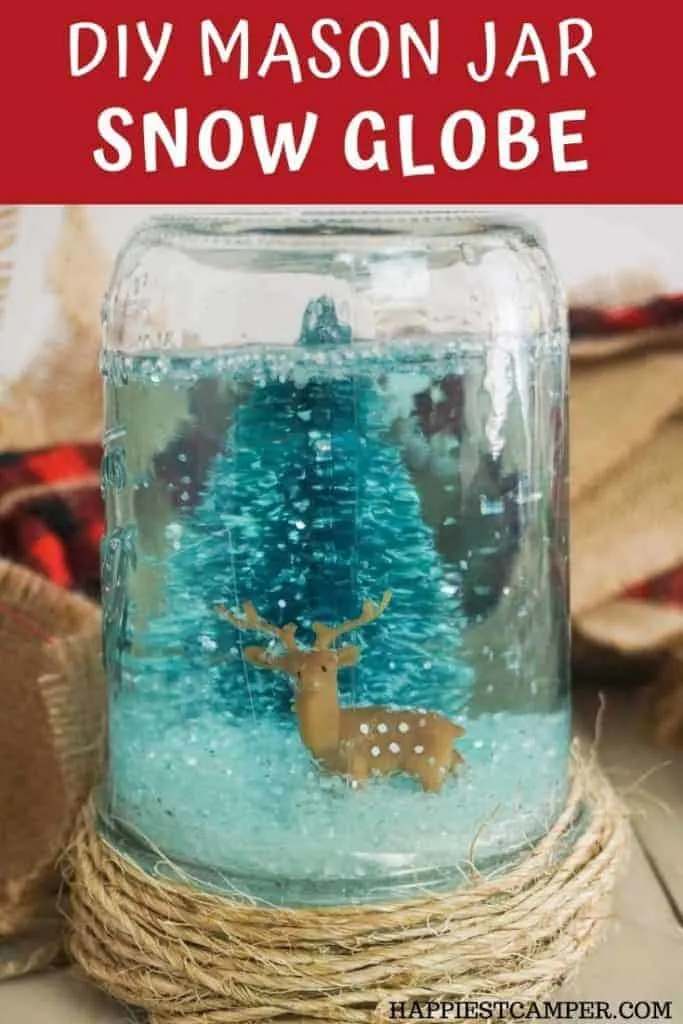 If you love Snow Globes and the nostalgia they bring, then this is the craft for you! It's more of a craft for big kids unless you want to supervise…but hey, it's all quality time in my book.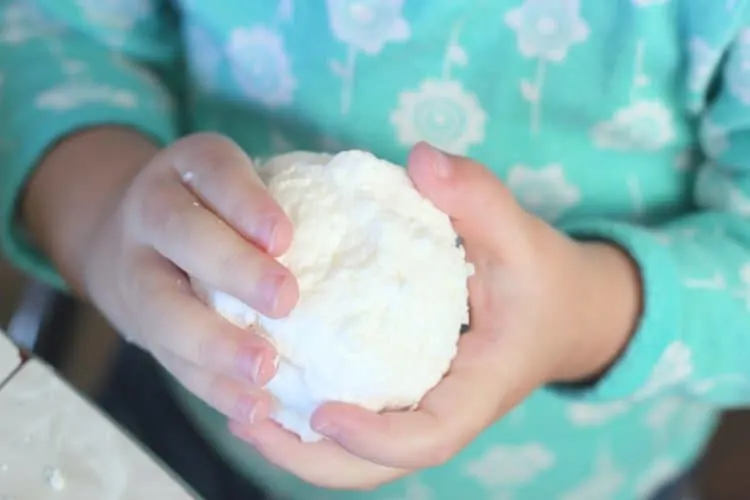 No melting, pouring or measuring. This snowball surprise soap is SO easy to make! Hide a small toy inside for this fun snowball surprise soap! This is a super fun winter art project for preschoolers and up.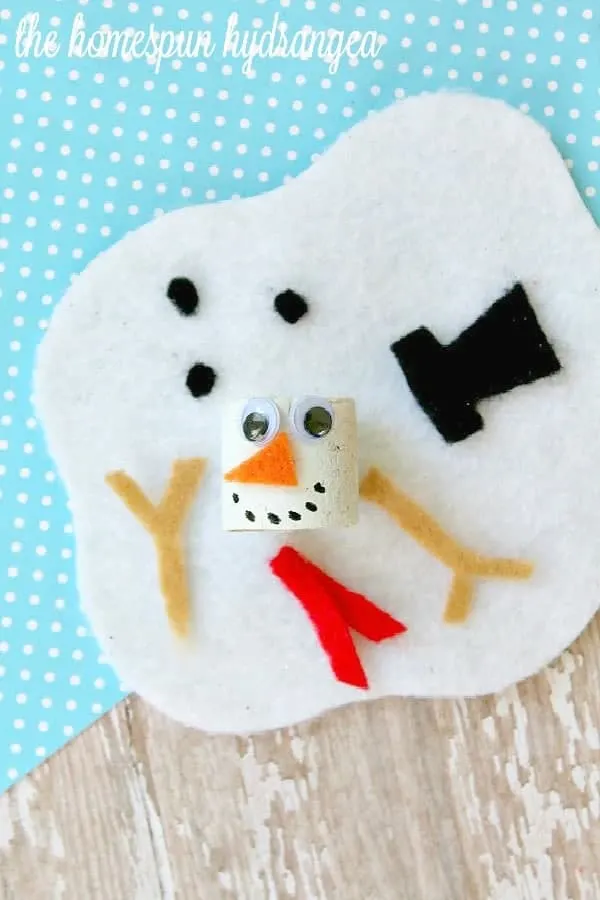 This melted snowman is a fun winter art project. It's so simple when you just have them put it together… this is a perfect activity for toddlers.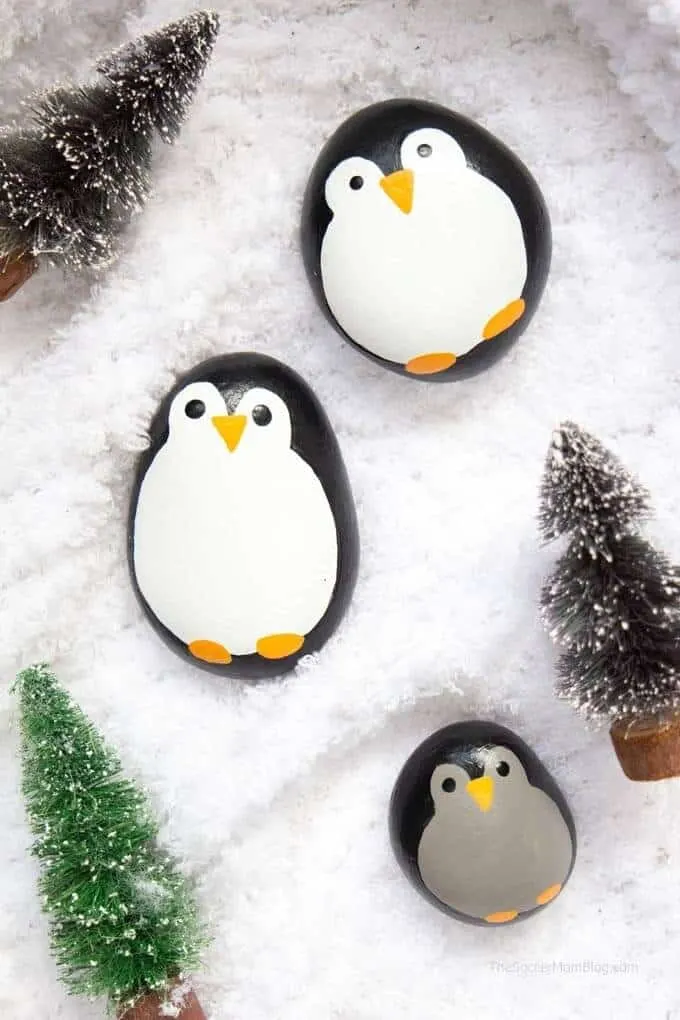 This adorable family of Penguin Painted Rocks are easily one of our favorite winter painted rock ideas and an easy kids craft for all ages!
Well, that wraps up the 12 fun winter crafts for kids that I wanted to share today.
Thanks so much for stopping by my site! If you liked what you saw, please make sure to share it via social media!
Other ways to show your support are to follow and/or interact with me on Pinterest, Instagram, Facebook, YouTube, or by Subscribing To My Emails List.
If you purchase suggested products through Amazon, the cost to you remains the same, but I make a small commission on everything in your cart. Also, if you ever need to buy it again, you can always come back to my site for the link…just sayin';).
If something was particularly helpful and you would like to donate directly to my site, you can do so via PayPal, here. I'm a single mom of four, so every little bit helps. Thanks again!~Sarah
Here are links to five of my other posts for kids that you'll probably enjoy too: