I don't know about you, but I can rarely find burlap in the exact color that I want for crafting. Especially since I moved to a much smaller town, the one "big" craft store we have out here is really limited in their selection of colors. I'm not about to pack up all four kids and make a special trip into the city, go through the headache of dragging those kids through all the different stores, just to see if I can find the color that I'm looking for. This leaves me with the option of either buying it online (which it's hard to tell if the color will be right just from a picture on the screen) OR trying to create it myself. I've been dying it myself the last several months now, and even though I spoke about it briefly in a previous post,
Sisters Shared Bedroom Scrabble Tile Art
, I decided that "how to dye burlap" needed a post of its own with a little more instruction.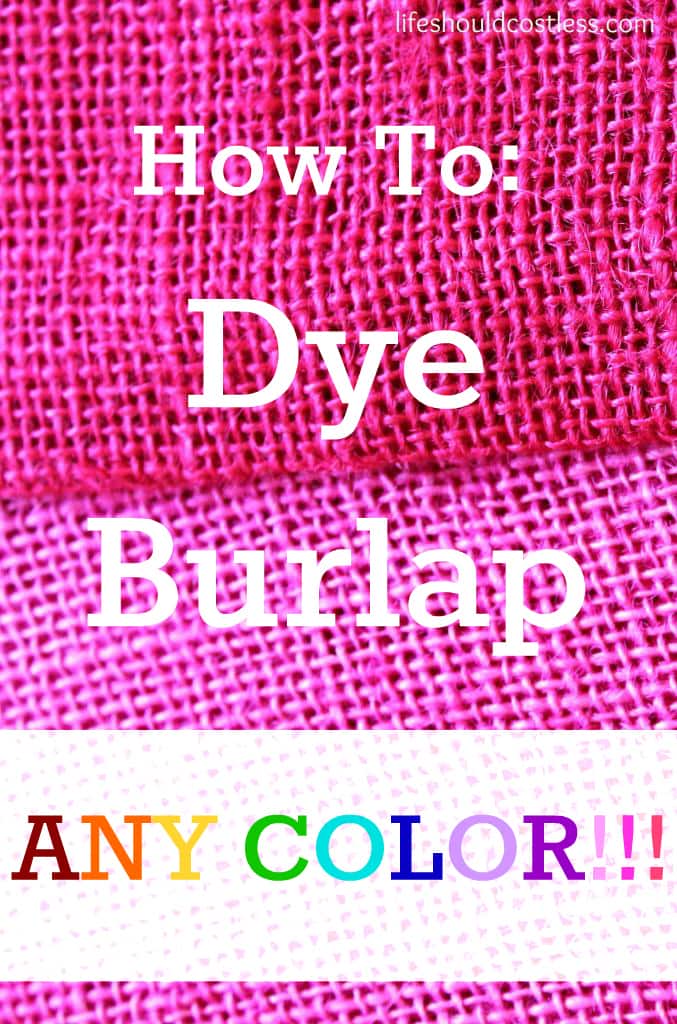 I needed to dye some burlap for my Valentine's Day Wreath (in red and pink) that I'm working on anyway, so I thought I'd share how I do it with you while I'm at it. Here it goes!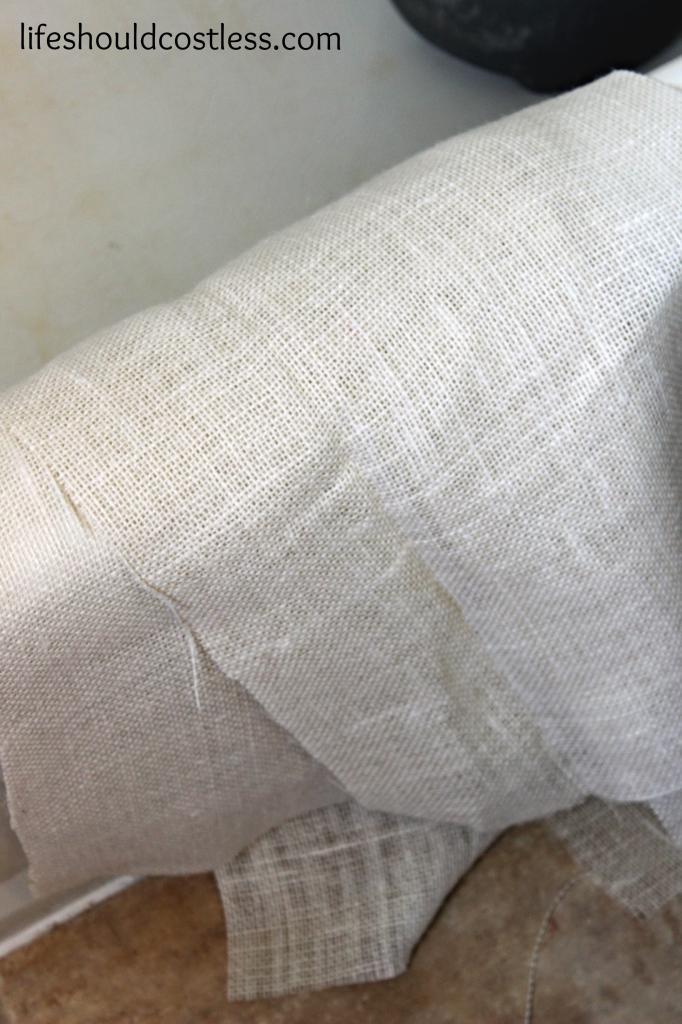 Start with clean, WHITE BURLAP. If it's already bleached out, it is going to give you a much truer color than it is if you start with the standard light brown/natural color that burlap normally is. It's the same concept as why your stylist will bleach out your hair before they try to do a different color. Then you cut the burlap down to a few inches larger that you are going to need on all sides. It frays during the dying process so you'll want to account for that.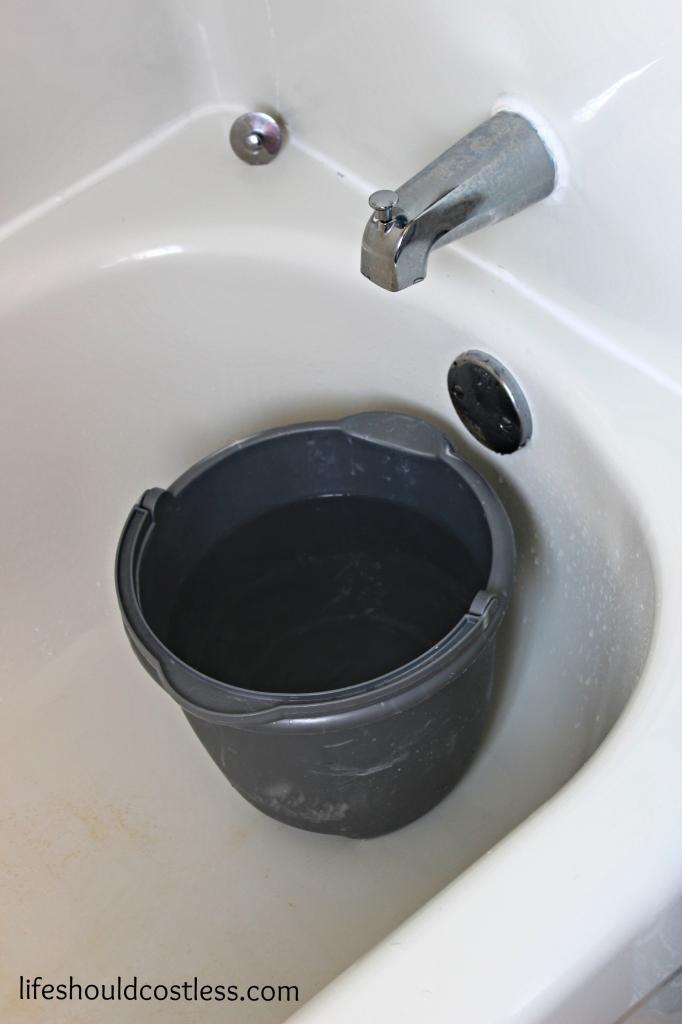 I don't have a utility sink so I use a bucket for this part. Fill a bucket with about 1.5 Gallons of 
HOT
 WATER.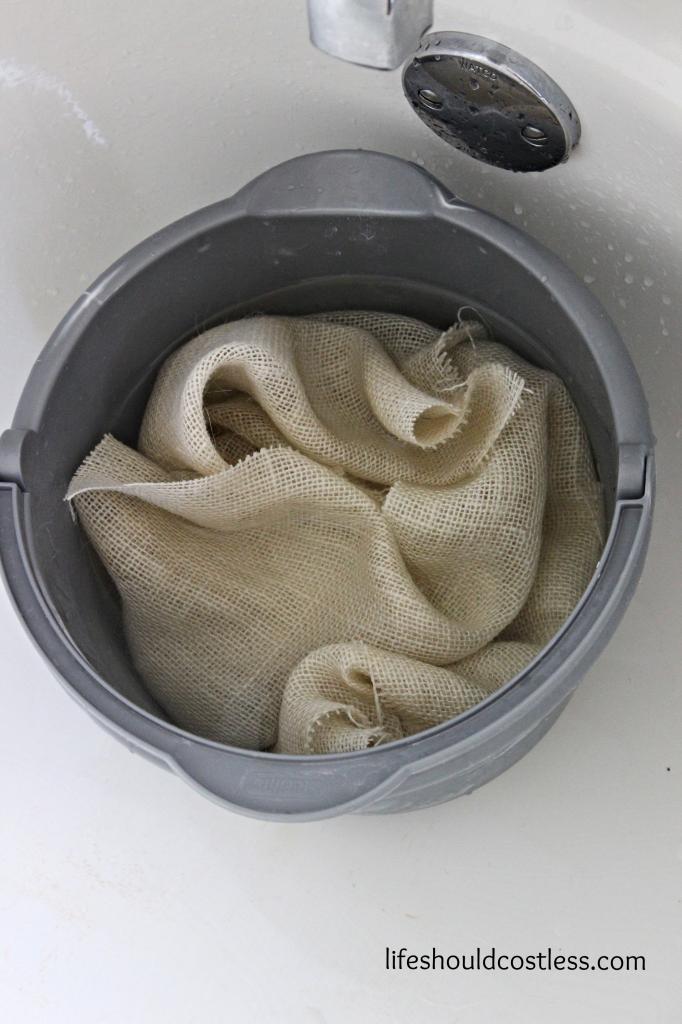 Put the burlap into the water then add:
5-6 Caps Full of liquid
Rit Dye
in your color of choice.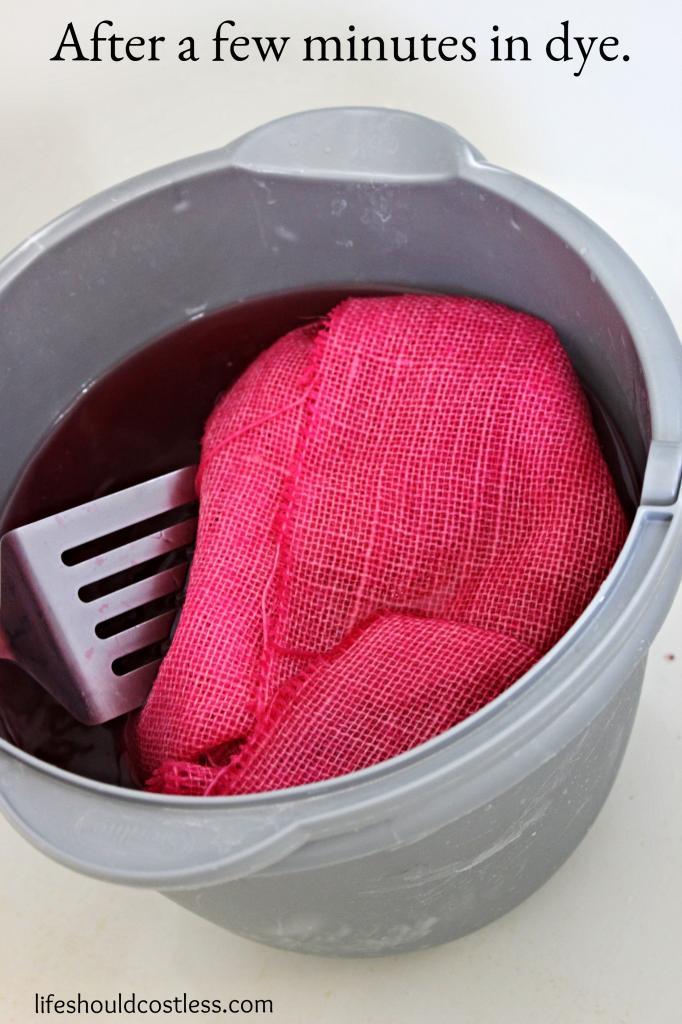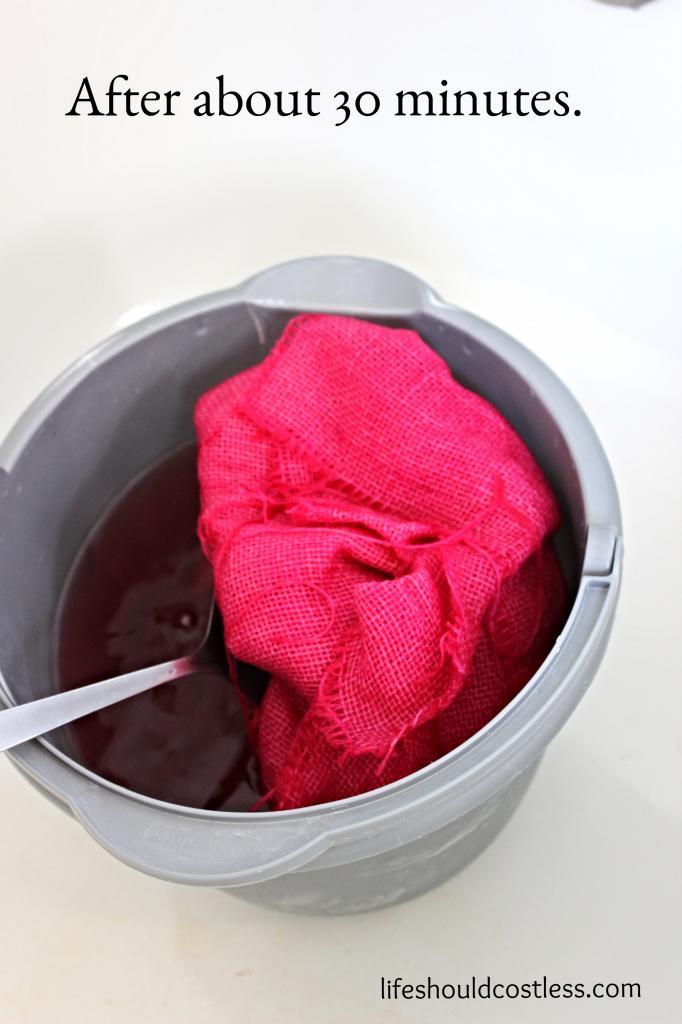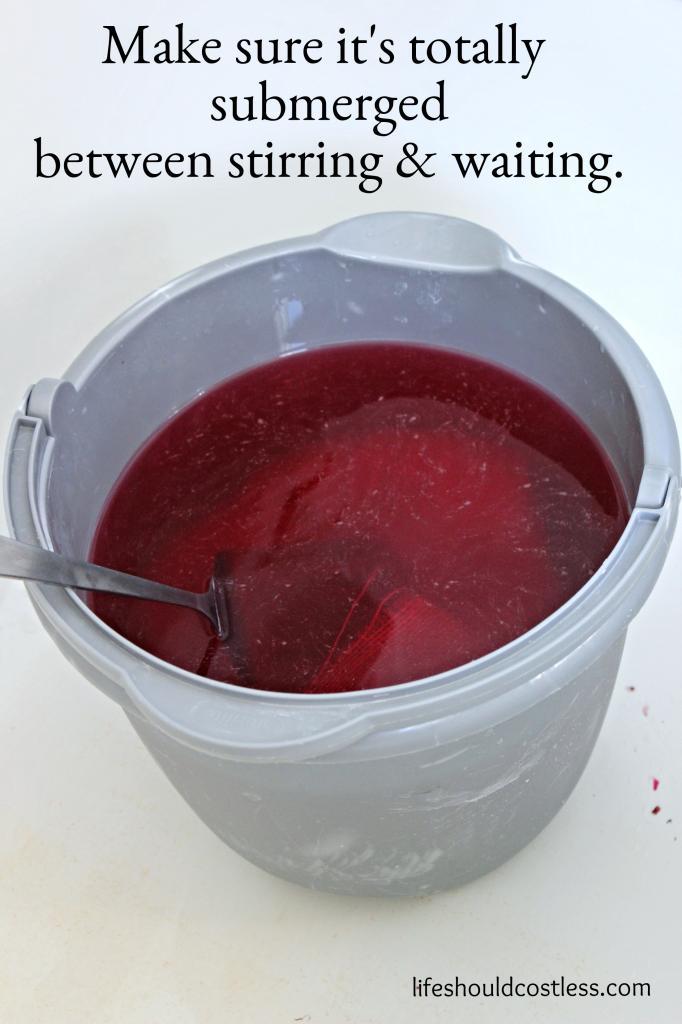 Stir well to dissolve the salt, and let sit in dye for 30-45 minutes. Stirring occasionally so that it dyes evenly. Make sure after each time you stir that all the fabric is submerged, also so that it dyes evenly.
Obviously if you want it a lighter color you use less dye and for darker you use more. Also, adjust the time accordingly. I've found that 6 caps full will usually get it pretty close to the exact color that is on the
bottle of Rit
. If you want to do some crazy color, make sure that you consult the Rit Dye chart on their website. They list how much of each color you need to create any color you can think of (I think there are about 500 different color options there).
You can find a pdf of that here
. This should be a good base to show you what ratio's of each color to use to create whatever color. If it comes out too dark, rinse it out in
HOT
water until it lightens up a bit. When you're happy with the color, rinse in
COLD
water until the water runs clear.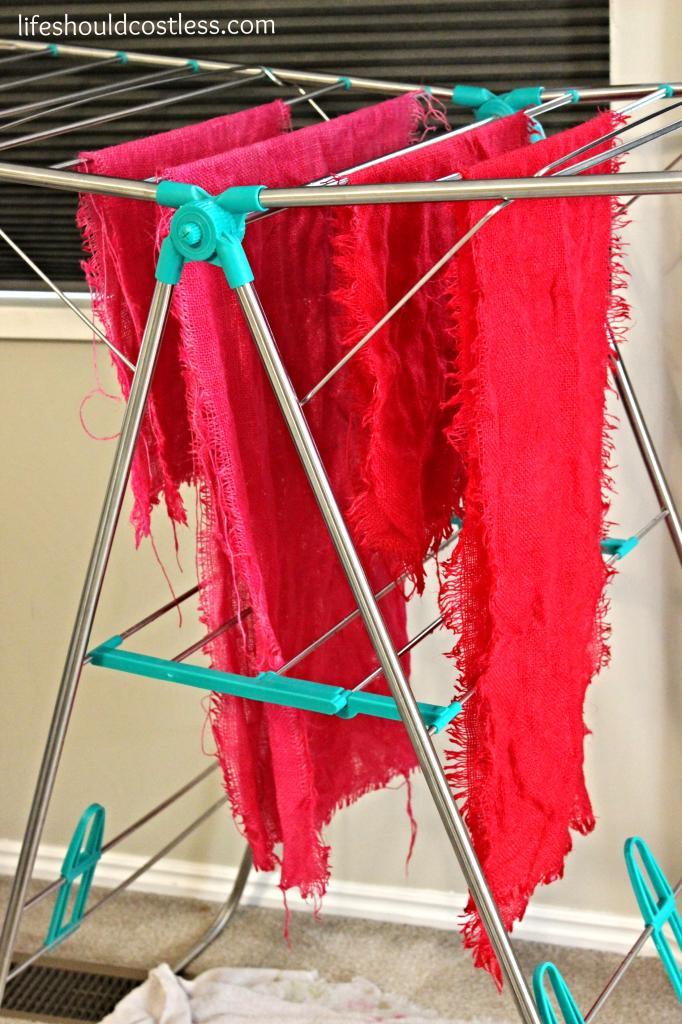 Hang to dry. *Remember that it'll be a few shades lighter in color once it is dry* You may want to put a towel down or put your drying rack
 in the bath tub so that you don't accidentally dye your carpet if you didn't quite rinse it well enough. Even if it's already dried, and you decide it's too dark, you can still rinse some of the color out of it with HOT water and then just dry it again.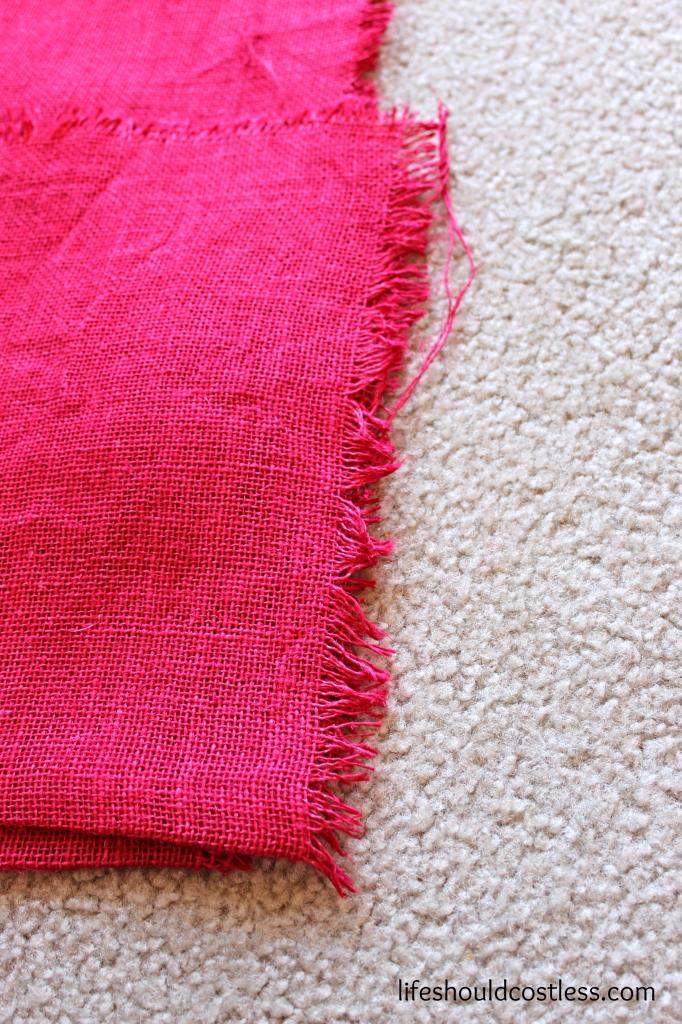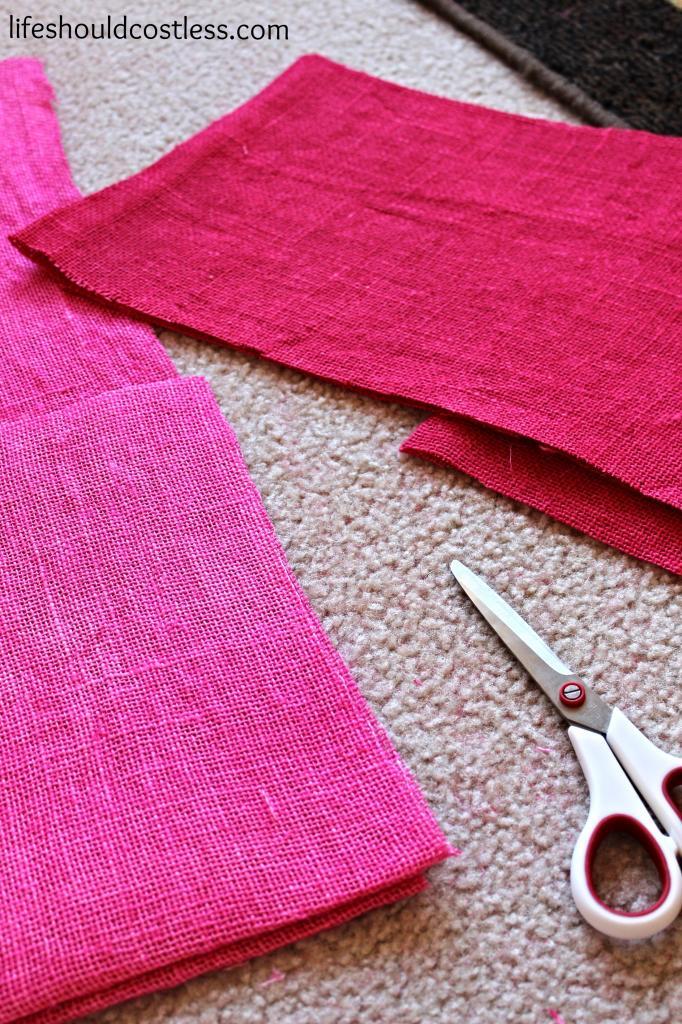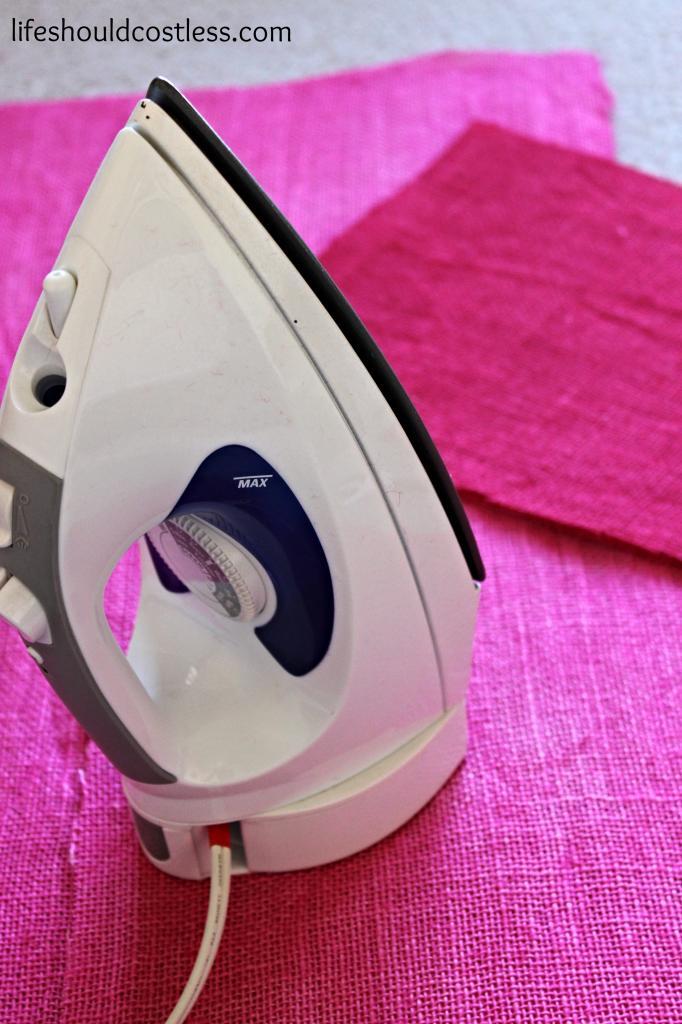 It dries pretty wrinkly, so you'll need to iron it. Also, cut off the frayed/shaggy ends and it's ready to use for your project!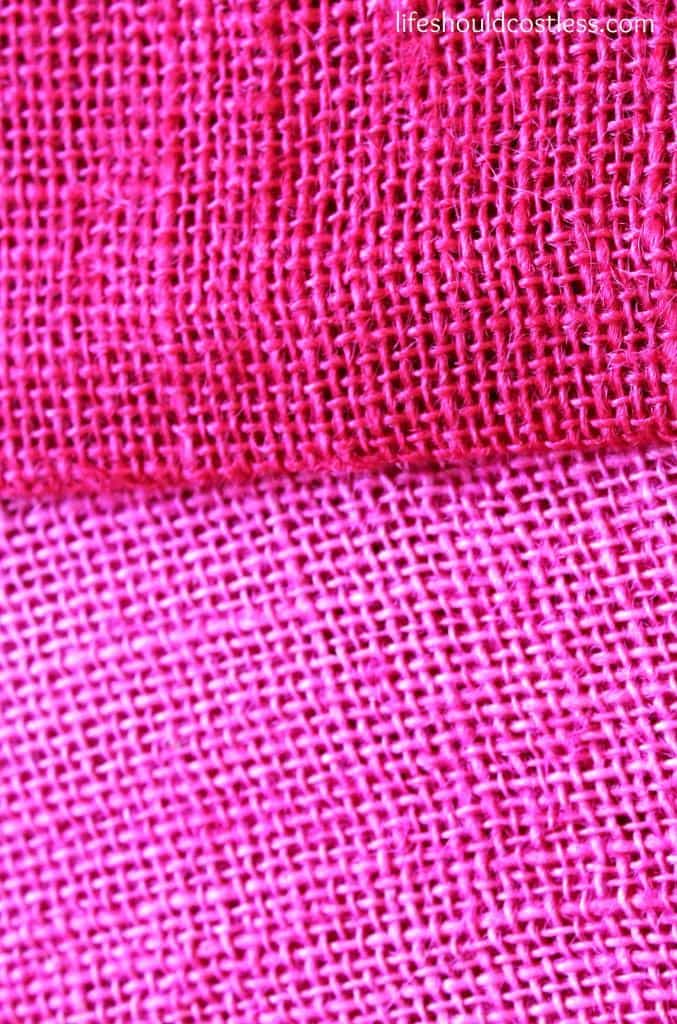 It's pretty easy, just a little time consuming. I try to do it while the kids are either asleep or preoccupied so that we don't have a dye mishap.
 I've got my pink and red ready to go for my Valentine's Wreath! Yay! That was the lengthiest part so hopefully I can get to the rest of it in time to post it before Valentine's Day. I love that knowing how to do this gives me countless options for my projects!
*You may want to wear gloves so that you don't get dye stained skin. Also, some people think that you shouldn't used iodized salt when dying fabric, but I haven't had a problem using it.*
You may also like: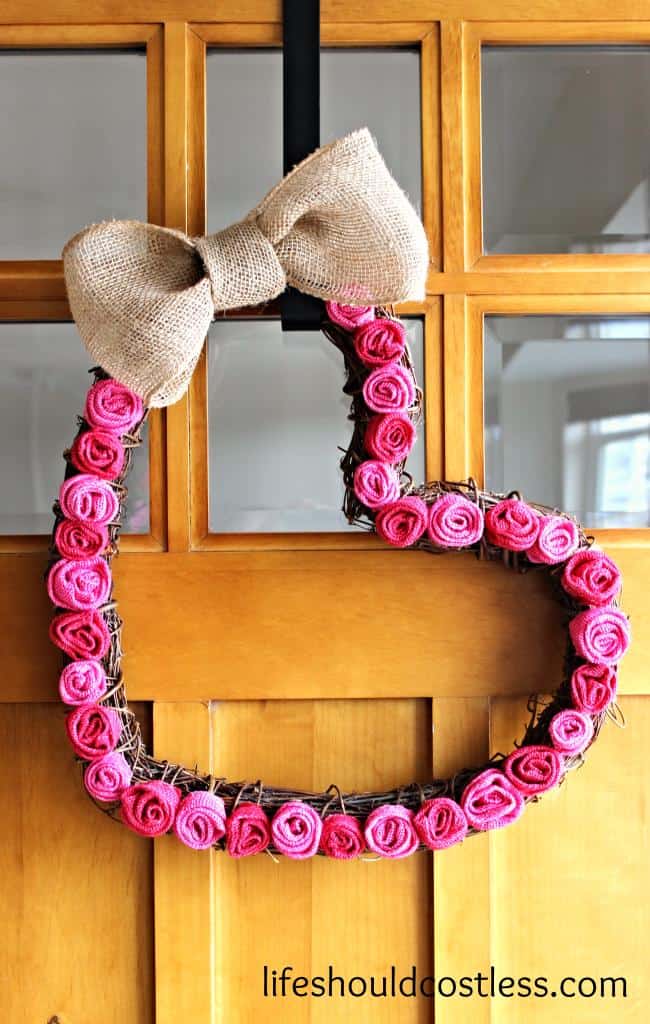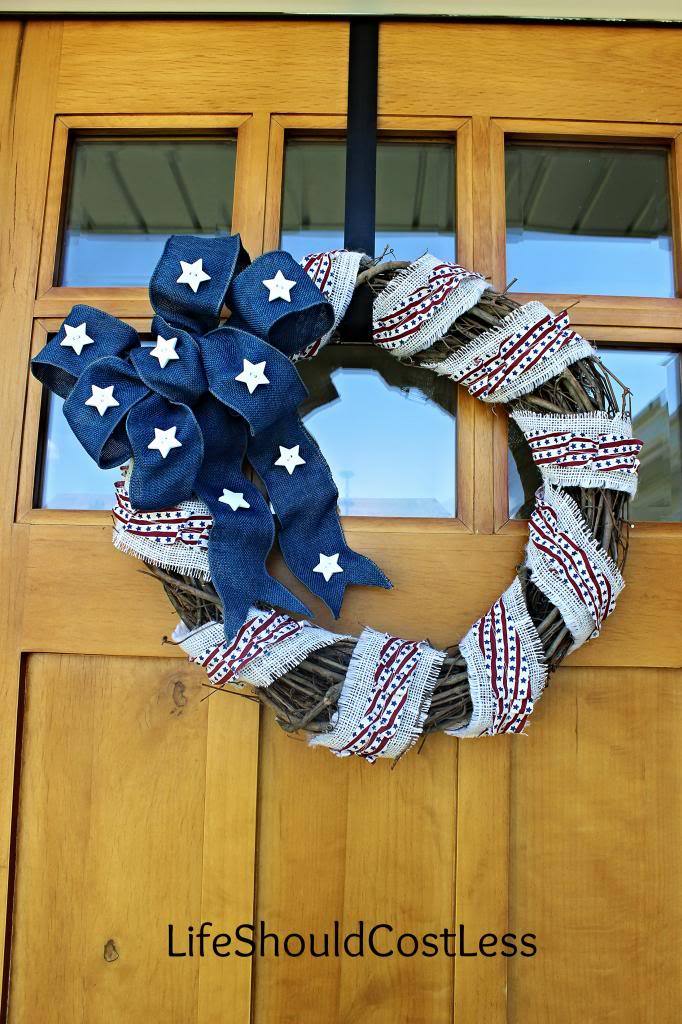 Make sure to check out my other website: