Joy can be found by thinking outside of the box…the planter box that is. Check out these 11 Unique DIY planter ideas to truly personalize your space and make it your own.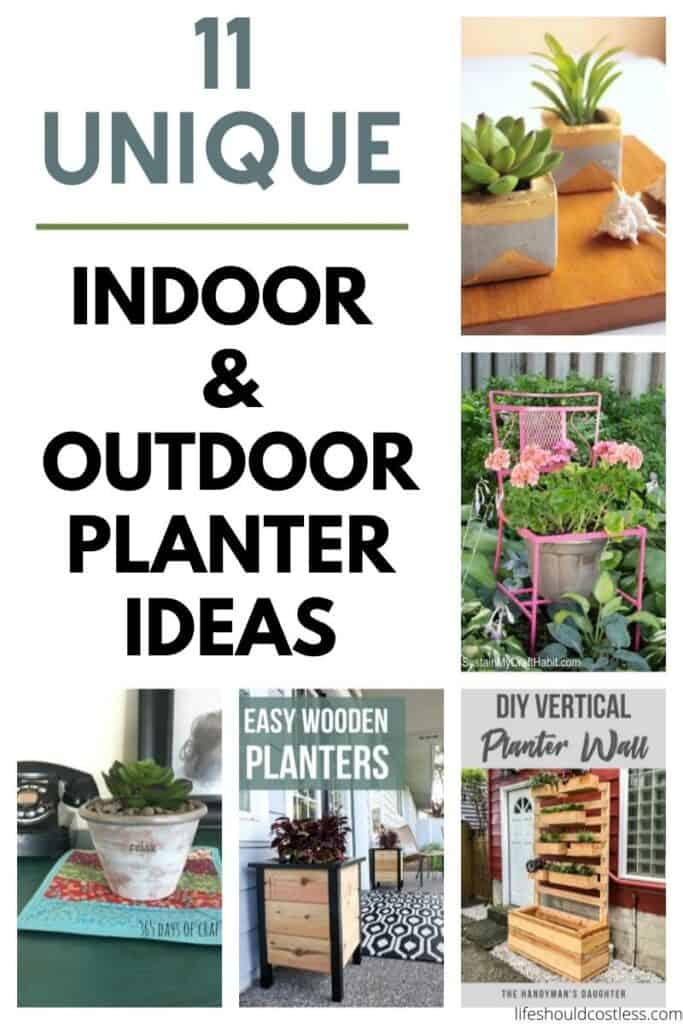 I am a total sucker for a good DIY project…especially the ones that turn something old into something new by upcycling. I've got a bunch of fun little unique planter ideas that I wanted to share with you to get those creative, and ever so frugal, juices flowing.
Cool Planter Ideas: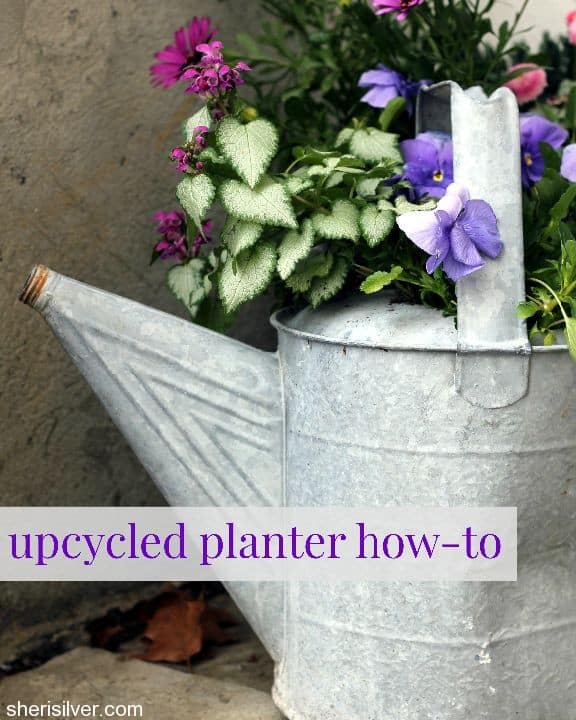 Learn how to use your thrift store treasures as planters! Upcycle and find a whole new purpose for them.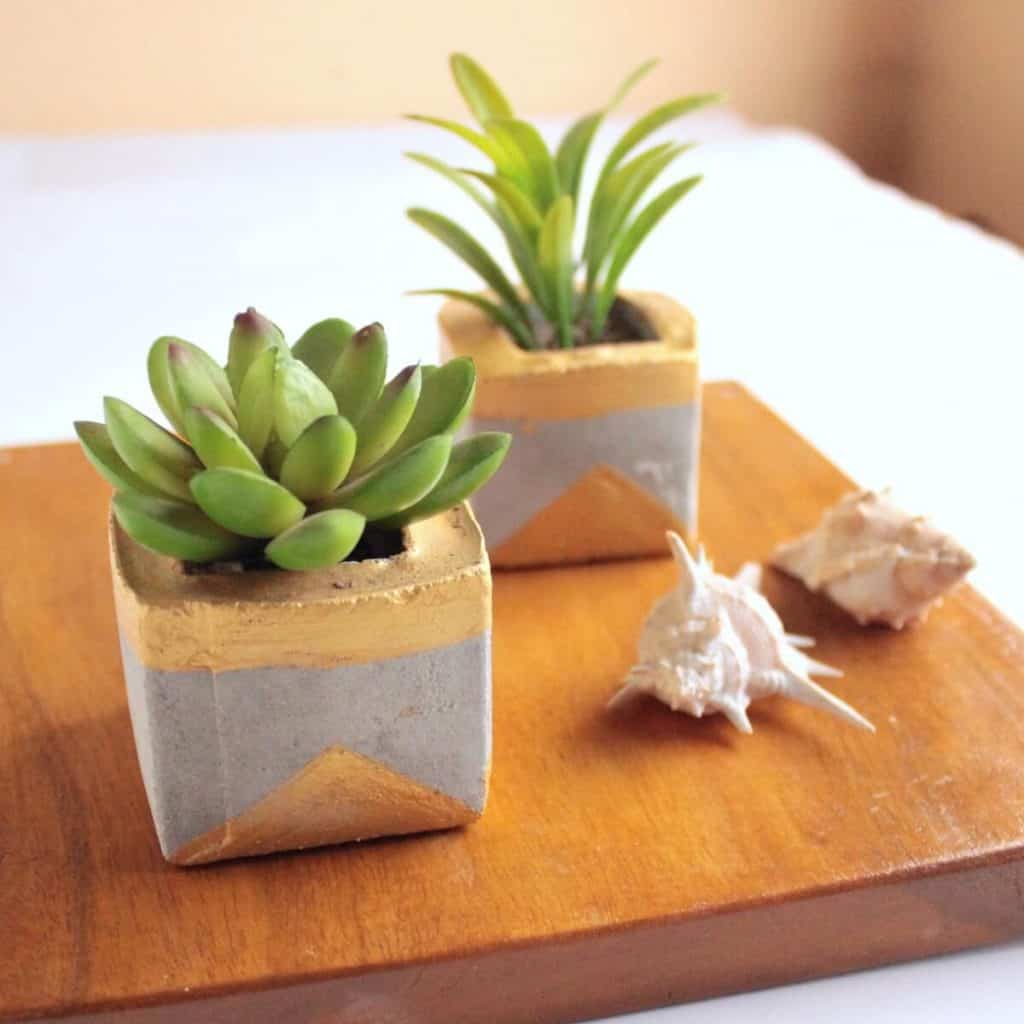 How to make chic gold and concrete succulent planters to bring a touch of green to your home.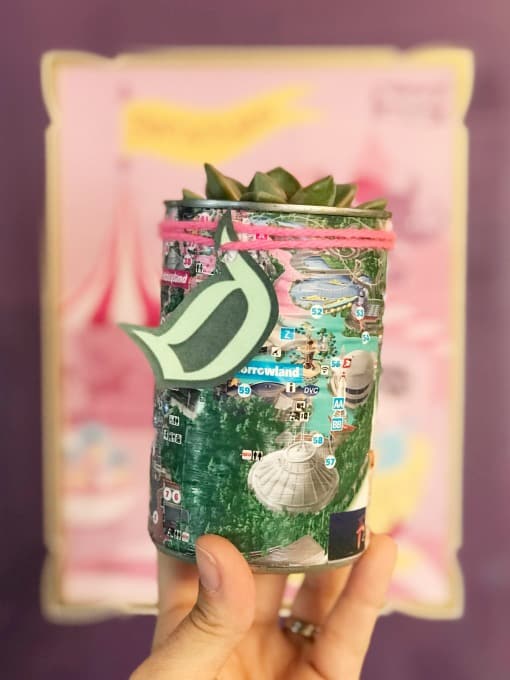 Create your own souvenir with this simple DIY project using a complimentary Disneyland Park map (or a map from anywhere you go for that matter). Here's how to make a Disney Map Simple Planter. No green thumbs required.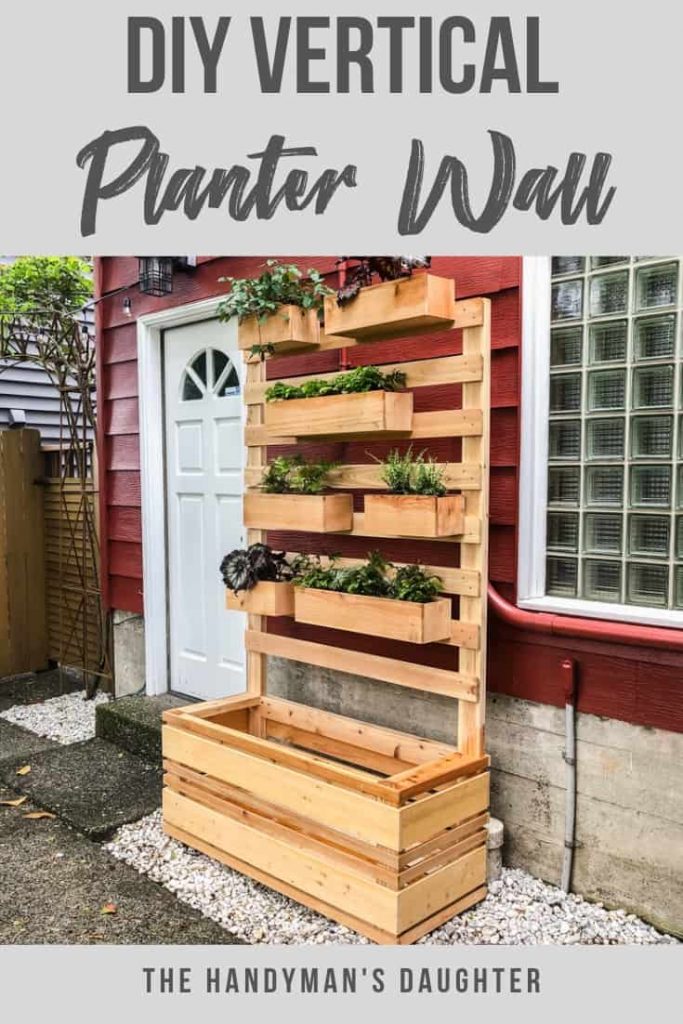 This DIY vertical garden planter wall allows you to grow tons of plants in a small footprint! Get the plans to make your own freestanding vertical garden and customize it to fit your space!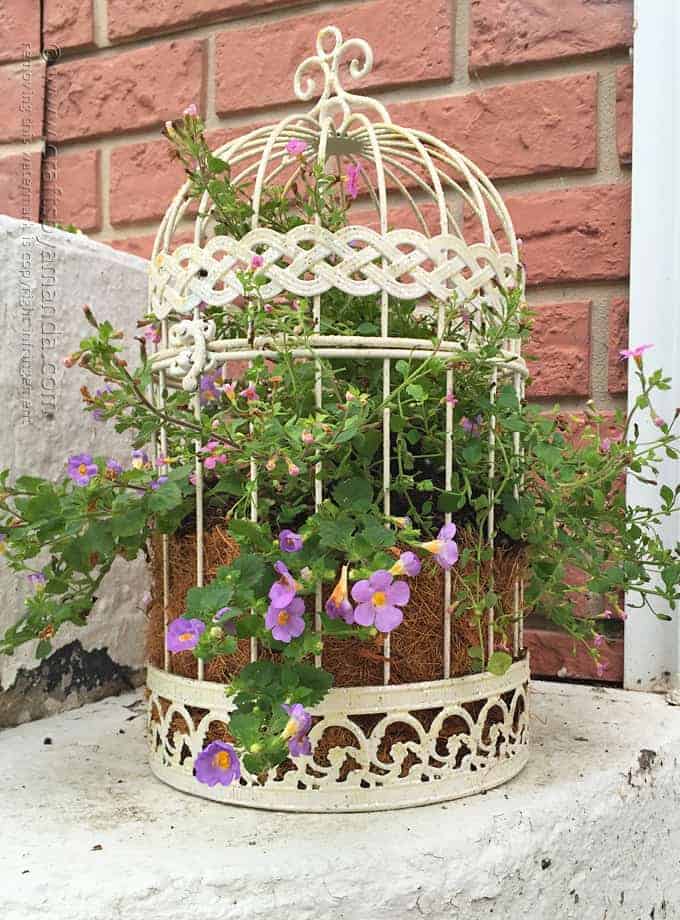 This Birdcage Flower Planter is a beautiful staple for your garden or steps outside. You could even hang some of these off of a covered porch or some trees that are low enough to reach for watering.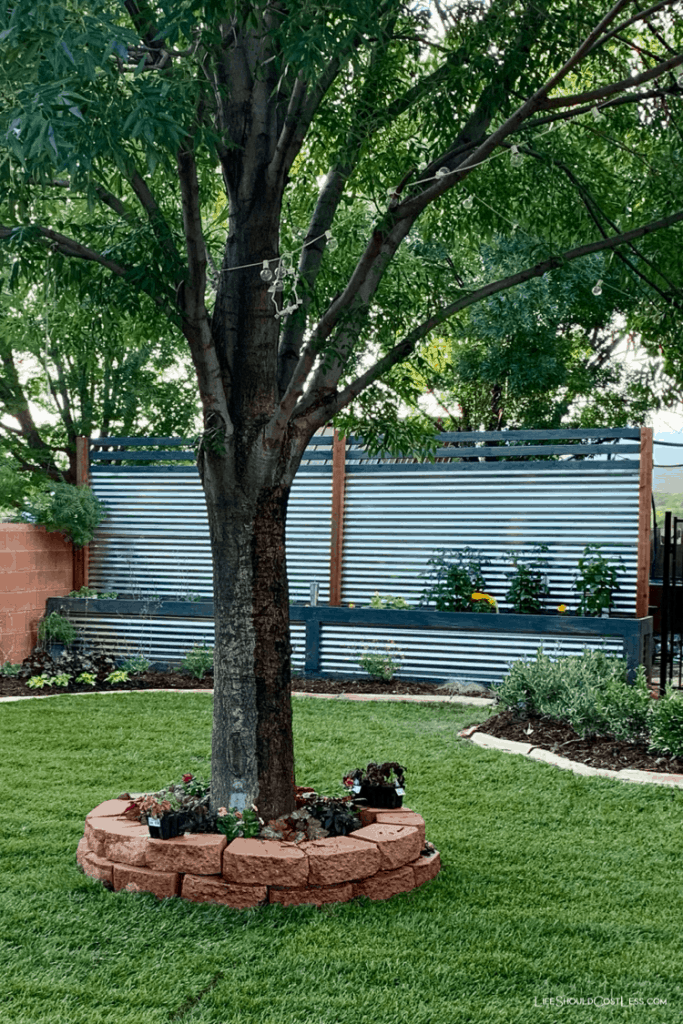 My favorite part about this planter is that it is built right into the fence! It looks great, adds functionality to the yard, and takes up way less space than it would if it were free-standing somewhere on its own.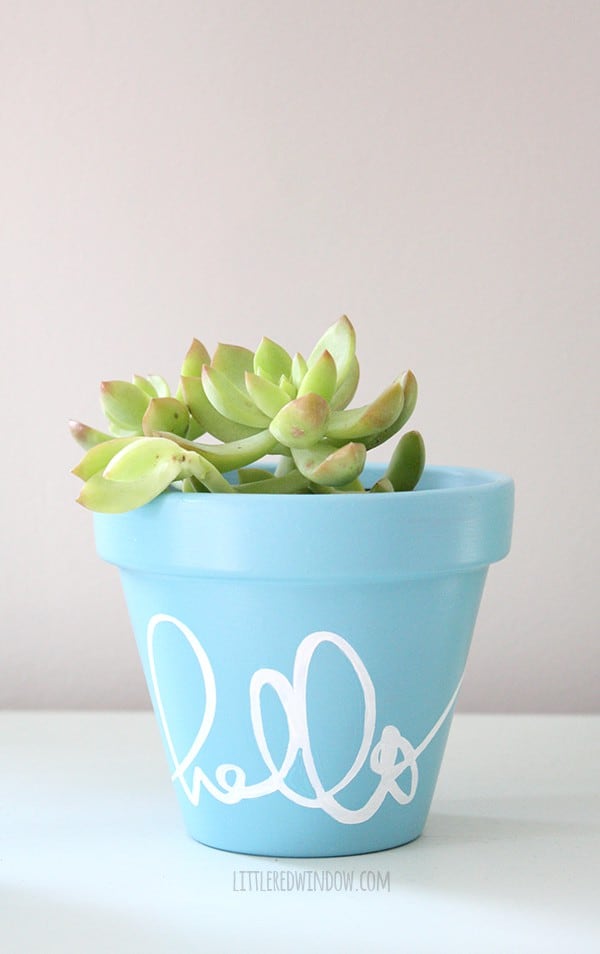 Make your own cheerful and colorful stenciled flower pots with this simple and fun tutorial.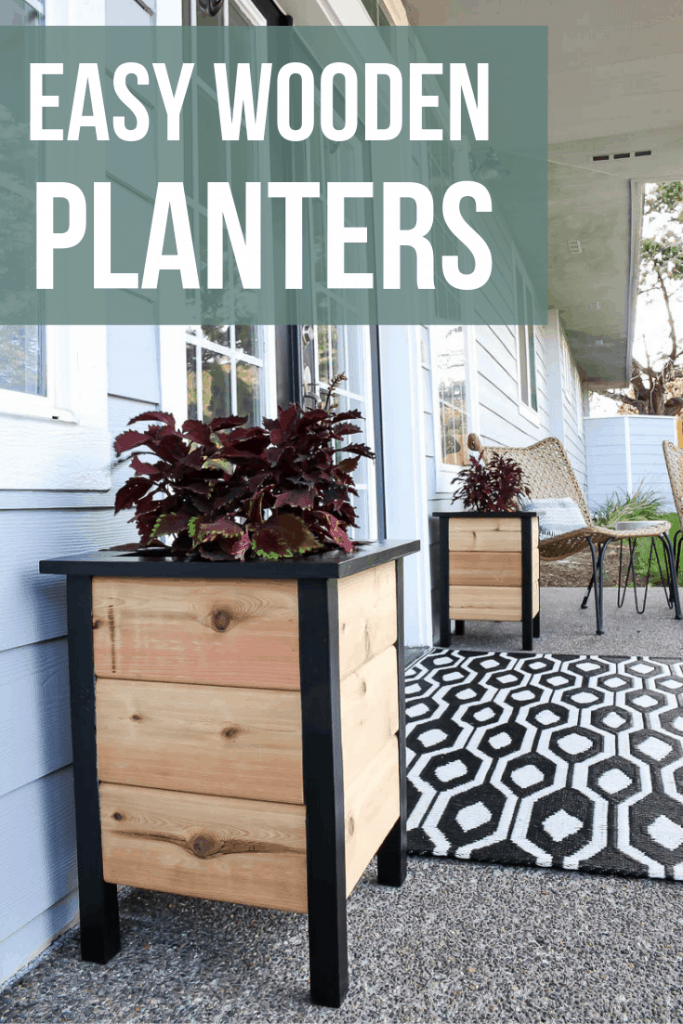 Want to add some life to your front porch? Download these easy DIY planter box plans and learn how to build these modern farmhouse planters. It's easier than you may think.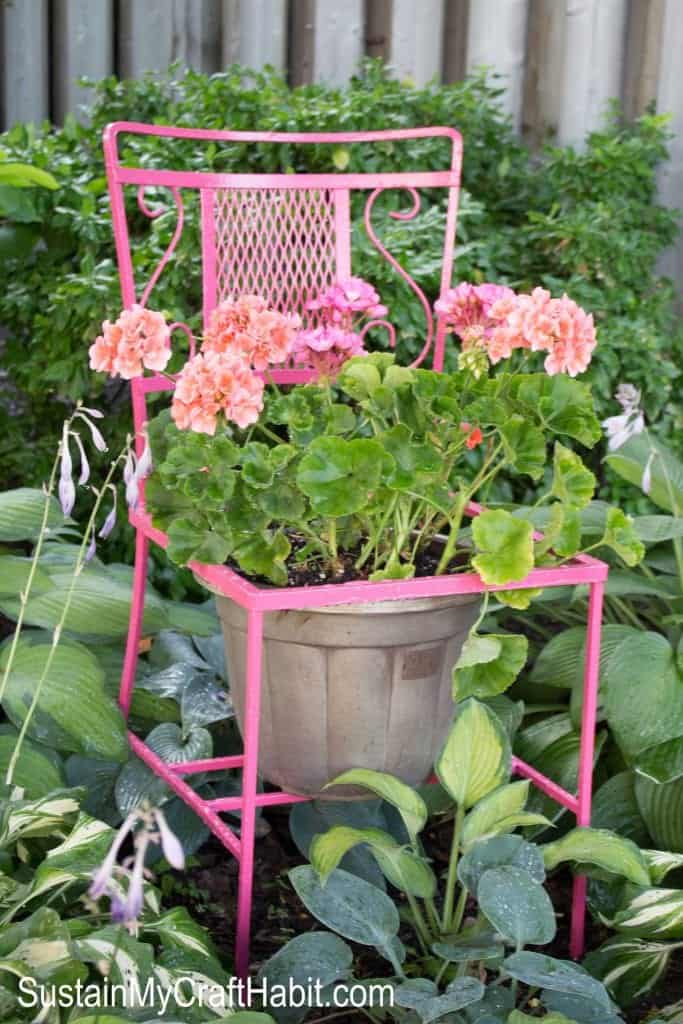 Repurpose old chair frames into a fun holder for potted flowers. Perfect for your garden, the front porch, or any place that you need a large item to fill up space but also be beautiful…it's a great way to add a pop of color into your outdoor decor too.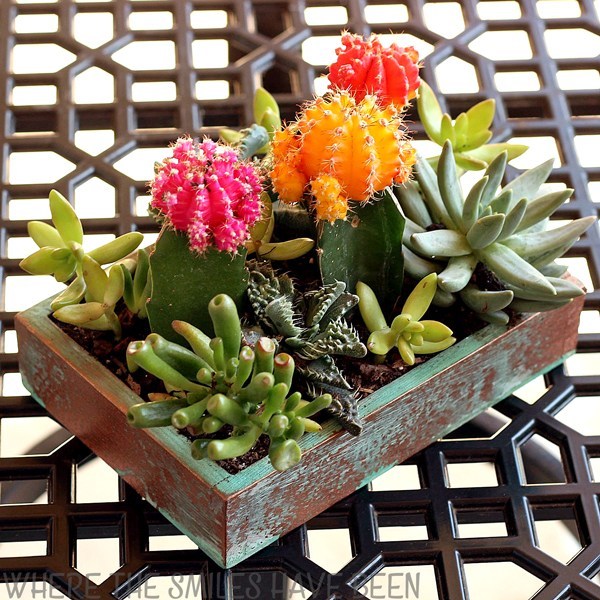 Create your own darling planter with items that you may already have on hand.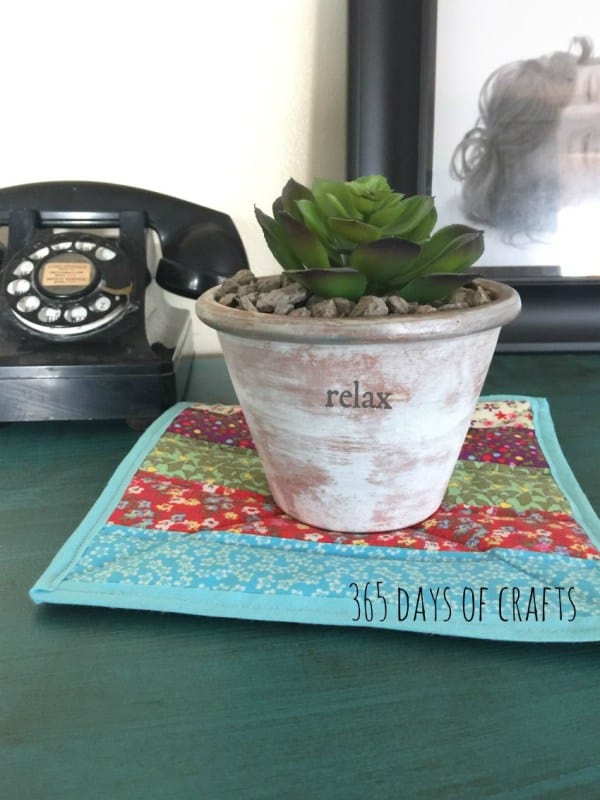 Dry brush a terra-cotta flower-pot for a fast and easy truly personalized gift for anyone that would love it. You can also take it one step further and hand stamp words with an alphabet stamp too.

That is all I have to share with you all today. I hope you found a little bit of frugal and cute inspiration to pretty up your home with these
Planter Ideas DIY!
Thank you so much for stopping by my blog! Every page view helps me support my kids so I really do appreciate it.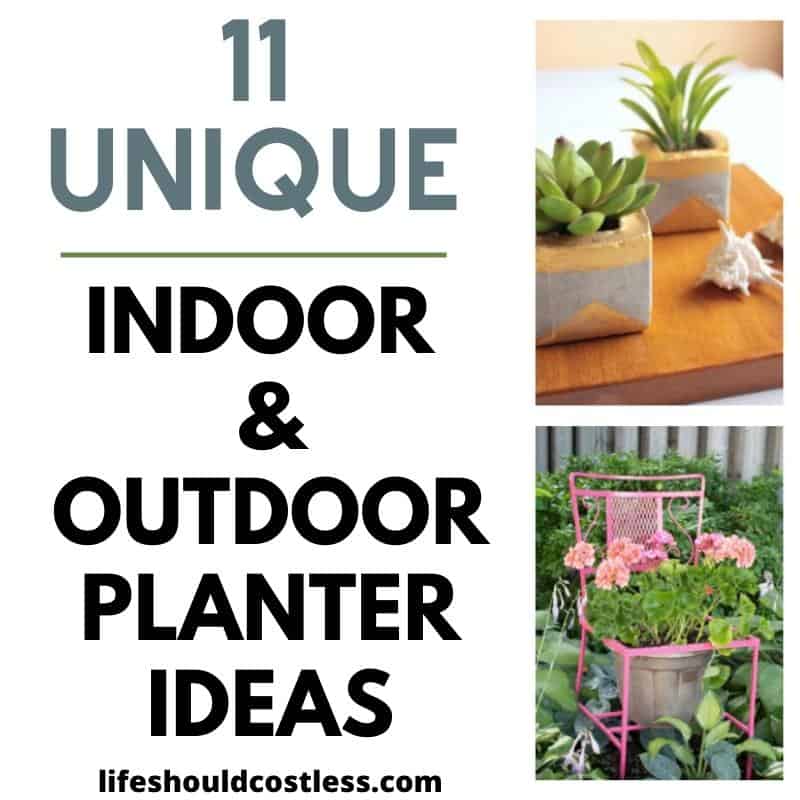 Oh, don't forget to subscribe to my email list (found here). Also, if you would like to learn how to follow along or really show your support for this blog, go here.
Here are links to several of my personal DIY projects that you're also going to love:
You may just want to check out my entire DIY section while you're at it.
For those of you that would also like another option for a "pinnable" image on Pinterest, or a different shape to share elsewhere, here you go…thanks again so much for the support!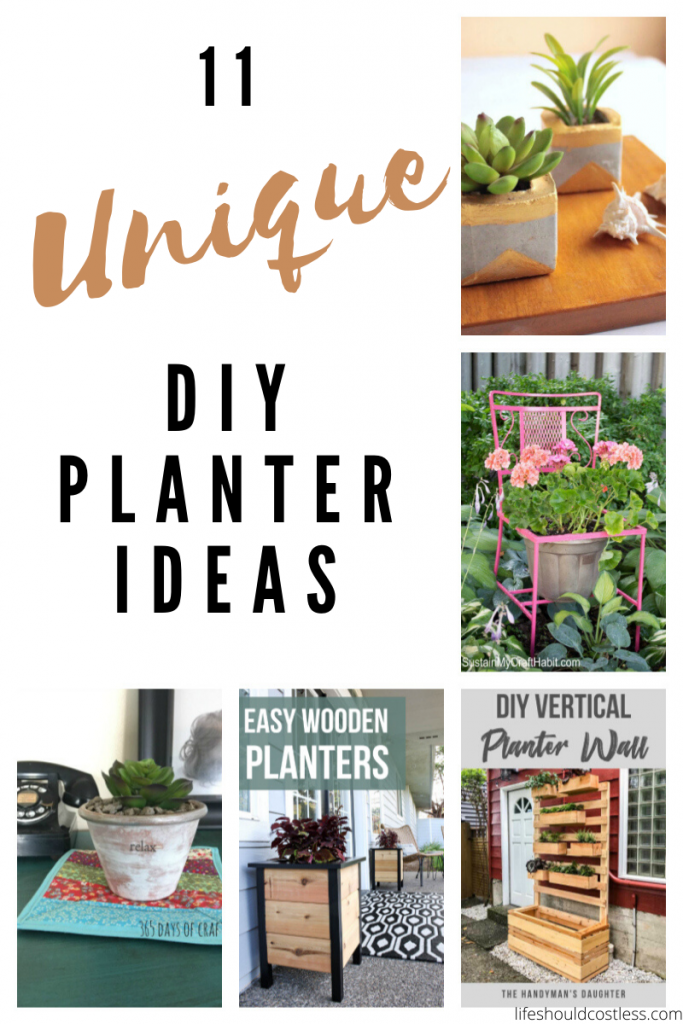 *Please note that this post was originally shared on this website in June of 2020 and has since been updated to improve user experience, as well as to remain relevant and provide new images.