Hi there! Join Sarah on Facebook and Pinterest to keep up with what's new at lifeshouldcostless.

I didn't think that adding some new mulch to our planters would make a very big difference until I saw how great my friend Stephanie's planters looked after they freshened theirs up last year. Yes…I had fresh mulch envy. Well, since I saved us so much money by not buying the exact exterior light fixtures that I wanted, we had the cash to do our entire front yard over Labor Day Weekend.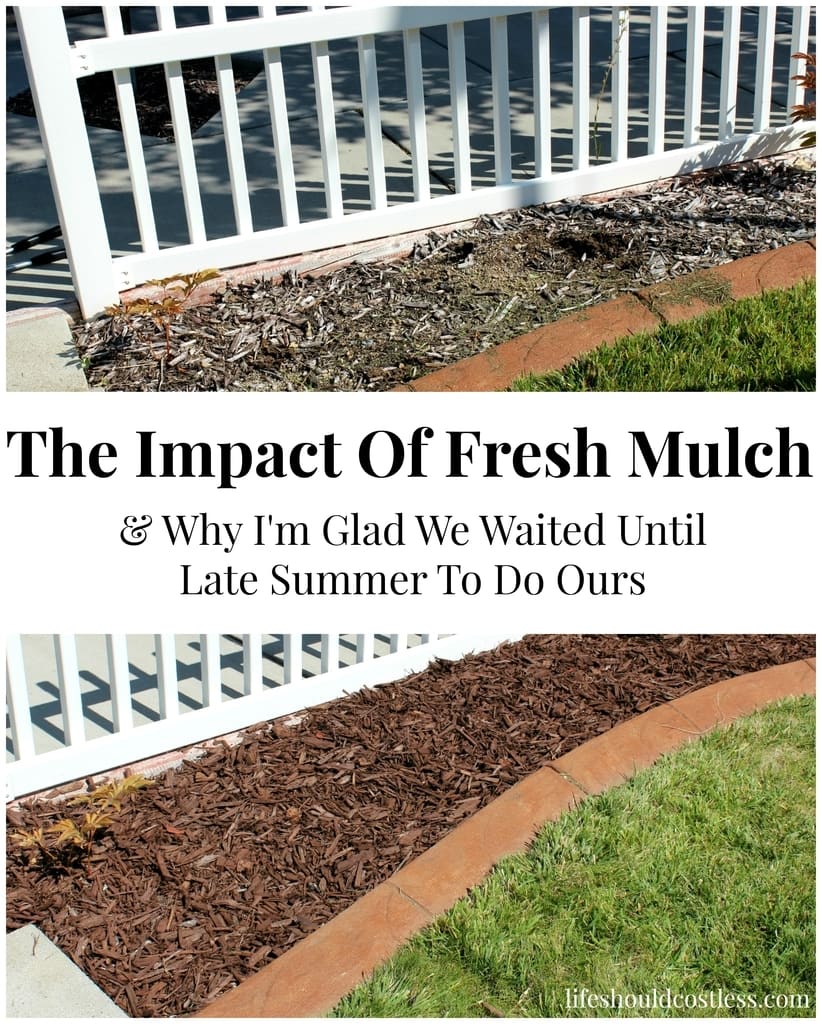 A couple of weeks ago I had seen a sign at Home Depot that advertised mulch at 3 bags or $10 so after estimating how many bags I thought we'd need I sent my husband to the store fully prepared to spend about $90 after tax. Well, apparently Labor Day weekend/late late summer is the time to buy because it ended up on costing us about $55 tax included because their special was now 5 bags for $10….Cha Ching!!!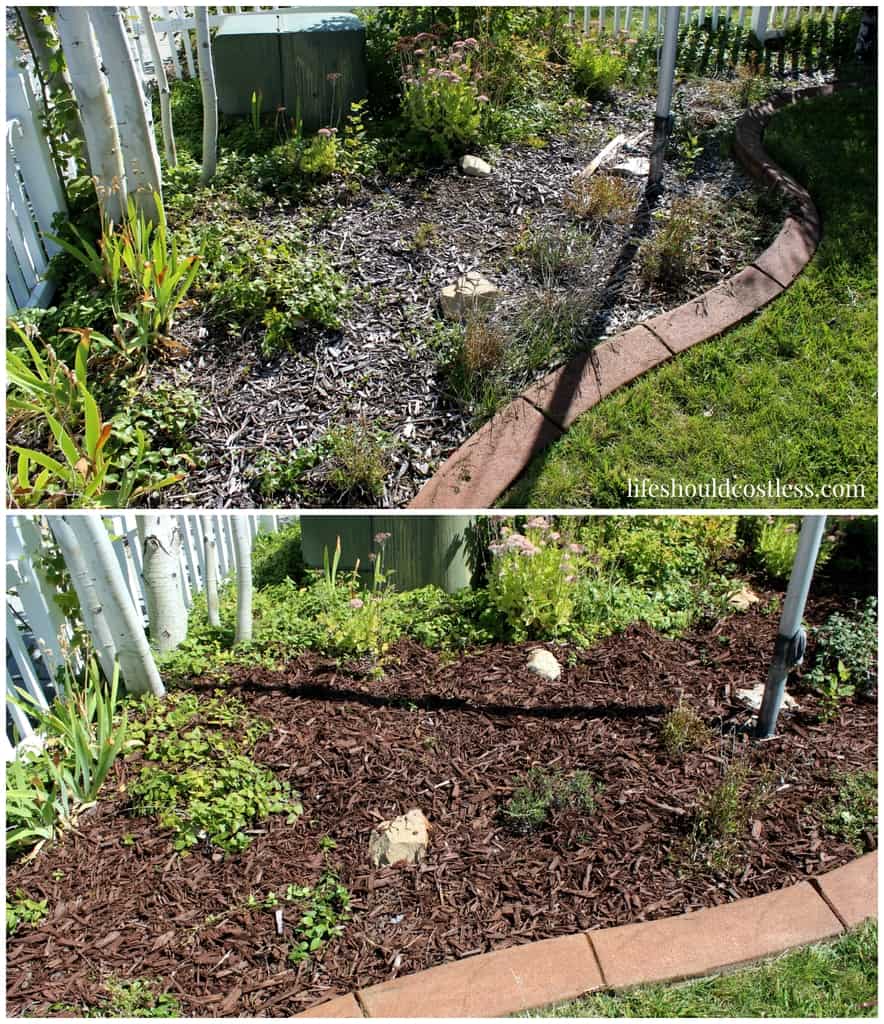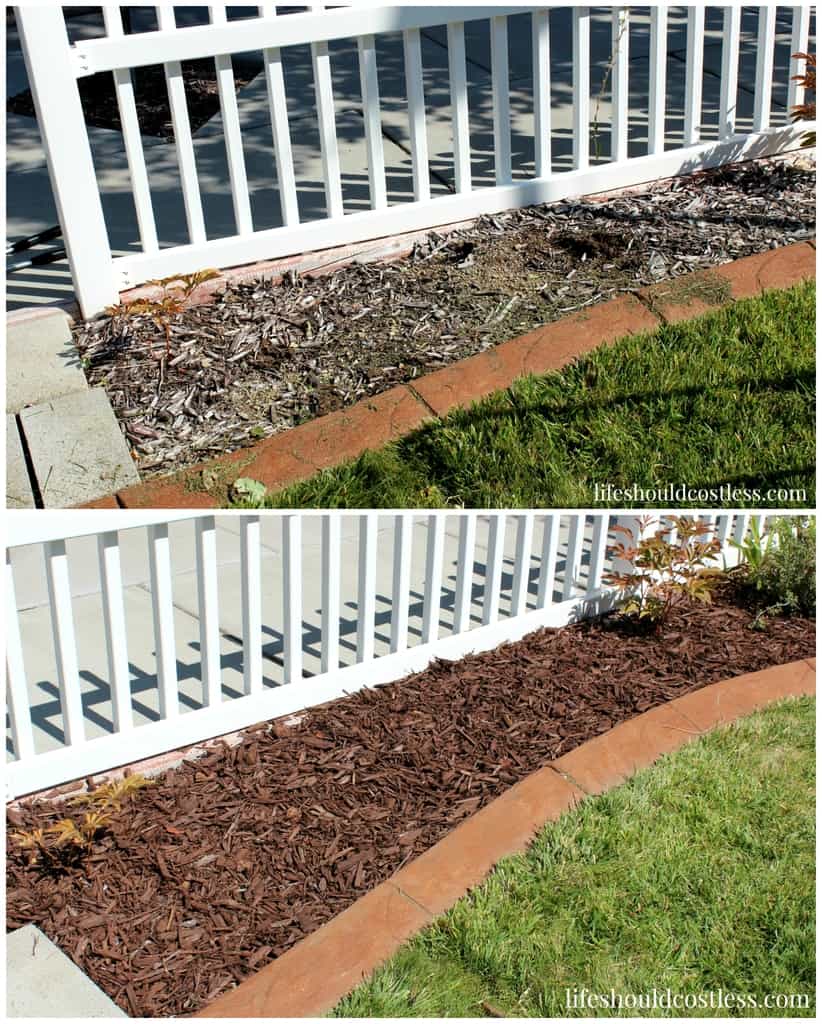 CURB APPEAL!!! YAY!!! FINALLY!!! It looked okay before, but now I actually want to go in my front yard.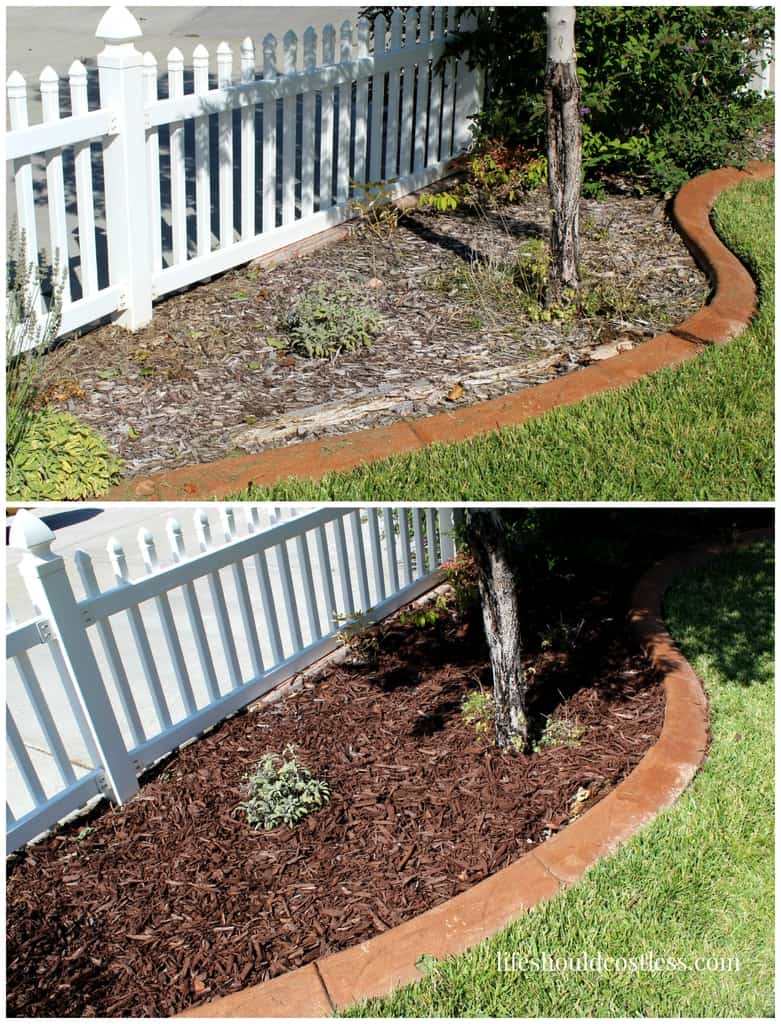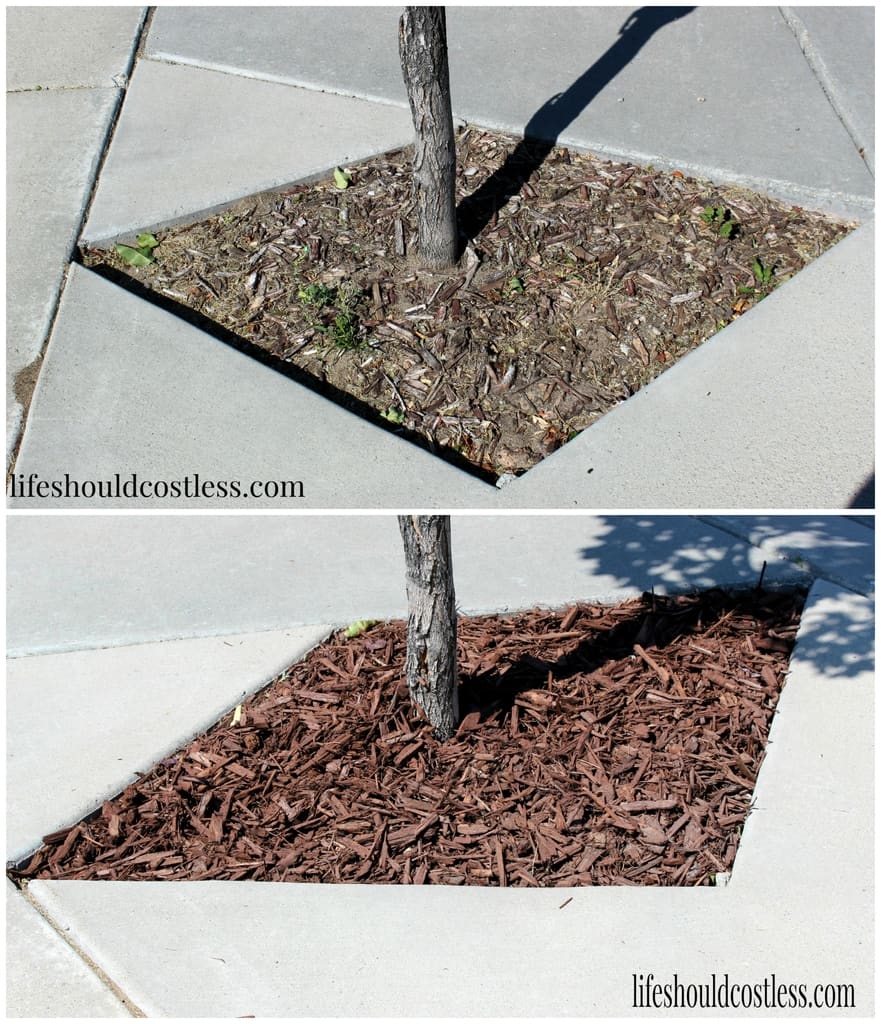 Waiting a bit ('til we had cash in hand) ended up saving us even more money than I thought. Yes, it's the end of the summer, but next spring and all of next summer, these flower beds are going to continue to look AMAZING because the chips are guaranteed to retain their color for at least a year. So, now's the time to get it done if you've been putting it off too thinking that it was going to cost a fortune. Also, we can save a bunch in the future by buying it by the truck load from the city. Now that I can tell them it took 25 bags, how much am I going to need?…That's why we didn't just go get a load of it somewhere this year. It was our first mulch experience and we had absolutely no idea how much we were going to need.
Happy Saving Y'all!
~Sarah

Follow along:





You may also like: