The easiest way to make a decorative statement, and add some curb appeal to your home, is by adding some beautiful blooms. Sometimes it's hard to know what to plant though, especially if you have a covered porch. Fortunately, there are several shade-loving flowers that thrive at a homes low-light entrance. I have done the research for you, and these ten varieties are some of the best flowers for your front porch.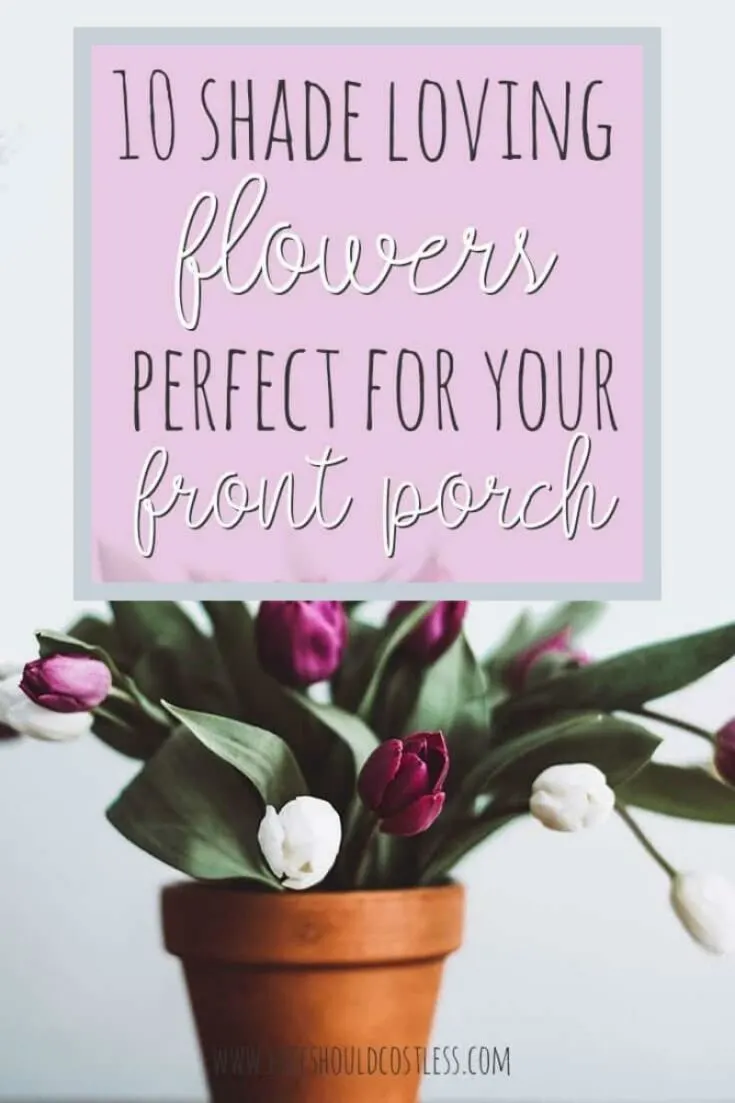 Decorating your porch with flowers is one of the best ways to add a pop of color to the space and just plain gives it a classier/dressed up feel. Though, there is a variety of beautiful flowers won't grow on a front porch (or back, or side porch…lol) since it's shaded through much of the day.
If you want to add flowers to your entry this year, don't worry! There are several shade-loving flowers that thrive on the covered porch. These 10 varieties are the best flowers for such a shady place.
The best Shade Plants For A Porch Are:
Begonia
Most begonia varieties make great flowers for a porch. They prefer low light and well-drained soil, making them perfect for container gardens.
Some perennial varieties even overwinter in a pot if you store them in the right conditions.
Aside from their pretty little flowers, you'll also love how low maintenance these bloomers are. Water them fairly infrequently and they'll bloom all season long.
Hydrangea
Unlike the begonia, hydrangeas require a little more maintenance to keep them blooming on your front porch. That extra work is well worth it though, to have those beautiful blooms welcoming your guests to your home.
When planting hydrangeas on your porch, choose more compact varieties and plant them in a large pot. Make sure your flowers get at least a little bit of morning sun, though afternoon shade is fine. Provide your hydrangeas with plenty of water. on a regular basis, to keep them blooming.
Hosta
If you decide to decorate your front porch with hydrangeas, consider adding a few Hostas to your front porch garden, too.
They also require plenty of water and part shade, making them a perfect companion plant to the hydrangea. Their big leafy base add tons of visual appeal to your front porch display.
Plus, their spiky white flowers are sure to attract butterflies and hummingbirds to your container garden.
Succulents
While most succulents love the sun, there are several beautiful varieties that do well in the shade – especially during the hot summer months.
If you want to add a little variety to your front porch, adding a few succulents is a great idea! Sedum, Aloe Vera, and Jade all thrive in the shade, making them a great choice for your front porch containers.
To keep your succulents thriving on the front porch, make sure they're getting enough sun throughout the day. If your succulents begin looking leggy and week or they stop flowering, consider moving them to a sunnier spot for a few hours each day until they begin to improve.
Primrose
If you can't wait to add a pop of color to your front porch as soon as the weather warms up, primrose is the perfect flower for you.
With several varieties of early-bloomers, primrose is great for adding color to your porch in the early spring. Also, since it's evergreen, you can leave your containers on your porch all year long, allowing the flowers to do their work throughout the year.
These shade-loving flowers do best without sun, making them a great choice for a big front porch that doesn't receive much sun exposure throughout the day.
Clematis
With so many varieties to choose from, you can find a Clematis to fit any front porch flower display. You can even find some evergreen varieties that will add a little bit of greenery to your front porch all year long.
This pretty star-shaped flower grows well with other shade-lovers, making it great for a floral display in a big pot on your front porch.
Bleeding Heart
The unique heart-shaped bloom on this shade-loving perennial is a great addition to any porch display.
Plant your bleeding hearts in a large pot to give them plenty of room to grow. These show-stopping plants can grow up to three feet tall and wide, so they're sure to make an impact on your front porch.
Columbine
Thanks to its adaptability, Columbine is one of the easiest flowers to grow on your front porch.
If you live in a warm climate, you can keep your Columbine on your shady front porch all season long. But, if your area is on the chilly side, it's a good idea to give Columbine a little bit of morning sun.
You can choose from a wide variety of the flower, ranging in size and color, which means your sure to find the perfect columbine to fit with the rest of the flowers for your front porch.
Chrysanthemums
Make sure your porch is filled with blooms, even as the weather cools, by adding some Chrysanthemums to your porch during the fall months.
Also known as mums (my favorite fall-blooming flowers) these big bloomers come in a range of beautiful fall colors.
While they need a little bit of sun during the day, they can tolerate afternoon sun. That means they're great for small porches that still see a little sunlight during the morning hours.
Just make sure that you're giving them enough water to support hundreds of blooms!
Impatiens
One of the easiest flowers to grow on a porch are Impatiens. These small flowers look great on their own or added into a larger front porch flower arrangement.
Impatiens are quite easy-to-grow flowers in partial to shade and don't grow well in full sun, making them a popular choice for flowers for your front porch.
With a variety of colors to choose from, you can mix and match your impatiens to blend with your other front porch flowers.
If you need more ideas for shade-loving plants, here is a good resource.
Tips for your front porch garden:
While these 10 flowers are great for your front porch because they thrive in shade or part sun, there are still some steps you have to take to make sure your covered porch flowers thrive.
Planting flowers/plants in a container, or a pot, is a necessity when displaying flowers on your porch. Which means that you'll need to take a few extra steps to make sure your flowers stay blooming all season long.
These tips for growing the best porch plants will ensure your display looks amazing from month to month:
Use good soil. The quality of your potting soil matters when planting flowers in a container. Buying high-quality soil for your container garden is the first step to ensuring your flowers have the best growing conditions from the start.
Feed the flowers. Most plants need fertilizer to grow. Start by feeding your flowers right after you plant them. Then, continue providing your plants with food every few weeks throughout the growing season.
Check for proper drainage. When choosing containers for your front porch garden, be sure each pot drains properly. The container should have drainage holes in the bottom to allow excess water to drain from the pot. If the pot doesn't drain, your pots will overflow or flood the root system, causing damage to the plants over time. Many plastic pots are easy to drill holes into the bottom if necessary so that you don't have to replace your planters.
Arrange containers first. Since containers are super heavy and difficult to move after they're filled with soil, take the time to arrange your containers on your porch before you start planting. Place all the containers where you plan for them to set, then add the soil and flowers.
Water properly. The amount of water your container garden will need will depend on the variety of the flowers you're growing and the size of the containers. Do your research on each plant variety you plan on growing, then create a watering schedule to ensure each of your plants receive the correct amount of water throughout the growing season. Make sure to stick to that watering schedule! I suggest even putting a reminder on your phone so that you never neglect your flower investment.
Buy from a local greenhouse. Local grown plants and trees will thrive much better if they were grown nearby…this is because the weather has been the same, so the plant goes through much less shock when you plant it in your yard.
I used to have a major black thumb, but over the years as I have kept trying and trying, because gardening is a skill that I absolutely must have, I have become fairly proficient at making plants thrive.
So, if you kinda suck at keeping plants alive, don't give up! Keep at it, make sure you're always willing to learn and try again, and you will have gorgeous greenery surrounding you all the time before you know it.
I hope I gave you some good plant/flower ideas for your shady covered porch.
That is really all that I have to share with you all today. If you would like to check out my other gardening posts, you can do so here.
Thanks so much for stopping by my blog and supporting my endeavors to make people's lives a little easier/better. If you liked this gardening post, or found it helpful in any way, please make sure to share it with your family, friends, and co-workers via social media…or you could even send them the direct link via email. Whichever way you choose to spread the love, I super appreciate it! ~Sarah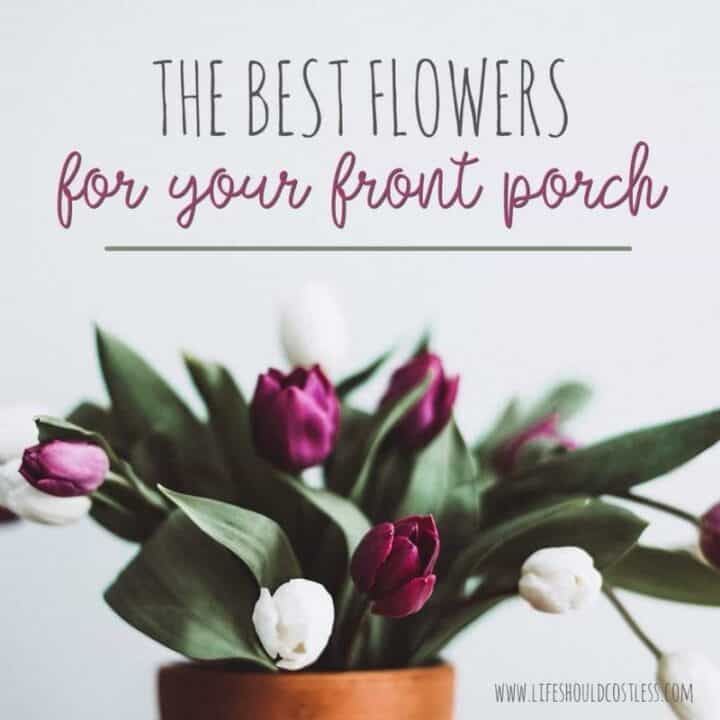 If you would like to subscribe to my email list, go here.
Make sure to follow along via social media, by going here.
If you would like to learn how to really show your support to this site (at no cost to you), go here.
Here are links to several of my other posts that you're also going to LOVE:
For those of you that would like another option of a "pinnable" image for Pinterest, here you go. Thanks so much for the support!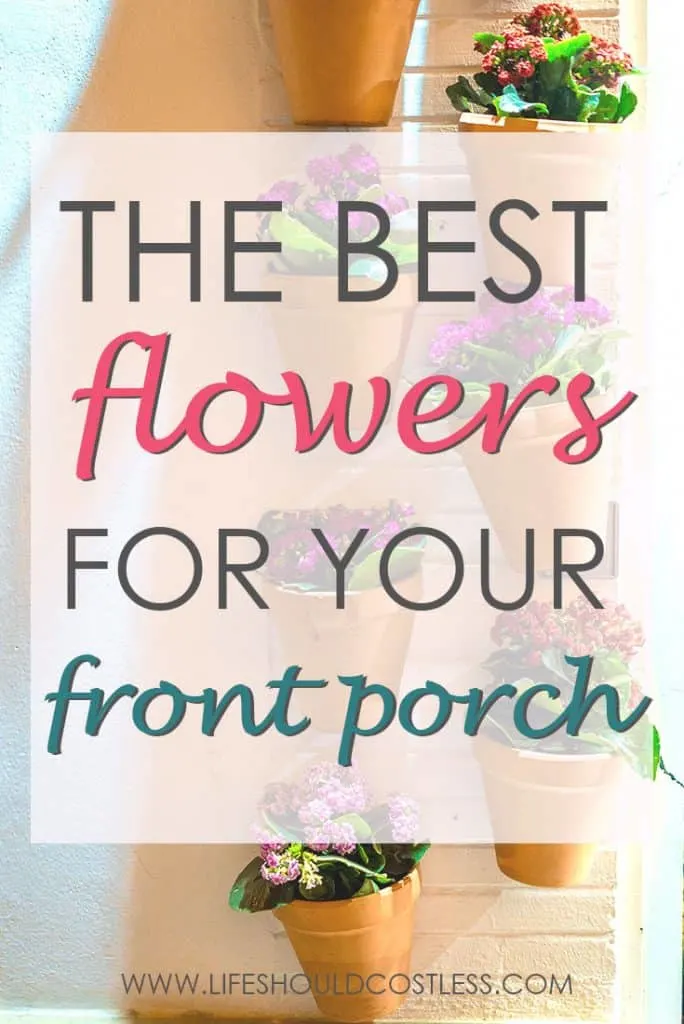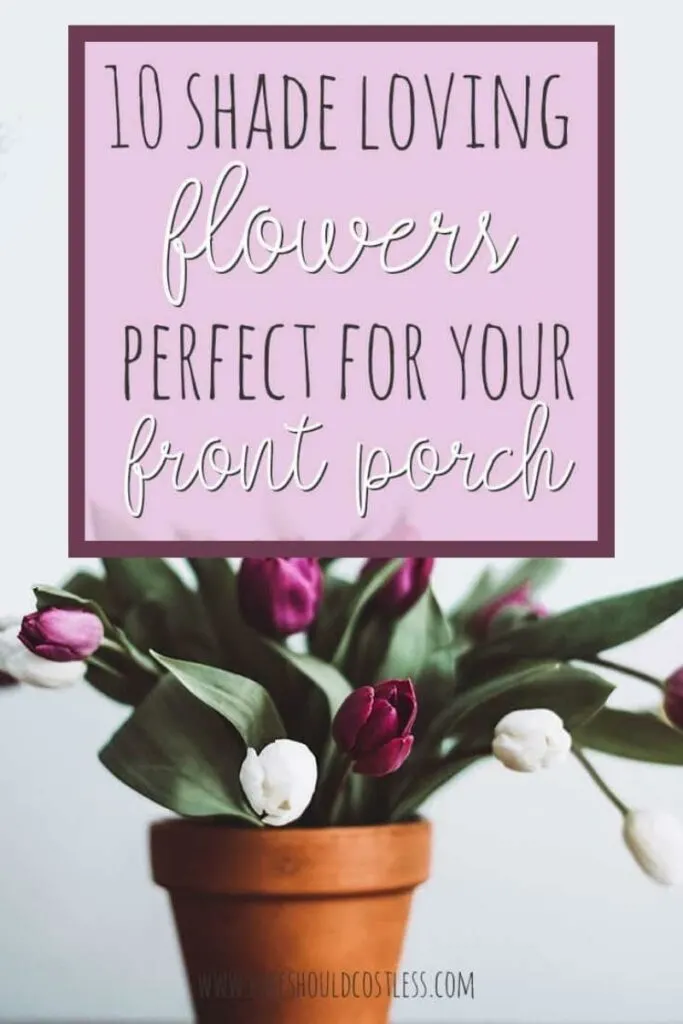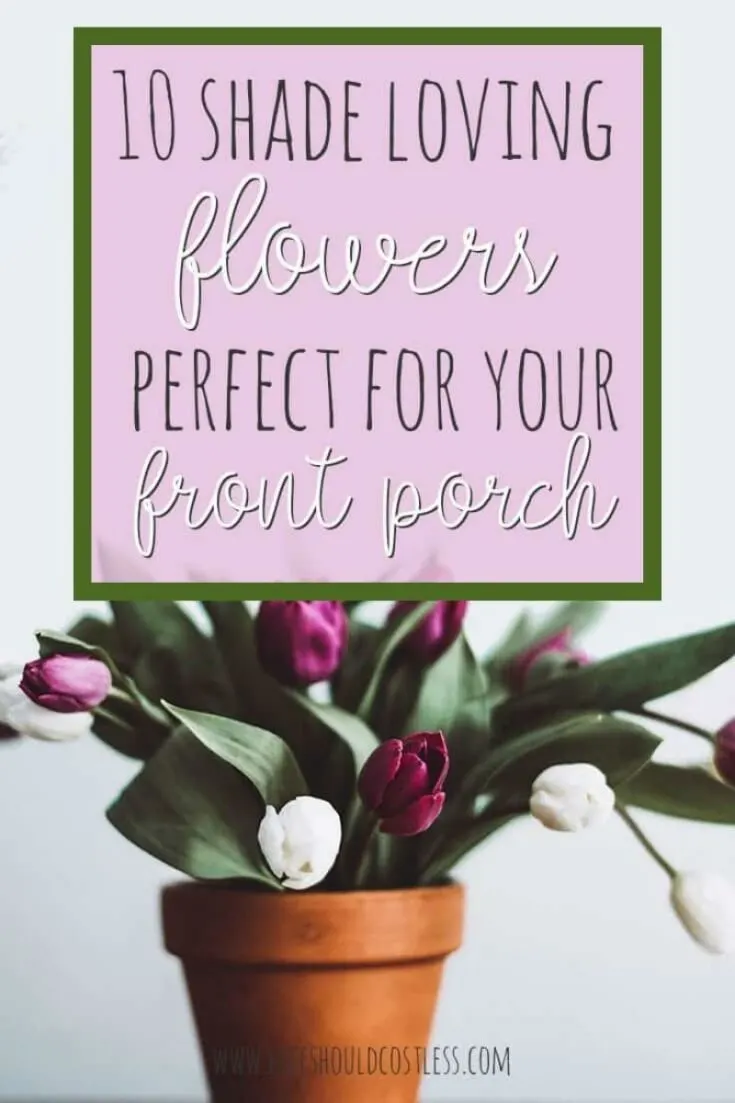 *Please note that this post was originally shared on this website on April 13th, 2020 and has since been updated to improve user experience, remain relevant, as well as to be as share-able as possible for the social medias.