A few years back my friend, thanks Eileen, mentioned this amazing life hack and I remember thinking that it sounded too good to be true.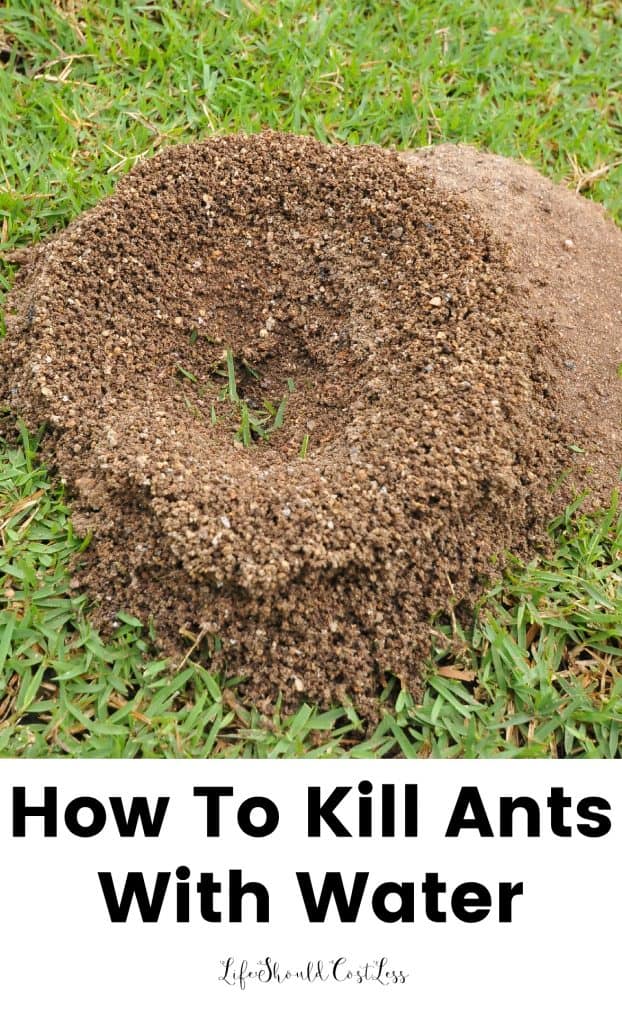 Can you really kill ants with nothing but water?
I am here today to tell you that not only can you kill them with no freaky chemicals, but this method of killing ants is SUPER effective too!
I really prefer not to use anything toxic in my home and yard, especially since my kids are always out playing right next to where I am going to be treating the ants, so when I tried this for the first time I was astounded! It also doesn't hurt that it's almost free which is almost unheard of when it comes to pest control.
Lucky for all of us, I took pics of my results so you can see it for yourself before you try it.
Before I share with you the secret to killing ants with water, I wanted to share with you links to a few of my other posts that you'll also find handy.
Now back to the post about How To Kill Ants With Water.
The tip that Eileen had told me was that you can kill ants by pouring boiling water down into their anthill.
Can you believe it? That's all it takes. I do share some tips so make sure to keep reading and seeing what I recommend after having done this a few times.
When I first tried this, I thought maybe I had a few hundred ants in my ant hill, and many of them were making their way into my home, which is why I even killed them… but I was shocked to discover that there were more like thousands of ants in that one ant hill.
My ant problem was easily 10X worse than I had anticipated.
It's a wonder that my house wasn't totally infested there were so many of them. How did I know that there were so many, you may ask? I'm just about to show you.
I started out by boiling water in MY AWESOME KETTLE on the stove for about 15 minutes. I wanted to make sure it was boiling pretty good before I started.
It's a little hard to to pour a kettle for that long without burning yourself, so I do recommend that you use some sort of heat protecting gloves or thick oven mitts.
You really don't need to see a picture of the kettle on the stove :). I poured the water along the various ant holes that I saw on my sidewalk right next to my back door that leads into the yard.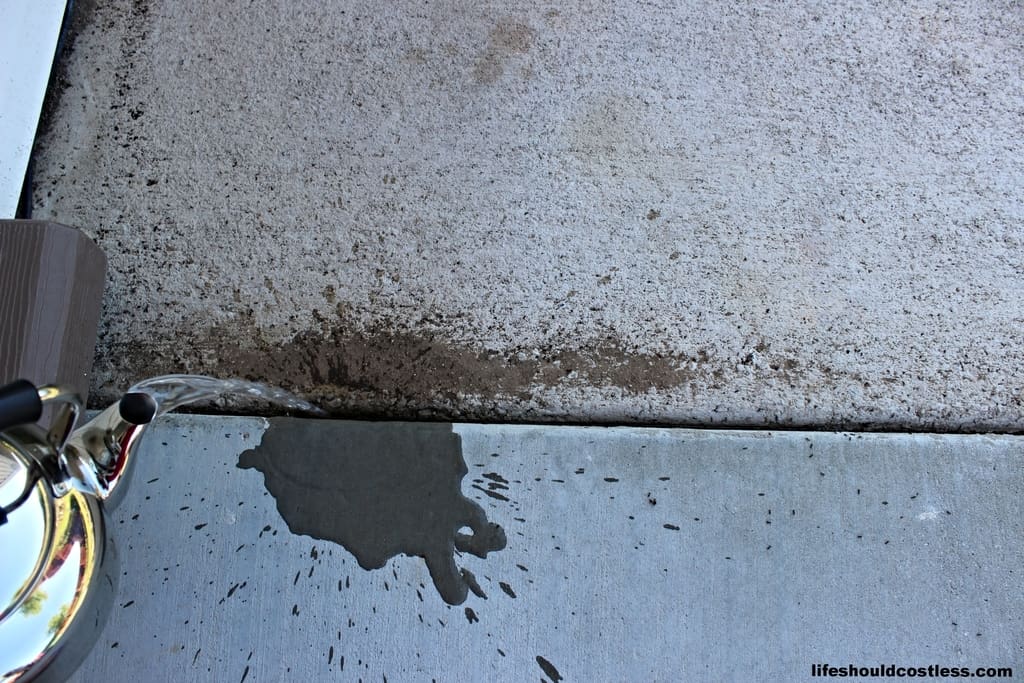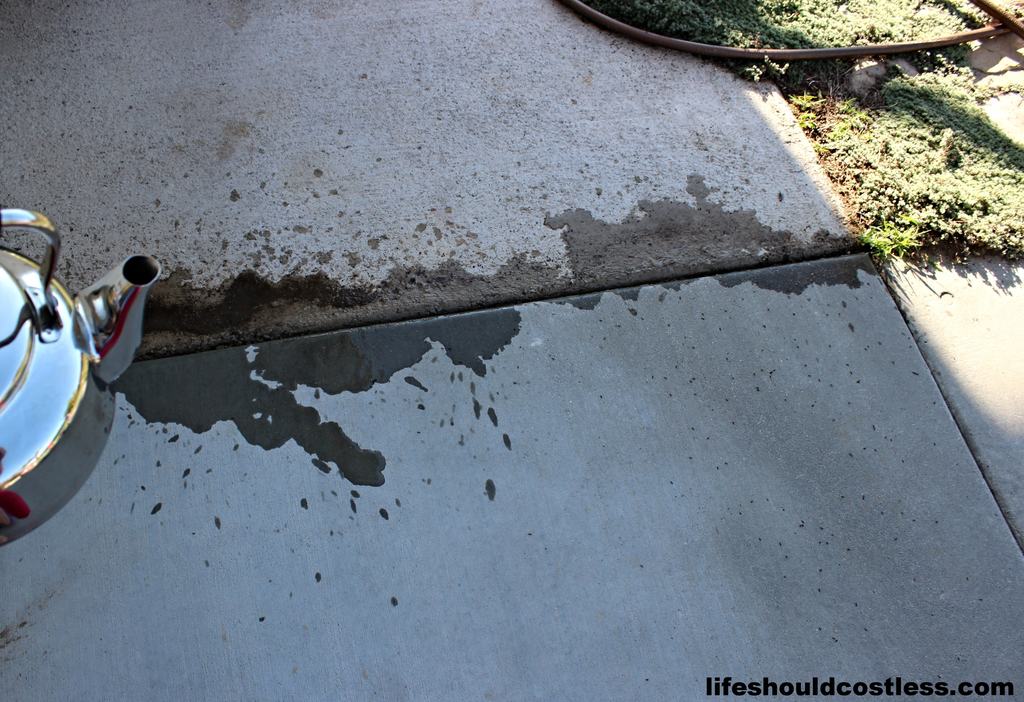 Then went back inside and didn't even think about again for a while.
That is until…My preschooler refused to go outside because " there are dead ants everywhere". I thought for sure they were exaggerating, until I looked outside and saw hundreds upon hundreds of dead ants all over the patio…which just happens to be right in front of the sliding door.
I decided that if there were that many, I better sweep them all up and try it again. The exact same thing happened again! There were so many dead ants that there have been birds trying to feast on them.
At this point I figured I better grab my camera and show you all, because it is nuts that there were that many ants. So, here is the patio covered in ants. This was after the second time I had poured boiling water down their hole.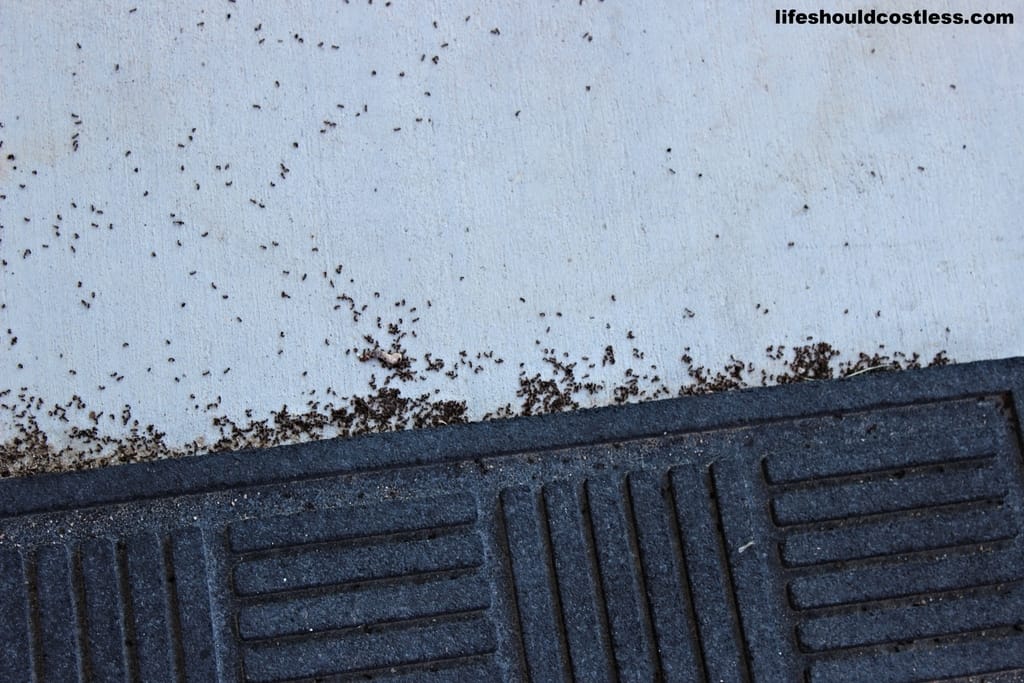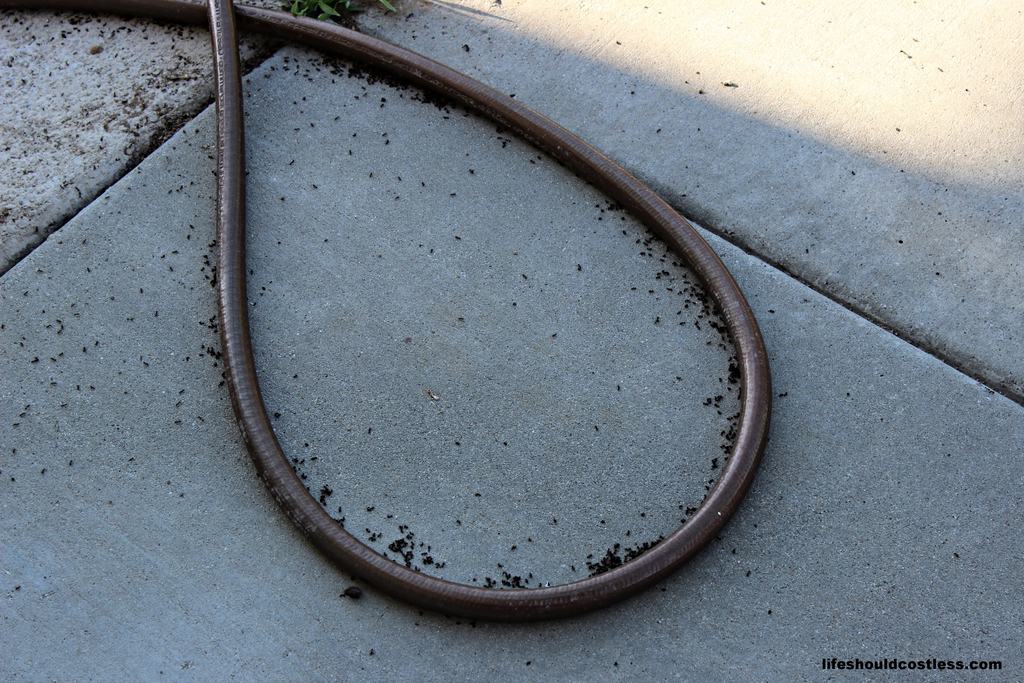 This is how it looked after I had mostly swept up the ants from the second attempt, getting ready to do it for the 3rd time.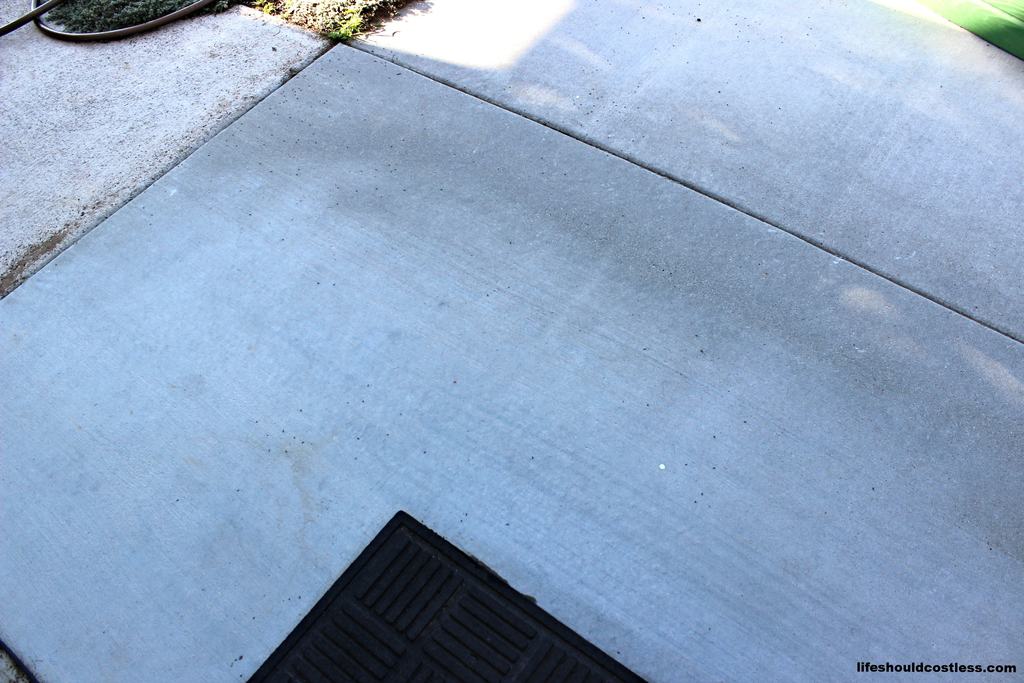 And this is how it looked a couple of hours after the third time I poured boiling water down their hole (I swept them up after each time)… STILL hundreds or more of ants!!! It's nuts! Keep in mind, you're only seeing what I could show in this single shot.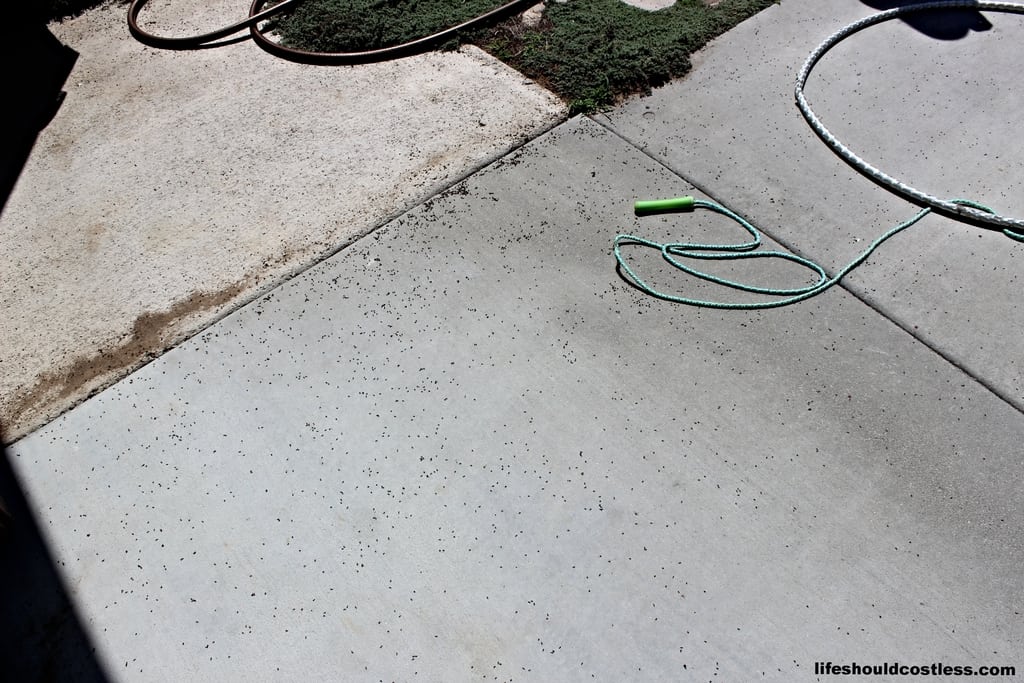 I'm so glad that I found out about this non-toxic method to take care of the ant problem.
My tips are first and foremost, to be careful not to burn yourself or others… this is one of those things that should be done when you don't have little ones running around under foot.
I suggest doing it once, and then go back out in an hour or so and do it again. Repeat as necessary until you are sure they are all gone. Obviously, if you don't kill the queen ant you will continue to have ant problems later down the road, so make sure to be thorough and keep doing it until you are satisfied that they are all dead…worst case scenario is that you have to do it again in a few months.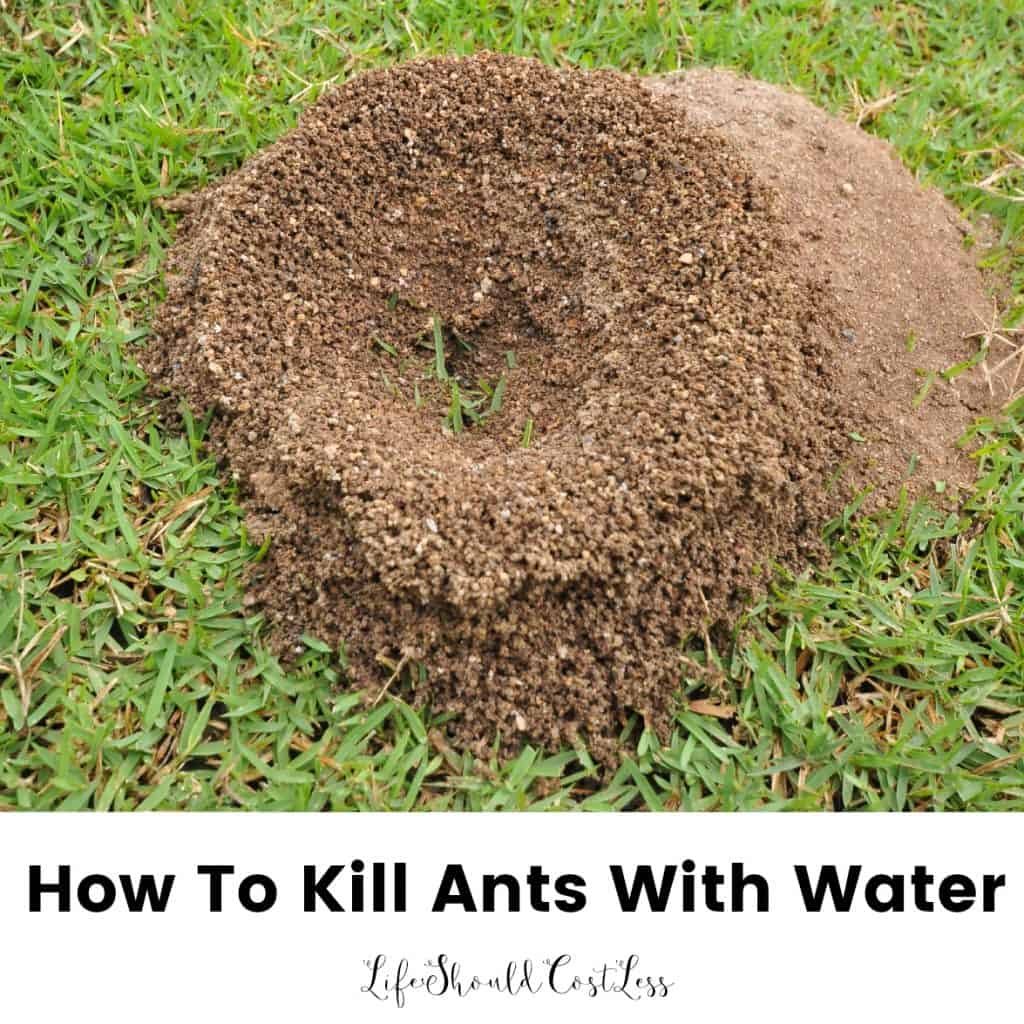 It's really not necessary to clean up the dead ants in between each time you pour boiling water down their hills/mounds, and I bet that you will have some birds helping you clean up just like I did. The wind may help clean them up too
Thanks so much for stopping by my blog! If you liked what you saw, please make sure to share it via social media!
Other ways to show your support are to follow and/or interact with me on Pinterest, Instagram, Facebook, YouTube, or by Subscribing To My Email List. If you purchase suggested products through Amazon, the cost to you remains the same, but I make a small commission on everything in your cart.
If something was particularly helpful and you would like to donate directly to the blog, you can do so via PayPal, here. I'm a single mom of four, so every little bit helps. Thanks so much! ~Sarah
P.S. You may also like my entire Life Hacks section as well as my DIY section.
Here are five of my other posts that you may find helpful too(the pics are links):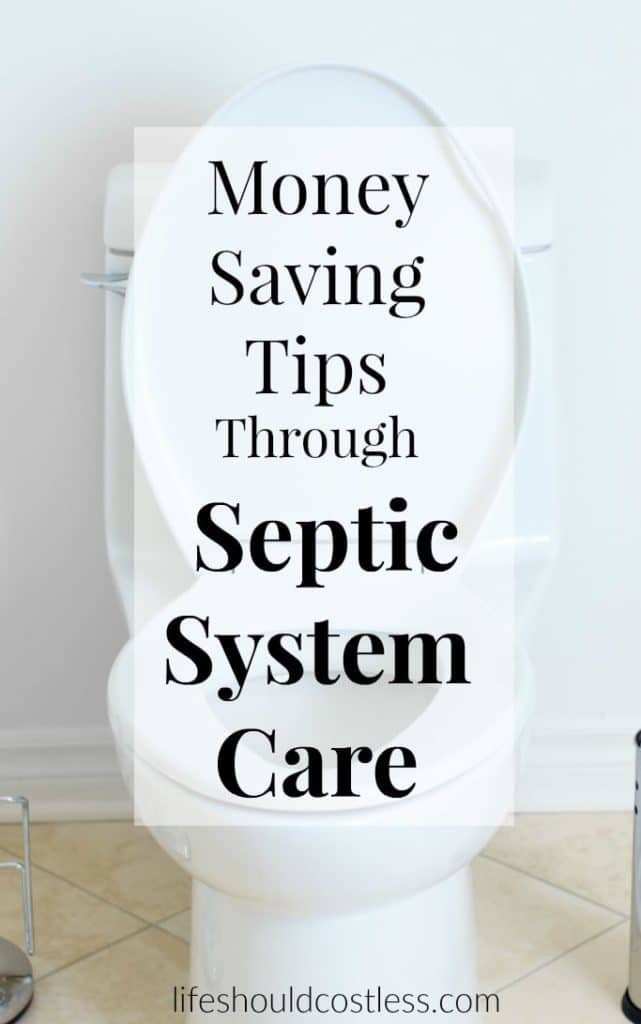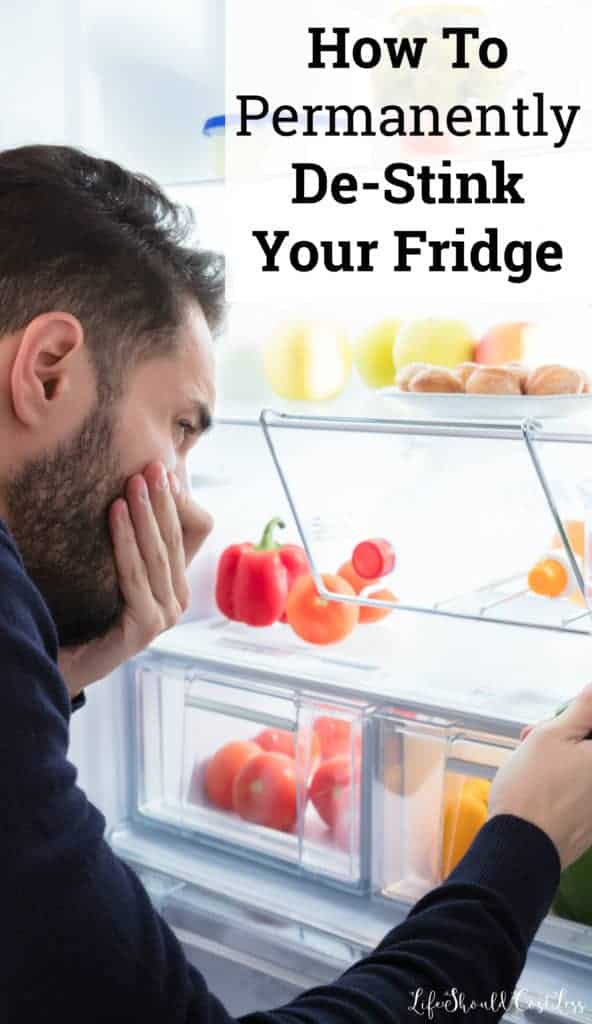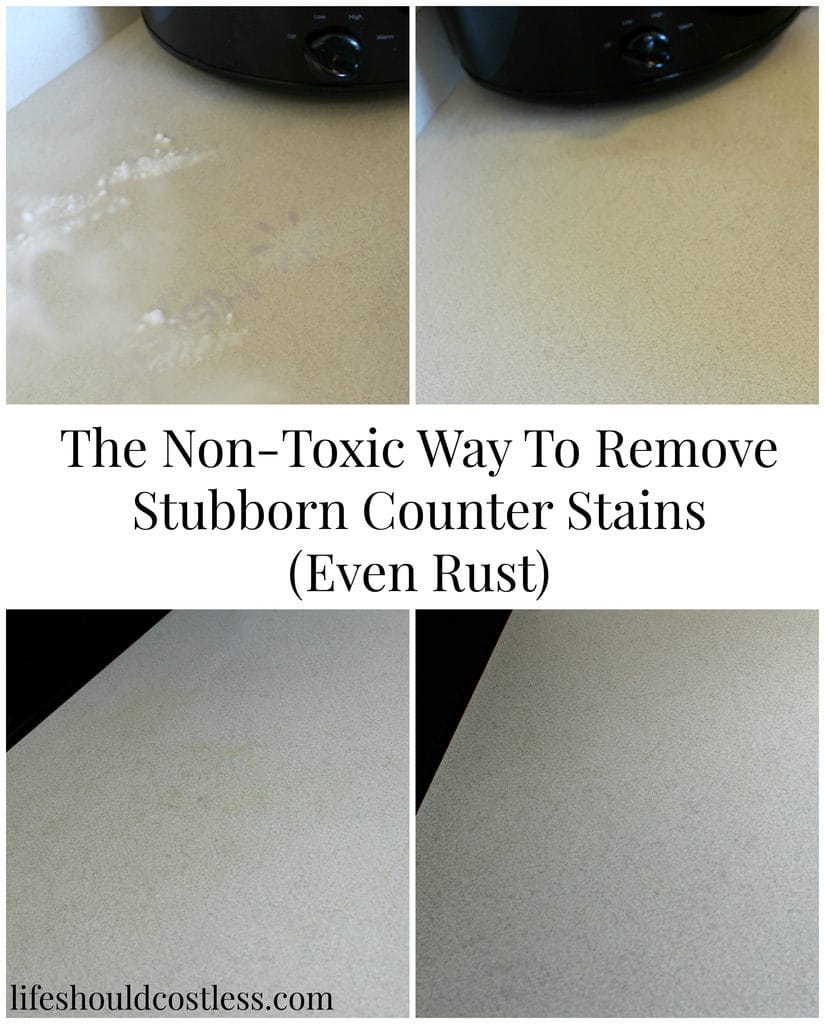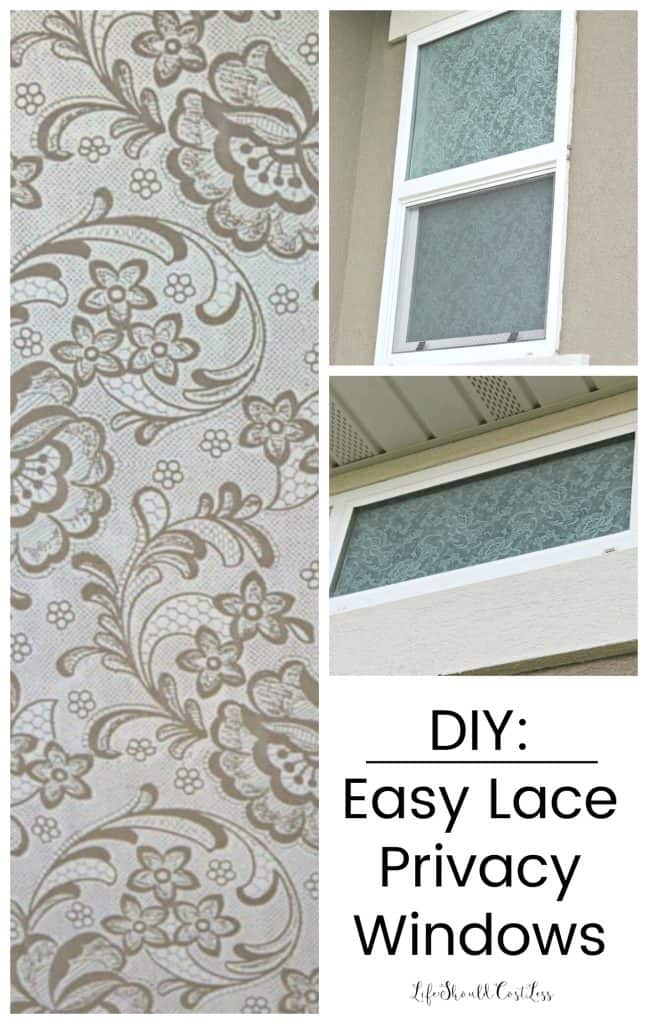 *Reposts: Please note that this idea/post was originally posted to this website on 06/12/2015, but it was in great need of a refresh so it now is more user friendly/shareable.