It's been over a decade since I lived with my folks, and in that ten + years I got spoiled by not having a septic system to worry about. So, when I moved into a home that had a septic system, I have had to keep reminding myself that you treat your pipes differently when you have a septic tank.
If you don't treat your plumbing differently, you'll have sewage backing up and it would not be fun. For those of you that are new to owning/using a septic system, I thought I'd share with you some of the things that I know about maintaing a septic system.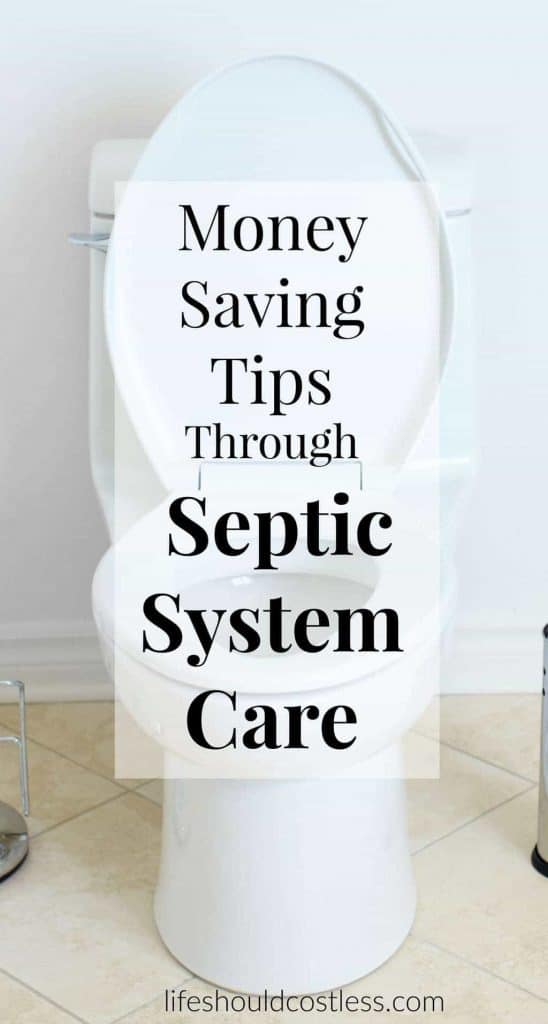 I'm hoping that it will not only save us all some major headache by preventing some disgusting situations in the future, but it should also save a good deal of cash in both plumbing and pumping costs.
Why do you have to treat a septic system differently you may ask? That is because instead of sending things on their merry way down to the sewer, it is all collected and contained in a tank on your property, so yeah, you really do need to worry about how you are taking care of it…unless you enjoy spending time wading through sewage in your house or yard and having your pipes smell like rotting feces.
Before I share you my septic care tips, I wanted to share with you links to five of my other posts that will also change your life for the better:
Now, back to my tips for proper septic system care:
Scrape dinner dishes and leftovers into the trash, not down the kitchen sink.
This is one tip that was drilled into me, by my parents, from a very young age. They have lived with a septic system since I was about seven years old. Food waste is a big no no for your septic system.
It will fill your tank very quickly and I believe that it even takes longer for food products to break down (go figure, it hasn't been broken down by someones intestines yet, sorry for the visual, but sometimes they are necessary to get the point across) so it's a good idea to get in the habit, and make your kids too, of scraping plates and dishes into a garbage or compost bin instead. Not only will doing so make your tank fill less quickly, but you won't have a sink that backs up due to clogged pipes. It's win/win!
Make sure that no one is flushing feminine hygiene products or anything that is not toilet paper.
Most feminine products and other non-toilet paper products don't break down in the tank, and can clog it, so always make sure that if you have house guests that you let them know to use the waste basket. Some people get embarrassed using an open waste basket, so it may be a good idea to get one with a lid that closes. That is one thing I still need to get for our main bathroom.
So, feminine products are a big no, and I wouldn't even dare let people flush those "flushable" wipes or Q-tips or anything besides toilet paper down there either. Basically just remember that what goes down, if it wasn't supposed to, will surely come back up...with lots and lots of nasty sewage. It may even be a good idea to purchase one of those "do not flush" signs for those products...I think I remember seeing some non-commercial looking ones on Etsy a while ago, such as this.
Go easy on the bleach.
If you use a lot of bleach when you are cleaning or doing laundry, you probably should cut back. Bleach kills the good bacteria that are eating away at the sewage in your pipes and tank. You need those good bacteria to help break down the waste so killing them will make your tank fill more quickly.
Treat Your Septic System Regularly
Speaking of good bacteria, there are some pretty awesome products out there that are the good bacteria that your septic system needs. They break down all the crud in there, including paper waste and grease from the kitchen sink. This means that you need to flush down some extra bacteria that are going to eat the waste. They'll even clean out the pipes leading to your septic system.
You can either feed it down a different drain/toilet each time and just keep rotating which drainage pipe that you are treating, or you can dissolve one of the packets in a pitcher of water and pour a little down each drain (I even used a funnel and fed some down the pipe that drains my washing machine). It may take a few days to a week for you to notice a difference. Those bacteria need time to eat, grow, and multiply so don't expect it to an immediate fix.
Does it really work??? You tell me. When I moved in to this house (it was three years old at the time), those first three months here we were averaging once a week for the toilet in the main bathroom to overflow. It was so bad that it would flow right below to the unfinished bathroom area in our basement. Clearly it had been a problem for a while too because the insulation right below that bathroom showed a fair amount of discoloration due to water damage.
Well, at the three months mark after I fed the bacteria down that toilet, guess what? It had overflowed one time in that three months. You read that right, my family went from averaging once a week to once in three months. That speaks volumes on its own. Hallelujah, problem solved! Before it was bad enough that I thought that there was no way we could finish that basement bathroom without having a yucky dropped ceiling so that we could access the pipes. YAY! Now we don't have to do that and can finish that bathroom (when the budget finally permits) the way that I want to. I use this product for our system and will never use anything else because it works great and is usually way less expensive than the competition.
You may be thinking, wow, what a pain to maintain a septic system...but really, almost all of these things are what everyone should be doing with all plumbing anyway.
I think that we all just get lazy and don't really think about the long-term affect of our daily habits. These tips should not only help in avoiding costly plumbing calls, but should maintain a septic system well enough that you should rarely need to get it pumped.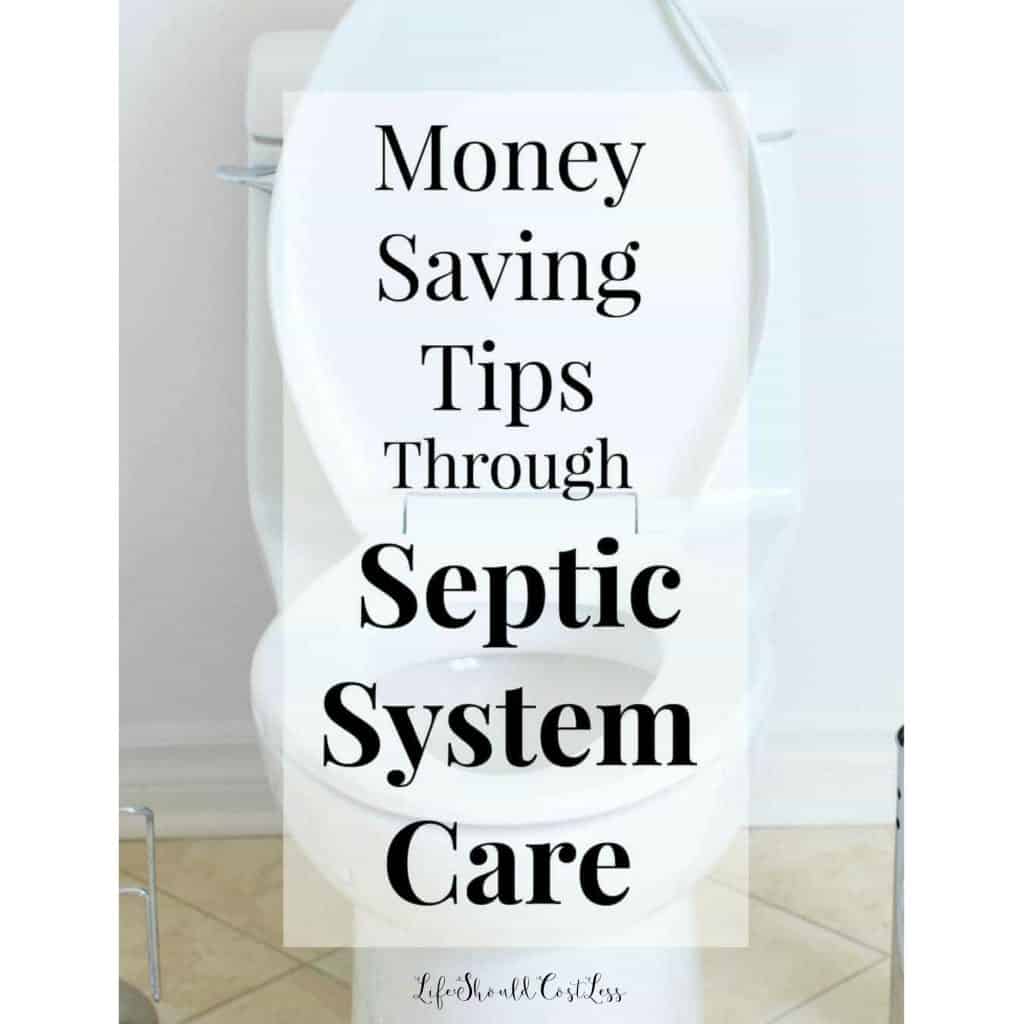 Anyway, I'm sure I forgot at least a couple of things, so if you've got any other helpful septic care tips, please make sure to comment them below.
Also, please share this post with anyone you know that is a newby to a septic system or maybe just needs a refresher.
Thanks so much for stopping by my blog! If you liked what you saw, please make sure to share it via social media!
Other ways to show your support are to follow and/or interact with me on Pinterest, Instagram, Facebook, YouTube, or by Subscribing To My Email List. If you purchase suggested products through Amazon, the cost to you remains the same, but I make a small commission on everything in your cart.
If something was particularly helpful and you would like to donate directly to the blog, you can do so via PayPal, here. I'm a single mom of four, so every little bit helps. Thanks so much! ~Sarah
P.S. You may also like my entire DIY section as well as my Life Hacks section.
Here are five of my other posts that will change your life for the better, the pics are links: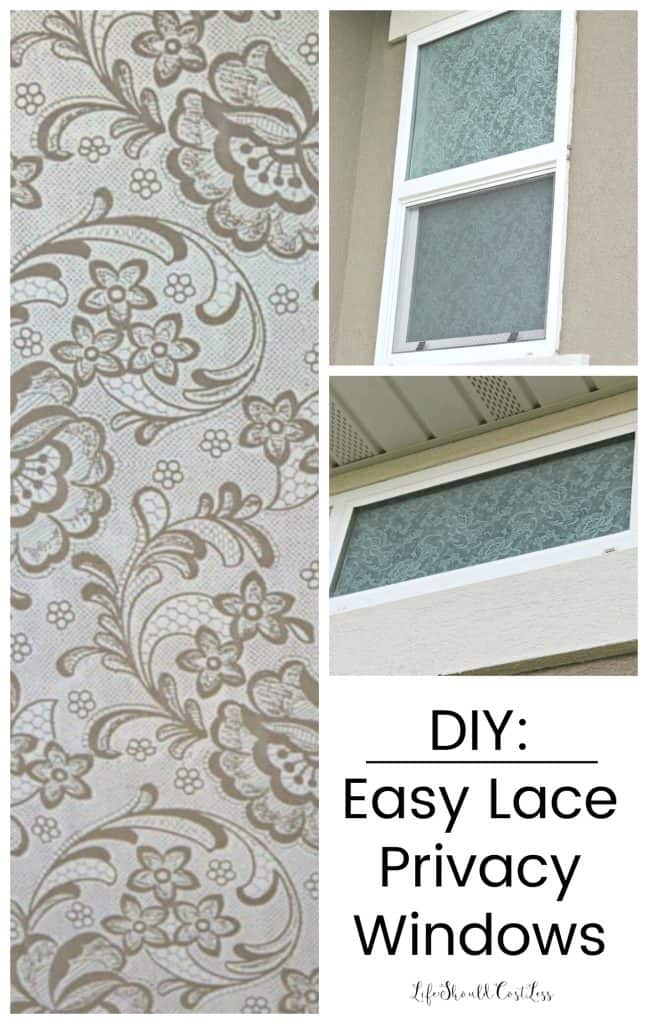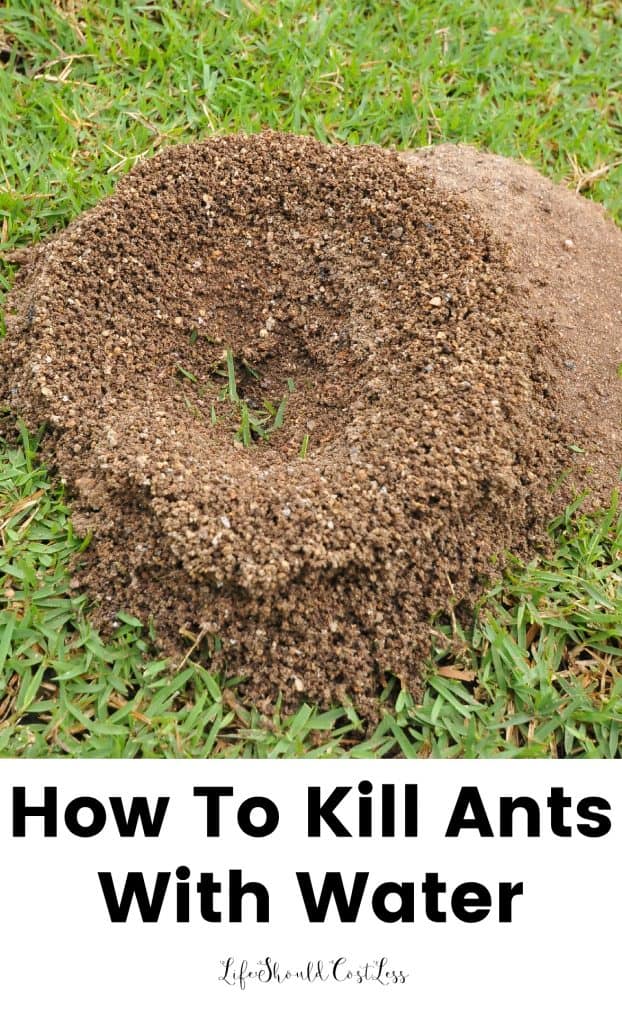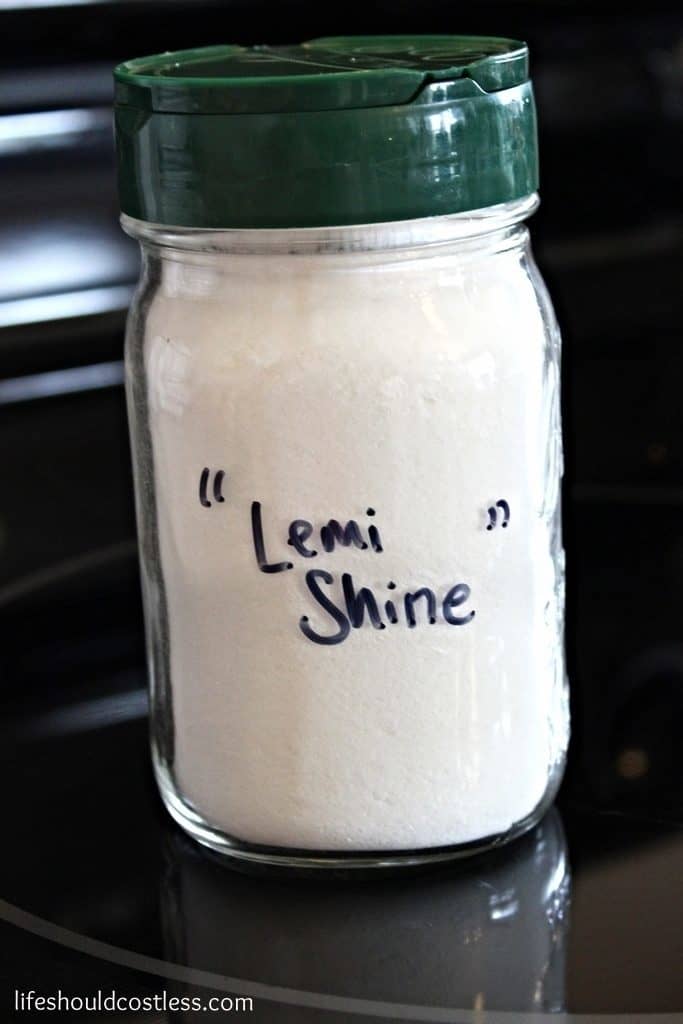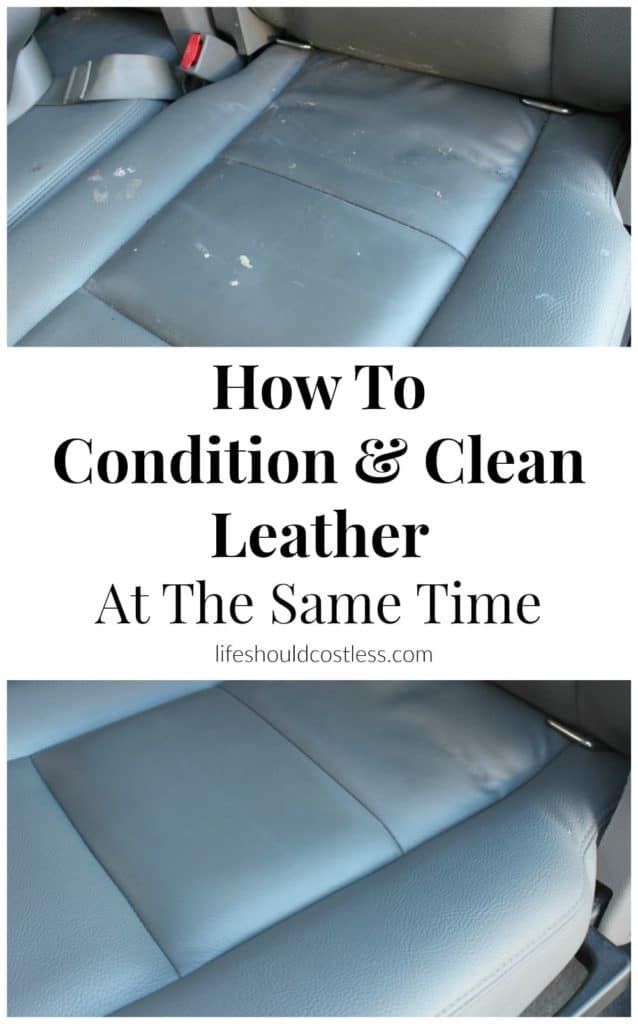 *Reposts: Please note that this idea/post was originally posted to this website on 09/22/2016 but it was in great need of a refresh so it now is more user friendly/shareable.