This paper bag puppet is an easy and fun craft project for kids from toddler to preschool to kindergarten or older. All will have a blast making this Leprechaun Puppet for your St Patrick's Day Craft.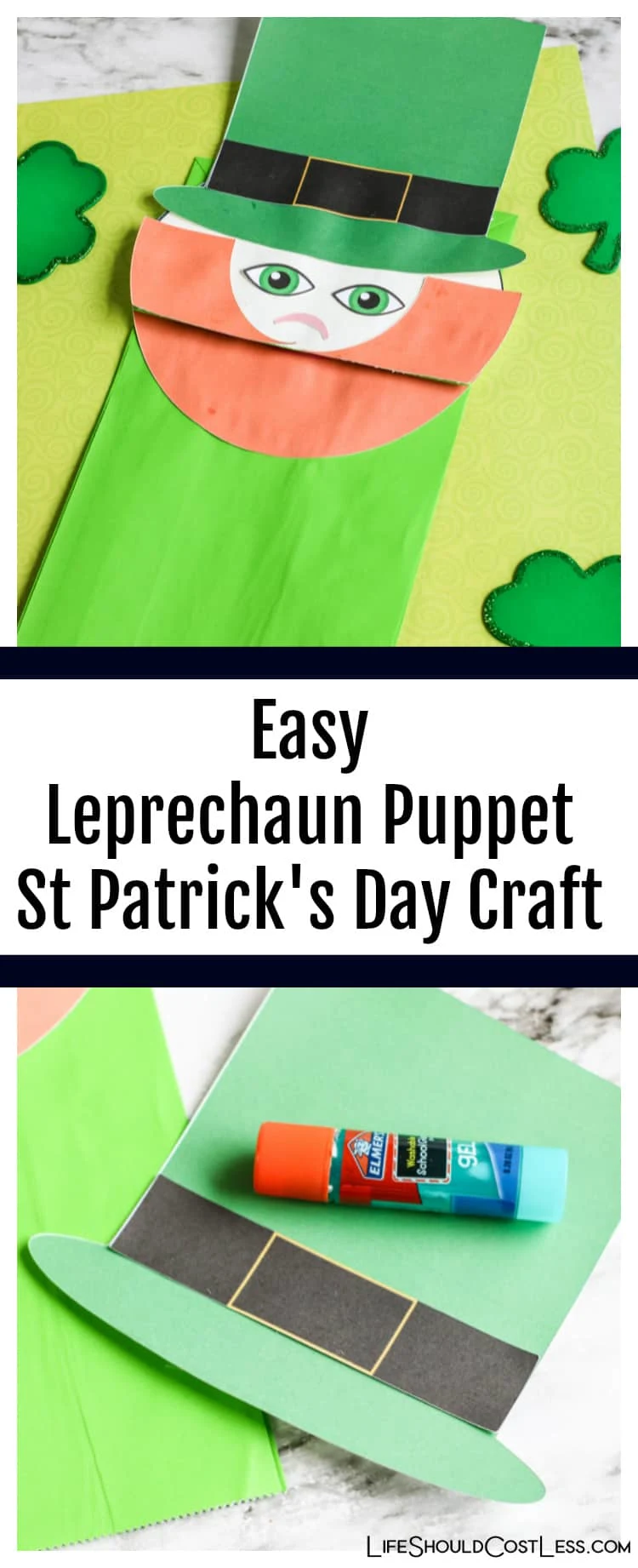 I'm a huge fan of any type of craft project that I don't have to sit with the kids and do every little thing for them… this is one of those type of projects, that is if you are doing it with kids that are Kindergarten or older (I'm not a lazy mom, I promise, I am however a single working mom so I cut corners where ever I can and try not to guilt myself too much).
You certainly can do this craft with Preschoolers/Toddlers, but just keep in mind that it means that you will be more hands on.
Let's just dive right into learning how to make a paper bag Leprechaun kids craft for St Patrick's Day.
What I like to do on my tutorials, whenever I can manage to do so anyway, is to share a little video of the process first, and then I will follow it up with still images and directions.
Now we get to learn how to make our Paper Bag Leprechaun puppet craft project with still images.
Here is a picture of all the supplies that were used to make this project…pretty much just your basics… glue, paper bag in color of choice, scissors, as well as the free printable face and hat that I provide lower down in the tutorial.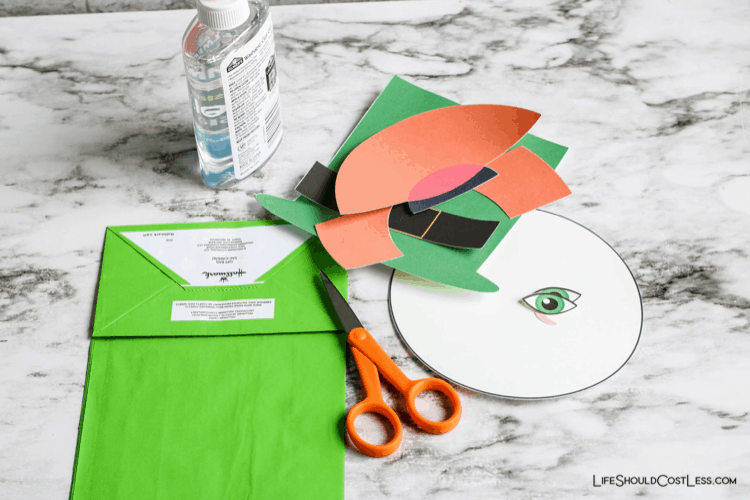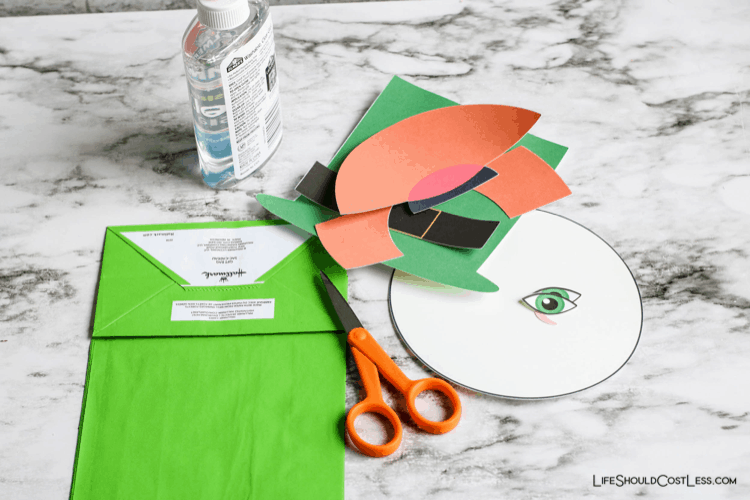 Keep in mind that if you don't have a green paper bag…your kids could totally use any color of bag instead…I would suggest telling them to even draw a rainbow pattern on the bag if they really wanted to get creative…aka, to give them one more thing to do to keep busy ;).
Craft supplies needed to make a paper bag Leprechaun puppet:
Paper, Printer, Ink
Scissors
Pencil
Colored Pencils/Crayons/Markers (optional)
The very first thing that you do is print out the free templates to create the leprechaun's face.
I am going to list out the picture of each item and then just below it will be the link for the free printable template. Keep in mind that yes, you could just right click and save the template picture I have here, but the image quality will be much lower because I use an image optimizer on my site.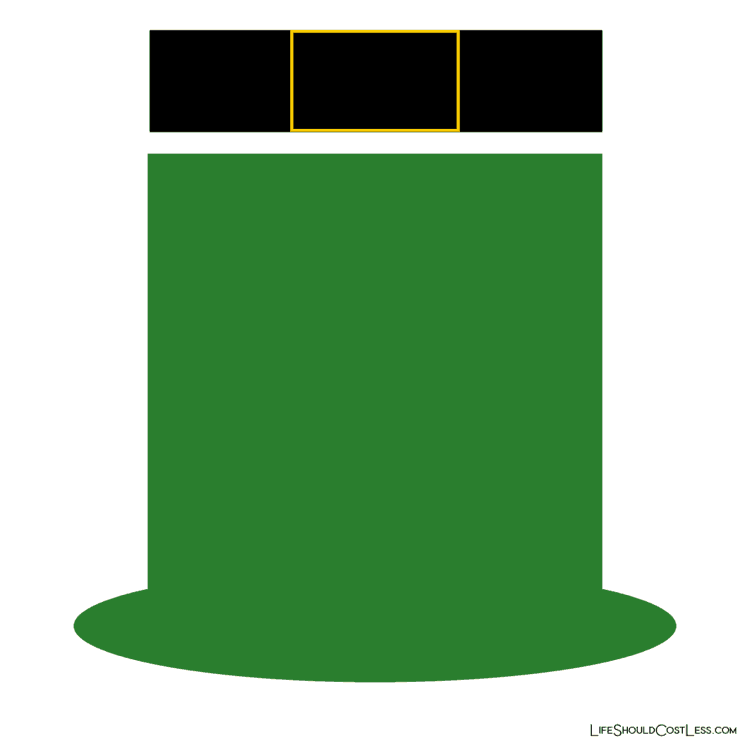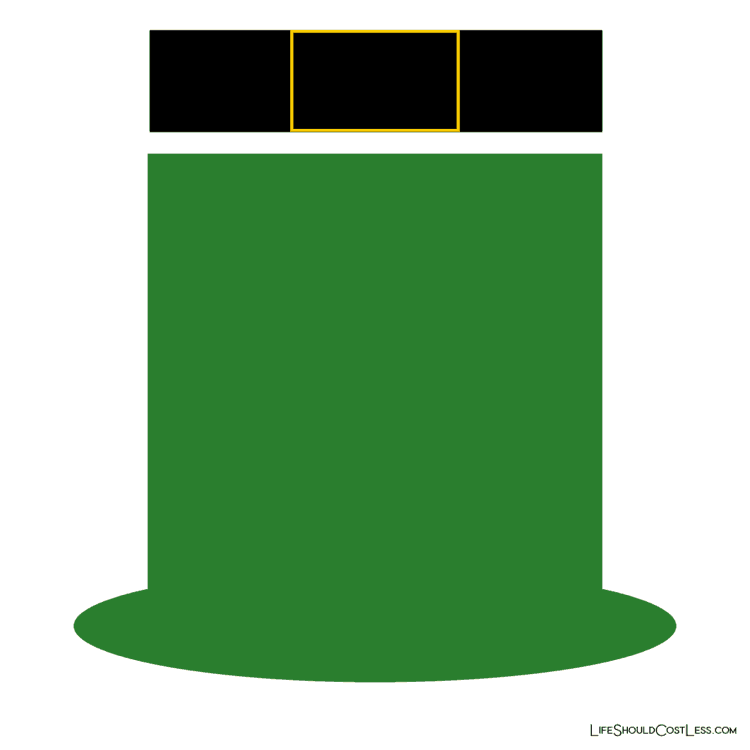 Link for the hat and band free printable template.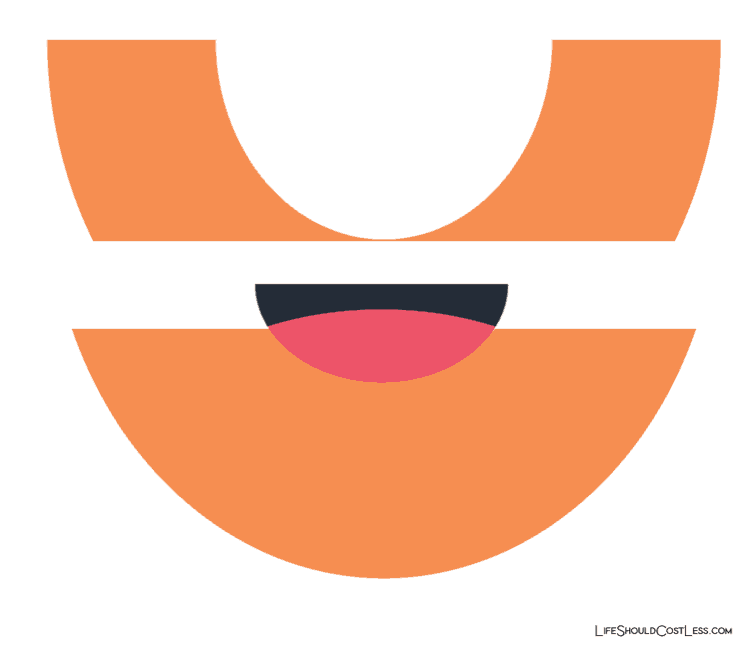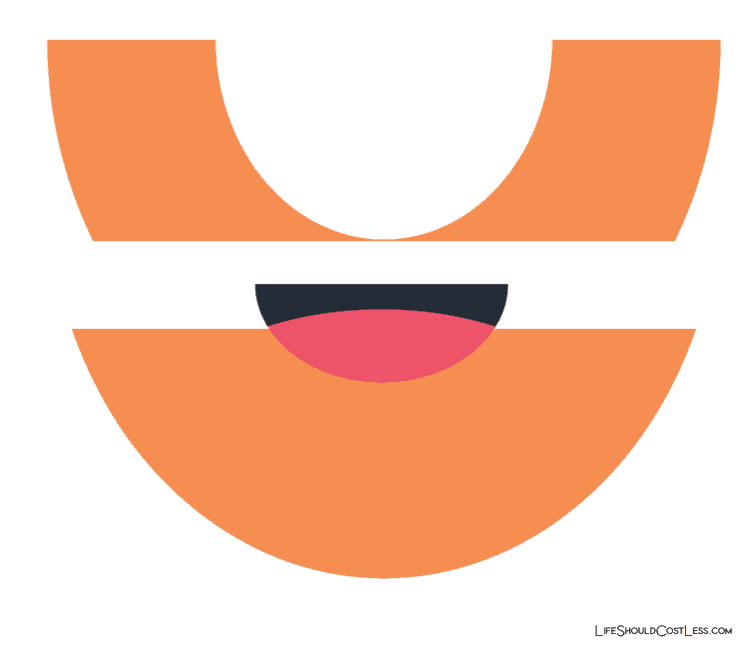 Here is the link for the free printable beard and mouth template.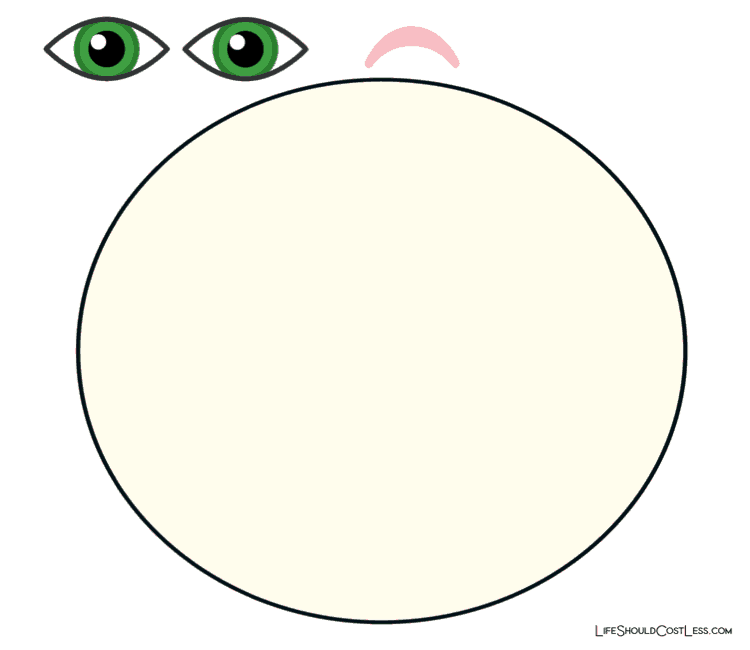 Here is the link for the head, eyes, and nose free template.
*Please note that if you are using some sort of a cutting machine to make this, please make sure to upload the PNG files to your software and resize them to fit 6.5 inches wide. Then you can select to print and cut.*
Next, we cut everything out, yes the cutting out can take a bit more parental/teacher/aide help, but after that you can kinda let them do their thing if you leave an example for the children to look at. Use a ruler and a pencil to make a line across the face paper…(you only need the larger half of this piece).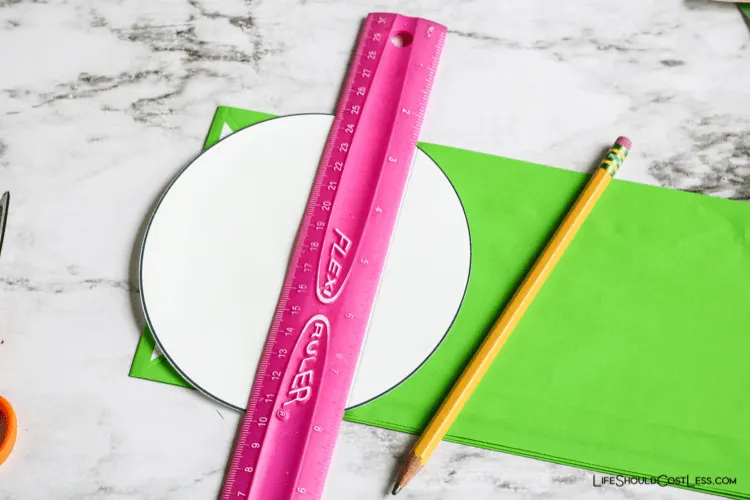 Flip the upside down, so the flap is facing up, adhere the face to the flap of the bag with some sort of glue.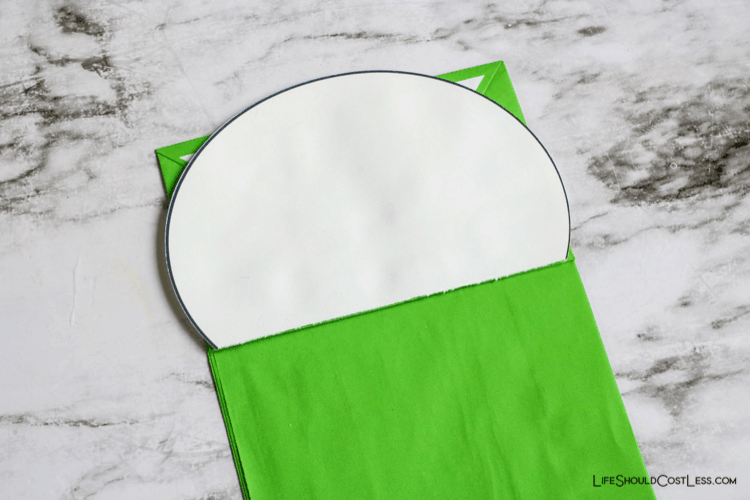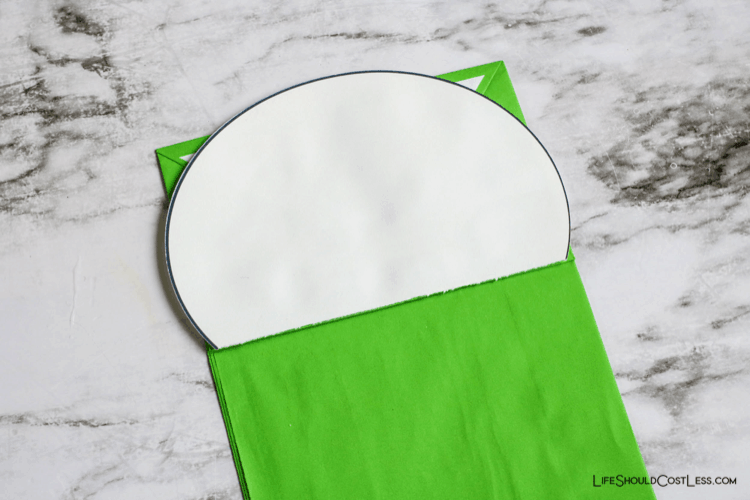 Attach his beard with glue as well.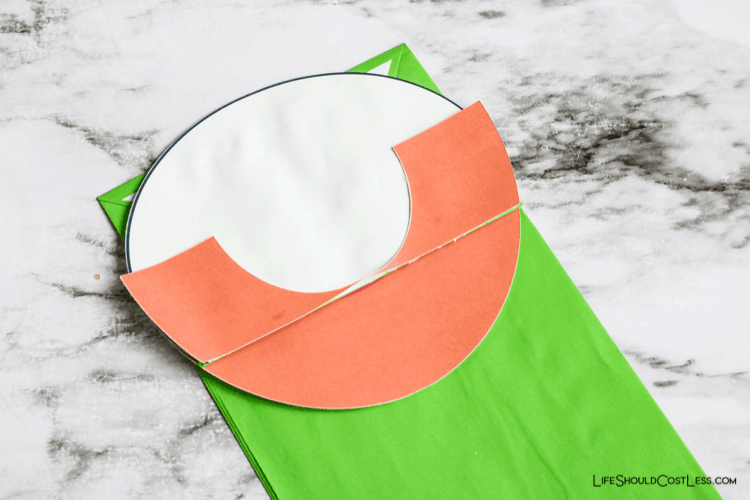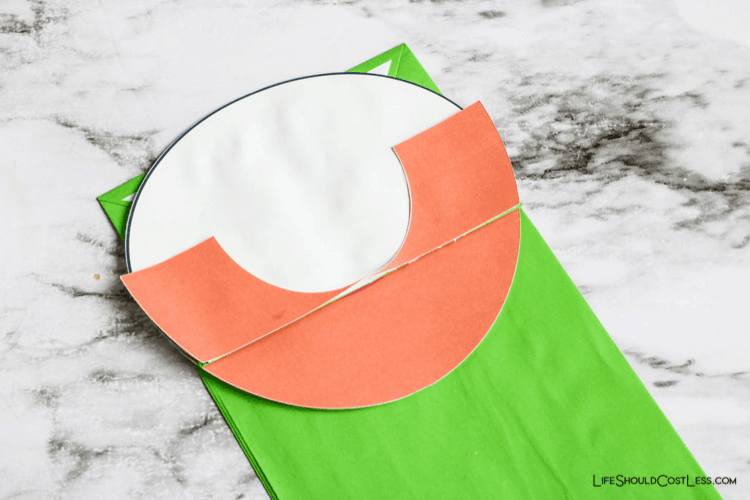 Next, attach the band to his hat and then the hat to his head, with glue.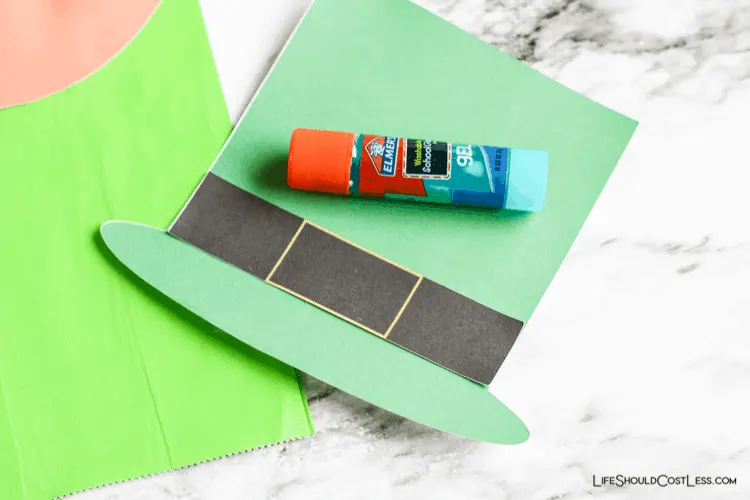 Then glue on his eyes and nose and you're pretty much done.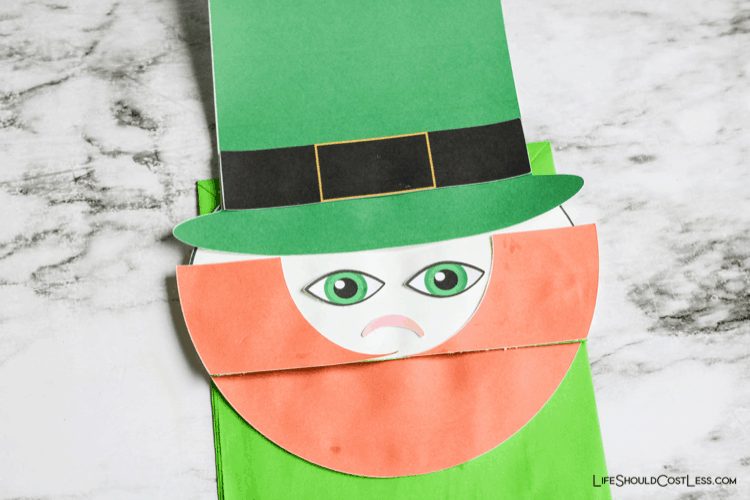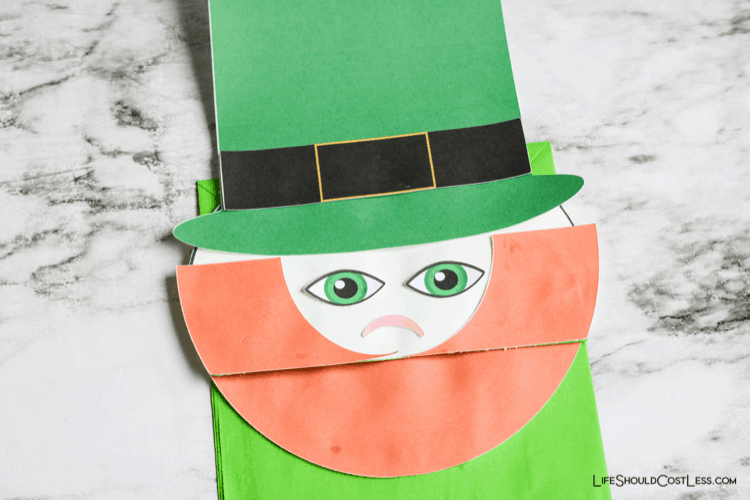 If you like this project, make sure to check out my entire crafting section. There are things there for both adults and children.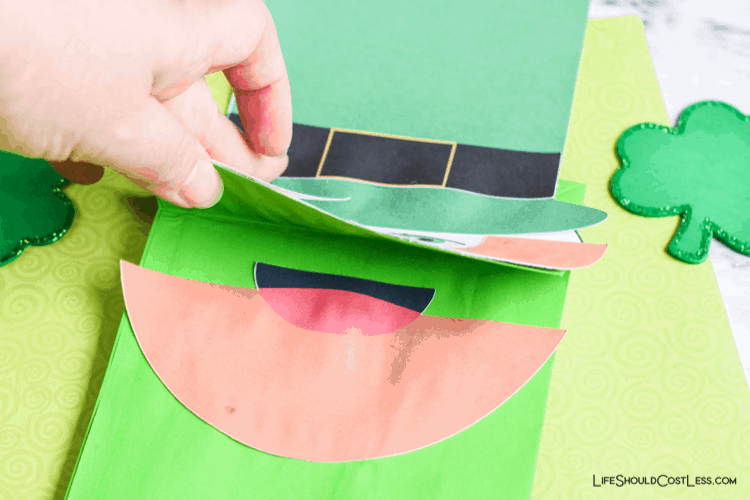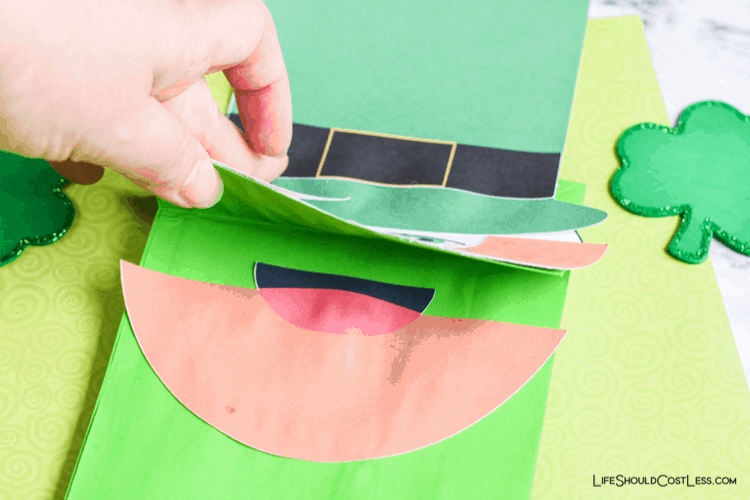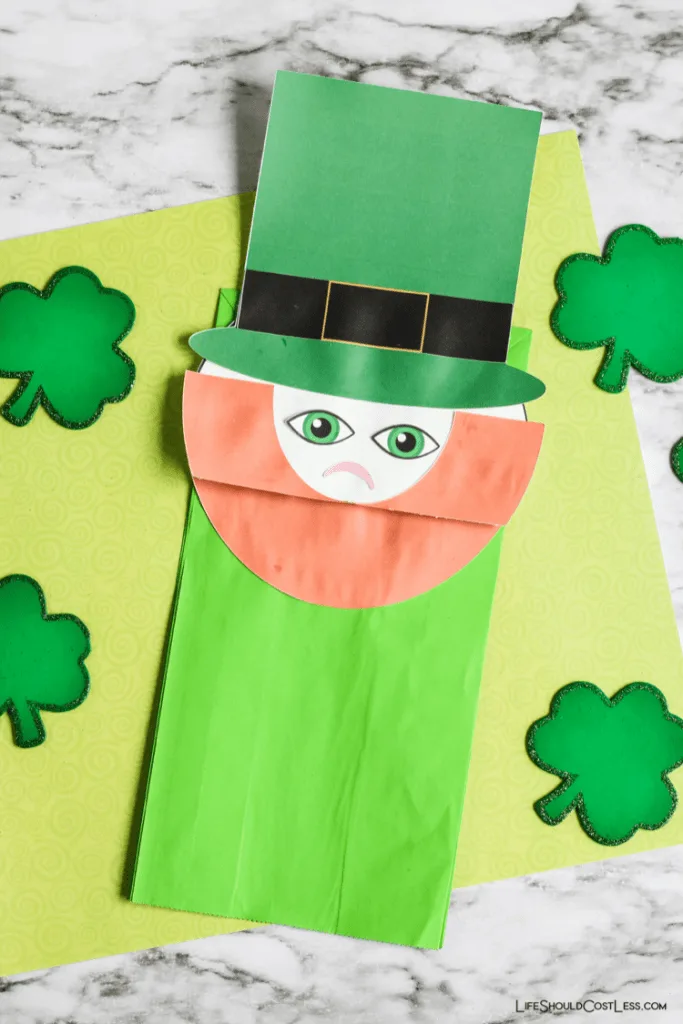 Keep in mind that you don't have to follow my directions exactly, this is a guide, sure, but please do it whatever way makes you happy. Here are suggestions I have to switch things up a bit.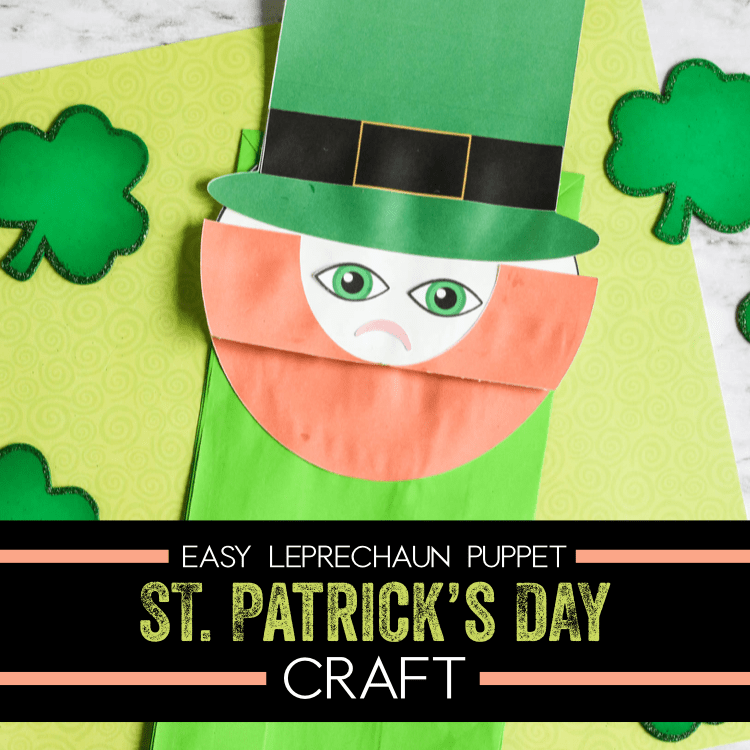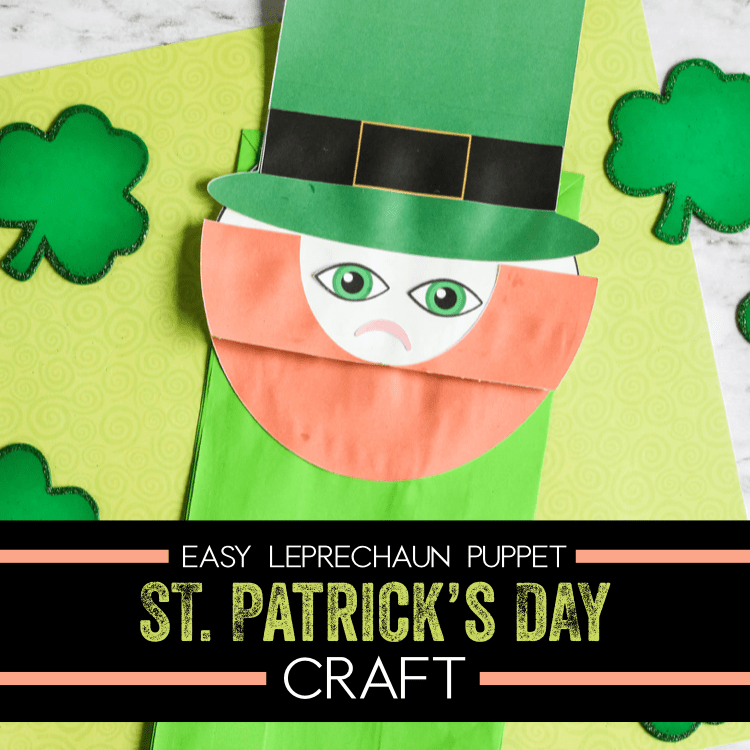 Other variations you could do to make the Easy Puppet Leprechaun St Patrick's Day Craft would be to have the kids draw him a bow tie or even a pot of gold to hold with some hands on the front of the paper bag, under his face. Tell them to use their imaginations so that they can have as much fun as possible.
That's all I have to share with you all today folks, if you liked it and would like to learn how to support or the best ways to follow this blog, you can find that info here.
P.S. If you would like to read about the author, Sarah, you can find the "about me" page here.
Here are links to five of my other craft posts that you're also going to love:
*This post was originally shared to this website on March 3, 2020 and has since been updated.