Valentine's Day is one of those Holiday's that I have a love/hate relationship with… I'm not saying that as a jaded single woman, i'm saying this as a Mom. Sometimes it can feel like it's just one more Holiday to add to our never-ending to-do lists. Which is why I'm super excited to share with you all this list of Valentine's Day free printable activities for kids that will save all of us some major headache, and the time, of having to search around for a cute idea.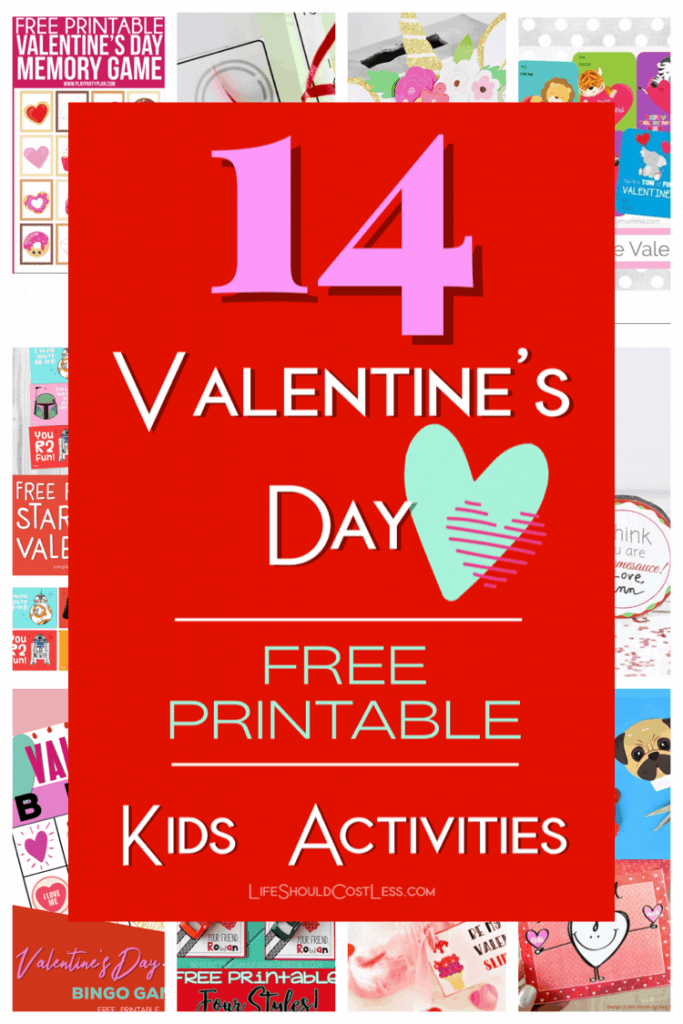 Table of Contents, Skip Ahead To What You're Looking For
Here we go with my big list of 14 Free Printable Kids Activities For Valentine's Day:
Whether you are looking for some cute tags to print out for giving Valentine's, or a fun activity to keep the little one's busy during February, there is sure to be something on this list of cute ideas that will be just what you have been looking for.
*Remember, that if you love this post to check out my entire Crafts section, as well as my Free Printables section.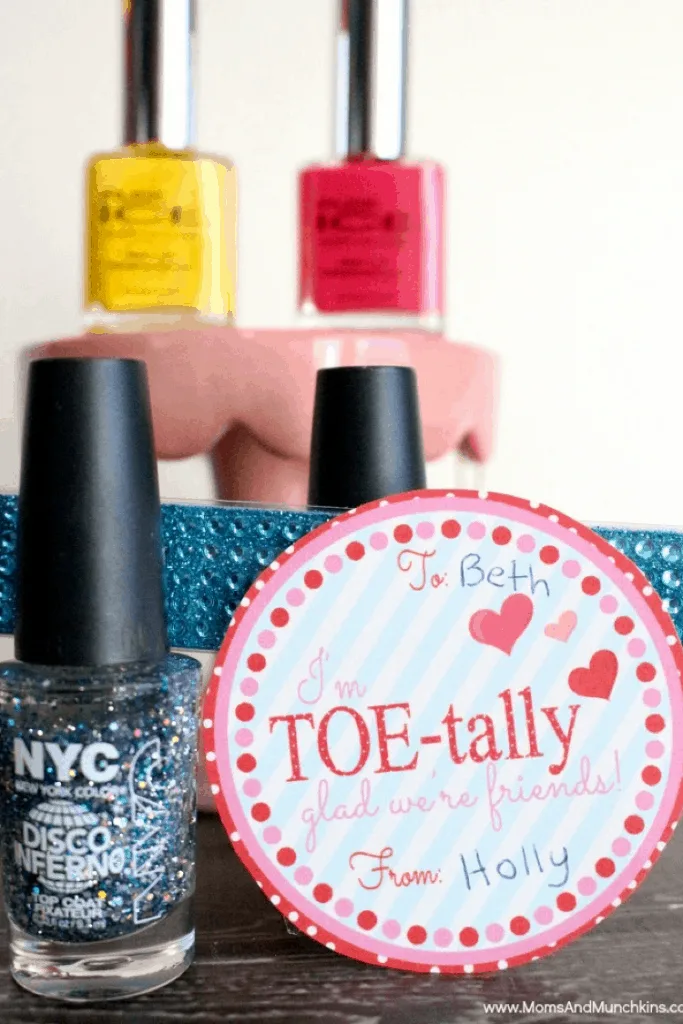 These toe-tally adorable freebies are perfect for mini pedicure kits with polish, cotton balls, nail files or nail stickers.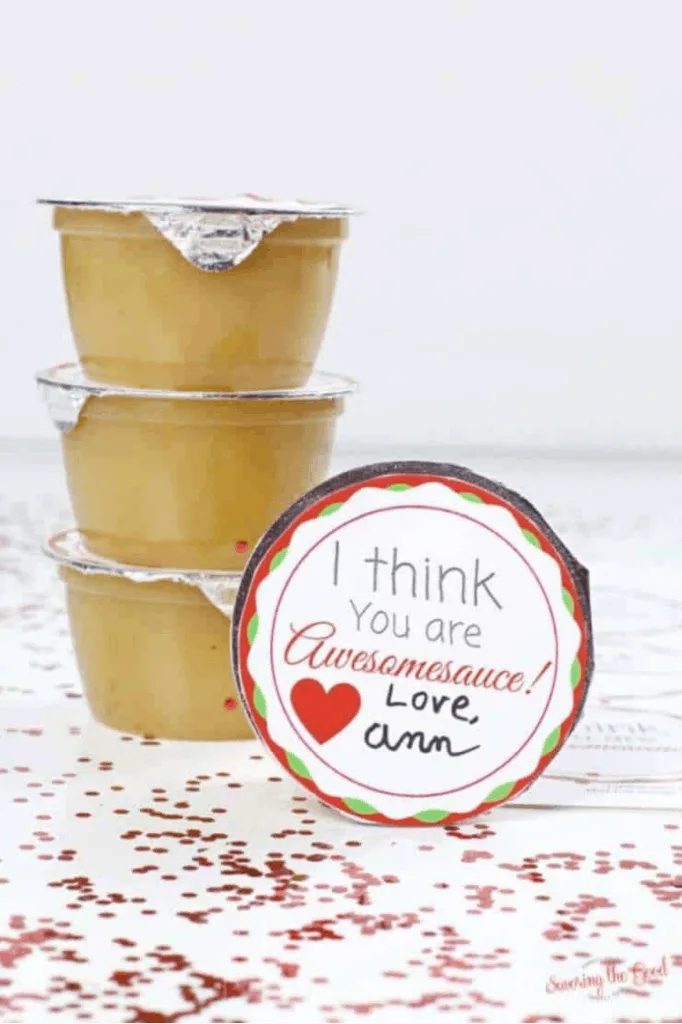 This is a super simple classroom Valentine. Great for schools that are candy free, nut free or allergy friendly.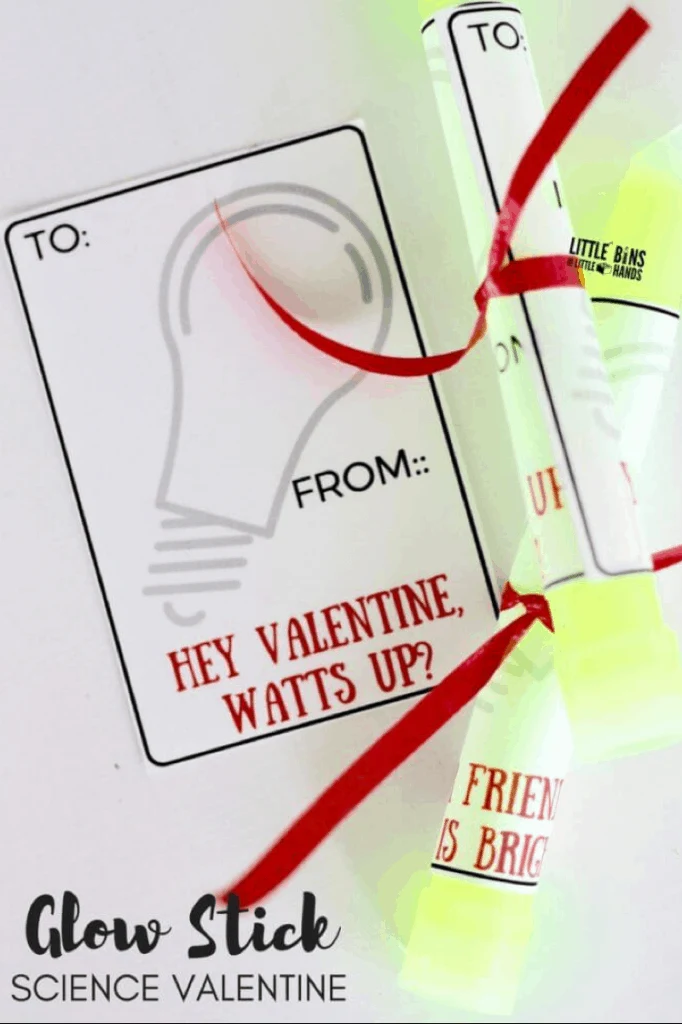 Light up Valentine's Day this year with a cool, candy free idea both boys and girls love!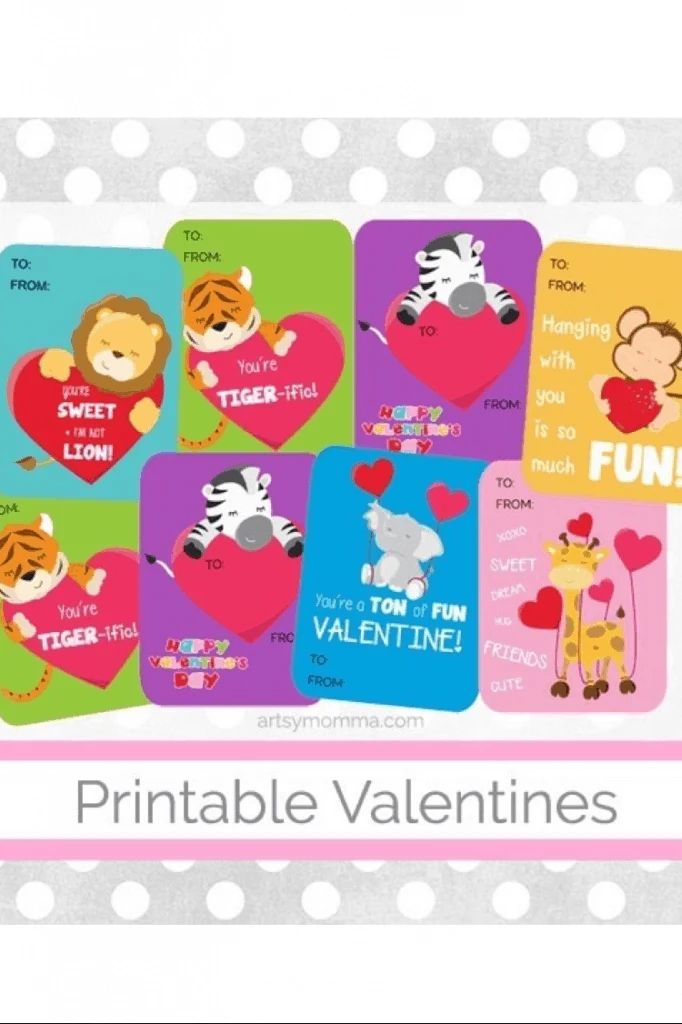 In need of last minute Valentines you can print? If you're looking for adorable, here are some adorable animal valentines!
These would be extra cute if given with those little boxes of Circus Animal Crackers…just an idea.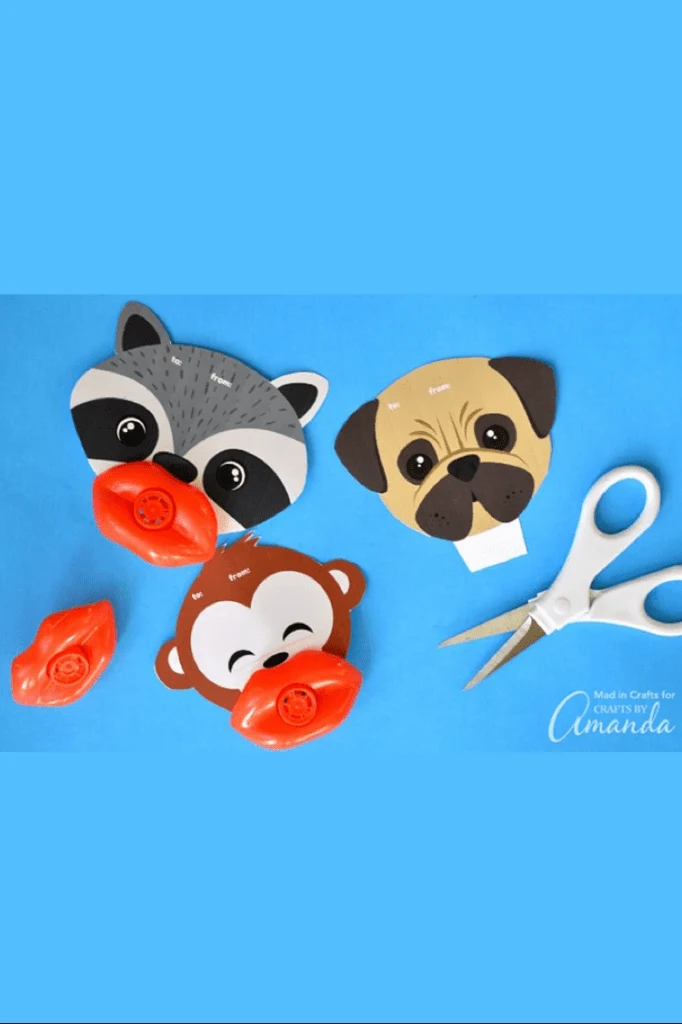 If you love a good pun, Valentines Day is the holiday for you. In all the puns and silly jokes, pre-readers can get left behind.
These funny lip whistle valentines are a fun printable that allow even the youngest students to share silly valentines with their classmates.
It's an activity that is even more fun when the kids are outside…wink;).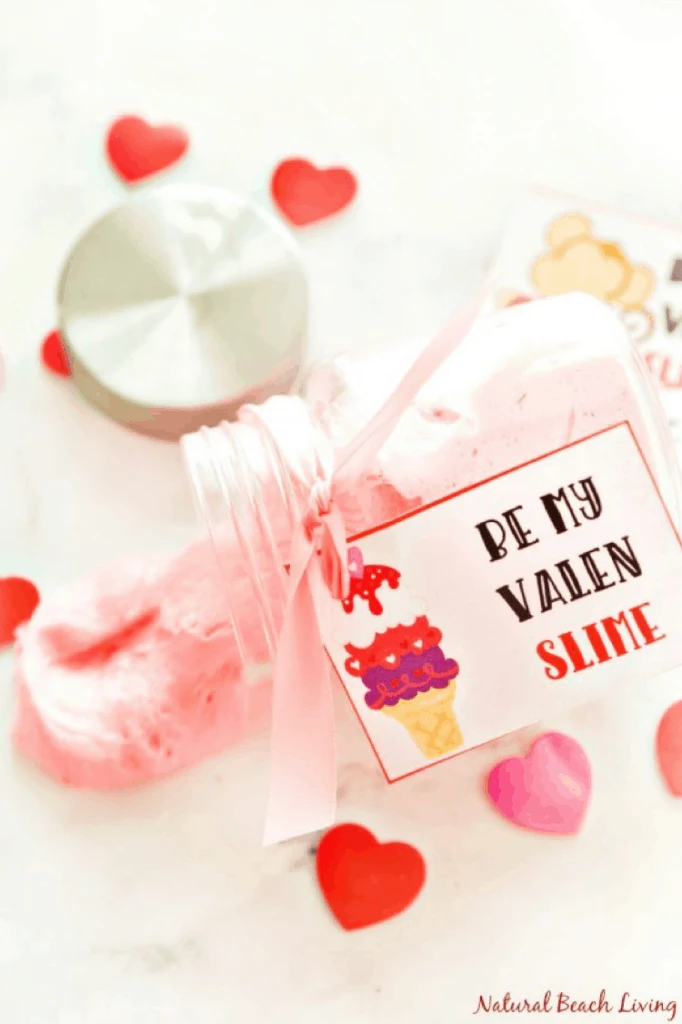 This Valentine's Day Fluffy Slime is incredible! This slime is so much fun and it's a great activity to keep those little hands busy.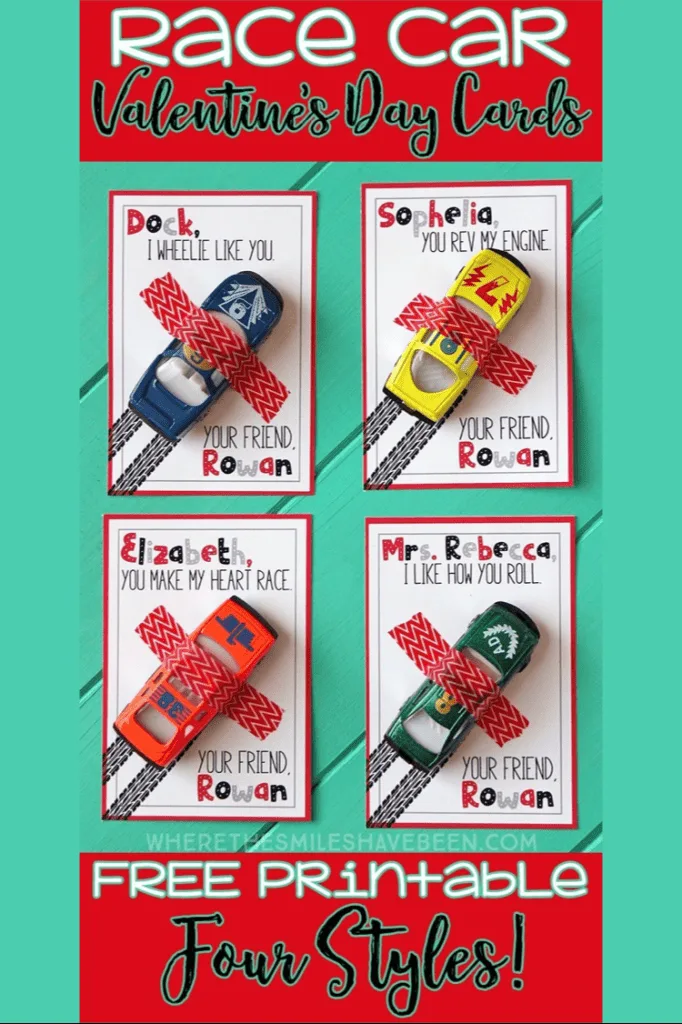 These FREE race car Valentine's Day cards are perfect for any school party!
Just add a toy car for a fun and inexpensive non-candy Valentine greeting!
The best part is that they can provide endless hours of fun and imagination.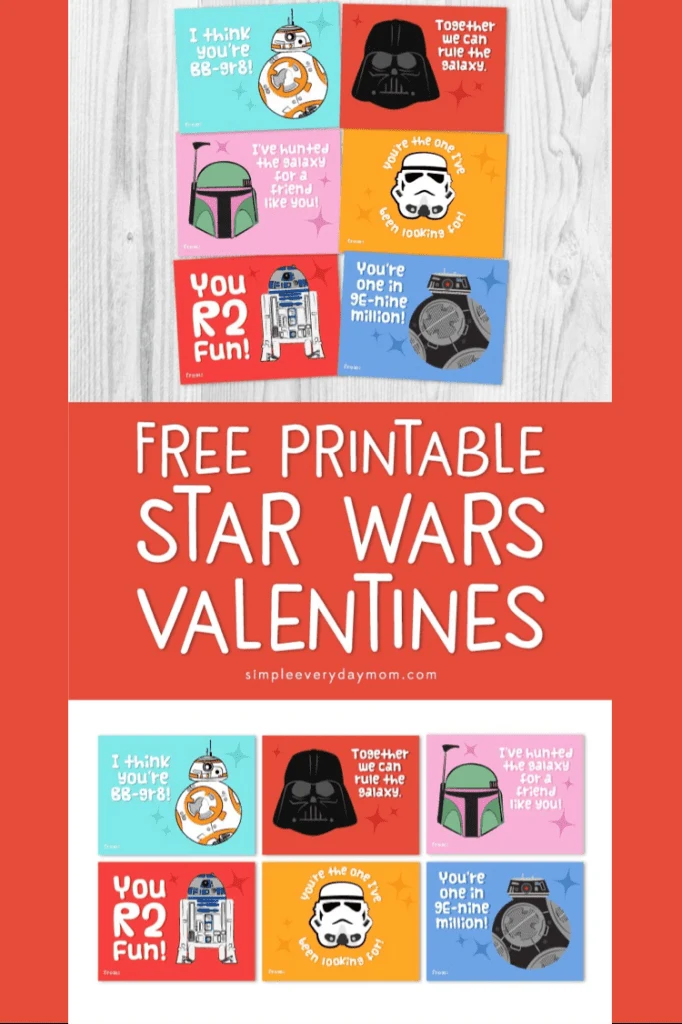 Download these Star Wars valentines that are perfect for the classroom!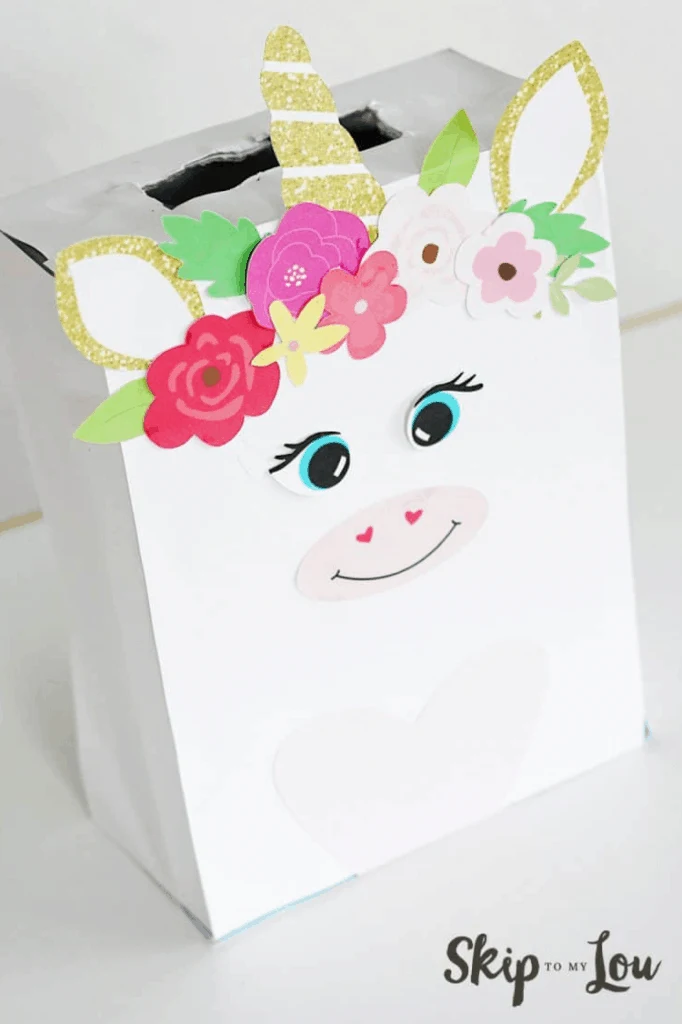 If you are needing a box for Valentine's Day for school check out this Unicorn Valentine Box.
How cute is this?
It is absolutely the perfect Valentine Box for girls.
The best part is all you need to do is print the features and start gluing to make this fun craft.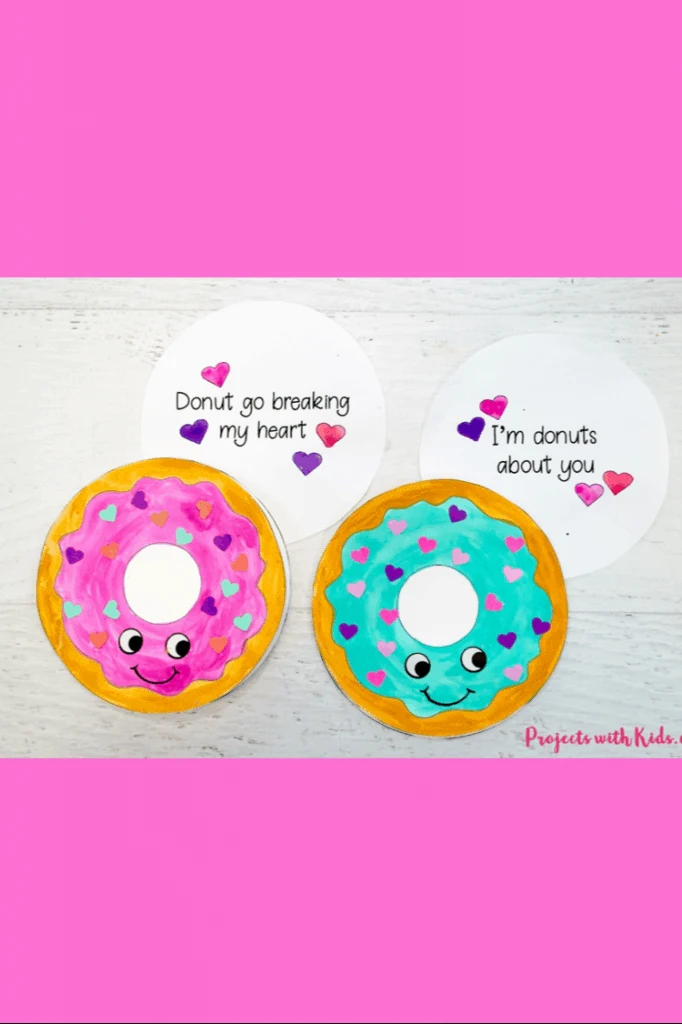 These donut cards are just so adorable and easy for kids of all ages to make.
This is a super flexible craft that can be done with paint, markers, pencil crayons or even crayons for younger kids.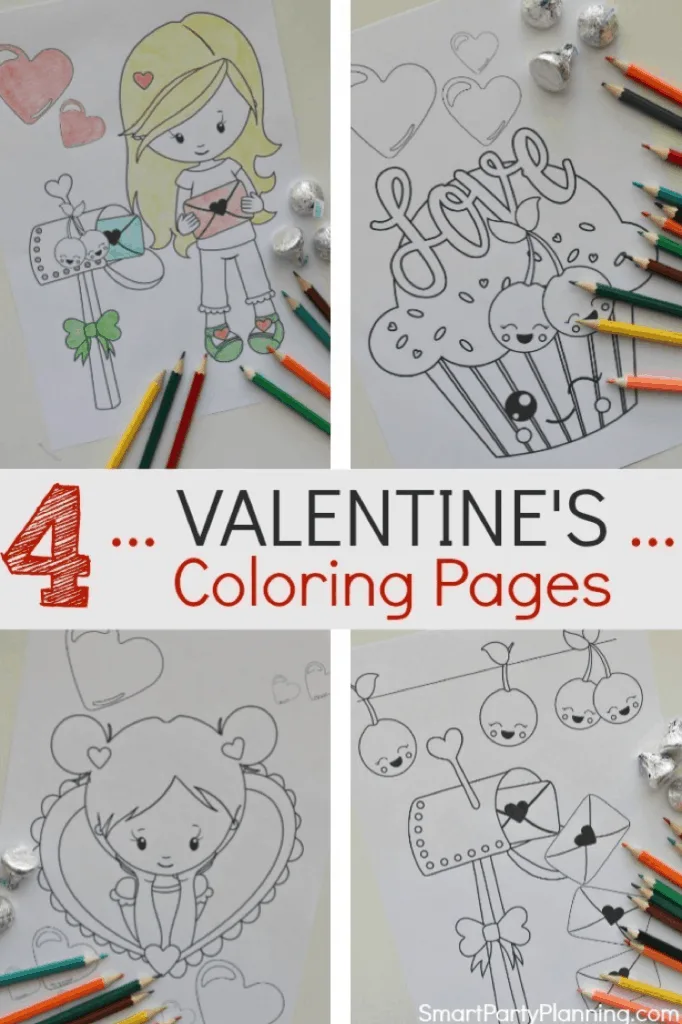 A Free set of Valentines coloring pages that are simple for preschoolers and primary age children to complete.
This is one of those activities that kids find fun and they love to complete in their own quiet time.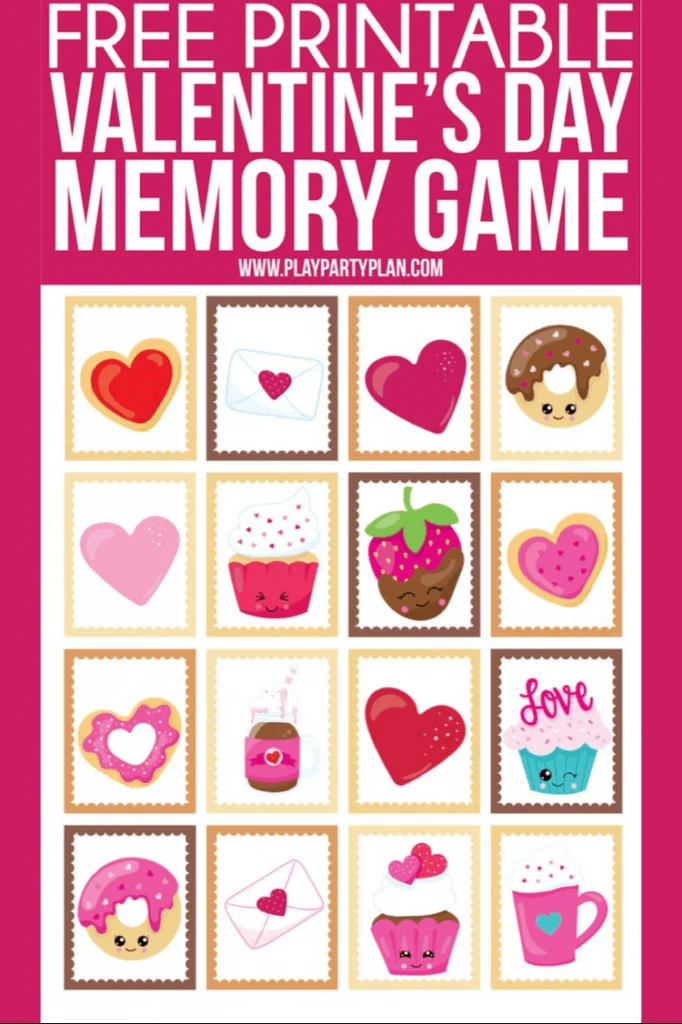 These Valentine's Day memory games are perfect for classroom parties, kids parties, or just a fun Valentine's Day at home!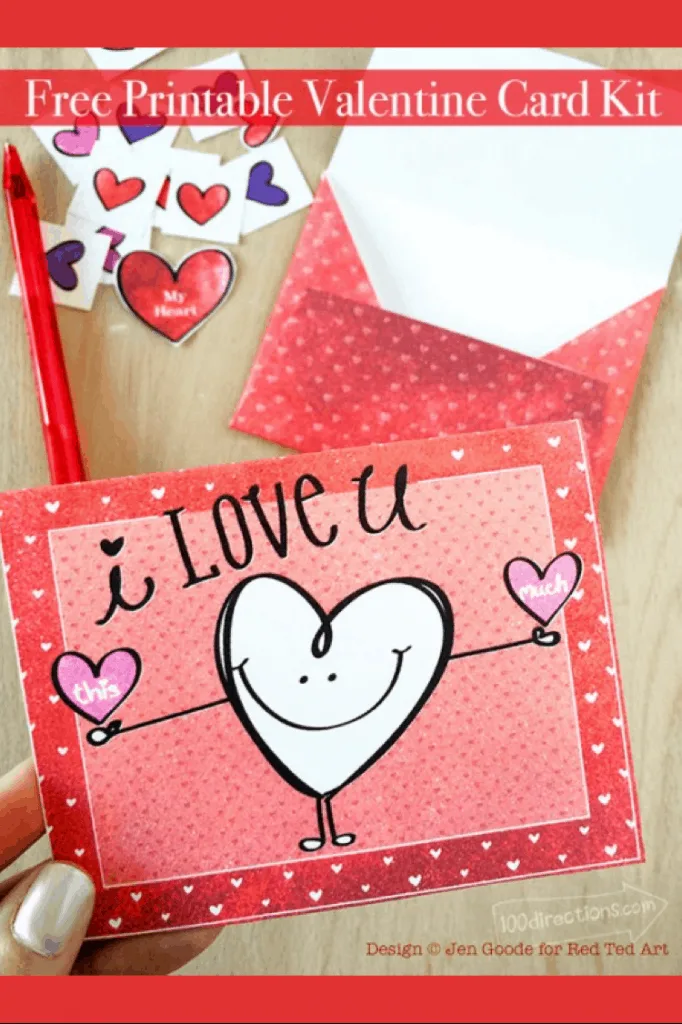 This free printable set comes with everything you need to send some love to someone special. Just download and print the card set, cut out the pieces, assemble and send!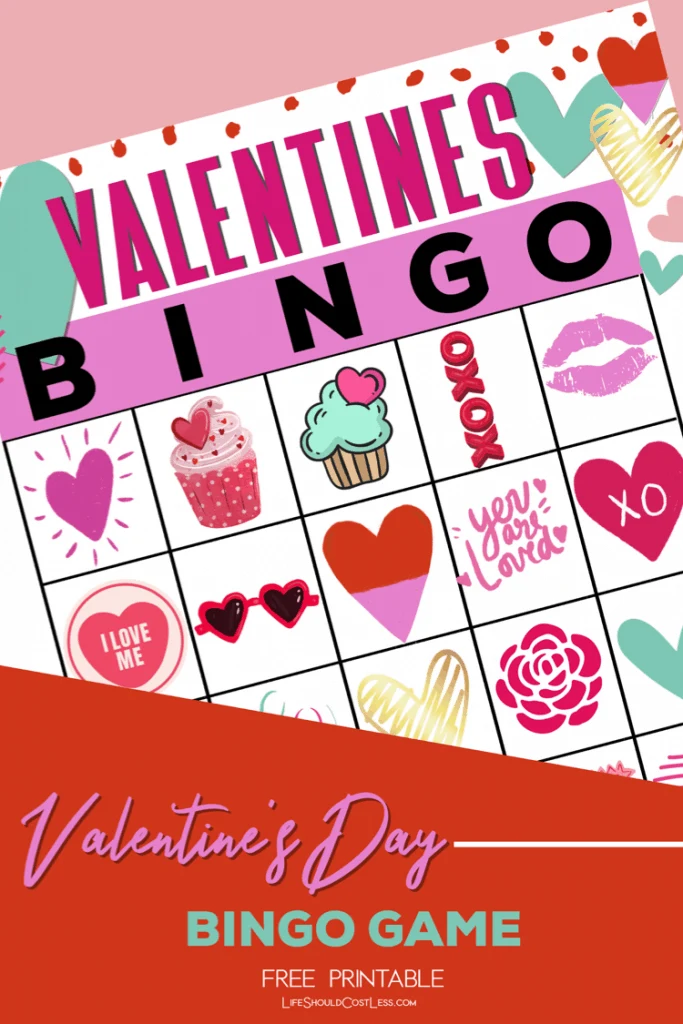 An old classic game has been re-made for Valentine's Day fun…it's a perfect activity for ages preschool to nursing home.
There you have it! 14 Free Printable Kids Activities For Valentine's Day.
Like I said, there should be something fun for pretty much everyone on this list.
Thanks so much for stopping by my site! If you liked what you saw, please make sure to share it via social media!
Other ways to show your support are to follow and/or interact with me on Pinterest, Instagram, Facebook, YouTube, or by Subscribing To My Emails List.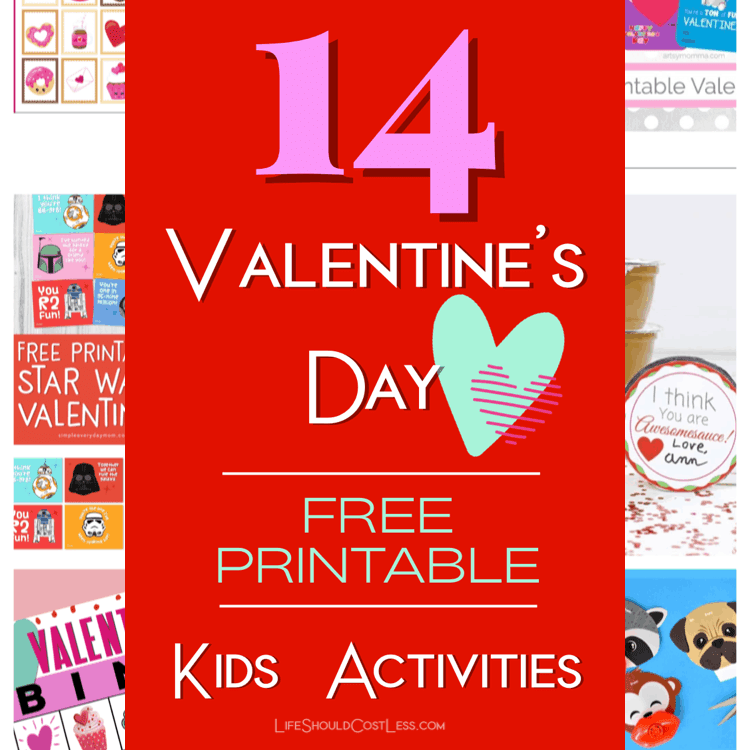 If you purchase suggested products through Amazon, the cost to you remains the same, but I make a small commission on everything in your cart. Also, if you ever need to buy it again, you can always come back to my site for the link…just sayin';).
If something was particularly helpful and you would like to donate directly to my site, you can do so via PayPal, here. I'm a single mom of four, so every little bit helps. Thanks again!~Sarah
*Please note that this post was originally shared to this website on January, 12 2020 and has since been updated.