Valentine's day doesn't just have to be a day for "lovers"…the rest of us need something fun to do too, lol. So, I thought that I would make some free Valentine bingo printables for you all as a fun and cheap game to play.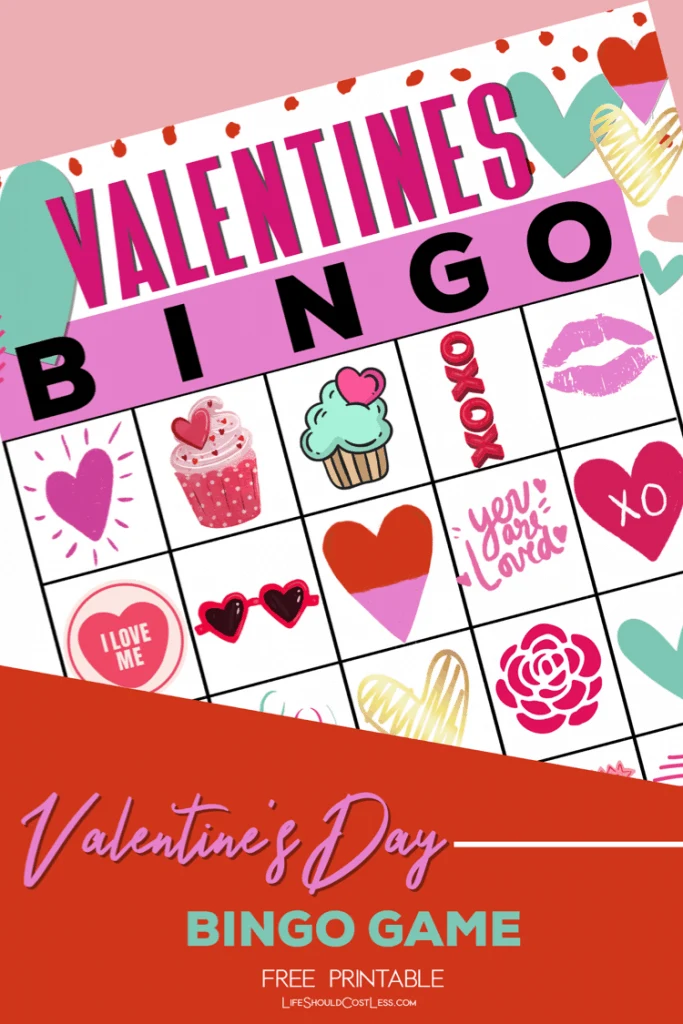 I swear, the older I get the more Valentine's Day sucks when you have to spend it without a significant other, so I need a fun activity to do just as much as my kids do.
It will keep us all busy and entertained hopefully, because who doesn't need something fun to do for Valentine's day?
Plus, this is way cheaper (and less fattening) than buying myself a box of chocolates and some roses…ha ha.
My free printable Valentine bingo cards are just the ticket!
How to prep and play my free valentine's day bingo cards:
First I'm going to show you a little video, then I will break it down into still images and provide links to several variations of your free valentine printable.
There are five variations of this game board, which means, that this particular version of Bingo will allow for up to five players… I suppose that you could cut out more of the symbols and create more variations if you want to have them for a larger group than five players though.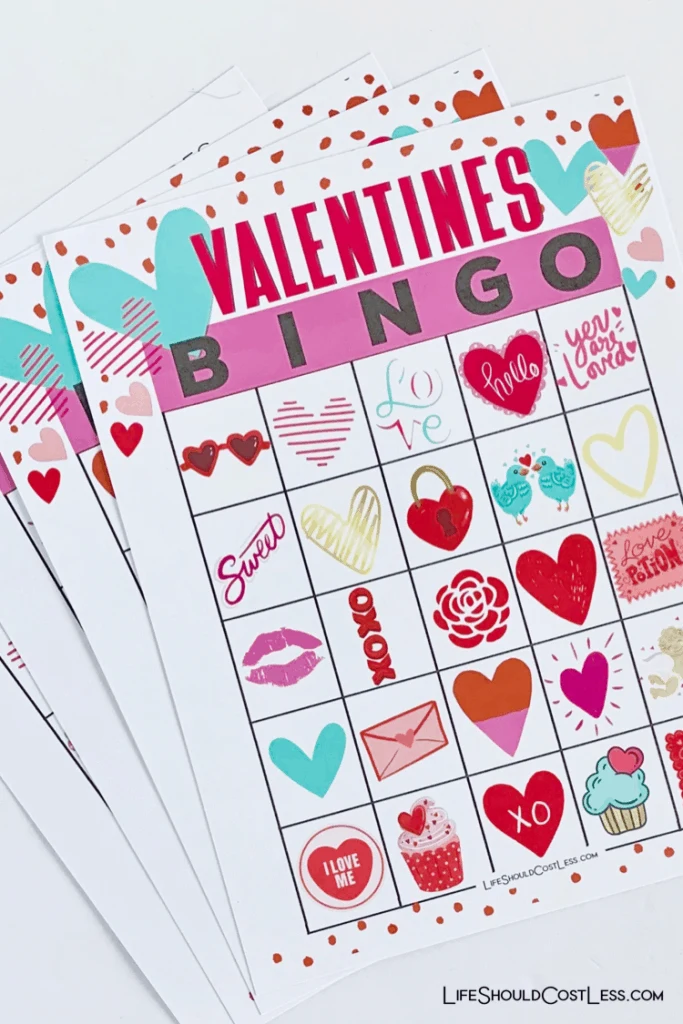 *If you like this printable, make sure to check out my entire free printables section.*
This isn't a traditional version of the game where you call out a letter and a number, these game boards/cards go by a symbol/picture…which makes it so even the youngest or oldest of players can have fun too.
How to prepare your free printable Bingo Cards:
First step is to, print out the sheet that says to "cut into squares"…and cut them into squares…lol.
Fold the squares up and place in a jar or a hat to "draw them out" when playing. The Letters go in one jar and the symbols/pictures go in another.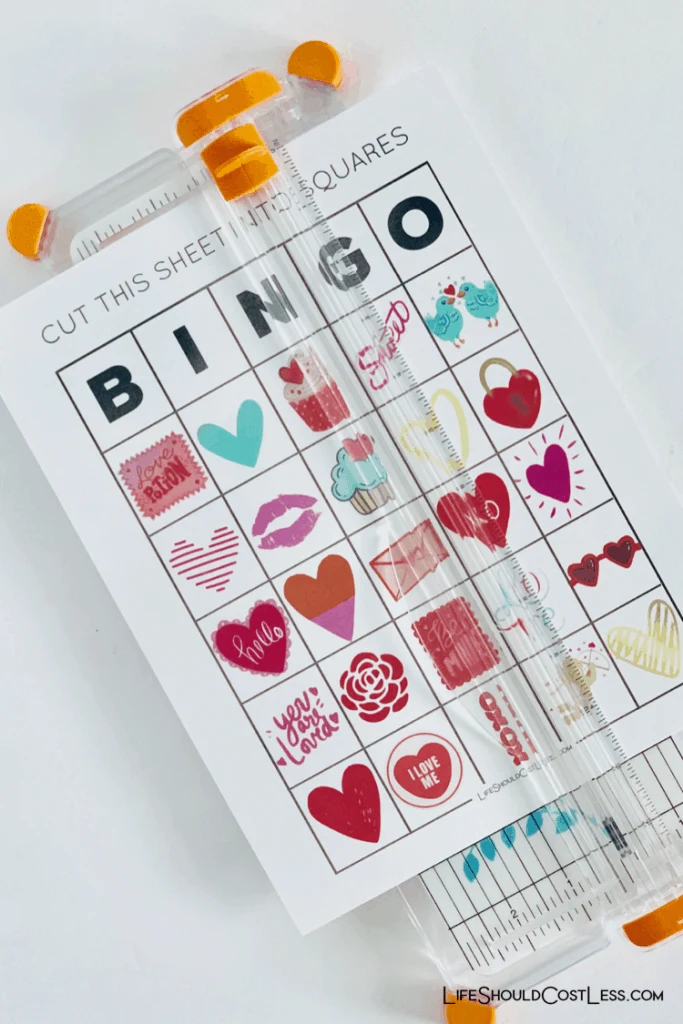 Use conversation hearts, or any game token will work, but a non-chocolate Valentine's Day candy is a super fun option so that the players can eat them when the game is over.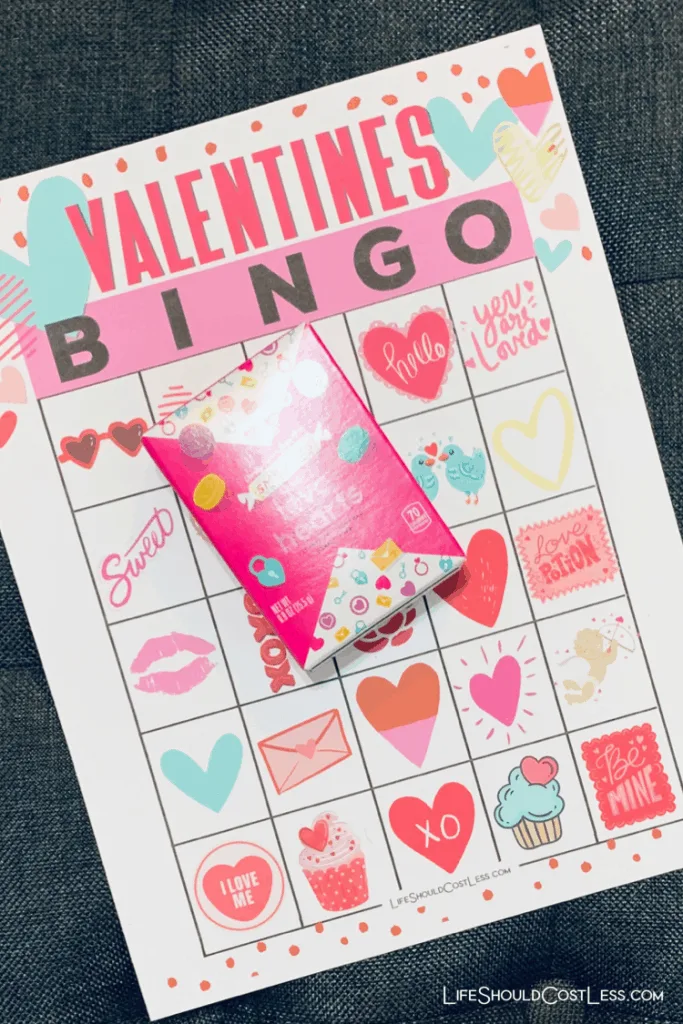 Players can take turns drawing out of the "jars" (they will need to draw out a letter, as well as a symbol) to call out each symbol/picture…and the first one that gets a full row of symbols shouts out "Bingo".
You can award prizes to the winner, or just play for fun.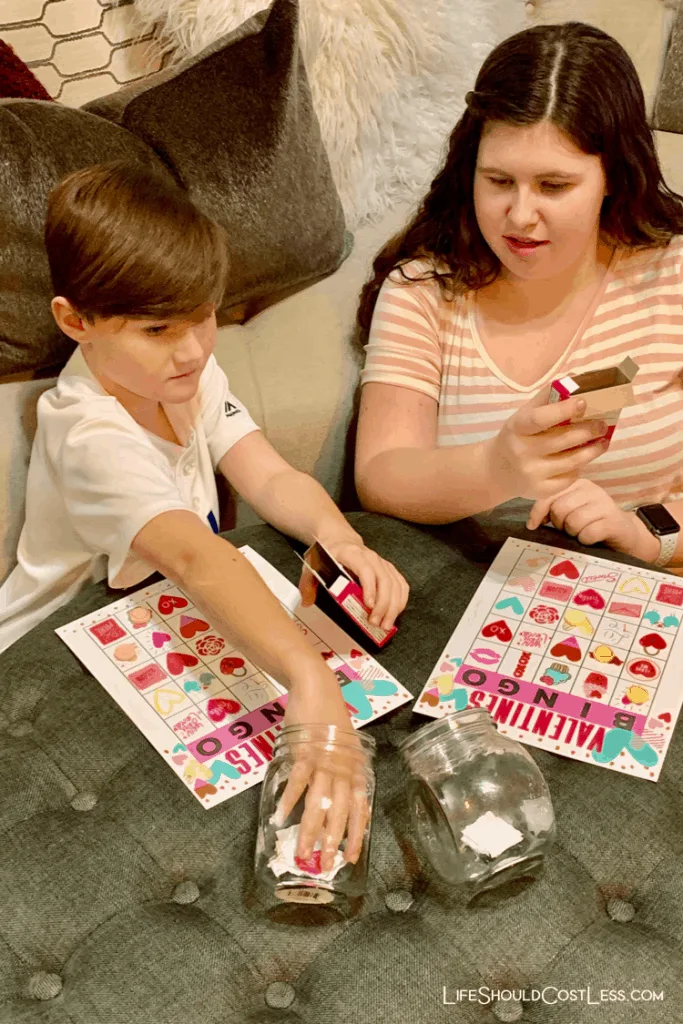 Here are the links to each printable. All you have to do is click each link and download it from there:
Please remember that yes, my free printables are free, but for personal use only!
This is the one that you cut into squares.
That's really all there is to it! The best part is that this could keep the little's busy for hours.
I hope you enjoyed my free valentine bingo printable! It's super fun and perfect for any age from preschool to nursing home.
Thanks so much for stopping by my site! If you liked what you saw, please make sure to share it via social media!
Other ways to show your support are to follow and/or interact with me on Pinterest, Instagram, Facebook, YouTube, or by Subscribing To My Emails List.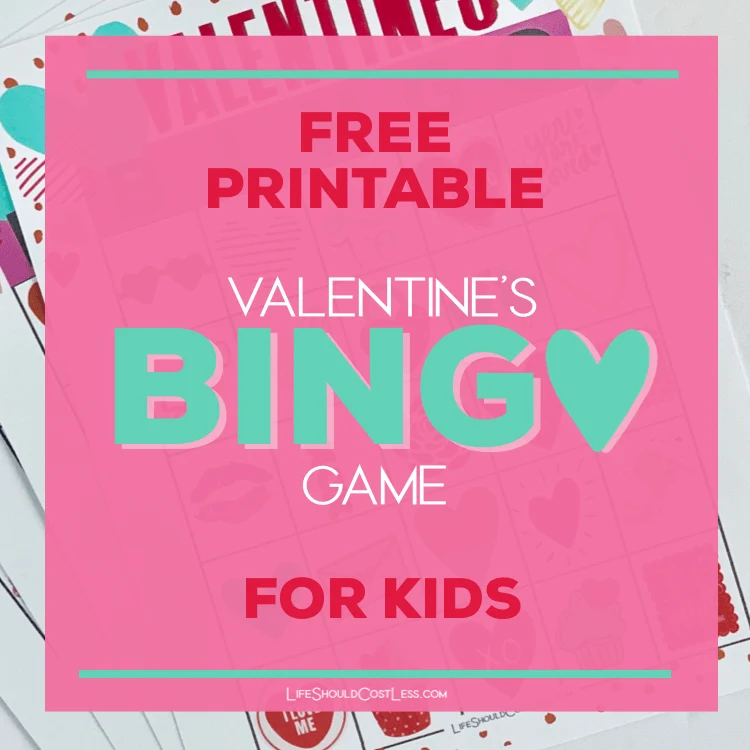 If you purchase suggested products through Amazon, the cost to you remains the same, but I make a small commission on everything in your cart. Also, if you ever need to buy it again, you can always come back to my site for the link…just sayin';).
If something was particularly helpful and you would like to donate directly to my site, you can do so via PayPal, here. I'm a single mom of four, so every little bit helps. Thanks again!~Sarah
Here are links to five of my other posts that you're also going to love:
For those of you that would like another option for a "pinnable" image for Pinterest.
Here are more options to share my free valentine printable bingo cards: