MMM MMM MMM…is all that I need to say about this recipe. If you haven't tried a Dutch oven dump cobbler, you are seriously missing out. They are delicious and are always my favorite part of any camping experience.
During camping trips when I was a kid, one of my favorite memories was when my Aunt Rea would make Dutch oven cobbler using a cake mix and a soda. They always turned out moist and SO delicious.
Anyway, a while ago I was reading that slow cookers can be used pretty much the same as Dutch ovens for baking and cooking. This was the best news ever since I didn't know how long it would be before I go camping again and I didn't want to wait that long to make this kind of cobbler. So, I did a little research on how to make a cobbler in the slow cooker, then decided that I would try to figure out which flavor combination, of cake mix and soda, that I liked best.
You may be surprised, but this cobbler recipe was actually the very first post that I posted on my blog.
This post has been in need of some major updates though, so I thought that I would share it with all of you that weren't around in the beginning… which of course, is 99.9% of my following, lol.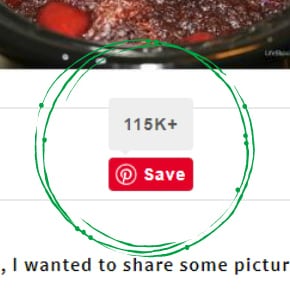 The recipe has done pretty well so far… to date it has over 115K repins on Pinterest so that's been fun to watch it grow like crazy.
I'm going to jump right in to the little tutorial. I say little because this is a beginner level recipe.
Here are the ingredients all laid out: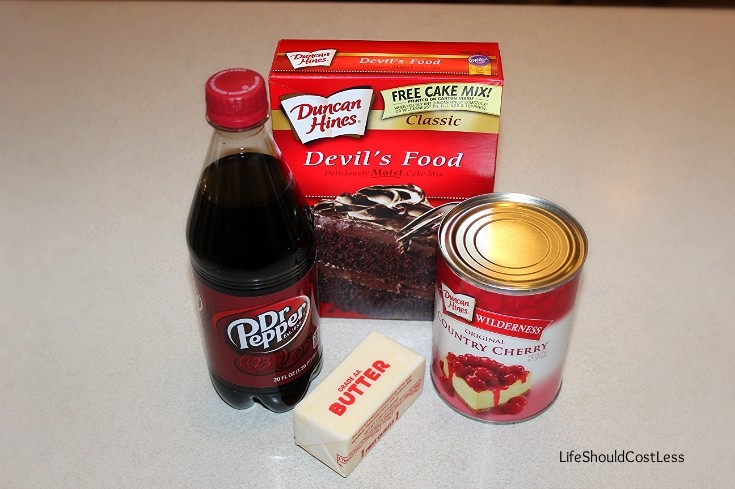 We start out with a Three Quart Slow Cooker or Dutch Oven. Grease it, or spray it, several inches up the sides and all over the bottom. Next, just get ready to dump stuff in.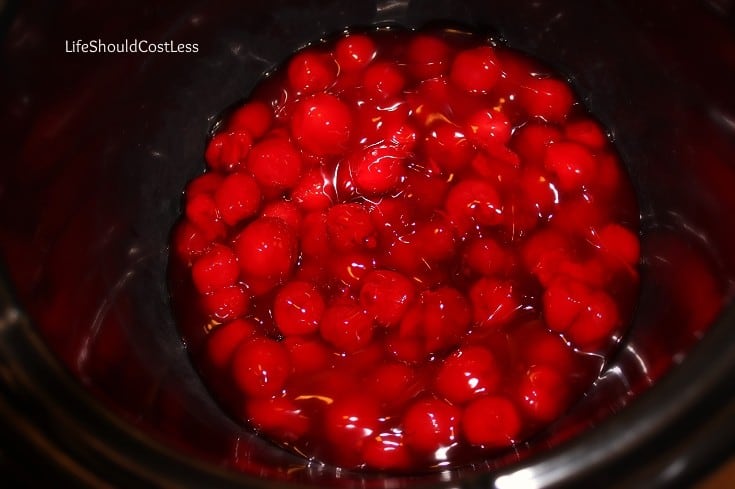 Start by scooping in the entire 21 Oz Can of Cherry Pie Filling. Spread it evenly.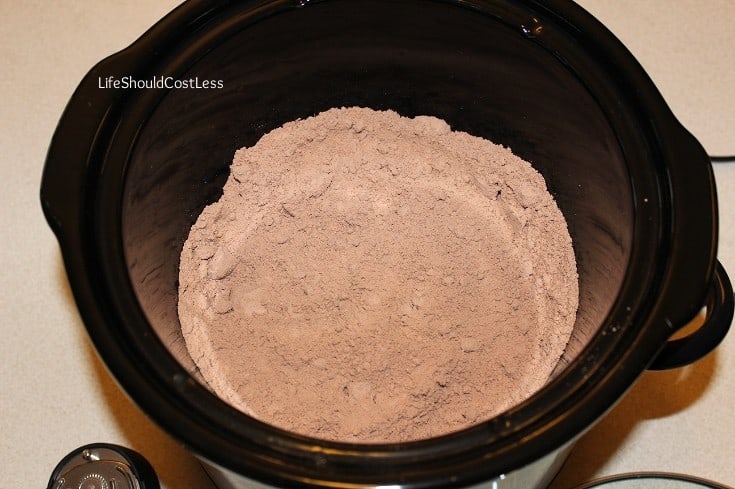 Open the cake mix and dump it in (if you prefer you can get out another bowl and mix the Dr Pepper with the cake mix at this point, I don't because I'm a lazy cook and do as little steps/dishes as possible). Spread it out evenly.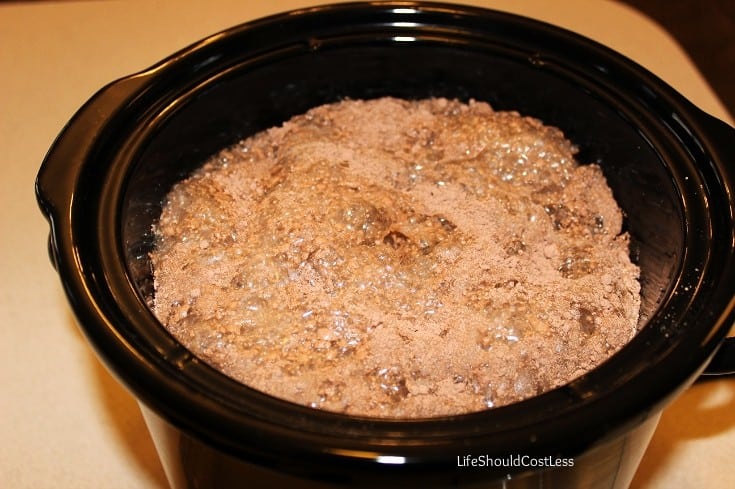 It's time to add the DR PEPPER!!!! Crack it open and pour it evenly over the cake mix.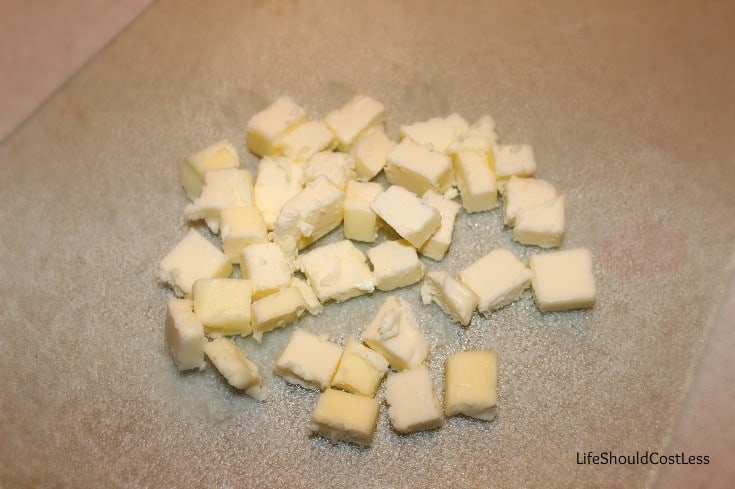 Cube the butter, and sprinkle it on top.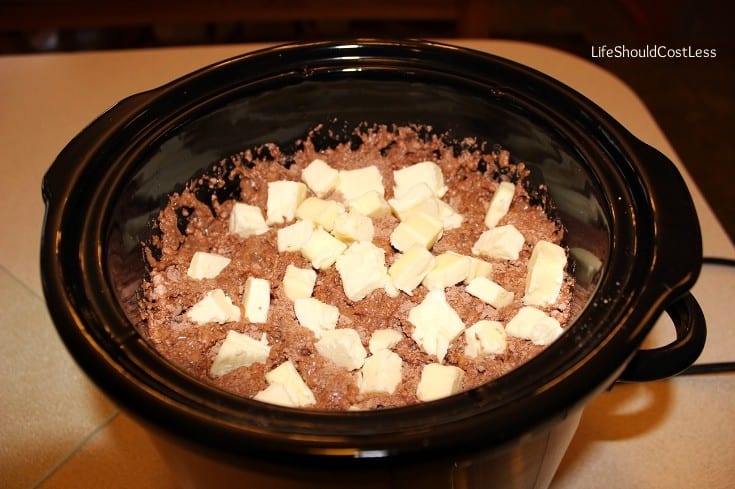 Add the lid and cook on HIGH for two or so hours (for slow cooker). Times and temps on Dutch ovens can be a little on the inconsistent side. Here is a link to another dutch oven cobbler recipe and you can get a little more guidance there if you need it.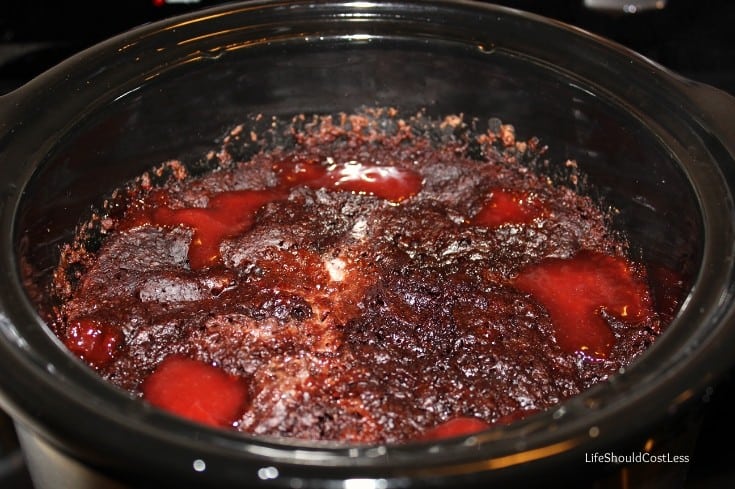 It should look like this when it's done.
Here are some links to several of my other slow cooker recipes that you are going to want to try next!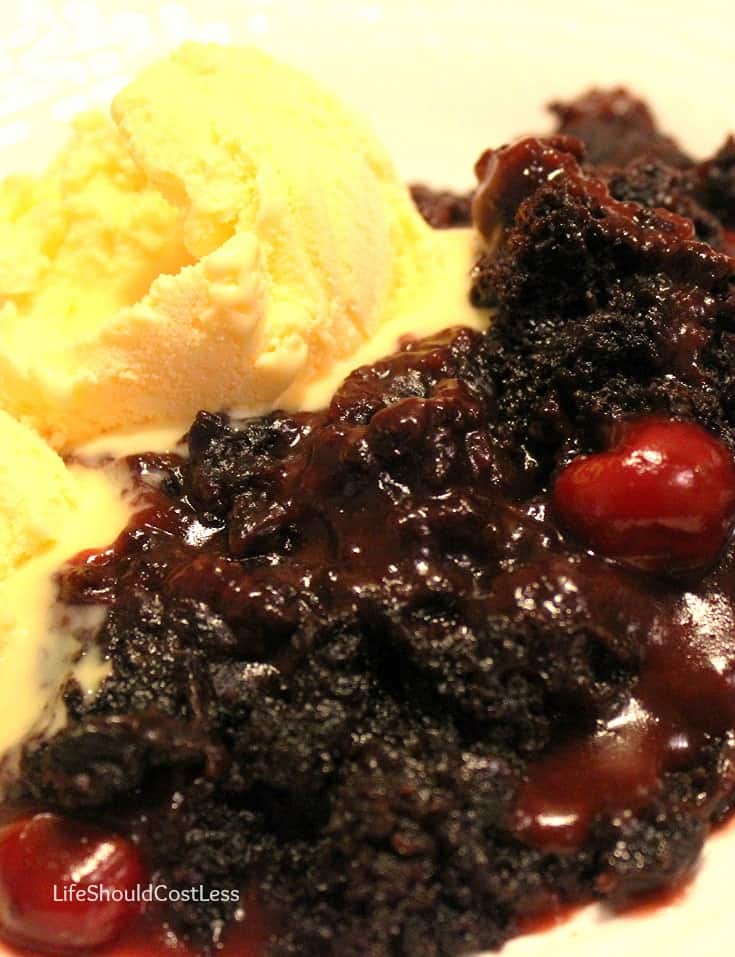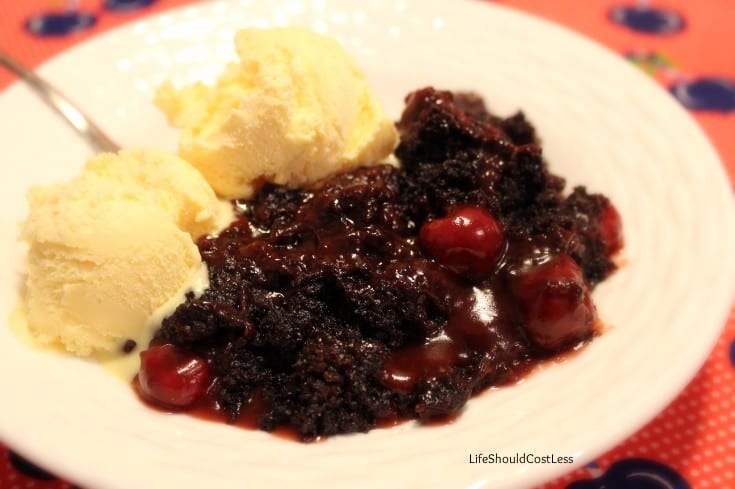 I'm honestly surprised that this recipe doesn't get more traffic from Texas… I thought that Dr Pepper was their state drink… j/k but really, gotta love a recipe that has Dr Pepper in it. I hope that you loved it as much as we love this at our house. It's a good one!
Thanks so much for stopping by my blog! If you liked what you saw, please make sure to share it via social media!
Other ways to show your support are to follow and/or interact with me on Pinterest, Instagram, Facebook, YouTube, or by Subscribing To My Email List.
If you purchase suggested products through Amazon, the cost to you remains the same, but I make a small commission on everything in your cart.
If something was particularly helpful and you would like to donate directly to the blog, you can do so via PayPal, here. I'm a single mom of four, so every little bit helps. Thanks so much! ~Sarah
P.S. You may also like my entire slow cooker section as well as my sweet tooth section. Here are a few linked pics to check out too!
*Reposts: Please note that this idea/post was originally posted to this website on July 20,2011 but it was in great need of a refresh so it now is more user friendly/has a better printable recipe card.