As a thriving chocolate addict, I was super excited to come across this Easy Mexican Hot Cocoa recipe that reminds me of one of my favorite Chocolate Crinkle Cookie recipes…and that is because they have a little bit of an amazing spicy kick to them.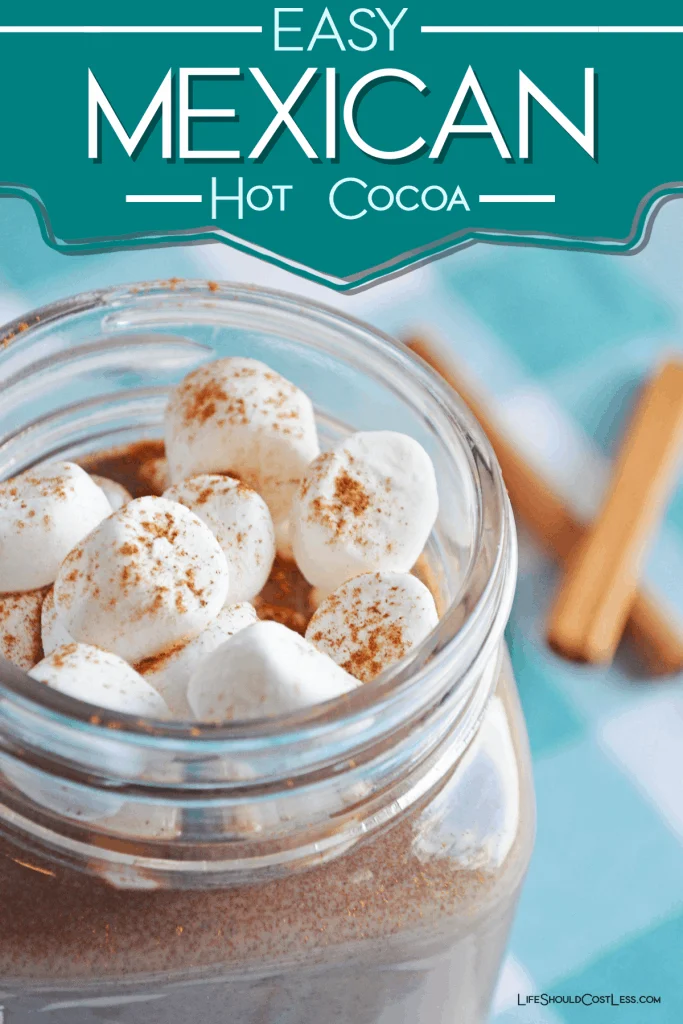 It's one of those recipes that you either LOVE and make them all the time, or you simply aren't a fan… but they are one of my fave's (and a recipe that I personally developed) so this biased opinion is that you should at least try them… lol.
I will stop talking up my cookie recipe and get back on track with this Easy Mexican Hot Cocoa, ha ha.
First we are going to start out with the process of making them:
Doesn't it sound so freakin' tasty?!!!
Here is what it looks like plain.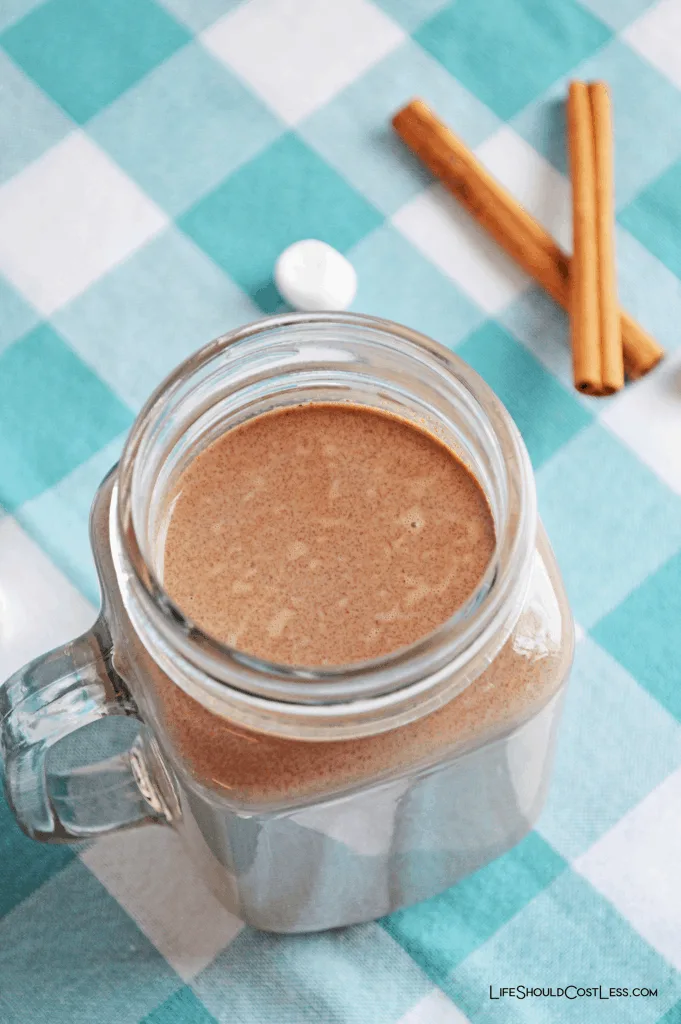 Then topped with whatever my choice of extra fattening goodness. 🙂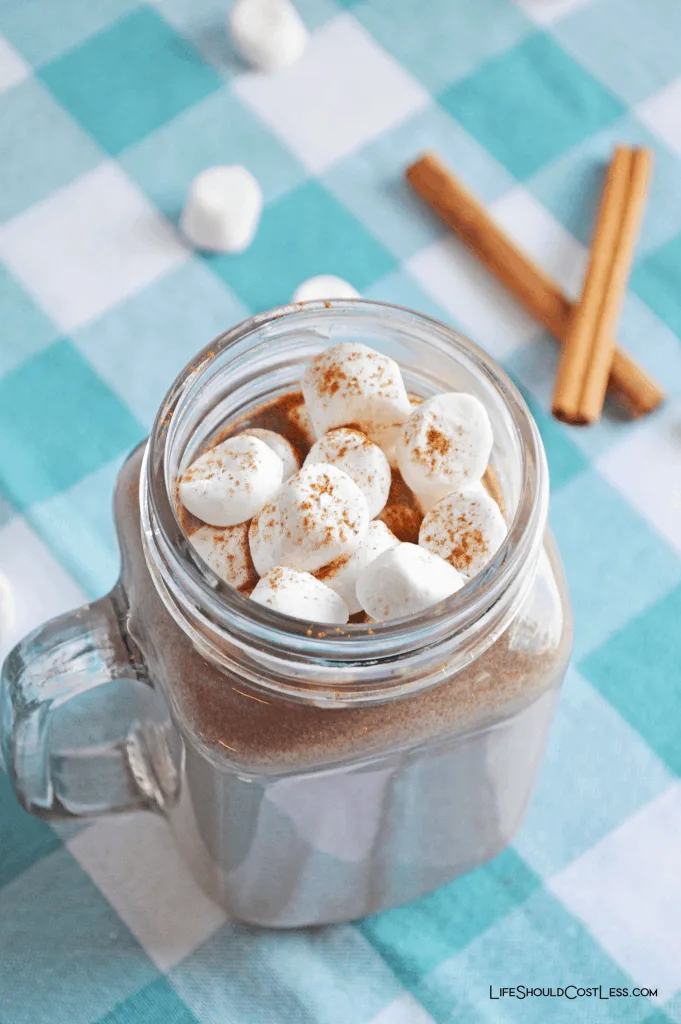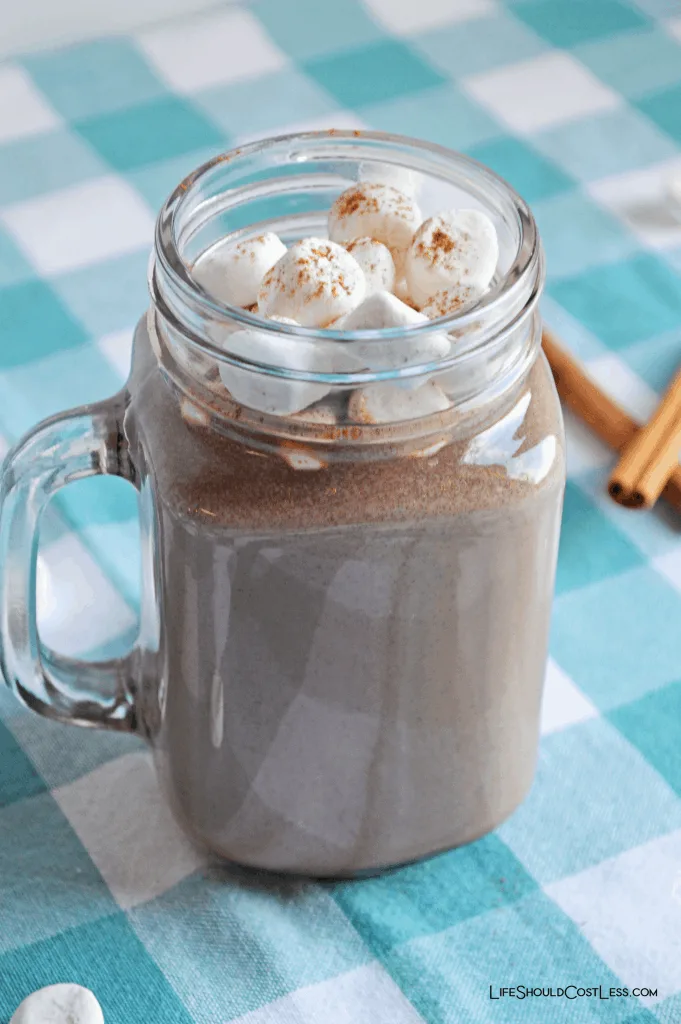 Before I give you a free printable recipe card of this yummy cocoa, I wanted to share with you links to five of my other tasty recipes:
Now back to the recipe for Easy Mexican Hot Cocoa!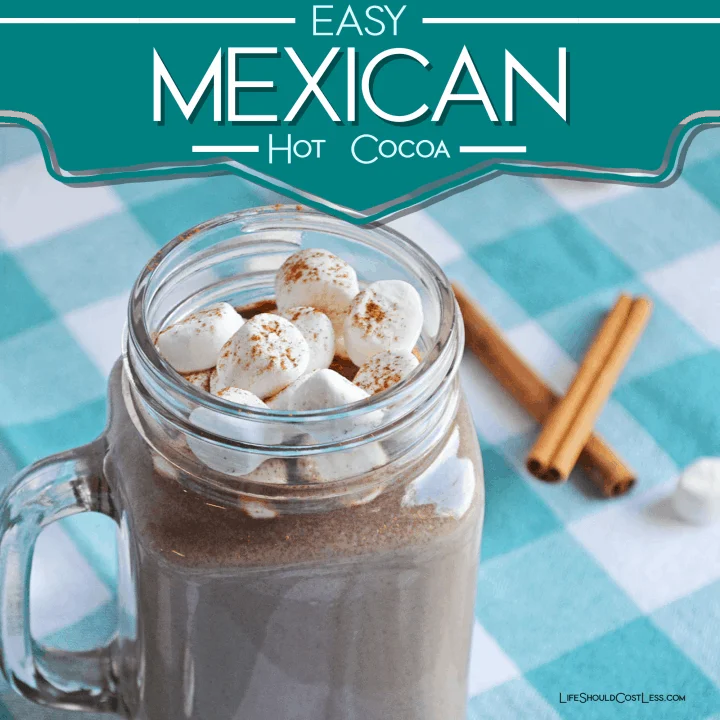 Easy Mexican Hot Cocoa
Classic home-made cocoa recipe with a spicy kick. It's soon to become a cold weather favorite!
Ingredients
4 Cups Milk (not skim)
3 Tablespoons Unsweetened Cocoa Powder
3 Tablespoons Sugar
1 teaspoon Ground Cinnamon
1 teaspoon Vanilla Extract
½ Cup Semi-Sweet Chocolate Chips
¼ teaspoon Chili Powder
**Optional: ¼ teaspoon Ground Cayenne for a spicier Hot Cocoa**
Instructions
In a medium sauce pan, combine milk, cocoa powder, sugar, ground cinnamon, vanilla,
chocolate chips, and chili powder.


Whisk together until well combined, and smooth.


Heat until steaming, but don't allow the cocoa to boil, whisking occasionally.


Serve, and top with your favorite hot chocolate toppings.
Notes
For topping- cinnamon sticks, ground cinnamon, chocolate shavings, whipped cream, or
marshmallows.
Nutrition Information
Yield

4
Serving Size

1
Amount Per Serving
Calories

325
Total Fat

12g
Saturated Fat

7g
Trans Fat

0g
Unsaturated Fat

4g
Cholesterol

20mg
Sodium

185mg
Carbohydrates

46g
Fiber

3g
Sugar

28g
Protein

11g
It may be a stove-top recipe, and doesn't utilize a slow cooker…but it could easily be made with a different warming method.
I like this drink so much that I have to pace myself when I make it so that I don't overdo my sugar intake…which is why I try to keep it for special occasions only.
Thanks so much for stopping by my site! If you liked what you saw, please make sure to share it via social media!
Other ways to show your support are to follow and/or interact with me on Pinterest, Instagram, Facebook, YouTube, or by Subscribing To My Emails List.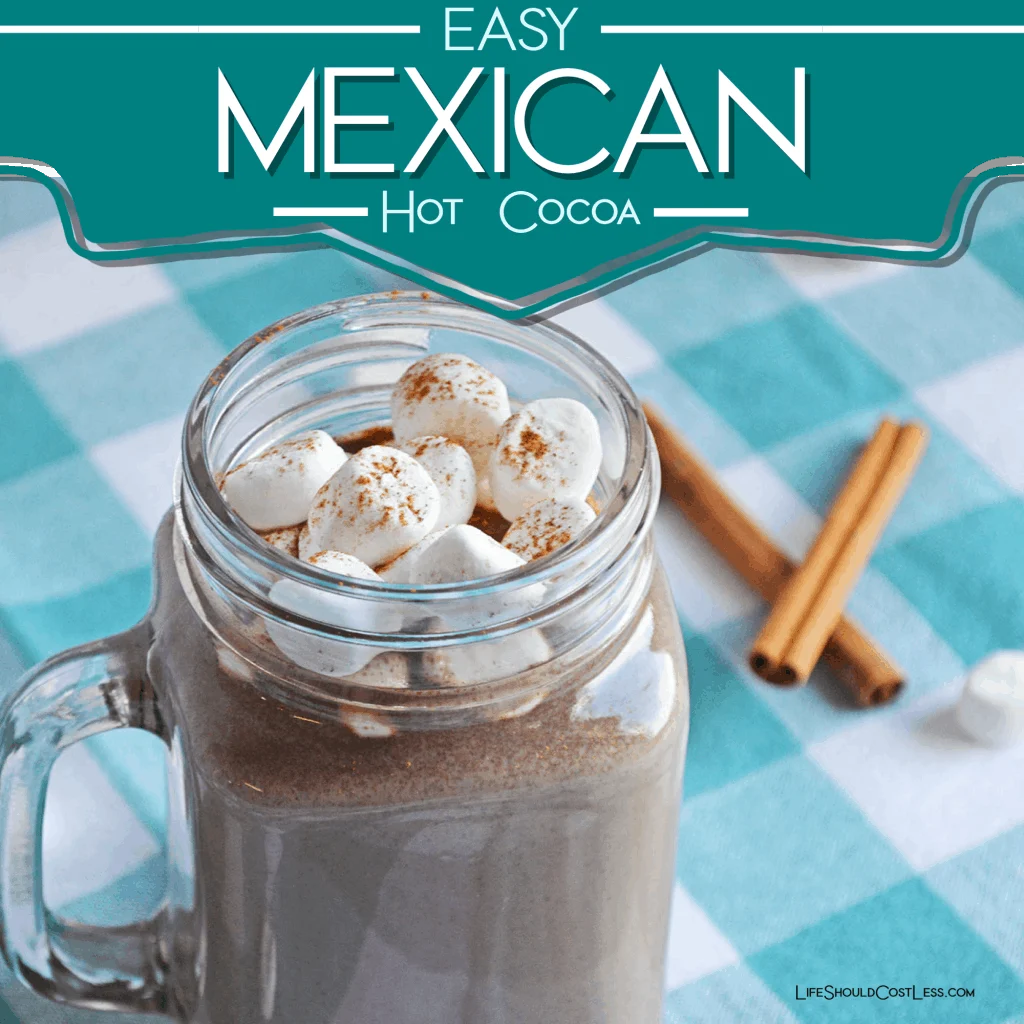 If you purchase suggested products through Amazon, the cost to you remains the same, but I make a small commission on everything in your cart. Also, if you ever need to buy it again, you can always come back to my site for the link…just sayin';).
If something was particularly helpful and you would like to donate directly to my site, you can do so via PayPal, here. I'm a single mom of four, so every little bit helps.
P.S. You may also like my Non-Alcoholic Drinks Section as well as my Entire Recipes Section.
Here are links to five of my other recipe posts that you're also going to LOVE:
https://lifeshouldcostless.com/famous-eggnog-snickerdoodle-cookie-recipe
For those of you that would like a long skinny Image to share for Pinterest, here you go! Thanks so much for sharing!

*This post was originally shared to this site on December 15, 2019 and has since been updated.