This easy, non-alcoholic, instant wassail recipe is so quick to make and only requires five ingredients. Did I mention that it is also really tasty? It is a recipe that my mom has been making since I was a little girl, not sure where she got it originally. Mom lost the recipe for a few years, but when my brother asked her if he could have the recipe this year mom went on the hunt and found it!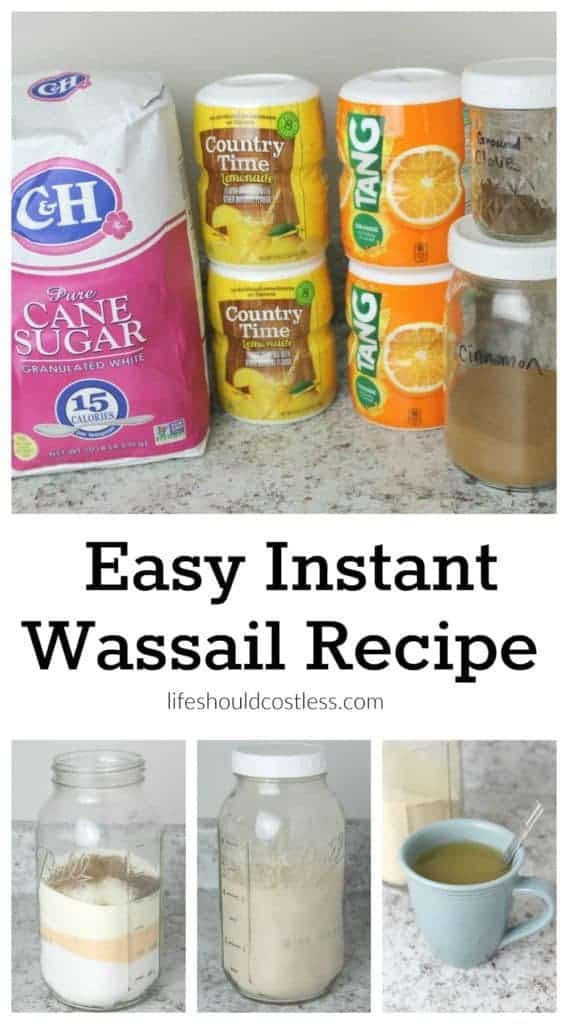 Like I said, it's only five ingredients. Which are Sugar, Orange Tang, Country Time Lemonade, Ground Cinnamon, and Ground Clove.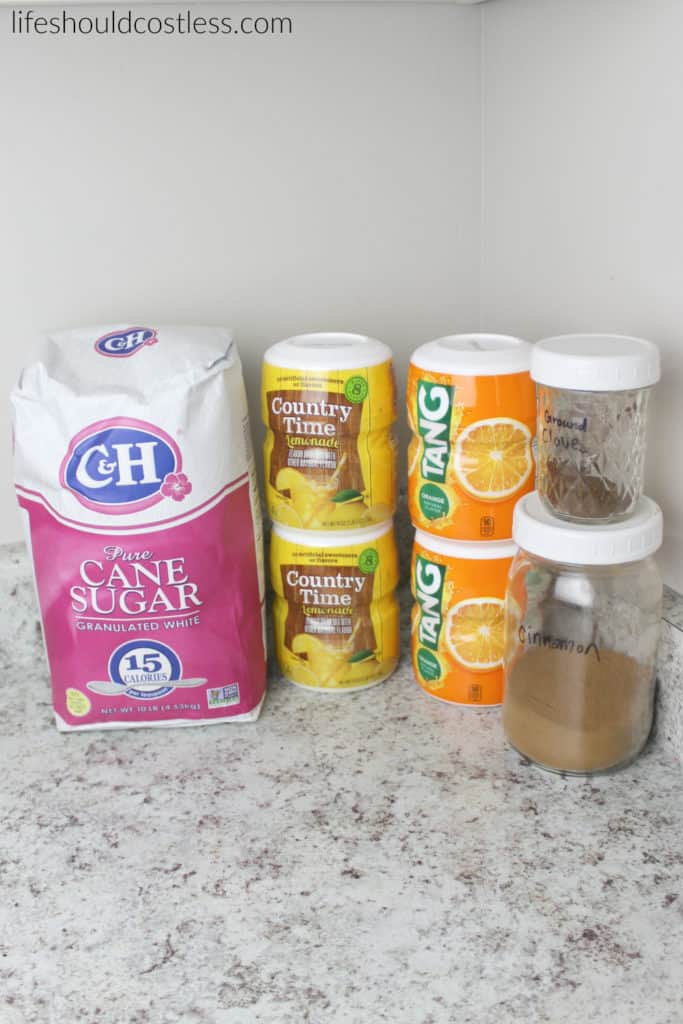 It says on the Tang bottle not to store it in a metal container (I'm assuming because of acidity), so when I make my Wassail I put it in a half gallon mason jar.
*I've got links to several other winter time recipes at the bottom of this post, so make sure to keep on scrolling.*
All you do is layer your ingredients in the jar, put on a lid (I use these plastic mason jar lids found here), and shake until it is well mixed. Can you believe it is that simple?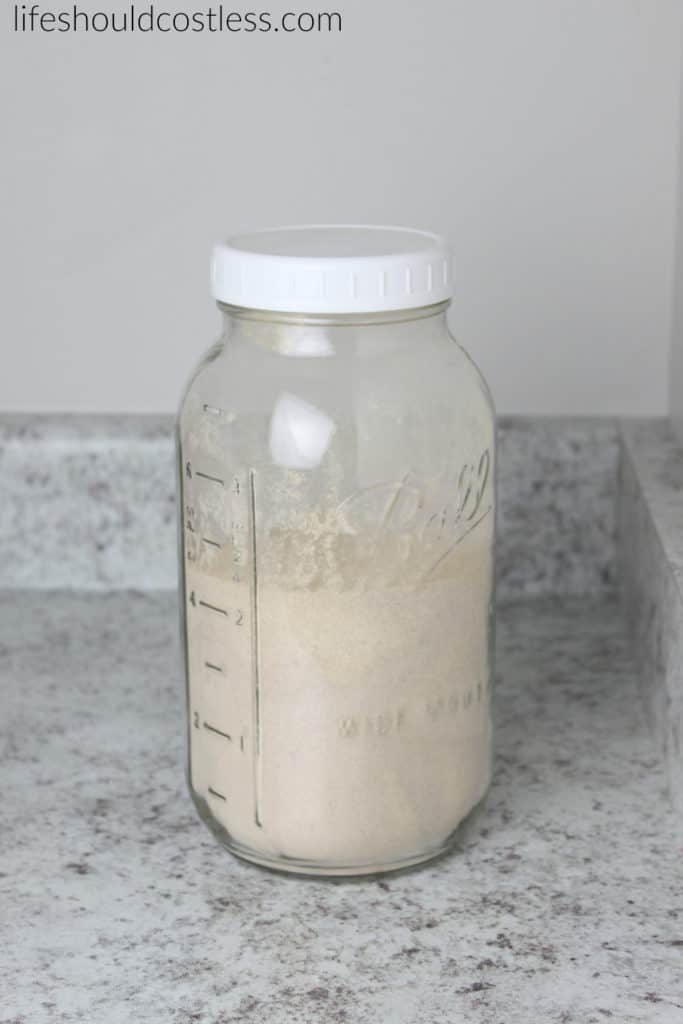 Next you stir the mix into HOT water and you have yourself a tasty, warming winter drink! If you are in the market for a new kettle, I suggest buying the one that I got a year or so ago. It is really nice looking and so well made that it should last my whole life as long as I take care of it. Get yours here.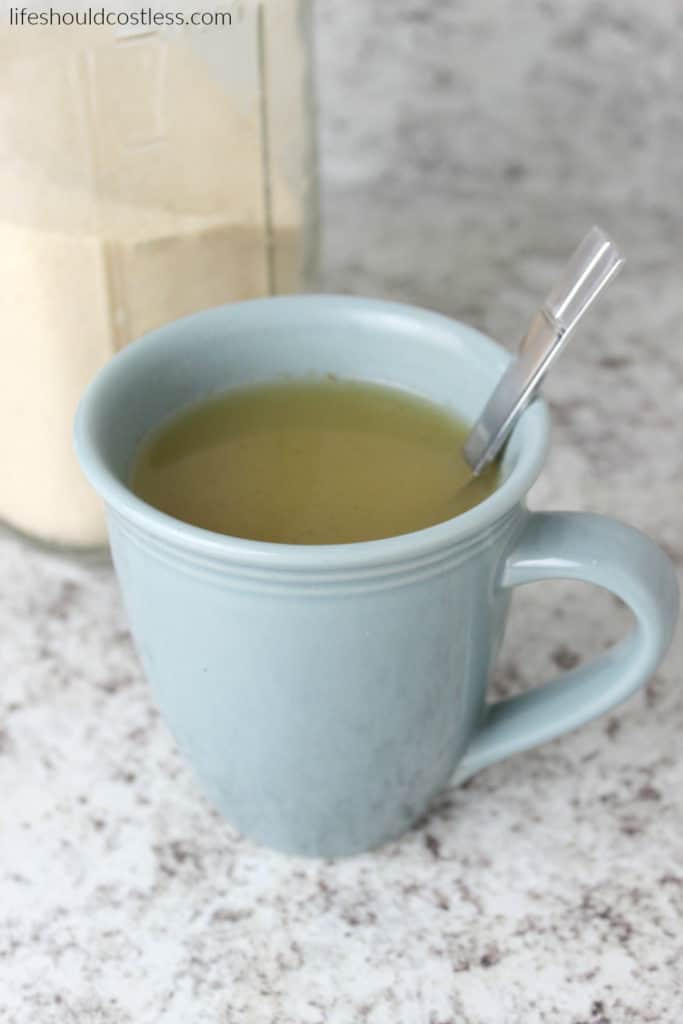 Easy Instant Wassail Recipe
Author:
LifeShouldCostLess.com
Ingredients
2 C Sugar
1.5 C Country Time Lemonade (Powder)
1 C Orange Tang (Powder)
2 T Cinnamon (Ground)
½ t Cloves (Ground)
Instructions
In a glass jar or plastic container large enough to hold 5 cups ( I use a half gallon mason jar), layer your ingredients. Add the lid and tighten. Shake well! It sometimes takes a few minutes of shaking until it is well mixed you'll know you are done when the color is the same throughout the whole mixture.
Mix 2 teaspoons per one cup of hot water. Enjoy!
Notes
This mix makes a great Holiday gift! Just package it cute with instructions on what water to mix ratio to use.
One batch of this recipe will only require one of the small Tang and Countrytime Lemonade canisters each, but it's cheaper to buy them in bulk if you decide that you are going to make a bunch for gifts or just always want to have the ingredients on hand.
Mix up a batch and enjoy it! I know we're loving it at my house. I mixed it up for this post and my kids have been begging me to let them have some a couple of times a day. It's super sweet though, so I limit them to one cup per day. Make sure that if you like it to spread the love and share this post via social media or even send friends the direct link via email. Either way I super appreciate it. Thanks for stopping by my blog! ~Sarah
You may also like (the pictures are links):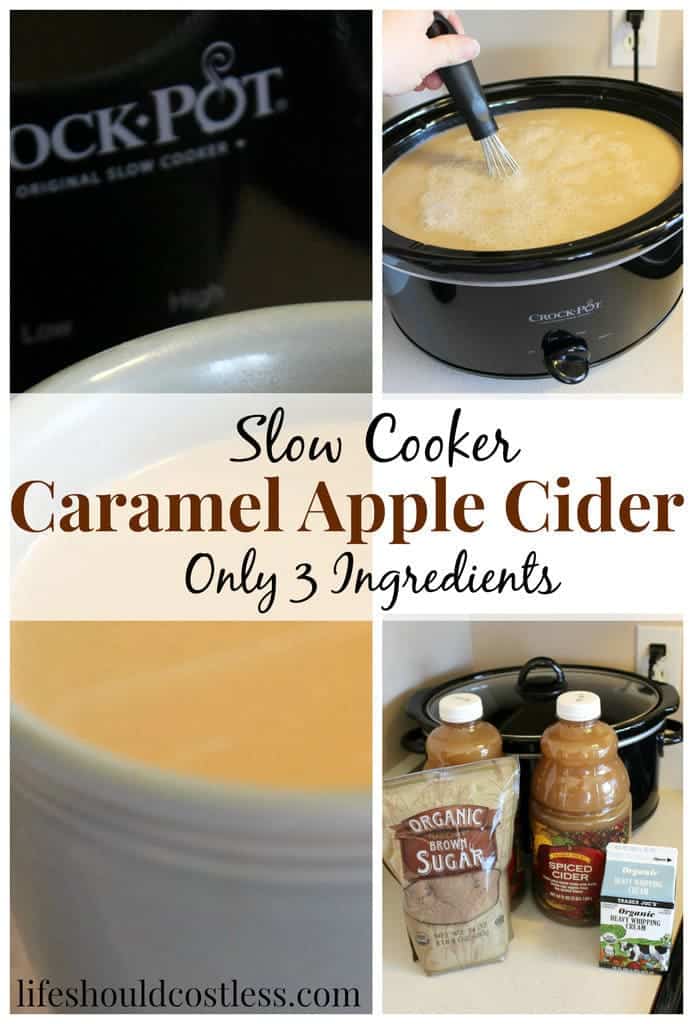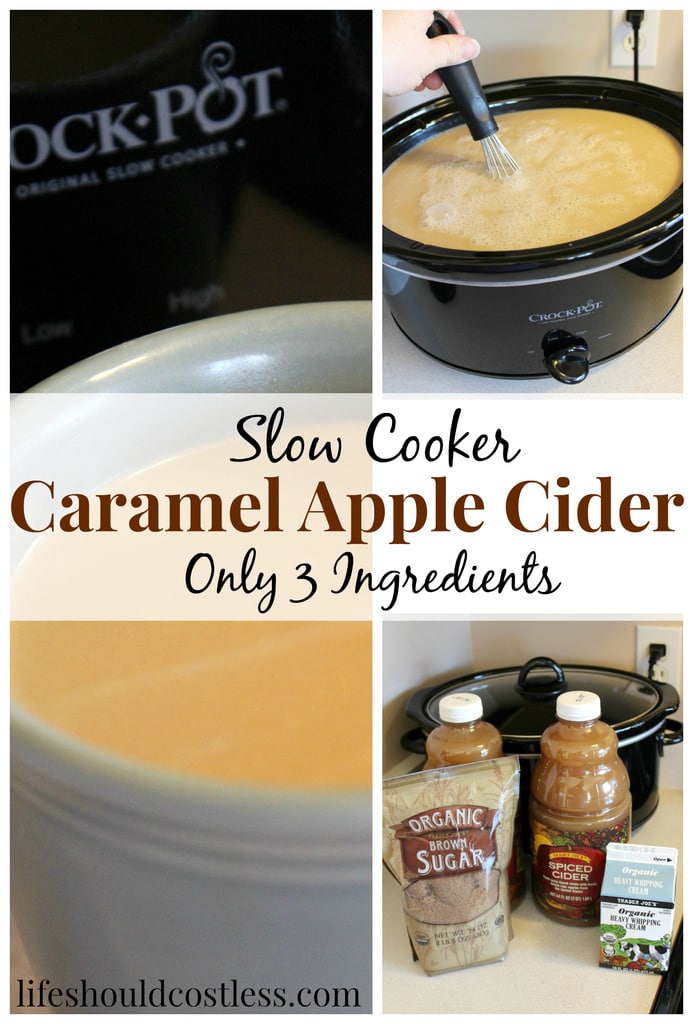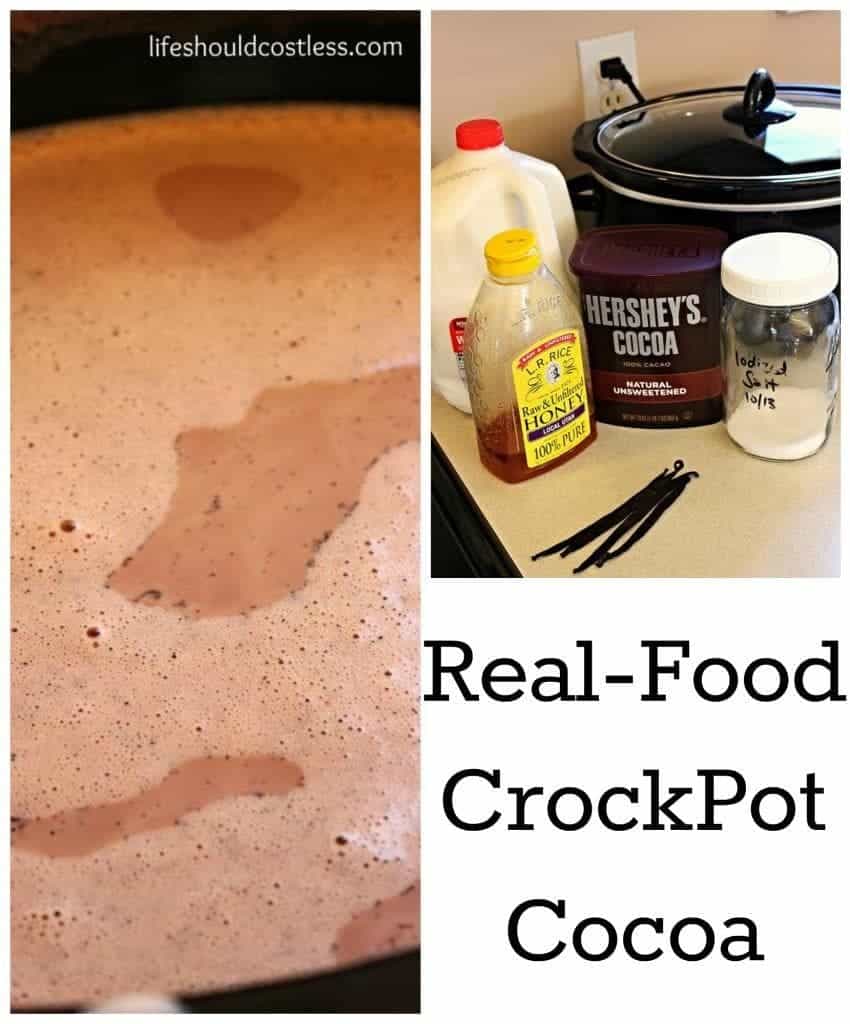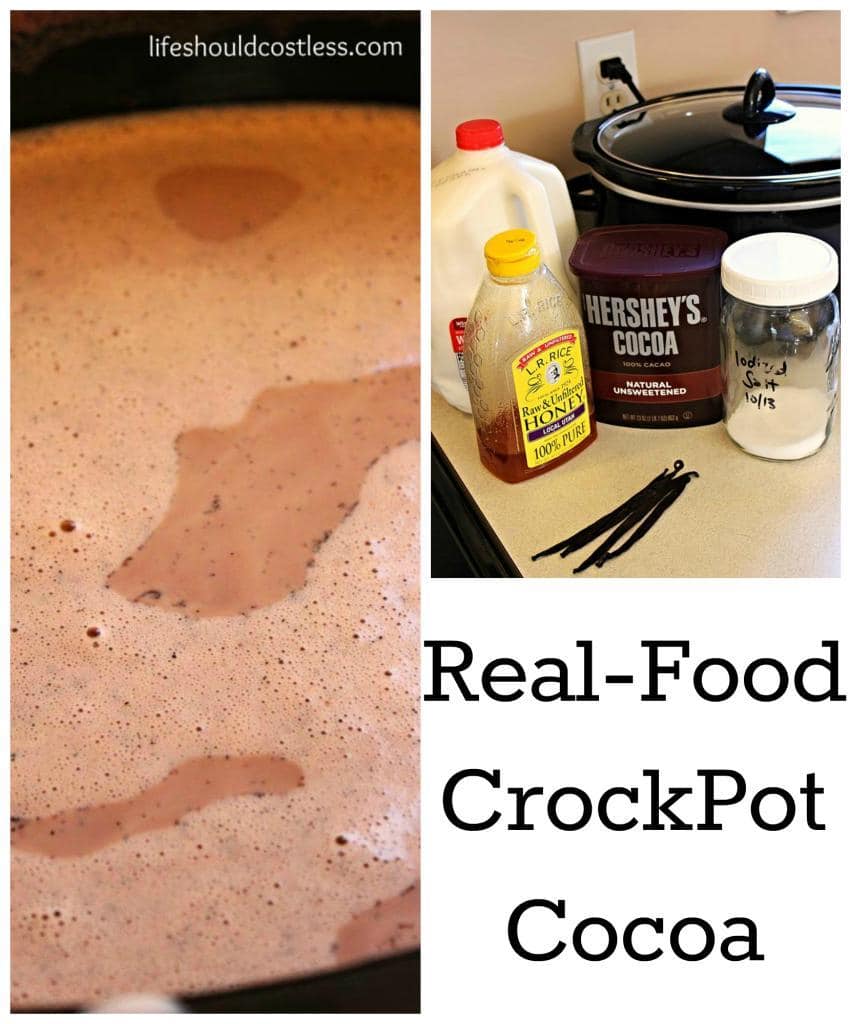 To see my entire non-alcoholic drink section, go here.