Learn how to make the easiest and tastiest Pumpkin Walnut Muffins. This one is a big batch, dump and mix recipe, that uses an entire can of pumpkin.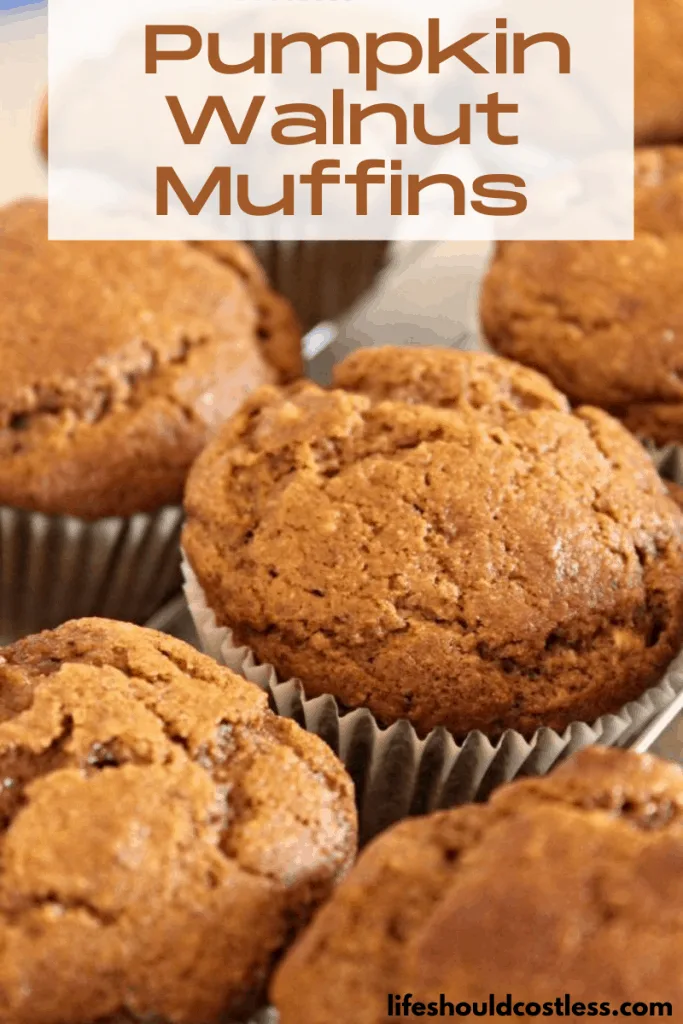 I love pretty much any dessert that involves pumpkin, so I thought that I would share with you all my super simple recipe for Pumpkin Walnut Muffins.
The best part about this recipe, at least to me, is that
It uses the entire big can of pumpkin!
Yep, no wasting 1/2 to 1 cup of pumpkin that so many recipes do.
Then that pumpkin just sits there in your fridge until it goes bad or you just toss it… at least that's what always happens to me and I can't be the only one that that happens to.
If you're new to my recipes, you'll find that I prefer to dump and mix because it takes little effort but you're still cooking from scratch…( I know, I'm lazy as heck, but it is what it is).
This just happens to be one of those recipes so it shouldn't take too long to make them.
I will warn you and say that this makes a large batch of three dozen muffins, so be prepared for that.
Even though it makes that many, my piggy little family of 5 will scarf them all in one day if there's nothing else around to snack on.
My youngest eats three in one sitting because she likes them so much.
Like I said before, you literally just dump and mix this recipe. So here is everything added to the mixer, minus the walnuts.
How to make Pumpkin Muffins:
(Please note that these are old pics, so please excuse some of them for sucking until I have time to re-shoot the pics for this post.)
Like I said before…you literally just dump all of your ingredients (minus the walnuts) into your mixing bowl…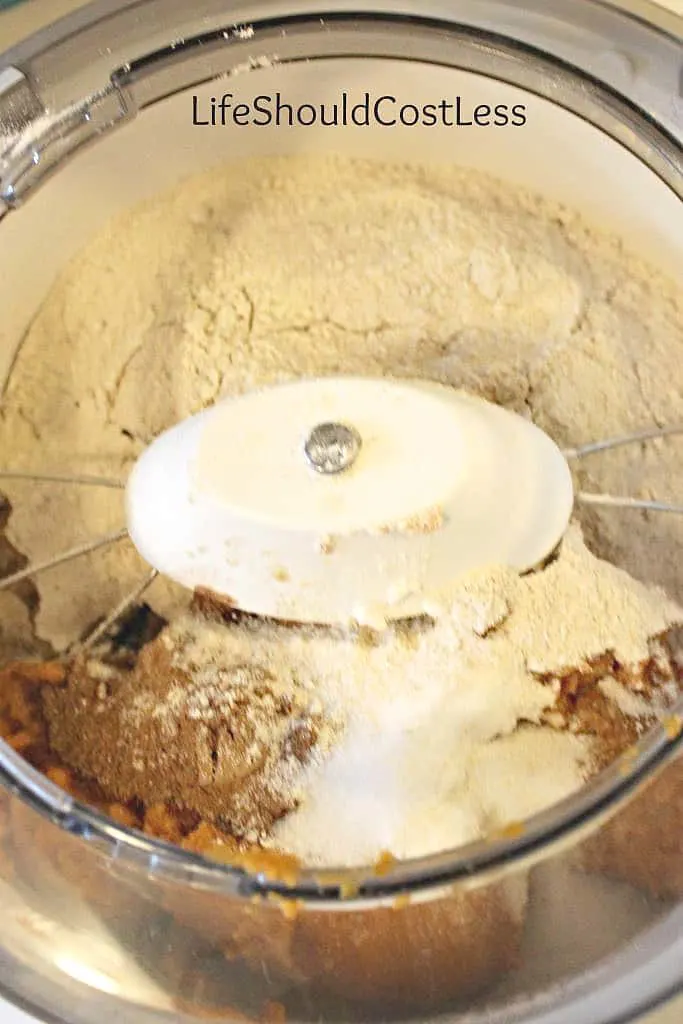 Then mix it up until well incorporated.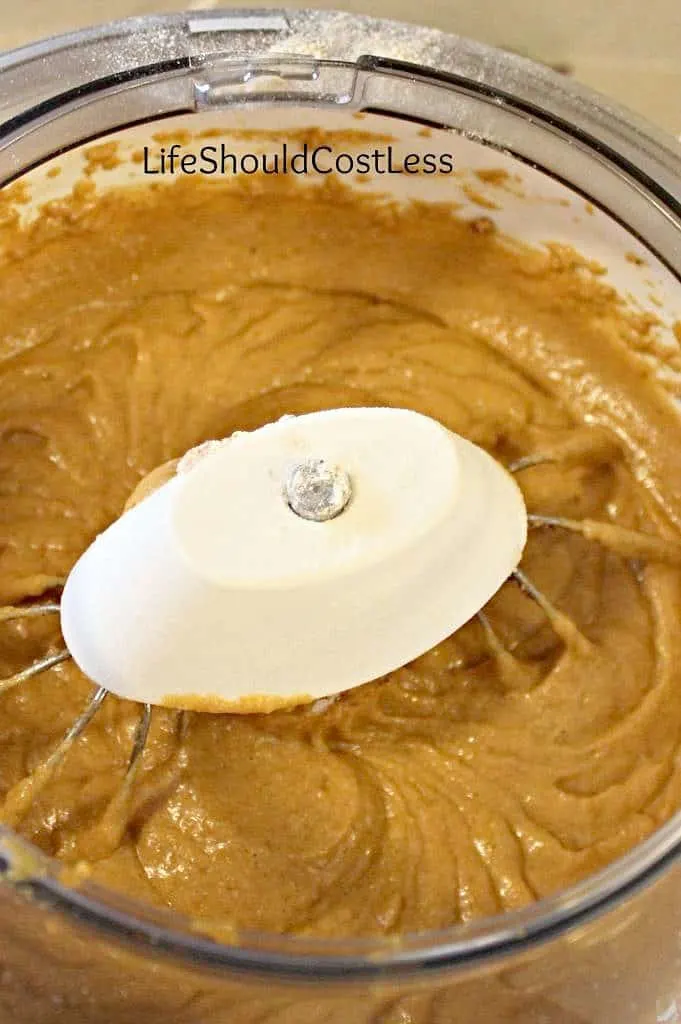 Next we add the Walnuts!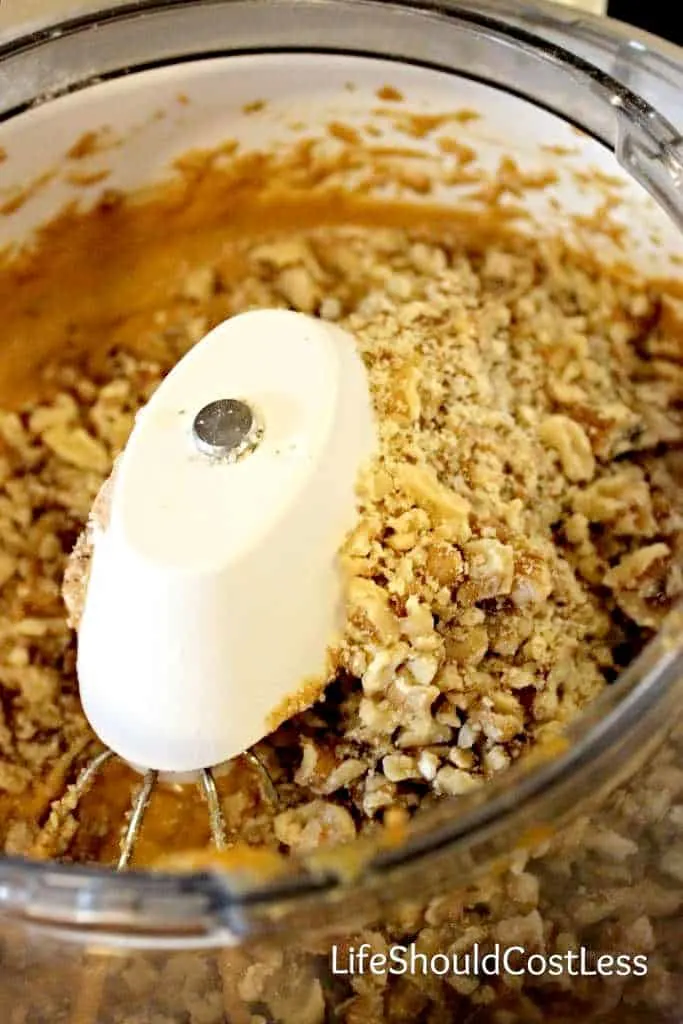 Then mix it again.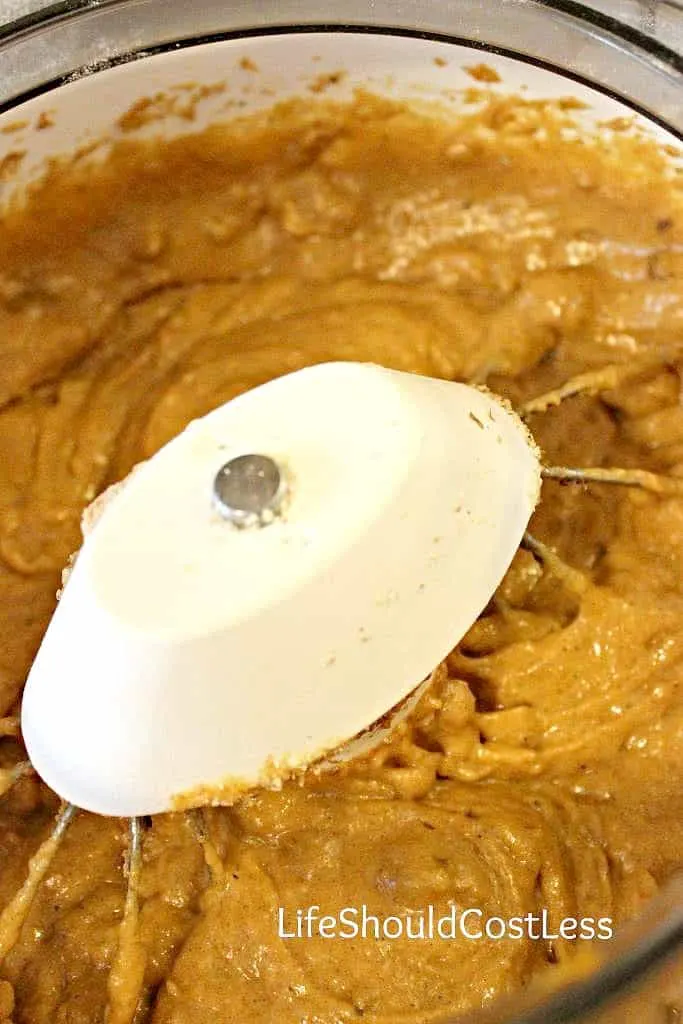 Let it sit for five to ten minutes when using flax meal, it makes them a little fluffier.
Now we either grease your cupcake tin or add liners and, using a standard ice cream scoop, fill them up.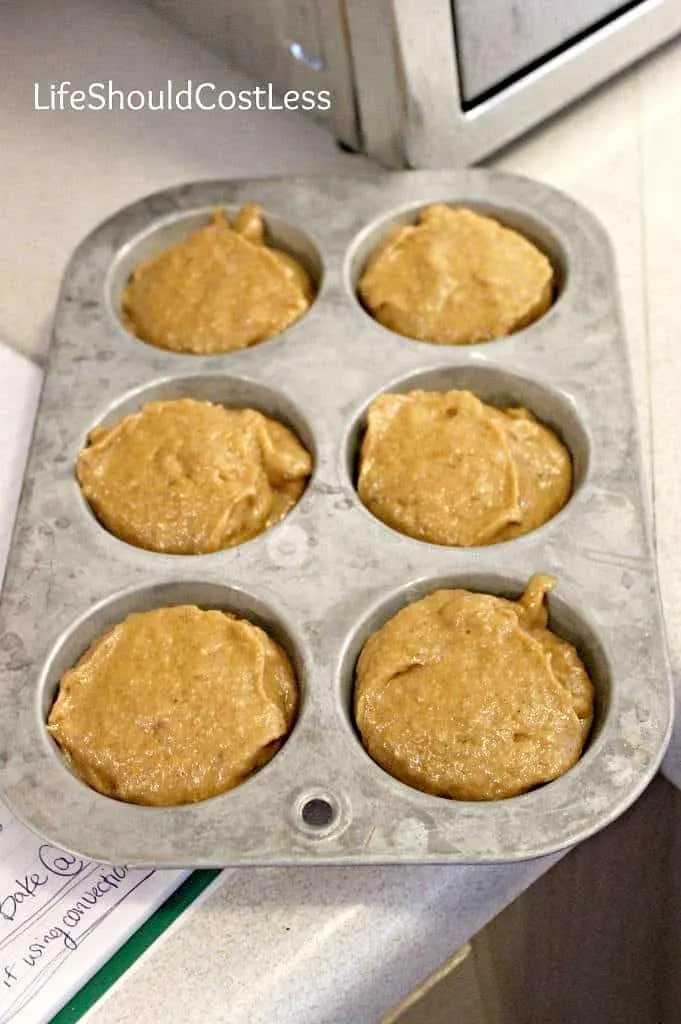 Of course, I had to add another after shot to get you excited about making these again…here they are on the cooling rack.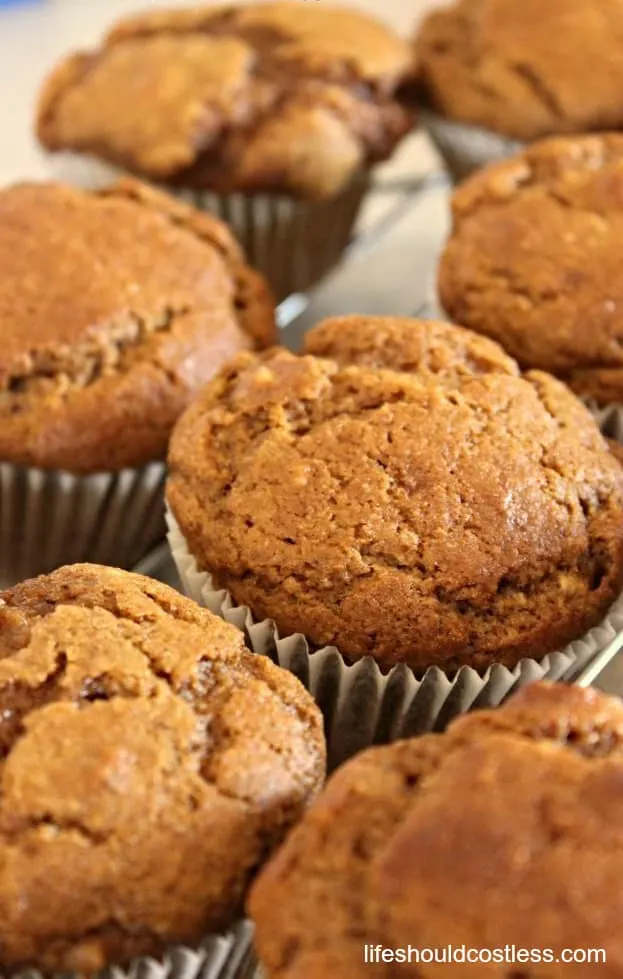 It's so simple to make these
Easy Healthy pumpkin Muffins.
Now, as you've been waiting for… here is the recipe!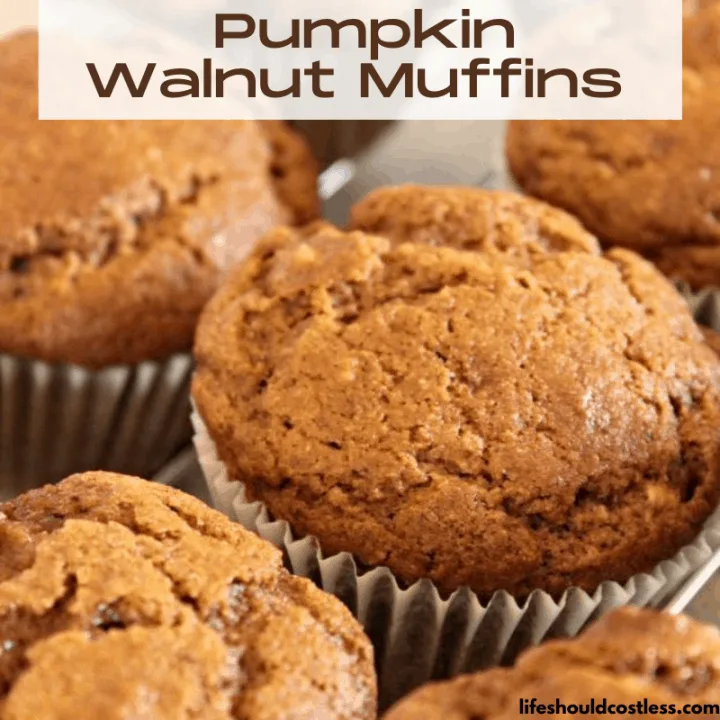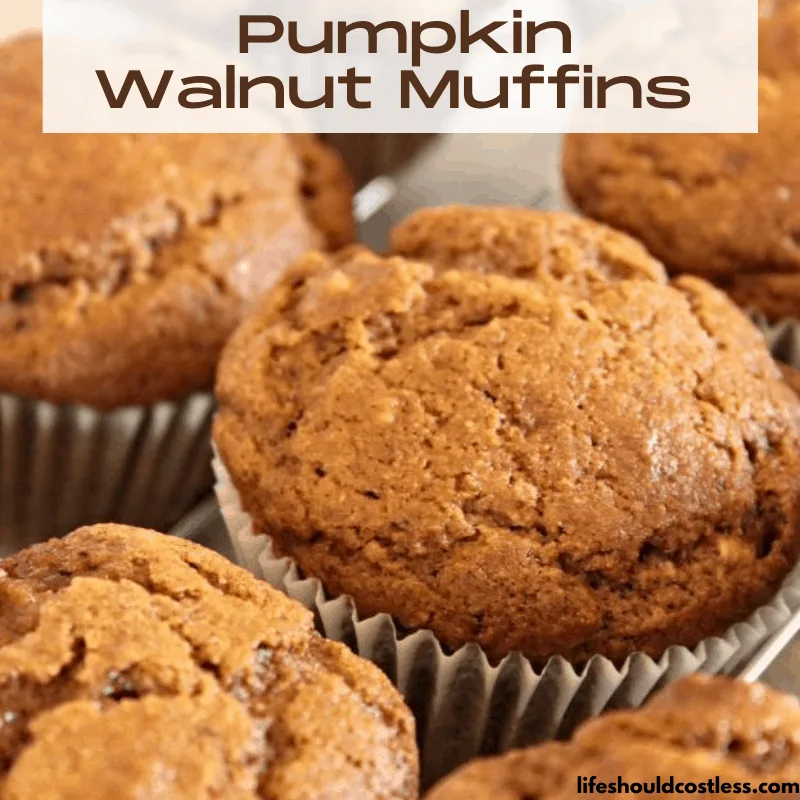 Pumpkin Walnut Muffins
Additional Time:
10 minutes
Learn how to make these easy Pumpkin Walnut Muffins. It's a big batch, dump and mix recipe, that uses an entire can of pumpkin.
Ingredients
4 C Flour (wheat is best)
1/4 C Flax Meal (use flour instead if needed)
3 C Sugar
1 C Oil
6 Eggs
1 (29 Oz Can) Pumpkin Puree
1 C Water
1 T Baking Powder
2 t Baking Soda
2 T Pumpkin Pie Spice (you can use a little less)
2 t Salt
2 C Walnuts (chopped)
Notes
Do not seal these muffins in a bag to save some for later. It traps in the moisture and they get all gooey. It's better to leave them uncovered and maybe just stick them in a covered display case, or cool oven for later.
It was funny when my kids saw me working on this post. They asked if I'd make some of these right then. They just like them that much and I hope you like them too.
Thanks so much for stopping by my blog! If you liked what you saw, please make sure to share it via social media!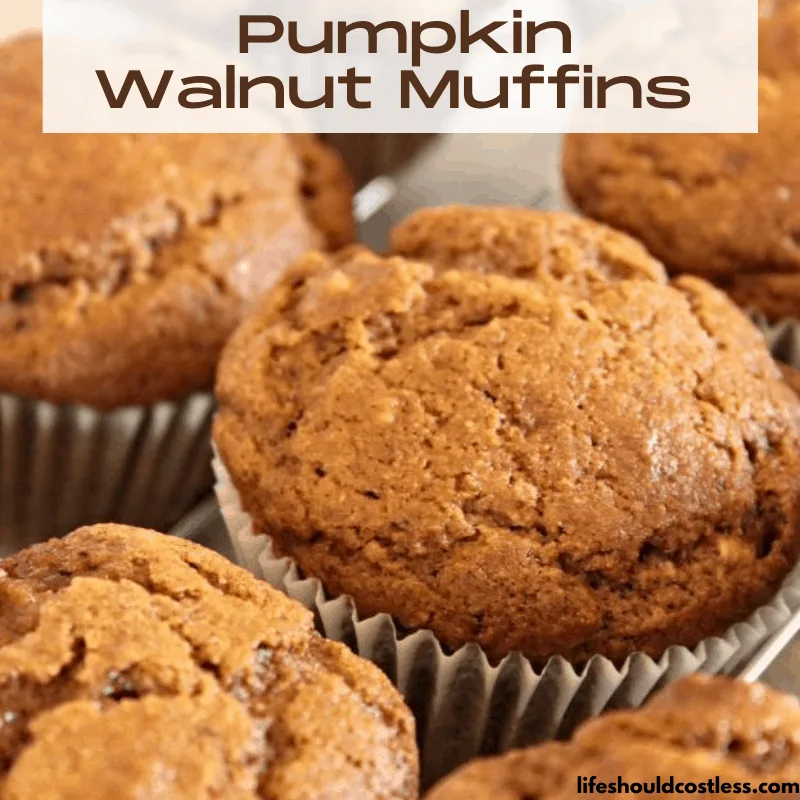 Follow Me
If you would like to subscribe to my email list, go here.
Make sure to follow along via social media, by going here.
If you would like to learn how to really show your support to this site (at no cost to you), go here.
P.S. You may also like my Sweet Tooth(dessert) Section. So make sure to check it out.
Here are links to five of my other posts that you may also like: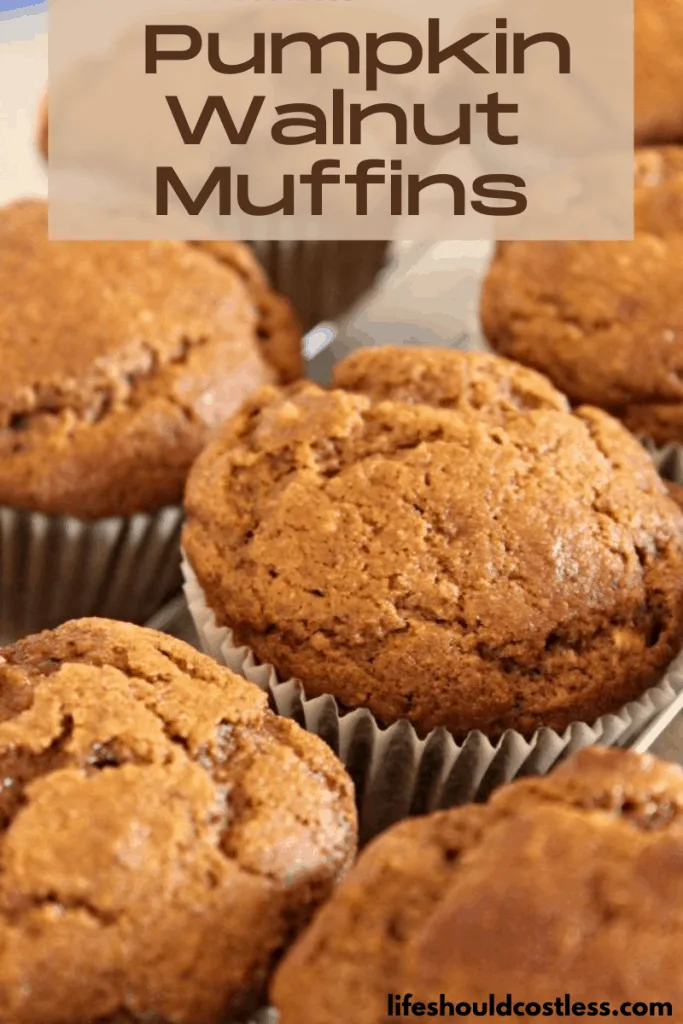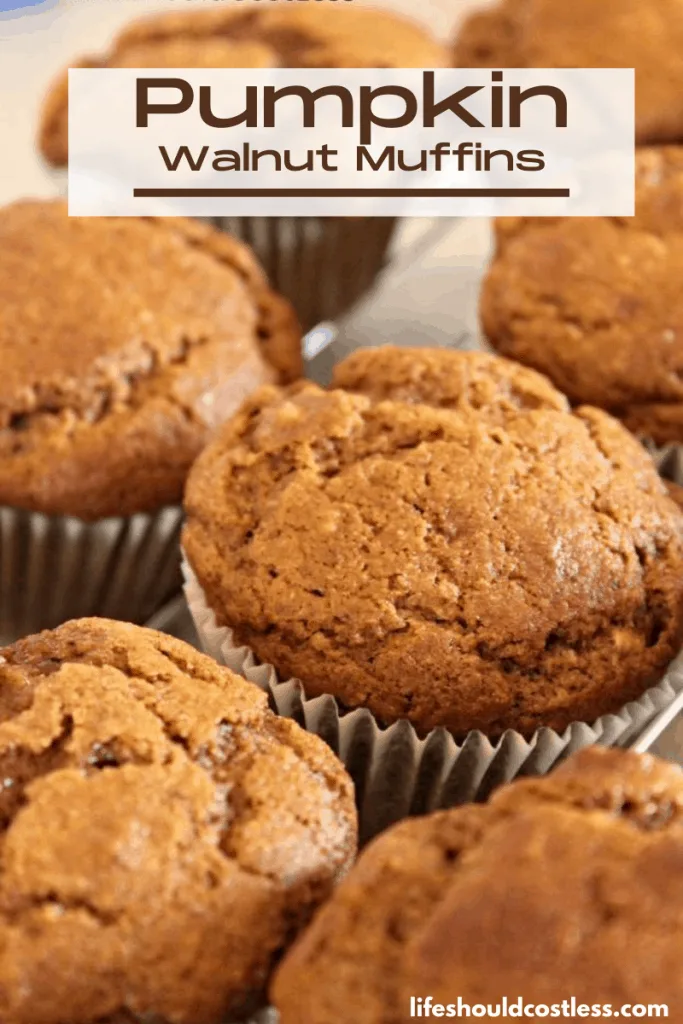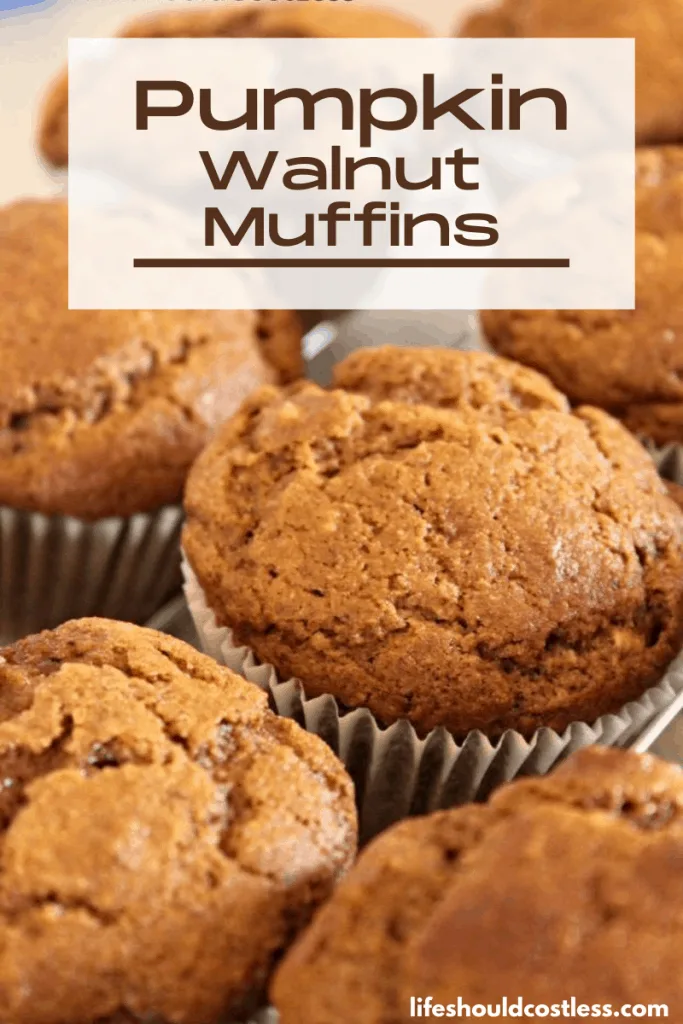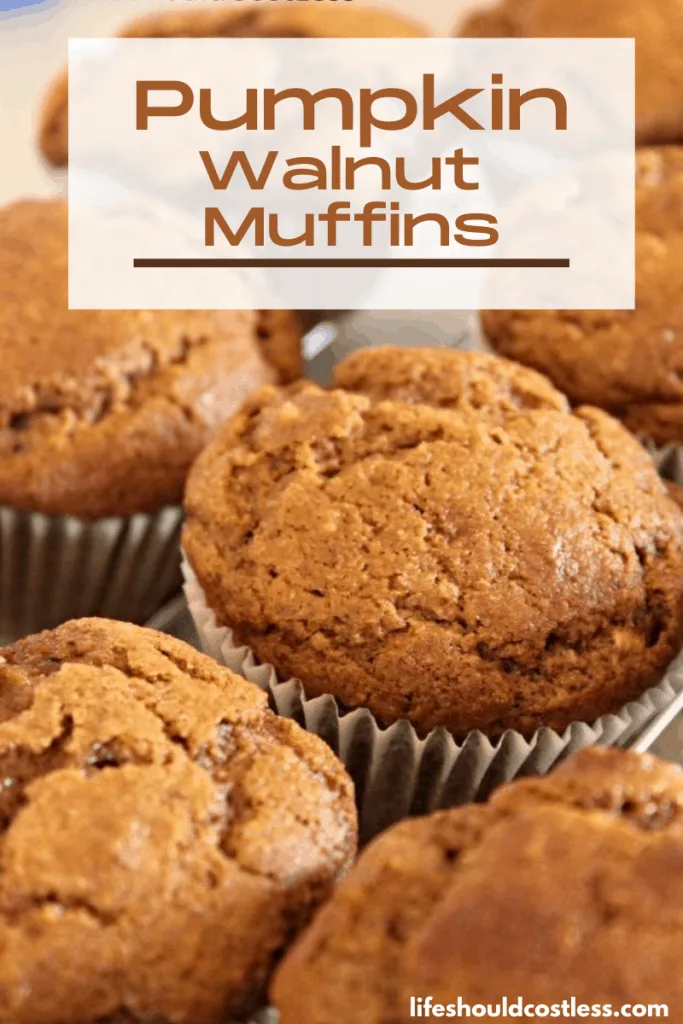 *Reposts: Please note that this idea/post was originally posted to this website on 09/11/2014, but it was in great need of a refresh so it now is more user friendly/shareable and it needed a free printable recipe card.