There is just something amazing about the flavor combination of white chocolate and raspberry, so when I saw that it is a popular combo for cookies I just knew I had to make some.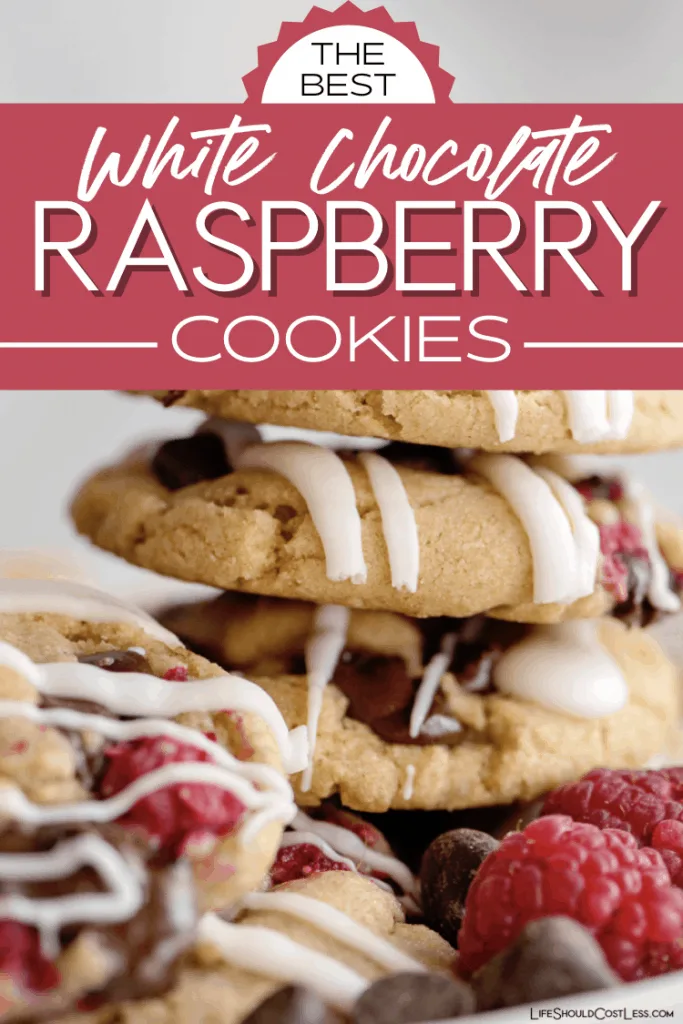 I'm so glad I tried making some because these are the yummiest raspberry cookies ever!
They are the perfect amount of chewiness and the flavor combination is to die for…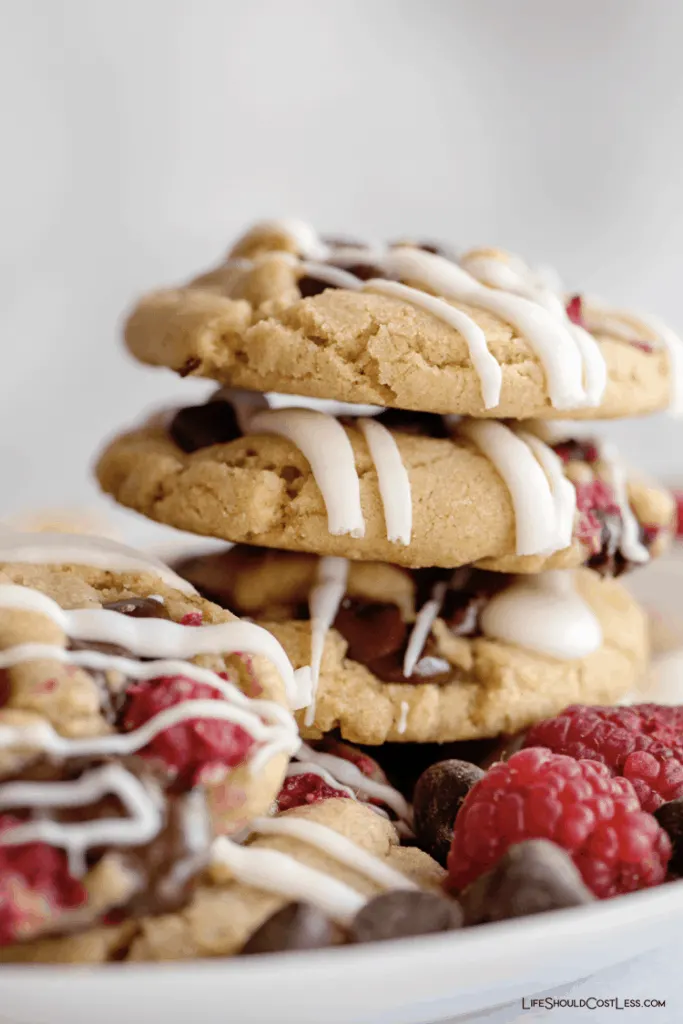 ***Remember that if you LOVE these cookies, you're going to want to check out my Sweet Tooth Section of this blog.***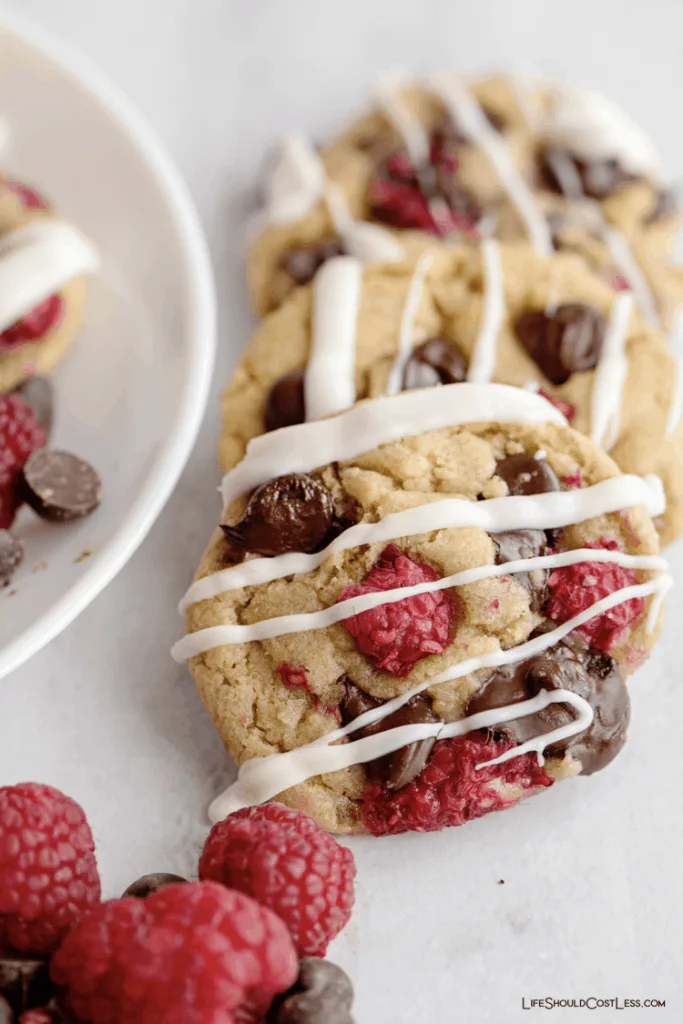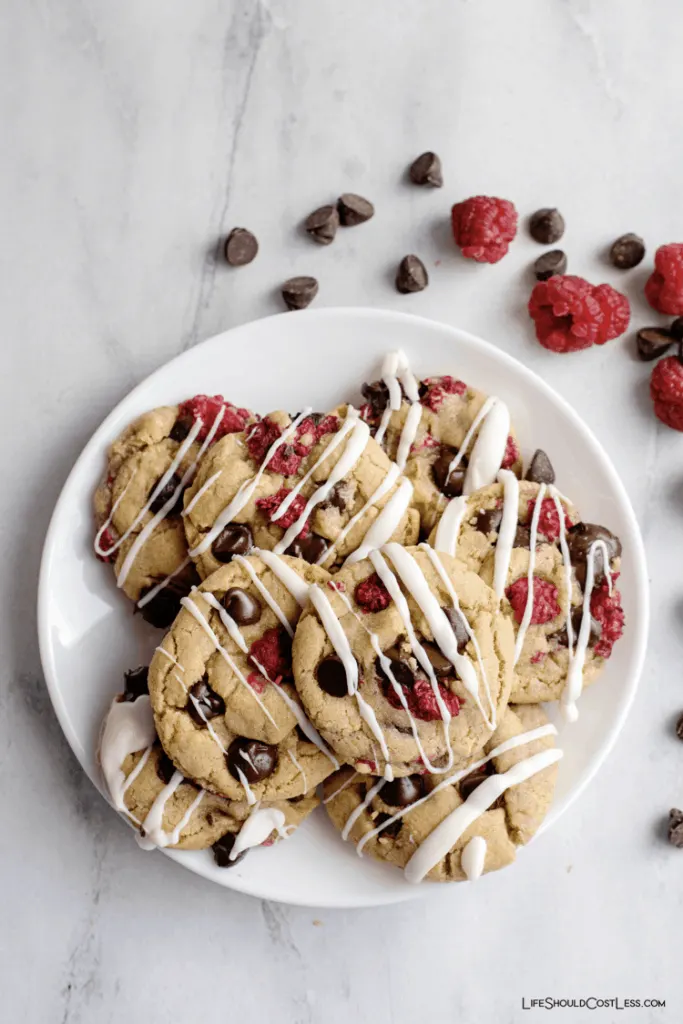 Do I have you craving these chocolate raspberry cookies yet? If not, you clearly have more self control than I do…lol.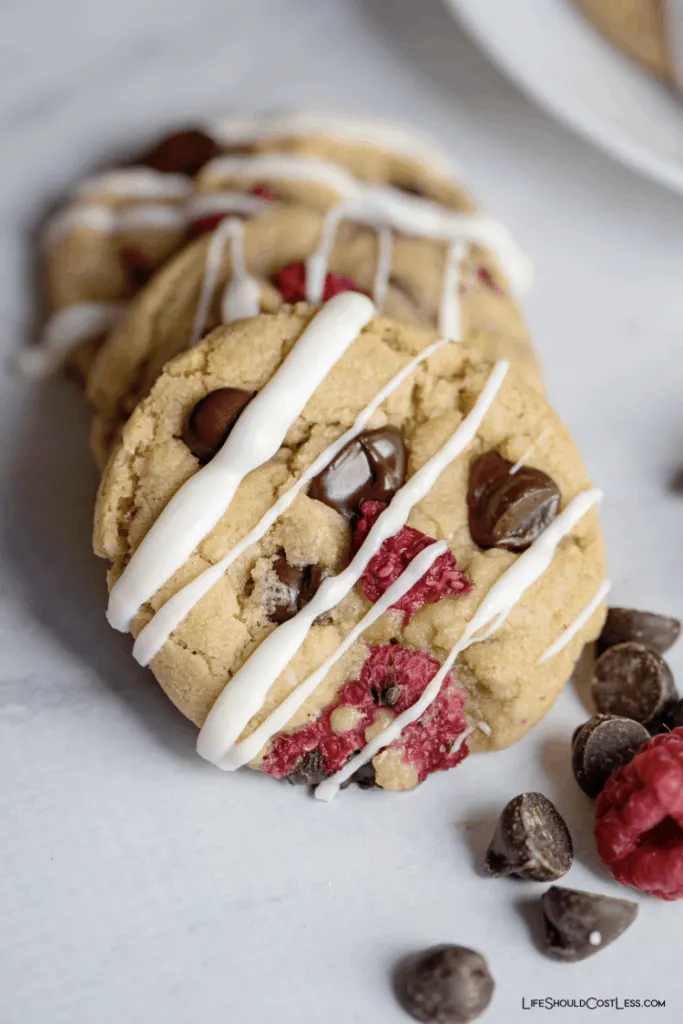 I did use semi-sweet chocolate for my chips within this batch of cookies, but you can use whatever your preferred kind of chocolate chip for this recipe.
Basically make them to suit your individual tastes.
First I'm going to share with you a little video that shows you the process of making the cookies, and then I will share still images of the process, followed by the free printable recipe card.
So, here we go! How to make this yummy raspberry cookie recipe.
Here we go with the still images of the process, they're pretty much just like a basic chocolate chip cookie, but adding the raspberries and white chocolate drizzle gives them that extra punch of flavor: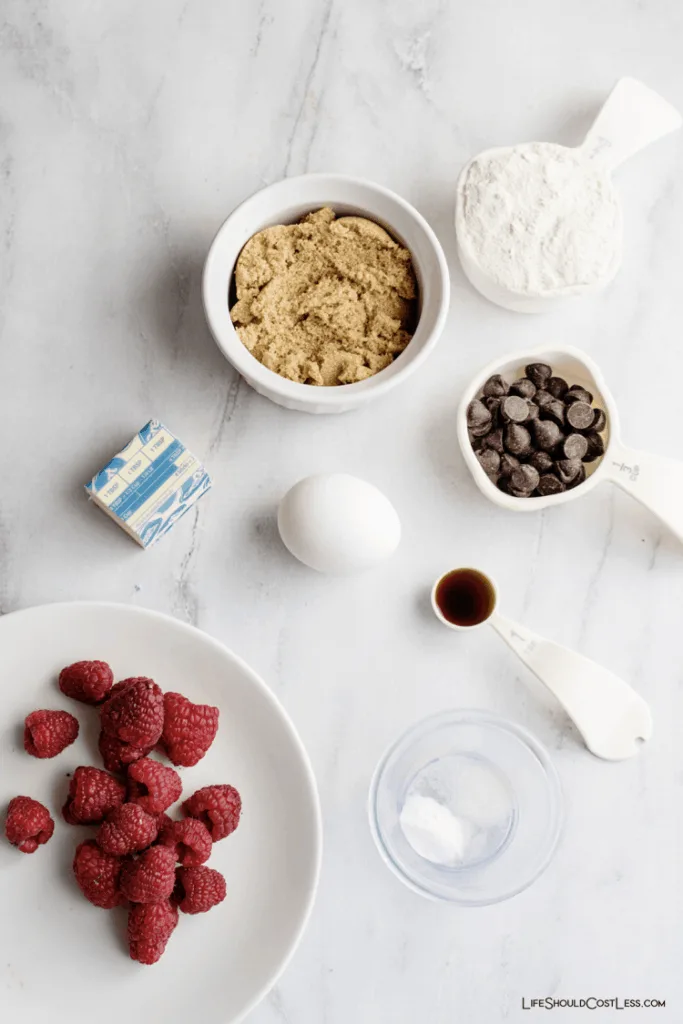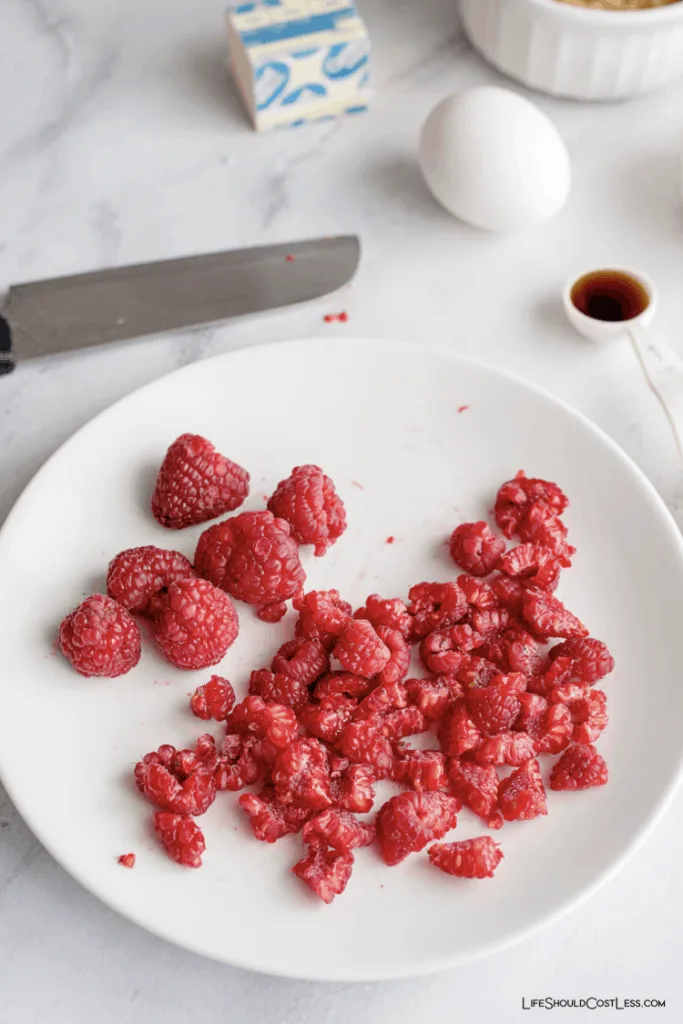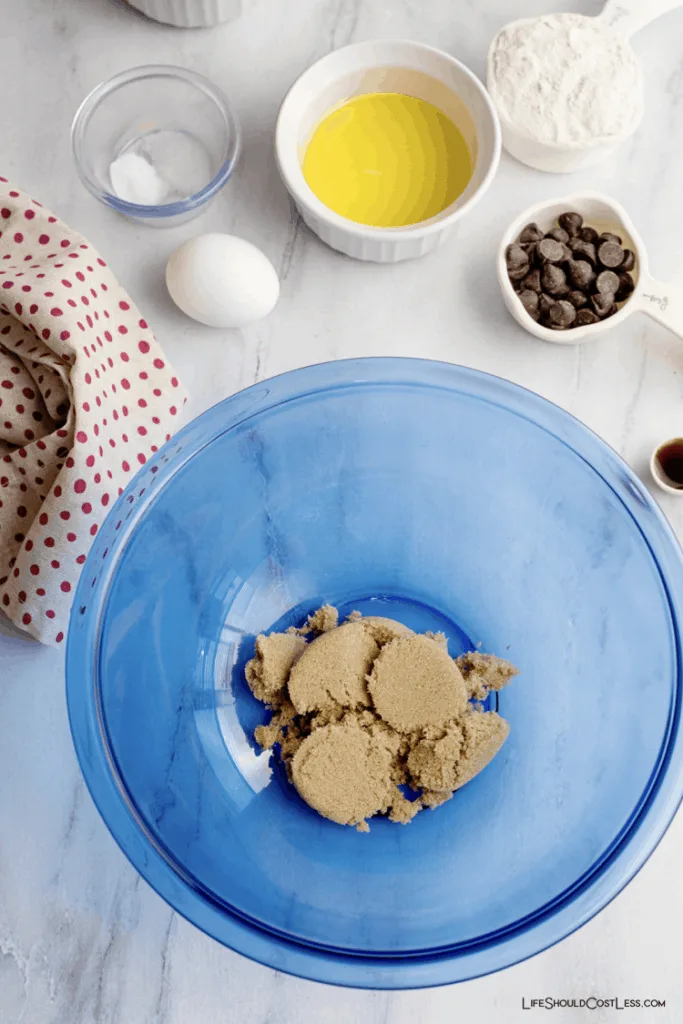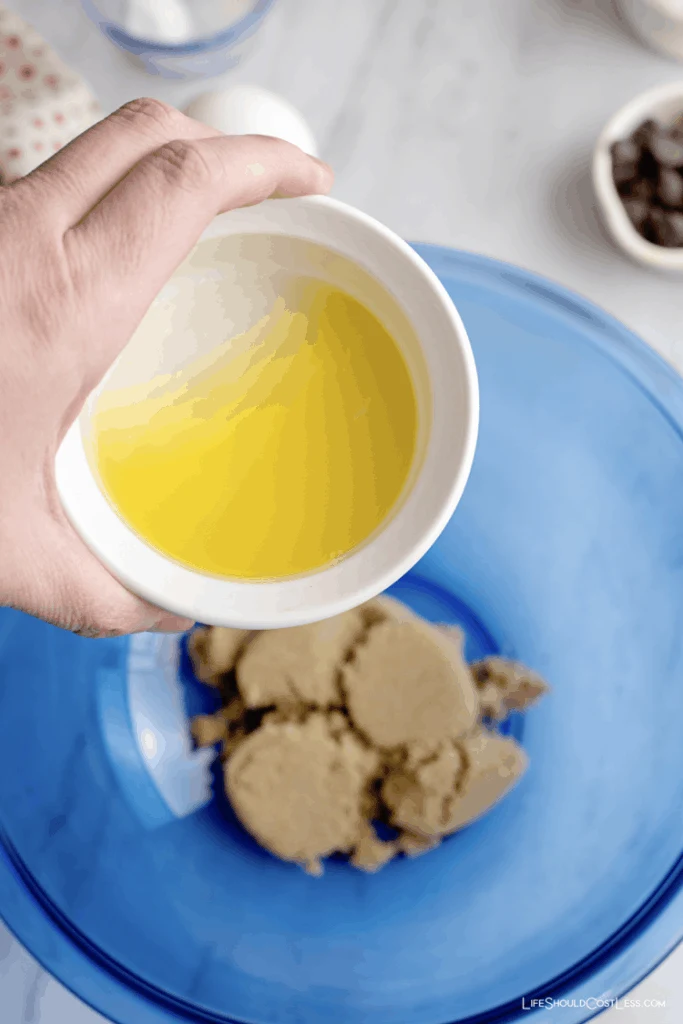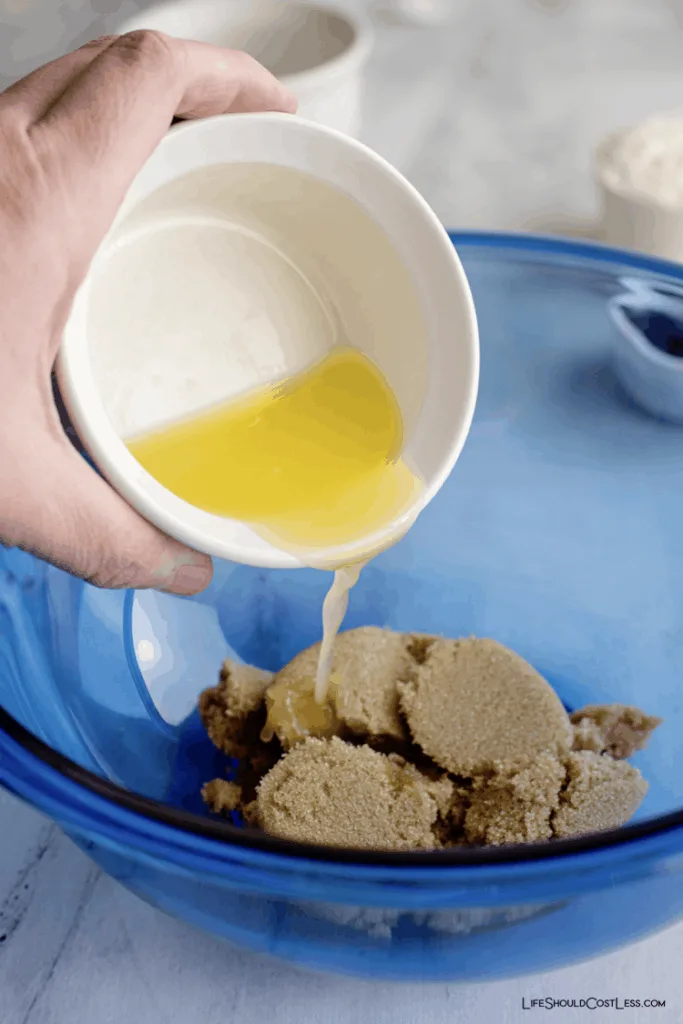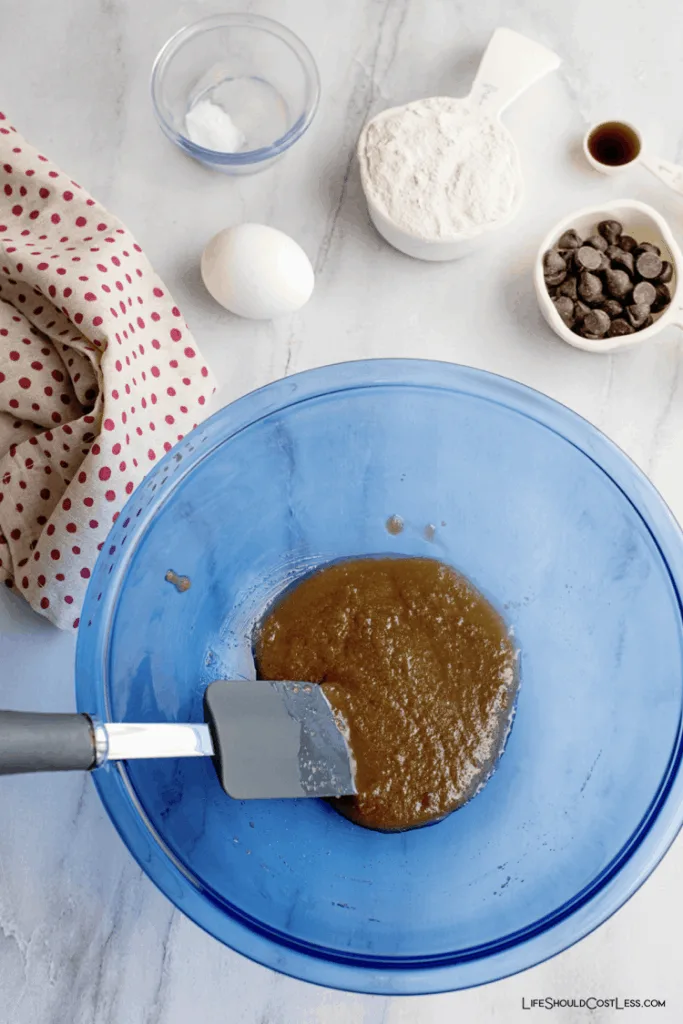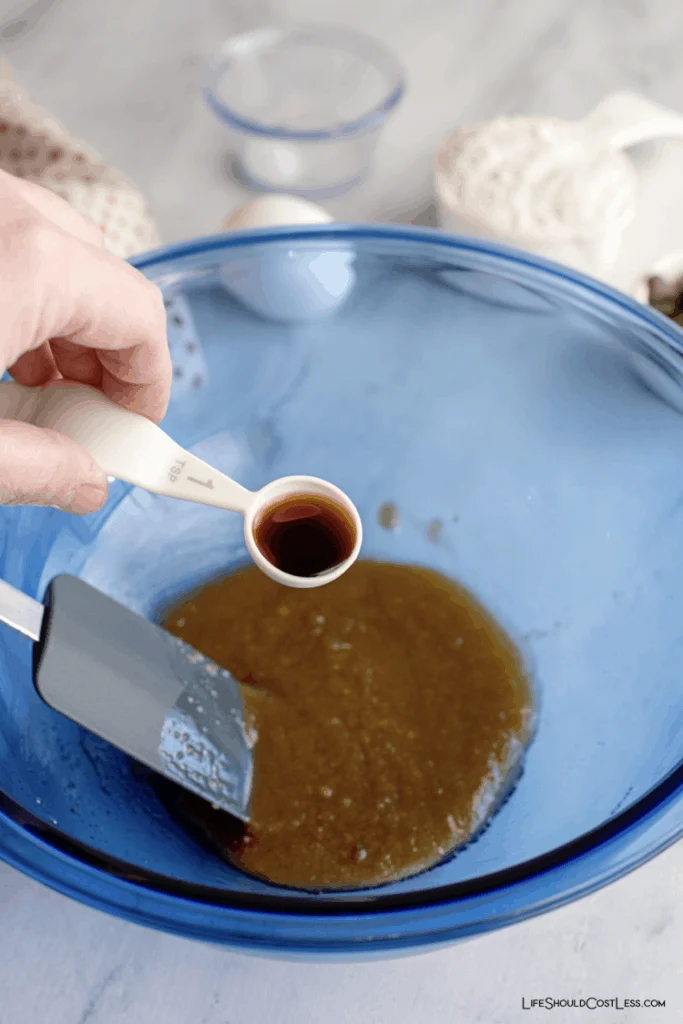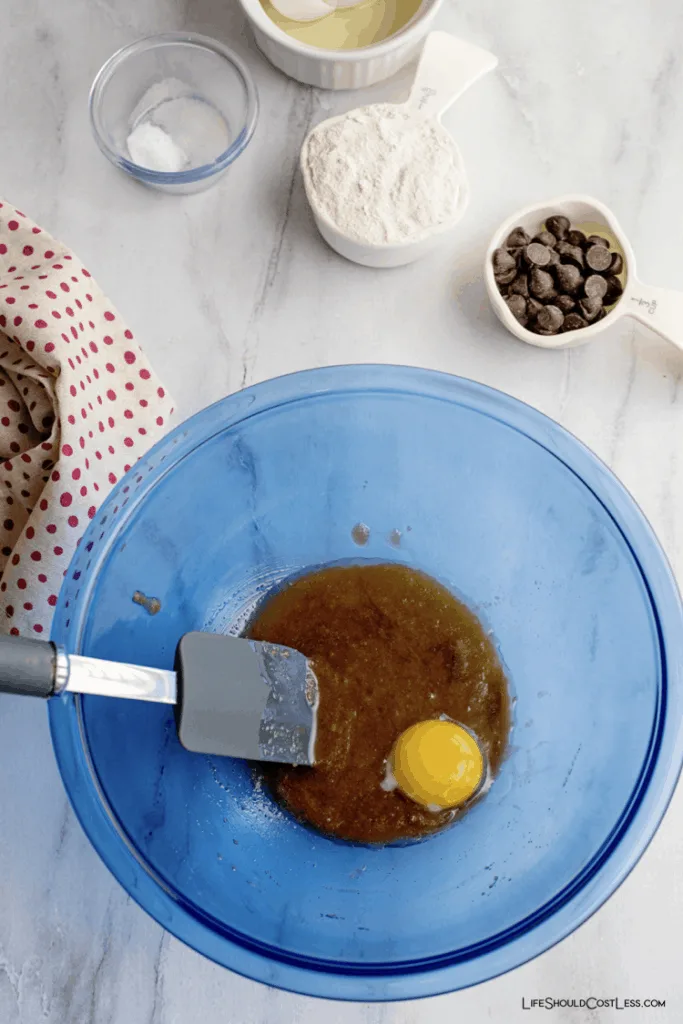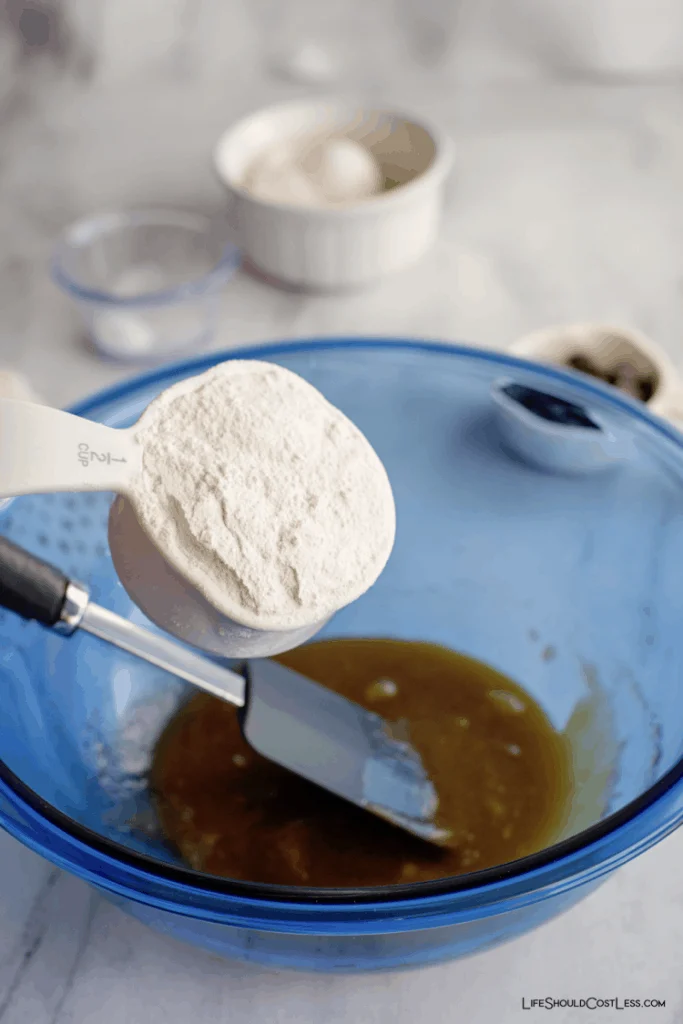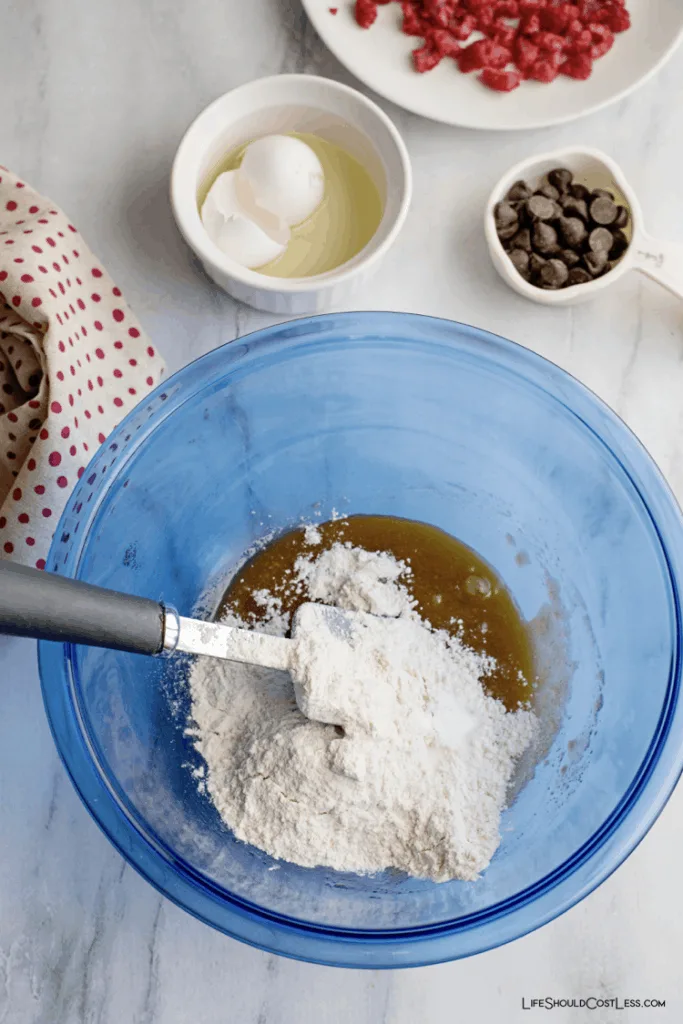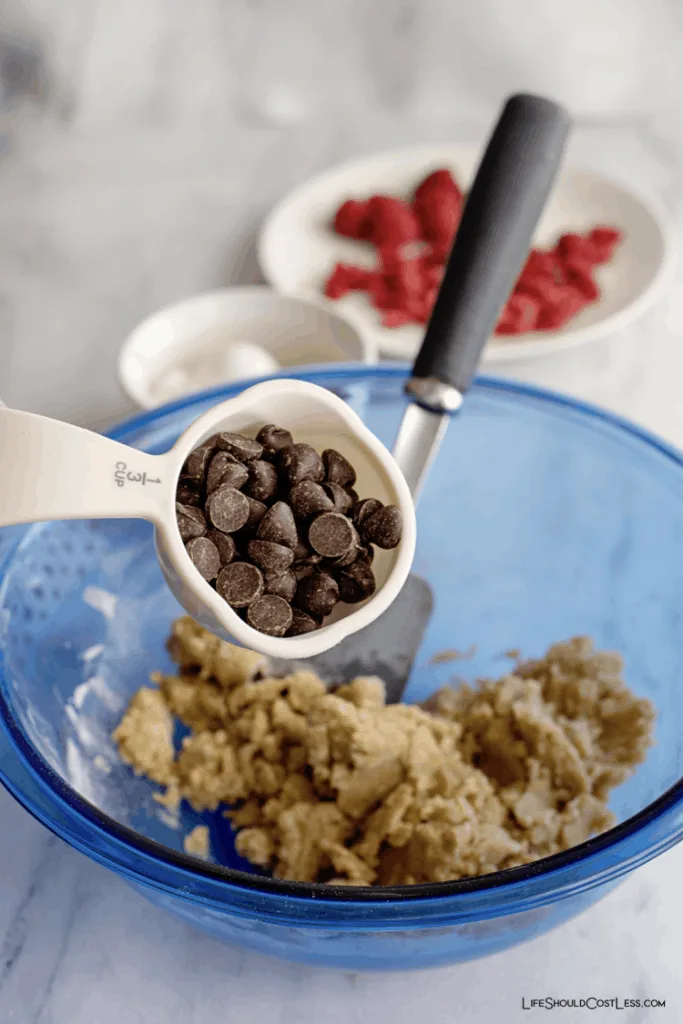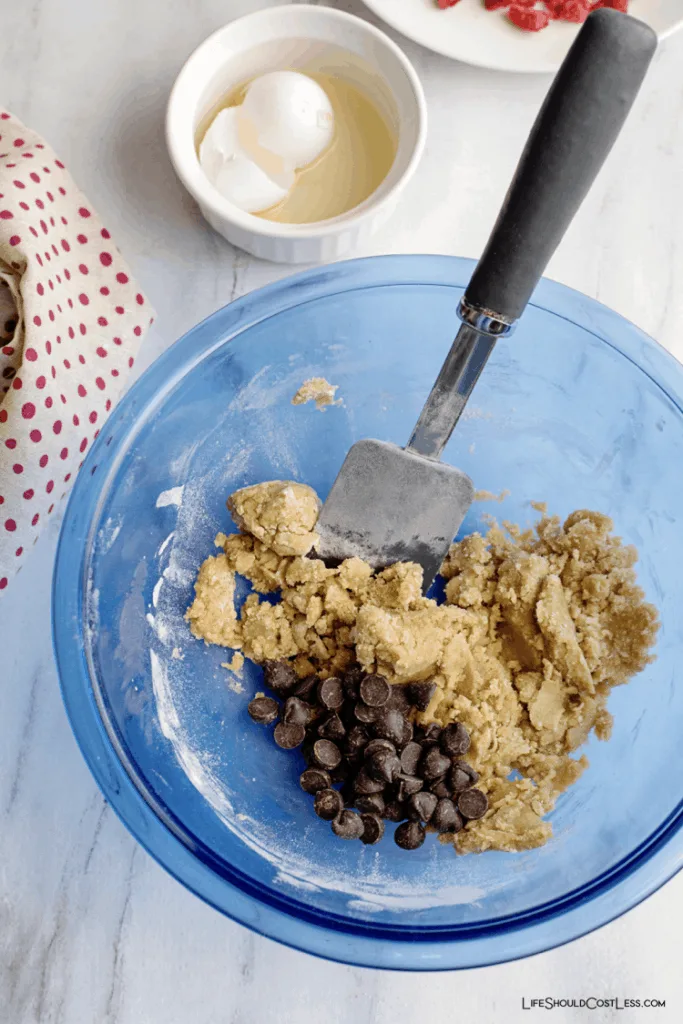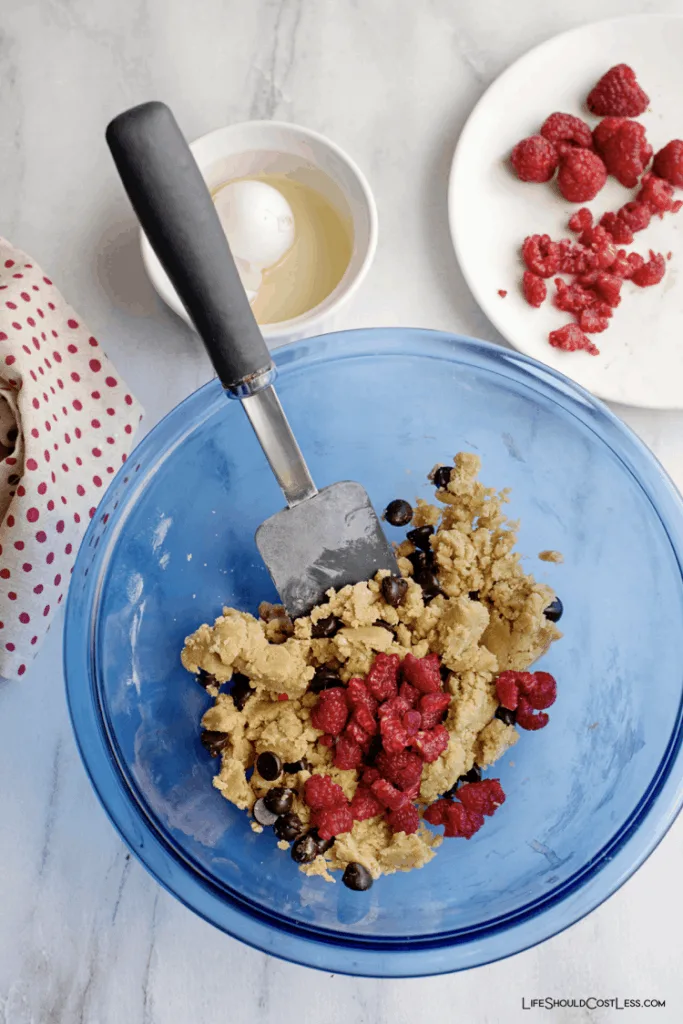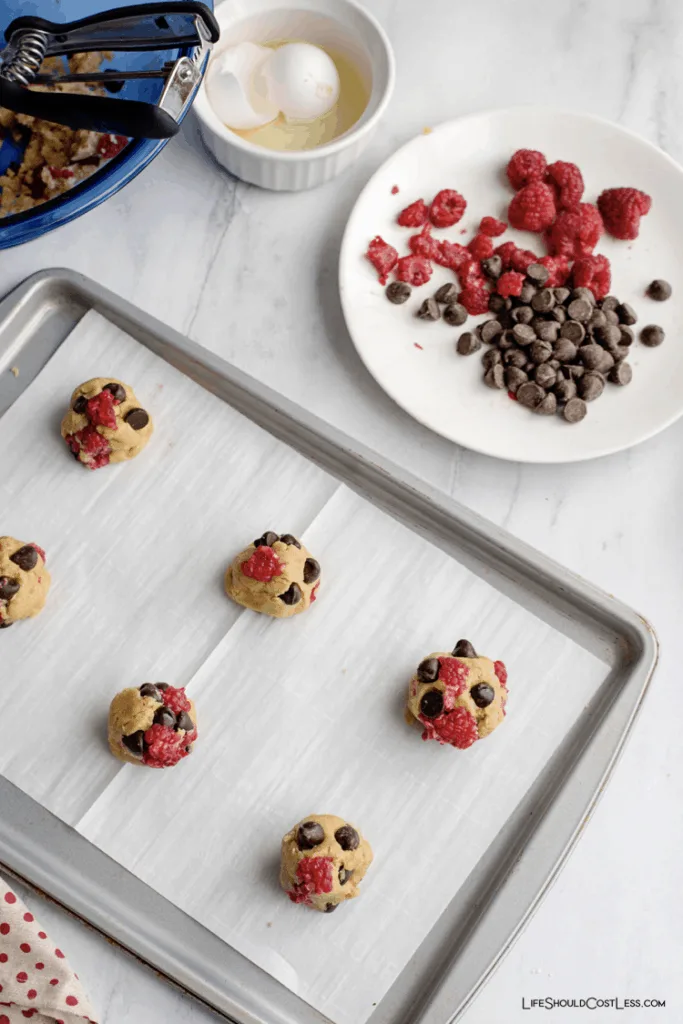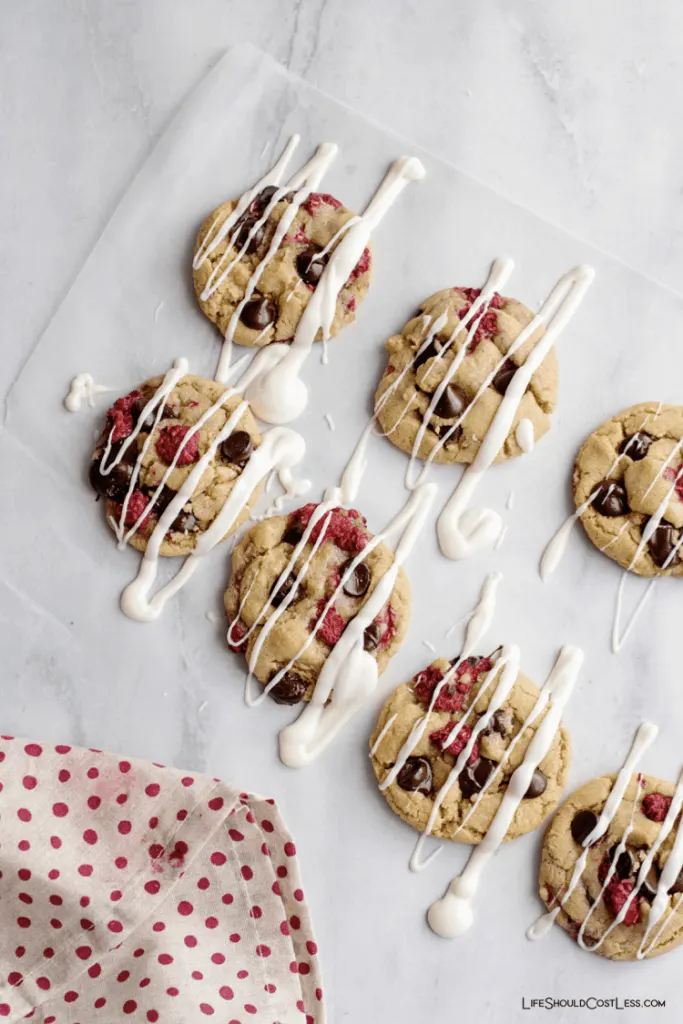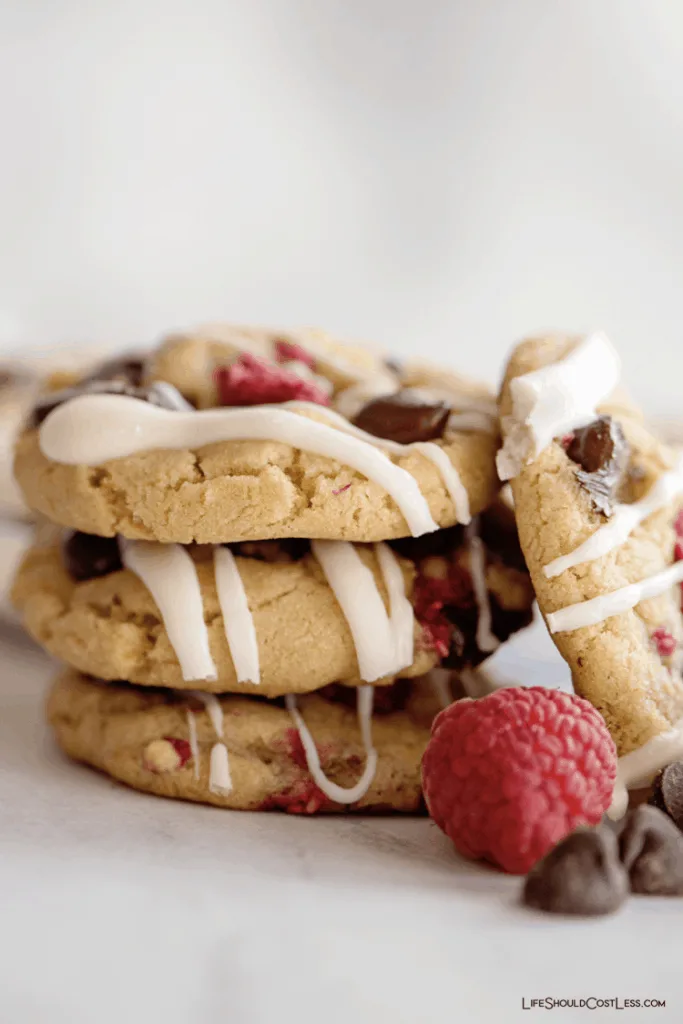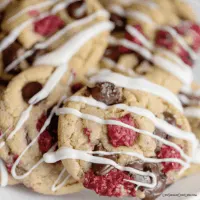 The Best White Chocolate Raspberry Cookies
Total Time:
10 minutes
27 seconds
White chocolate & raspberry is one of the most heavenly flavor combos. This delicious recipe for cookies is just the ticket to satisfy your cravings.
Ingredients
3 Tablespoons Salted Butter (melted)
6 Tablespoons Light Brown Sugar
1 Large Egg Yolk
2 Teaspoons Vanilla
1/4 Cup Fresh Raspberries
1/2 Cup Unbleached All Purpose Flour
1/4 teaspoon Baking Soda
1/3 Cup Chocolate Chips (white, semi-sweet, or milk chocolate)
2 oz white chocolate bark (melted and drizzled over baked cookies after they cool)
Instructions
Preheat oven to 350 degrees.
Carefully, start by chopping each raspberry into quarters, trying not to squish them. Set aside for later use.
In a medium sized mixing bowl, mix the melted butter and sugar together until combined.
Then, stir in the vanilla and egg yolk. Pour the flour, baking soda and salt into the wet batter and fold it in just until everything is combined.
Fold in the chocolate chips.
Then carefully fold in the raspberries.
Make a 2 tbsp sized cookie ball, or use a cookie scoop, and place them on a cookie sheet about 2 inches apart.
(optional) Top each of the cookies with a few chocolate chips or raspberries for presentation if you like. It really does nothing but make them look prettier so it's up to you if you want to add that.
Bake for 12-15 minutes, do NOT over bake the cookies. Cool on a cookie sheet for 5 minutes, then move the cookies to a sheet of wax paper.
Melt the white chocolate bark in a microwave safe bowl, heating for 30 seconds. Stir the chocolate and heat for another 5-10 seconds if needed.
Then drizzle the white chocolate all over the cookies with a fork.
Let the chocolate get hard before storing.
Store in an airtight container.
Notes
Can use desired color of chocolate chips whether it be white, semi-sweet, or milk chocolate.
This small batch of cookies can easily be doubled or tripled.
Nutrition Information
Yield

8
Serving Size

1
Amount Per Serving
Calories

192
Total Fat

10g
Saturated Fat

6g
Trans Fat

0g
Unsaturated Fat

4g
Cholesterol

59mg
Sodium

93mg
Carbohydrates

24g
Fiber

1g
Sugar

17g
Protein

3g
These caloric amounts are automatically estimated by a plugin on my site and should be treated as an estimate only.
This small batch recipe is easy to double or triple if you desire more than eight cookies.
I find that I overeat far less if I give myself the option of less cookies in the first place, so take that tip or leave it.
These cookies are yummy enough that you're going to want to stuff your face. So, you've been forewarned…lol.
Thanks so much for stopping by my site! If you liked what you saw, please make sure to share it via social media!
Other ways to show your support are to follow and/or interact with me on Pinterest, Instagram, Facebook, YouTube, or by Subscribing To My Emails List.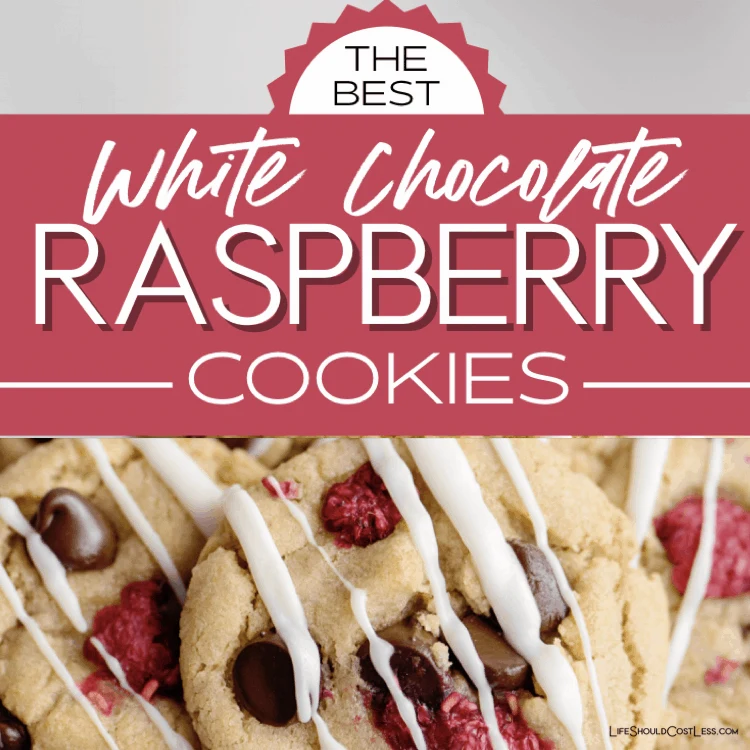 If you purchase suggested products through Amazon, the cost to you remains the same, but I make a small commission on everything in your cart. Also, if you ever need to buy it again, you can always come back to my site for the link…just sayin';).
If something was particularly helpful and you would like to donate directly to my site, you can do so via PayPal, here. I'm a single mom of four, so every little bit helps. Thanks again!~Sarah
Here are links to five of my other posts that you may also like:
For those of you that would like more options of images to share via Pinterest, here you go…and thanks so much for sharing!: