Learn how to make my Mom's Flaky Pie Crust Recipe. Everyone needs a great basic recipe for a delicious pie crust…& this particular recipe is so easy you simply just dump and mix. Make sure to print out the free printable recipe card because after trying it, it will be the only pie crust recipe that you'll ever need.
I love me a simple recipe…in fact, if you're new to my website, that is one fact that you are going to find over and over in the recipes that I like to share… most are just dump and mix, because this single mom of four just plain doesn't have time to take unnecessary steps when I can do less to get the same results.
Does adding vinegar make flaky pie crust?
Vinegar is actually the secret ingredient that makes a basic boring pie crust have that amazing flaky texture. It may sound crazy that one little ingredient is the key to the best ever crust, but that is one of the things that makes it so great. It's so simple, it's almost too simple.
How to make flaky pie crust with shortening: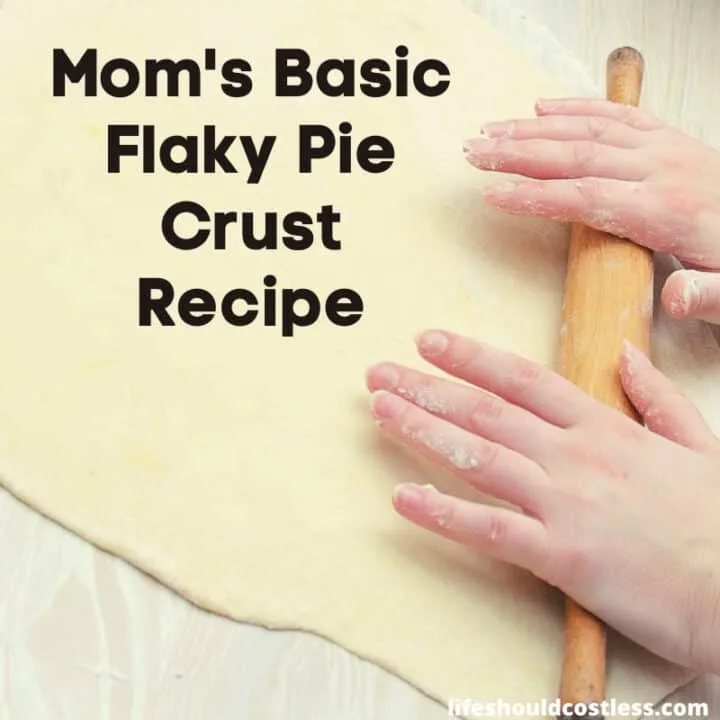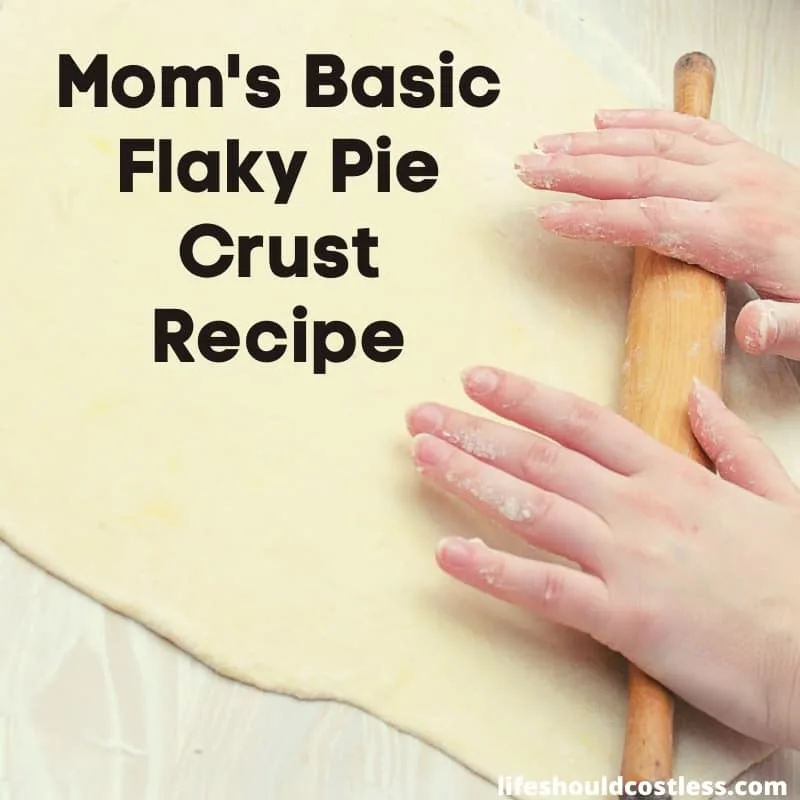 Mom's Basic Flaky Pie Crust Recipe
Learn how to make the best basic flaky pie crust. It has vinegar, shortening, and is the last recipe for pie crust you will ever need.
Ingredients
4 Cups Flour
1 Tablespoon Sugar
2 teaspoon Salt
1 Large Egg
1 &¾ Cups Shortening
1 Tablespoon Vinegar
½ Cup Water
Instructions
In a large bowl (or a stand mixer with a dough hook attachment), add all the ingredients.
Combine until well incorporated.
Use as the pie crust for any of your favorite pie recipes.
Notes
This recipe makes enough dough for three regular pies or two that need a top layer. You can easily multiply it to make pies in bulk.
As I said before, it's literally super simple to make this recipe! It is also so versatile it can be used for anything from a quiche, to turnovers, to any possible pie that you can think of.
That's really all that I have to share with you all today. If you like it please make sure to share it via social media…or even send my direct link to your friends and family via email. Either way, I super appreciate the support!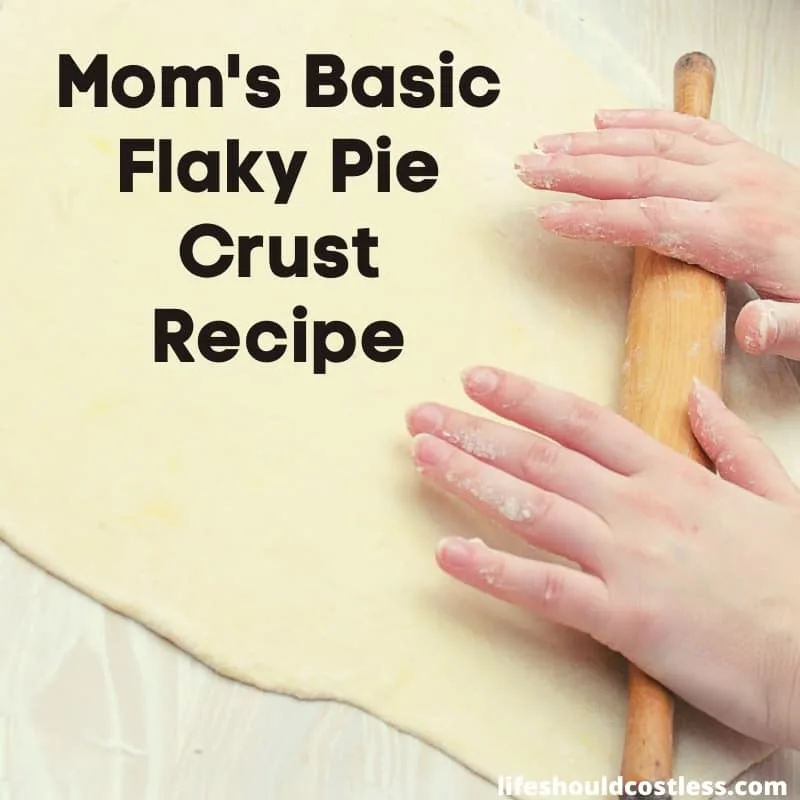 If you would like to subscribe to my email list, go here.
Make sure to follow along via social media, by going here.
If you would like to learn how to really show your support to this site (at no cost to you), go here.
This is just one of my favorite recipes to make around the holidays… if you'd like to check out my other Holiday fave's go here.
Here are several of my other recipes that you're also going to LOVE:
For those of you that would like another option of a "pinnable" image for Pinterest, here you go. Thanks so much for the support!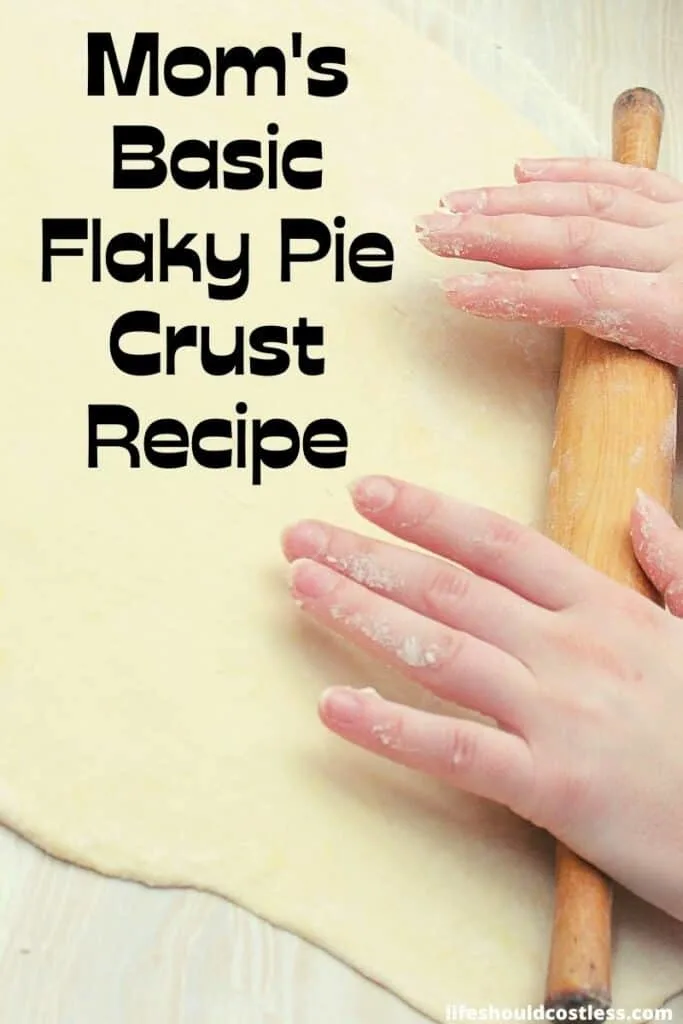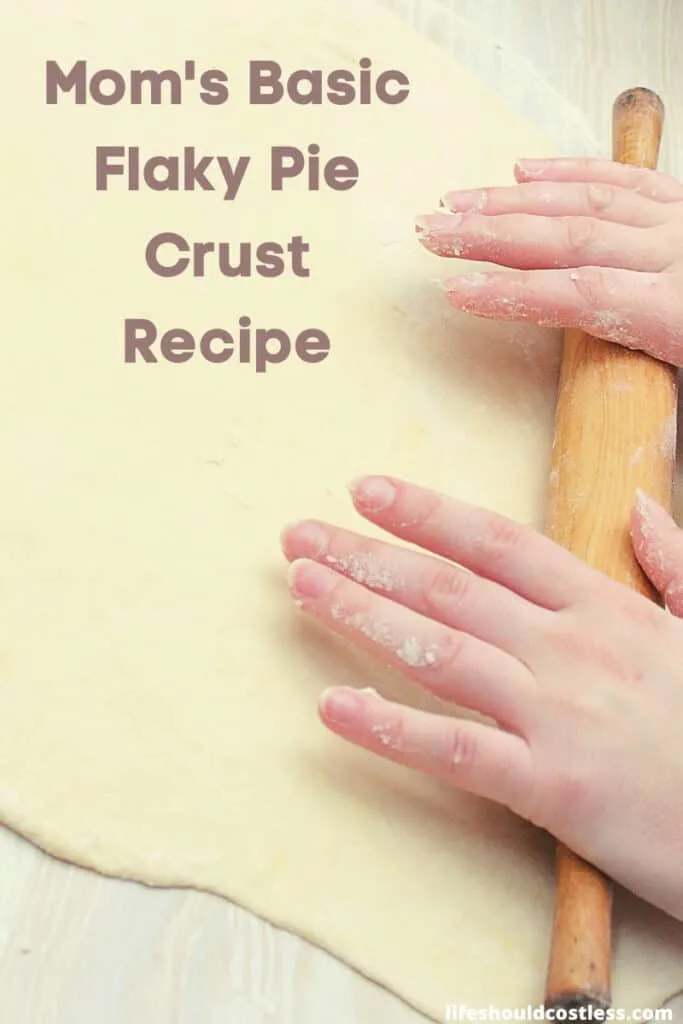 *Please note that this recipe was originally posted to this website on November 10th, 2011. It has since been updated to improve user experience and to add a free printable recipe card.