These Cinnamon Rice Crispy Treats are amazingly delicious! Have you ever tried something for the first time and the moment that you bite into it your eyes get big and you're just thinking OK, YUM!?That is exactly what happened the first time that I tried these and I could not stop thinking about them for two weeks after I tried them… they are literally the best rice crispy treats that I have ever tried.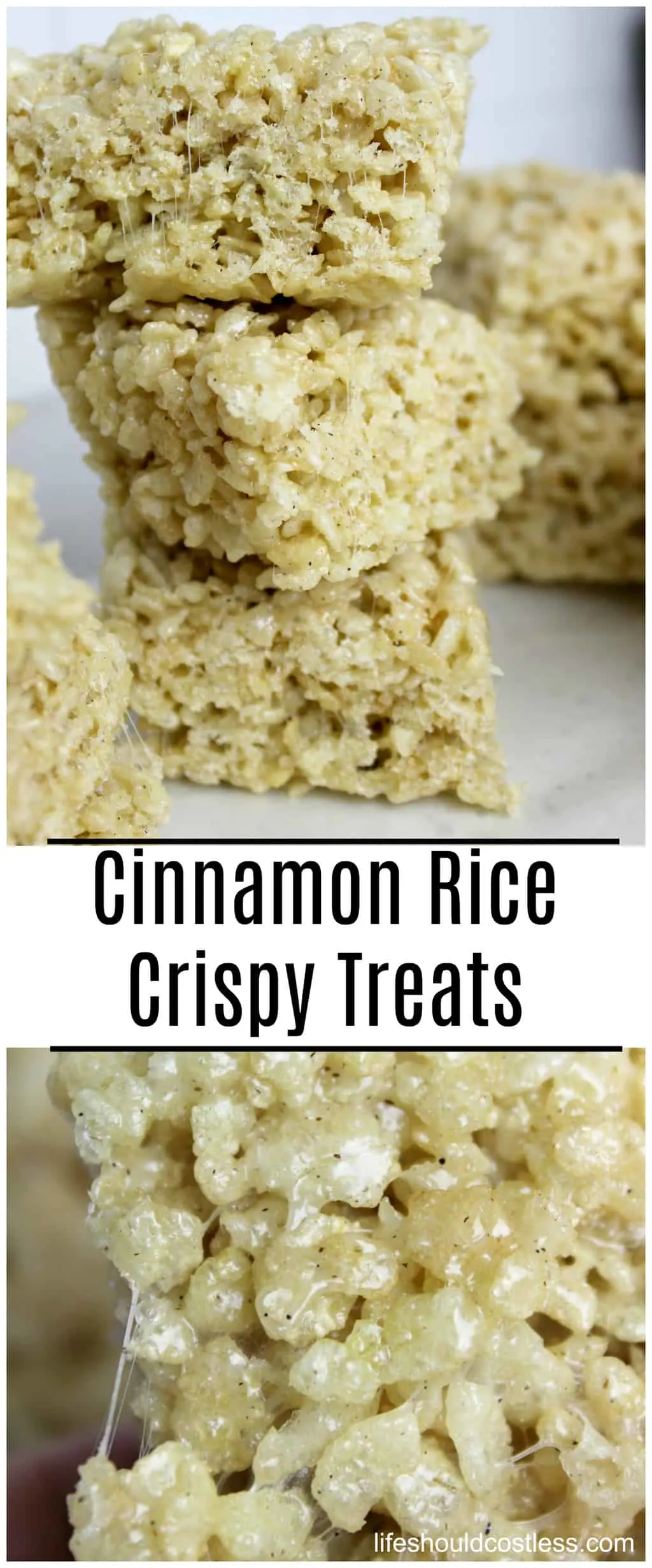 So, I spent the following week thinking about and deciding how to recreate the ones that I tried, and I think that my attempt came pretty dang close to the actual recipe.
I certainly won't take full credit for this recipe. The name of the woman, that made the first batch that I tried, is Annilee and I suspect that if she ever wanted to, she would kick butt as a recipe developer for some big food company out there… at least if it was her recipe.
Before I share the directions and the recipe for how to make this Cinnamon Rice Crispy Treats Recipe, I wanted to share with you all links to five of my other recipes that you're also going to love:
Now back to the Cinnamon Rice Crispy Treats Recipe!
Let's start out by showing you all of the ingredients that go into these amazingly tasty treats.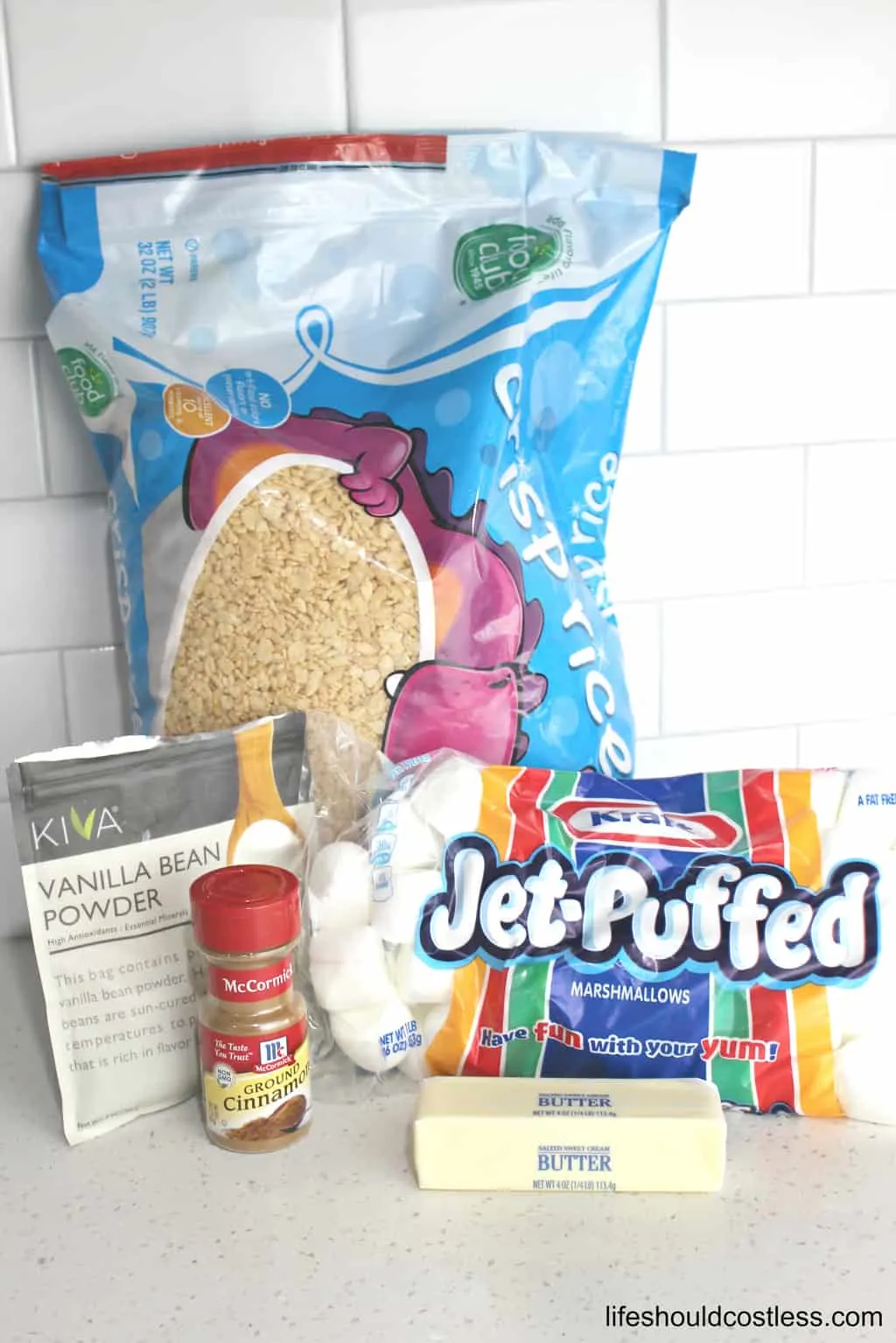 Using a large metal stock pot, over low to medium heat, I add the Salted Butter letting it melt a little before adding the marshmallows.
While the marshmallow and butter mixture is just starting to melt, I prepare my 8×8 casserole dish by spraying it with cooking oil. I prefer to use Avocado Oil but any type of cooking spray or butter will do.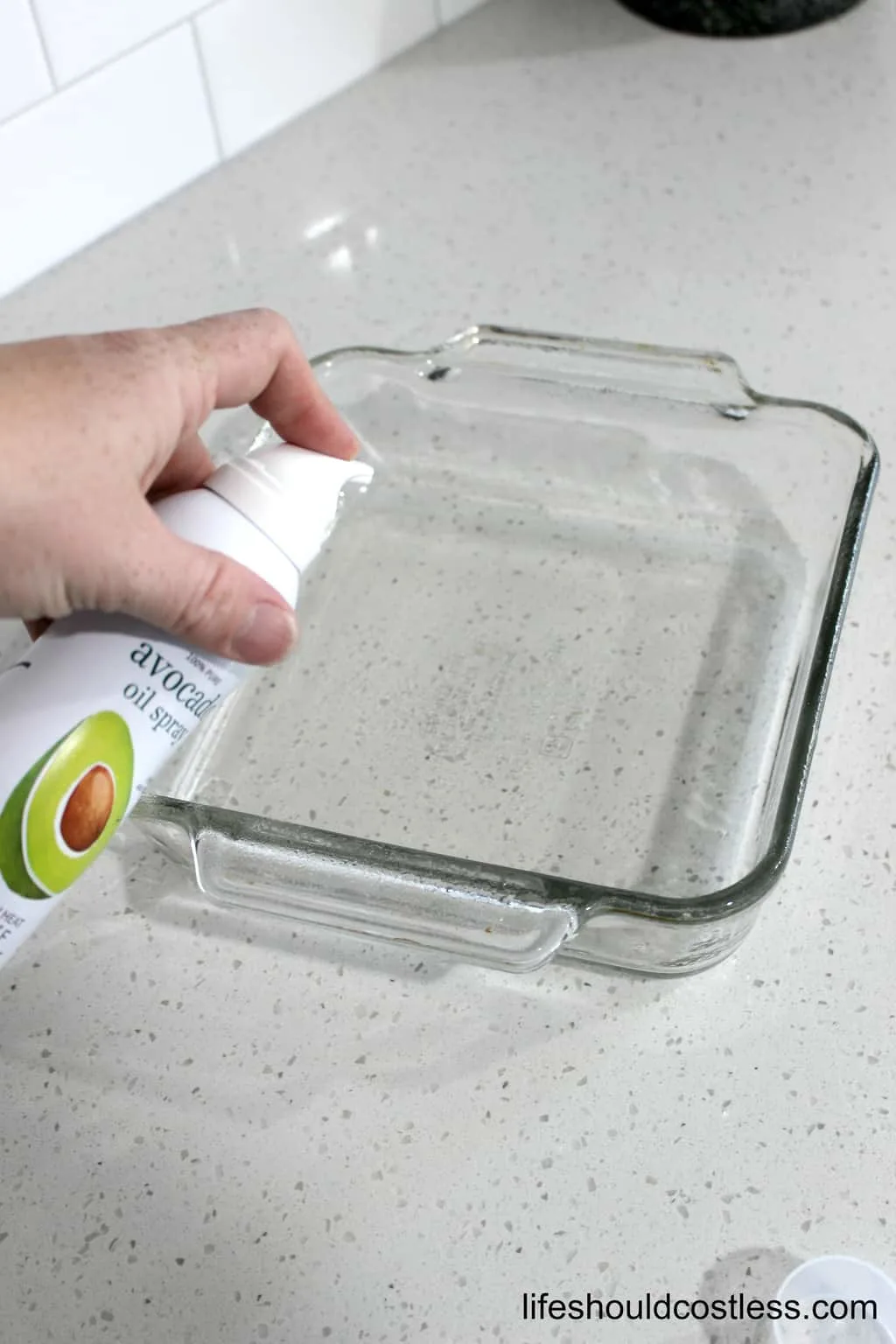 Going back over to the marshmallow and butter mixture, I stir often until all of the marshmallows have melted. I use a High Heat Spatula for this, here is where you can get the one I use and LOVE.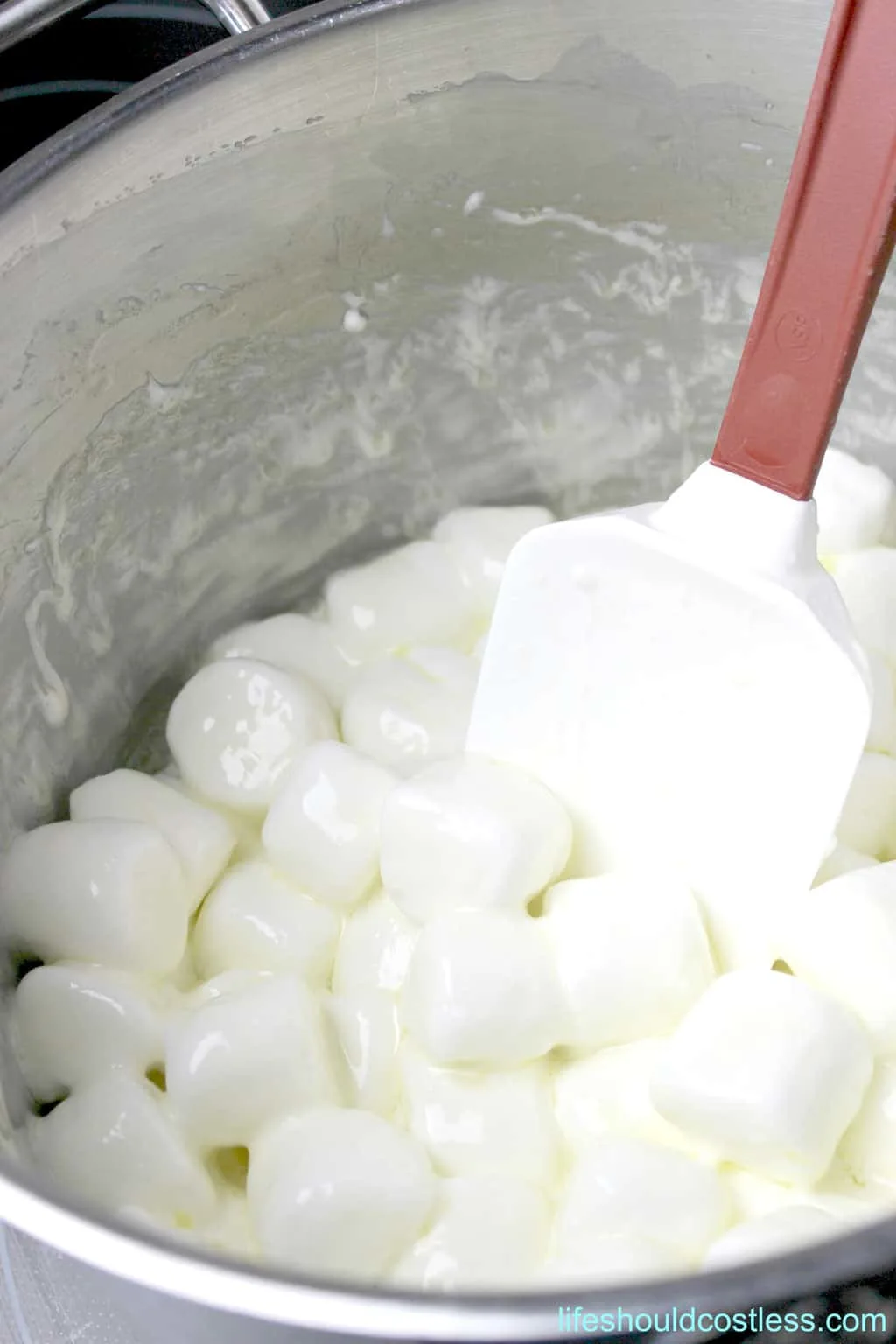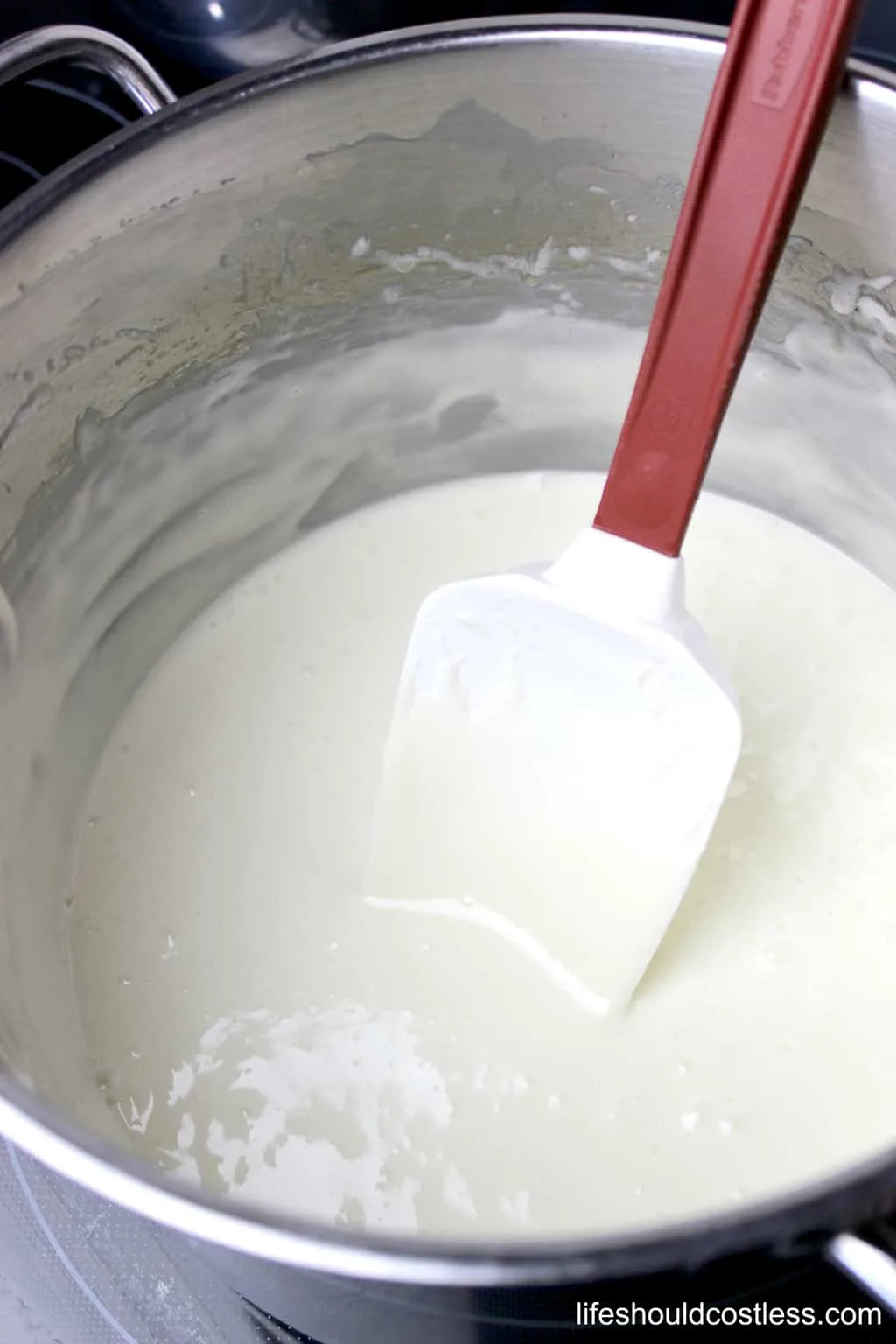 Next, remove the pot from the heat and add the Cinnamon and the Vanilla. I used powdered Vanilla because I love the taste of an actual scraped vanilla bean, but it's so much less hassle to measure out a dried powdered ingredient.
You can find that Vanilla Powder here, if you want to try it, I know it looks expensive but it stretches really far because it's concentrated.
Mix it well.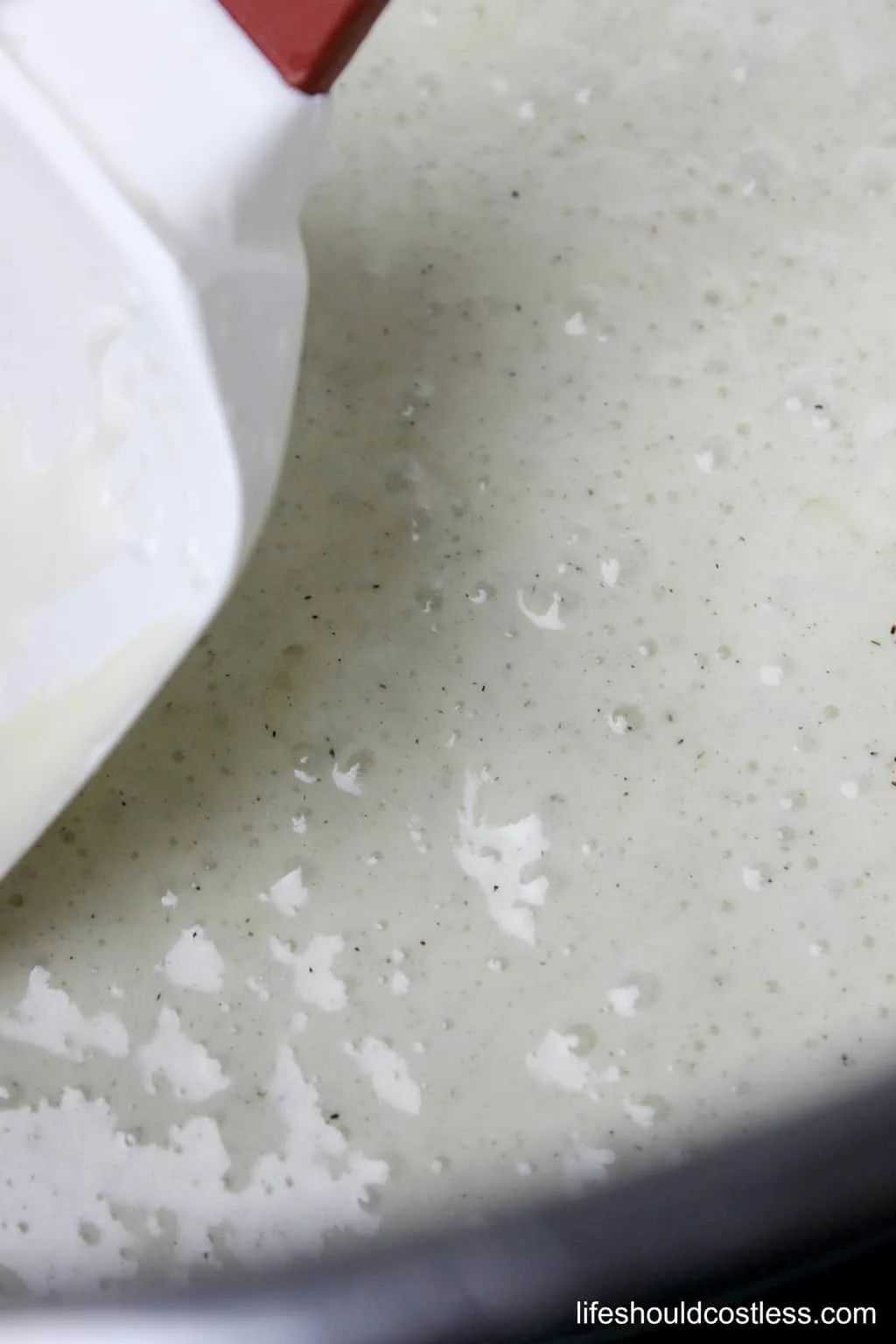 Then add your Crispy Rice Cereal and mix well!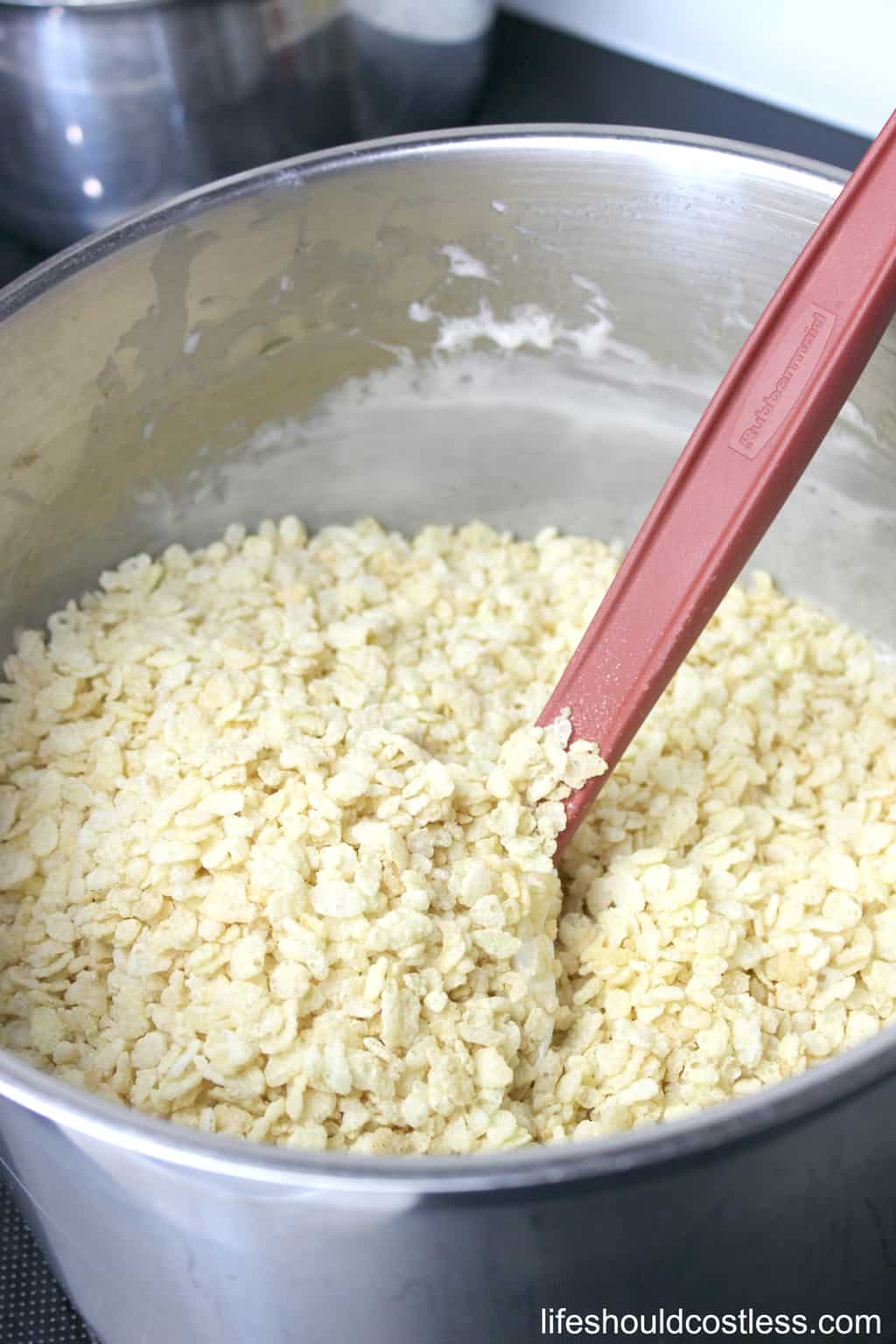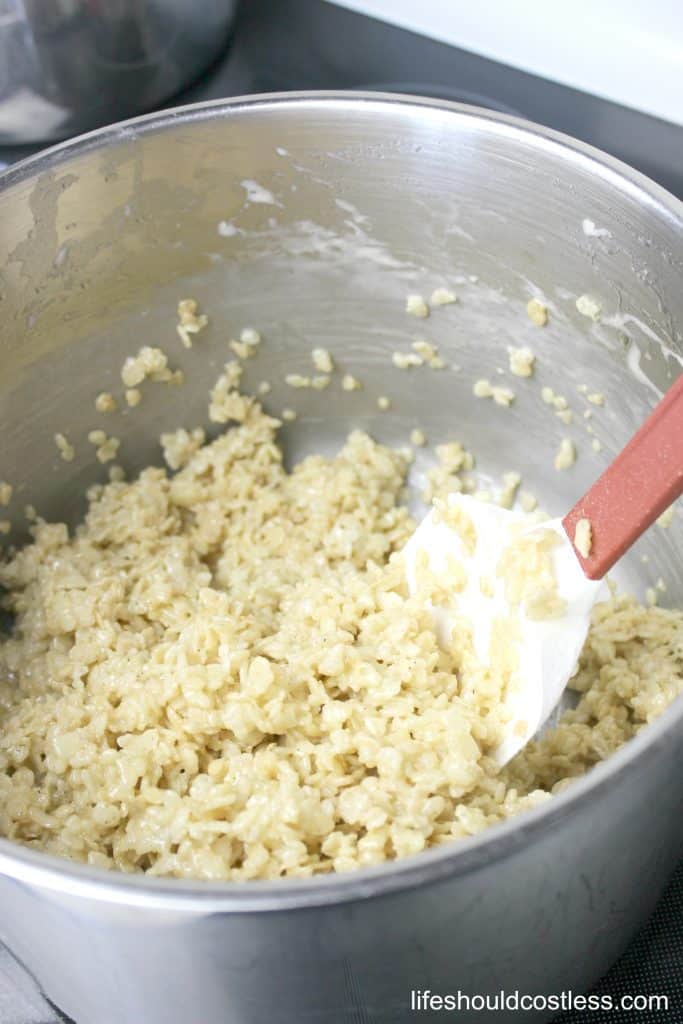 Now it's ready to spread evenly into your previously prepared 8×8 casserole dish.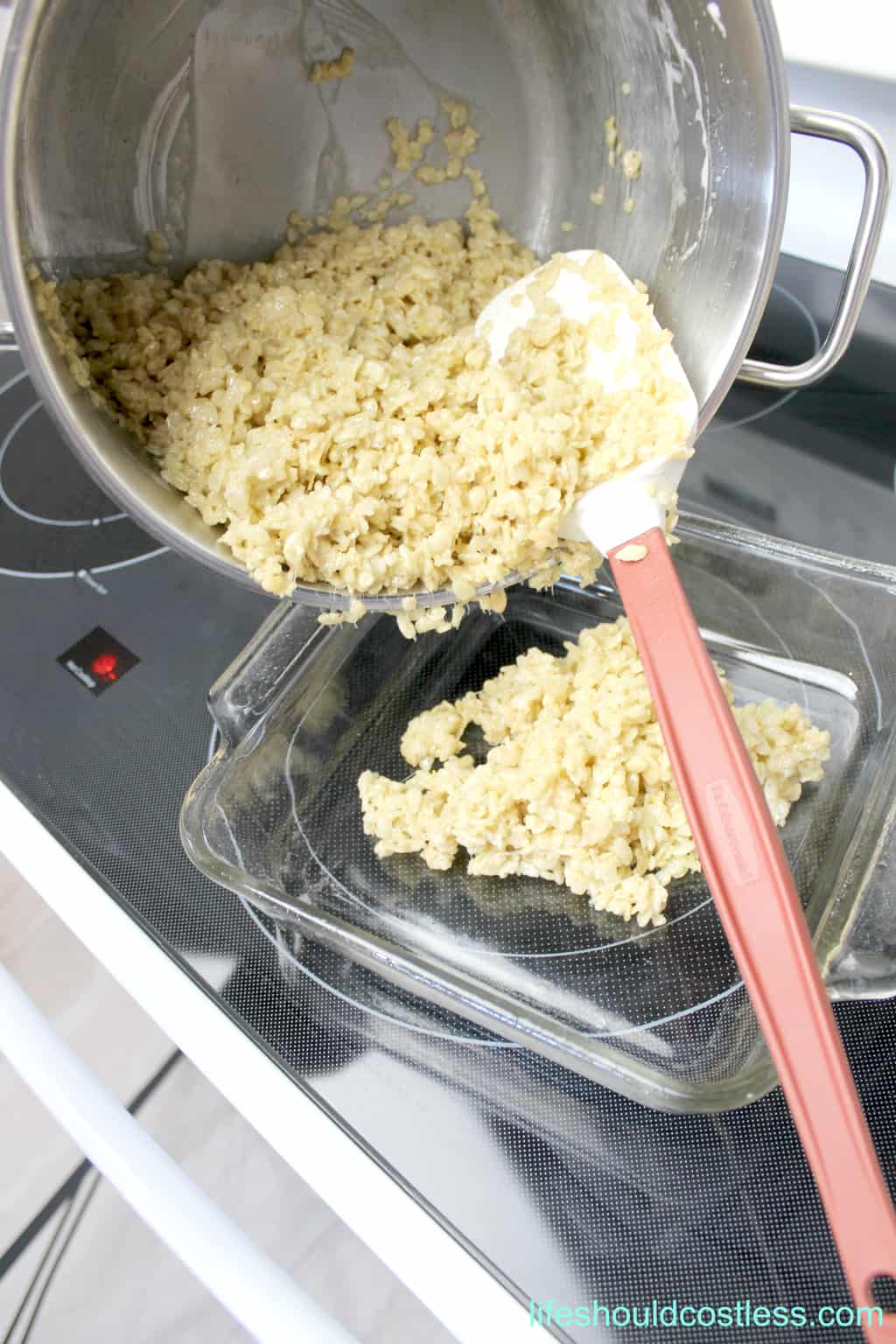 I like to pack it down into the dish a little bit to keep them together better.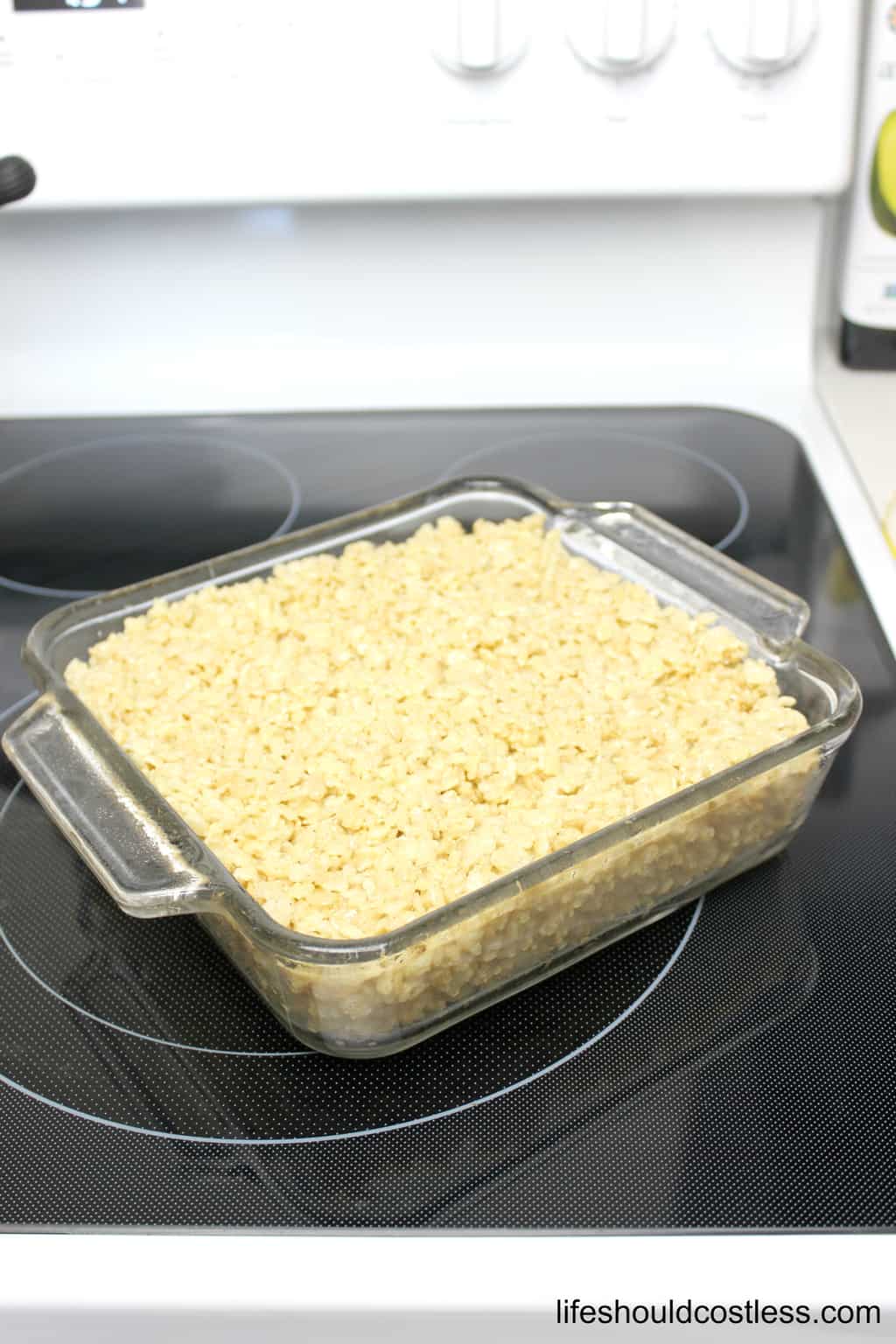 If you don't have a casserole dish, an eight inch Cast Iron Skillet works just as well. I needed to make two batches of these and only had one 8×8 pan, so I improvised.
Let cool at room temperature.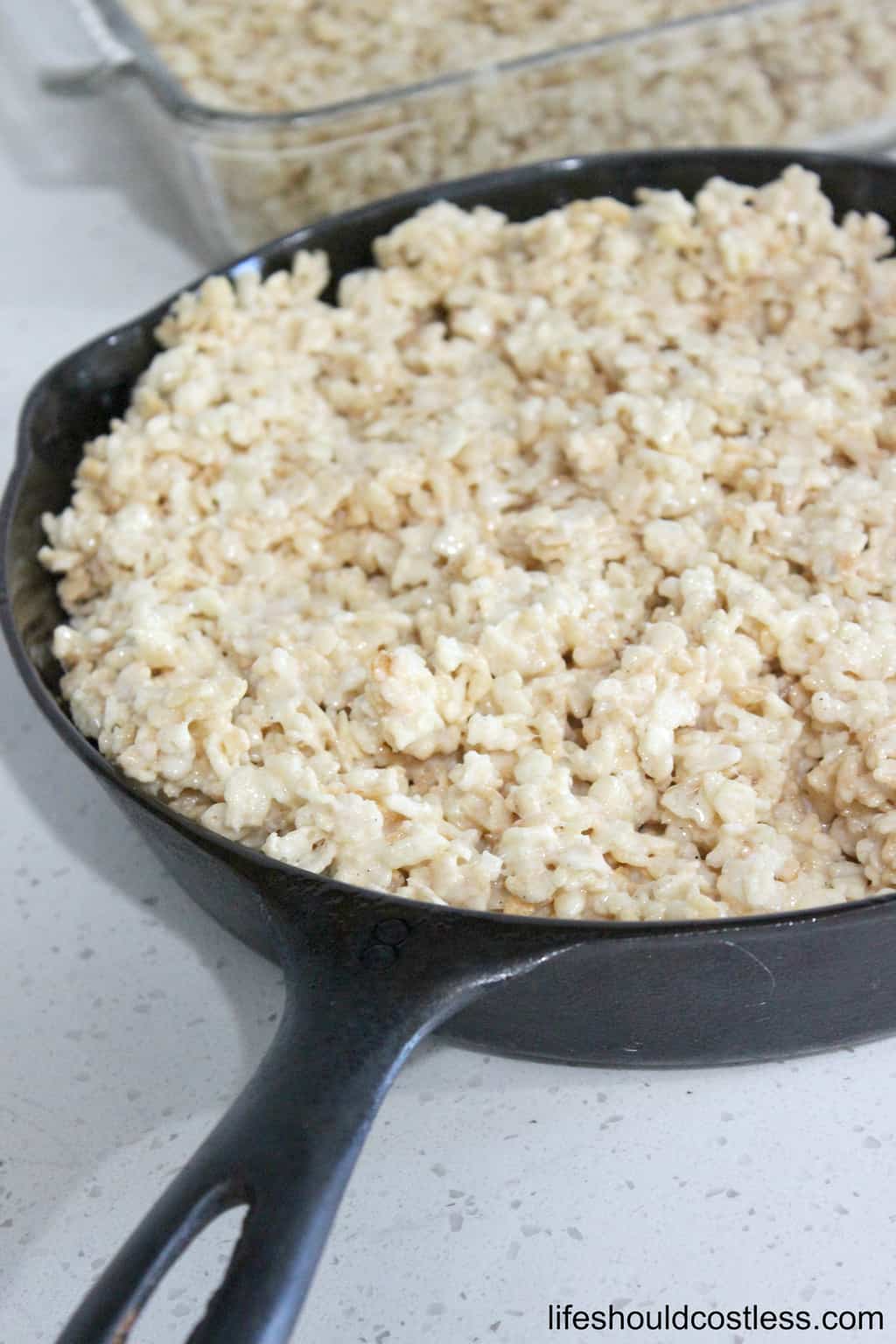 Here is what they look like when they are ready to eat! I was dying to try one before they were completely hardened so they're slightly gooey in the pics… #sorrynotsorry… YUM!!!
You could make them in a larger dish, but I like my crispy treats really thick, which is why I went with the 8 inch dish.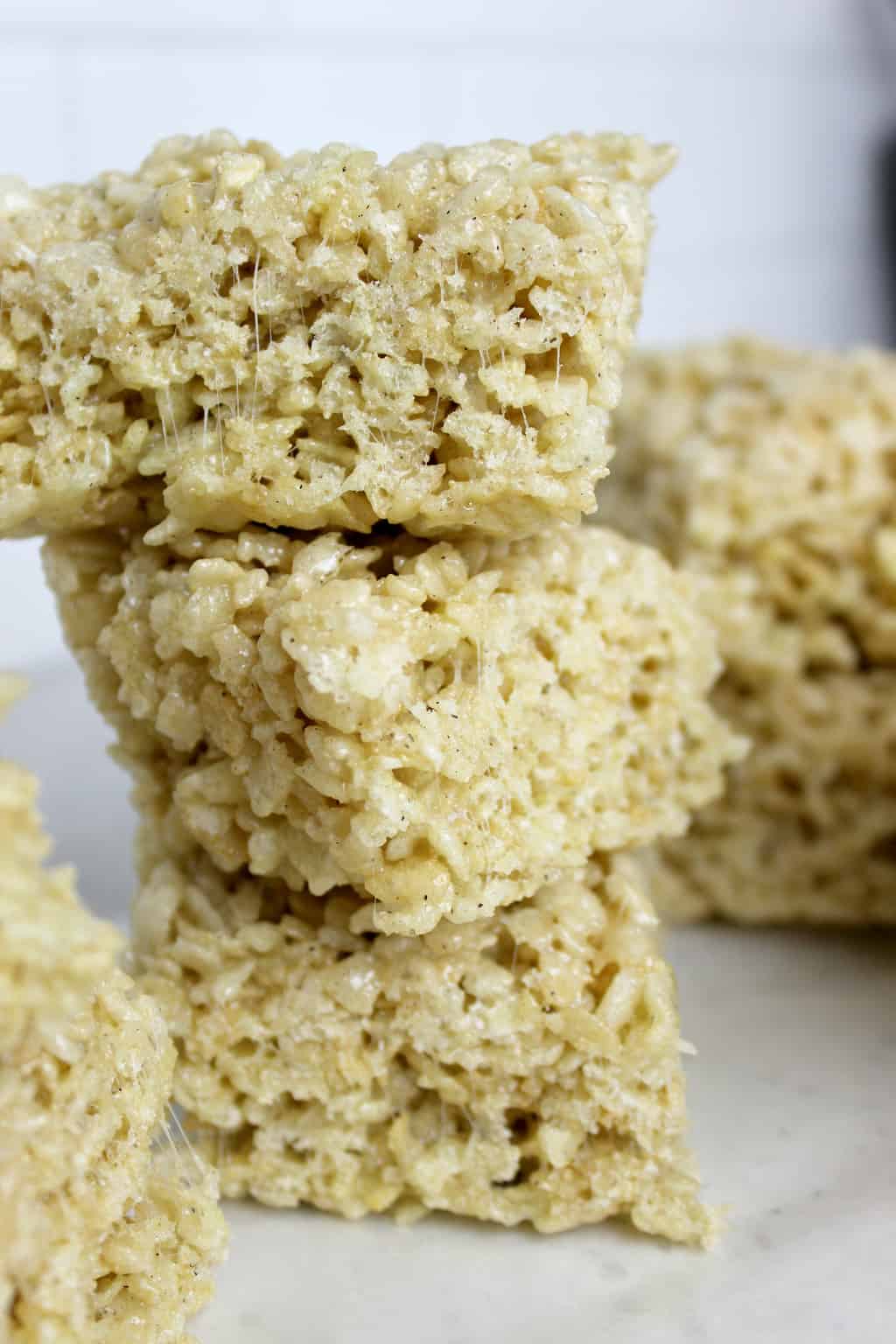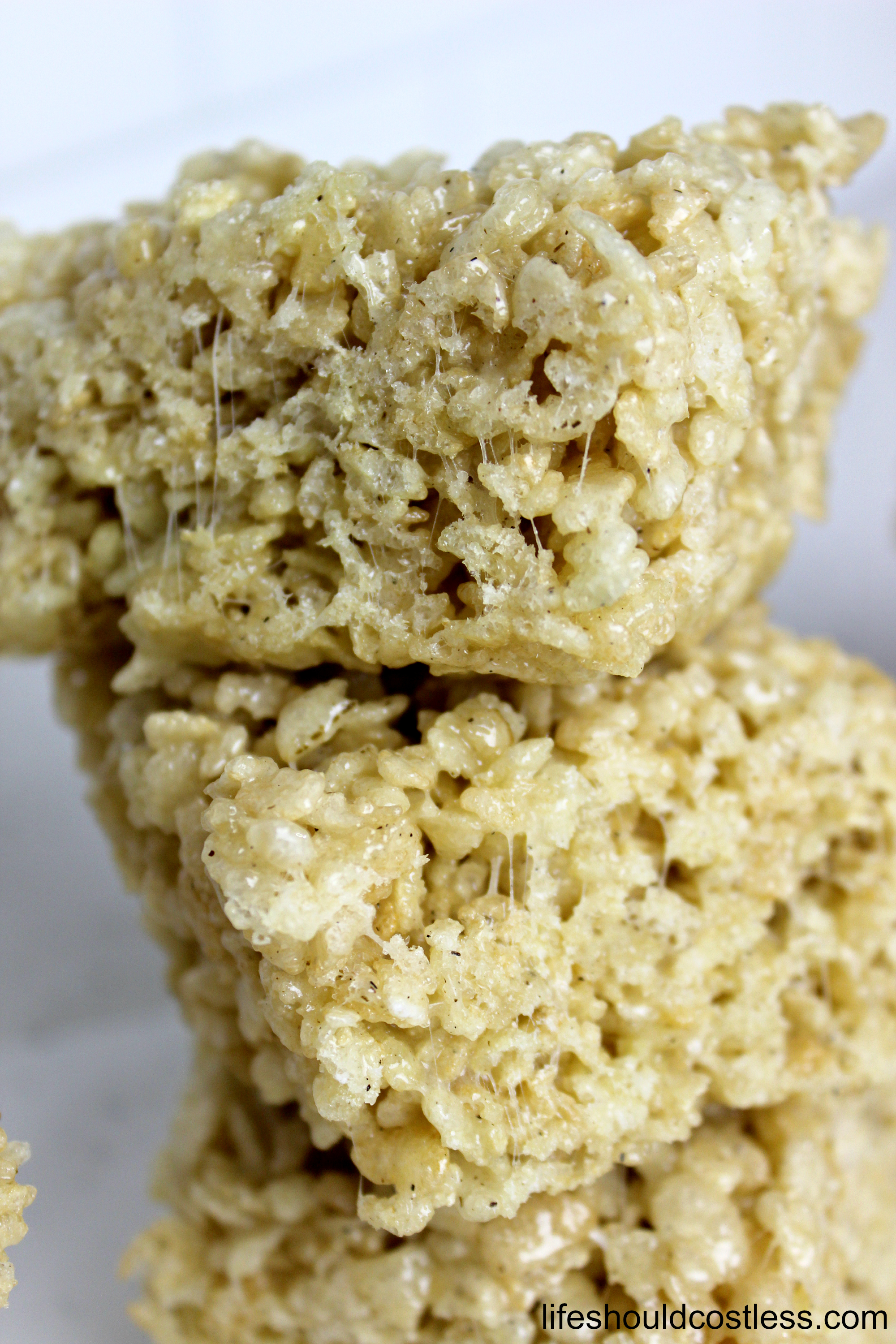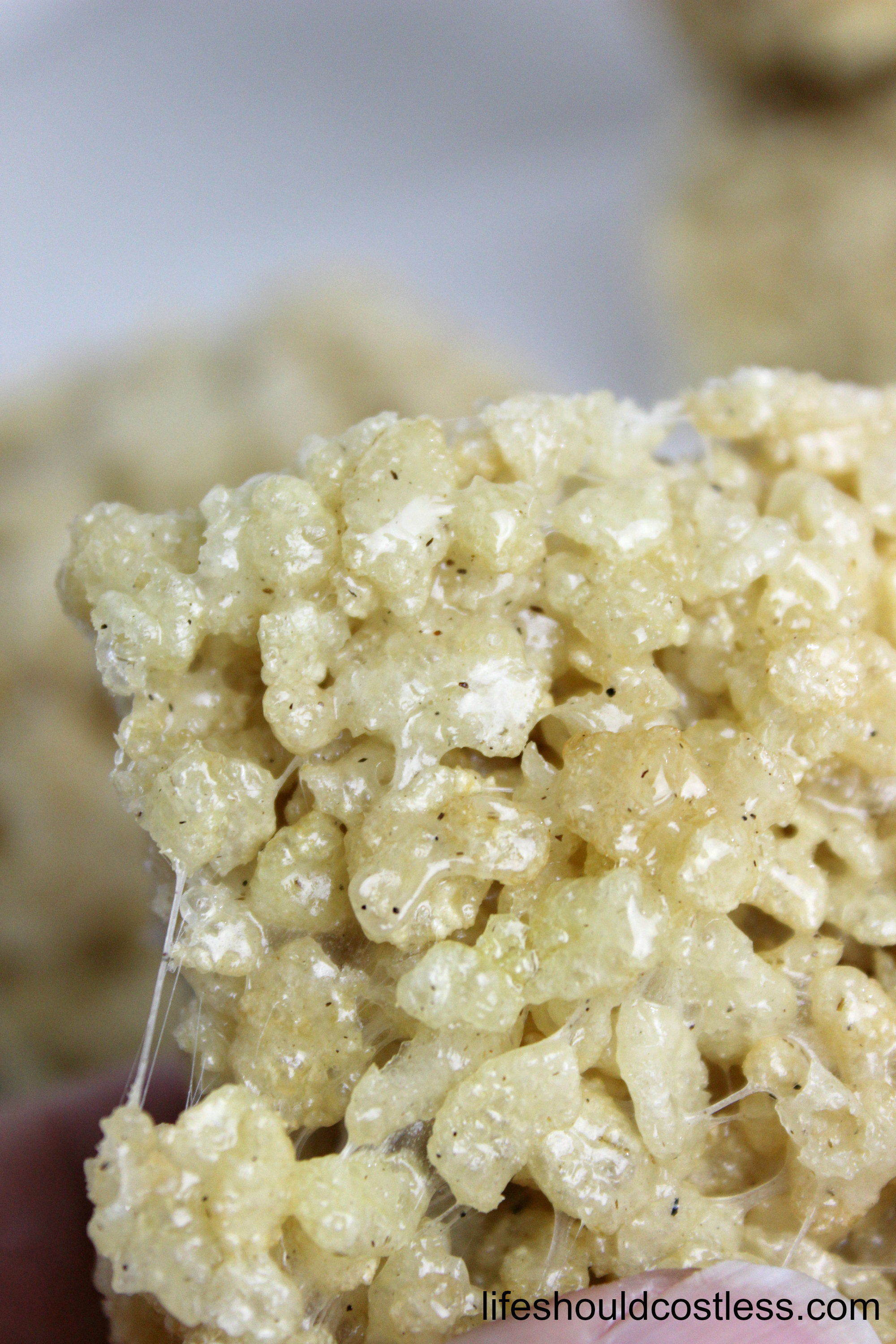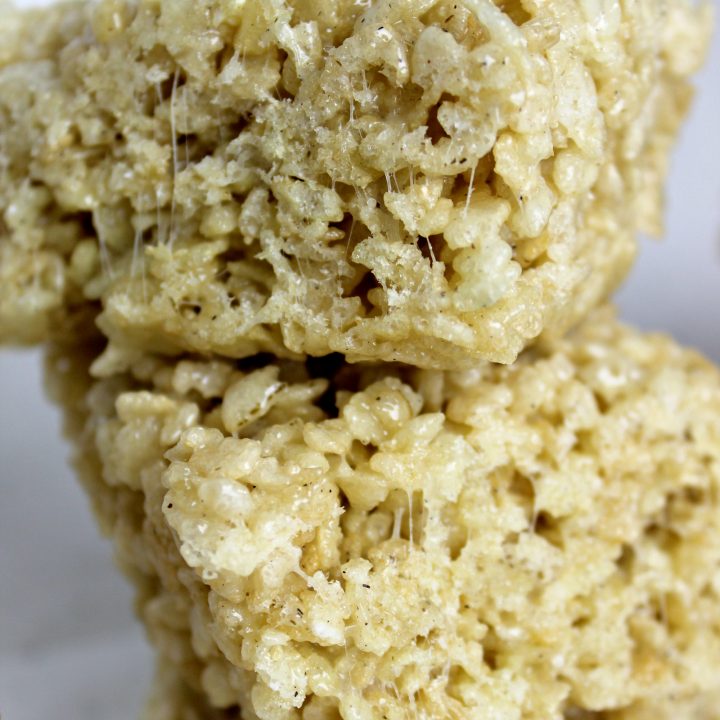 Cinnamon Rice Crispy Treats Recipe
Additional Time:
3 minutes
Literally the BEST rice crispy treats I have ever tried in my life. Well worth trying this simple variation to the old favorite recipe.
Ingredients
1/2 Cup Salted Butter
1 (16 oz) Bag Large Marshmallows
1 tsp High Quality Vanilla Extract (or 1/2 tsp powdered or scraped from Vanilla Bean)
1/8 to 1/4 tsp Cinnamon (start with less, add more next batch if desired)
6&1/2 to 7 Cups Crispy Rice Cereal
Instructions
In a large pot, over low to medium heat, add the Salted Butter...let melt a little bit and add the marshmallows.
Prepare and 8x8" casserole dish by spraying it with cooking spray or thoroughly buttering it.
Stir the marshmallow and butter mixture until all of the marshmallows have dissolved.
Remove from heat.
Add the Vanilla and Cinnamon and mix well.
Add the Crisp Rice Cereal and mix well.
Spread evenly into the prepared casserole dish and push it down a little bit to compact it.
Let cool at room temperature.
Cut into squares, and enjoy.
Notes
Make sure to use Salted Butter!
Start out with a pinch of cinnamon on your first batch to see how you like it, and increase it up to 1/4 tsp of Cinnamon depending on your preference.
Add up to seven cups of crispy rice cereal, just depends on the texture you are going for.
Let cool at room temperature, they cut better into bars if you let them cool for several hours before attempting to cut them.
These have easily become my favorite way to make Rice Crispy Treats and I hope that you love them as much as I do.
Thanks so much for stopping by my blog! If you liked what you saw, please make sure to share it via social media!
Other ways to show your support are to follow and/or interact with me on Pinterest, Instagram, Facebook, YouTube, or by Subscribing To My Email List. If you purchase suggested products through Amazon, the cost to you remains the same, but I make a small commission on everything in your cart.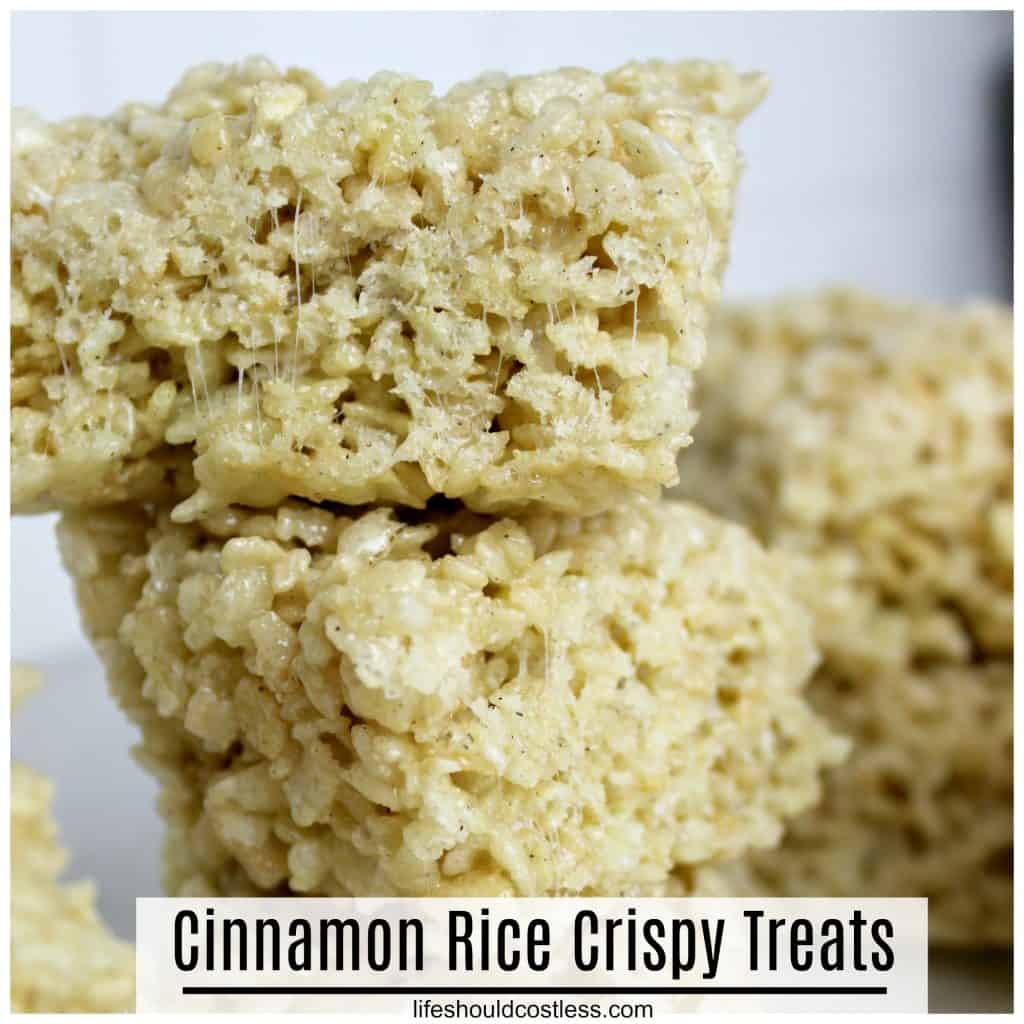 If something was particularly helpful and you would like to donate directly to the blog, you can do so via PayPal, here. I'm a single mom of four, so every little bit helps. Thanks so much! ~Sarah
P.S. You may also like my Sweet Tooth section as well as my entire Recipes section.
Here are five of my other posts that you may also like(the pics are links):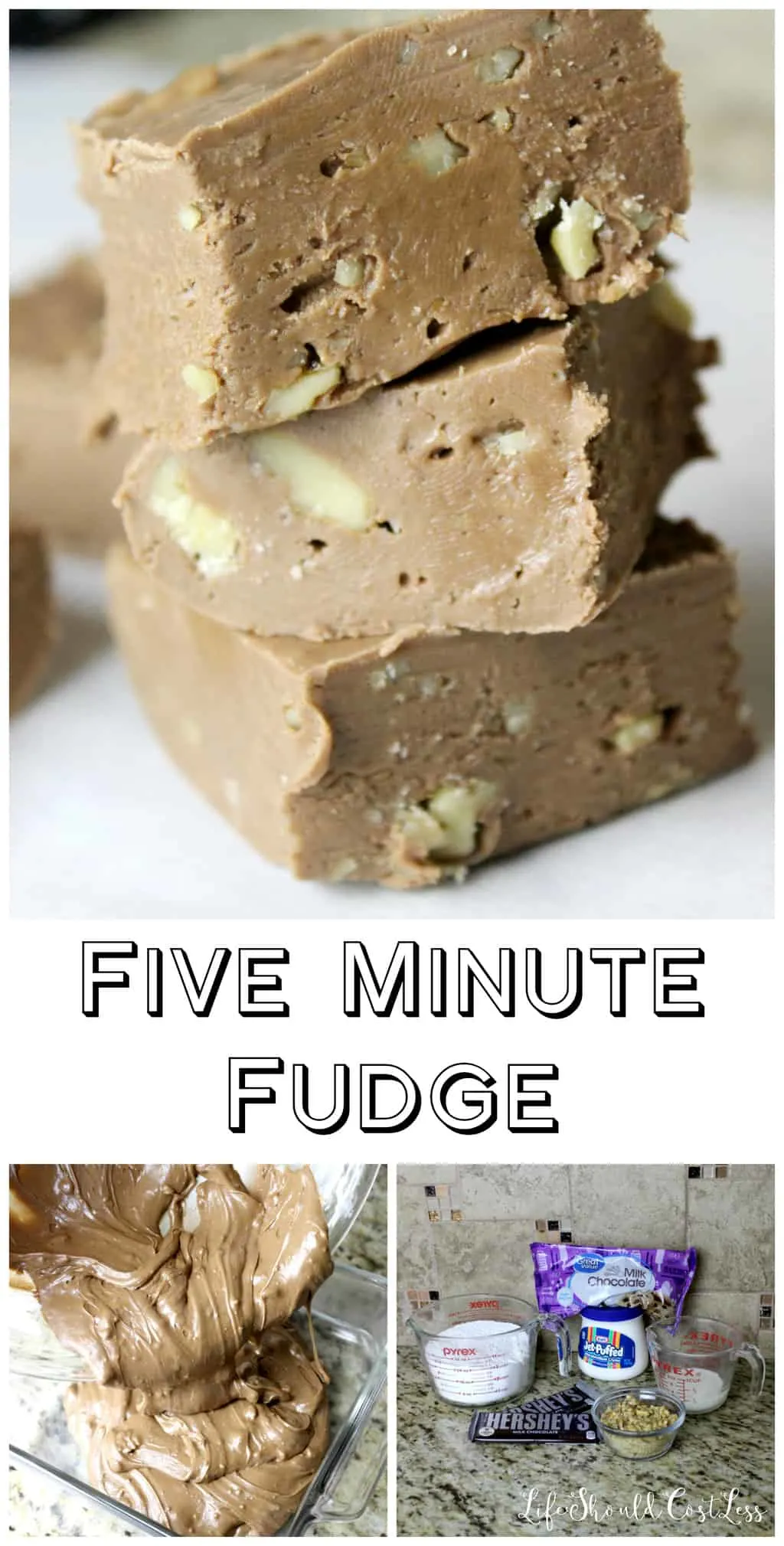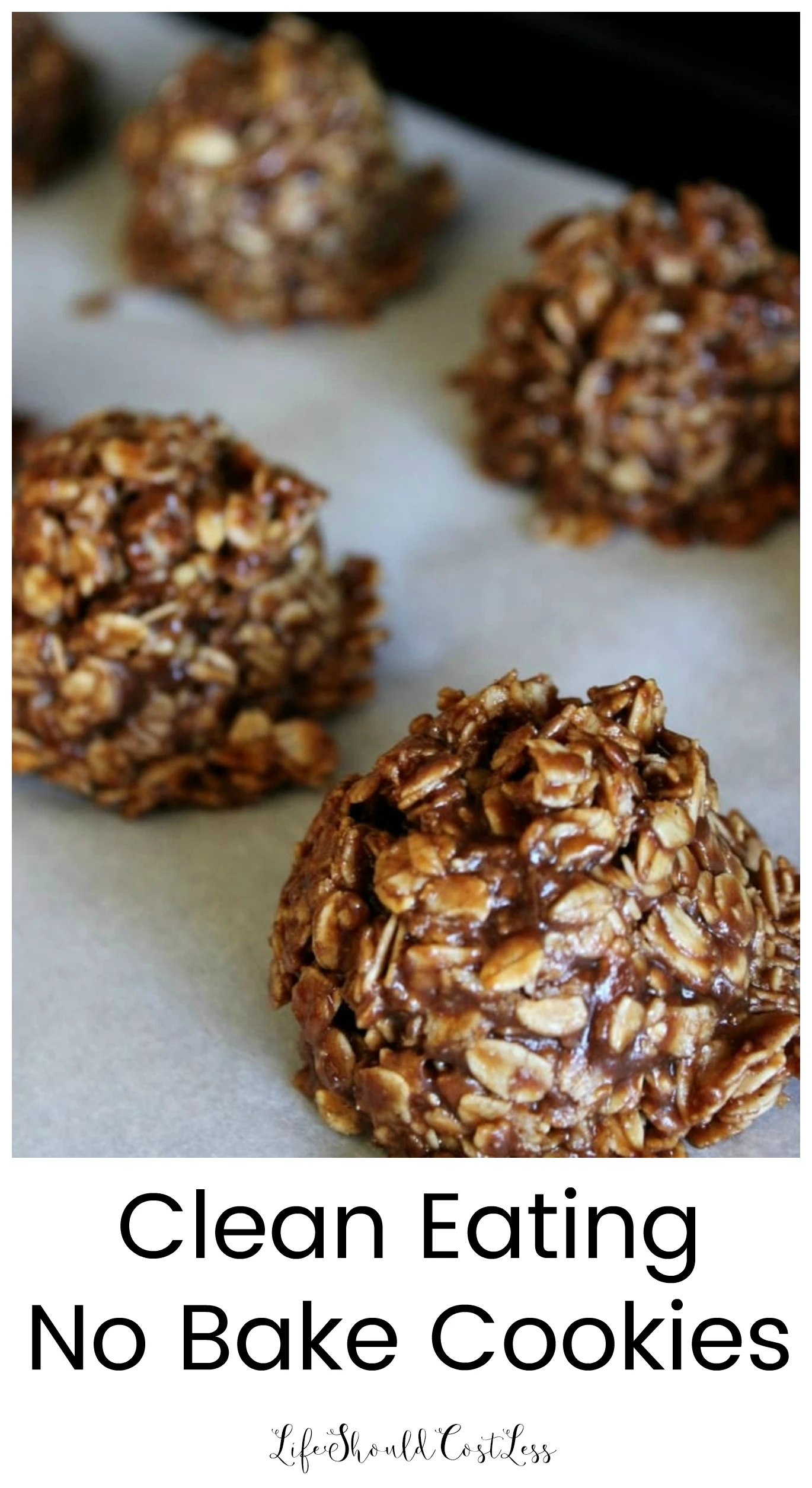 *Reposts: Please note that this idea/post was originally posted to this website on 07/08/2019, but it was in great need of a refresh so it now is more user friendly/shareable.