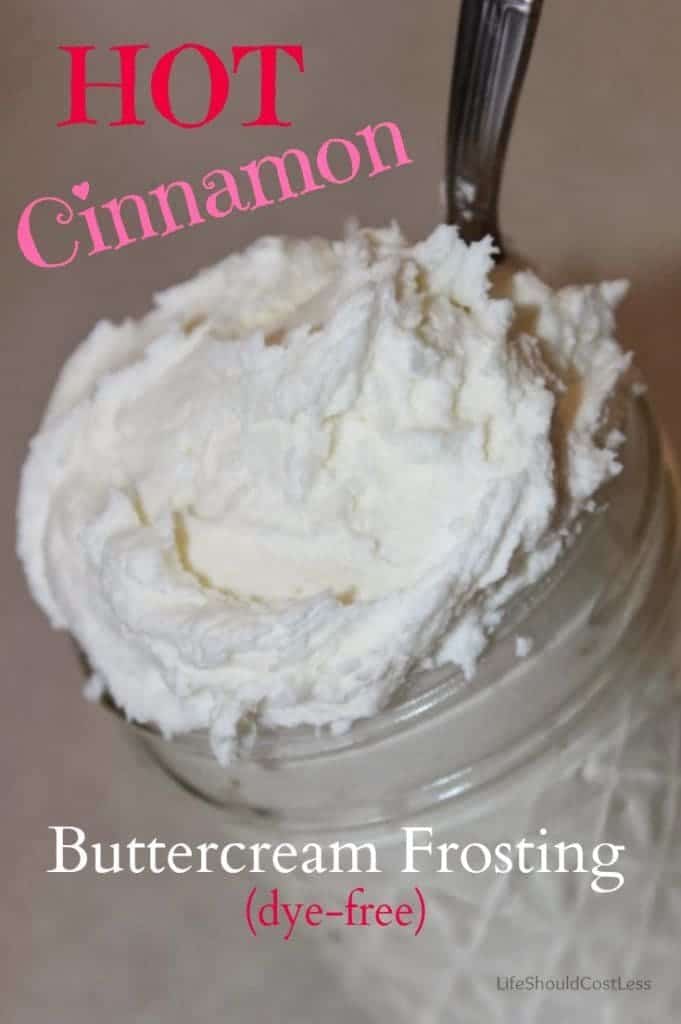 When I was a little girl, my grandma would always make the best Valentine cookies with Hot Cinnamon Frosting (hot like red hots or hot tamales candy). I'm sure she still makes it, but I don't live anywhere near her, so I don't get to enjoy it. A while back, I asked my mom if she had grandma's recipe and she just told me to use a basic buttercream recipe, omit the Vanilla, and then add cinnamon flavoring. Though she didn't tell me how much flavoring to use. So, I am sharing this recipe, but letting you know just how much I think is just the right amount of cinnamon (my kids, ages 3 and 5, even like it). This is PERFECT for all of your heart-shaped cookies (wink, wink…Valentine's day is soon), you can add dye, but we try to go dye-free. The buttercream frosting recipe I based it from is found here. I use salted butter, so we omit the added salt as well.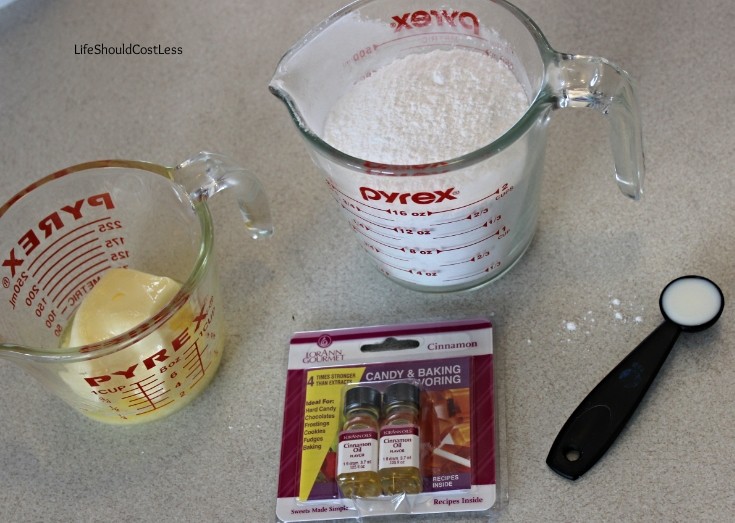 I start by laying all the ingredients out. I accidentally softened the butter a little too much this time, but it still turned out great!
In a medium bowl, cream together:


½ C Salted Butter (softened)
1 tsp Milk


Then mix in (add slowly and mix well):
About ¾ tsp (Lorann Brand) Cinnamon Flavoring
(if you're a weenie,maybe start at ½ tsp and then add more…lol)

Mix it until it's nice and fluffy!
For a few photos of the process, keep reading: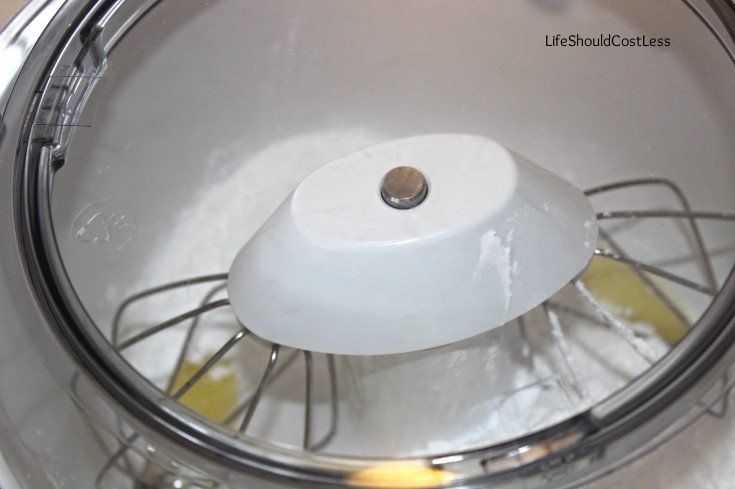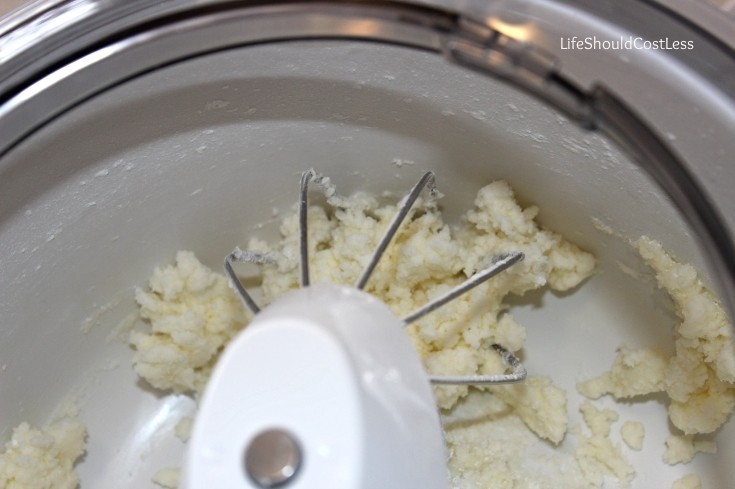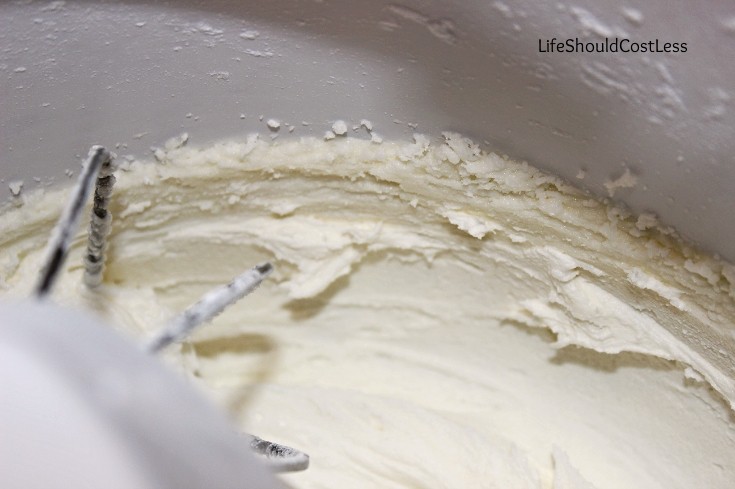 You may need to continue beating for a couple of minutes. It's going to look like it'll be too thick and then all of a sudden take on the perfect texture.
Mix until it's to the consistency that you want it…nice and creamy, hot and delicious!
Frost your favorite cookies and enjoy! This frosting also tastes great on my (healthier) Lofthouse Style Sugar Cookie Recipe.
Some other recipes you may like:
*This post was updated on 01/07/2014 & 02/03/2015.