Lately I've been seeing recipes all over the place (cough…Pinterest;) that call for either Zesty Italian Dressing Mix or some of the prepared dressing.
It's been driving me crazy that I can't try these recipes due to all the junk in pre-made/ packaged spice mixtures/dressings (I'm on a clean eating kick).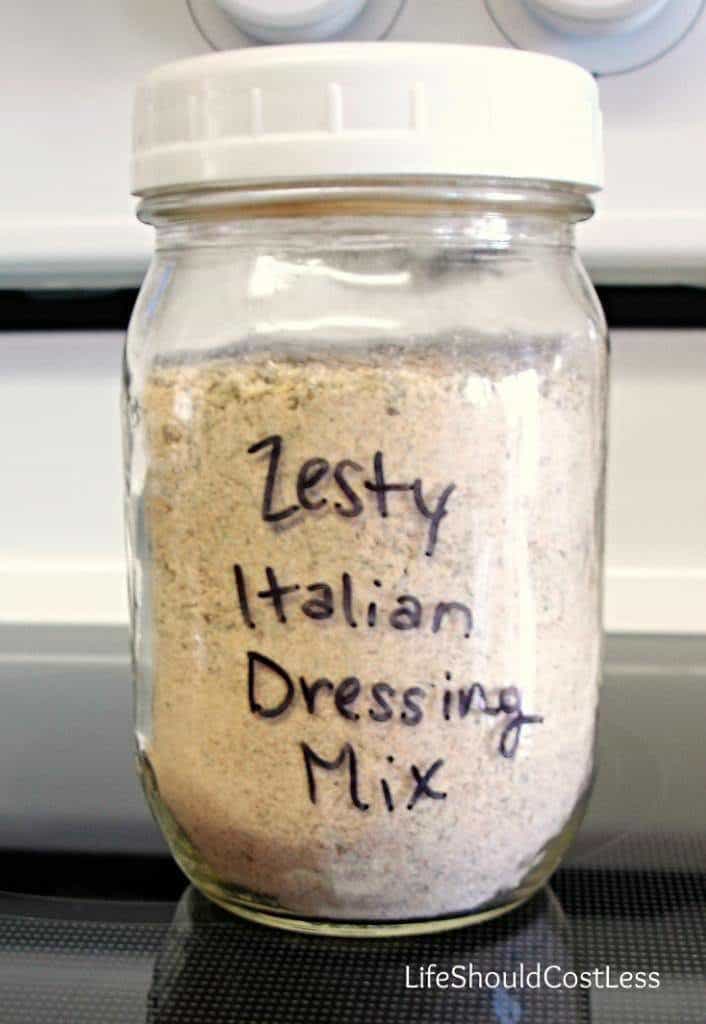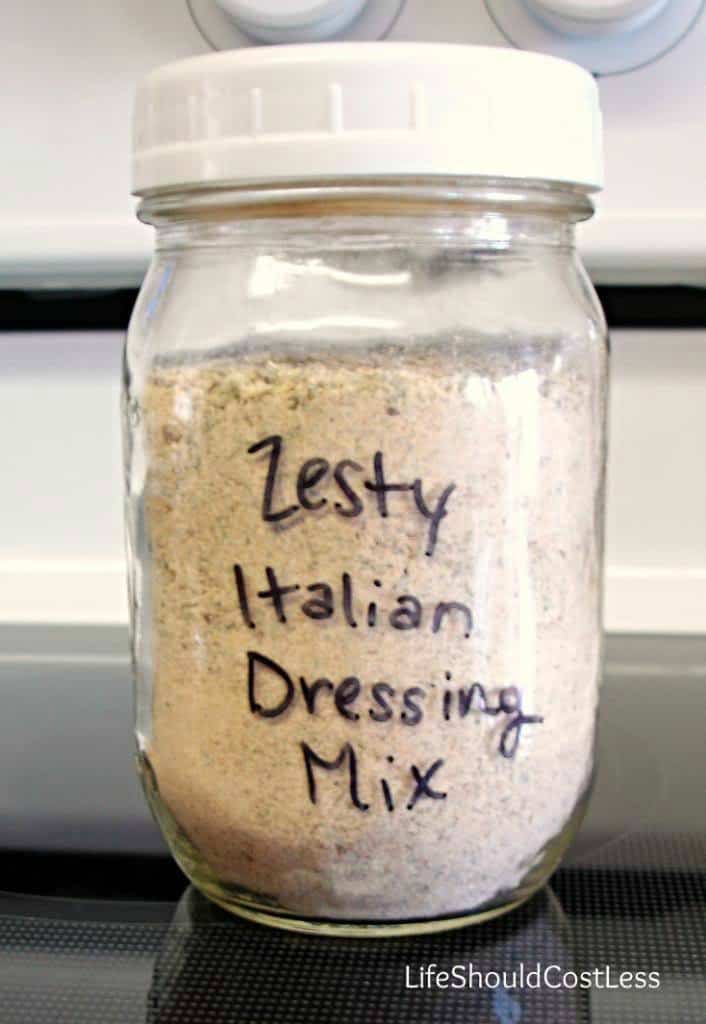 However, I found a recipe that has really good reviews so I've adapted it to fill a pint jar. I only made a few minor changes (less sugar, less salt, and one other little change). I hope that you like it.
If you're nervous about making a giant batch of it like me, maybe try the original recipe first and see what you think.  
This is one of those recipes that are so simple that you really don't need pictures of the process. I literally just got out a wide-mouth pint jar, added all the ingredients, put a plastic lid on and shook it up… that was it and I was done and ready to add it to my favorite dishes.
Here's what it looks like all mixed up!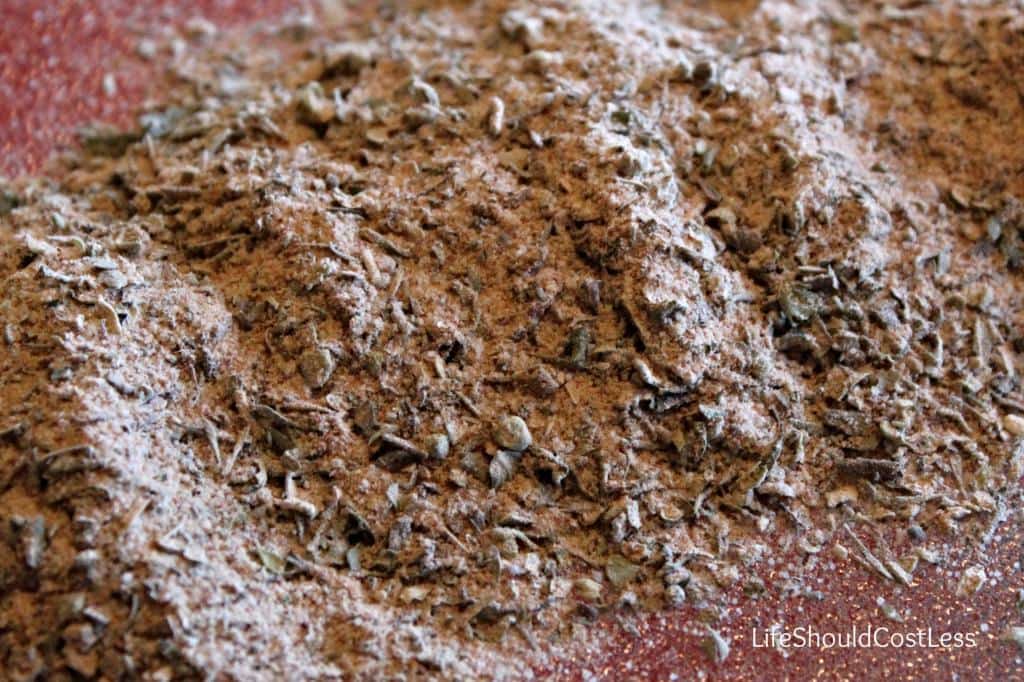 Before I give you the recipe, I wanted to share links to five of my other recipes that you're also going to love:
Back to the recipe for Bulk Italian Dressing Mix!
Bulk Zesty Italian Dressing Mix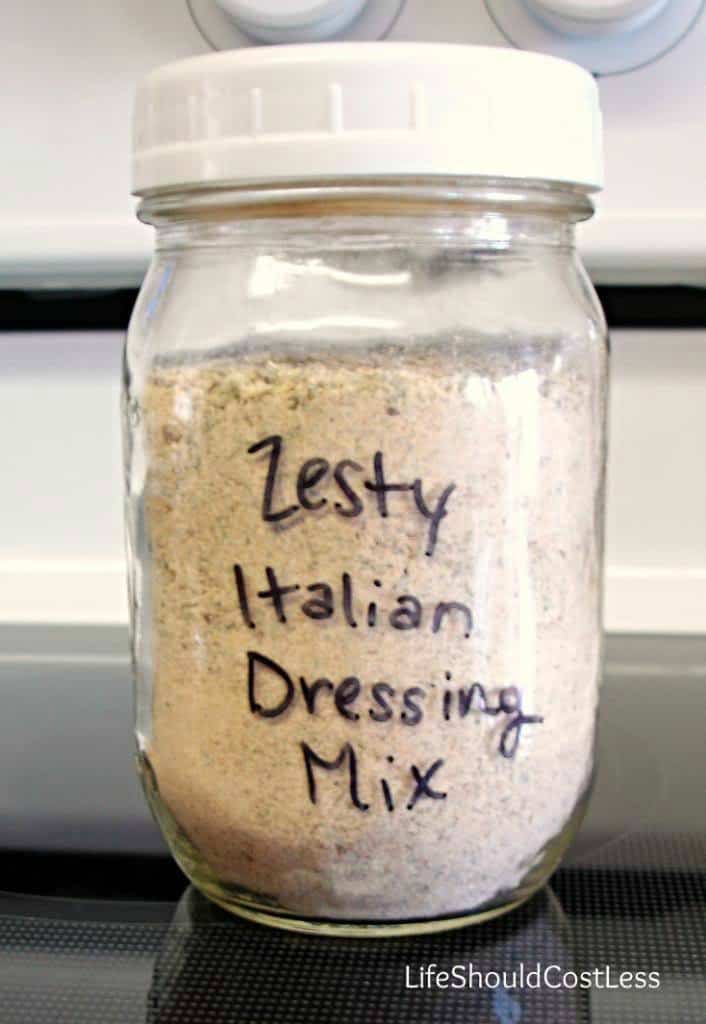 Using dry Zesty Italian Dressing Mix is a great way to spice up your various food dishes or can be used as a dry rub for meat. Or, easily mix it into a tangy dressing.
Ingredients
Dry Mix:
2 T Garlic Powder
1/4 C Onion Powder
1/2 C Dried Oregano
1 T+1 tsp Freshly Ground Black Pepper
1 T+1 tsp Dried Thyme
1 T+1 tsp Dried Basil
1 T+1 tsp Dried Parsley
1 to 2 T Sugar
1 T Salt (I used Iodized Sea Salt)
1/2 tsp Celery Seed
1/2 C Cajun Seasoning
Dressing:
1/4 cup Red Wine Vinegar (original recipe called for white wine vinegar)
2/3 cup Extra Virgin Olive Oil
2 T Water
2 T mixed spice (above spice mix)
Instructions
Layer all of the ingredients into a pint sized jar (may be a good idea to use a wide mouth jar…I struggled to keep the mess contained w/the regular mouth jar). Put a lid on and shake your little heart out (it condenses quite a bit when mixed, otherwise it would fill the jar nearly completely).

Notes
*Make Sure To Shake Well Before Each Use*
Use as needed. Can be used as a dry rub on meats or sprinkle it on veggies.
Make sure mix stays tightly sealed, if you live somewhere humid it may be a good idea to add an oxygen absorbing packet if you will be storing it for very long.
**from some of the reviews I've read from the original version of the recipe, it seems that you may want to add a bit more vinegar for more tang.
I love this dry mix when added to my Zesty Italian Chicken recipe…it's so delicious! You will easily start finding more and more ways to use it if you end up loving it as much as I do. In fact, I need to mix up another batch this weekend because I use it so much.
Thanks so much for stopping by my blog! If you liked what you saw, please make sure to share it via social media!
Other ways to show your support are to follow and/or interact with me on Pinterest, Instagram, Facebook, YouTube, or by Subscribing To My Email List. If you purchase suggested products through Amazon, the cost to you remains the same, but I make a small commission on everything in your cart.
If something was particularly helpful and you would like to donate directly to the blog, you can do so via PayPal, here. I'm a single mom of four, so every little bit helps. Thanks so much! ~Sarah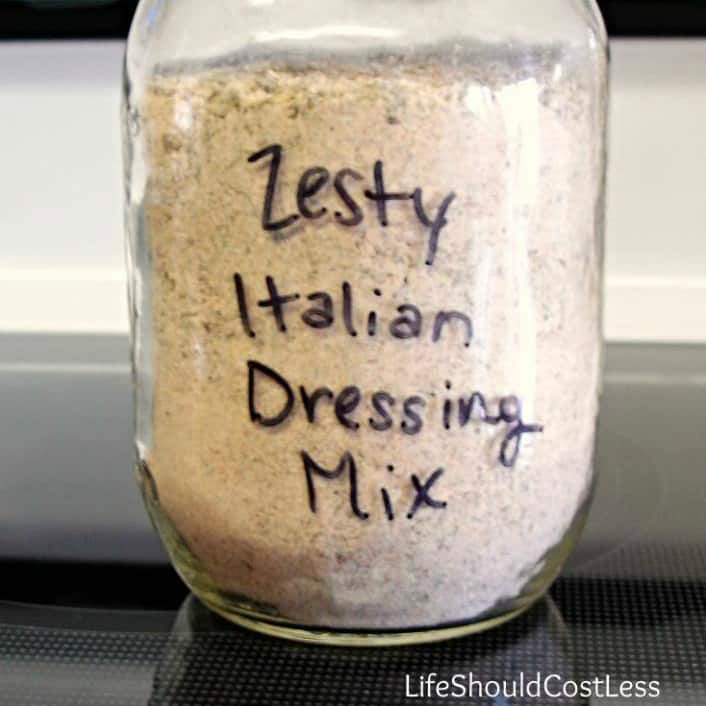 P.S. You may also like my entire Recipes section as well as my Clean Eating section. Here are a few linked pics to check out too!
Here are five of my recipes that you'll also love (the pics are links):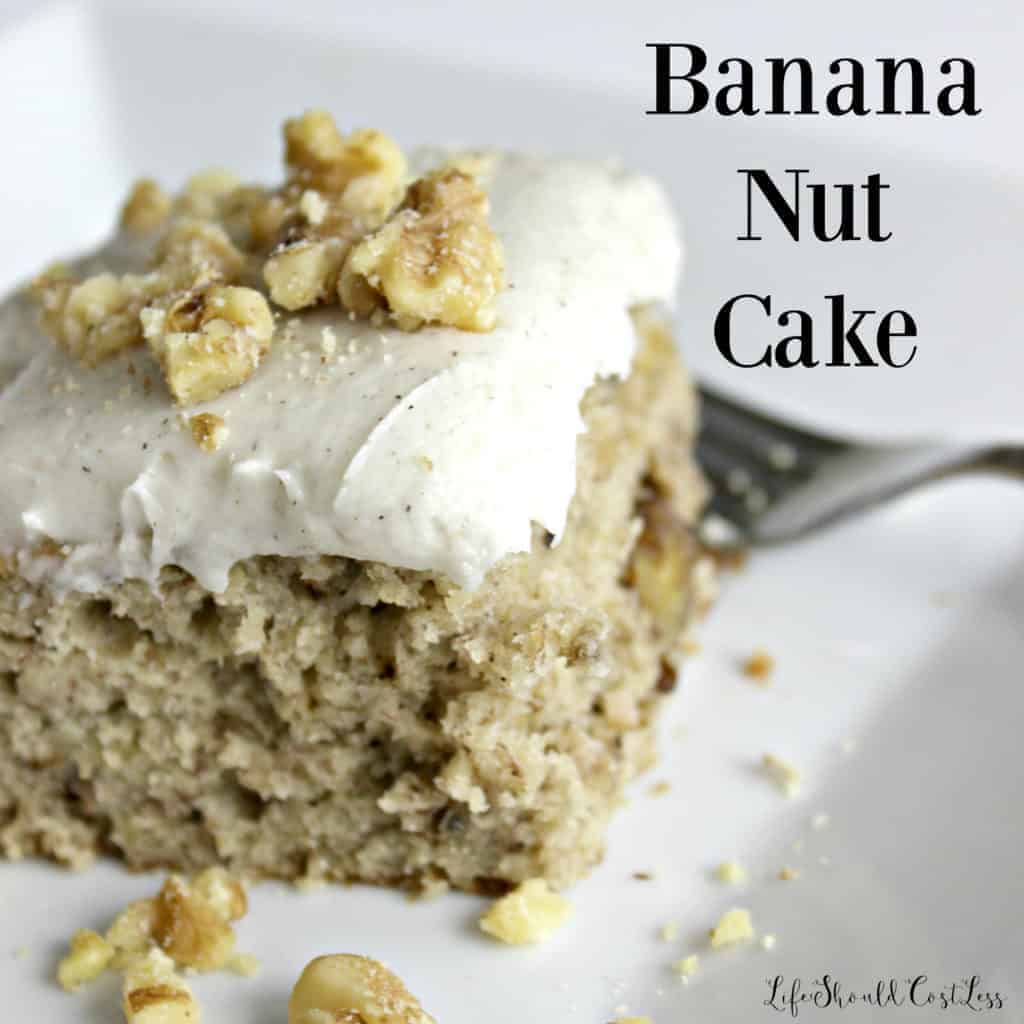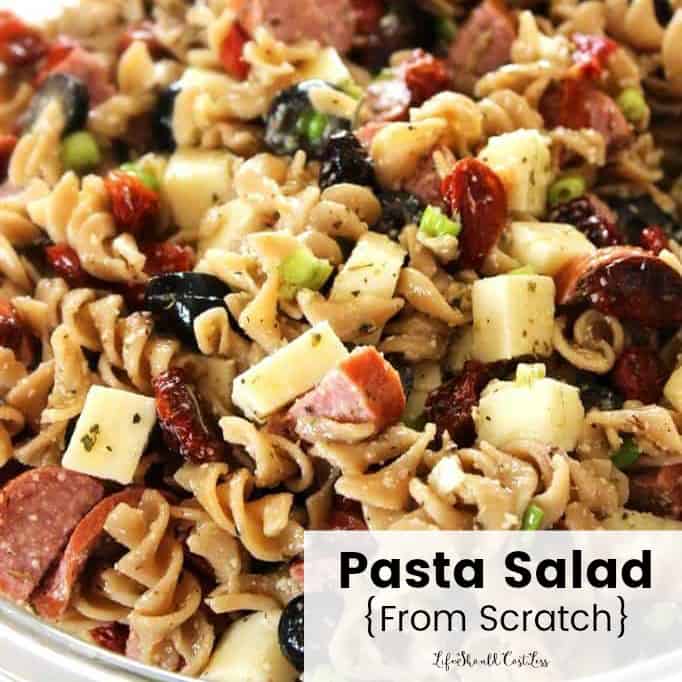 *Reposts: Please note that this idea/post was originally posted to this website on 08/25/2012 but it was in great need of a refresh so it now is more user friendly/shareable and has a free printable recipe card.