You're not going to believe that I have another Main Dish recipe for you already! A few weeks ago I was taking a look at my recipe index and realized just how sad my Main Dish section was looking…it was literally the section with the least amount of recipes (the dessert section dominates the page…oops, how'd that happen…oh yeah, I have a pretty strong sweet tooth) so I decided that I needed to put the desserts on the back burner for a little while and work on getting some of my dinner recipes posted for you all.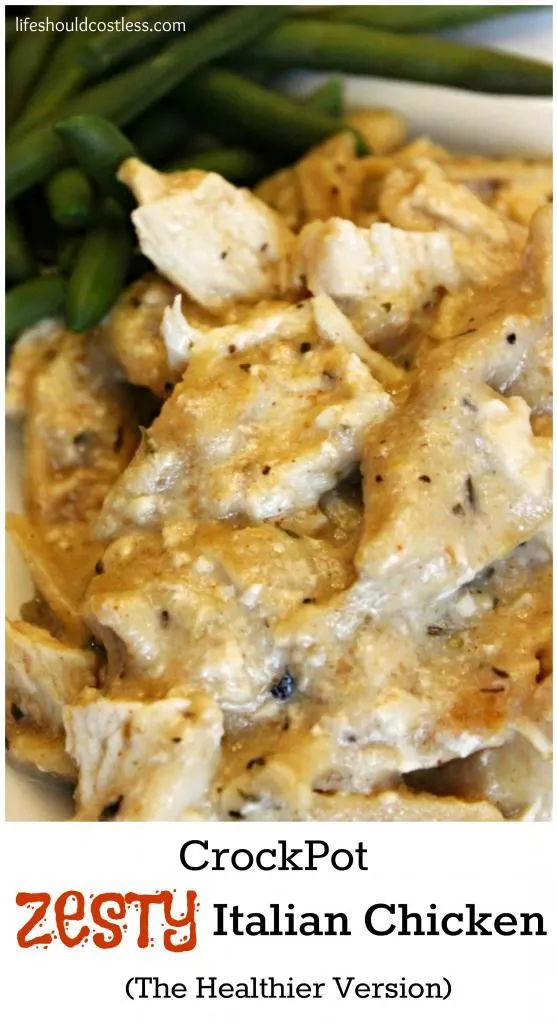 *Hey there, thanks for stopping by my website. This article is super old, so it has been archived as I no longer update it…so proceed if you wish…but it is definitely not my best work. Please stop by my home page, here, and see some of my better content. Thanks! ~Sarah*
I've been working on this particular recipe for a good 18 months or so to make it just as healthy as I'd like it to be, and to not have any funky texture issues due to swapping out the unhealthy ingredients for better ones. It's a good one! When I made this today all three of my girls were begging for seconds and that includes my 4 year old that I usually have a hard time getting to eat. My favorite thing about this recipe is that it is oozing with protein! Between the Chicken, Greek Yogurt, and Whole Wheat Noodles (the noodles alone are like 9 grams protein per serving) there is a ton of protein so it keeps you full for quite a while. I also really love the blend of the spices!
In the bottom of a 6 Quart CrockPot
add the following:
2 T Extra Virgin Olive Oil
2 T Salted Butter (melted)
2 C Chicken Broth (or 16 oz water & 2 tsp Chicken Base)
¼ C Whole Wheat Flour
*2 T Zesty Italian Dressing Mix
Mix well, then add:
3-4 Chicken Breasts
Add the lid and set on HIGH for 3.5 to 4 hours or LOW 6-7 hours. You'll know it's ready when the chicken is well cooked. This is the time to set out 2 C Nonfat Plain Greek Yogurt (covered) so that it is room temp when you need it later.
Once the cooking time is up, remove the Chicken Breasts, chunk the Chicken to your desired size and return it to the Crock, mix well.
Then add:
2 C or 16 oz of Room Temperature Plain Nonfat Greek Yogurt
2 T Flax Meal
Mix well, then add:
1 (12 oz) Package Whole Wheat Penne Pasta
Mix well, cover, and set CrockPot to LOW and let cook for 1 more hour or so. You'll know it's done when the noodles are at your desired consistency. It's ready to serve. It's good with a fresh Green Salad or cooked Green Beans.
*I like a fair amount of spice. Thankfully, my kids do too. It may be a good idea to start with 1 T of Zesty Italian Dressing Mix the first time you make it and then add more once you've taste tested it.
For some photos and more instruction on the process, keep reading: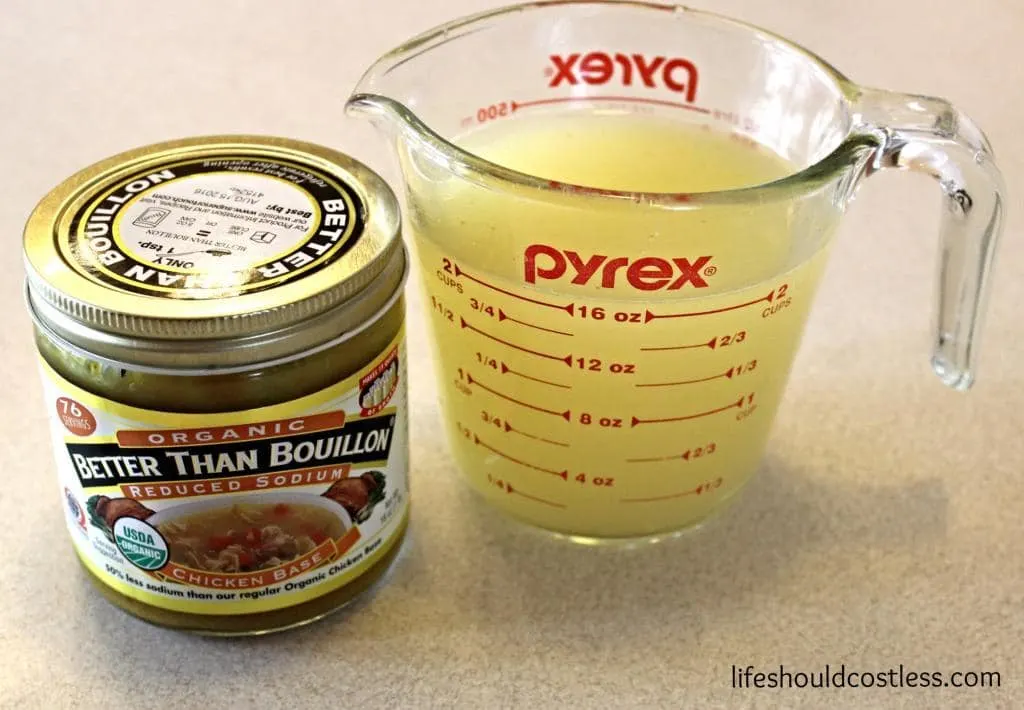 I use Chicken Base instead of Chicken Broth, I get mine at Costco in the baking aisle, but you can also find it
here
. It's much lower in sodium, doesn't come in a can, and is organic.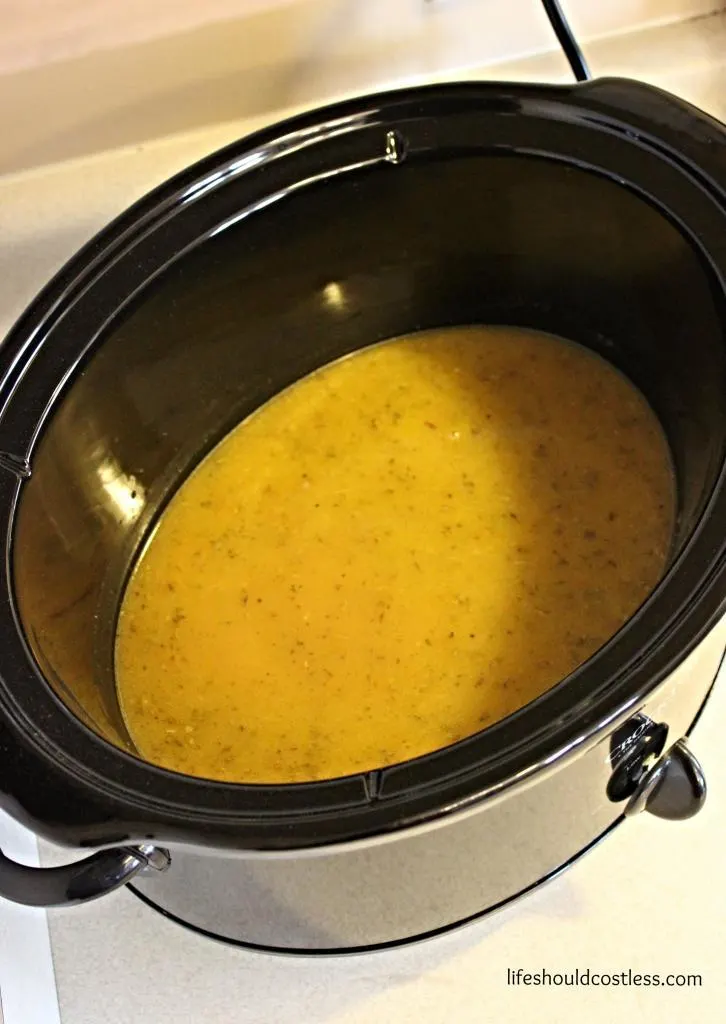 Here are the first five ingredients added together. I use a whisk to mix it well. For this part, I use
my Bulk Zesty Italian Dressing Mix
. This recipe is actually why I make the mix in bulk…so I can make this any time I want!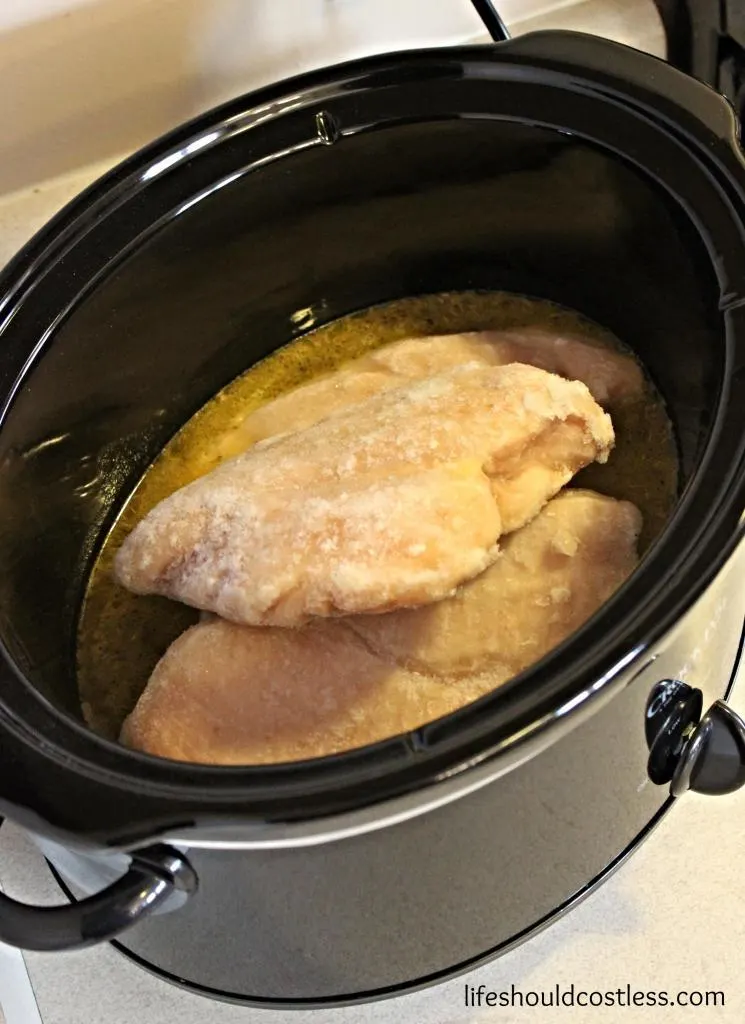 With the Chicken Breasts added.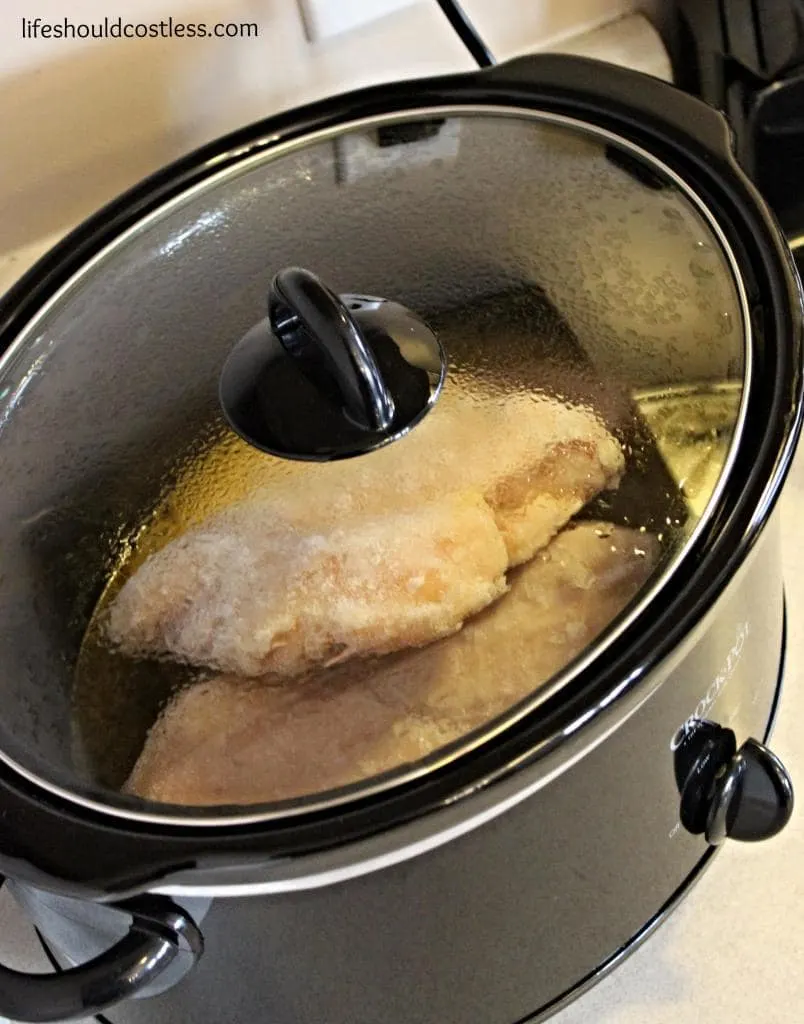 Here it is covered and set on High.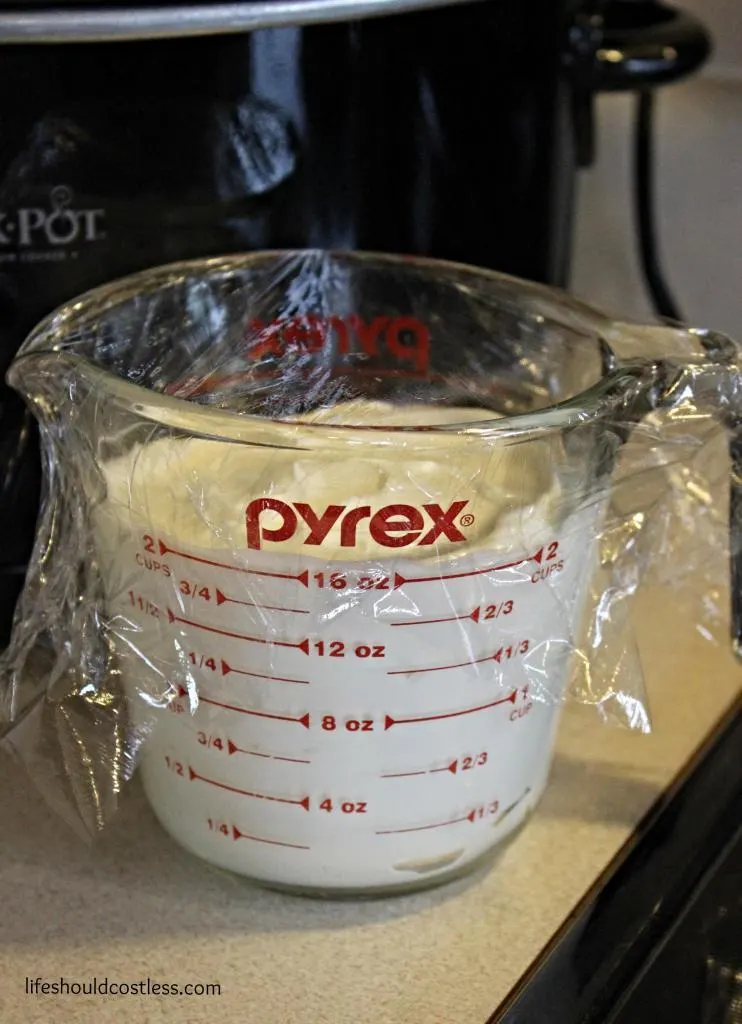 Greek Yogurt is really finicky and likes to curdle when you add it to hot things. That is why this part is crucial to make sure that it is room temperature so that it won't have such a shock when you add it to the CrockPot.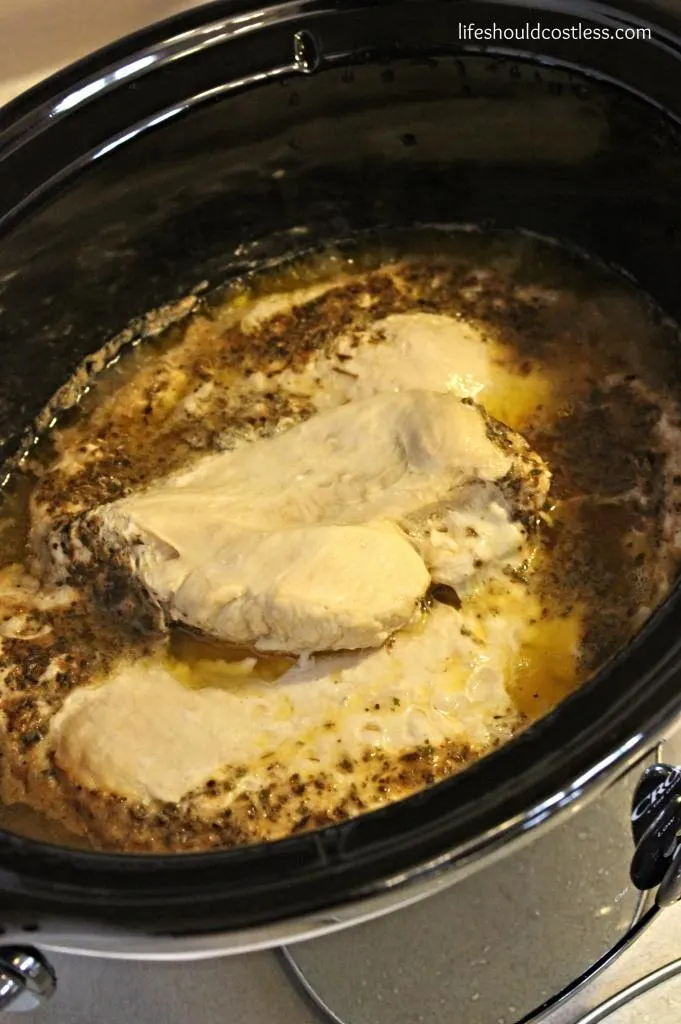 Here are the Chicken Breasts. This is how they should look when they are done cooking.
The Chicken is chunked up to my desired size.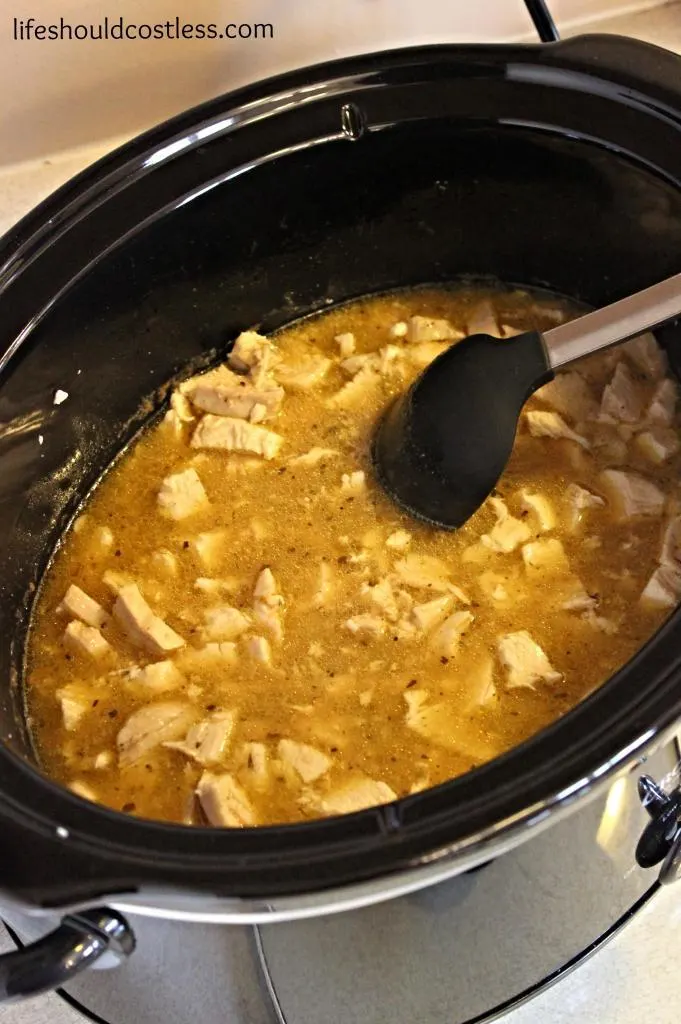 Then mixed back in.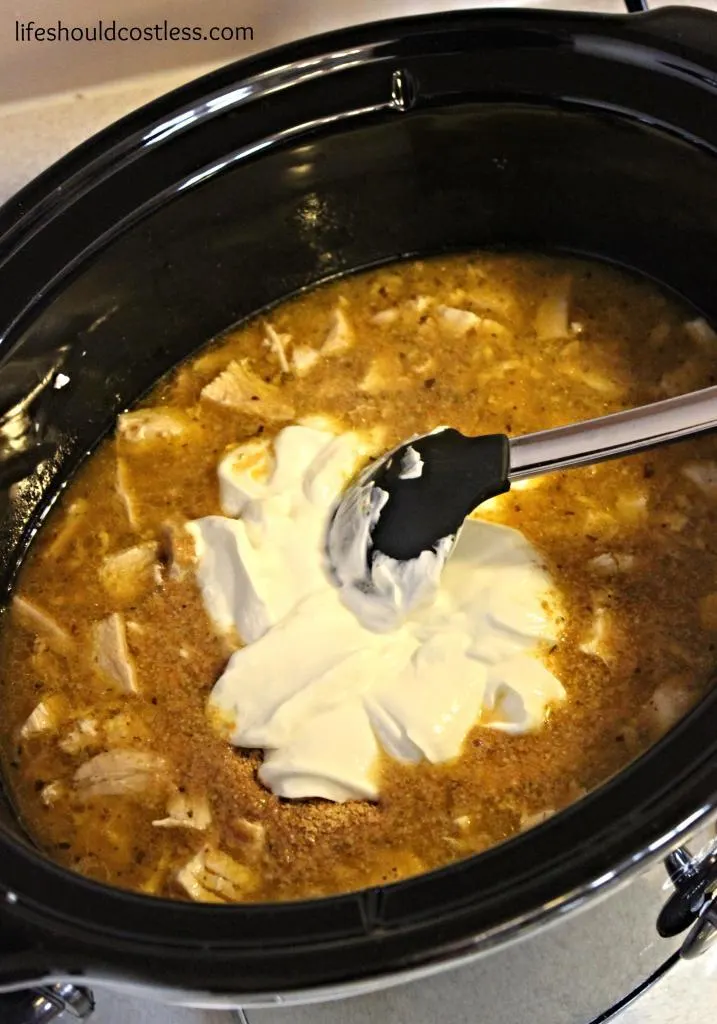 Here is adding the Flax Meal and the ROOM TEMPERATURE Greek Yogurt.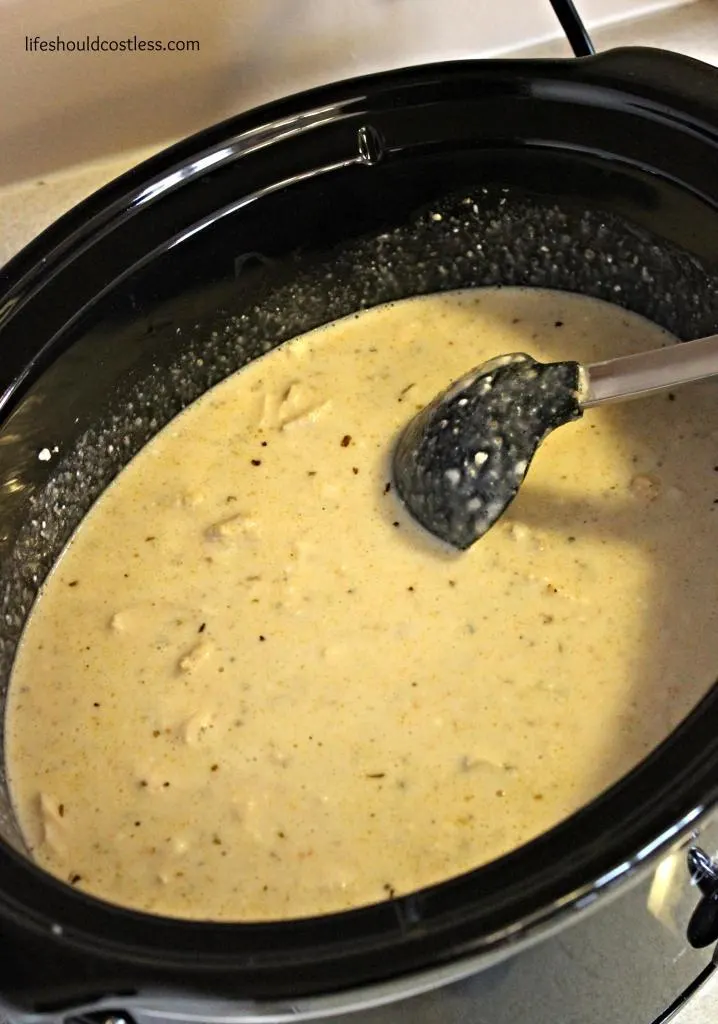 It's all mixed in.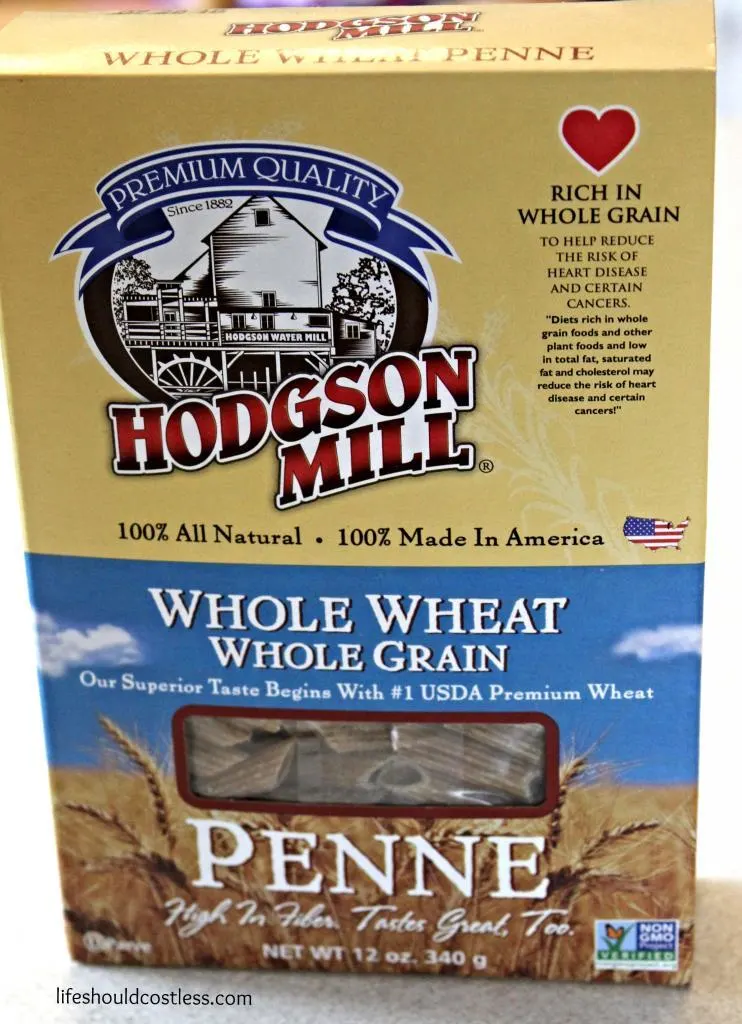 These are the noodles that I use. I buy mine at Winco, but you can find them
here
if you don't have a Winco nearby.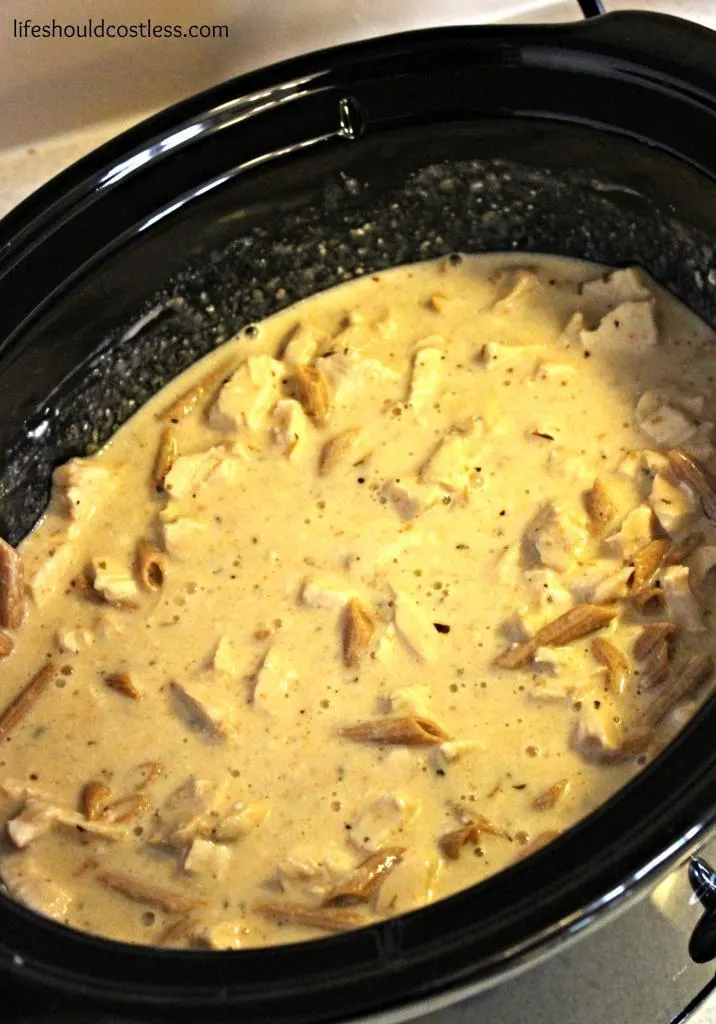 The noodles mixed in.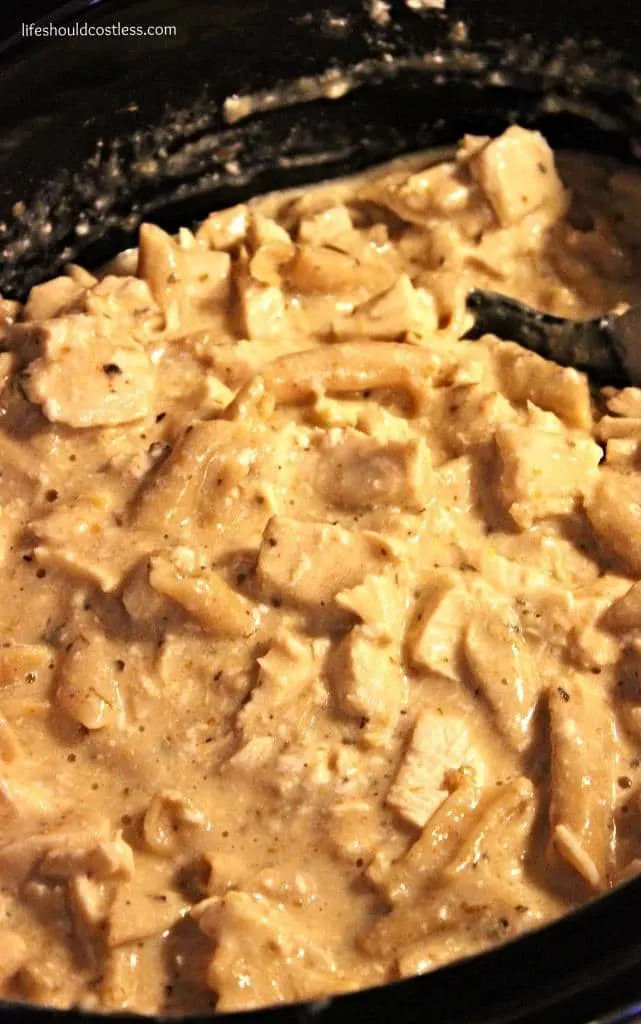 What it looks like when it's done! It's so good!!!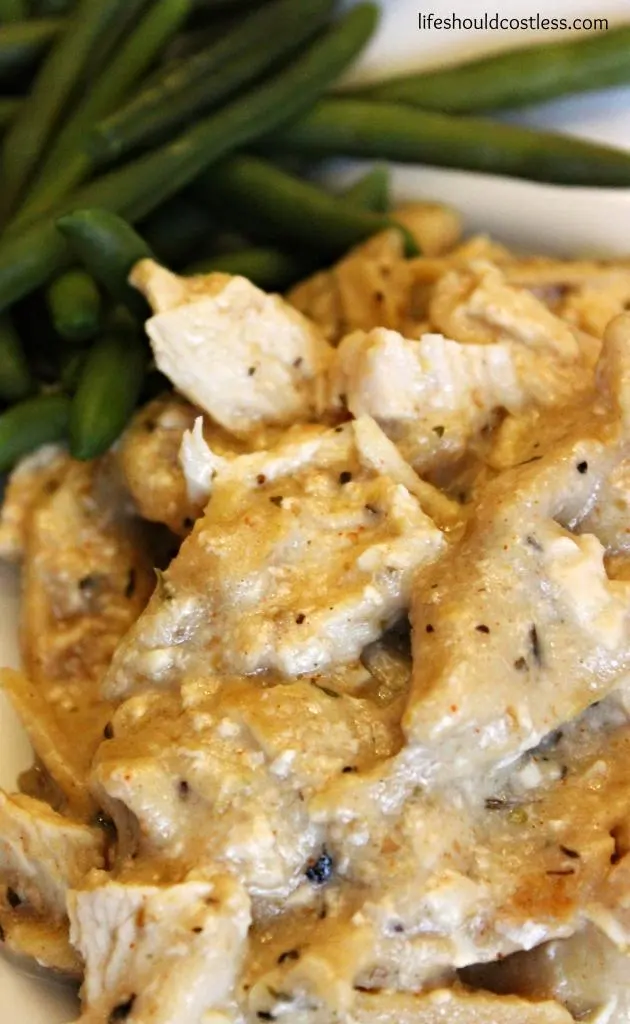 If you love this recipe, make sure your share this post! Thanks~Sarah



Here are a few recipes you may also like: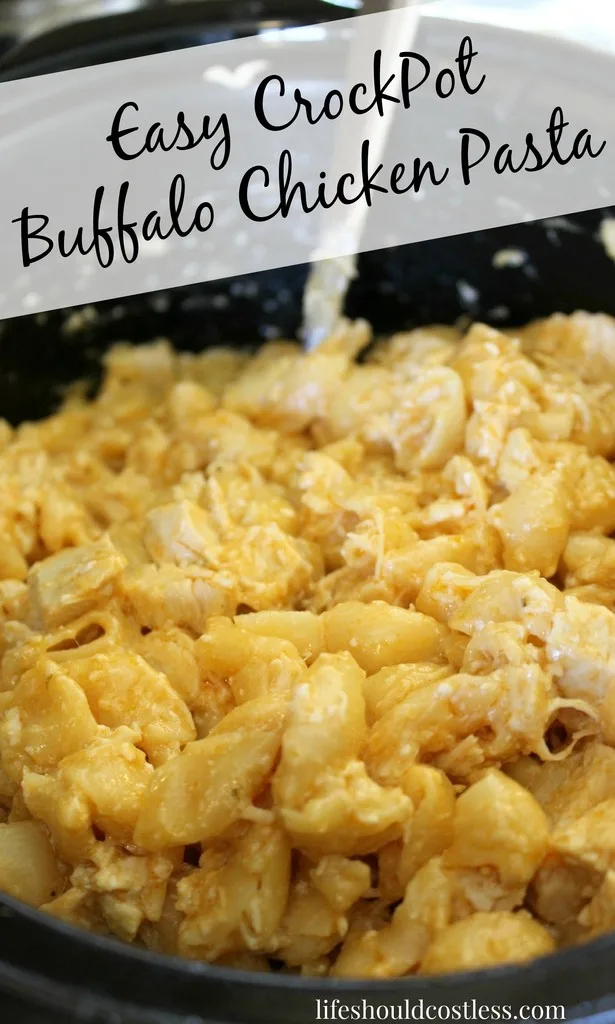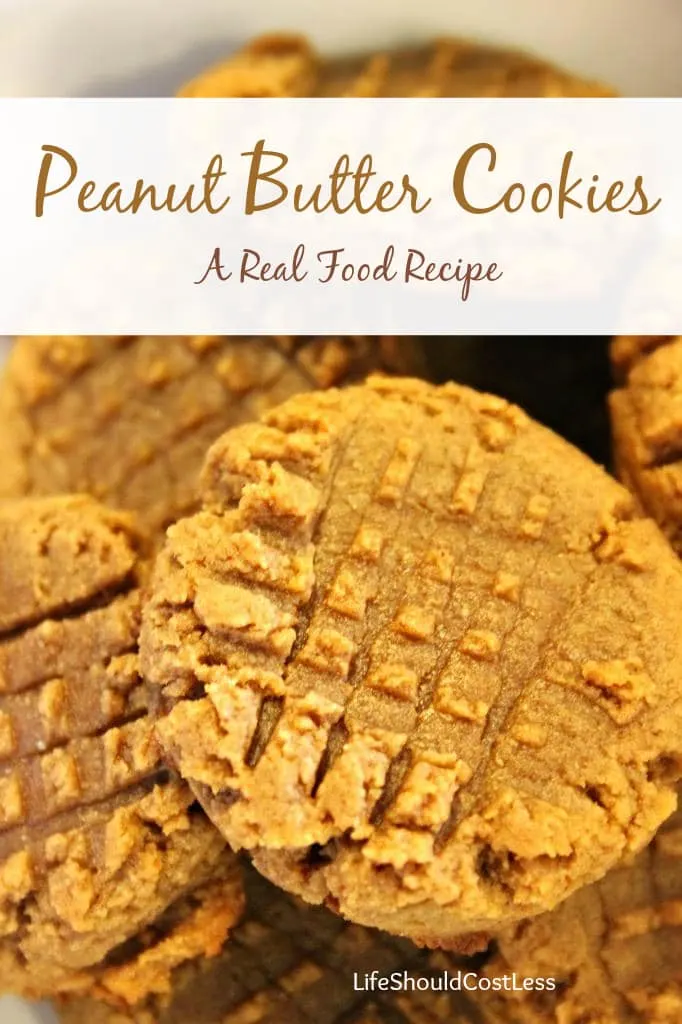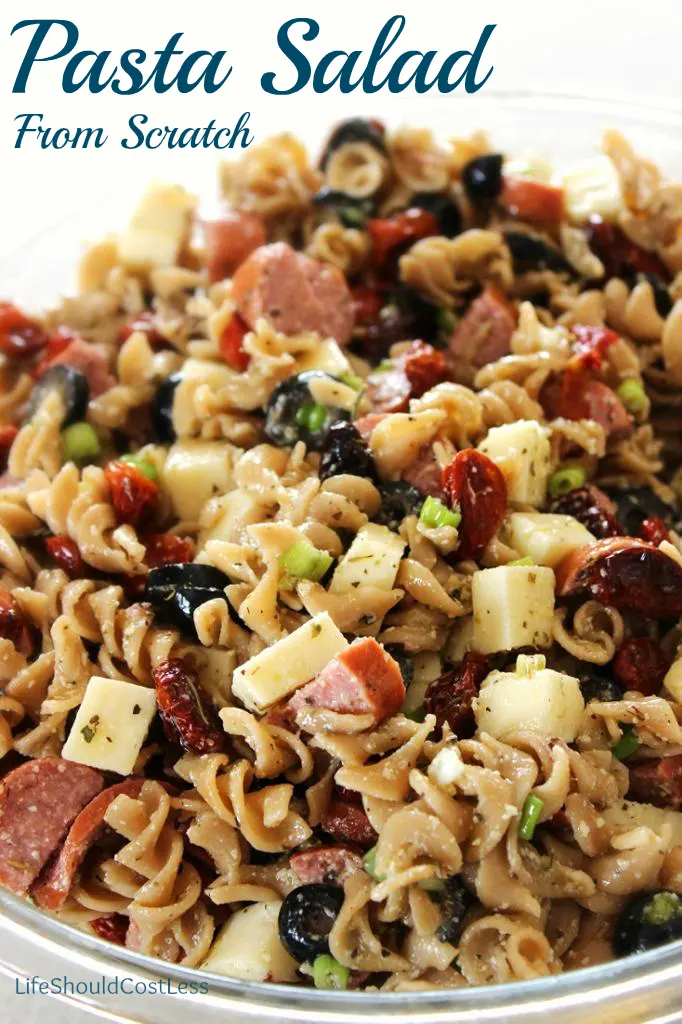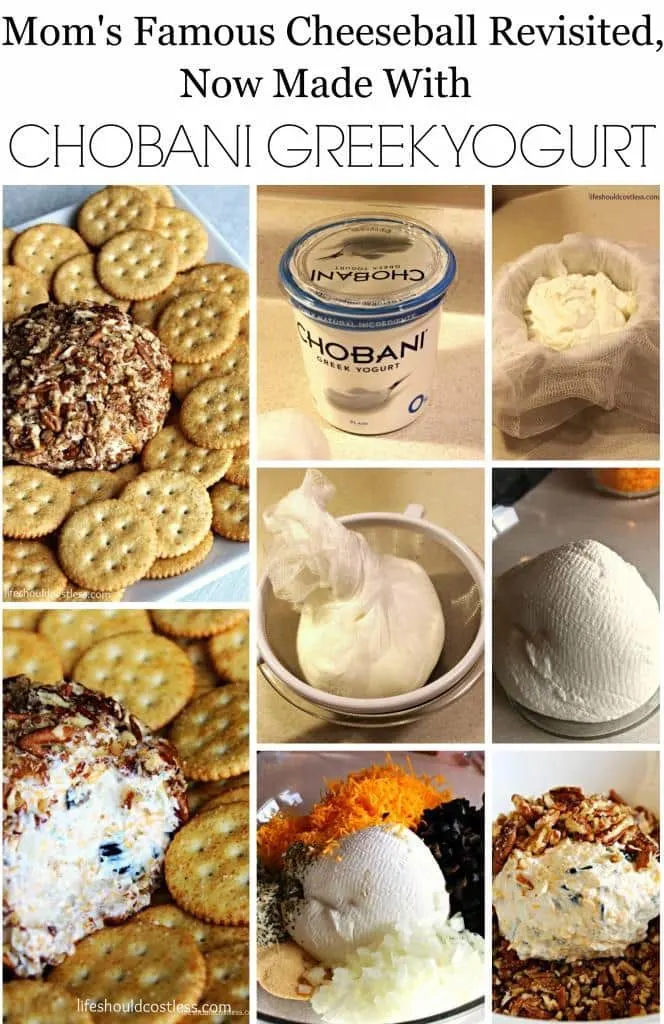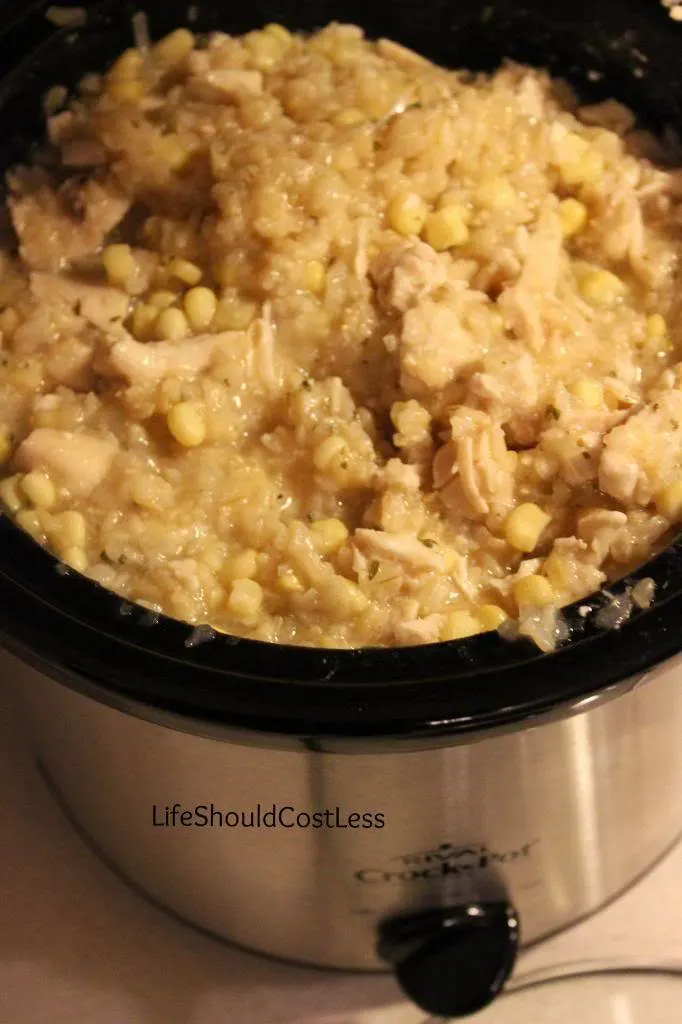 Cheesy Chicken And Rice, A Healthy Slow Cooker Recipe