Are you in need of a quick and easy meal idea that is not only low carb, low calorie, high protein, high fiber, but also super tasty AND keeps you full for hours? It almost sounds too good to be true right? You can now look no further because these High Protein/Low Carb Egg, Cheese, and Meat Pockets are exactly that! You can't beat a meal that takes less than five minutes of prep and could easily be made when camping, or in a kitchenette or dorm room…talk about a super simple recipe!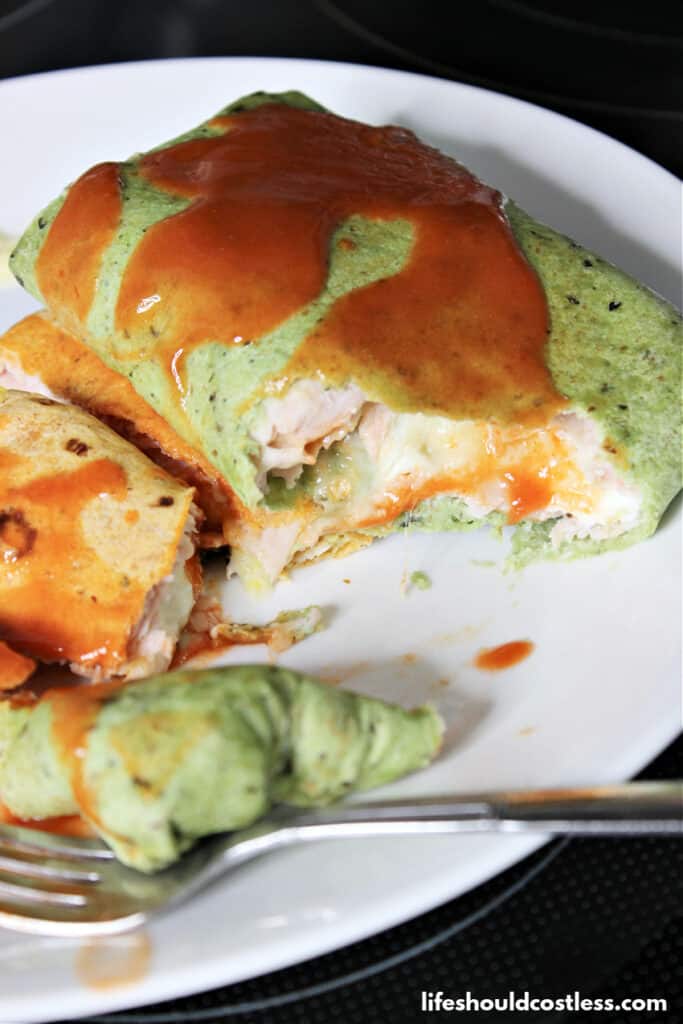 Maybe most of you are not aware, but I have lost an extreme amount of weight, mostly in the past year… and by extreme, I mean that I went from a size 2XL tops and size 18/20 bottoms in women's US sizes, and now I am wearing small/medium tops and size 2/4 bottoms… so it was a loss of well over 100 lbs and I am still a ways away from my final goal of where I want to maintain.
That being said, before I dive into my fitness section that I am going to be blogging extensively about, I thought that I would share with you guys one of my fitness secret weapons…my favorite easy recipe that keeps me on track with my daily fitness goals.
This High Protein, Low Carb Egg Recipe keeps me full!
I literally eat two to four of these every single day and they keep me full for HOURS at a time! That is because they are both high protein and high in fiber too. The best thing about them is that you can switch them up a bit to suit your tastes/dietary restrictions (by changing which meats and cheeses you make them with) so I'm betting that they will quickly become part of your healthy lifestyle routine.
Here are a few shots of this yummy meal (there is also a silly video in the recipe card to show you how to make these)… I know, I know, I'm nowhere near a professional photographer/vidographer, but I do my best.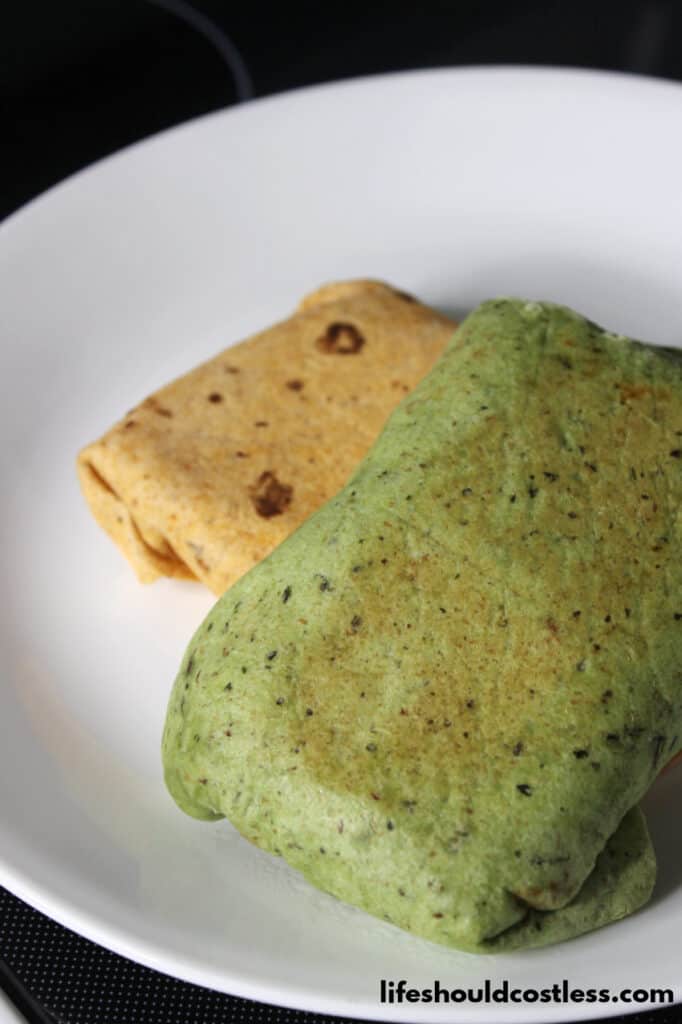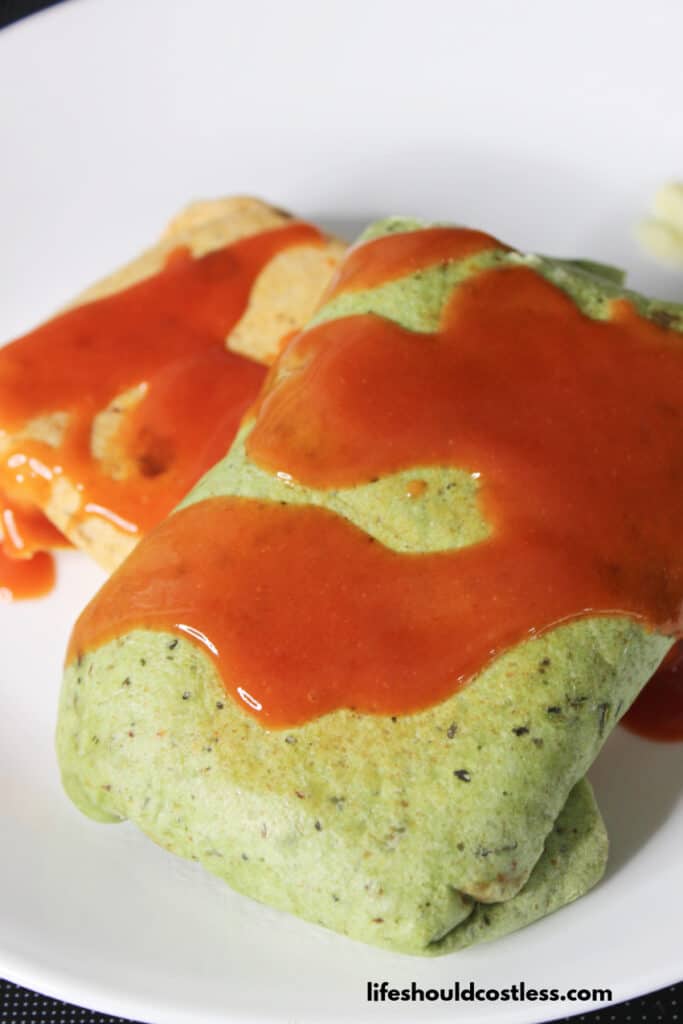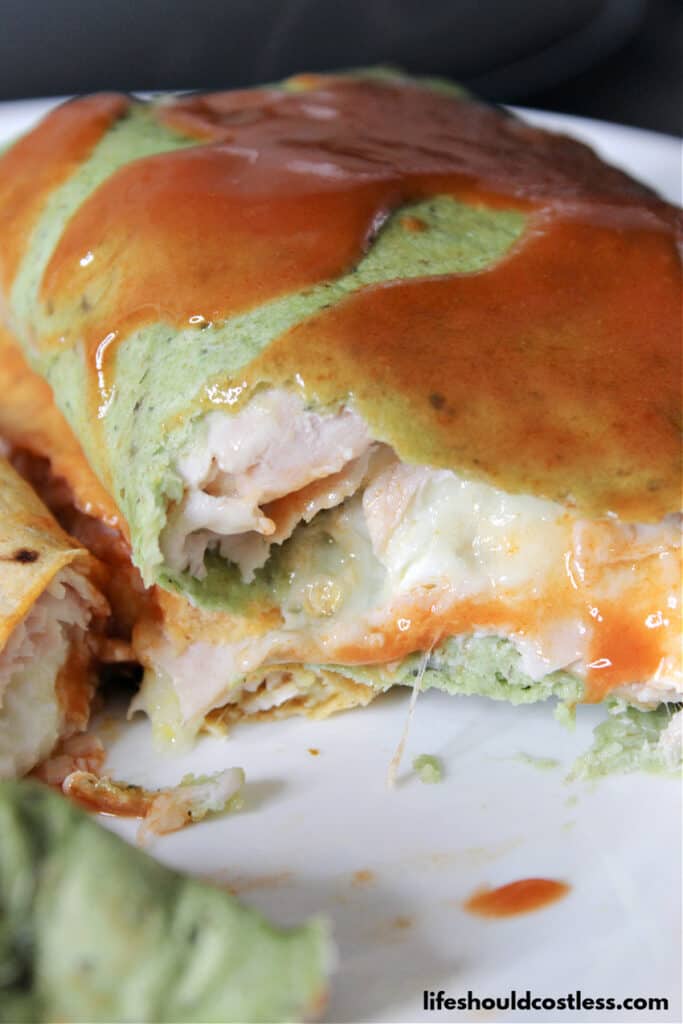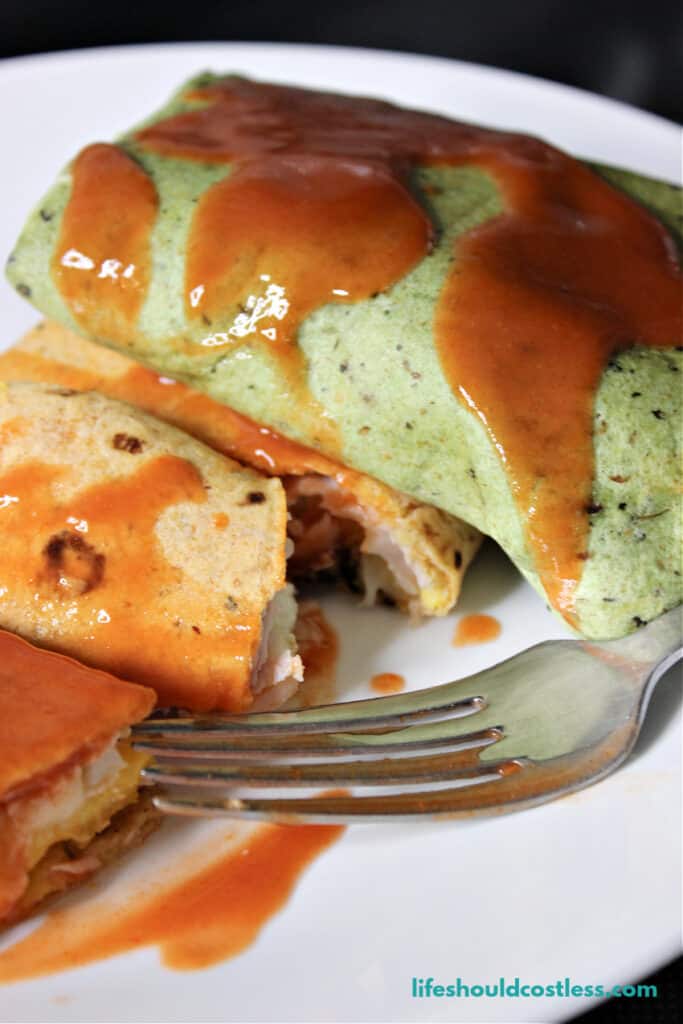 What to make with Ole Mexican Foods Extreme Wellness Tortilla's?
Yield: 1
High Protein/Low Carb Egg, Cheese, & Meat Pockets Recipe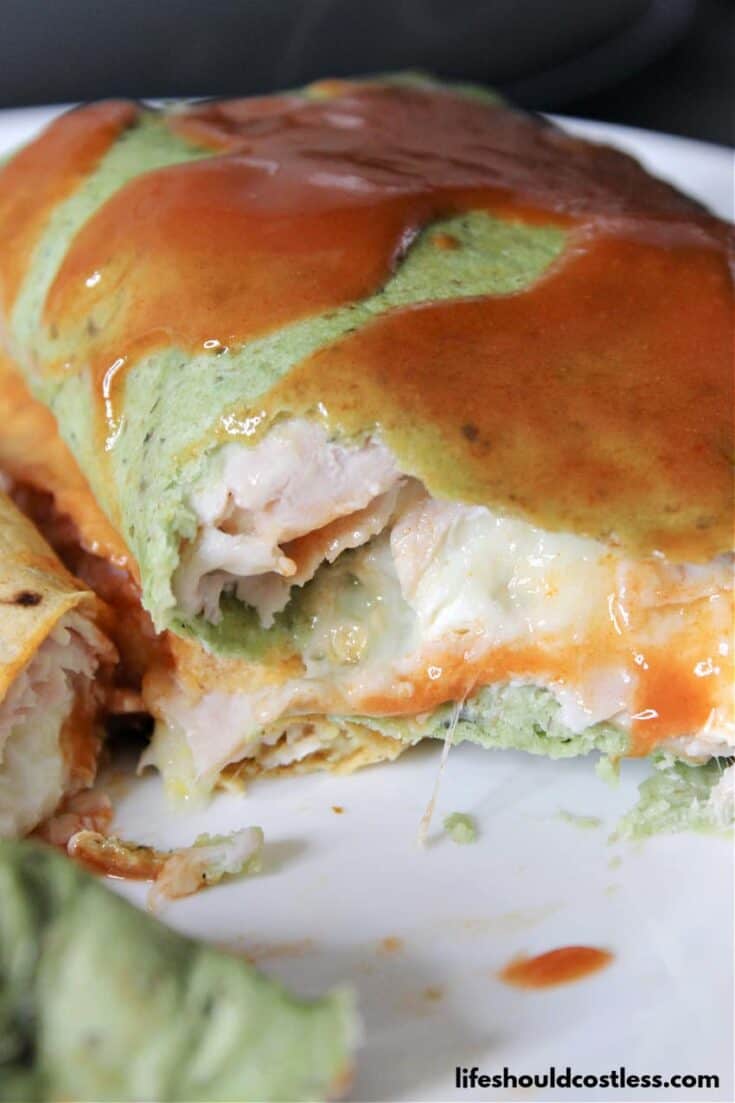 Need a quick and easy meal idea that is low carb, low calorie, high protein, high fiber, super tasty, AND keeps you full for hours? Then look no further because these High Protein/Low Carb Egg, Cheese, and Meat Pockets are just the ticket. Nothing quite like a meal that takes less than five minutes of prep and could easily be made when camping or in a kitchenette...talk about a simple recipe!
Ingredients
1 Ole Mexican Foods Brand Extreme Wellness Tortilla
3 Slices Hillshire Farms Naturals Slow Roasted Turkey Breast
1/4 Cup Part Skim Shredded Mozzarella Cheese
1 Large Egg
Salt & Pepper
(optional dried peppers)
Instructions
How to make the best high protein, quick meal with eggs:

Preheat Oven to 350 degrees.
Cut tin foil to about 12 inches in length, or use a foodservice foil sheet.
Spray foil with cooking spray.
Place tortilla on the prepared foil.
Add the turkey to the tortilla in a line across the center.
Place the shredded mozzarella cheese in the center of the turkey and then hollow out a hole in the middle.
Crack the egg into the "hole" in the mozzarella.
Salt & Pepper to taste.
If desired add dried peppers or mushrooms.
Wrap/fold the tortilla around the contents and then wrap the whole thing with the foil the way you would a "hobo dinner". Place on a baking sheet and put in the oven for 20-25 minutes, time depends on how runny you like your eggs.
Serve with ketchup or hot sauce.
Nutrition Information
Yield
1
Serving Size
1
Amount Per Serving
Calories

260
Fiber

11g
Sugar

12g
Protein

29g
These caloric amounts are automatically estimated by a plugin on my site and should be treated as an estimate.
These Pockets are hands down the best and fastest low carb, high protein meal out there…When I make mine, I like to sometimes add some dried bell peppers or mushrooms for a little bit of variety… (keep in mind that dried bell peppers are actually pretty spicy if you decide to do that too). Plus, I really just like to keep my food "muy caliente".
I realized several months back how many calories I was eating being kind of a "Ketchup Freak" so I ended up cutting ketchup nearly altogether and now use Frank's Red Hot Sauce in place of Ketchup on almost everything… it both moistens dishes, but also gives it an extra kick…and that kick just happens to be zero calories per serving, so I sometimes douse my Egg, Meat, and Cheese pockets with it.
How to save money on a high protein/low carb diet?
My best tip for making these on the cheap is to buy your ingredients in bulk… I suggest getting your foil, meat, eggs, and cheese at Costco, and then I buy my tortillas at Walmart, or if you can't find them at your local Walmart, you can get them on Amazon, here. The tortillas, meat, and the cheese all freeze really well so it's easy to always have the ingredients on hand.
That is really all that I have to share with y'all today. Please keep in mind that I got the original recipe for these from tiphero.com and I played with the ingredients to make a "lightened up, lower fat, higher protein, higher fiber" version so that it would suit my needs to hit my fitness goals so hopefully some of you will like the lightened up version as much as I do.
Please make sure that if you like this recipe to share it via social media, it would really help me out. Thanks so much for your support! ~Sarah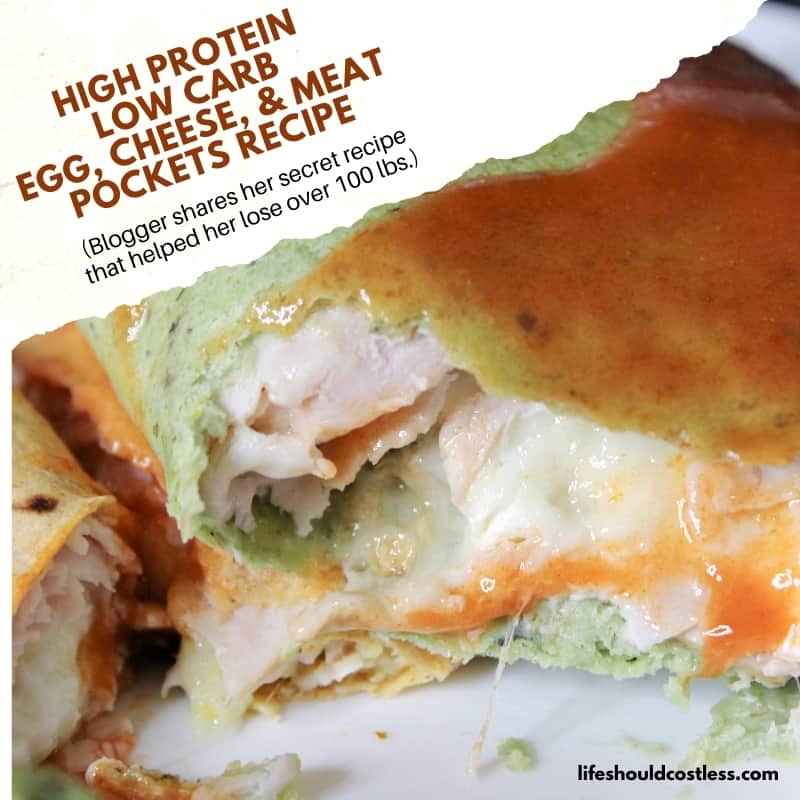 Oh, don't forget to subscribe to my email list (found here). Also, if you would like to learn how to follow along or really show your support for this blog, go here.
P.S. My fitness section should be up and running soon, so please make sure to stop by and learn how I was able to finally overcome binge eating disorder, and to get my health back on track…I guarantee that no matter what fitness level you are currently, I have something within the series that will make you life so much easier!
Here are several of my other high protein recipes that you're going to want to check out:
For those of you that would also like another option for a "pinnable" image on Pinterest, here you go…thanks again so much for the support!