Have you ever put something off for a good amount of time because you thought that it would simply just cost too much to even be a possibility? That is the biggest reason I've been putting off getting a "fancy" family portrait on the wall, but I figured out a way to get it done for a fraction of what I thought it would cost (it was only $40 total for the frame and a 16×20 canvas print). Which is what I am sharing with you today.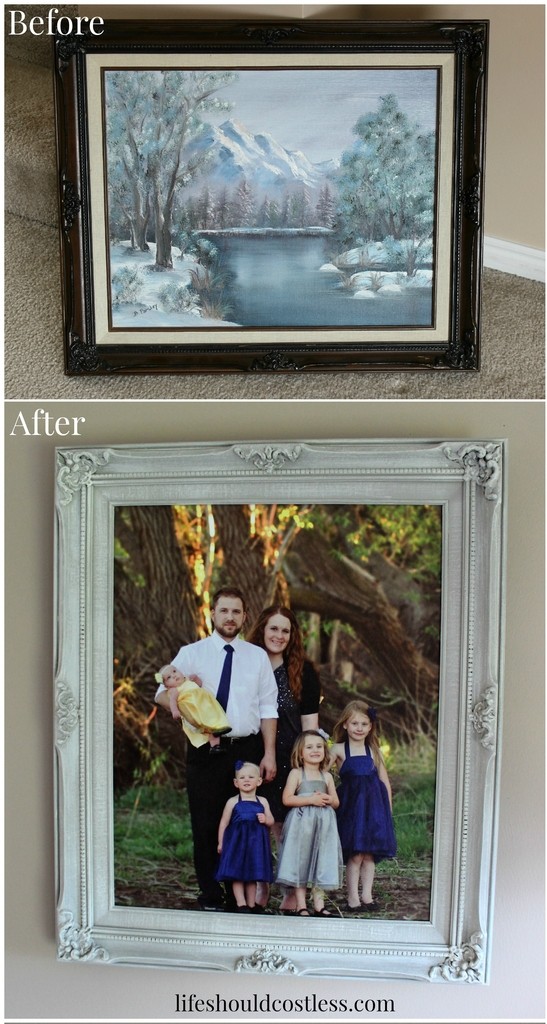 I found this painting on the classifieds a while back for $10. I fell in love with the frame, which is the whole reason I bought it, but the painting was fun to have around until I got around to doing this project.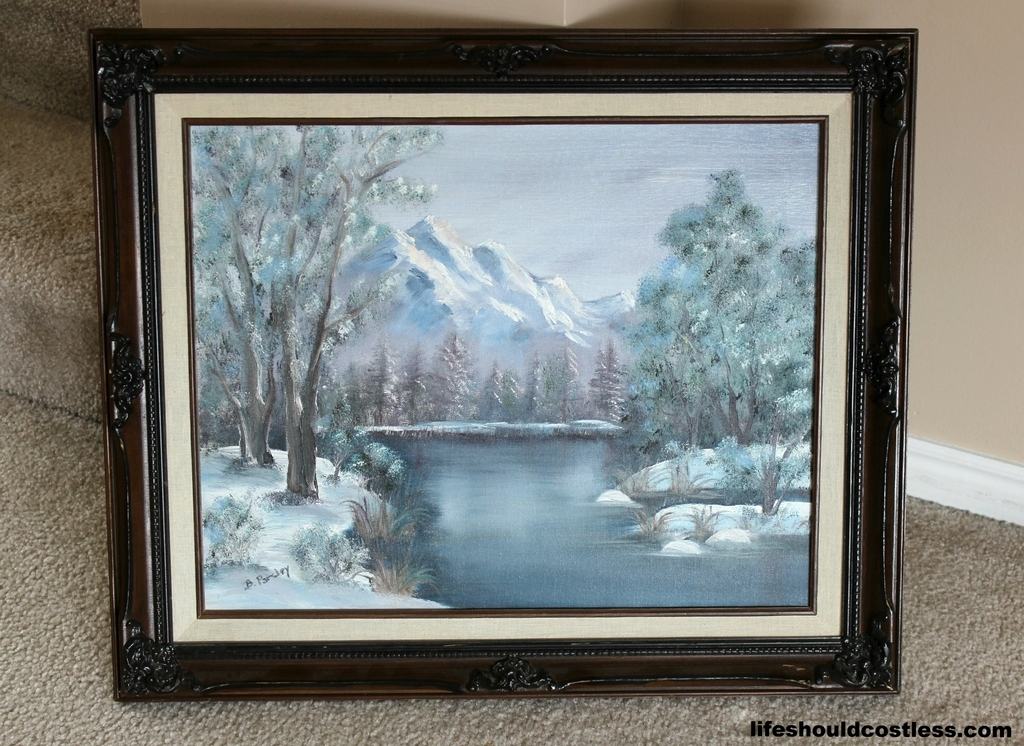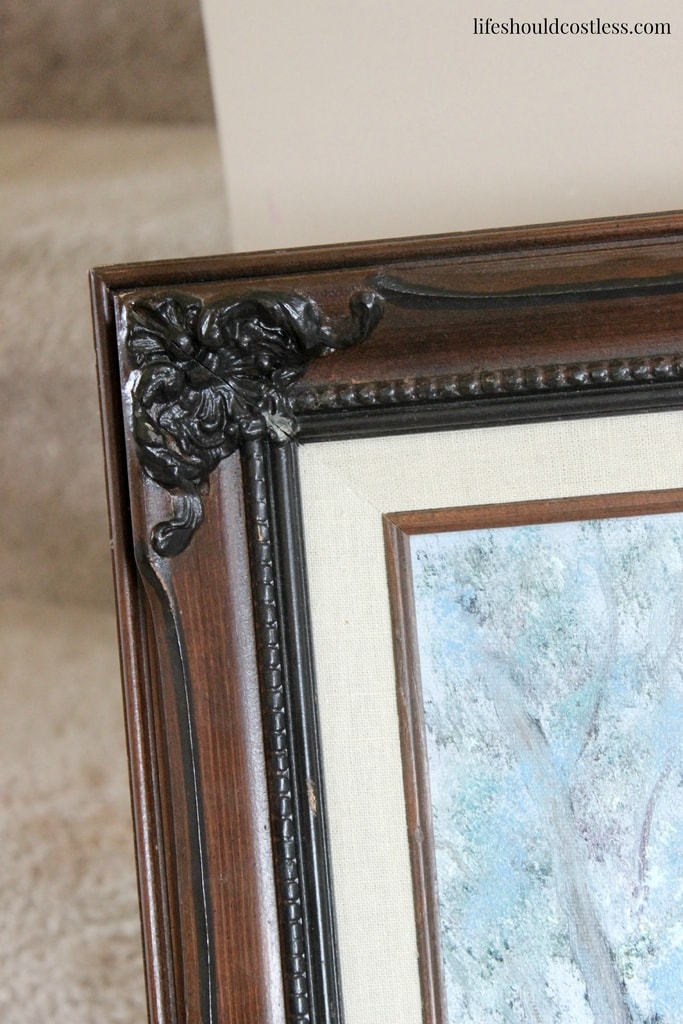 By buying the frame first, I was able to save a ton of money! All I had to do was paint it, wax it, and then attach my canvas print. The paint was leftover from a previous project and so beyond the $10 for the frame, I was able to use a coupon code on photobucket.com to get the canvas print, shipping included, for $30. Yep, $40 total and I now have a "fancy" formal portrait hanging in my "formal" living room. Maybe one day I'll get around to buying a couch for that room… I've found there is a very thin line between being a minimalist and just looking poor so I'm working on changing that… I just hate spending money on what I consider the little things.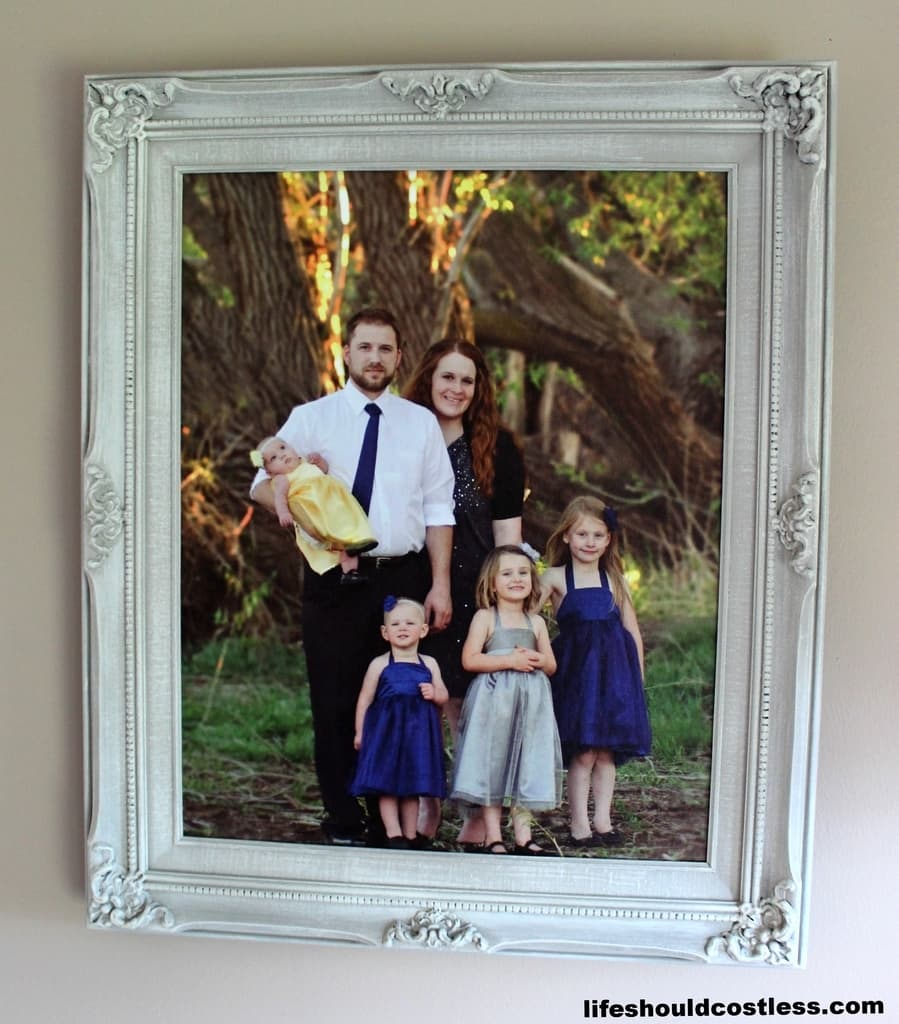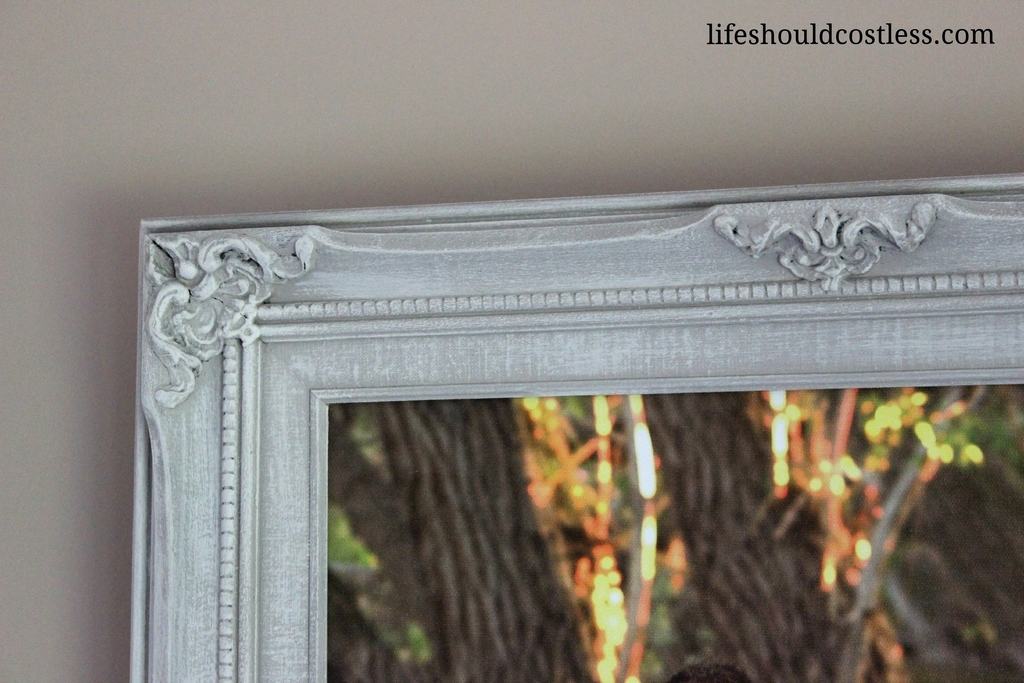 In case you are wondering how I achieved this look, I did the following to the frame:
Two Coats of this color.

Followed by dry brushing with this color.

Followed by this wax.


I let it cure for several hours and then reattached it to the frame. The original painting had been held on by staples, but my staple gun wouldn't work on it for some reason so I ended up using these heavy duty glue dots
around the edges of the canvas (also left over from a previous project) and it is holding up great! No pun intended ;). I also just re-used the original hanging hardware, but moved it around on the frame. This is one of those projects that finally makes me excited to go into that room. Slowly but surely this place is feeling more like a home. ~Sarah
Follow along:



You may also like: