Living my life, all while raising four kids means that I have to get creative with the budget sometimes. I have found that a frugality mindset in general is more than just saving money here and there , it is also a lifestyle that can take time to learn and adapt to. This is why I dive a little deeper and teach you how to live a frugal life.
If you want to live a more frugal life (learning to stretch those dollars as much as possible), it's always a good idea to change up your daily routine to save money. With these simple tips/tricks, you'll be able to adjust your routine to become more frugal throughout your daily life.
Tips for being frugal:
Here we go, here are some of my best frugal living tips and tricks that I can think of.
---
Ways to save on food when you're learning how to live on the cheap:
Food is probably one of your biggest unavoidable expenses. So, it makes sense to focus your efforts on cutting back your grocery budget when attempting to change your routine to save some money. There are a variety of ways to save on food to be more frugal.
These easy frugal living tips will help you slash your food budget:
Meal planning. I consider meal planning one of the easiest but most effective ways to cut back on your grocery spending is to plan ahead. Take the time to meal plan. I promise it will help you save money. You will know exactly what you need to purchase at the grocery store, which helps prevent costly impulse buys while you're shopping. Meal planning involves mapping out all the meals your family will eat for the week in advance. After planning your family's meals, make a list of all the ingredients you'll need to make those meals. Stick to the list when you're shopping. It will help avoid unnecessary purchases, then don't return to the grocery store until the following week.
Shop your pantry. Another simple way to reduce the amount of money you spend on groceries is to use the food you already have at home before buying more, or using it before it expires and goes to waste. As you plan your meals for the week, take inventory of the items you have in your fridge, freezer, and pantry and come up with creative ways to use those ingredients. After you have a plan, head to the grocery store to pick up your short list of items you'll need to fill out the meals but don't already have at home.
Cook from scratch. While buying prepackaged meals and snacks may make things a little easier, making things from scratch is a tried-and-true frugal living tip. Purchasing basic pantry ingredients, like flour and sugar, is much cheaper and cost-effective than buying premade products. Plus, you get the added benefit of knowing exactly what's in the food you're feeding your family each day…which to me provides a lot of peace of mind as well.
Grow your own food. Another traditional concept of frugal living is becoming self-sufficient. Similar to cooking from scratch, growing your own food is an easy way to save money at the grocery store. Plant a garden in your backyard filled with vegetables and herbs your family enjoys, then skip buying the produce at the store to save a little money on your grocery bill.
Develop some self control in eating. This is totally the pot calling the kettle black here (I'm a roly-poly myself…lol), but overeating is actually one of the top ten most expensive habits that a person can have. Getting a handle on our eating helps us get a handle on our grocery budget too… it's good motivation to battle the bulge when funds are low.
Frugal family living:
Frugal living tips for shopping and living on the cheap without coupons.
While spending money on groceries is a big expense, there are other necessities your family will need throughout the year, from clothing to toiletries. Luckily, there are a few simple changes you can make to your routine to help you cut back on your additional shopping expenses, too.
Buy things secondhand. When shopping for clothing and toys for your family, the best way to save money is to purchase secondhand items. You can often find high-quality secondhand clothing and children's items at thrift stores, yard sales, and online classified ads, like Facebook Marketplace or Craigslist. But don't limit yourself to shopping secondhand for just clothing and children's items! You can find amazing deals on home décor, furniture, housewares, and entertainment items, like games and movies, at secondhand stores too.
Earn cashback. If you plan to purchase items from a traditional store, be sure you check for cashback opportunities. Sites like Rakuten or apps like Ibotta help you earn cashback on things you're planning on buying.
Purchase only the necessities. While all these shopping tips are helpful when living frugally, the most important tenant of frugal living is to only purchase what you need and reuse the things that you do have until you absolutely have to replace it. *Remember that all the deals and sales in the world don't save you money if you didn't need that item in the first place.
How To Be Frugal When Choosing Your Entertainment.
Living a frugal lifestyle doesn't mean you don't get to have any fun! You just have to be a little more creative when finding cheap or free entertainment options.
Whether you're looking for a frugal date night idea, or a fun way to spend the weekend with your family, there are a variety of frugal entertainment options to choose from.
Check out the local public library. Your local library has a variety of amazing entertainment options available to your family for free. Get a new book, check out a movie, or enjoy some family entertainment all free of charge. Just remember to return them in a timely manner so that you don't get any late fee's…but it's easy to set a reminder in your phone to return things on time.
Cut the cable. Having a cable bill is so expensive! Especially if you have a lot of added on channels on top of a basic bundle. While cutting your cable may seem like you're taking away entertainment, there are so many ways to enjoy your favorite television shows without the pricy cable bill. Whether you purchase a digital antenna to get free TV or subscribe to Hulu or Netflix for a fraction of the price of cable, your family can still get all their favorite entertainment without the need for a cable subscription.
Stay in. If you don't have money to go out, make staying in a little more fun. Host a movie marathon with DVDs/Blu Ray's from your own collection, have a family game night with board games you already own, or create a fancy restaurant in your dining room and cook a delicious meal with ingredients you have in your pantry. Getting a little creative with your at-home activities is part of the fun of frugal living.
Free offers. Frugal living often means keeping an eye out for deals and taking advantage of those opportunities when they arise. Head to the local museum on free visitor days, check out that new movie during the matinee, go to the National Parks on their free days, or go out to eat on a weeknight at a restaurant where kids eat free.
How to live a frugal life:
When you're wondering "how to be cheap", sometimes the best way is to "Do it Yourself".
One of my favorite aspects of frugal living is doing things myself. I love getting creative with everything from home décor to learning the best and cheapest cleaning products.
In addition to helping me express my creativity, doing things myself also helps me save a little money. There are a variety of things you can do yourself to help your family live a little more frugally this year.
Make your own toiletries. Did you know you can make your own soap, deodorant, and shampoo for a fraction of the price of store-bought items? And not only will making those things save you money, but they might also be a little healthier for your family to use.
Make your own cleaning products. Making your own cleaning products is so easy. And you probably already have everything you need to make those cleaning products, like glass cleaner and all-purpose cleaning spray, in your kitchen right now. Just do a simple google search to find some frugal ideas.
Decorate on a budget. Adding new décor to your home doesn't often fit into your frugal plan. But if you make your home décor on your own, you'll save a ton of money! Purchasing items from thrift stores or garage sales and turning them into something beautiful is fun and frugal at the same time.
Check out YouTube. With the internet as a vast resource of knowledge, anyone can learn a new skill. The next time you need something fixed around your house, check out YouTube to learn how to do it yourself before calling the repairman.
**Remember to check out my financial advice section, as well as my DIY section for more tips on how to live frugally.**
These are just a handful of my frugal hints and thoughts on how to be more frugal…I try to make this be a frugal living blog as much as possible, so take the advice or leave it, of course. I just hope that it got you all thinking about how to make those hard earned dollars stretch as far as possible.
The more we stretch our dollars, the more money we have for financial security, or to pay for the big things that we actually want out of life.
At least that is my viewpoint on saving money. I hope you have found some useful information that will help you and your family to live as well as possible on less money.
Thanks so much for stopping by my blog and supporting my endeavors to make people's lives a little easier/better/more affordable. If you liked this post, or found it helpful in any way, please make sure to share it with your family, friends, and co-workers via social media…or you could even send them the direct link via email. Whichever way you choose to spread the love, I super appreciate it! ~Sarah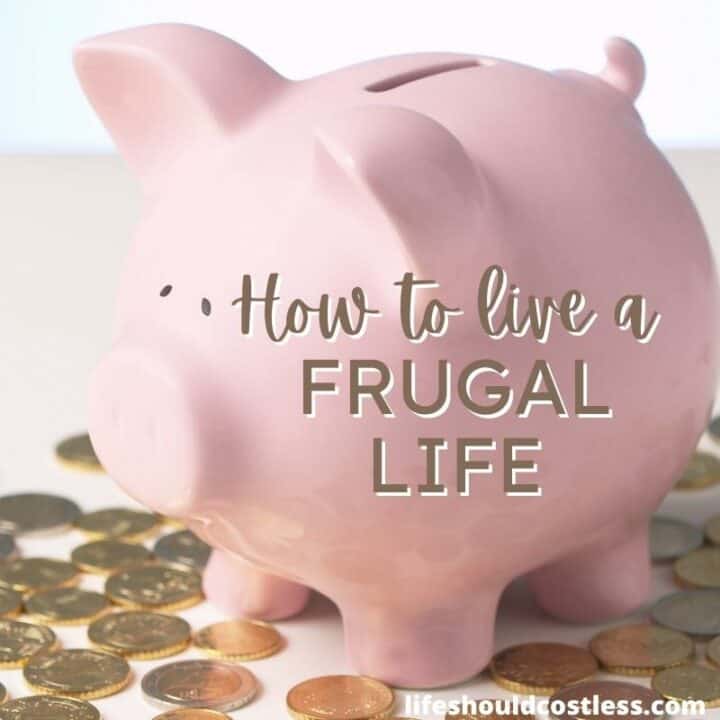 Oh, don't forget to subscribe to my email list (found here). Also, if you would like to learn how to follow along or really show your support for this blog, go here.
If you'd like to read from one of my favorite frugal blogs, she's actually the blogger that inspired me to start blogging myself, head on over to Passionate Homemaking and check her out.
Here are links to several of my other frugality posts that you're also going to like:
For those of you that would like another option for an image to pin on Pinterest, here you go! Thanks so much for sharing!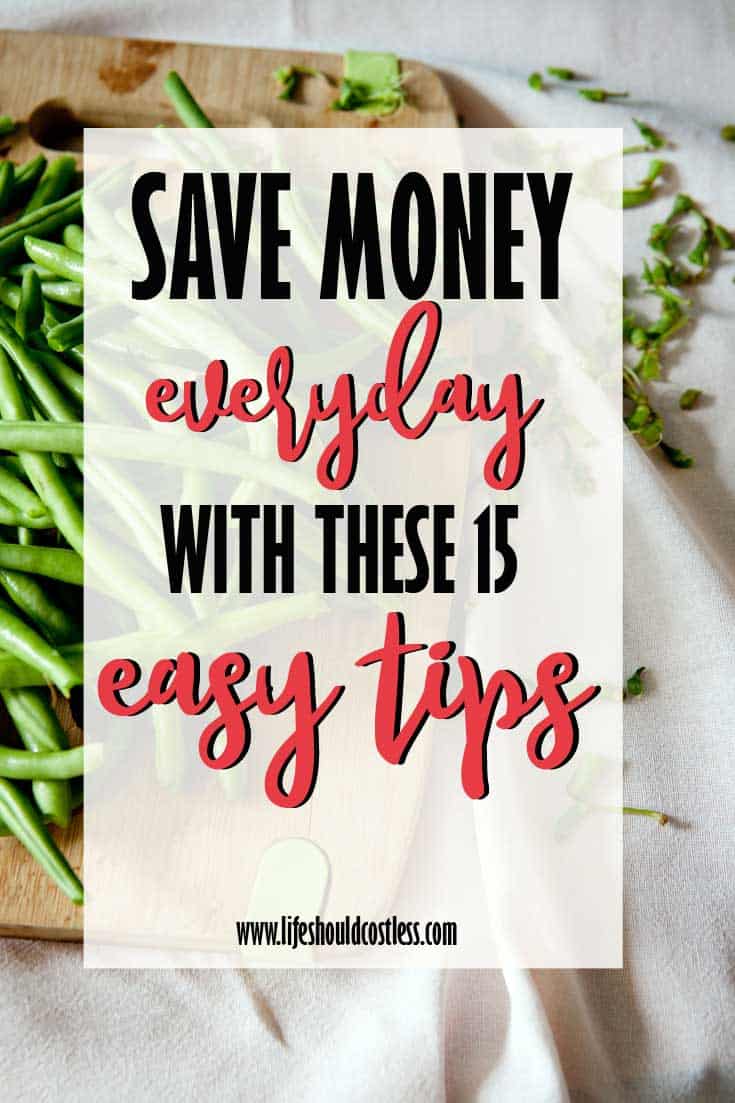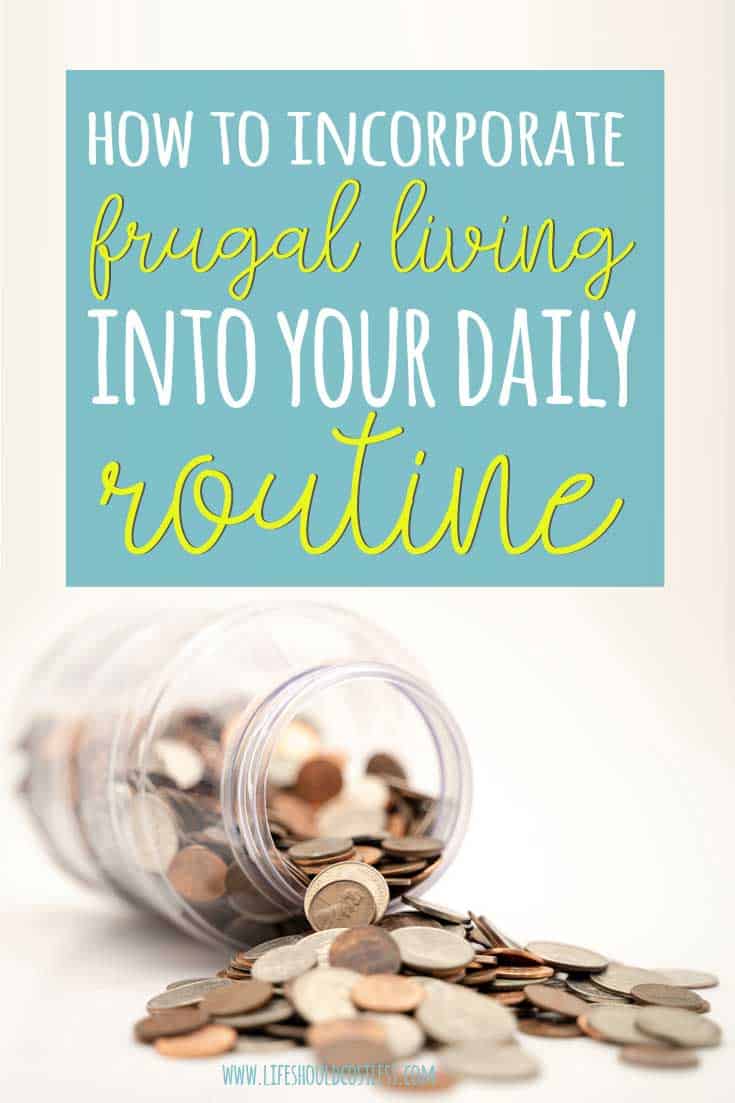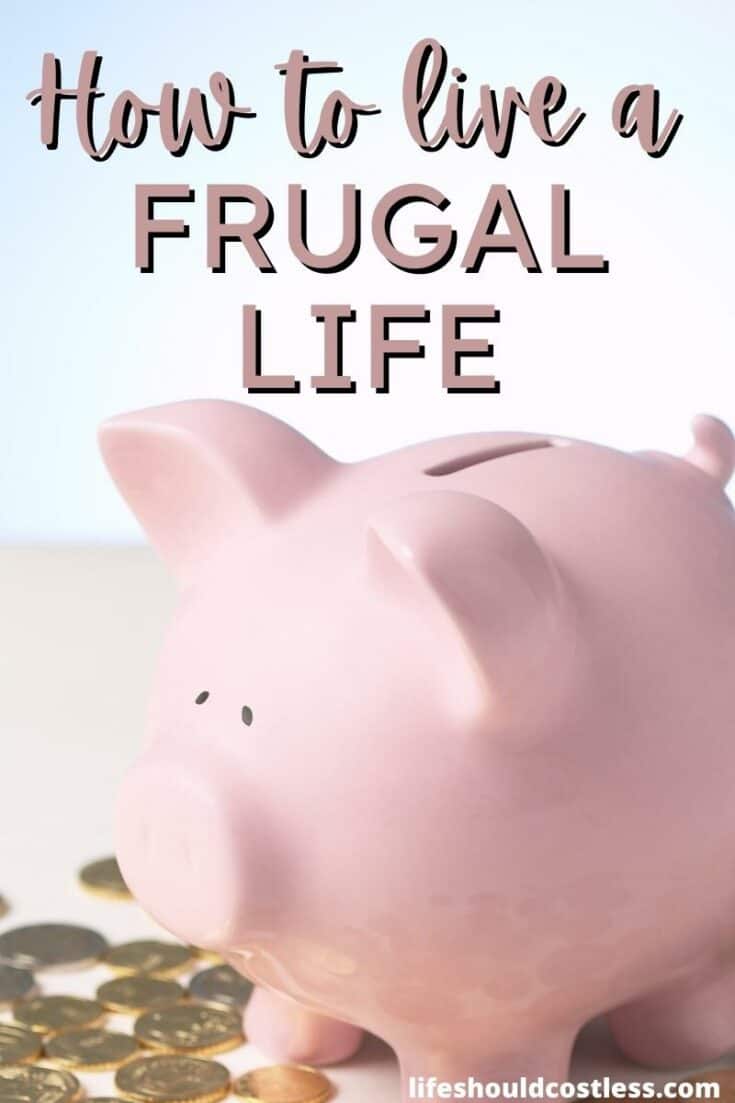 *Please note that this post about frugality was originally shared to the website/blog on May 26, 2020 and has since been updated to improve user experience, provide the search engines some fresh images, remain relevant, as well as to make it as shareable as possible across all the social medias. This post will continually be improved upon over time.