Isn't it funny how your tastes in food change when you get older? I know that mine sure have. As a child I HATED Pasta Salad and 
avoided it at all cost
, but as an adult I LOVE it! So much so, that lately I have been making it at least twice a month. I'd make it once a week, but that's a little over-kill and it's kind of expensive to make…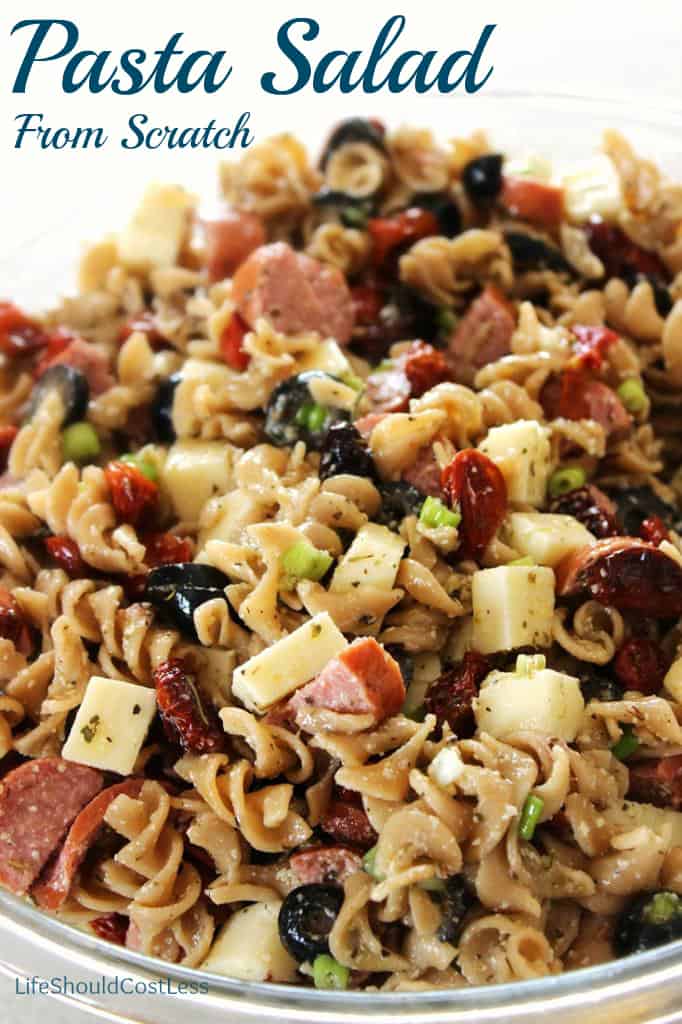 Pasta Salad from scratch really is easier than you'd think! It's certainly better (for you) than buying pre-made because you can control every ingredient and make it as healthy as you want. I've been fiddling around with ingredients and I finally decided on what is now my "go to" recipe for Pasta Salad. I have tried to simplify it so that, hopefully, others can make it from scratch too. Well, here it is broken down into steps to make it easier.
Printable Version
Choose Your Pasta
Cook it to your desired softness
Rinse, so the noodles don't stick together, and drain
Cover and  Chill the pasta

I use between 6-8 Cups (uncooked measurement) of Whole Wheat Rotelle Noodles or a full package of
Whole Wheat Penne Pasta
. I put the noodles in the large bowl that I'm going to be using for the whole salad.
Step 2:
The Dressing Mixture. In A Pint Jar, add the following:
2/3 C Extra Virgin Olive Oil
1/3 C Vinegar of Choice (my favorite is White Wine, my husbands is balsamic)
1/3 C Grated Parmesan Cheese
2 T
Italian Seasoning
1/2  to 1 C Chopped Green Onion or Dried Minced Onion
Put a
lid on your jar
, shake until the ingredients have mixed thoroughly, and refrigerate. I sometimes make the dressing mixture two days in advance so it gives the flavors plenty of time to blend…though you can do it right before you serve it. If you use Green Onion, you can add it in step 3, but I prefer to in step 2.
Step 3:
Choose your Mixins:
1 lb Mozzarella, Cubed
1 Can of Black Olives, Sliced
1 to 2 Cups Cherry Tomatoes or Sun dried Tomatoes 
1 lb Pre-Cooked Turkey Sausage or Pepperoni, Cut to your desired size.
This is just my preference for the ingredients, but you can do it however you want. Maybe just use my amounts as a guide. I had to use dried tomatoes this time because they were getting soft, I didn't want them to go to waste so I dried them in the oven.
Once you've completed all the steps you just add them all in a large mixing bowl, mix well and serve. Make sure to shake your dressing mixture right before you add it. Cover and refrigerate. I'm not sure how long it will be good in the fridge, it's never lasted longer than two days at my house. 
For slightly more instruction and some pics of the process keep reading 😉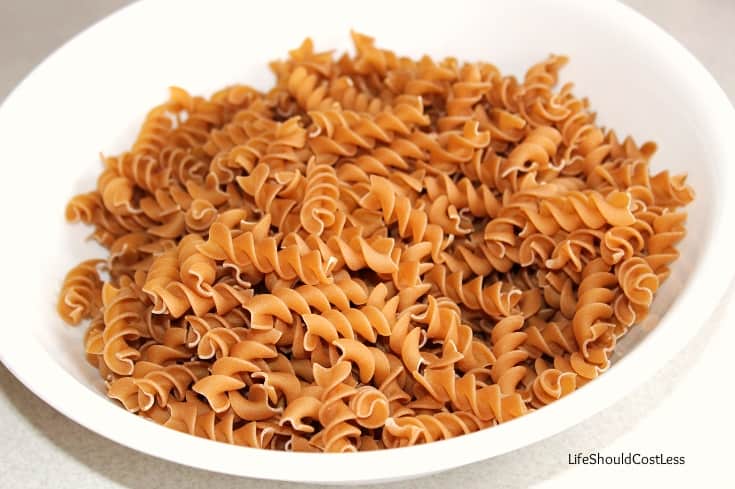 This is 8 Cups pre-cooked. I do 8 cups when I need to stretch it a little more.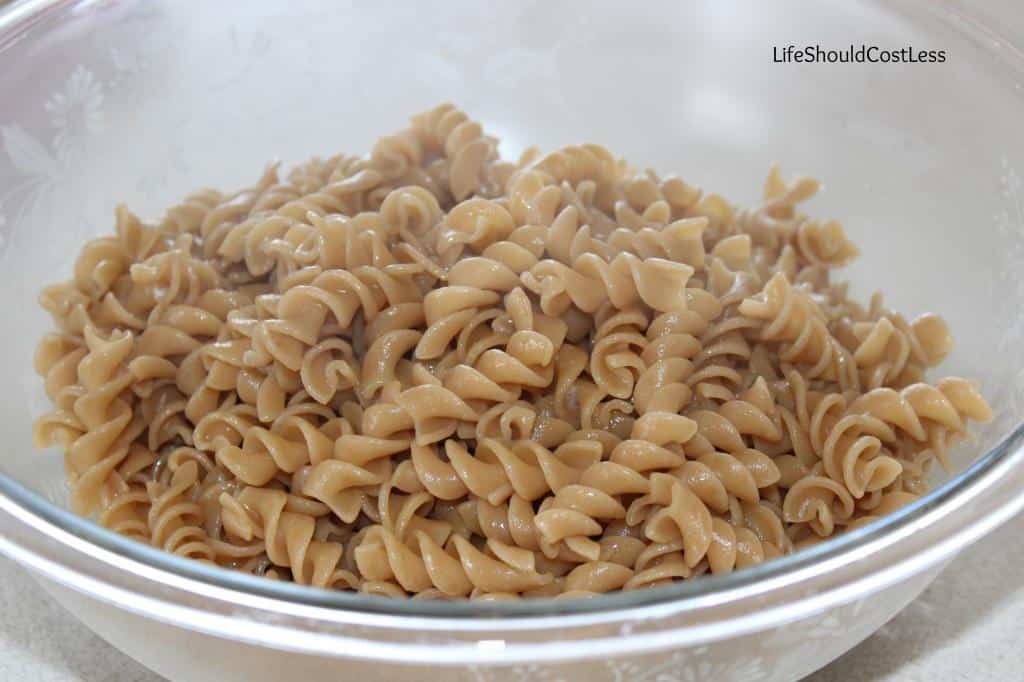 How it looks cooked. I should have rinsed it with cool water here…but I forgot.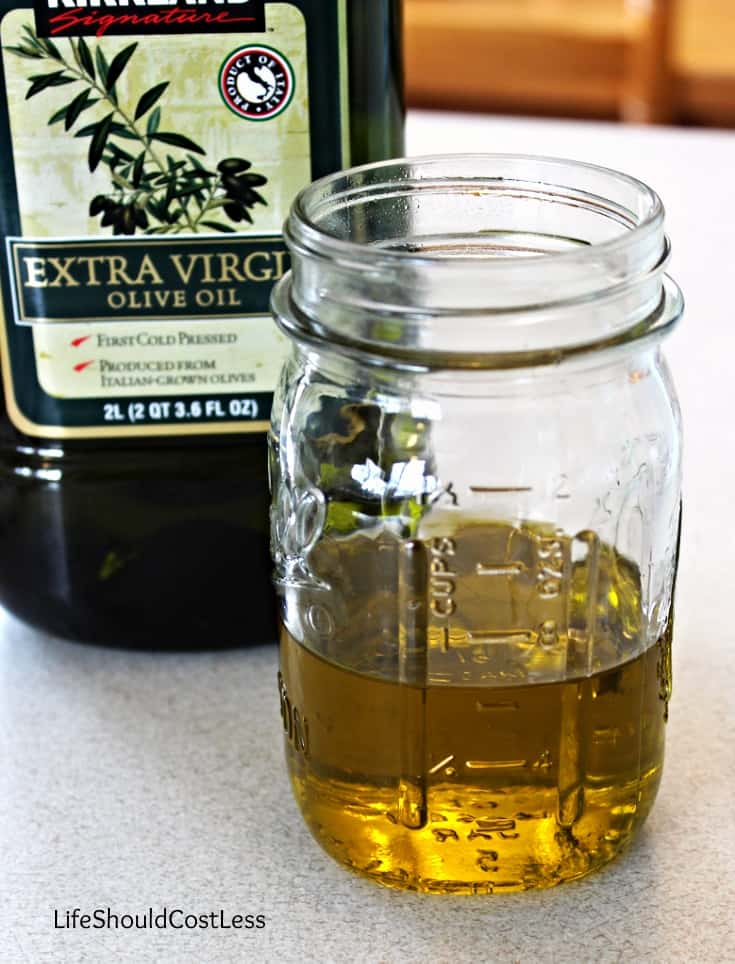 I like to use a pint jar that has the measurements listed on the side so that I don't have to get out as many measuring cups.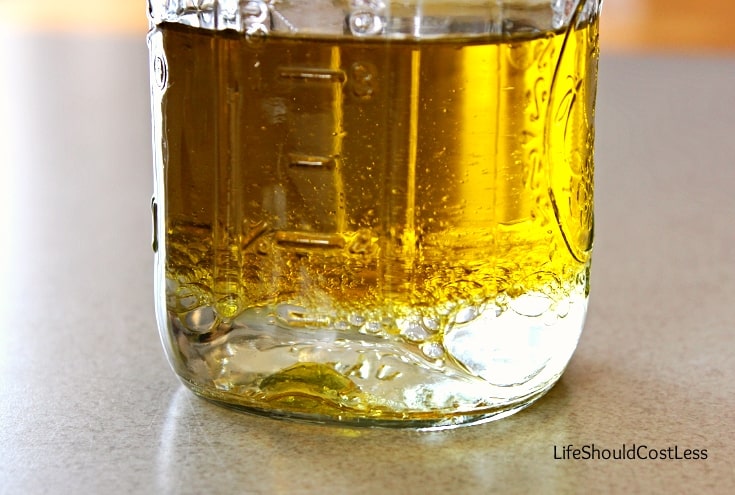 The Oil and Vinegar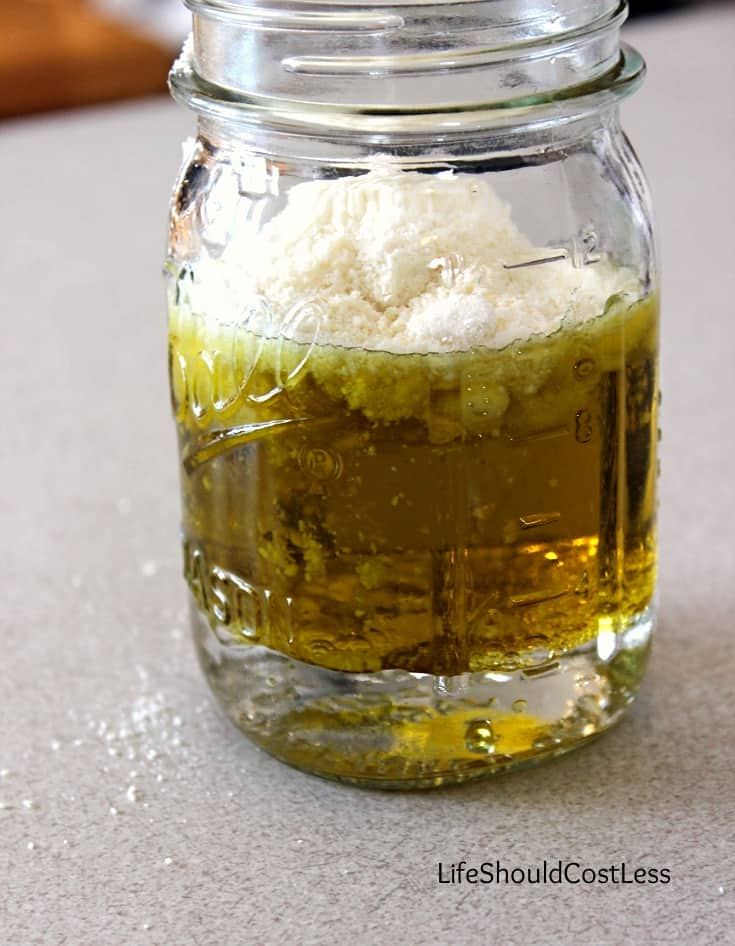 Oil, Vinegar, and Parmesan Cheese. I even left some of the cheese on the counter before I took the shot just so you'd realize it makes a little bit of a mess. I hate it when you are reading a blog and EVERYTHING looks so perfectly clean…especially if it's a mommy blogger because it is so unrealistic!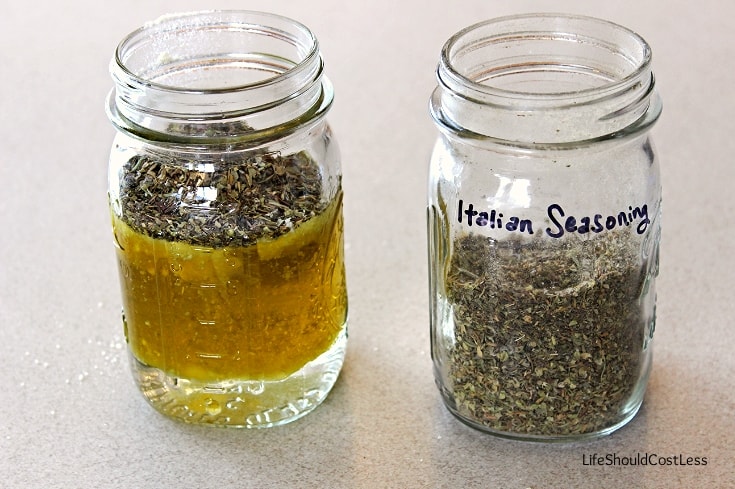 I use my Italian Seasoning from scratch…but any should work.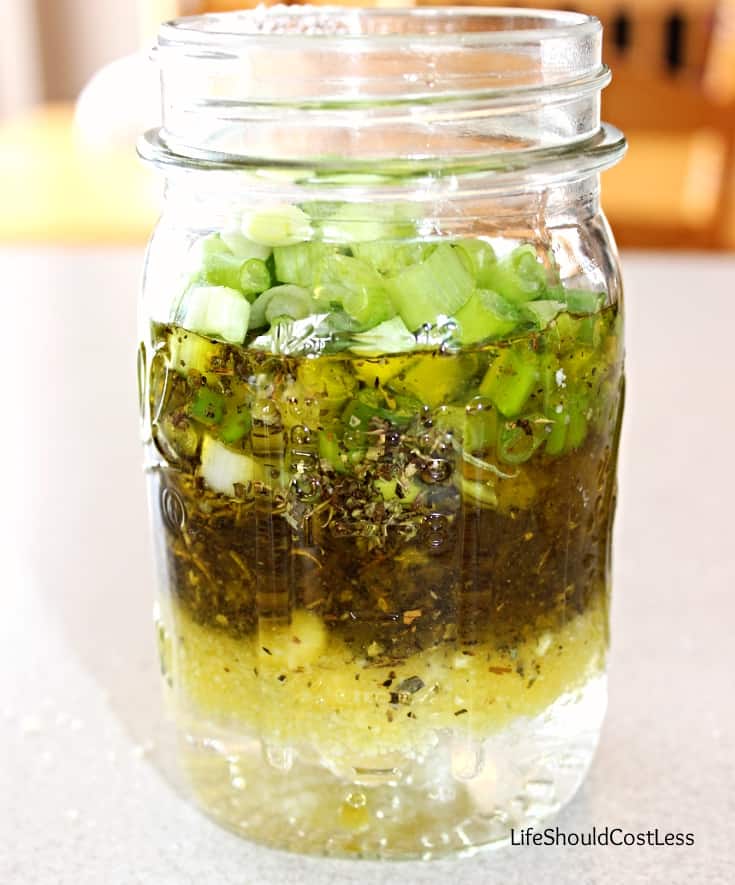 With the yummy Green Onions. I only used ½  a cup this time, but you can add more!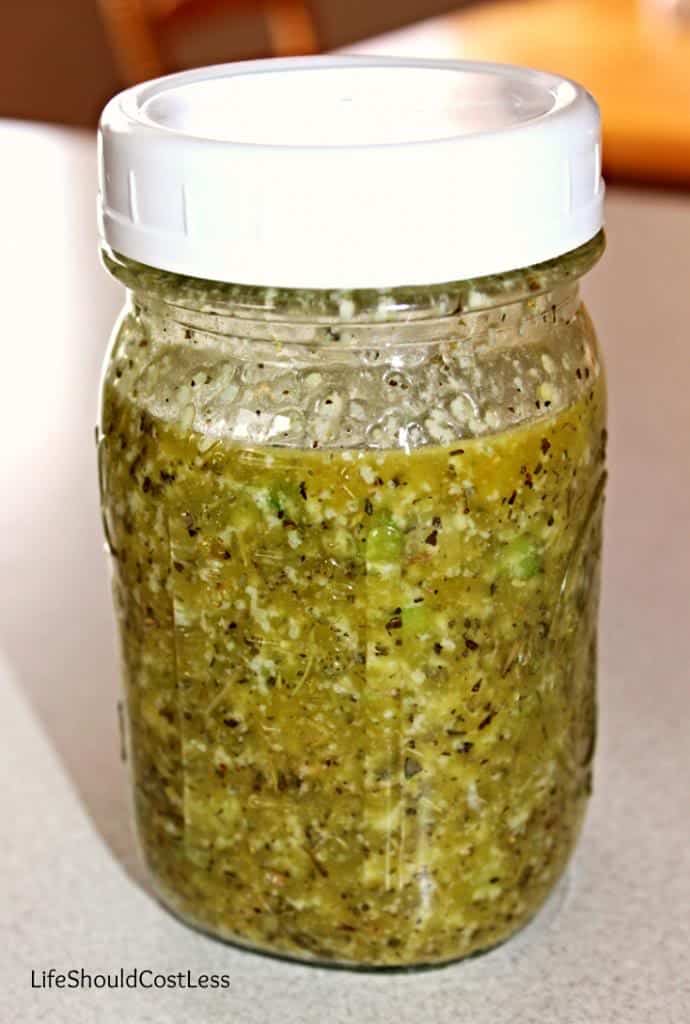 What it looks like all together with the lid on and shaken.
The rest is pretty self-explanatory so I'm not going to caption it all.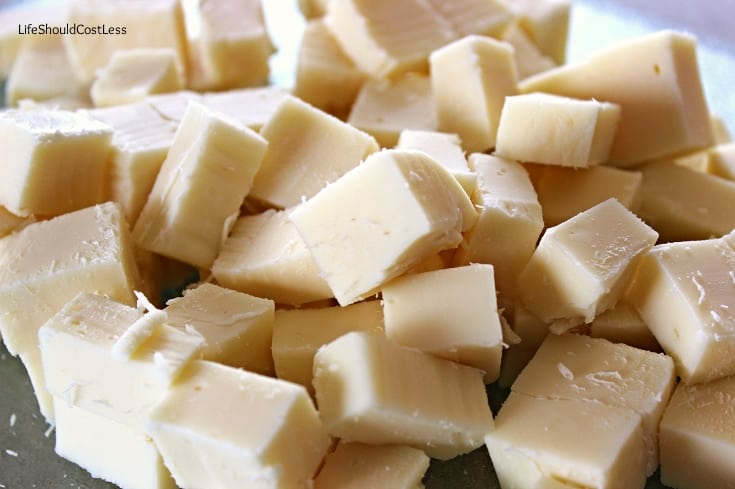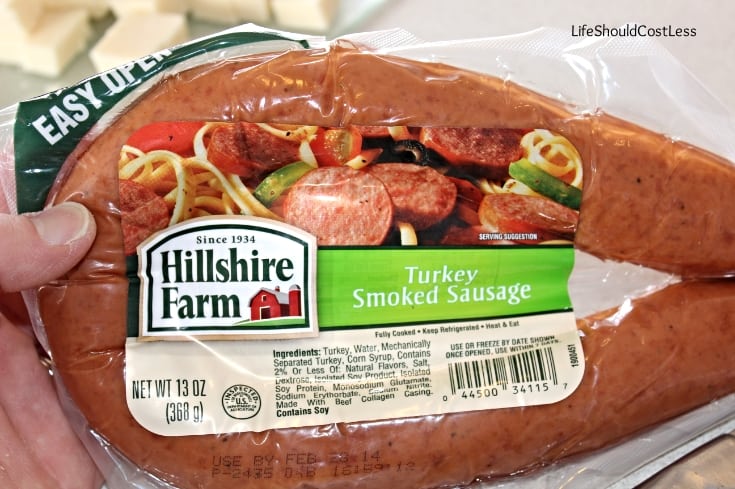 This is the sausage I've been using. I'd love to find a nitrite free version. Please comment if you know where I might find it because I have NO CLUE where to look.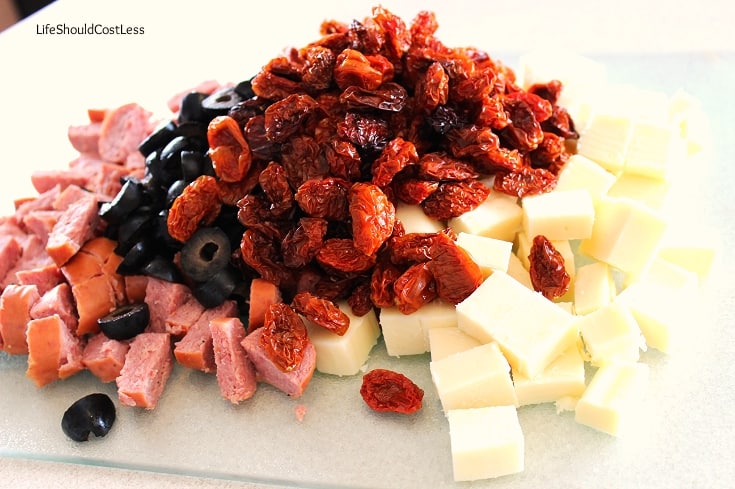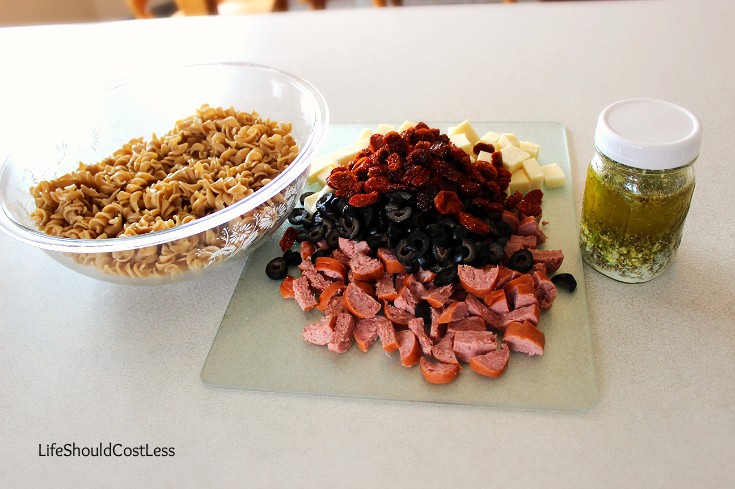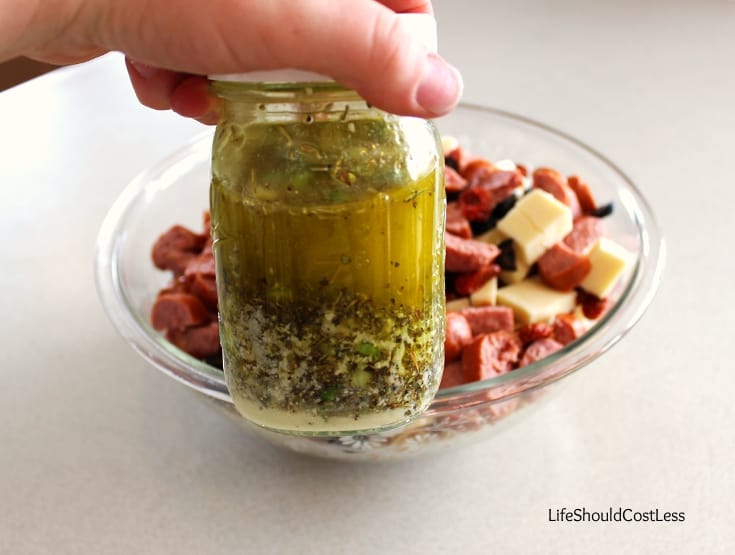 The oil settles so make sure to shake before you mix it in.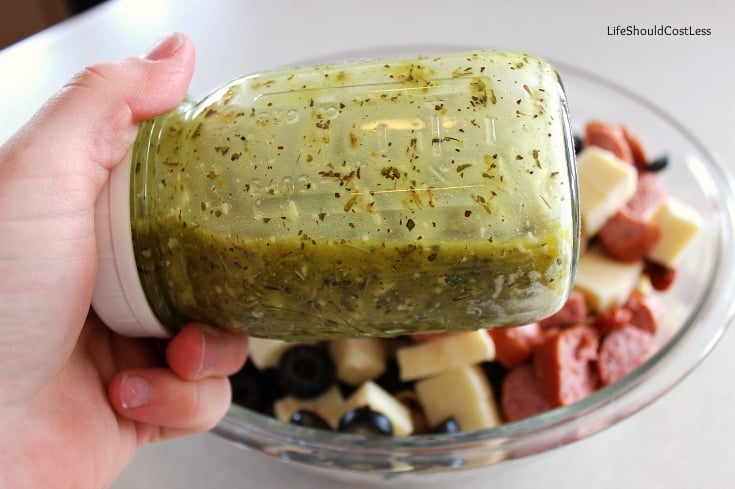 See! All shaken up!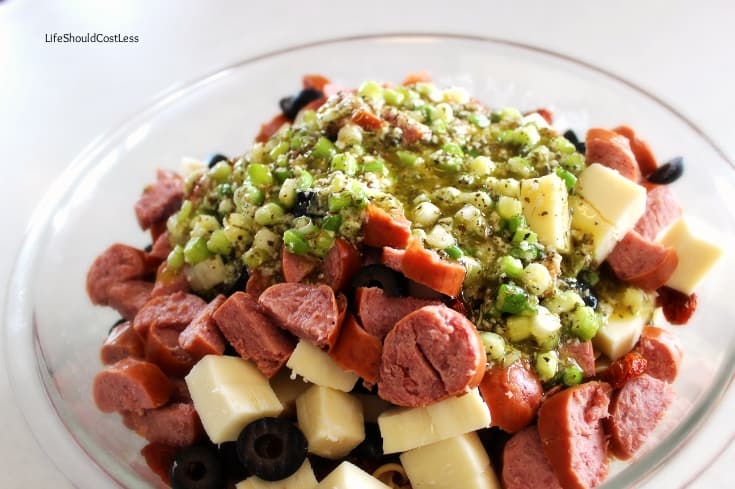 Ready to mix!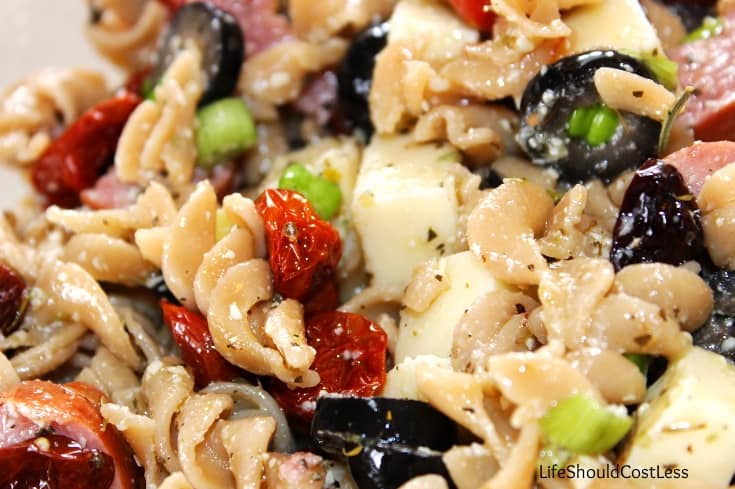 I think this is my favorite shot!!!! It's so yummy!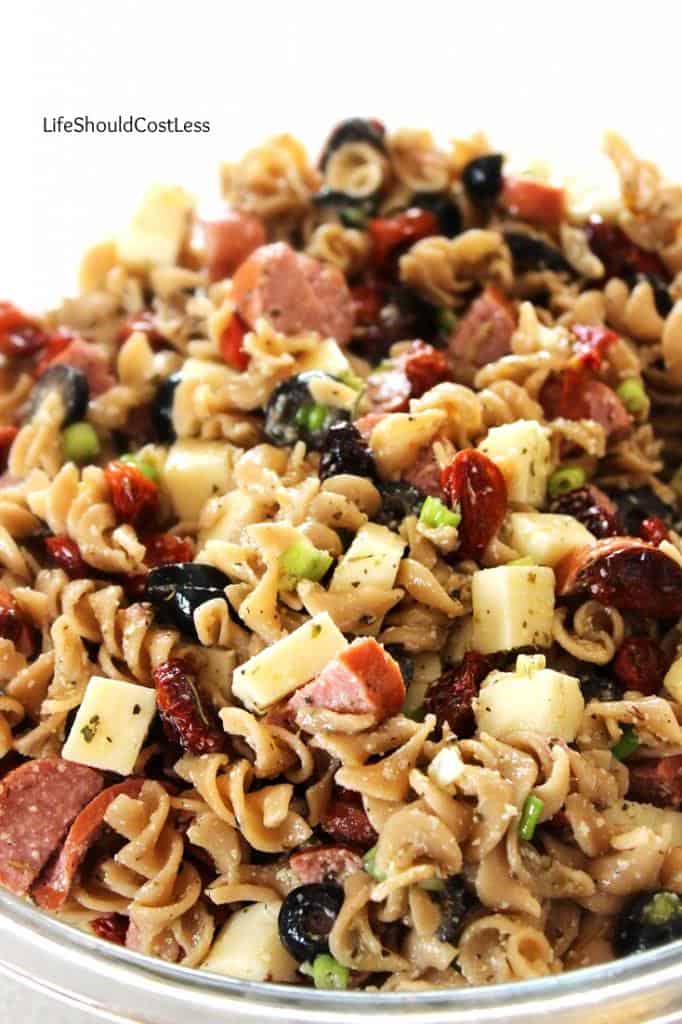 It's ready to serve!!!!  Enjoy!
*Remember that the vinegar that you choose affects the taste of the salad more than anything in this recipe. If you make it and don't quite like it, try another vinegar. Like I mentioned earlier, I prefer it with White Wine Vinegar and my husband prefers it with Balsamic… so play around with it and see what you prefer. Oh, and you can salt and pepper to taste…though I usually don't.
Please make sure to share this post with anyone else that may love it! Thanks~Sarah
Follow along:



You may also like: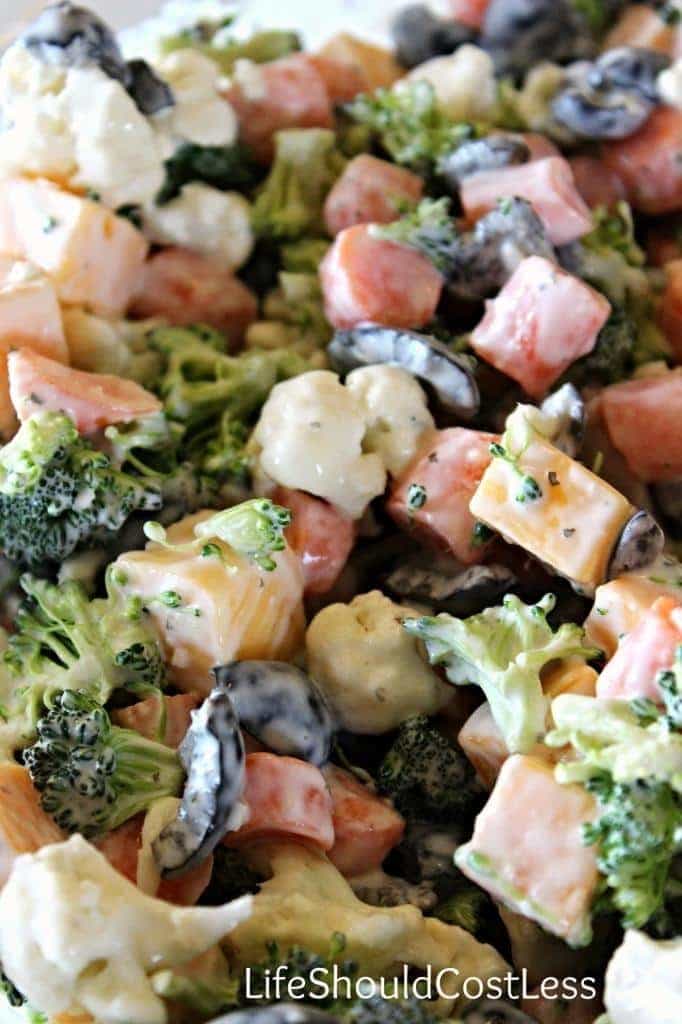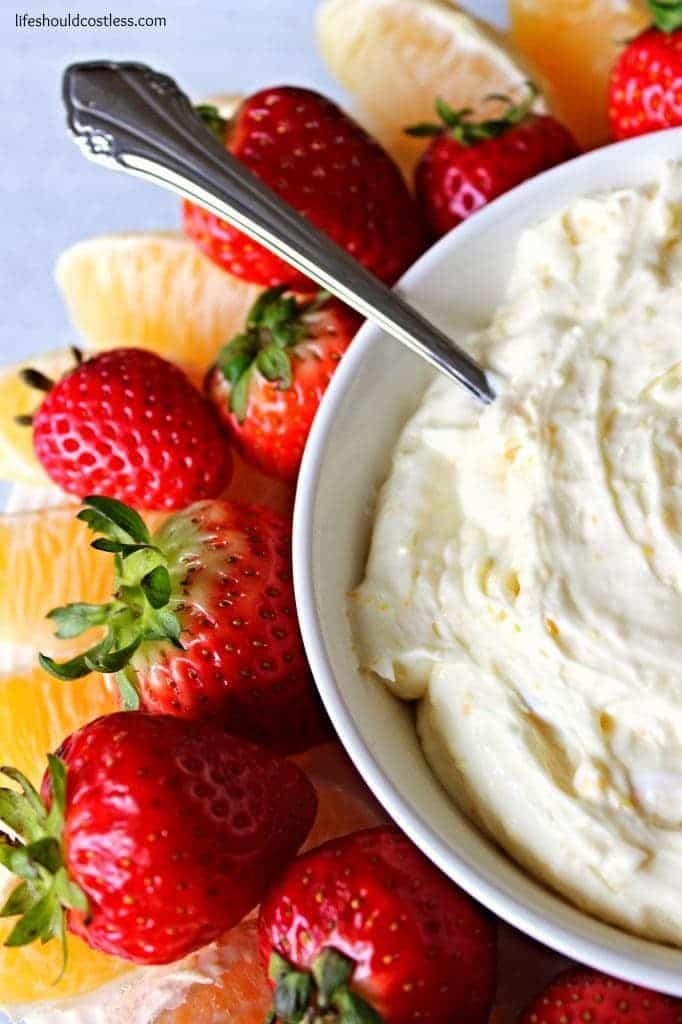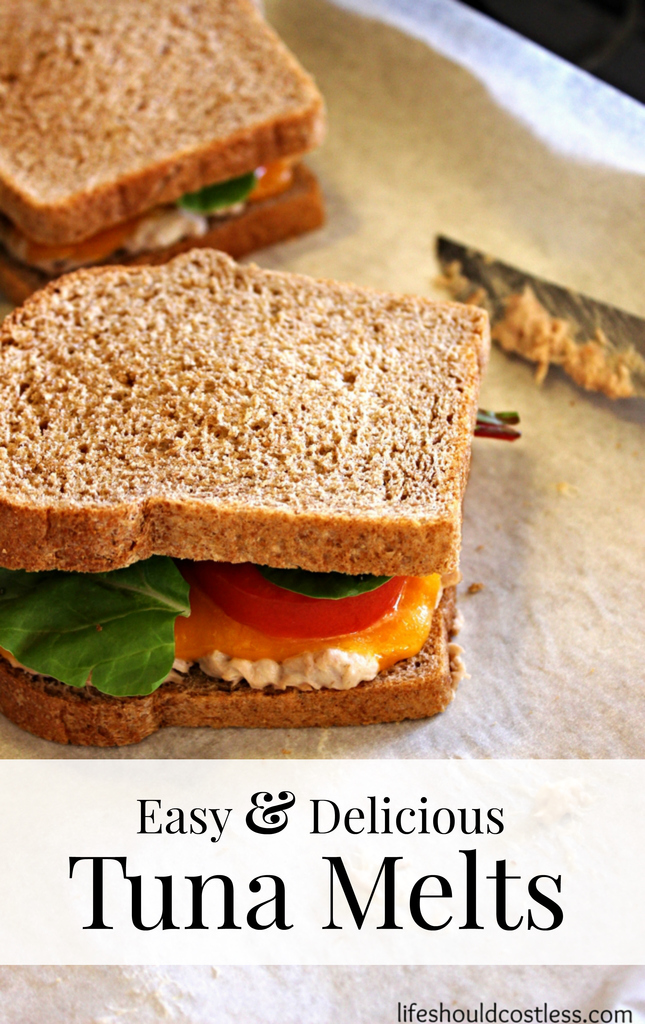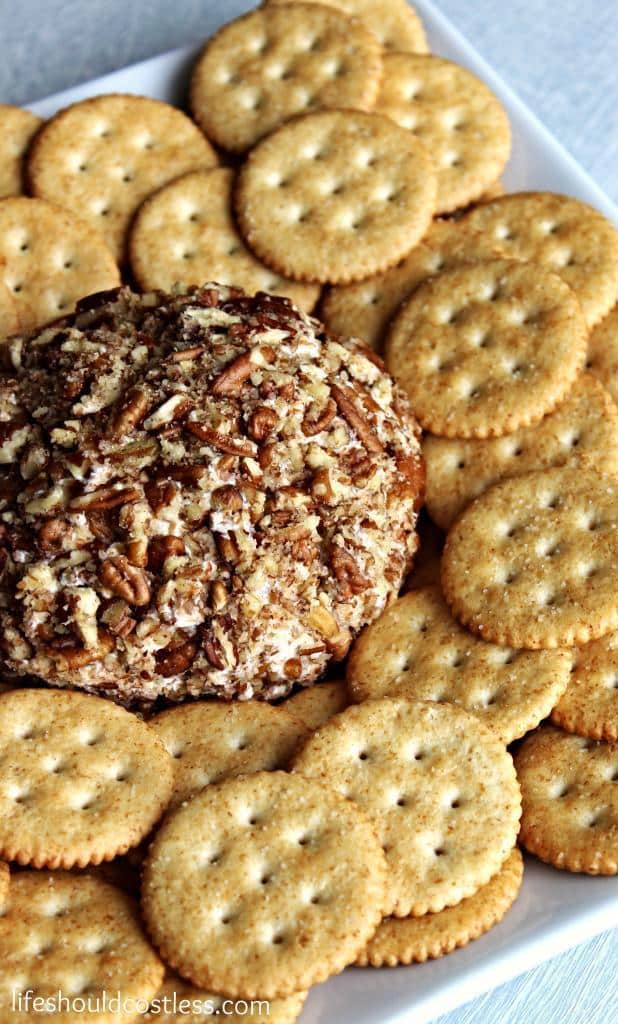 Make sure to check out my other website: