Lately I've been seeing recipes all over the place (cough…Pinterest;) that call for either Zesty Italian Dressing Mix or some of the prepared dressing.  It's been driving me crazy that I can't try these recipes due to all the junk in pre-made/ packaged spice mixtures/dressings. However, I found a recipe that has really good reviews so I've adapted it to fill a pint jar. I only made a few minor changes (less sugar, less salt, and one other little change). I hope that you like it. If you're nervous about making a giant batch of it like me, maybe 
try the original recipe
 first and see what you think.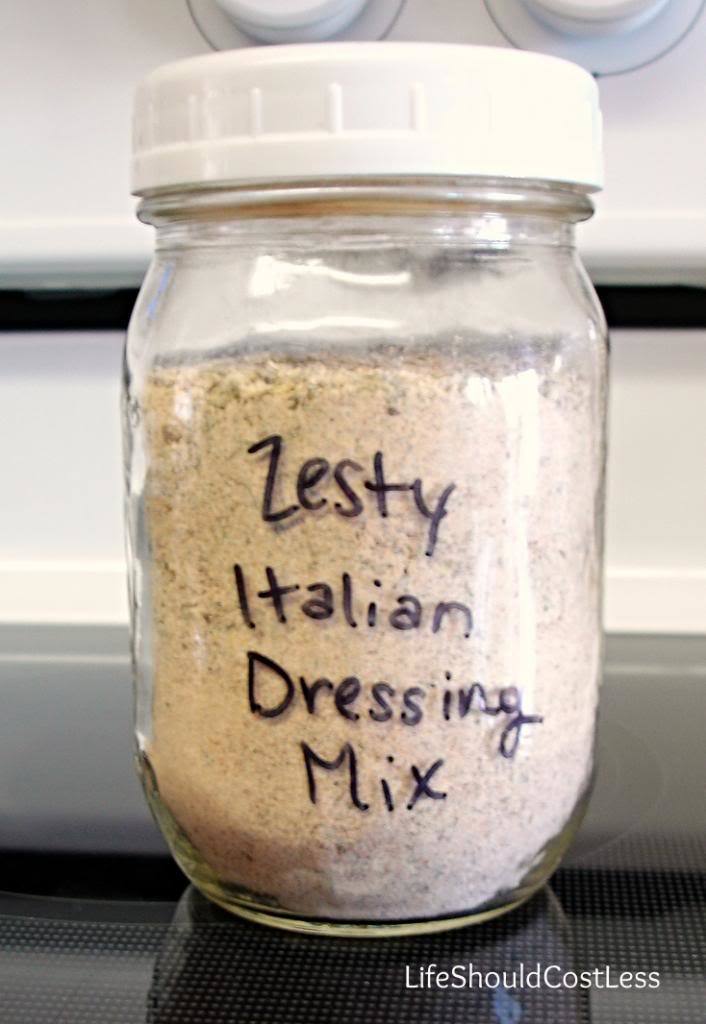 1 T+1 tsp Freshly Ground Black Pepper
1 T Salt
(I used Iodized Sea Salt)
Layer all of the ingredients into a pint sized jar (may be a good idea to use a wide mouth jar…I struggled to keep the mess contained w/the regular mouth jar). Put a lid on and shake your little heart out (it condenses quite a bit when mixed, otherwise it would fill the jar nearly completely). Make sure mix stays tightly sealed.  Use as needed. Can be used as a dry rub on meats or sprinkle it on veggies.
*Make Sure To Shake Well Before Each Use*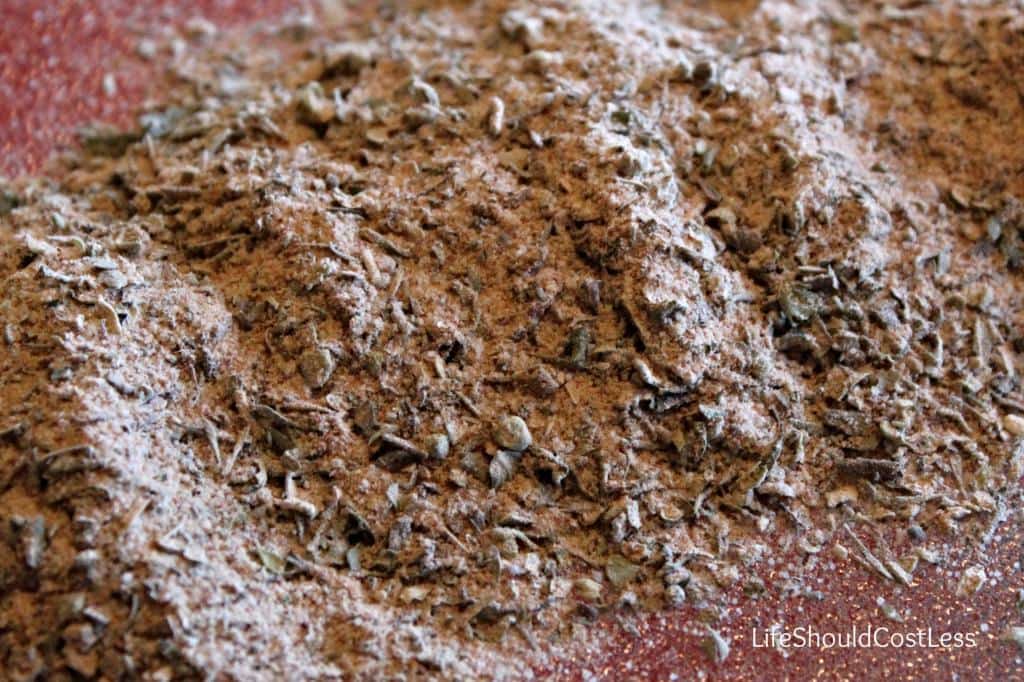 What it looks like all mixed together.
1/4

cup

R

ed Wine Vinegar (original recipe called for white wine vinegar)
2/3

cup

E

xtra Virgin Olive Oil
2 

T

mixed spice

(above spice mix)
To make dressing, whisk together the vinegar, oil, water and 2 T of the spice mix.
**from some of the reviews I've read it seems that you may want to add a bit more vinegar for more tang.