Finding a low fat dressing, that you love, can be a bit of a challenge. I found that to be more than true after I tried several recipes for Greek Yogurt Chipotle Sauce and none of them were really working for me. They were all pretty flavorless, which is the last thing that I want on a salad, or to top a Chipotle Burrito Bowl.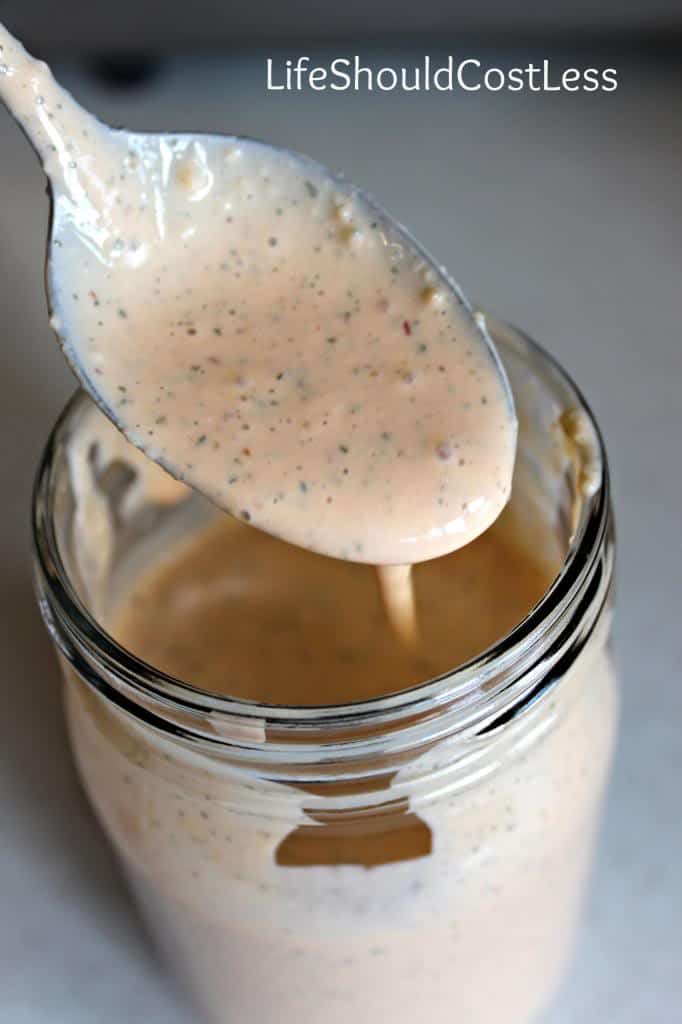 After much fiddling around in the kitchen, and combining aspects I like from several different recipes, I am now sharing my "go-to" recipe for Chipotle Ranch Dressing. I think that if you've tried other Chipotle Sauce recipes that are made with Greek Yogurt, you will like this one the best ;0). It makes a bit less than a cup of dressing and is easily multiplied to make as much of it as you need. I usually double it and then leave it (tightly covered) in the fridge for up to a week or so.
Add the following to your blender:
2/3 C Plain Greek Yogurt
2 T Milk
1 tsp Dijon Mustard
Put your blender lid on and blend until smooth. Store tightly covered in the refrigerator ( I use a mason jar with a bpa-free plastic mason jar lid
) for around a week. I'm sure it can go longer because most home-made condiments last 2-3 weeks, but I'm only comfortable recommending the shorter time.
* The Ranch Dressing Mix is up to you just how "Ranchy" you want it to taste. I always start with 1 Tablespoon and then taste it after I have blended it.
**Chipotle Peppers are HOT! If you've never worked with them before (or are a bit of a weenie when it comes to spice), I suggest starting out with a piece of pepper that is no larger than a small marble, blend it, taste it, and add more to your desired level of heat. The cans of peppers have many whole peppers in them. I store the left-over peppers in an airtight container in the freezer and then just let it thaw out each time I need to use more. One can lasts me several months. Oh, and these can be found in the Latin Foods section at most grocery stores.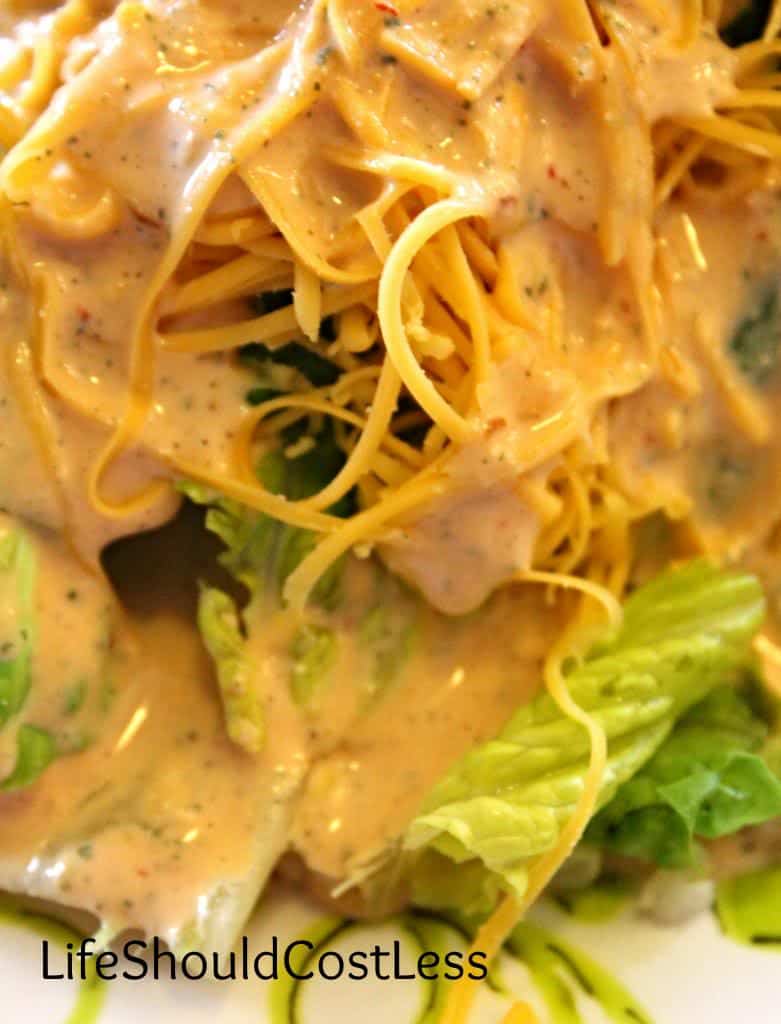 I put WAY more of this dressing on a salad than I ever would of another dressing. That is because it is chock full of protein and is low-fat, so I don't feel guilty at all 😉

*Please make sure to share this post if you like it! The more traffic I see to the blog, the more sharing I will do.*
If you liked this recipe, you may also like these too: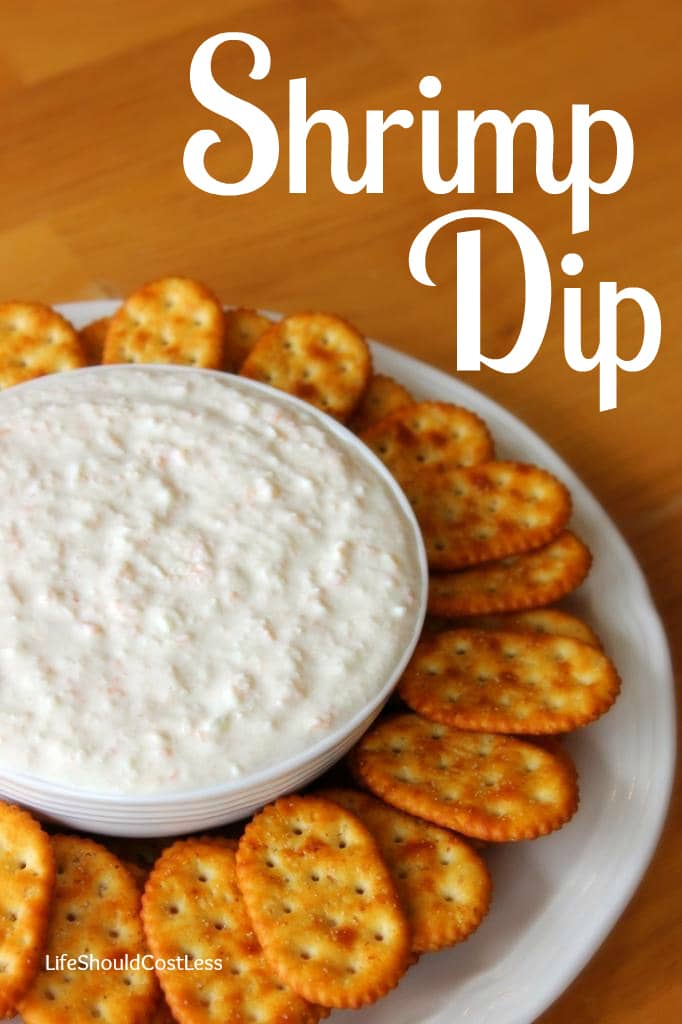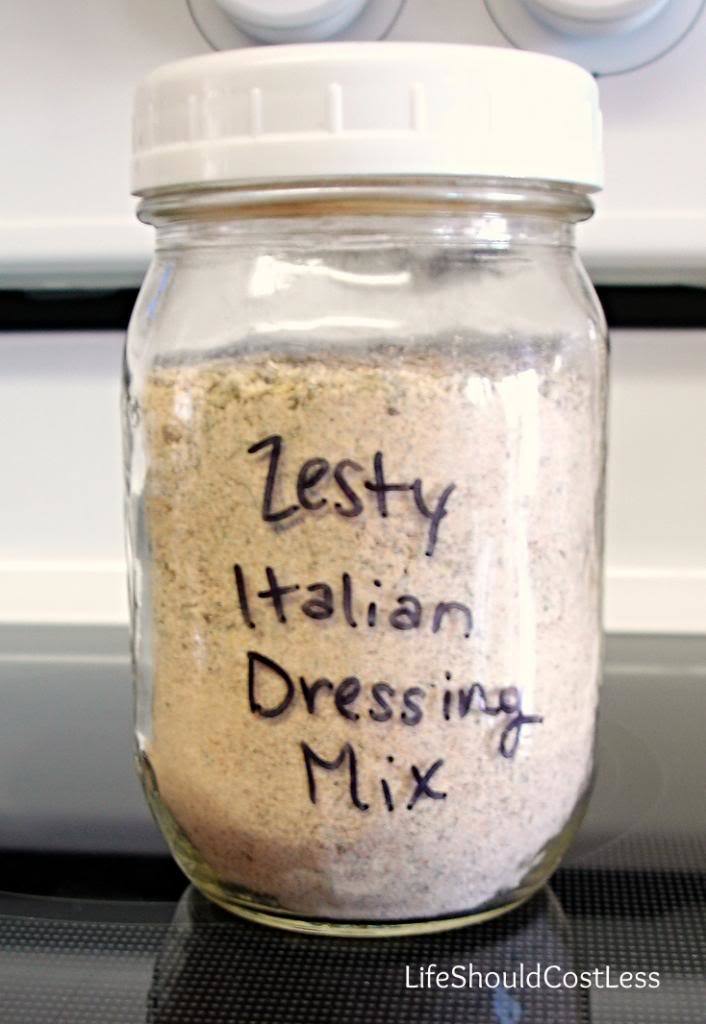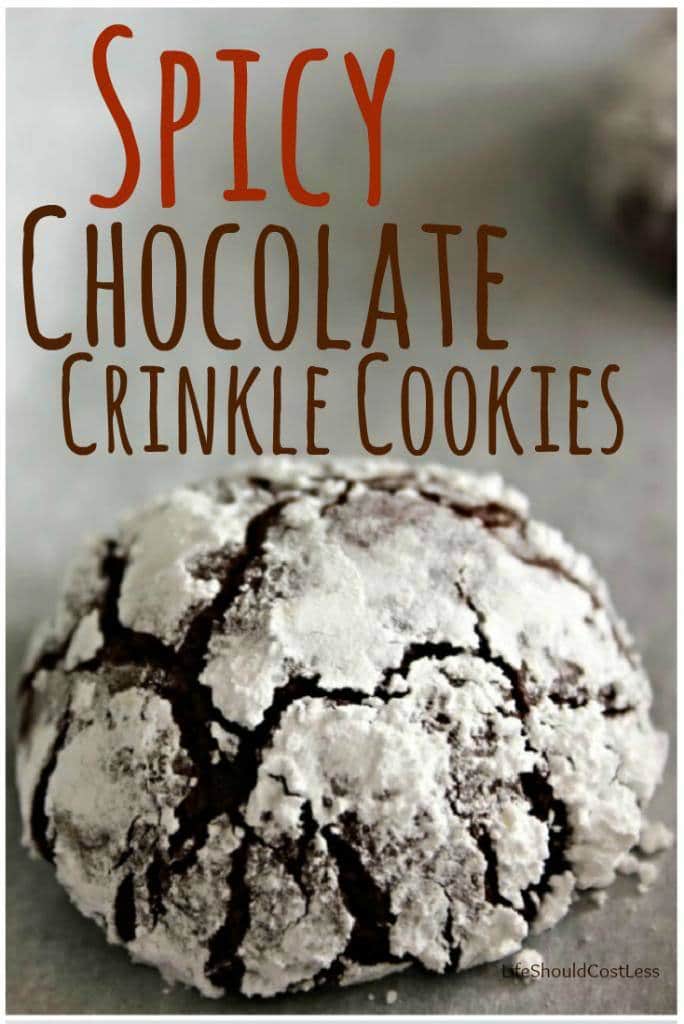 Make sure to check out my other website: