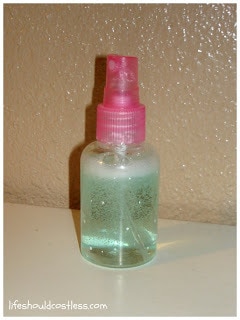 Here is a simple little tip that should save a considerable amount of money over time (more so if you like expensive hair products or have lots of little boys). I think that this would have saved my parents a lot money when my brothers were younger, little boys seem to not know how much gel is too much gel. Anyway, I use the following method to stretch our hair gel and it works great.
Mix two parts boiled water(must be

HOT

)
Let it cool and then pour into your desired spray bottle.
Very simple, I know. Which is why I'm hoping people will do this because it takes very little time to do and can save lots of money.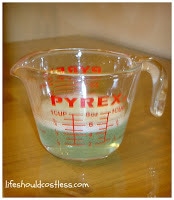 *Make sure you're using a container that can withstand the heat. I like to use a pourable Pyrex measuring cup in the microwave, which makes it easier to pour into the empty spray bottle.
*Also, depending on the type of gel you use, you may want to switch up the water to gel ratio to either make it thicker or thinner, but two to one is a good starting point.